yellow, fringe, rope basket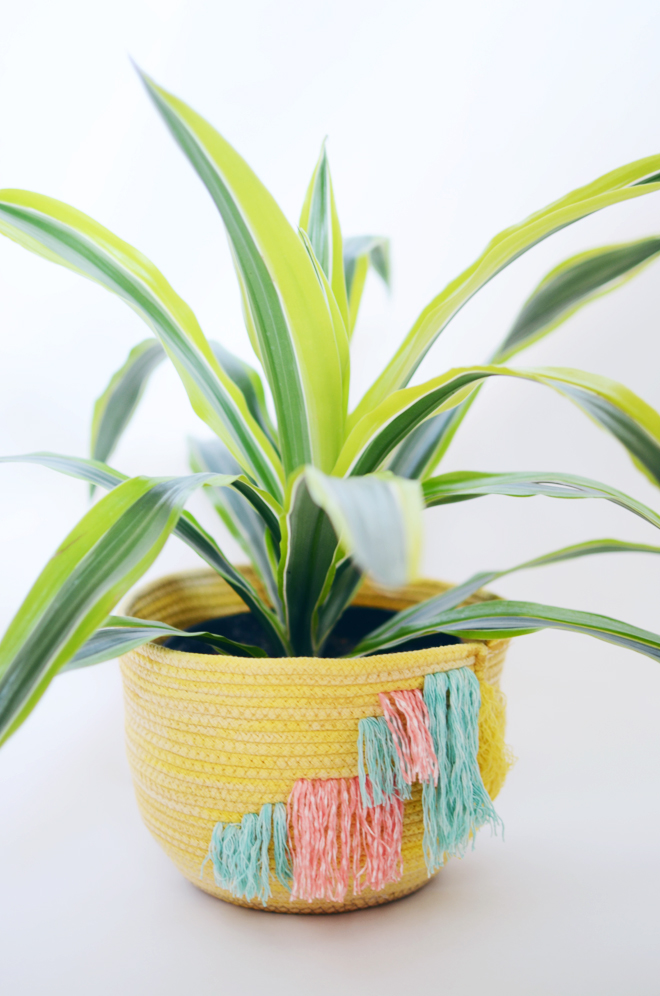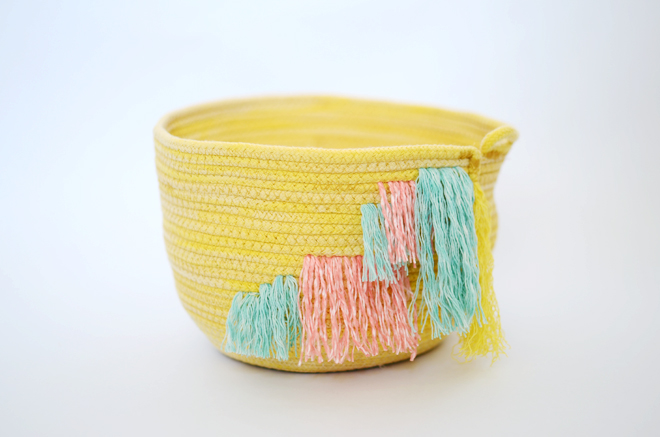 This is one of the results of another rope project I've been working on. I dyed the cotton rope this wonderful golden color with turmeric. I never imagine it would be such a bold color; I thought it was going to be a faint yellow. The longer you leave it soaking, the deeper the yellow. I used a little bit less than a 100 feet of cotton rope for this basket. For the fringe, I used some dyed rope and cotton yarn, and weaved them in between the rope.
These baskets can be used to hold little knick knacks, but I love using them as a plant basket (just be sure to get a plastic liner to put the plant in). I have other rope projects to share with you soon. I'm addicted to sewing with them!