all my babies in a digital floral collage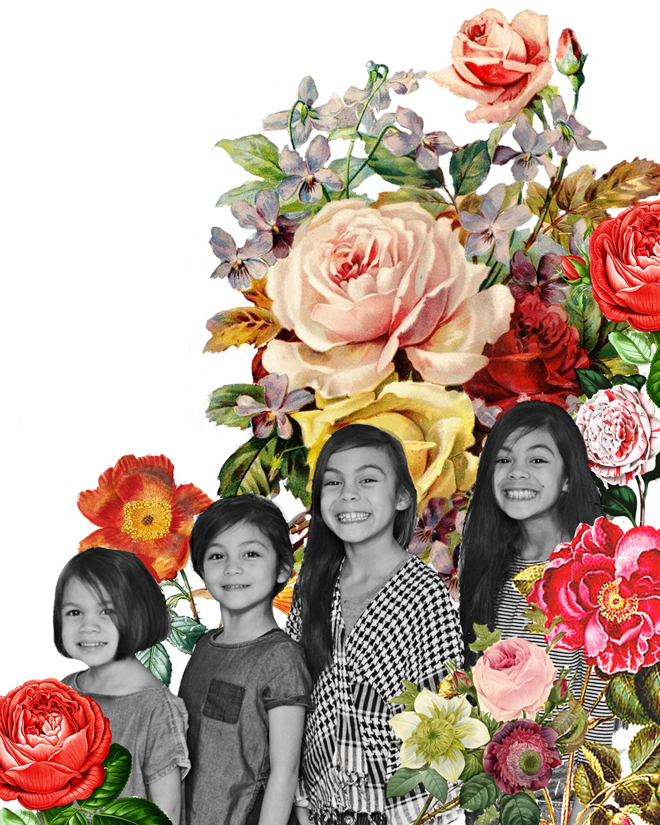 I made this digital collage as part of the grandparents' Christmas gifts (they always love receiving framed pictures of their grandchildren). I made my first digital collage here, and then made one for my sister's birthday card (see here). I think it would be fun to do a playful Star Wars inspired one for one of the girls' rooms.
If you have some Photoshop know-how, all you need to do is erase backgrounds and layer to put something like this together.
Save