someone's trash is now my treasure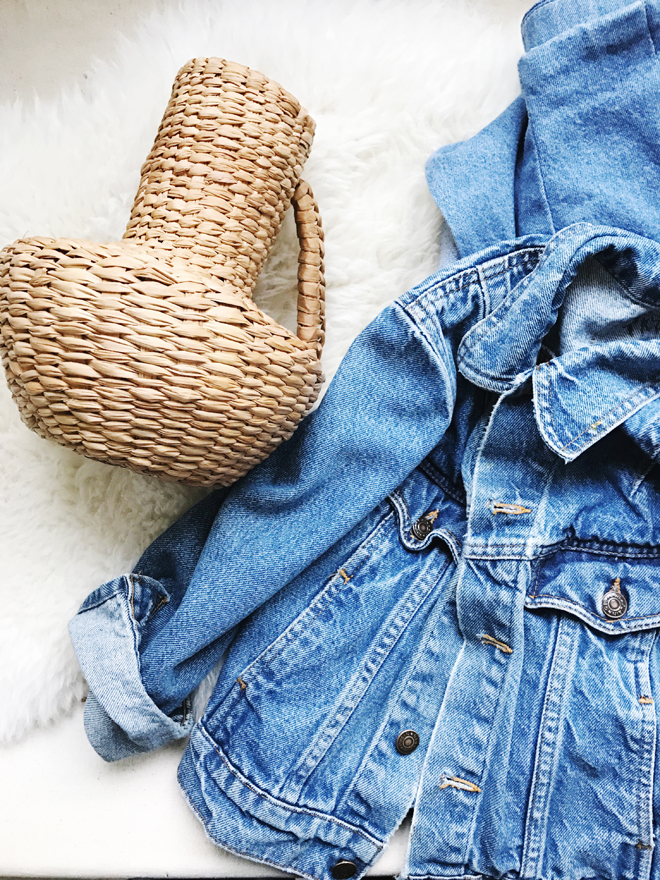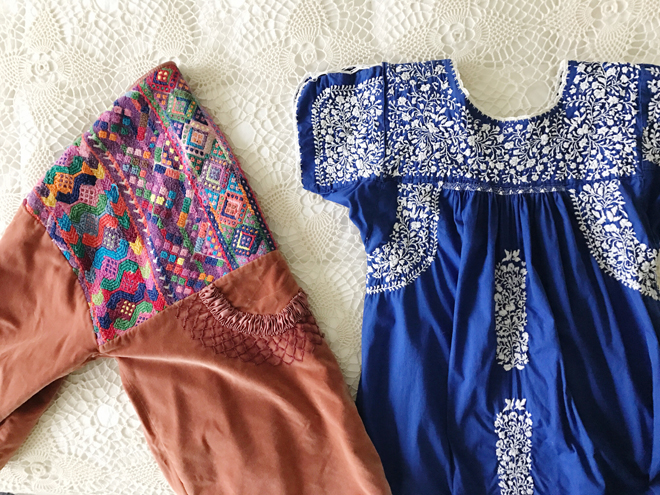 Here are some recent treasures I found that were waiting for me at the thrift store… I got myself a really good, vintage, denim wrap skirt, denim dress (with pockets!), vintage denim jacket for True and Brave (love when it has a made in USA tag!). In Texas, I did a happy dance when I found the colorful embroidered jacket and cobalt blue dress. Of course, I couldn't leave the basket-pitcher thing, and it had to come home with me too.
The girls hate the smell and always plug their noses when we go in, but they do like searching for stuff. I've taught them how to pick out fabrics and look at labels, and they always try to see if they can decipher if something is truly vintage. Most of the fun is in the hunt, and you really feel like a winner when you come across something good.
Save
Save