black linen jumpsuit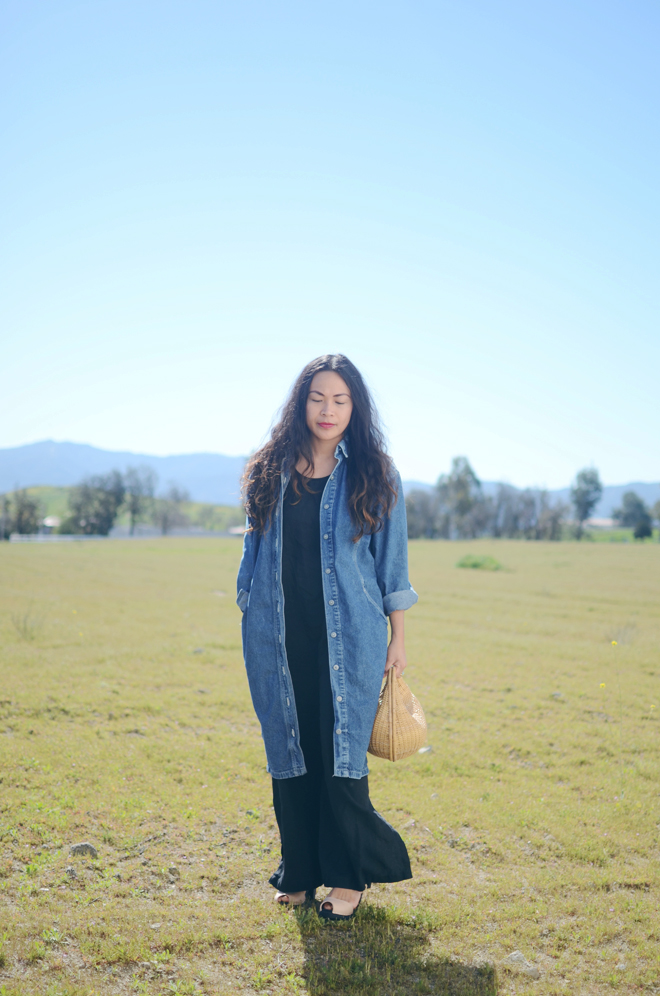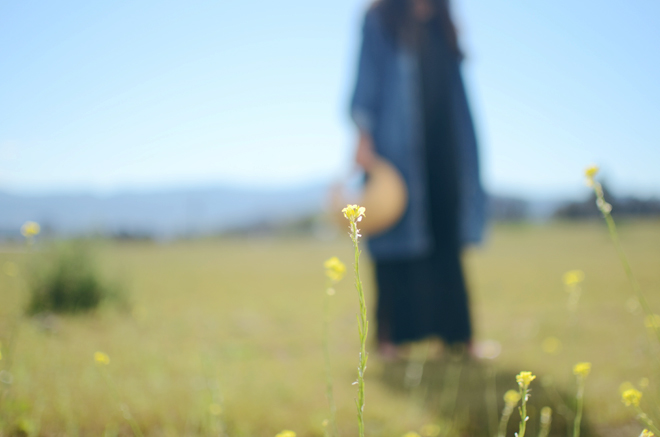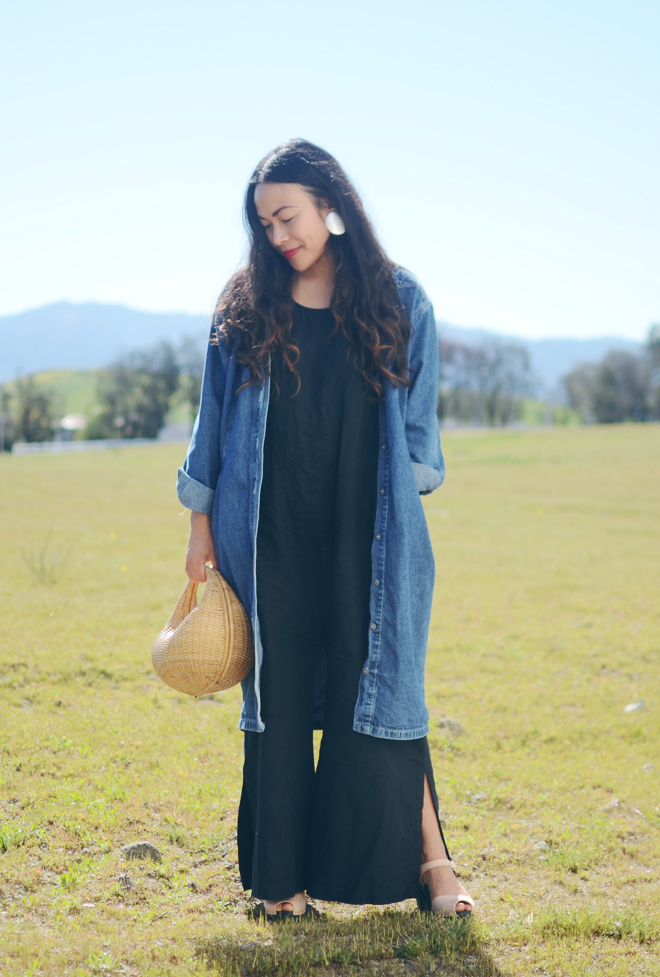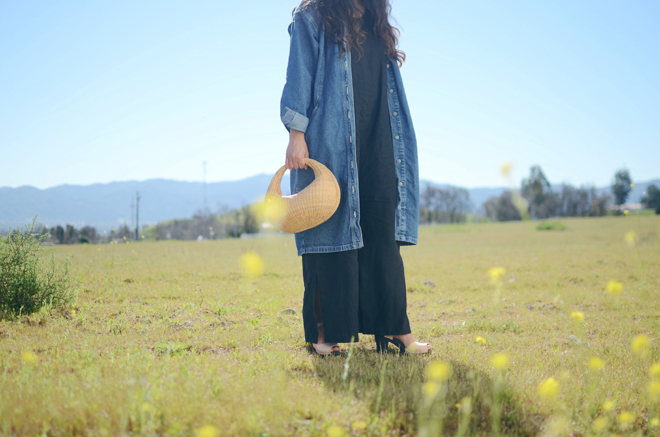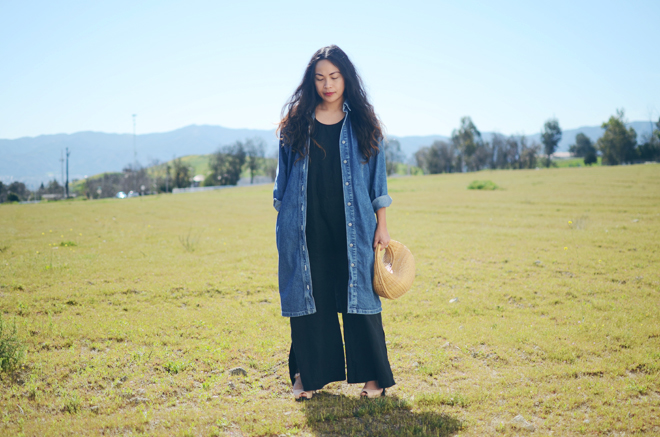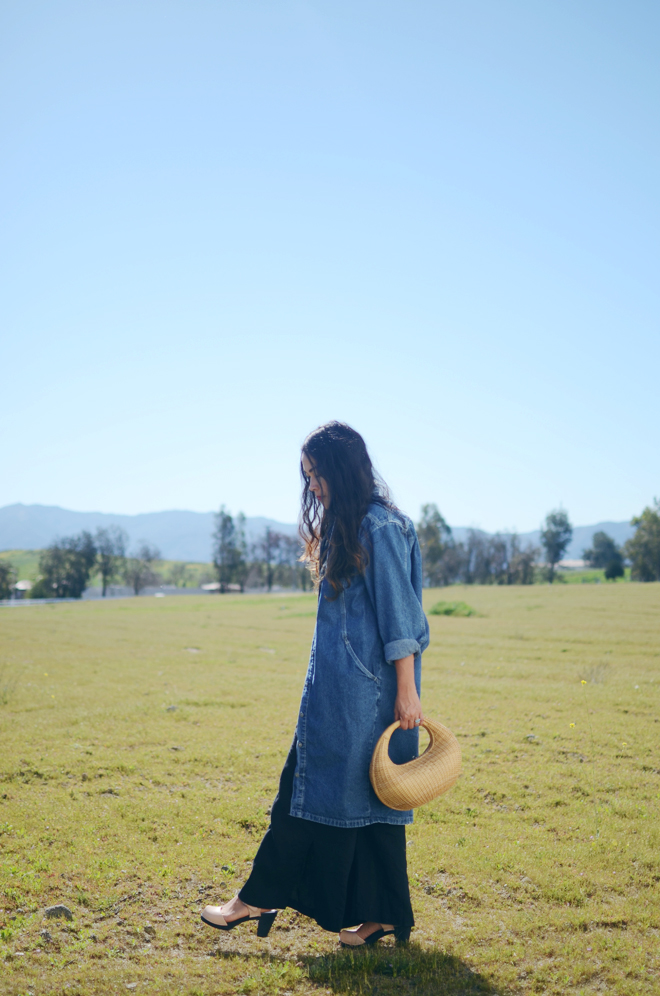 This is another dress to jumpsuit outfit (see my denim one here). I thrifted this linen dress and cut up the legs (then sewed them together), added a key hole back opening (so I could get it on and off), and I have myself a simple jumpsuit. The dress had side slits at the bottom, so the jumpsuit shows a little ankle when I walk.
Every time I go the the thrift shop, I always keep an eye out for large oversized linen/denim dresses that I can turn it into a jumpsuit, or use the fabric for the girls. Also, I scored this vintage, cocoon, denim dress (and did a happy dance when I found it), but I wear it here as a light jacket.
on me: jumpsuit, thrifted and altered (vintage here, new there). denim, vintage (vintage here, new there). bologna clogs (I chose a nude top and black base), c/o maguba. crescent basket, vintage from ms. tips (similar here). earrings, vintage (so similar to these ACB ones)