handmade ring pillow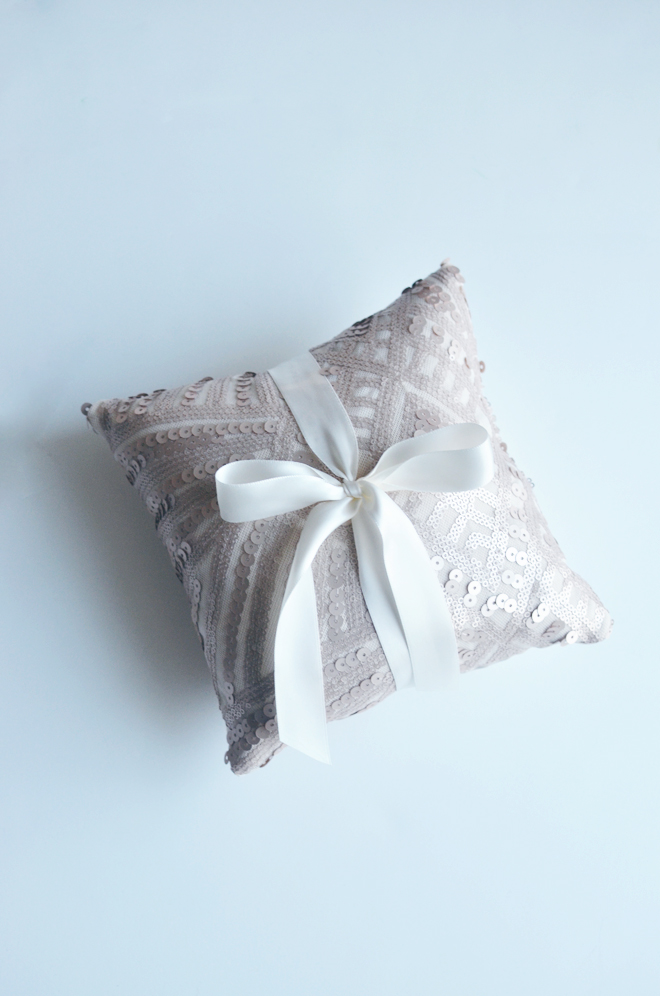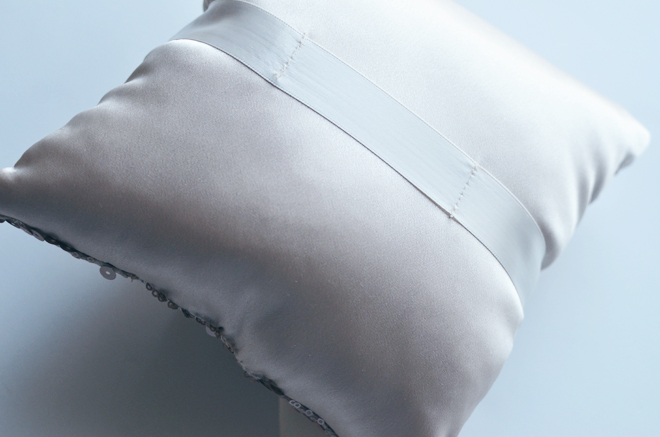 Ben's cousin got married earlier this month and I had the wonderful job of making the ring pillow. The color the pillow needed to be was champagne, and the sequins and satin fabric I found at Joann's worked perfectly.
When I think back at my own wedding, there were lots of handmade touches. I didn't even know how to sew yet! Had I known, I probably would have made my own ring pillow. I embossed my own invitations, then did water color on them, and I even sewed a button on each one. My wedding topper was something I sculpted from clay (see here). It's been so long now, at least in my mom brain, that I don't remember what else I made. I just remember sitting on the floor of my bedroom always making something. Now with Pinterest, weddings have gone to a whole new level. I'm glad Pinterest wasn't around when I got married.