adventure to salt & straw ice cream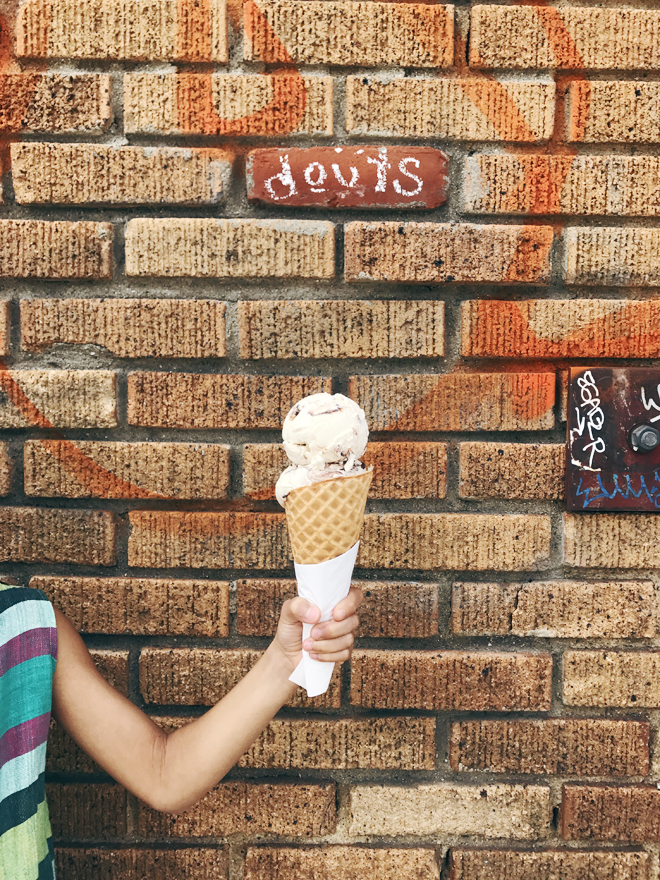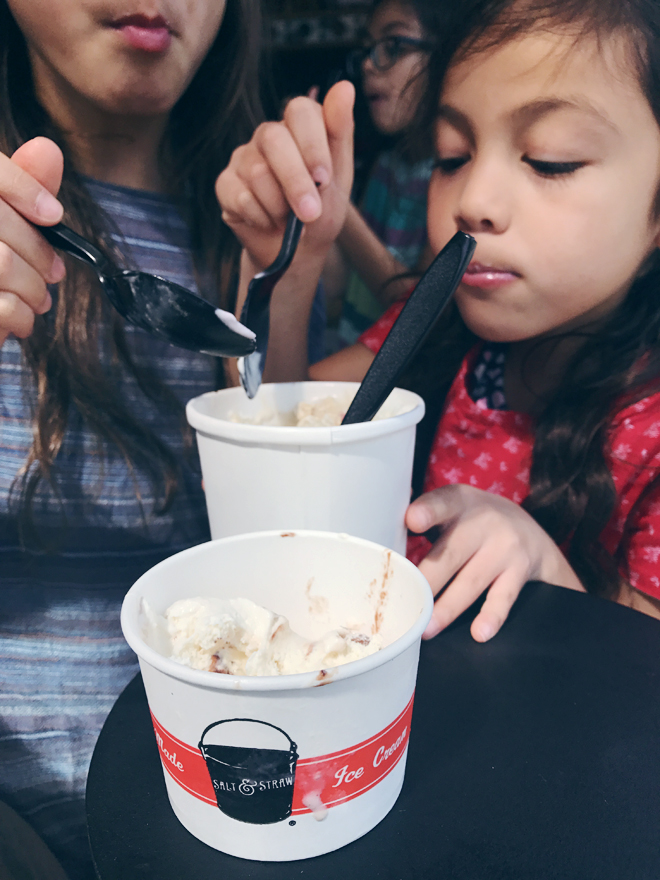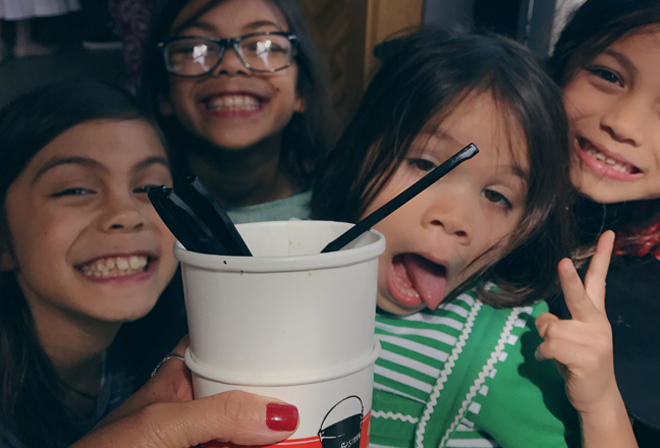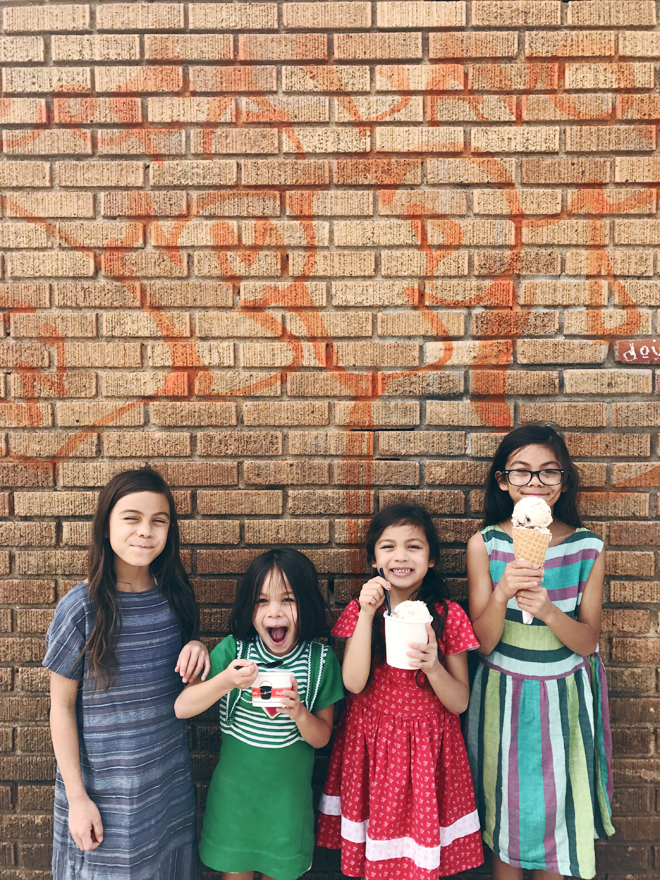 I've heard lots of good things about Salt & Straw ice cream and we were all very excited to finally try it when we were out in Venice for our beach day. We got a double scoop of salted malted chocolate chip cookie dough in a cone, and a double scoop of honey lavender and black olive brittle & goat cheese in a cup. We asked for an extra cup to split the ice cream further. Also, True can't have anyone double dipping into her cone since she's allergic to nuts. Typically, our go to would be some sort of salted caramel, and while their sea salt with caramel ribbons was delicious, I can something similar at home (see my recipe here), so I opted for something different.
Salt & Straw is runner up to my ultimate favorite ice cream place, A la Minute. I love Salt & Straw's unique flavors and how you can taste them prior to ordering (you can't do that at A la Minute since it's made to order). Their ice cream isn't as creamy as a small batch ice cream place, but they really do win with their flavors. I absolutely loved the honey lavender one so much and was kinda hoping the girls didn't like it, so I could have it all to myself. My next goal is to make my lavender ice cream again (see my recipe here), but see if I can bring out more of that honey flavor. We were thoroughly impressed with their ice cream and we will definitely be back to try other flavors.