true's drop waist birthday dress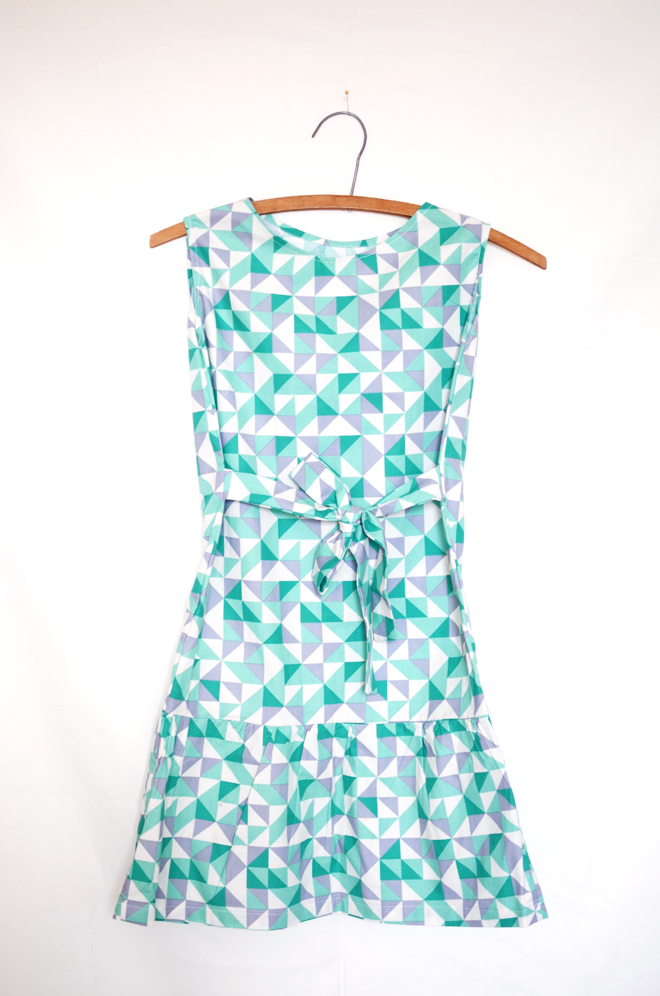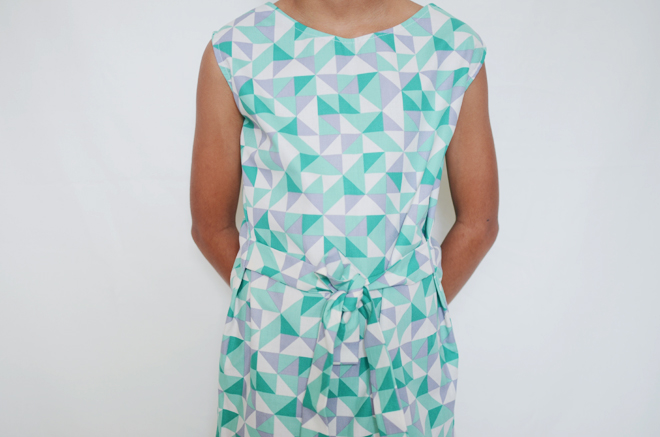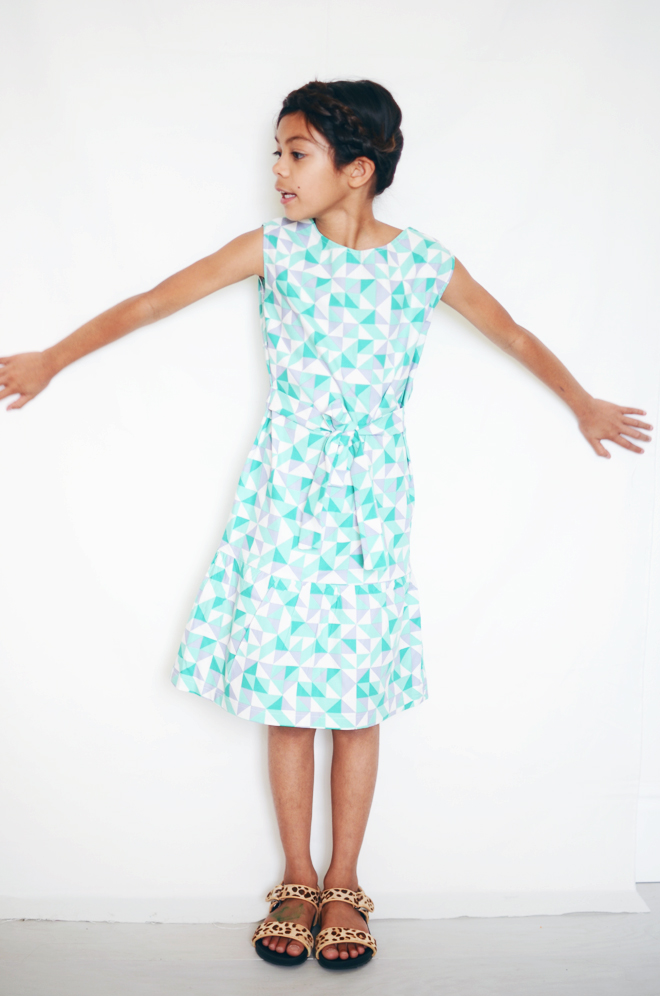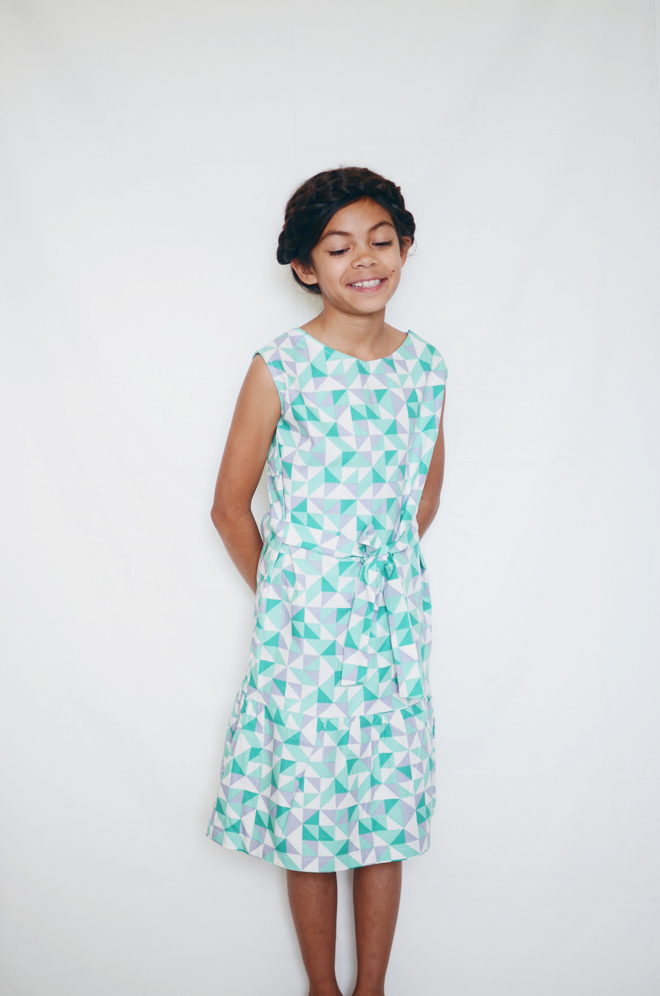 The destination for True's birthday is Palm Springs, so I wanted to make her a birthday dress with retro modern vibes. The fabric fits the bill perfectly. I accidentally made the torso part too long (I was working on it while she wasn't home to measure), but I do like the end result much more. It was a happy accident. To balance out the really low gathered waist, I added in some waist ties. The skirt has a light gather, so the bottom isn't too full. I would totally wear this style, but maybe in a plain white linen (or light grey) fabric, and Soul is already requesting I make her one just like this. The dress turned out better than I planned, and seems perfectly fit for celebrating this 11 year old.
on true: dress, homemade. leopard sandals, jcrew (birthday gift from her grandmama).