jeans and espadrilles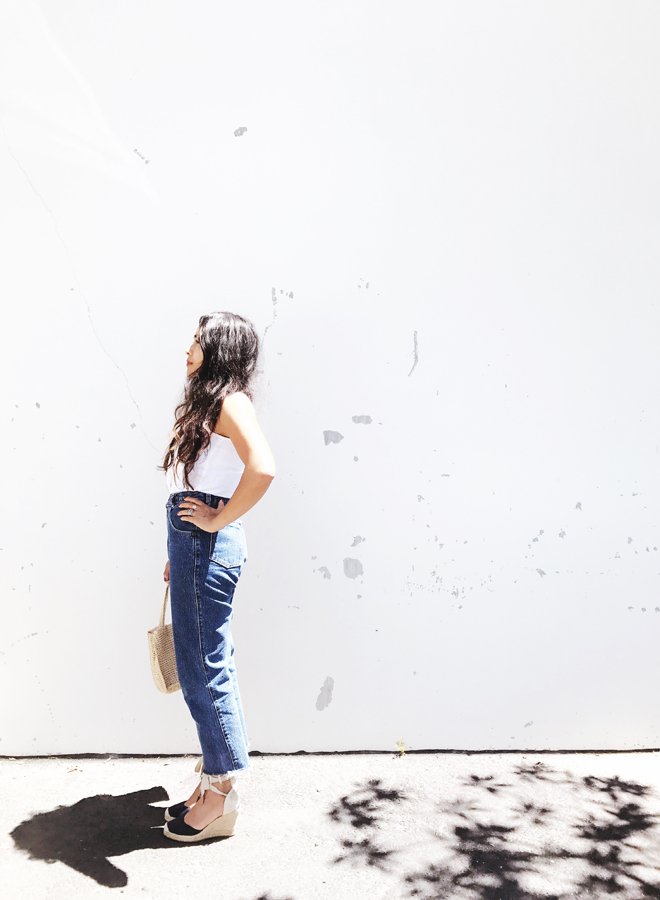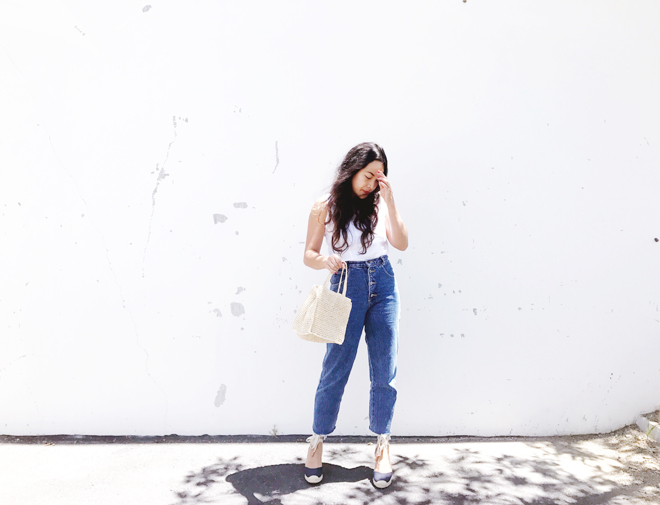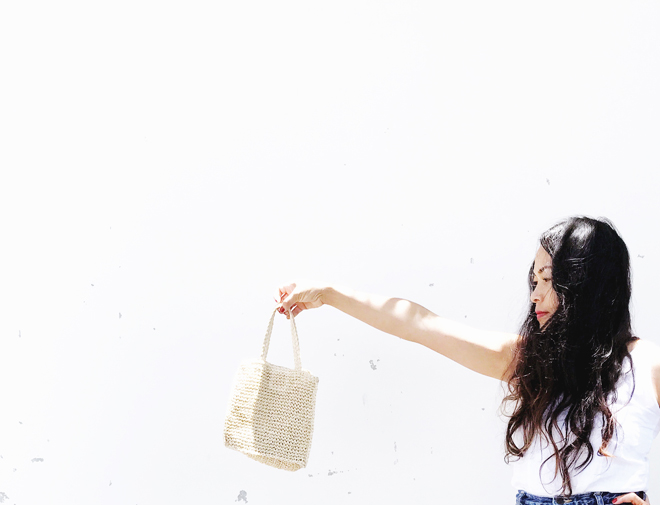 I'm a shorty, so I like to wear shoes that give me a little height. These espadrilles give me a little oomph in height, but still comfortable. This is another pair of vintage jeans I found recently. It's not as soft as this pair, but I guess I will have to make sure to take it on many adventures to make it nice and worn. You can't really see the detailing here, but there's zig zag stitching around the button fly that's quite unique. It was way too long for me, so I gave it a raw hem. I've been living in this pair, my mom jeans, and my cream painter pants. They all play nice and take turns getting worn. Of course, my dresses must not be neglected either.
on me: linen top, vintage (similar here, and on sale!). jeans, vintage (lots of options here and here). espadrilles, castaner (similar here and here). straw bag, wovenfolk.