birthday shapes dress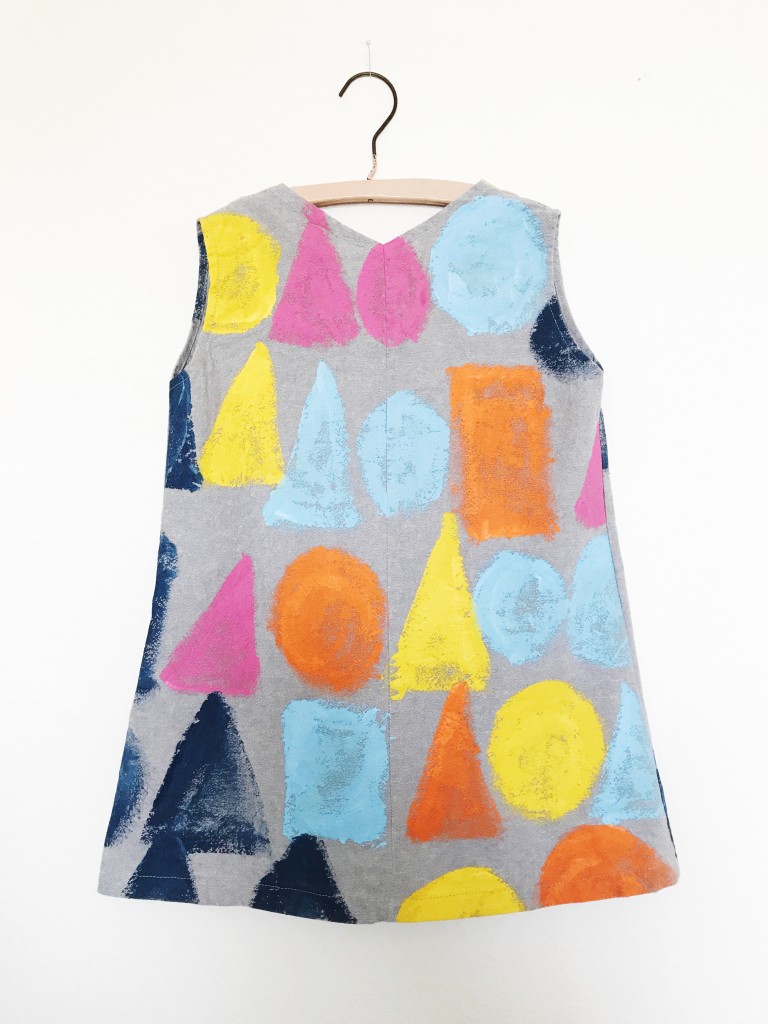 Since Glow requested a "shape" birthday, I made her a shape dress. I had no clue what kind of dress to make her, so as I turned to Pinterest for inspiration, I came across this dress I pinned long ago, and knew my own version of that would be perfect. I used the fabric from this dress I made a year ago, but never wore much, and repurposed it into a birthday dress for Glow. I cut out my dress pieces, hand painted the shapes on with fabric paint, then sewed the dress together. She was quite giddy about all the shapes on the dress, and I even made a little bigger for her, so that she has plenty of time to where it.
Here's a little peek at her birthday celebration, but will be sure to share a full post later this week.