jack-o-lantern pumpkin garland DIY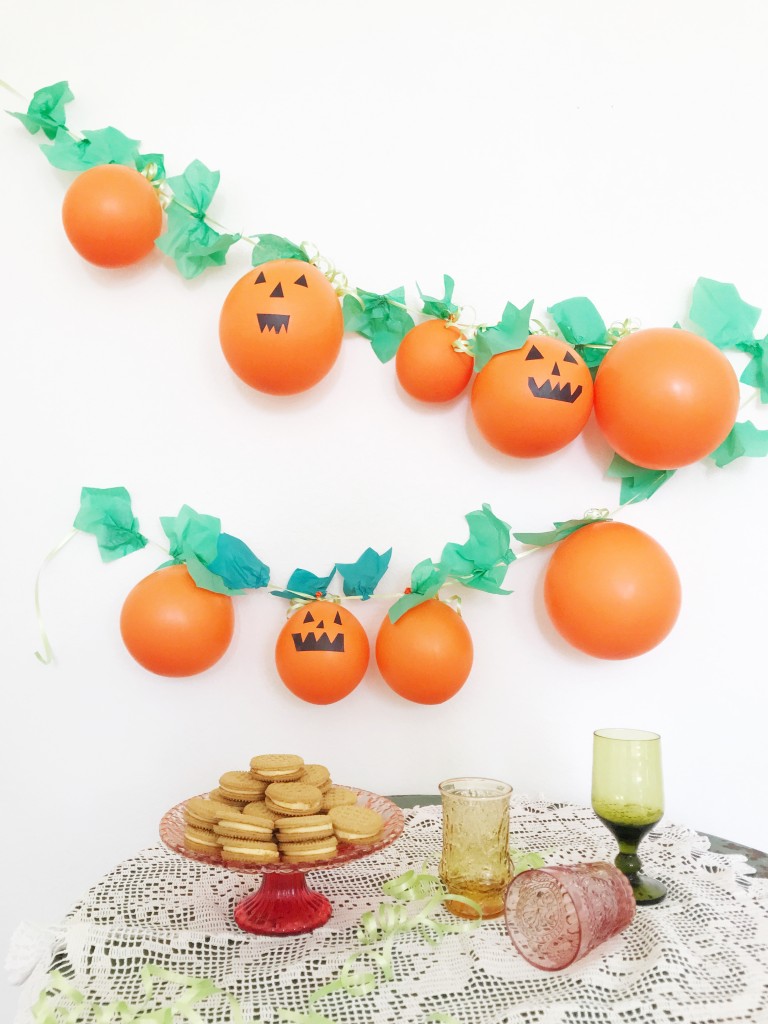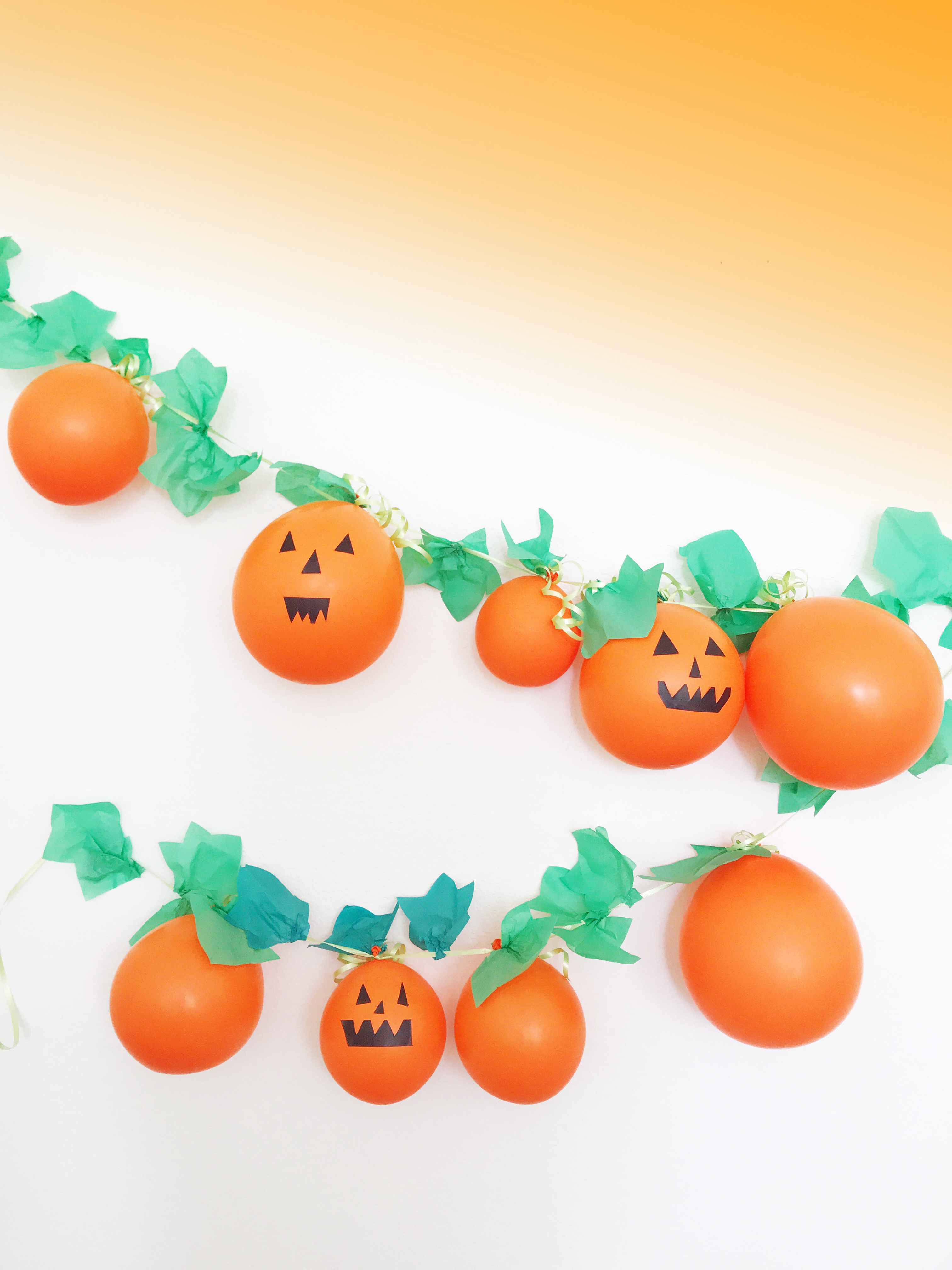 Halloween is about a week away, are you ready for it?! Some last items to complete costumes just came in the mail today and the girls are excited about it.
We had a Halloween movie night with our neighbors on Friday, but it was much too dark to do any real party decorating. If it was earlier and brighter out, I would have made this jack-o-lantern balloon garland. It can be put together easily and adds a quirky Halloween touch. Get the full DIY over here on the Babiekins blog.