star fruit in our garden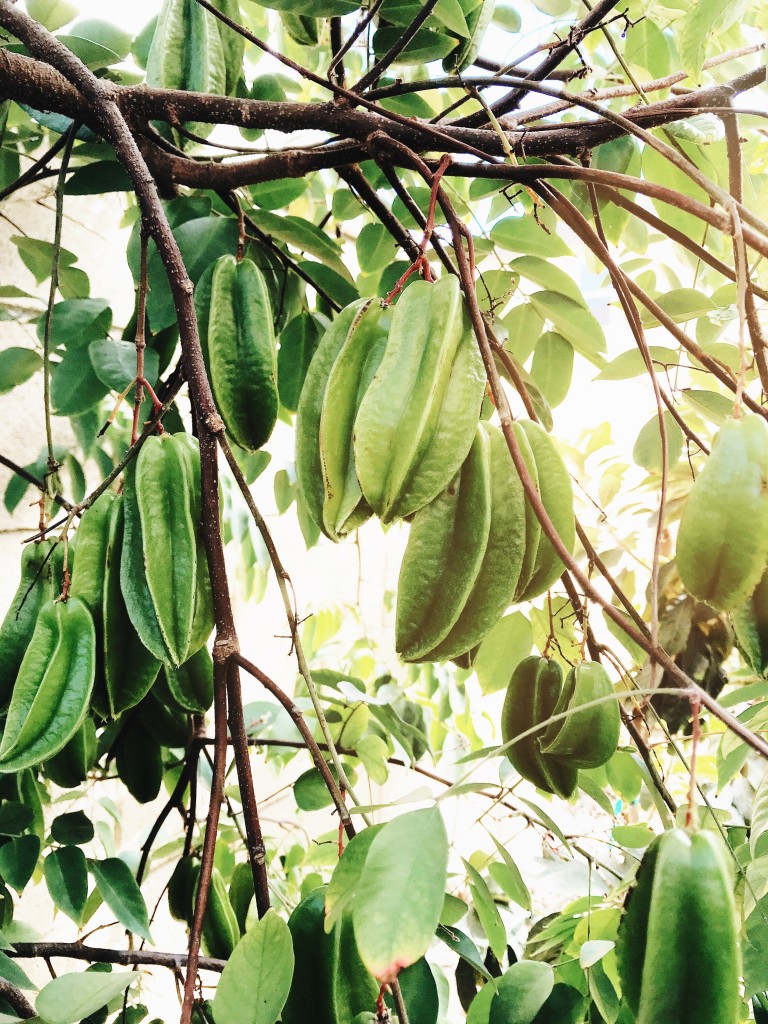 This looks to be the first year that we will get to harvest our star fruit. The variety we have is called Super Sweet. Some baby star fruit fell off the tree, and the girls like to collect it and put it by my bed because I love the smell. It's so fragrant! The smell is similar to Minute Maid fruit punch, which I haven't had in years, but it used to be my source of water growing up. (I didn't start drinking water until I started dating Ben.) If the star fruit tastes half as good as it smells, this might be a strong contender to be one of my favorite fruits.
Our garden is undergoing another transformation, so I was out and about checking things out today. I don't go out and enjoy our garden as often as I should. The major change that is taking place is that our front yard is on its way to being a front yard, edible garden (and drought tolerant too!). We are raising up a large portion of the yard to give us two levels, and then we (okay, when I say we, I mean Ben) are going to put more fruit trees, herbs, and a vegetable bed. It's been in the works for about a year now (when we removed all the grass), but now the second level is finally getting put in and we are so excited. It's like Christmas, birthday, and Father's Day for Ben over here.