soul's 8th birthday breakfast in bed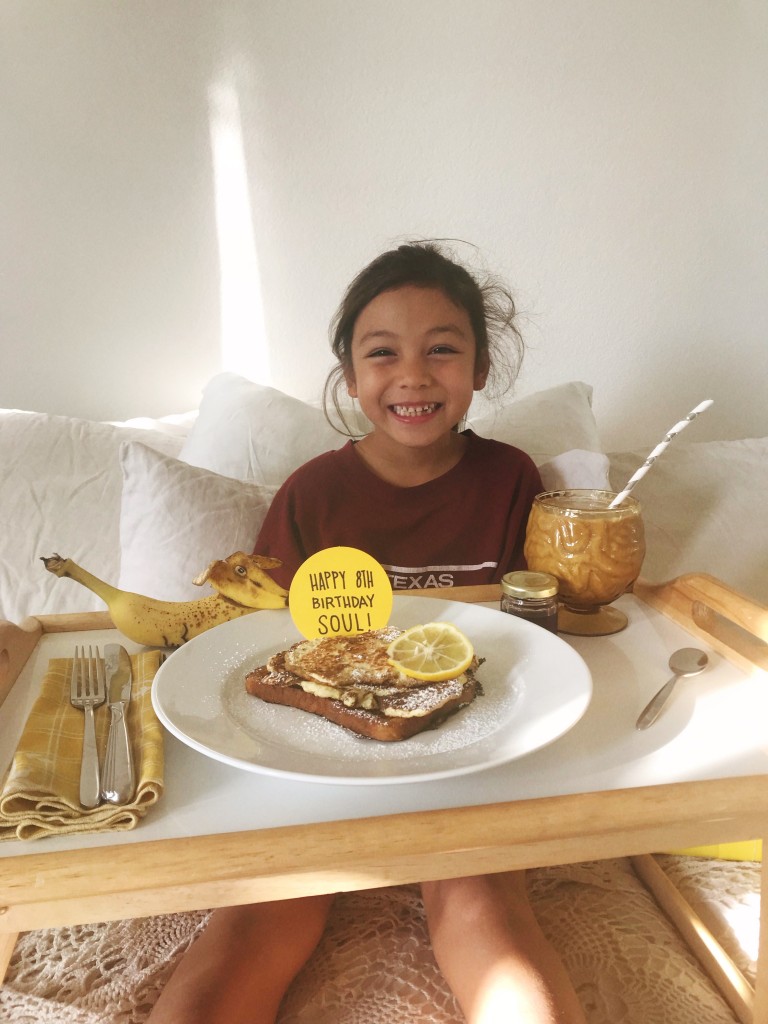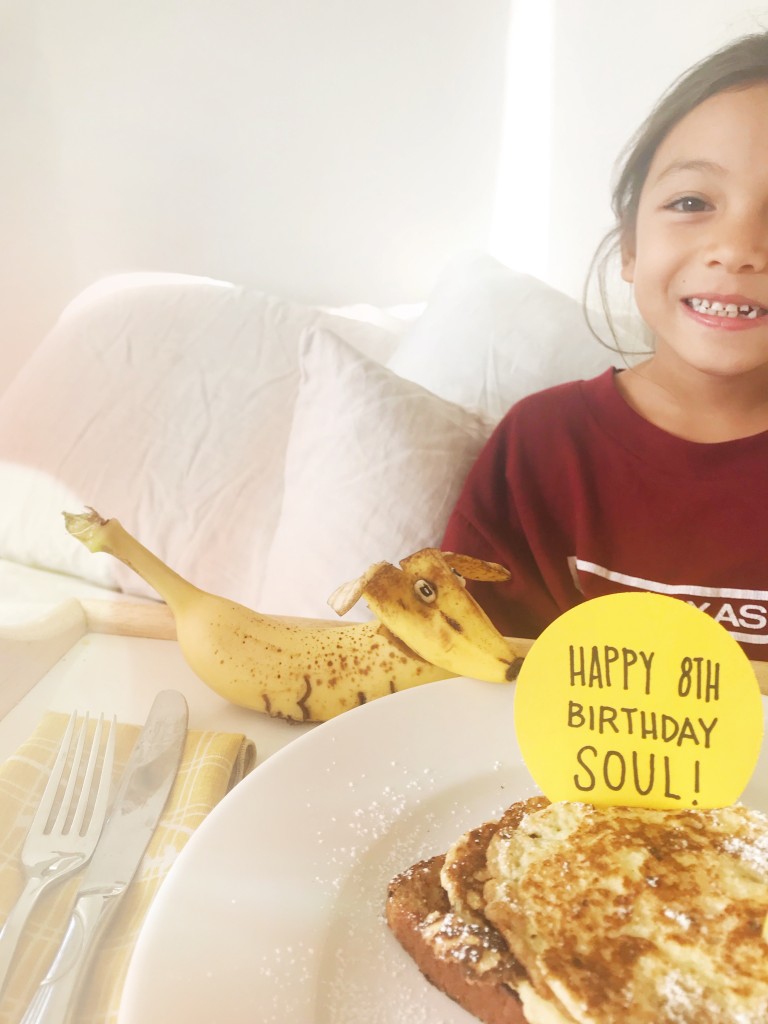 It's tradition and so Soul just had her 8th birthday breakfast in bed! My pancakes and French toast didn't come out as planned, so she got tiny little, mishmosh stack. Of course, part of that tradition is a fruit/veggie animal on the tray, and made this cute pup from an old banana. Our little cutie was so excited her birthday was finally here!
We use this book for ideas on how to make our fruit/vegetable characters.