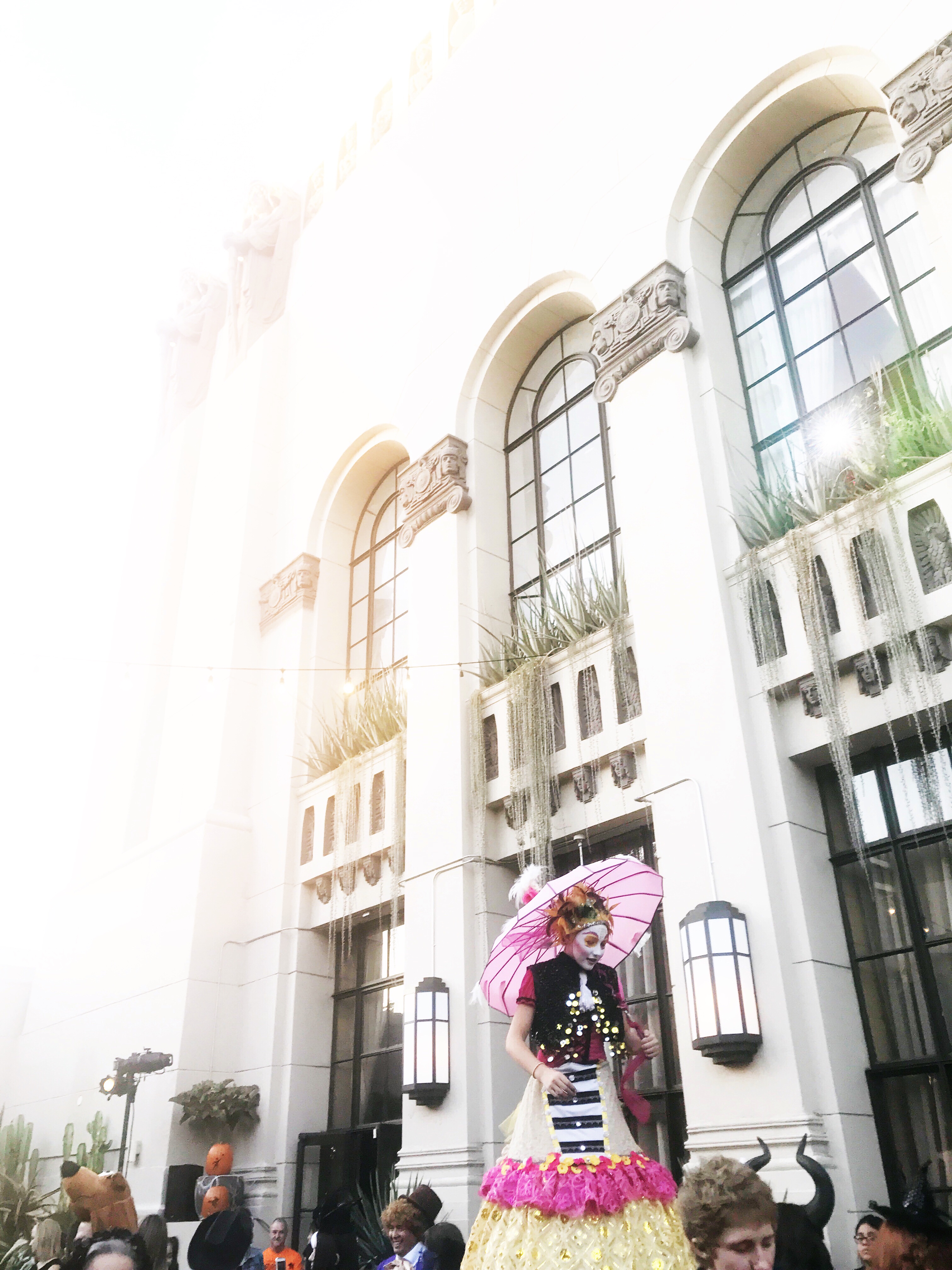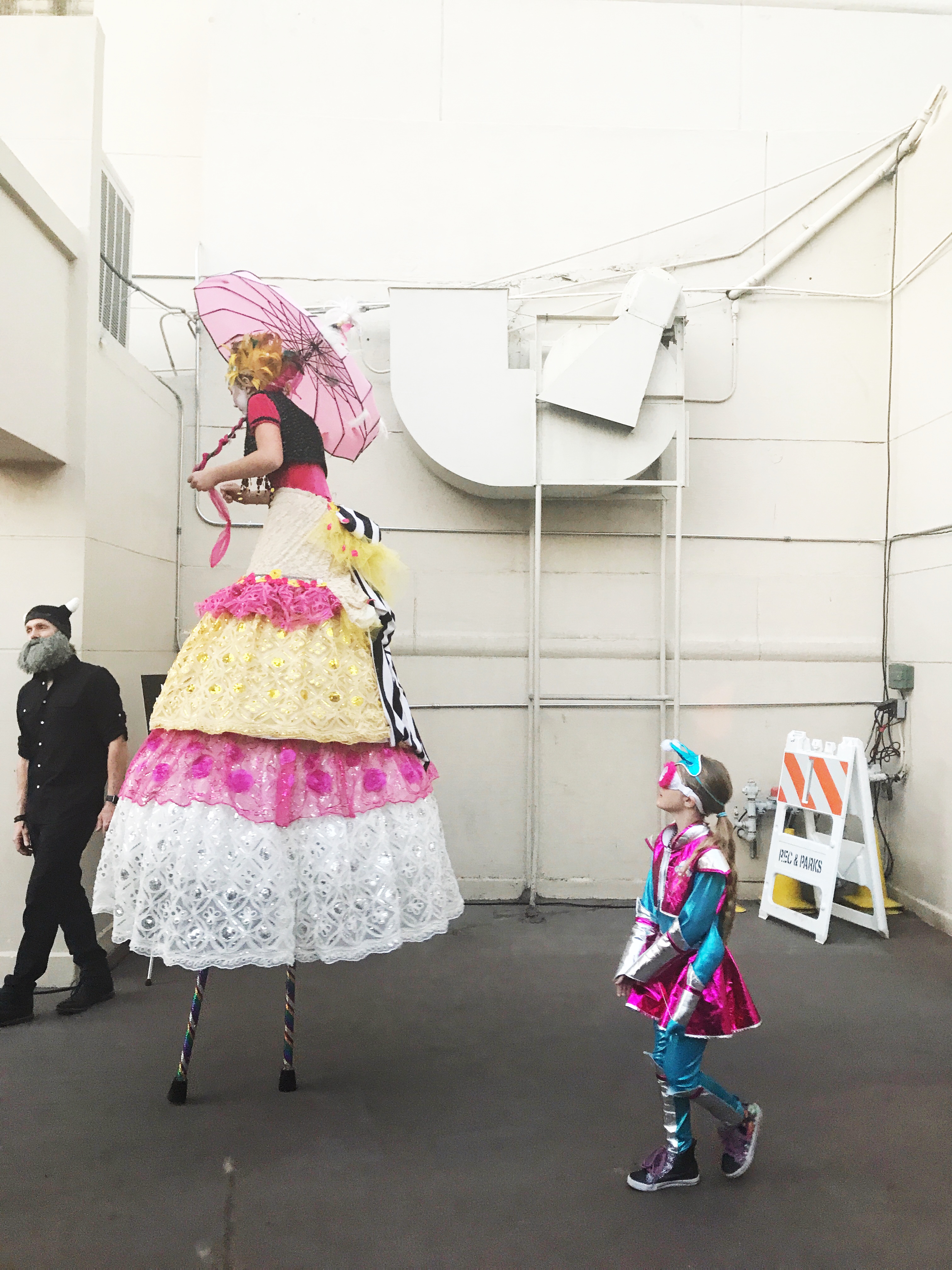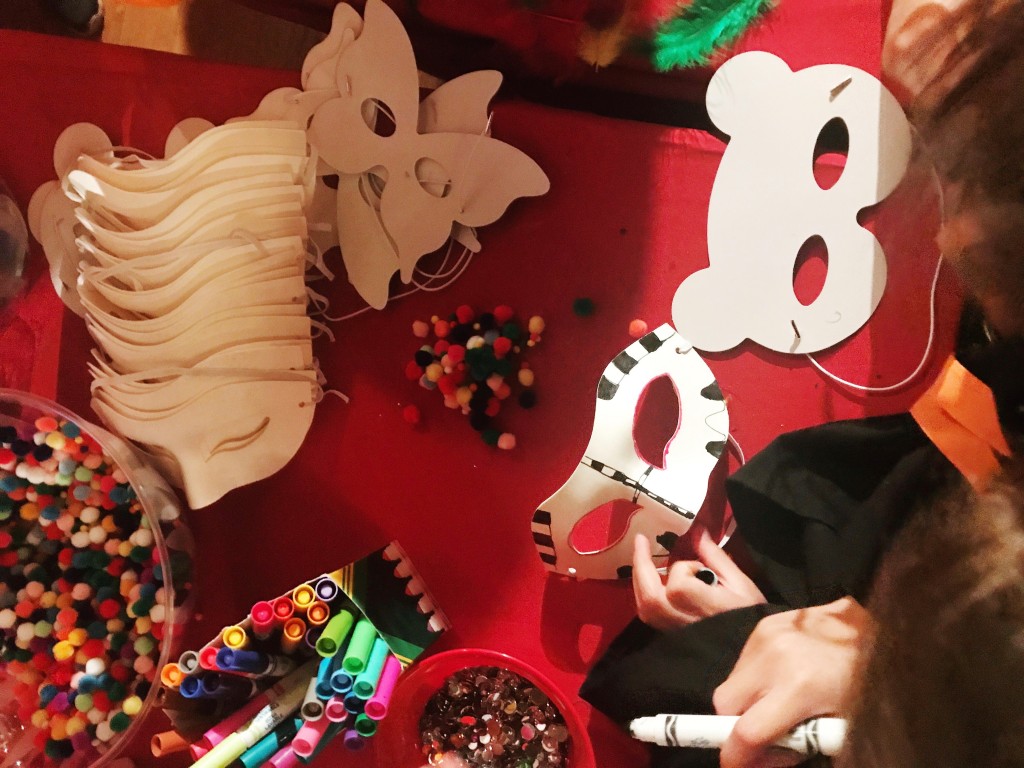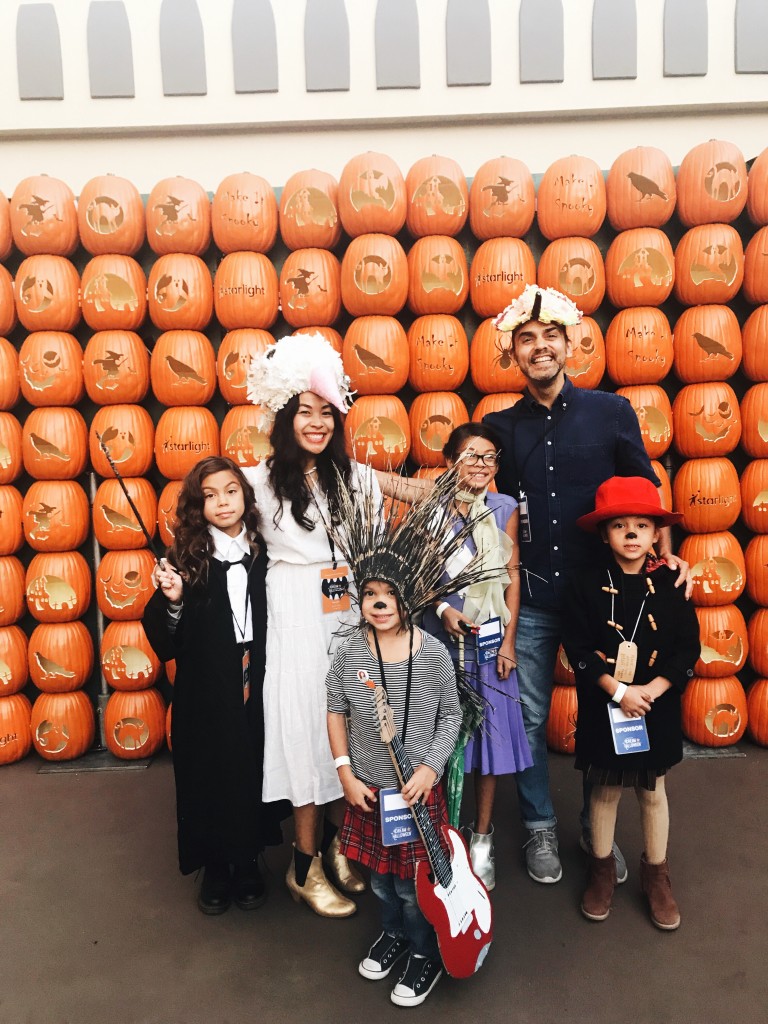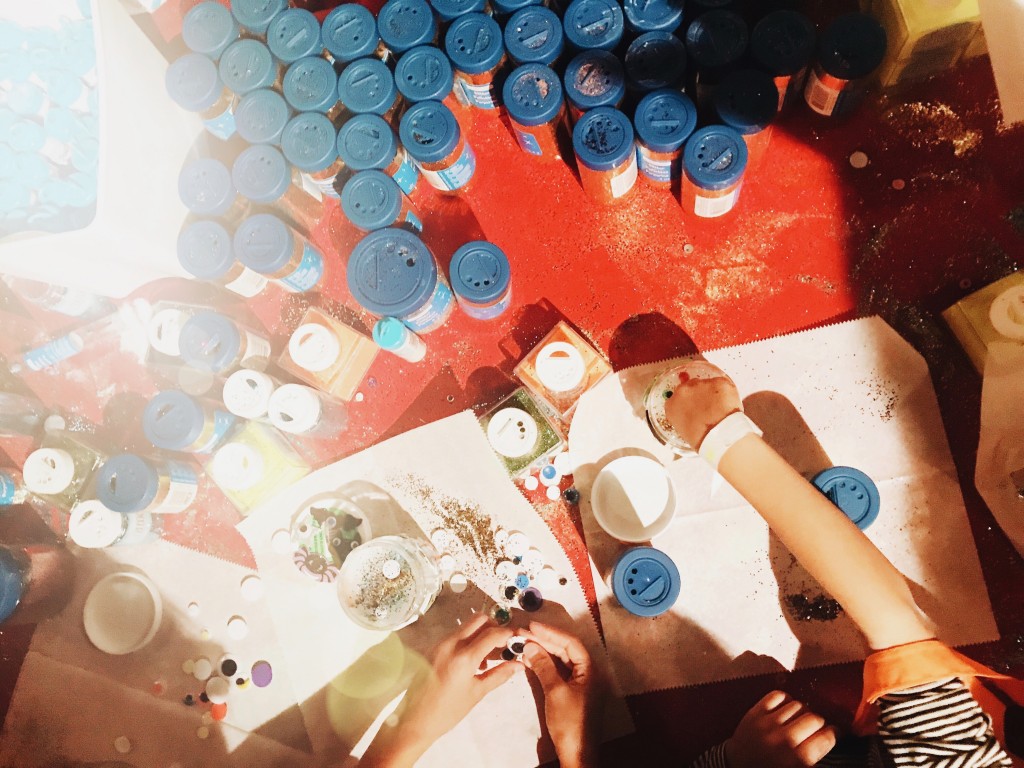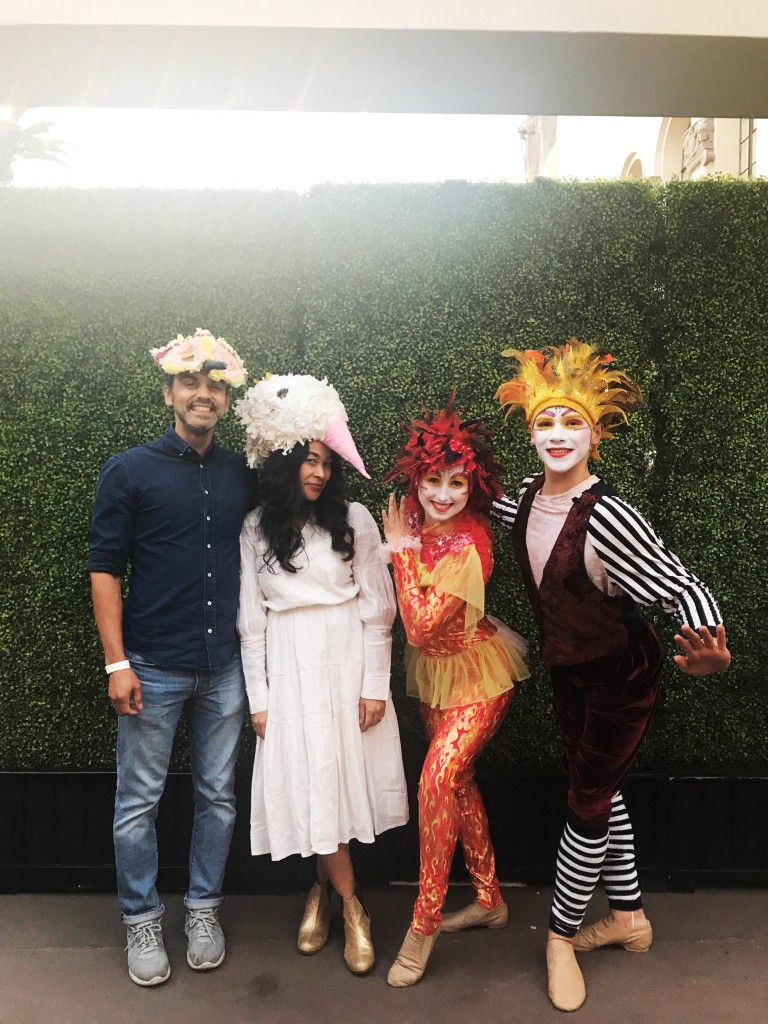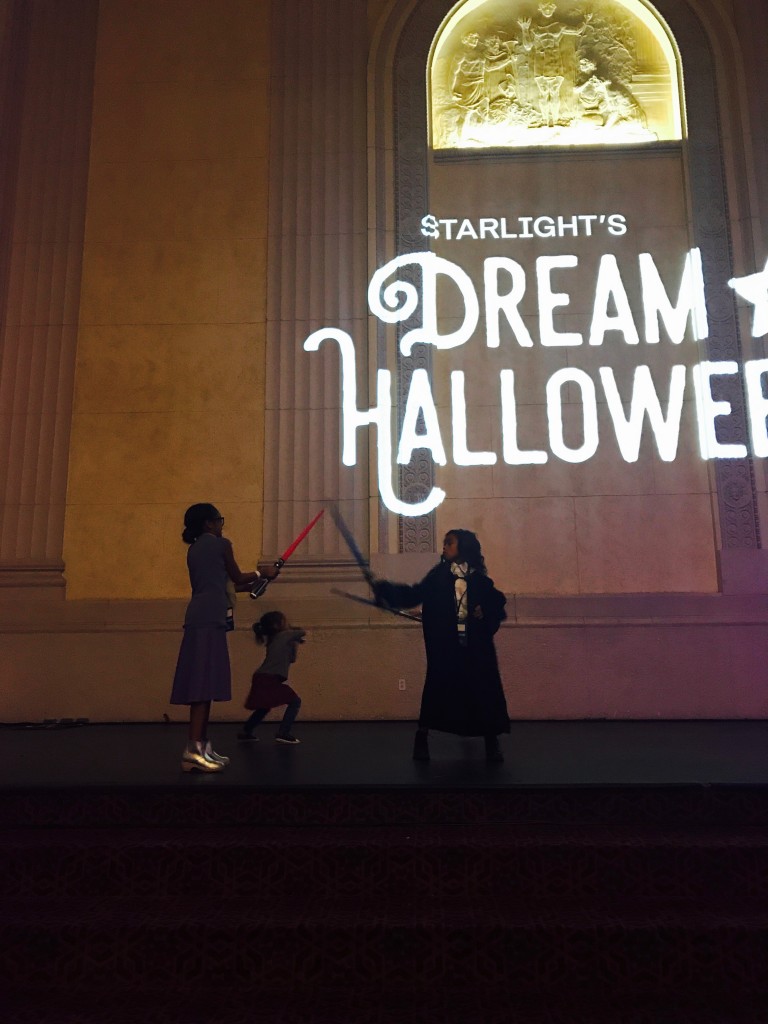 This past Saturday, we got to go to the annual Dream Halloween event for the Starlight Children's Foundation and we all had a blast. It's the ultimate Halloween party. Not all the girls' costumes were completed, but that didn't stop them from getting into character. Ben and I pulled a last minute costume together and were sort of "birds of a feather flock together" kind of thing. I used Brave's swan lake head from her 5th birthday and Ben used my bird costume from last year (and I changed the color of the beak). And like last year, Glow garnered the most attention for her costume (last year she was rolling around as BB-8). It's fun looking at the creativity people put into dressing up.
After we stuffed ourselves (the food was fantastic this year, better than last year's), we headed to the Michaels' room. The girls were very eager to visit all the craft tables. They decorated frames, made masks, danced a little, took family photos, but I think they would all agree that the slime decorating table was their favorite. They could have spent the whole night there, but once they learned there was a Star Wars room, they wanted to head there too. C3PO was waiting to greet them there, and they each got their own lightsabers, then went on stage to have a lightsaber duel with each other. The night was filled with crafts and Star Wars, which is pretty much their dream combo, so you can imagine they came home very tired, but happy.
See last year's party here.
Probably kind of lame considering we live in Southern California, but we really don't spend time visiting the Pacific often. Ironically, Ben moved to SoCal to be near the beach, but we go to the desert way more than the beach. When we were dating, we spent a lot of time at the beach (first date, official boyfriend girlfriend moment, engagement, and lots of other times in between), but with the busyness of life (and California traffic), we don't go out that often. Thankfully, we have an annual Navales family beach picnic, so right before we kissed summer adieu, we had one last summer hurrah at the beach.
The girls played in the sand and water all day long, Ben and I snacked and relaxed all day long, and we had a good time with family. These are just a few of the snaps I got, but I love all the negative space in the photos. It captures the vastness of the sand and the ocean. We are all merely tiny dots in the gigantic world and it's pretty amazing. Not only are we dots, but life is such a vapor. These girls are growing up fast and I feel like I waste so much time not treasuring. Feels like the same old story and struggle, but I guess it's that constant battle of fighting selfishness and intentionality in one's life. These photos remind me to treasure this glorious earth God has given, the little girls He has placed in my care, and how great my God is. Also, while I love the carefree days of summer, God's showing me I ought to delight in these days of homeschooling, and the brief moment in time I get to hold and disciple their hearts.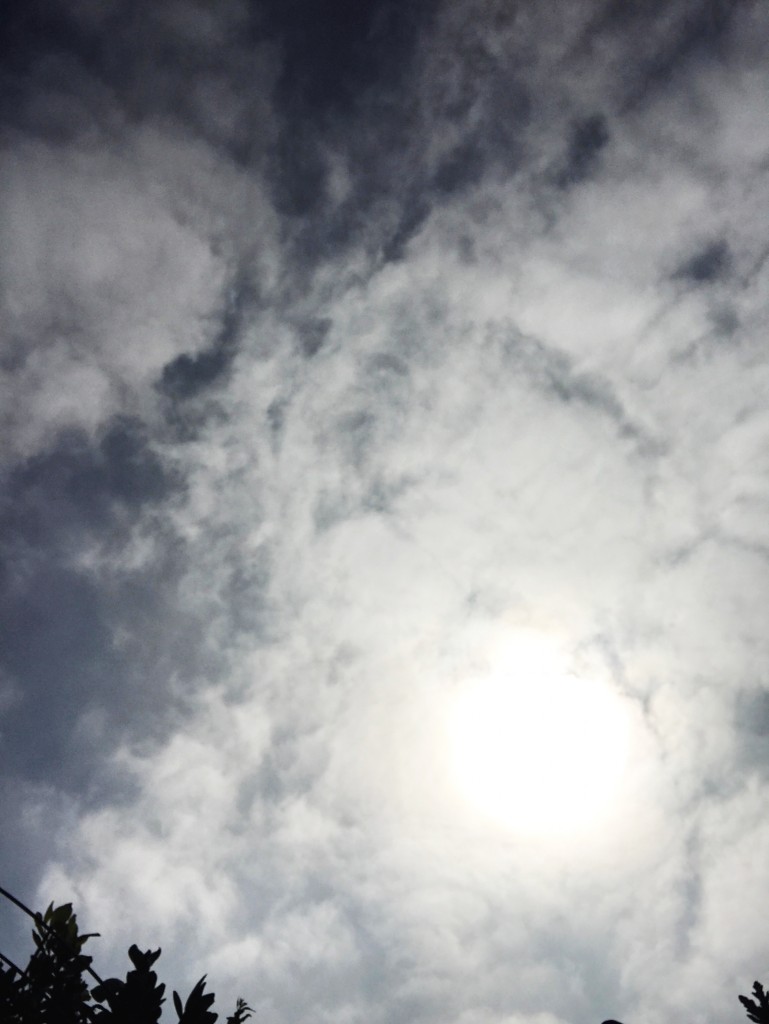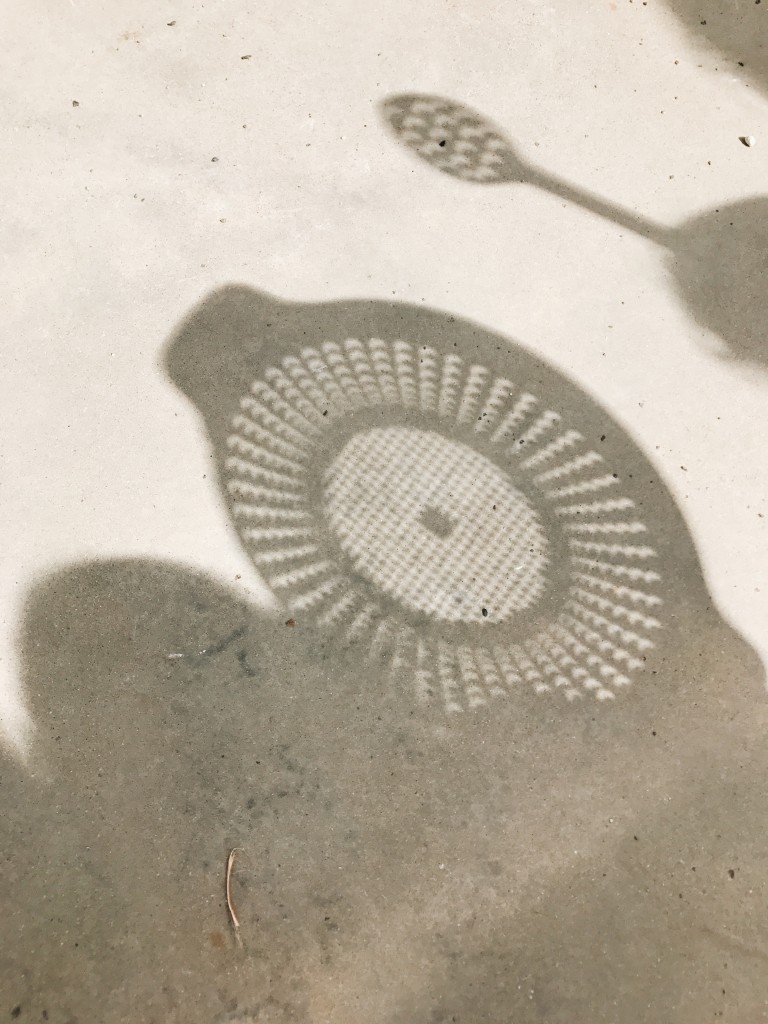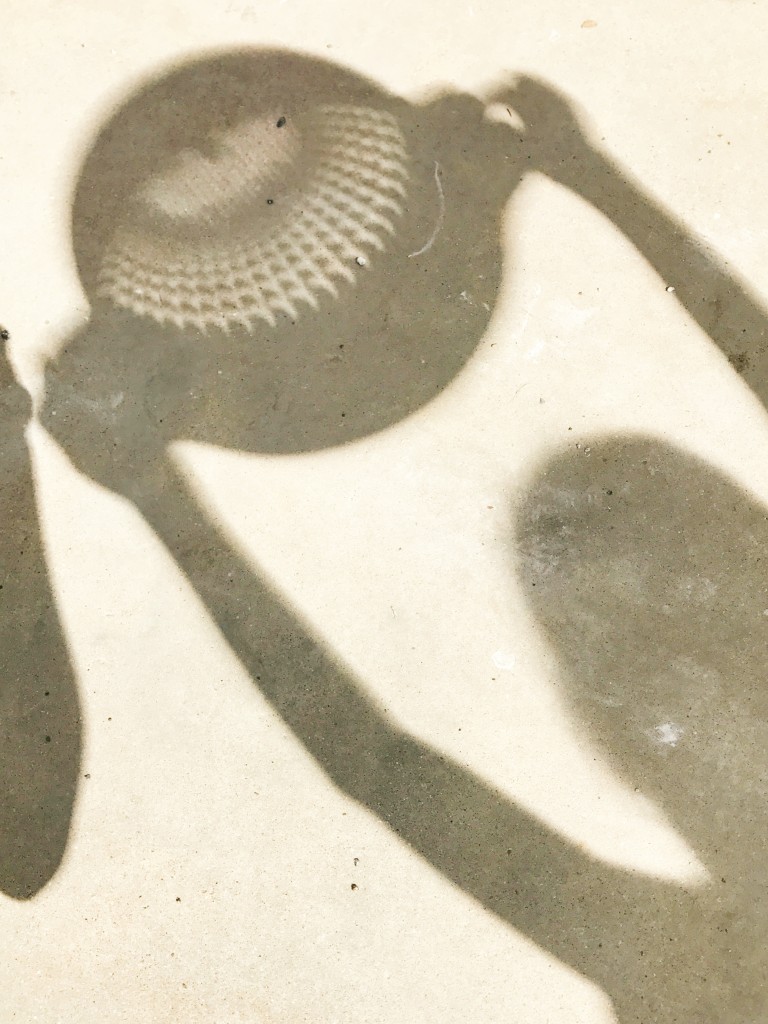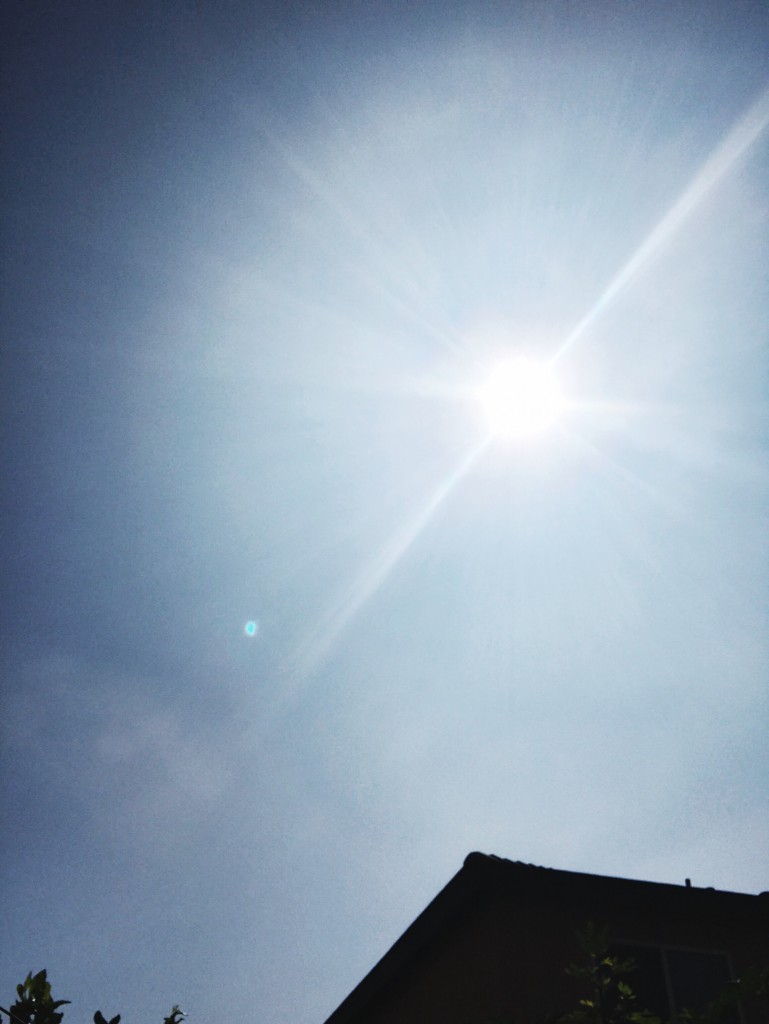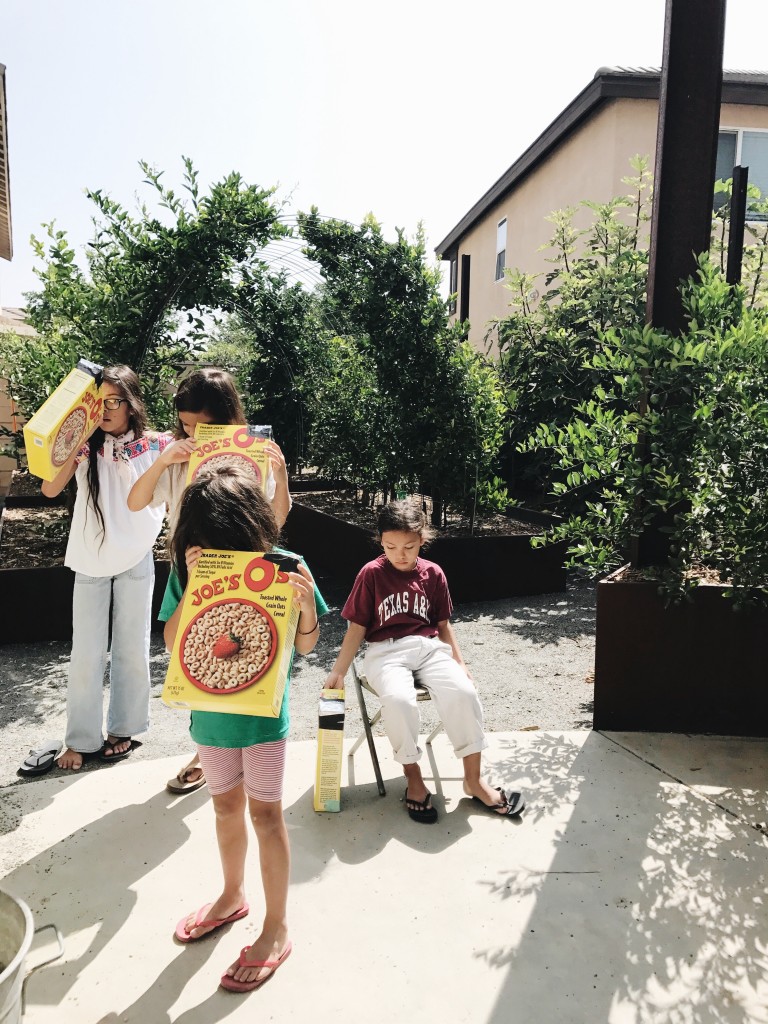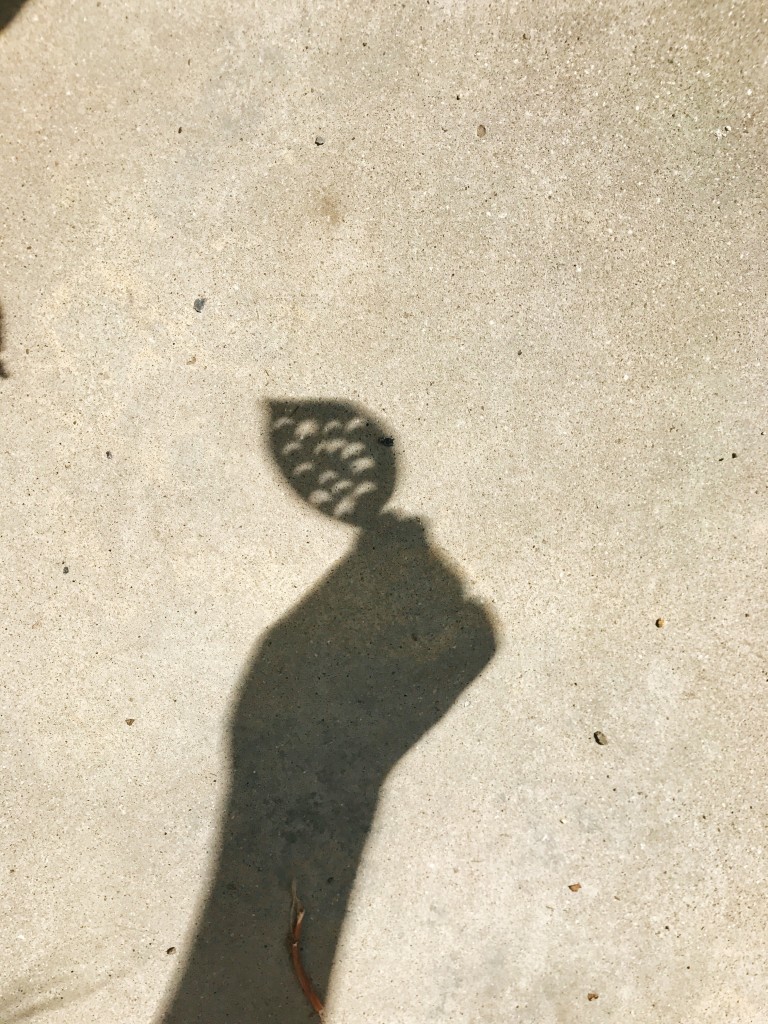 I did not have anything ready for the long awaited solar eclipse, so the night before, I was scrambling to make 4 pinhole projectors. Thankfully, it was pretty easy, and we happened to have 4 boxes of Os in our pantry. I do wish I was on the ball and got the girls glasses, but the experience was magical nonetheless. I think their favorite part of the experience was testing out various household items that would create the crescent shadows on the ground.
We were counting down until totality, which was 10:21am for us, and while 3 of the girls loved what we saw, there was one who was having a hard time (see photo above) that we weren't in the line of totality. We had been talking about it getting dark, and well, it wasn't dark enough for her. Thankfully, it led to conversations on gratefulness, idolatry, and being thankful no matter what. I know I sure do have a hard time with that too.
The eclipse was pretty spectacular, even with our 60% totality. It certainly pointed me to praise the greatness of my God and remember what was said in Genesis 1:14-16, "And God said, "Let there be lights in the expanse of the heavens to separate the day from the night. And let them be for signs and for seasons, and for days and years, and let them be lights in the expanse of the heavens to give light upon the earth." And it was so."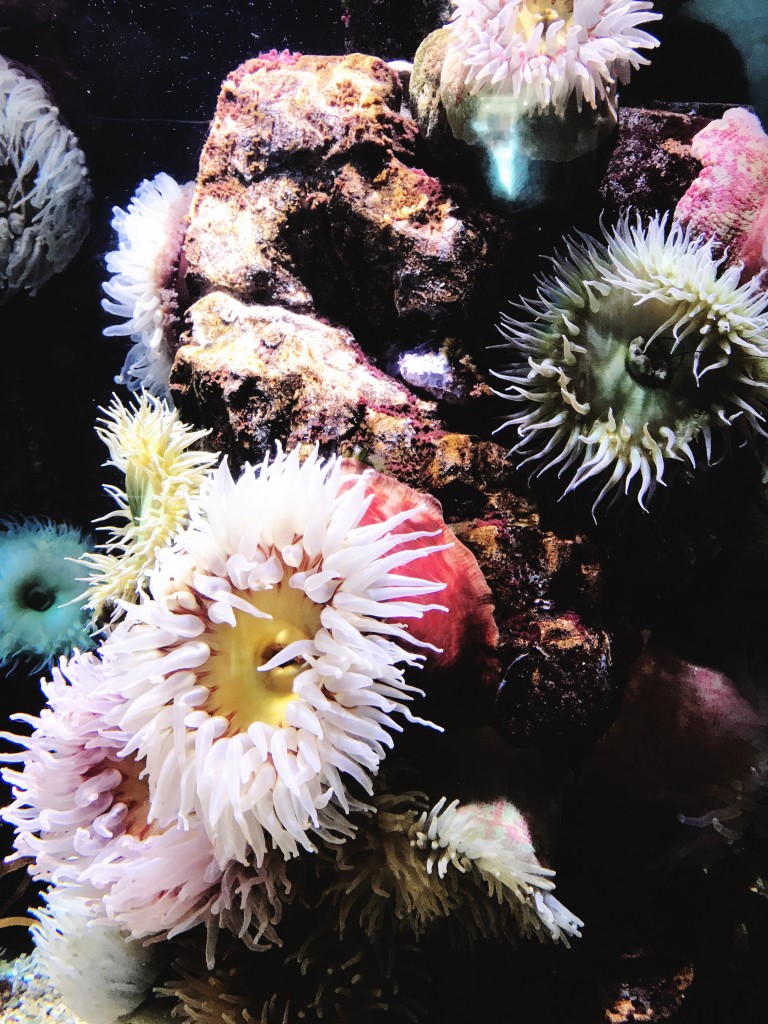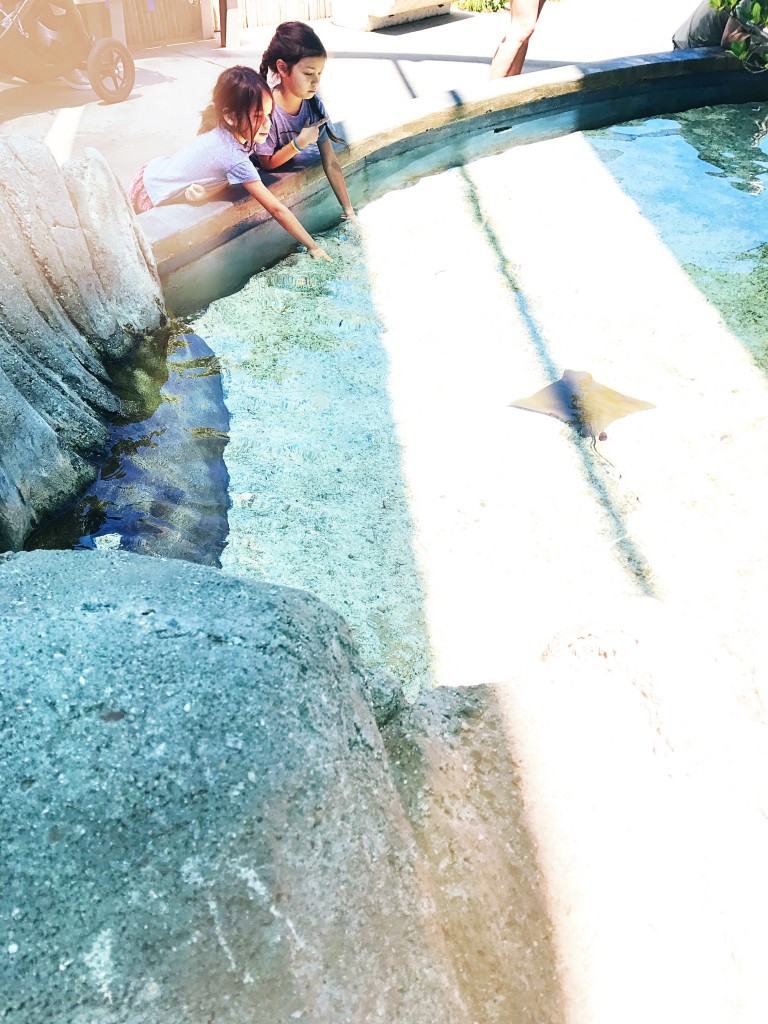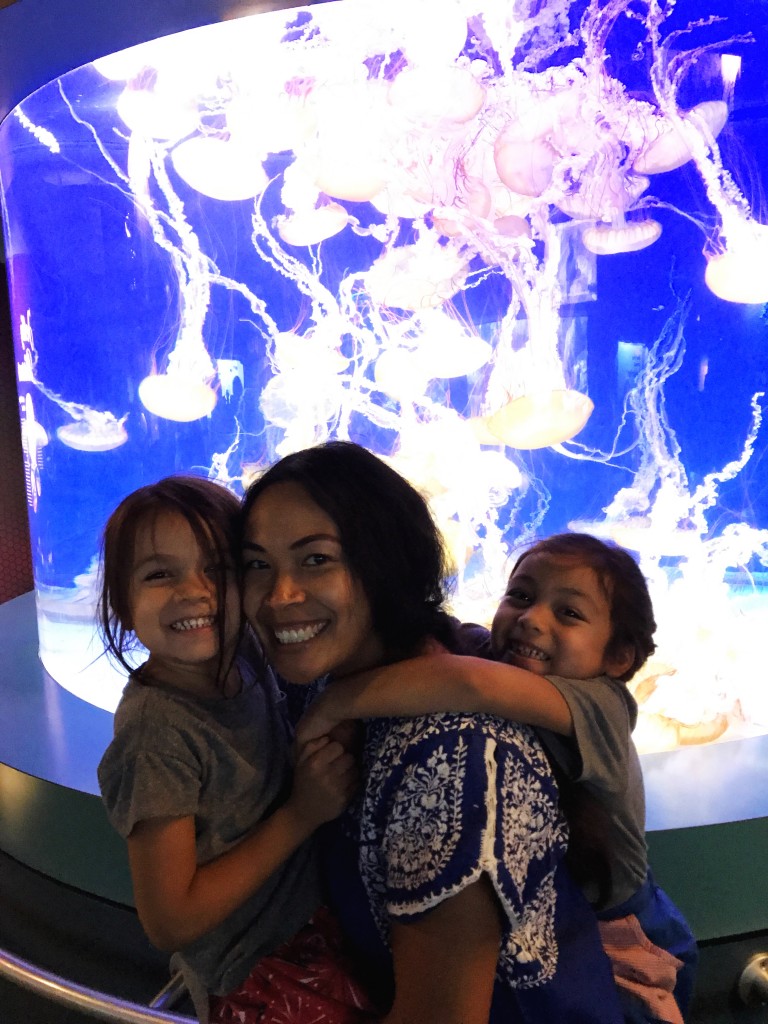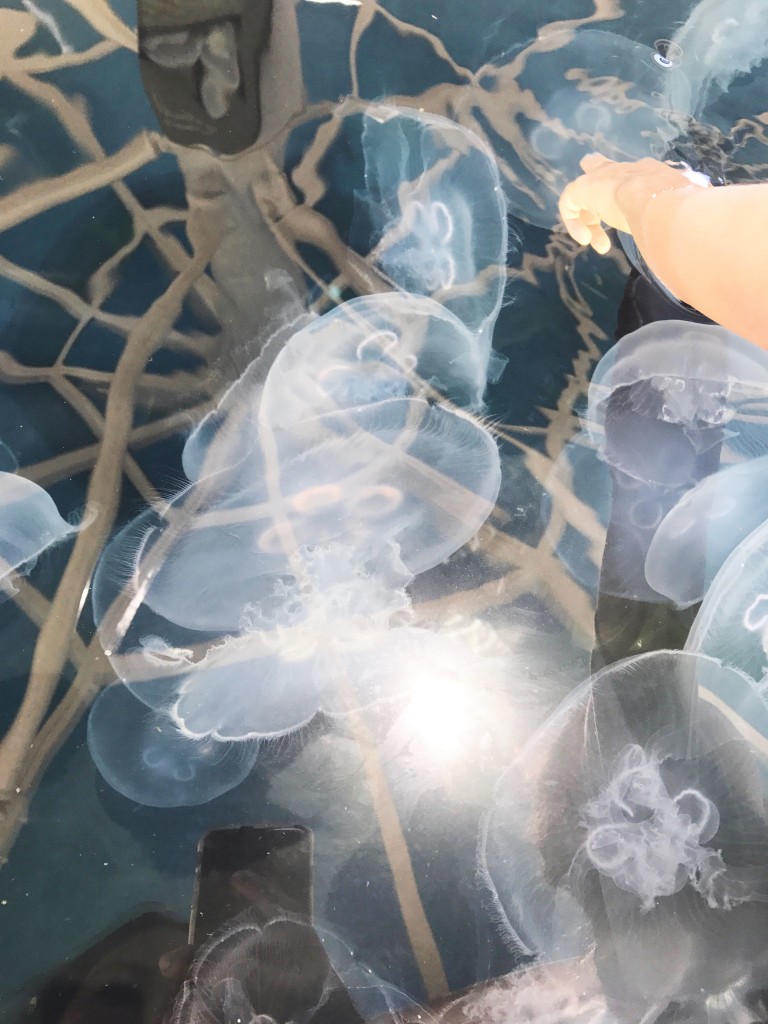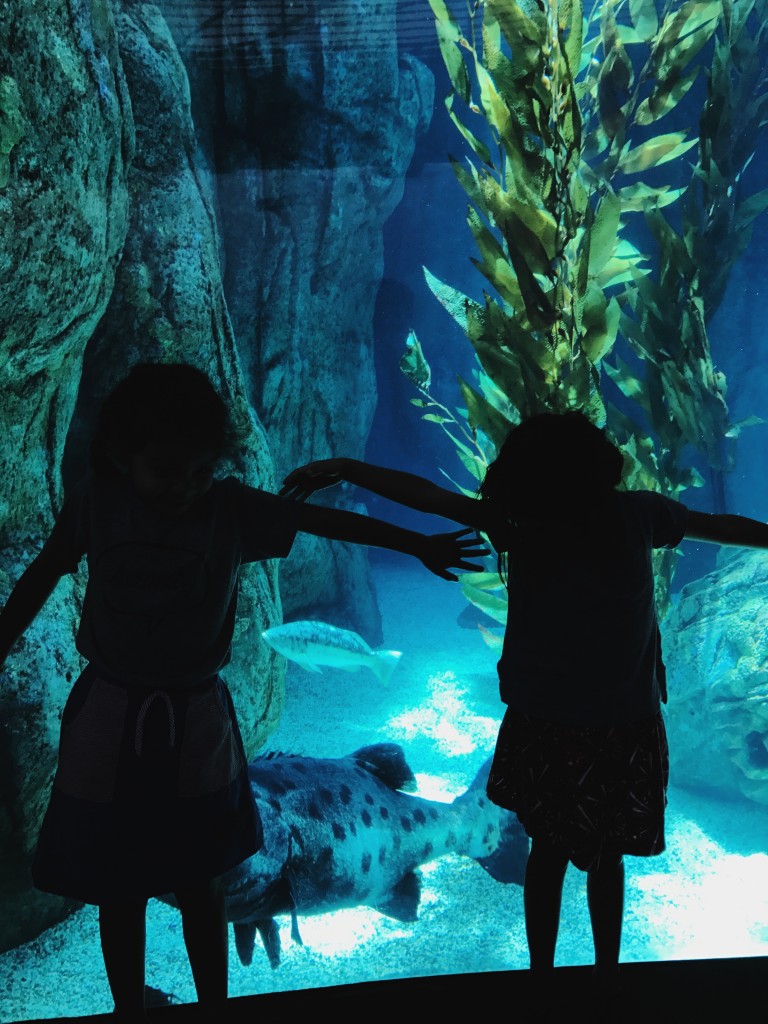 Earlier this summer, when it was just the little two (the big two were in Texas), we went to the Long Beach Aquarium one last time. Our annual passes were about to end, so I took them for one last visit. This visit was spent doing a lot of the touch activities; most of the time was spent with the rays and the moon jellies. Of course, we also did one last walk through throughout the whole place to say goodbye to the other sea animals. We loved learning so much about the ocean and its animals with each visit. Thanks for the memories Aquarium of the Pacific!

This was our 11th trip to the OC Fair and we keep going just to take these pictures and use the photo booth. Upon arrival at our usual spot, we were bummed out to see that they switched the booths out into digital booths (bring back film please!). The lady, who takes our photo every year (and I'm facebook friends with now), let us know they're slowly switching over to digital. They still had some film booths at the fair, but not at our usual spot, so we took our family photo here, and headed to the other ares for the film photo booth. Here are some things I noticed about this newest family photo versus the previous years…
Ben and I are both wearing denim like last year.
Brave has had her hair up 3 years in a row.
They are standing in descending order this year.
This year there are no outfit repeats from the previous year (though you can't see, but Ben is wearing the same camo shorts like in the previous 4 years).
I'm still always standing to the left of Ben.
The baby, Glow, is always closest to me.
Ben's hair is really long.
Anything stand out to you regarding this year's photo? Read last year's comparison's here.
Save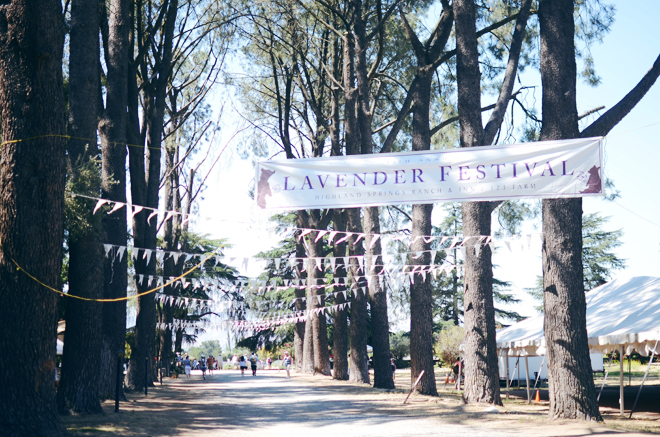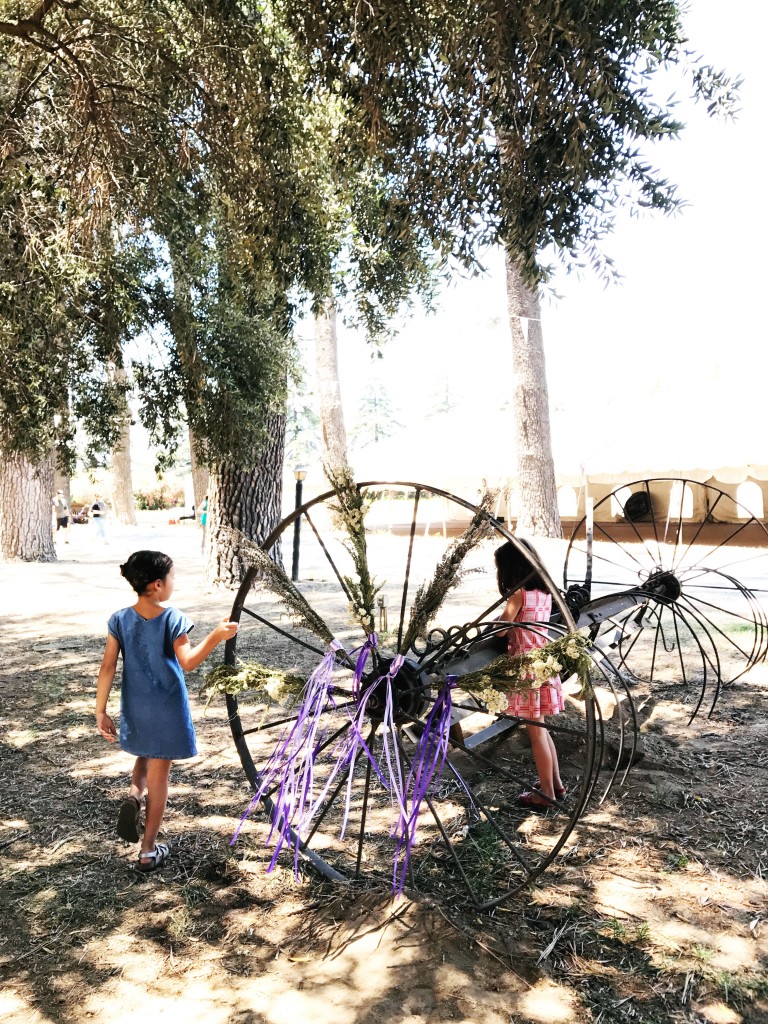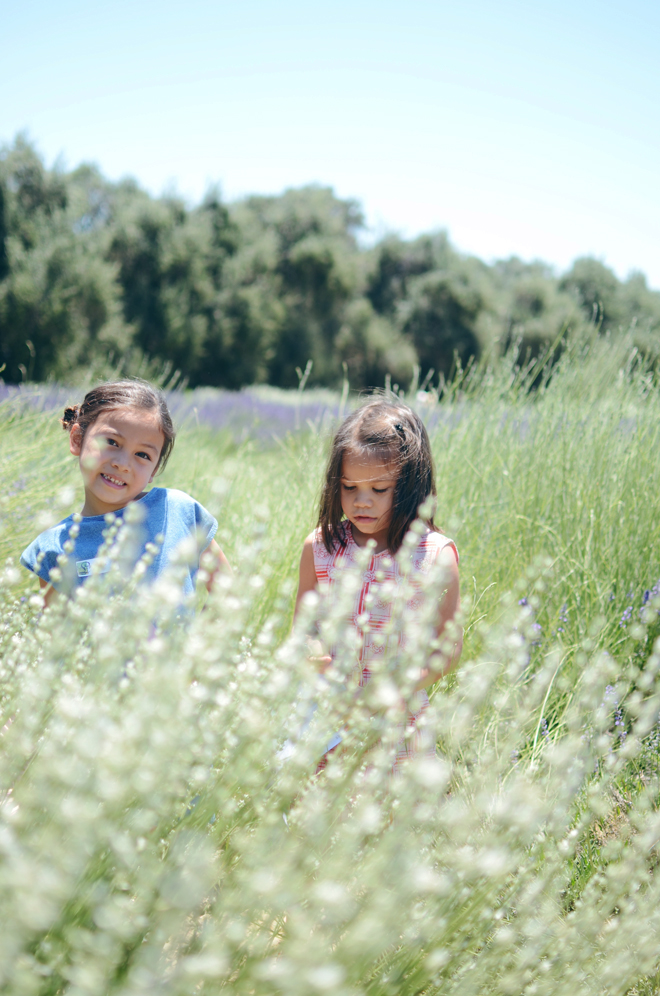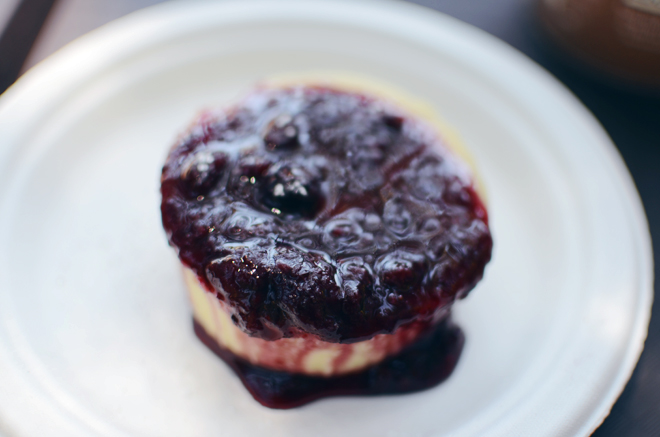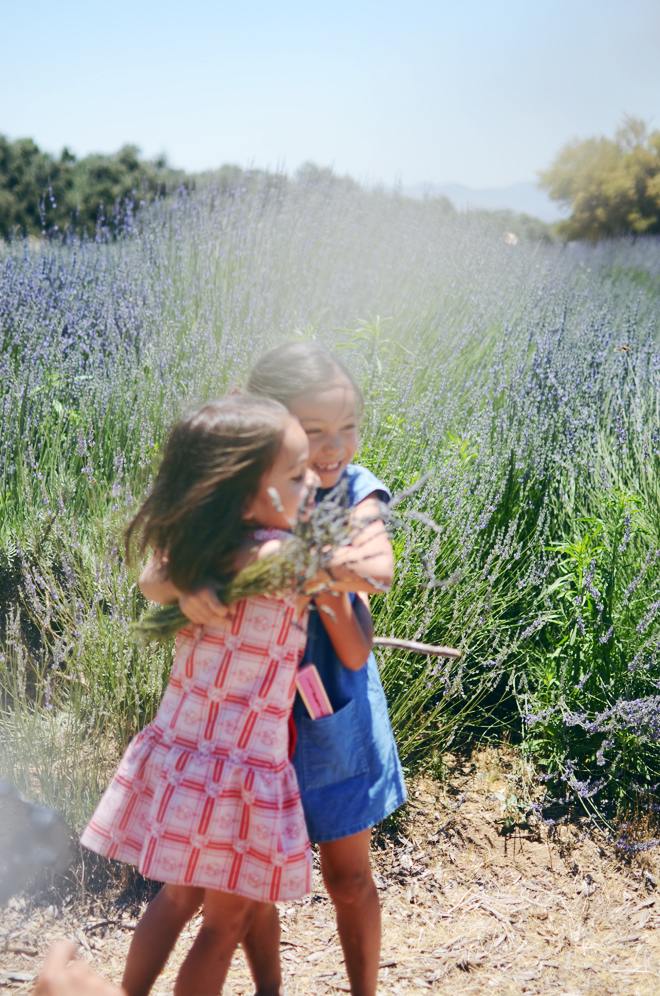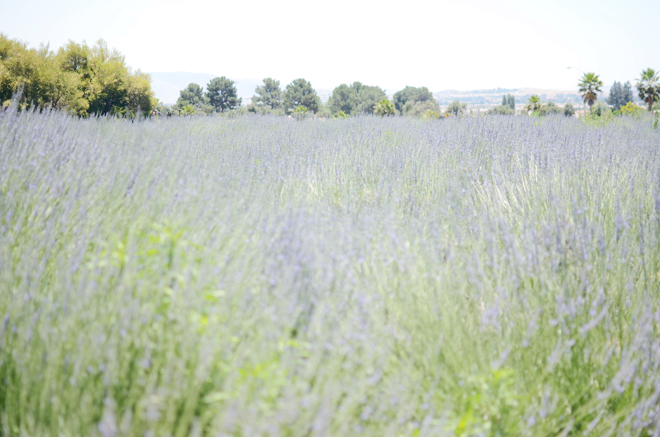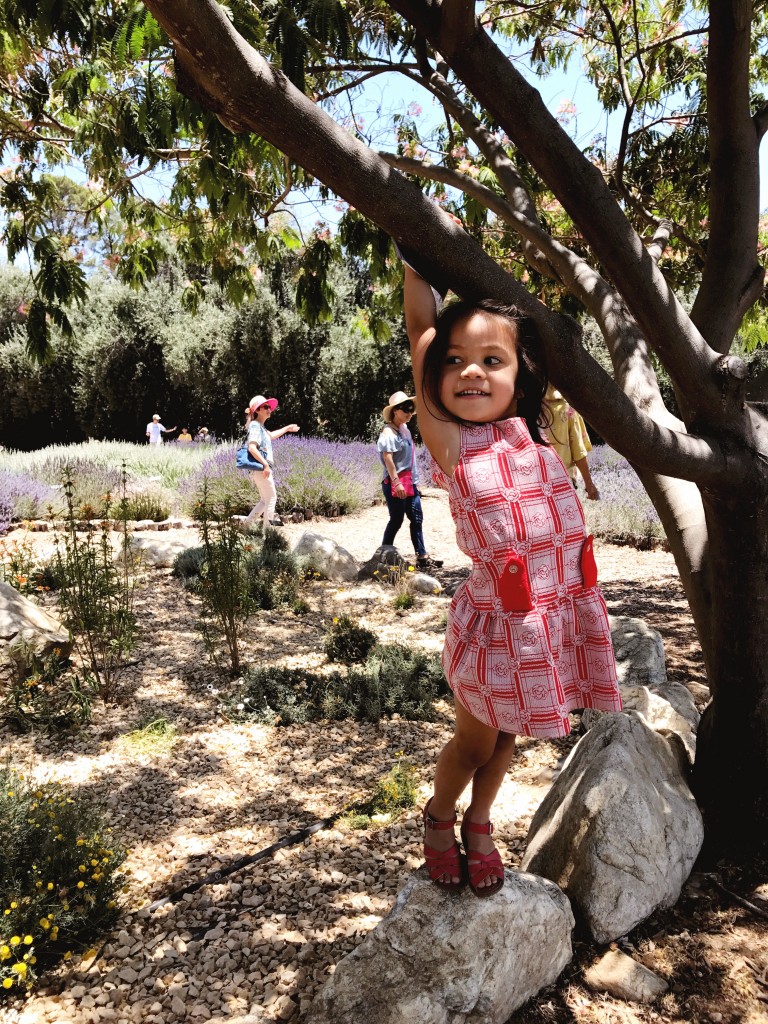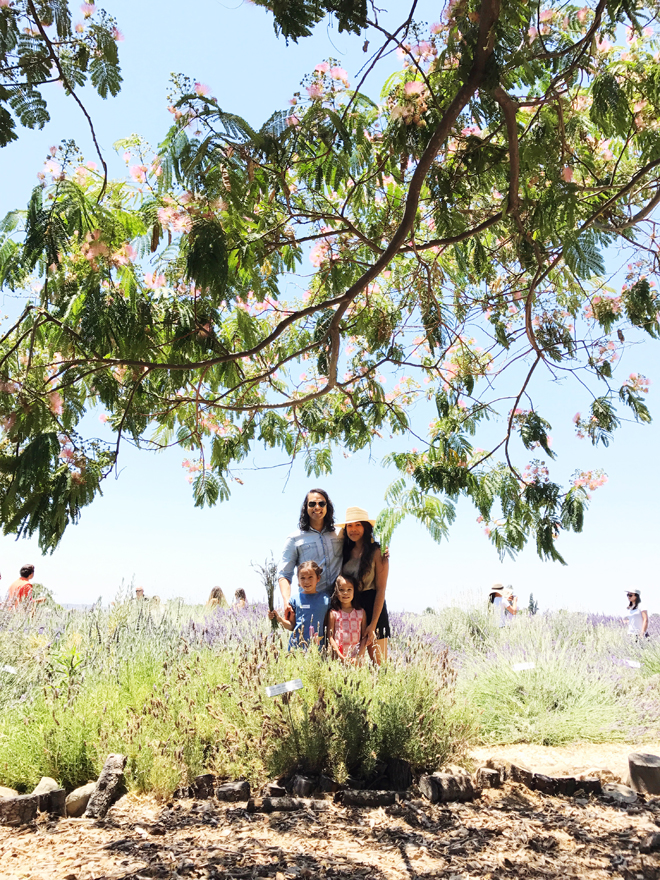 Several weeks ago, Ben and I took Soul and Glow to the Lavender Festival in Highland Springs. True and Brave were already in Texas, so this was part of our two-kid weekend adventure. We had never been before, so we didn't have any expectations, all I knew was I wanted lavender ice cream and cheesecake (we peeped their menu online prior to going).
We got there first thing on a Sunday morning, and quickly made our way to sign up for the wagon tour (they sell out fast). Even at 10:15am, the next available time for the 4 of us was at 1pm, so that's what we signed up for. They have plenty of craft booths (each one has a different cost, so bring cash if you plan to do any of these, though I think it would have been better if they included that since we do pay to get in), food vendors, and a really nice lavender marketplace. We opted not to do crafts, we do plenty at home, but we made sure to warch the little puppet show. Soul and Glow really liked the show, and I liked that we sat for 30 minutes under a big, shady tree. It was super hot that day.
Ben attended one of the seminars on culinary lavender (they have various classes all weekend long), while we ate lavender ice cream, cheesecake, and shopped at the marketplace. I bought lavender sugar and honey, and I can't wait to try them out in recipes. We already made lavender ice cream and it came out amazing. I'd love to make lavender cheesecake (theirs wasn't so good), lavender lemonade, lavender martini, and more variations of lavender ice cream.
Of course, a trip to the lavender festival wouldn't be complete without a stroll through the lavender fields. The whole placed smelled wonderful, but the scent was especially potent in the fields. After wandering through the fields, it was time for our wagon tour. It was about 20 minutes long and gave some good history on the farm, but it probably wasn't worth the pennies. It did take us to the thousand year old oak tree, but if you have the stamina to walk in the heat, your feet could take you there for free. I thought it was going to take you through the fields, but it just drove by the side of the fields we walked through earlier in the day, around the 1,000 year old tree, then back to the beginning. So if you go, read up on the history online and skip the wagon ride.
Overall, it was a wonderful experience and I'd love to take the whole family next year, or maybe check out their olive festival this fall. Lavender is so pretty and I can't wait for Ben to put his new lavender knowledge to good use and plant us more lavender plants in our garden.