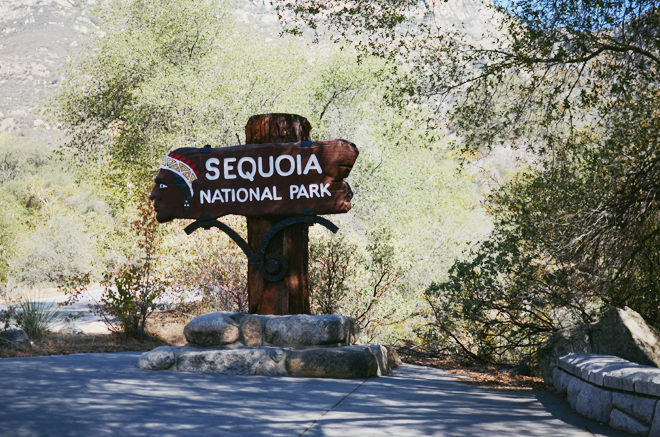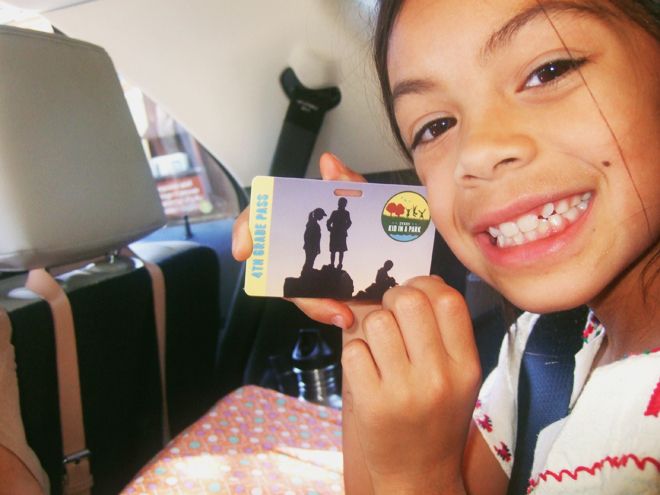 We went on an adventure to Sequoia National Park, and leading up to our trip, we have been going over how to read maps in our homeschool lessons. Thus, True and Brave were (sort of) in charge of the drive. They each took charge of different parts of our adventure, and took turns highlighting the route we were following. The kids had binoculars, field notebooks, highlighters, maps, and I even handed each of the oldest three their own camera. The result is about 4,000 worth of images and a whole weekend full of fun. True and Brave are here to share their adventures and explorations with you. Here's True's account:
Hello again! It's True and I get to share all about our adventures in Sequoia National Park. When we entered the park, we saw lots of trees and plants. Just like my sister, Brave, I had a field notebook, pen, map of Sequoia, highlighter, and binoculars, so that we would be ready for lots of exploring. My mommy even gave me her big camera to take pictures with! 
At the entrance, I got my "Kid in a Park" pass that is for every fourth grader. That means I can take my family to any national park or waters for free! We were driving up the mountain, and our first stop was at Tunnel Rock. While there, I used my binoculars to see Kaweah River. We also saw some people standing up on top of Tunnel Rock. We didn't go to the top, but we got to explore inside the tunnel a little bit.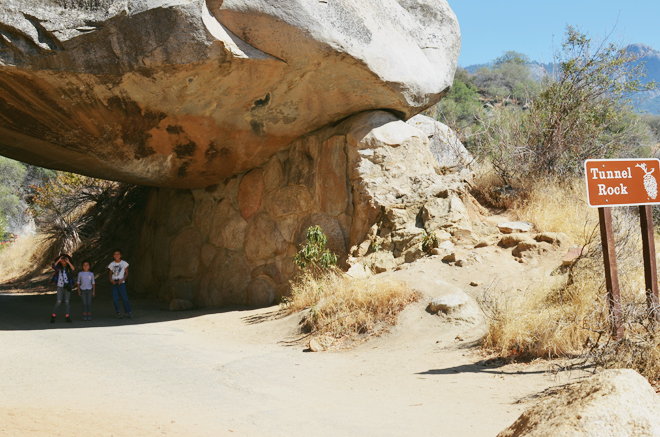 Then, we got back in the car and headed up towards Hospital Rock. I saw some Native American pictographs on the big rock. We went up on the rock stairs to get a closer look at the drawings. After, we went down to read about the area. It was talking about the holes on the ground and how they used to be the kitchen for the Native Americans. When we started to leave, I saw a taller rock with a hole. It looked like another cooking place! Soul was pretending to cook there.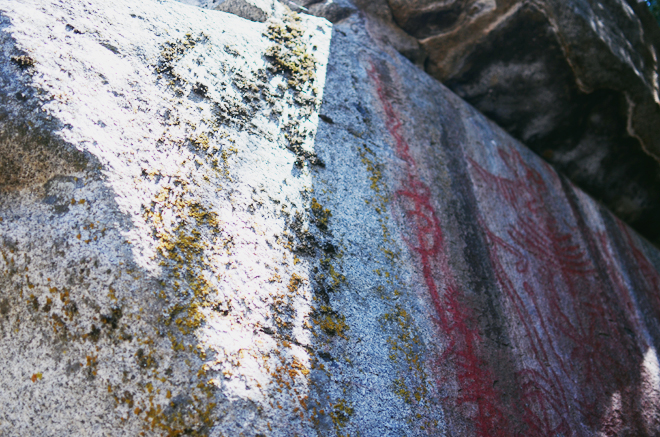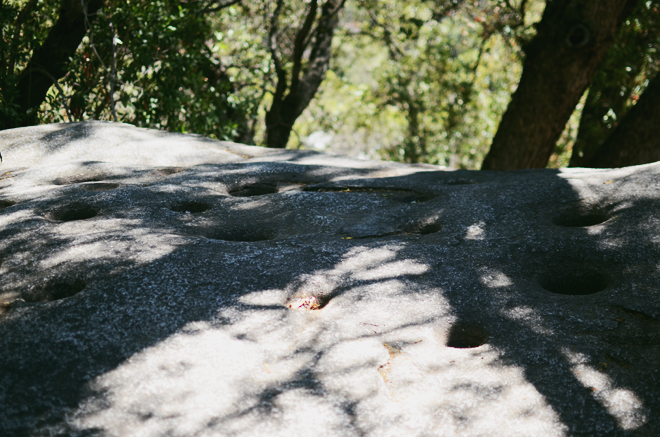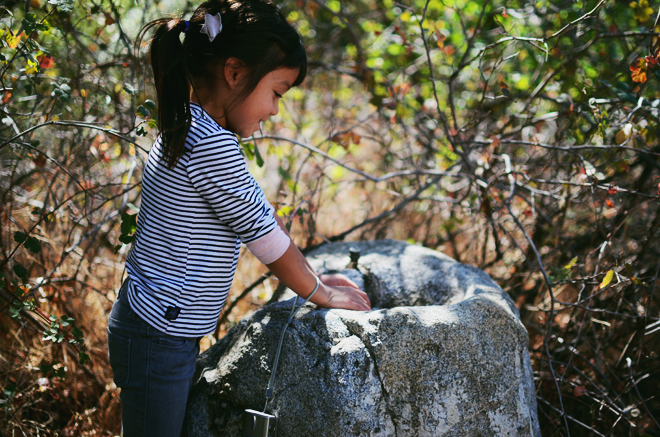 We continued up the mountain toward Amphitheater Point. The area looked like a theater! From there, we could see Moro Rock. We used our binoculars to look all around us and get an even closer view of Moro Rock. We saw a pretty butterfly on the ground, then we got back in the Explorer and ate some cheese puffs. Explorer detectives get pretty hungry on an adventure.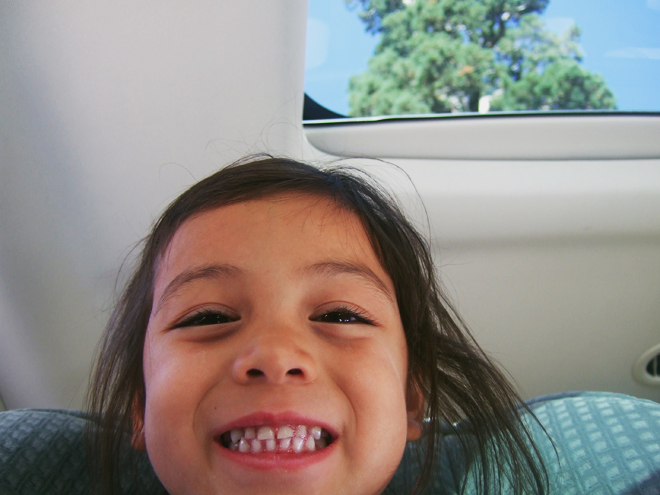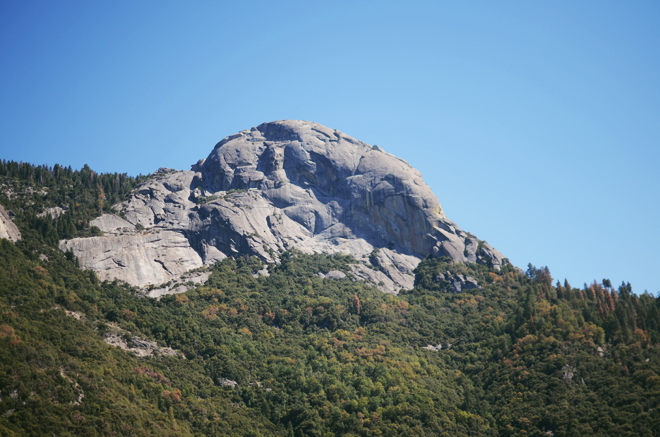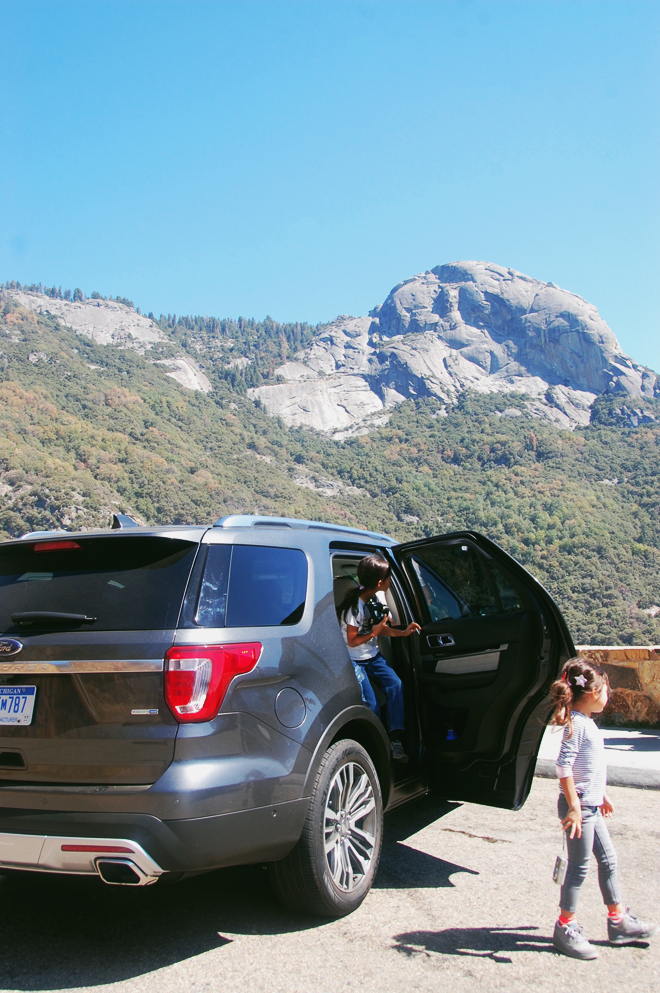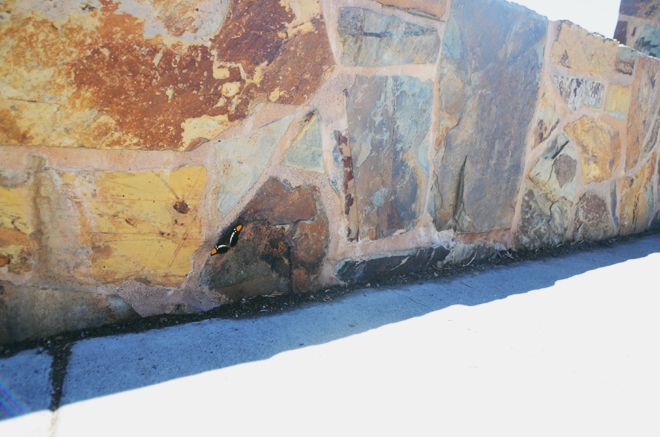 I was following the map as we drove higher and higher into the Mid-Sierra Zone. That is where the Sequoia trees are! It started to get colder and colder because we were getting higher in elevation. We drove through Deer Ridge all the way to the Giant Forest. We loved looking out the window to see all the giant trees!
The Explorer was good for exploring because it had a lot of space for our stuff and it had cool, big spaces on the side and in the back! It even has an opening above to see all the tall trees towering over us. We could really see how tall the trees are!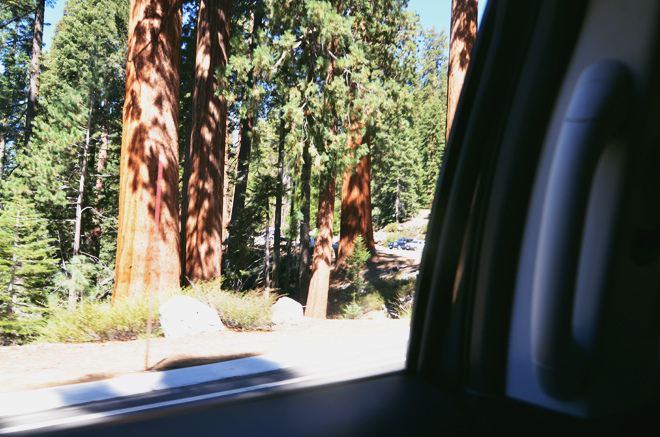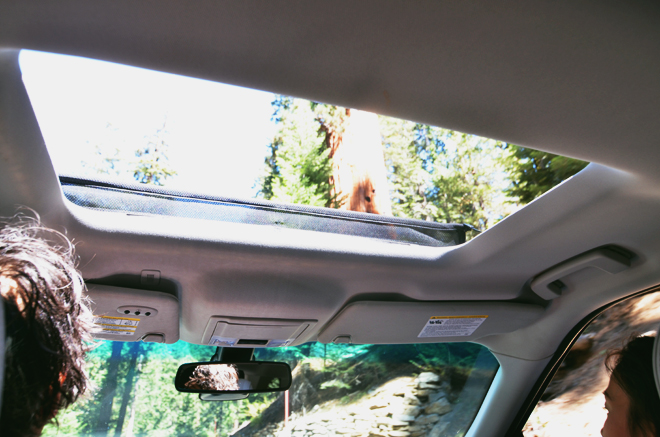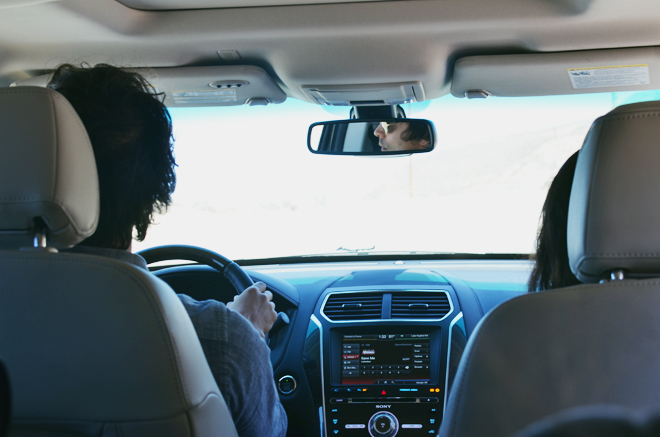 We parked, went by the museum, then walked the Giant Forest Trail. We saw plenty of giant Sequoia trees, and a lot of them had fire scars. Then, we saw a fallen Sequoia tree with its roots sticking out. I went inside it even though it looked scary, then I sat down in it, and ended up thinking it was fun!
On the trail, there was a big rock with a medium-size rock on top of it and it looked like a snowman. We walked over some cool bridges and my sisters were collecting stuff to take pictures of. We couldn't take it with us, so we wanted to take pictures of the stuff to remember it. As we walked, I kept asking mommy, "Is this the biggest tree in the world?" She kept saying, "We aren't there yet."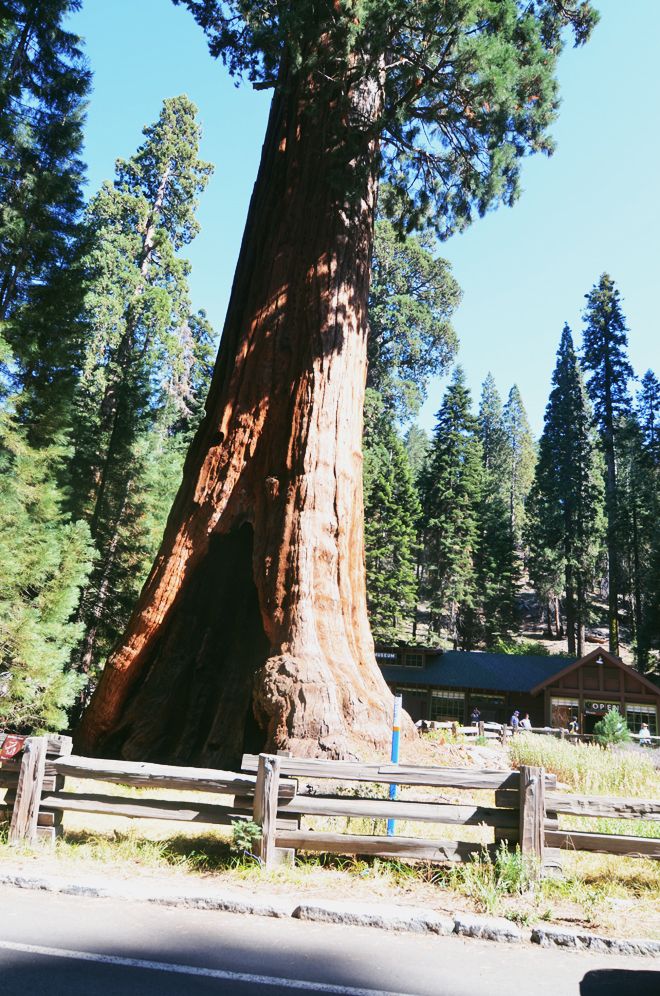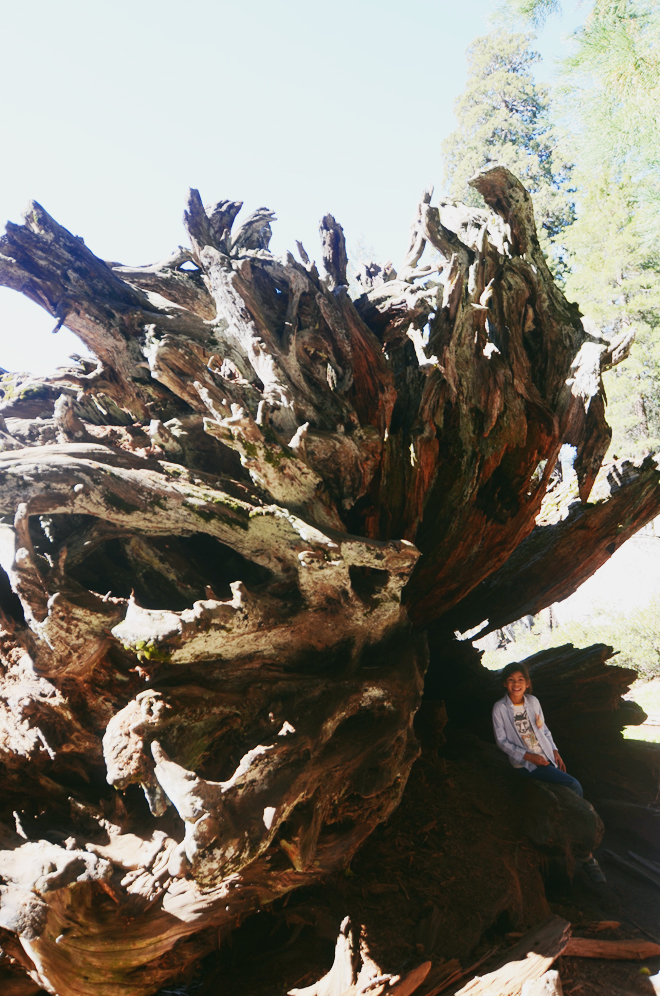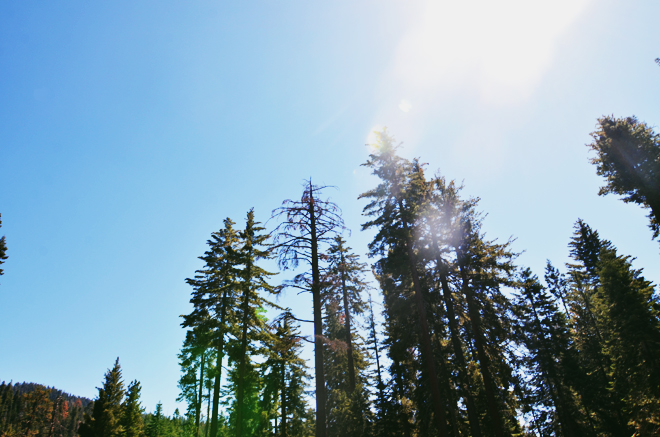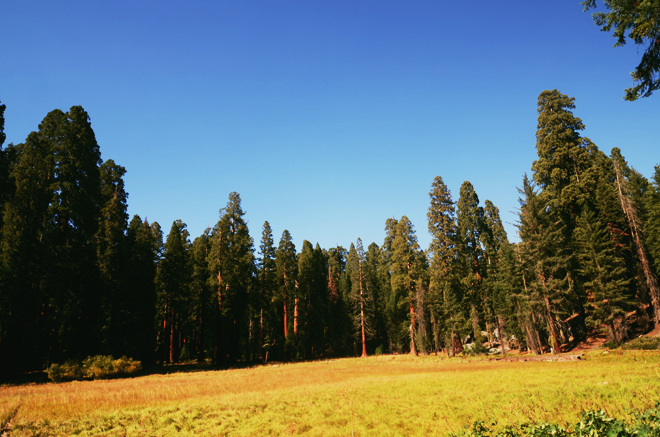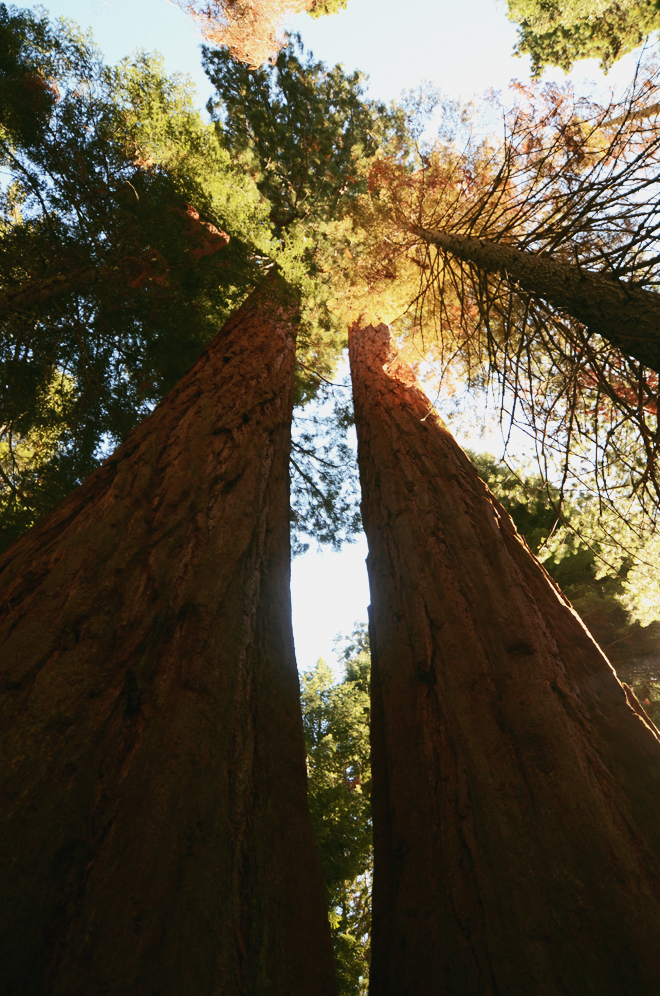 After the Giant Trees Trail, we ended up back where we started and headed off to the Alta Loma Trail to see General Sherman. On that trail, we were using our binoculars to spot birds (we saw a Blue Jay and Woodpecker) and we made a lot of stops to check out sticks and rocks. I walked ahead of everyone and made some arrows out of sticks to point the rest of the family in the right direction. Brave and Glow didn't know I was the one who made the arrows until later. We walked, and walked, and walked.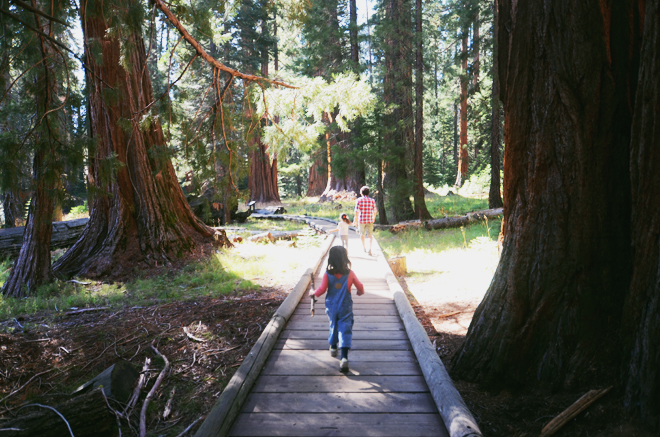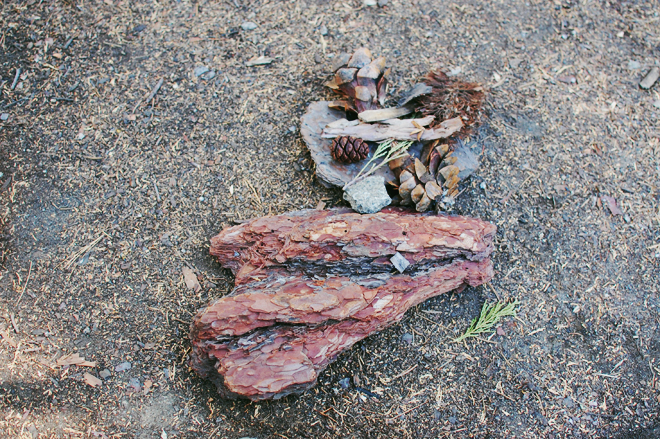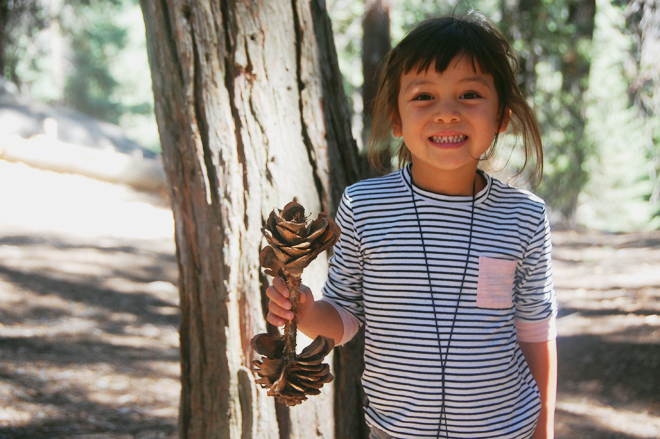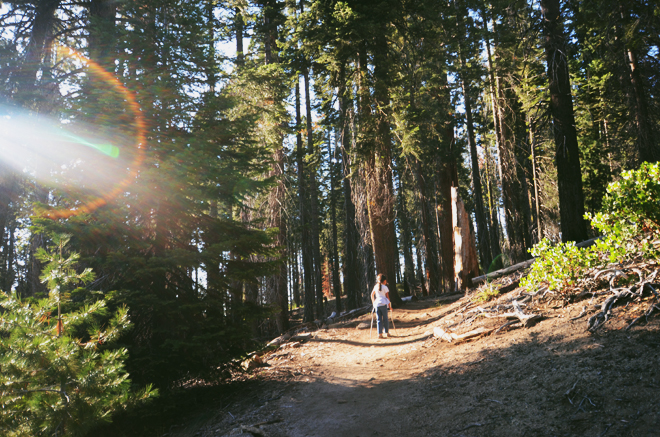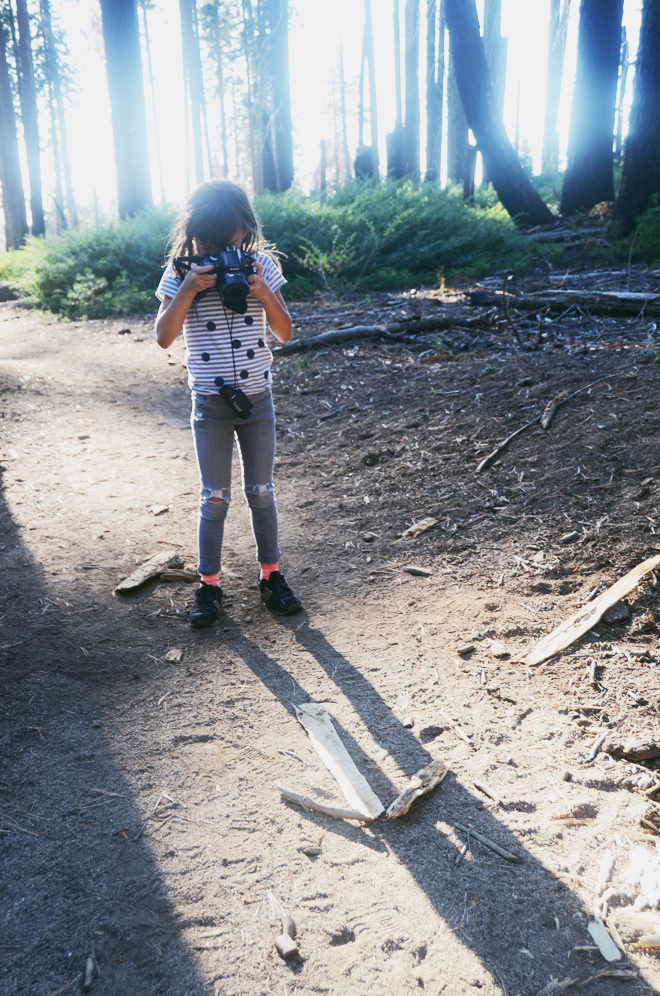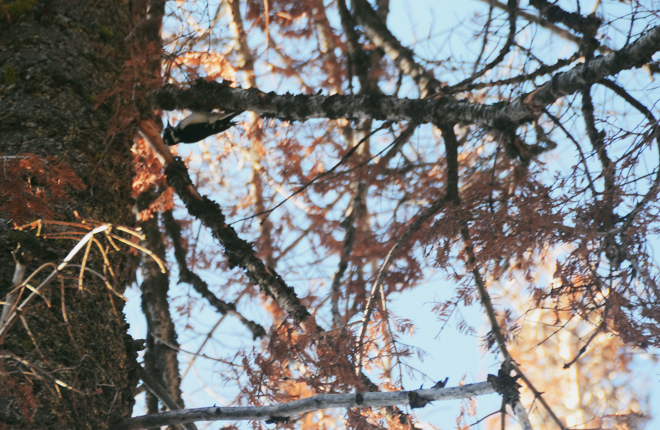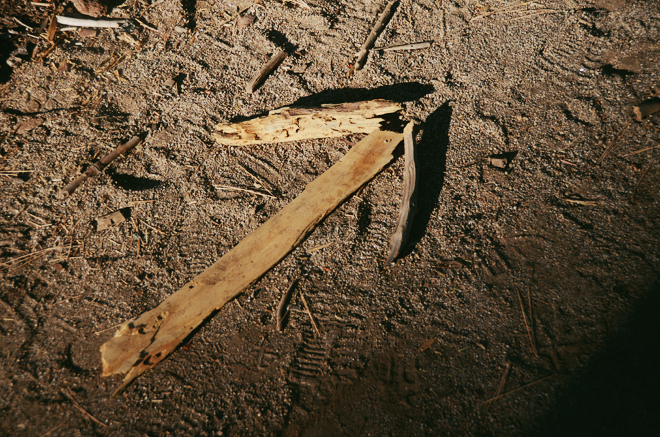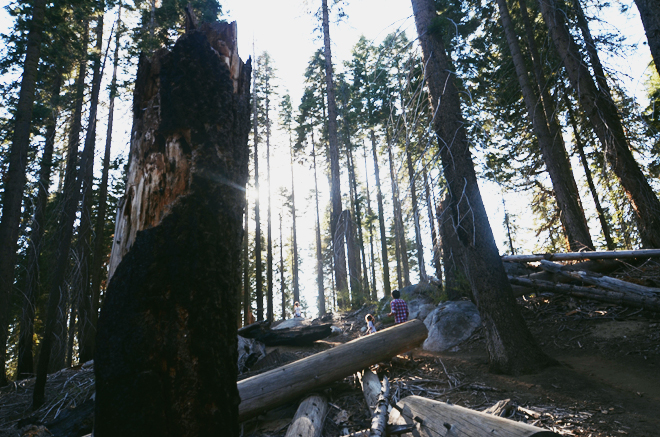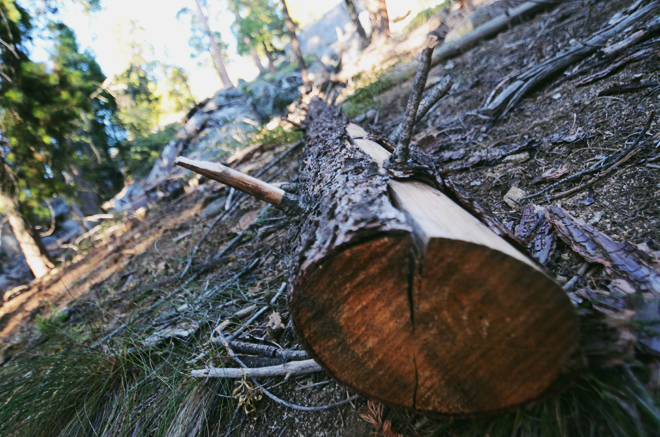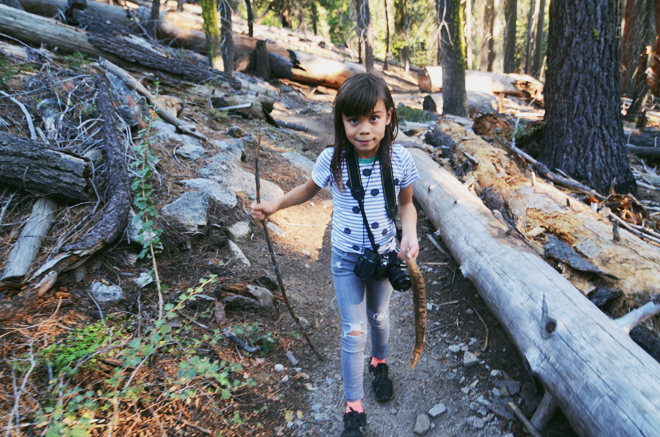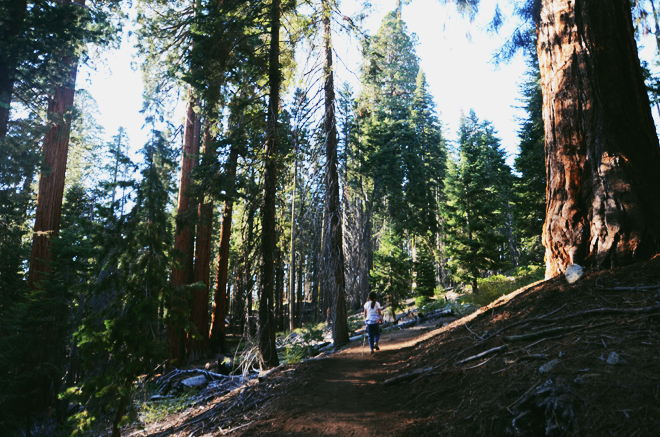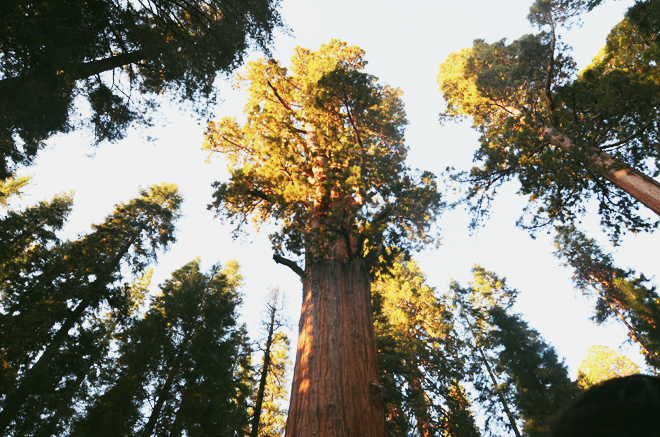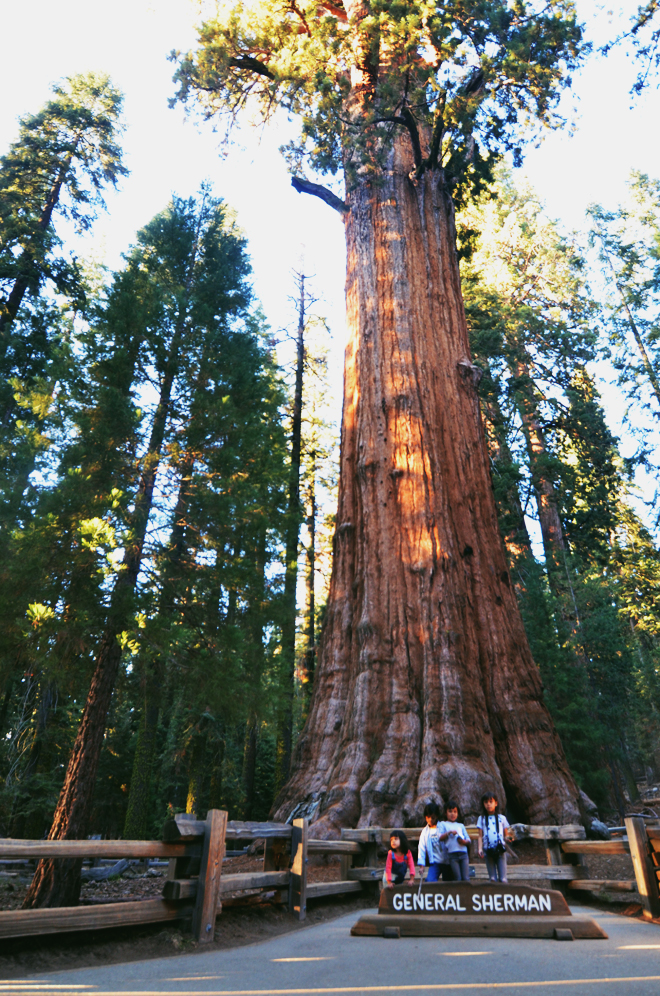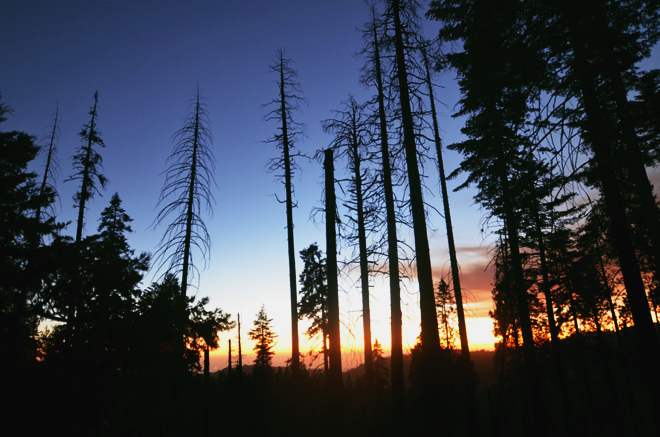 FINALLY, we got to General Sherman. It was a really, really big tree!!! I was amazed!!! After that, we eventually made our way back to our Explorer and headed off to Wuksachi Lodge to check in and eat dinner. We were all so tired from a full day of adventure!
The next day, we ate breakfast, finished filling out our Junior Ranger packets so we could become Junior Rangers, then headed off to Lodgepole to meet with a ranger. She swore us in as Junior Rangers and we got cool badges!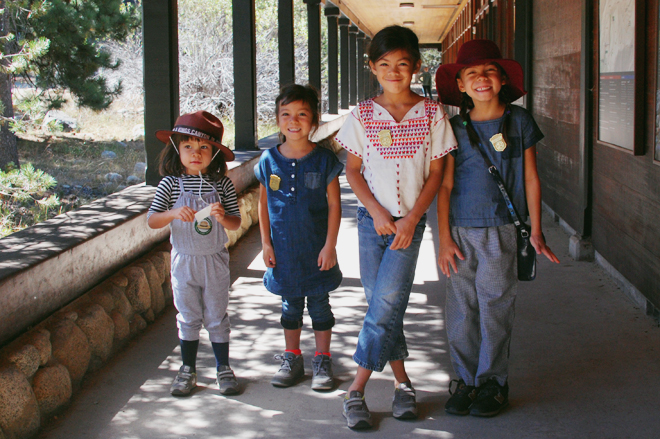 After Lodgepole, we drove on Generals Highway to Giant Forest through Marble Fork Canyon. There were lots more pretty views we could see around us. We made some stops along the side to use our binoculars and take pictures. I love looking out and seeing how big everything is!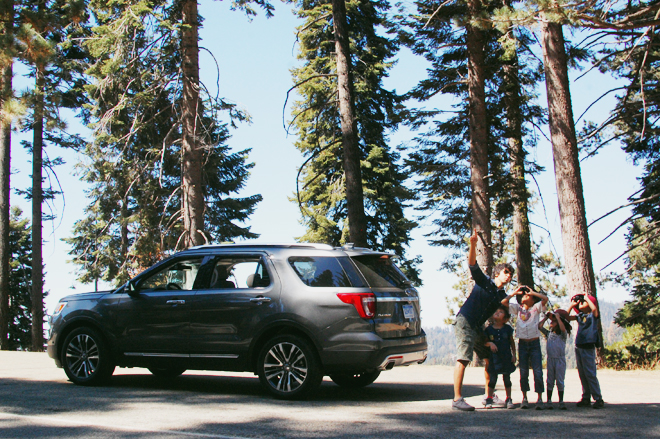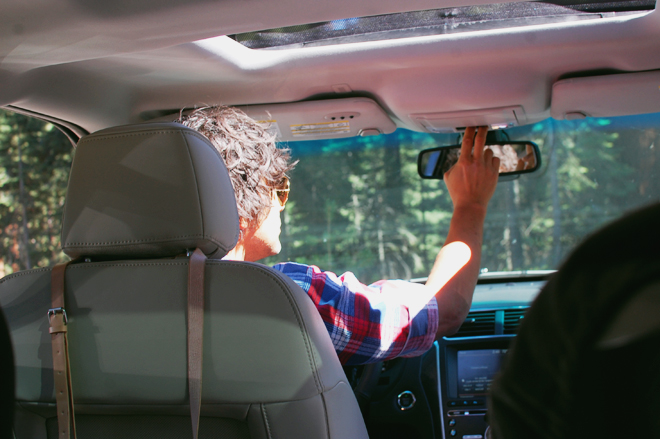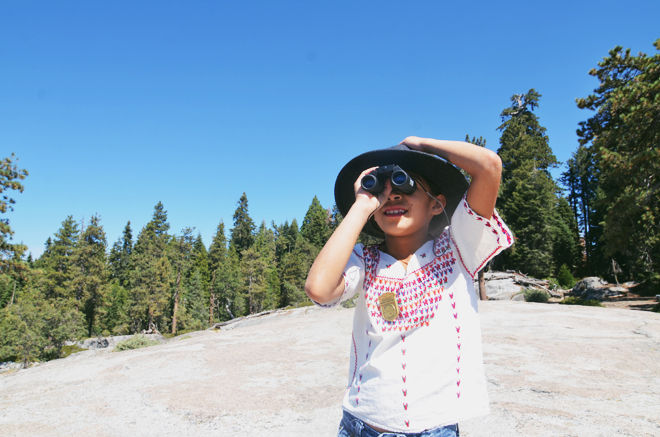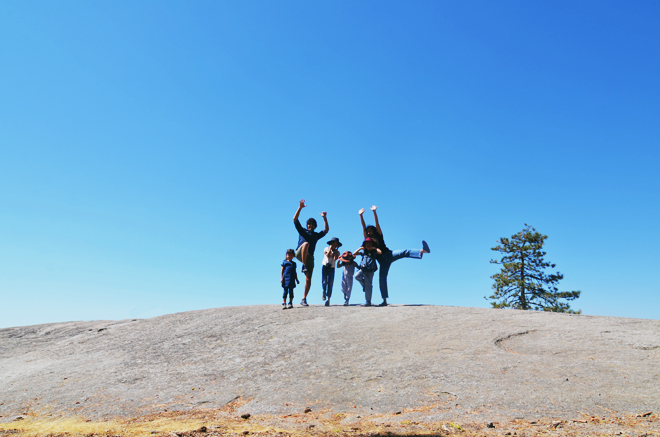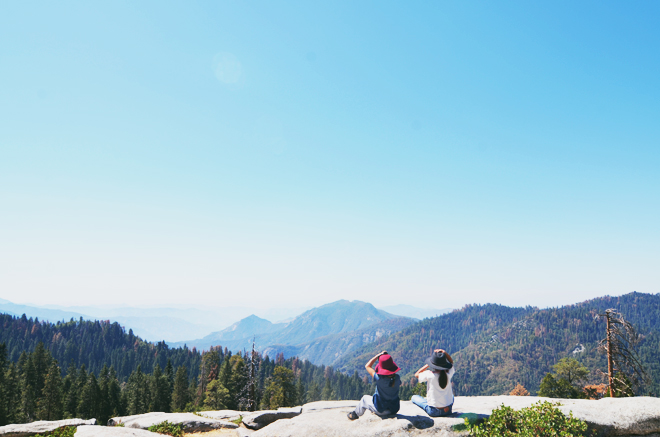 We wanted to keep exploring so we drove down to the Giant Forest Museum to hike to Beetle Rock. Beetle Rock is this giant rock that looks like a beetle. It's kind of scary because it sort of looks like a cliff. As we were standing near the edge, I used my binoculars to look out and I thought I saw a lake!
After Beetle Rock, I found a little gold rock and it was beautiful. We walked back to the Explorer and headed back down the mountain to adventure through Mineral King (read about my sister's report on that adventure here). It is so much fun to explore new places!
Sequoia Scenic Drive and Adventure: Generals Highway to Lodgepole (Allow a full day for drive time and hiking trails) 1. Park Entrance to Tunnel Rock – A quick stop to check out the river below and get some shots with Tunnel Rock. 2. Hospital Rock – A short drive further up, then park to see the Native American pictographs and kitchen. 3. Amphitheater Point – A gorgeous view of the mountains and Moro Rock. 4. Deer Ridge – A beautiful drive and you can see wide vistas. 5. Giant Forest Museum and trails – Stop to see the Sentinel tree, then hike the Giant Forest trail (about 1.5 miles). We continued from here onto the Alta Loma Trail, which was a 2.5 mile hike to get to General Sherman. You could also do the Beetle Rock hike from the Giant Forest Museum because it is a short distance from the parking lot. 6. Marble Fork Canyon – A short drive from Giant Forest Museum to Lodgepole. More amazing views of the mountains and trees.
This content was created in partnership with Ford to help make creativity a part of every drive. I hope you enjoyed Brave and True's reports on our adventure! They were quite excited to share it on the blog.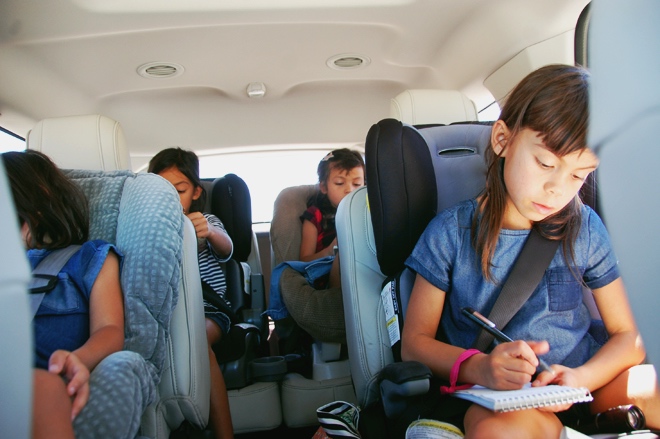 We went on an adventure to Sequoia National Park and leading up to our trip, we have been going over how to read maps in our homeschool lessons. Thus, True and Brave were (sort of) in charge of the drive. They each took charge of different parts of our adventure, and took turns highlighting the route we were following. The kids had binoculars, field notebooks, highlighters, maps, and I even handed each of the oldest three their own camera. The result is about 4,000 worth of images and a whole weekend full of fun. True and Brave are here to share their adventures and explorations with you. Here's Brave's account. We set off on an adventure, and True and Soul were in charge of one part of the trip (they were sitting in the third row), and Glow and I were in charge of another (we were sitting in the middle row). We would switch rows, so we could take turns getting different views. My mommy taught us how to read a map and all about how to see what highway we were on, so I was following our journey on a map my mommy gave me. I was highlighting all along the route we took. I felt like a detective explorer! We each had a field notebook, pen, map, highlighter, binoculars for the adventure. We even each got a camera to take our own pictures!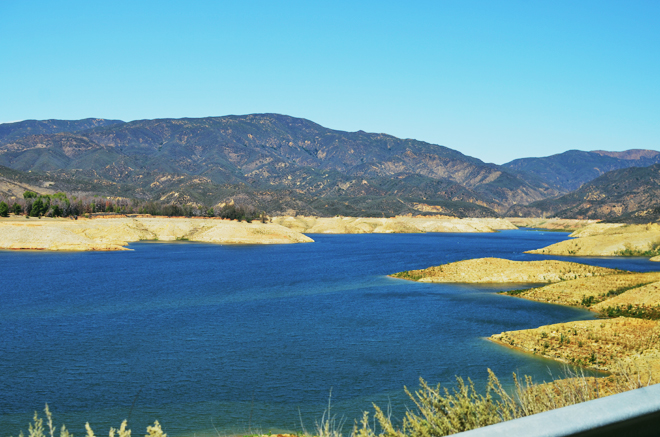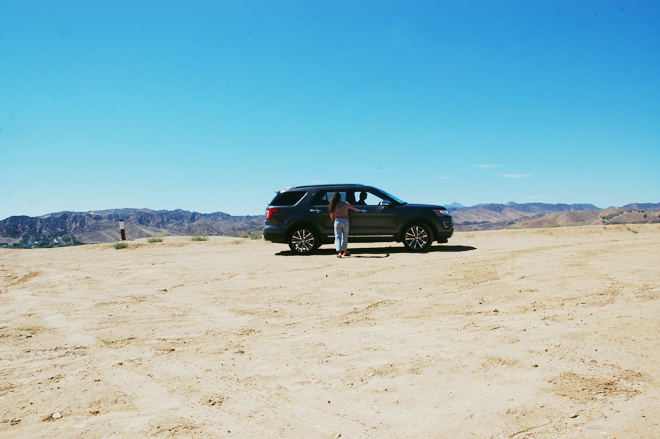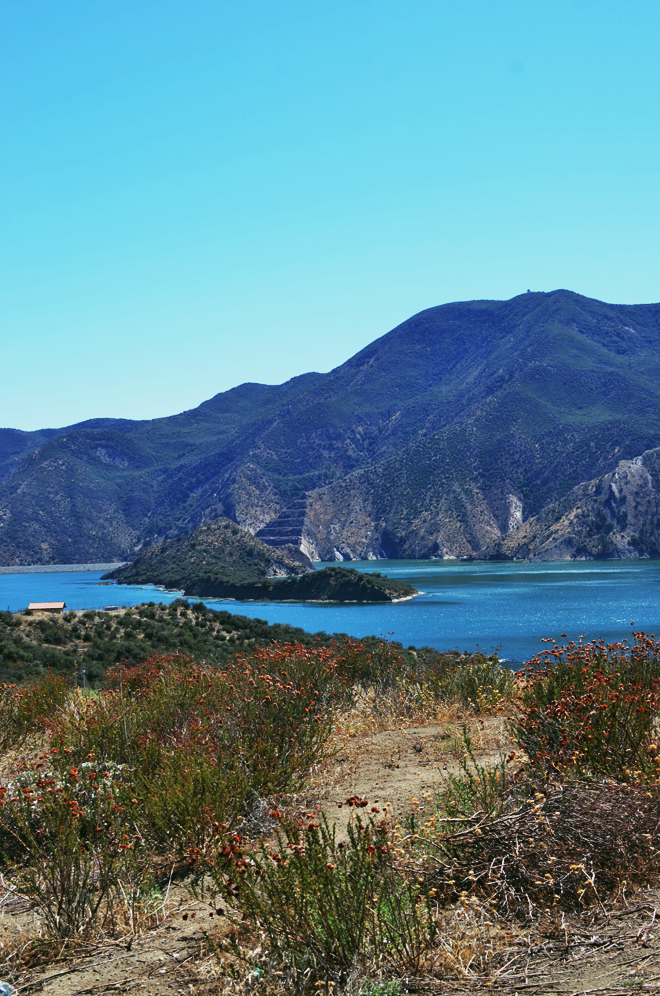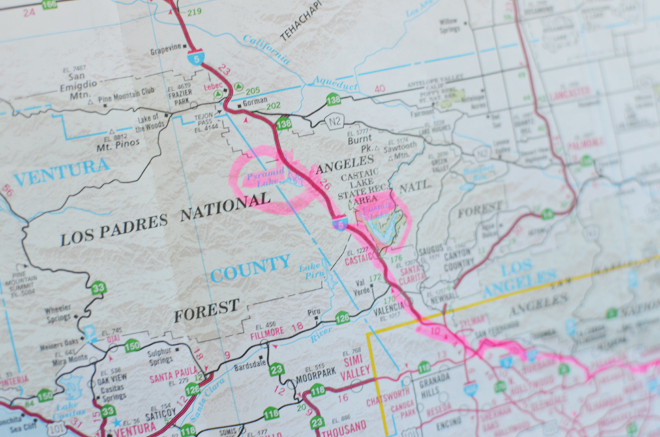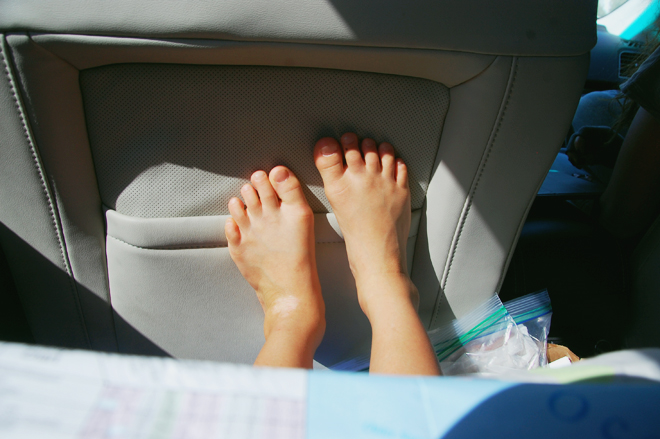 We were on Interstate 5 and we saw Magic Mountain. It was pretty, but I do not like the rides. Then, we exited to see Castaic Lake; we even got to see Lake Hughes! I highlighted those places on my map. After we checked those places out, we went back on the interstate up to Lake Pyramid. I think that Lake Pyramid is called Lake Pyramid because the mountain by the lake is shaped like a pyramid. After Lake Pyramid, we got back on the freeway again and I kept following the map to see where we would go next. I felt like a detective (I like detective things), trying to figure out where we were going to next. We ended up going somewhere called Murray Family Farms … dun, dun, dun! We got pears and apples, and there were even pomegranates too, but we didn't get any of those.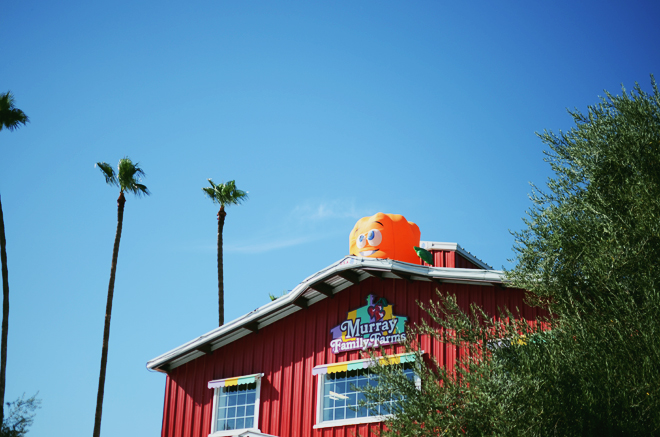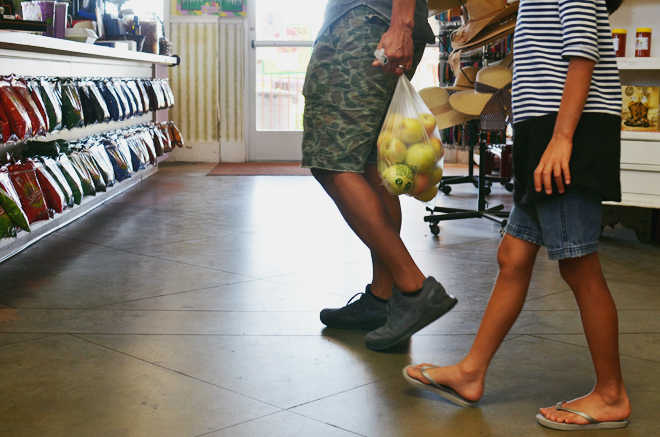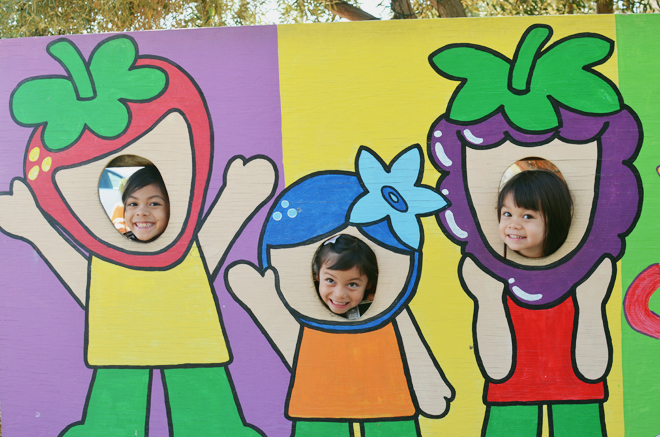 There was this picture thing where you put your head through, and it said, "Eat your colors!" My sisters and I liked taking pictures there. After the farm, we got back in the car to head off to the next adventure. The next stop was at Moo Creamery for some ice cream. There was a mariachi band playing while we waited for our ice cream. We got a caramel milkshake (it had nuts), jalapeño raspberry cream cheese ice cream, corn chili y limon ice cream, and peanut butter brittle ice cream for my mommy. We like trying different flavors, but the corn chili y limon was too spicy for everyone. It made our throats hurt. After we enjoyed our ice cream, I was back on map duty to see where we were headed, and we ended up going toward Sequoia National Park. My sister True, will tell you more about some of the adventures we had at the park.
They said I was in charge of the ride to Sequoia, and then I was back in charge on our way back down the mountain. After we left the national park, we took a left onto a road called Mineral King. That road was super narrow and dangerous, but we were all kind of excited about exploring a new area. The road was so narrow that there wasn't much space to fit two cars. My papi did a good job of navigating us through the scary roads. Our first stop off the Mineral King drive was Kaweah River Bridge. We got out of the car and I went to stand on the bridge to get a picture of the river, but I was a little nervous. It seemed so high up! The Kaweah River was so pretty and the bridge too!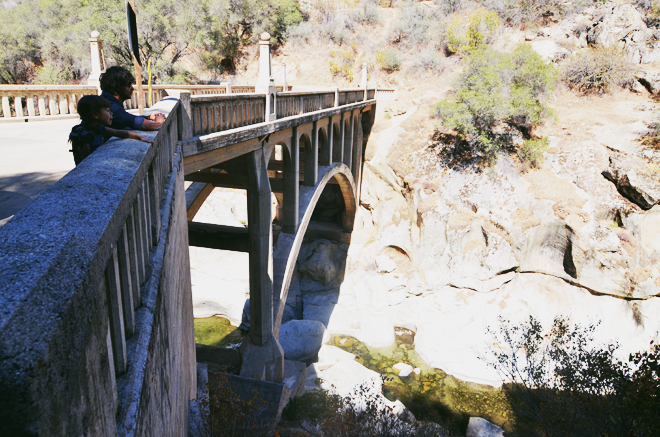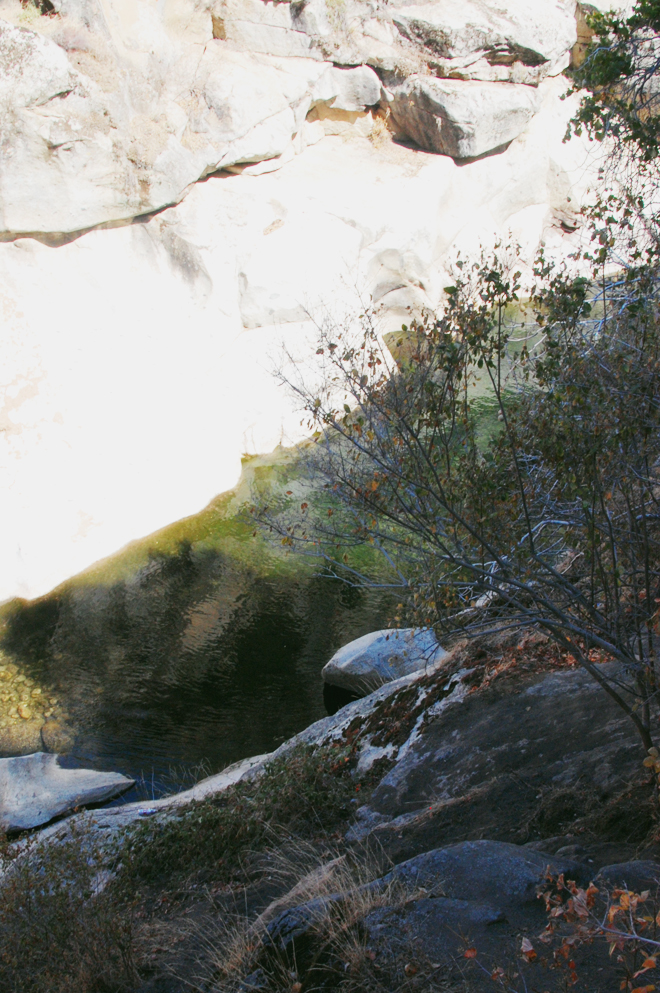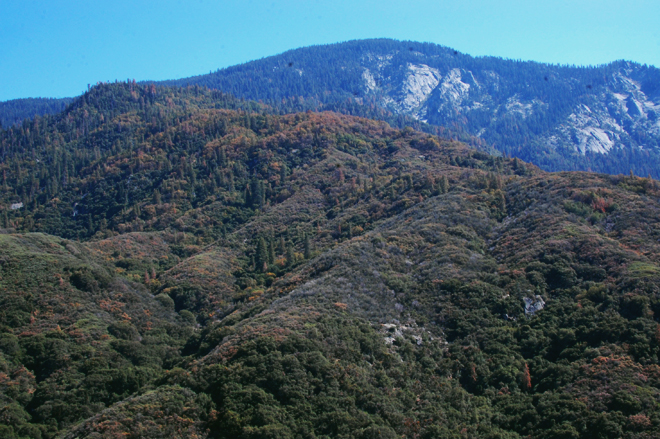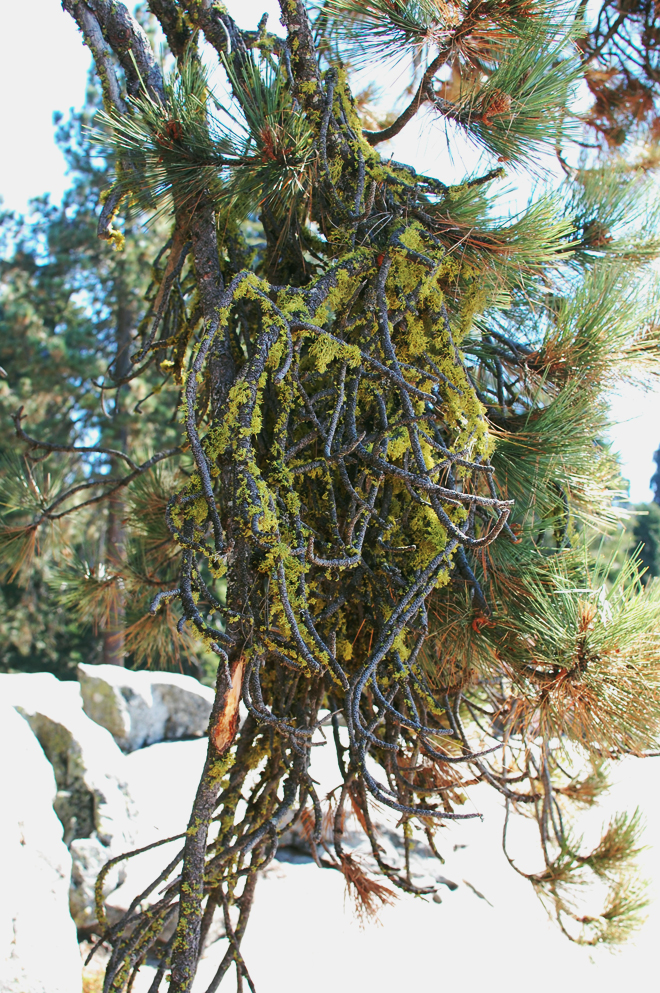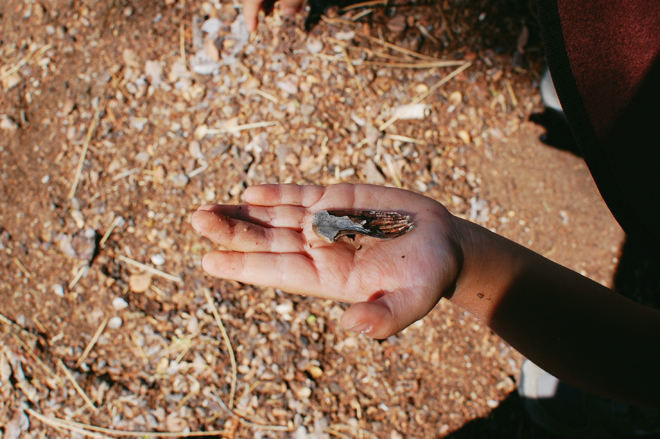 We continued on with our drive to see what else we could explore at Mineral King and we ended up at Lookout Point. We got a really nice view of the canyon from here, so we parked there to enjoy it. We were all so hungry, so we ate lunch there. After lunch, we looked through our binoculars to see what we could see from there. I could see more trees, birds, the canyon, and more scary road up ahead. There was a map there and my papi showed me where we were at and how far we had gone. We were really far from home! While at Lookout Point, we noticed the pine needles were starting to yellow. We had learned earlier that day that if they start to yellow that means there is damage to the ozone layer.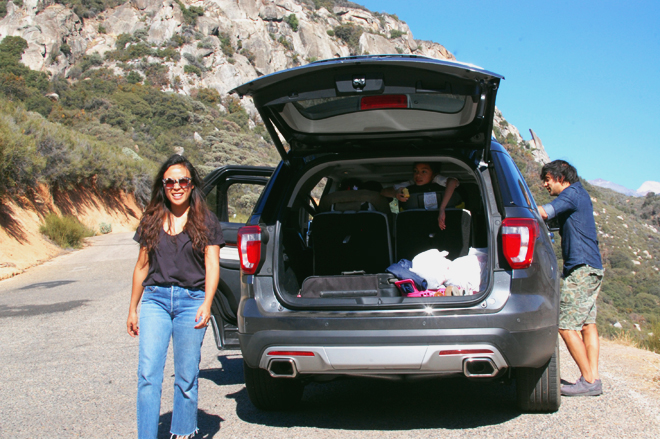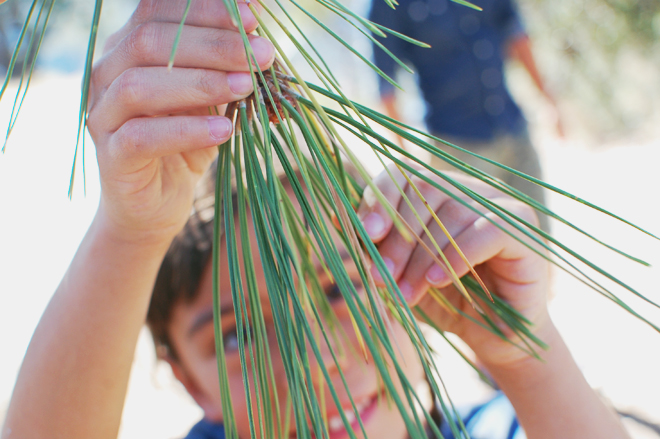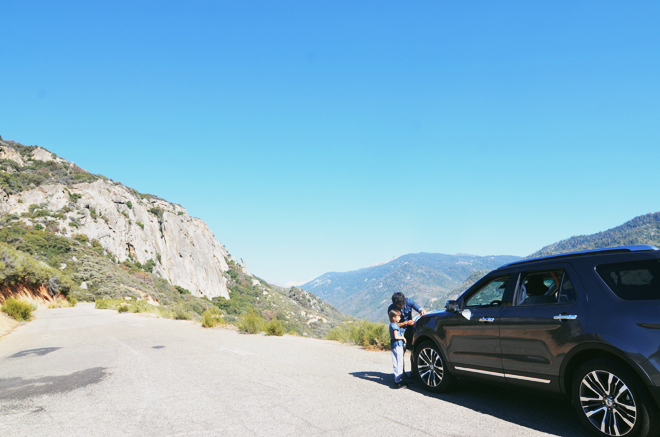 We turned around because we saw there was this part in the canyon that had a large smooth rock we can kind of hike on, so we wanted to go explore over there. We all got back in the car to drive back to that spot. The rock was so smooth and we had fun walking around there. There were even holes filled with water! I think that once upon a time ice and water flowed through this area and that is what made it smooth. It took a long time of course.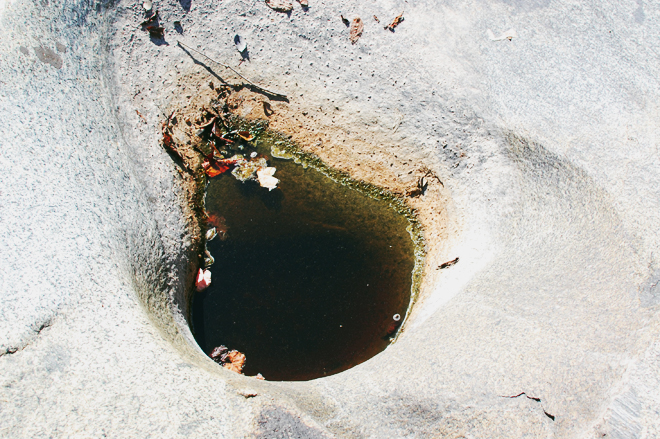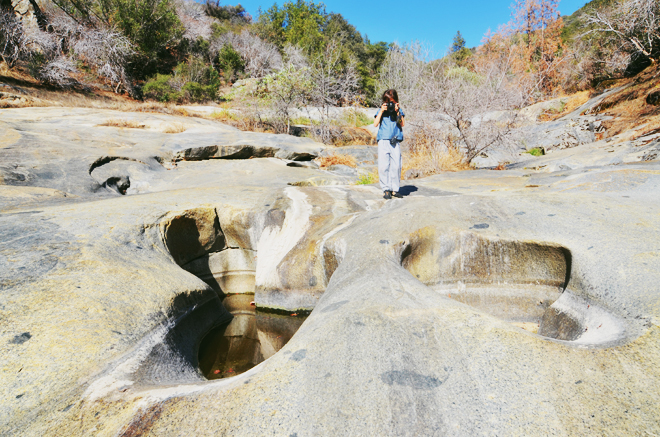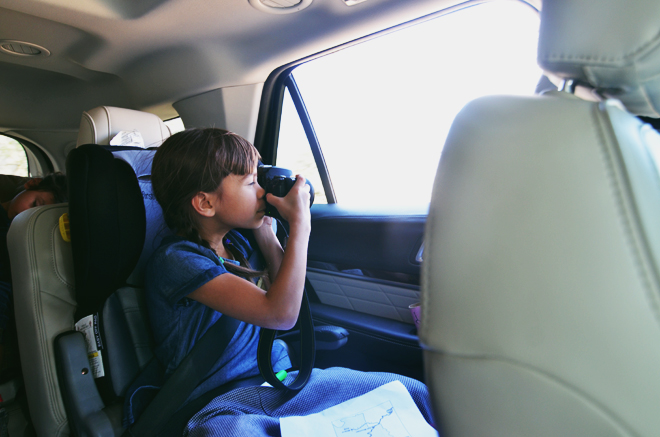 As we were headed out of Mineral King, my papi was driving and he saw a tarantula in the middle of the road. He pulled off to the side and told mommy to come check it out with him. I told mommy to take a picture for me. They ran out of the car to see it, mommy got a picture of it, and papi filmed it to show us. The spider was so huge! It was really cool, just like our trip! I'm ready to go exploring again!

This content was created in partnership with Ford to help make creativity a part of every drive. I'm so thankful for the continuous support you've given me, this space, and the brands I partner with!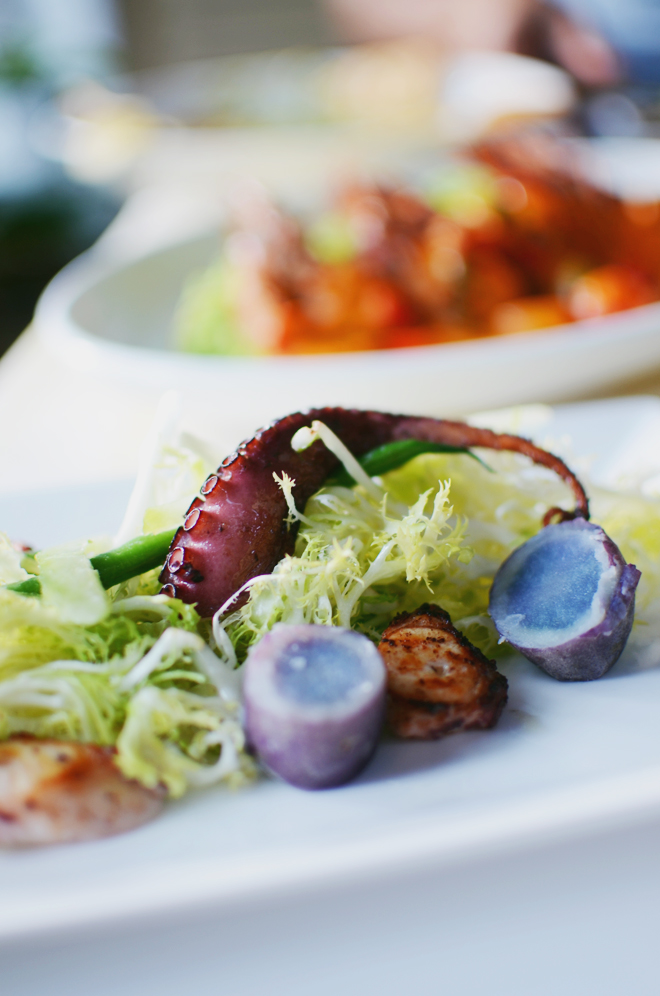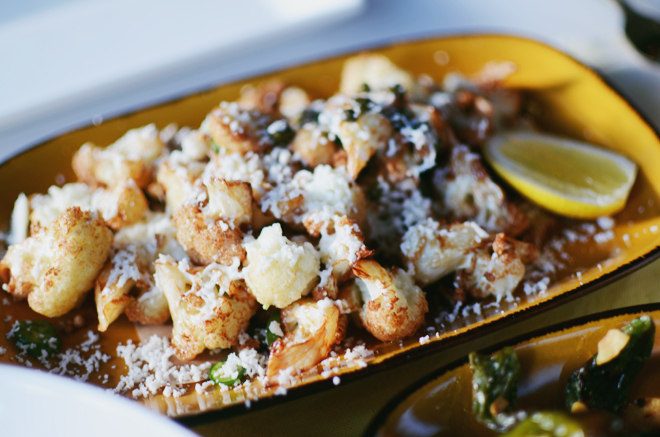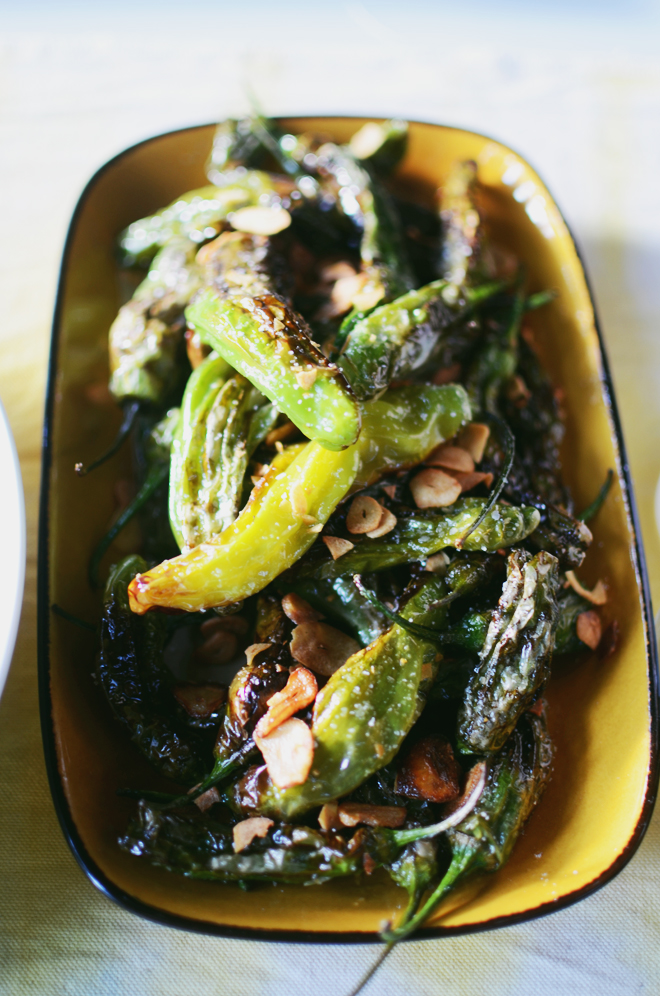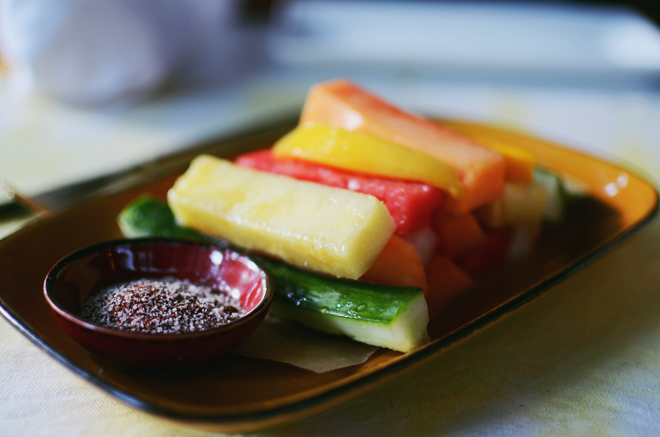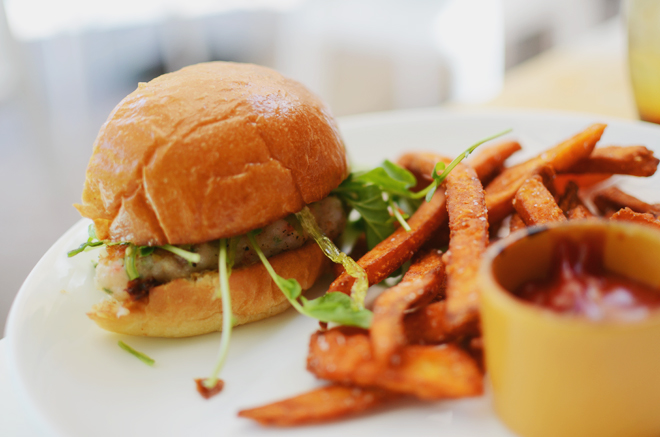 Every time we go to Palm Springs, we never know where to eat. Leading up to the trip, I'll spend hours looking through yelp, but never really come up with anything that sounds appealing to us. We call it our Palm Springs dilemma. We've learned that their food scene really doesn't suit us. They have a lot of cool diner type places, but we don't really like diner food. Cheeky's, Norma's, and King's Highway just doesn't do it for us. We have a short list of places we go to eat when we find ourselves in the desert. This past visit, we tried Bill's Pizza, and ordered their buffalo pizza; the sauce was delicious, but the chicken a little dry.
We did however like Chi Chi at the Avalon. Their flash fried cauliflower and fried padron peppers on their menu is what wooed us to to go try them out. We also ordered their ceviche, charred octopus, and langostinos veracruzana. It was all delicious, but our favorites were the padron peppers and cauliflower. Next time, we might skip ordering from the main dish and just get more appetizer plates. The langostinas were our least favorite dish. Chi Chi did convince us enough at dinner to come back the next day for lunch, and this time we ordered a shrimp burger. That was super yummy and I will try to make our own version at home.
So if you find yourself in Palm Springs and aren't really diner food people either, I recommend El Jefe at the Saguaro (for their ceviche), Chi Chi at the Avalon, or Native Food Cafe (Ben doesn't like them as much as I do). Of course, always stop by Great Shakes to pick up some dessert!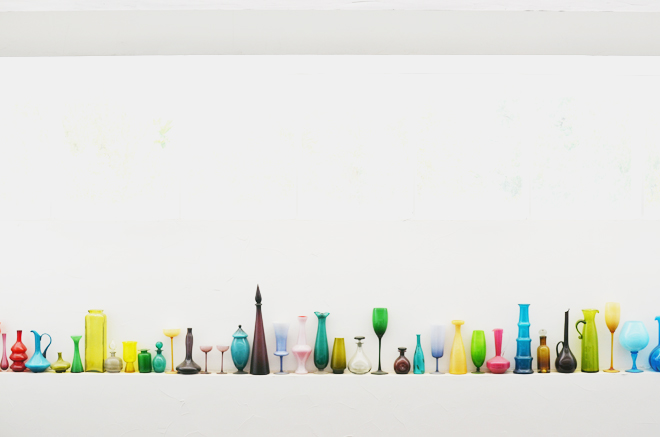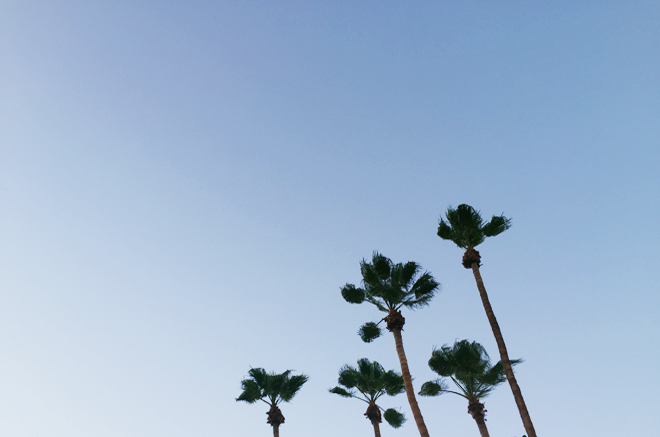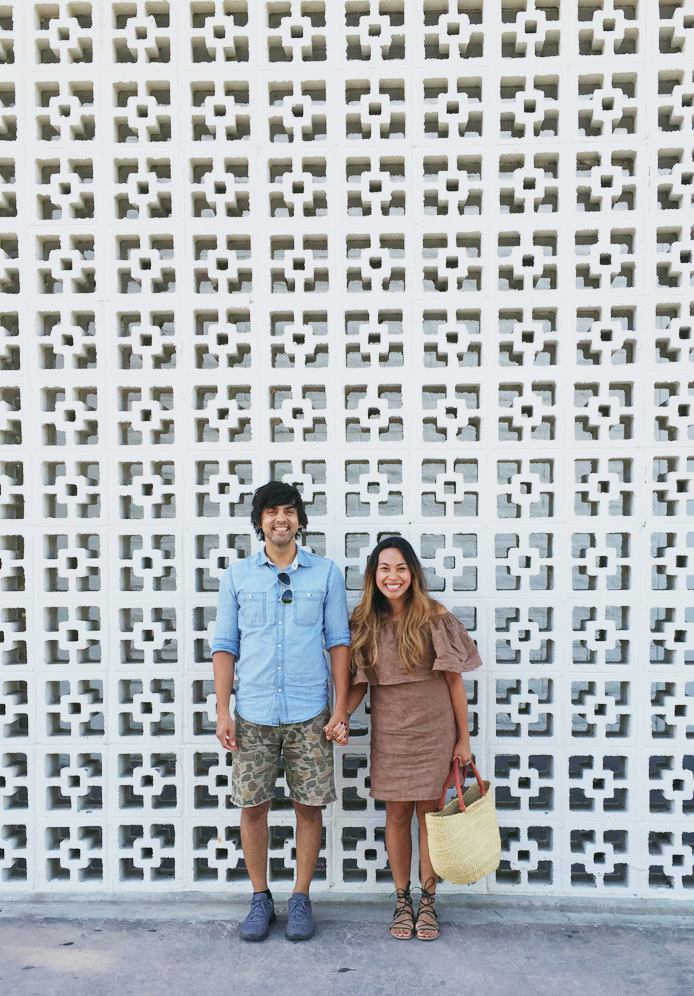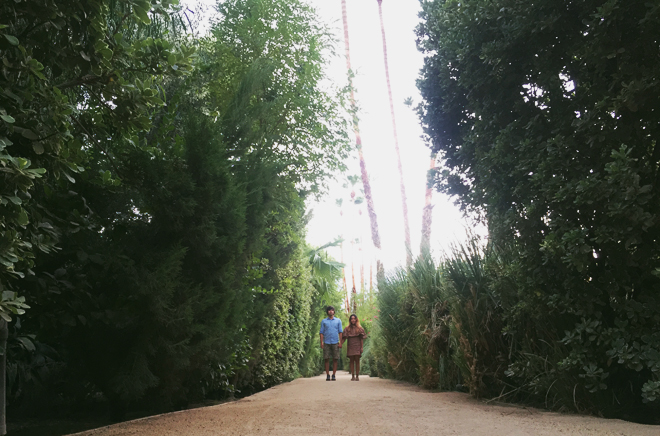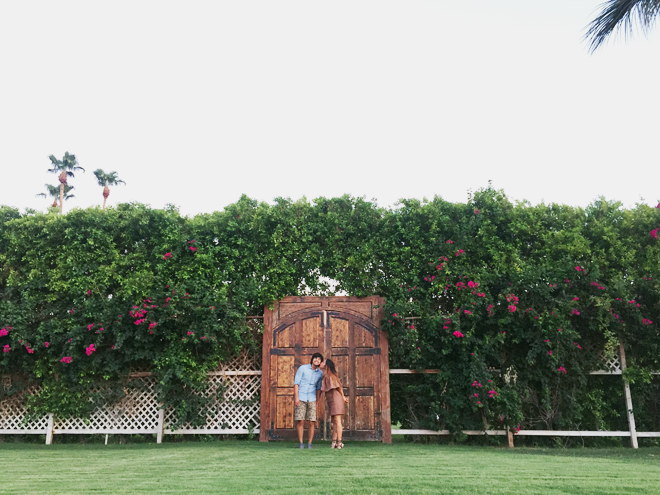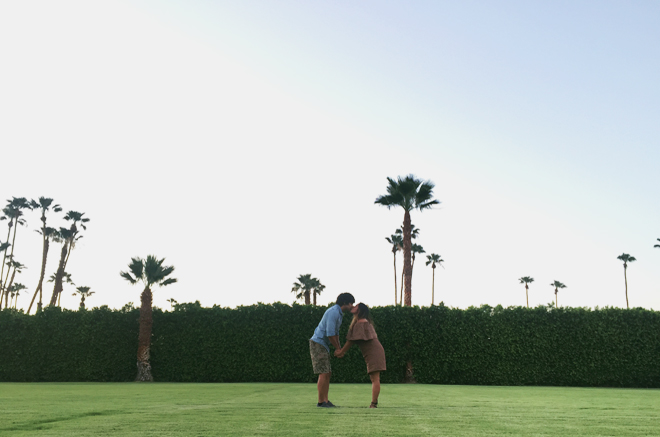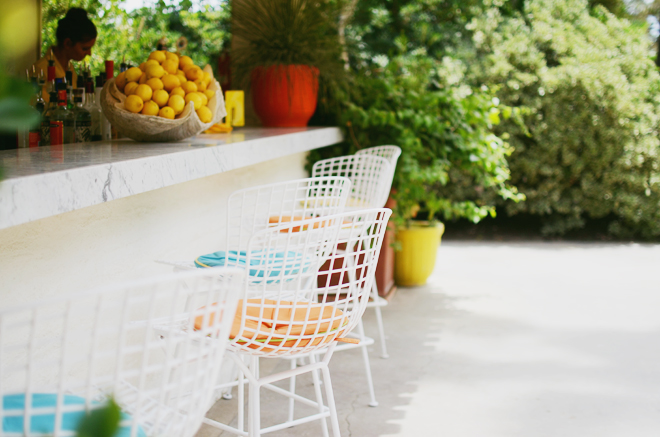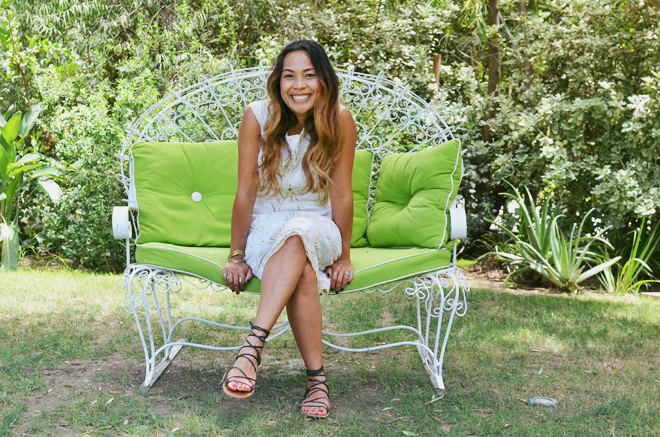 For our second night in Palm Springs (see first post here), we splurged and stayed at The Parker. Celebrating 10 years of marital bliss (and plenty of reconciling after fights) is a pretty big deal, and Hotel Tonight had a good offer, so we treated ourselves. Ben and I were able to check in early, so we walked around scoping out all their cool hang out spots and gardens, then we chilled in the hammock for a some time that afternoon. It was a good choice to stay there because we really felt like we were able to take advantage of the beautiful hotel and relax. The Parker had lots of calming vibes.
We had dinner at Chi Chi at the Avalon (more on that later), then we went back to The Parker, grabbed a few couple-y pictures together before the sun went down, and did more relaxing. There are so many picturesque nooks and crannies in that hotel, we had fun exploring all the different areas. If you wanna splurge a bit, I definitely recommend staying here!
I just love getting away with Ben. I love being with Ben period. We reflected on the past 10 years and how amazing (and hard) it has all been. There have been so many surprises, actually, I think all of it has been a surprise. When we got married, we thought we weren't going to have kids due to a medical condition Ben had. He was in his last year of grad school, and I was in my first year teaching, so our plans were completely different from what panned out. We are thankful it didn't happen how we thought it would. Our whole trajectory changed that first couple months because we got pregnant (total surprise to us!), then we pretty much popped out 4 kids in about 6 years (again, a lot of surprises and blessings), but that's just insane! There hasve been plenty of difficult days (such is life though), but also an overflow of beautiful days too. Even the hard days are beautiful because in the messiness of dealing with all the selfishness we bring in marriage, and in rearing our children, God humbles us and shows us his goodness and grace. Jesus is seen in the good and ugly parts of our lives, and all of it points back to grace. It all points back to the cross. He brings the good and he redeems the ugly. I'm thankful to share grace and forgiveness, and the good and ugly of life with my Benny. It's been a happy 10 indeed!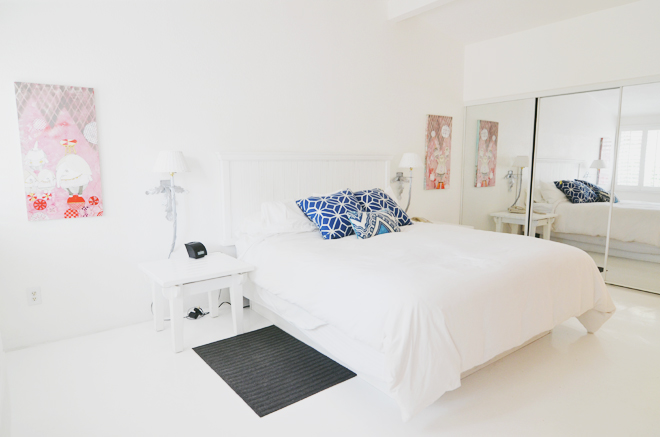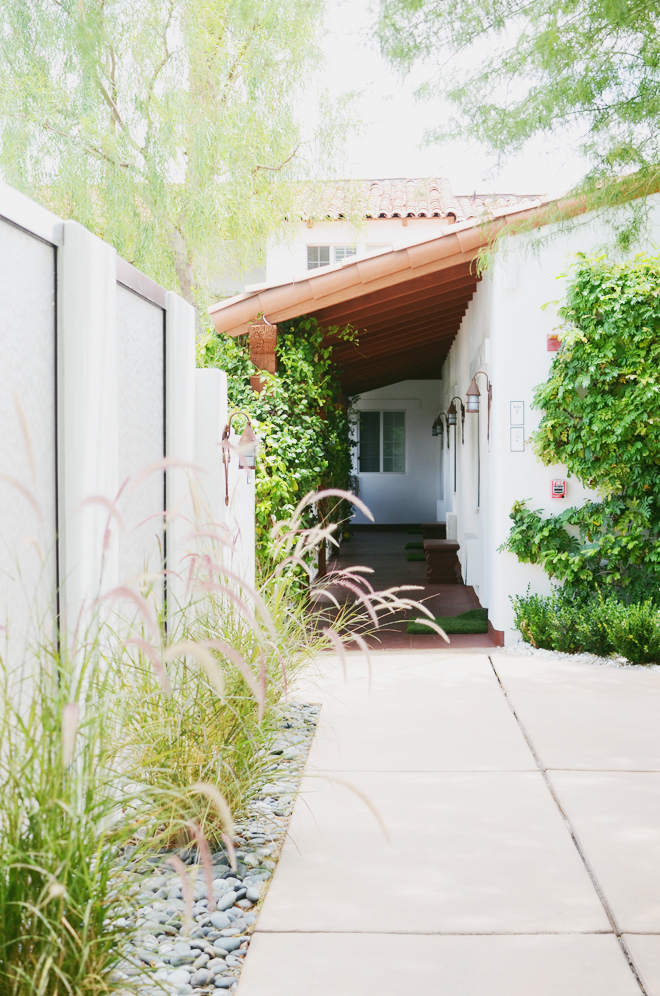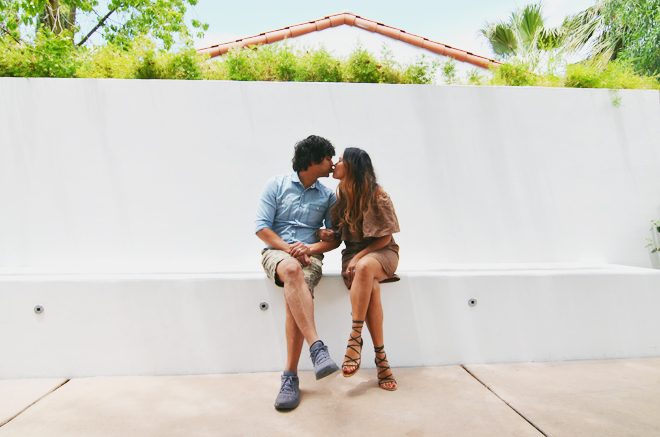 We were so indecisive when it came to what hotel we wanted to stay at. It was between splurging and staying at the Parker the whole weekend, or staying at the Alcazar. I had just come across Alcazar, and their all-white rooms is my idea of the perfect hotel. Since it was just the two of us, and we could easily pack up and go, we decided to stay at both! We stayed our first night at the Alcazar and another at the Parker.
So here are my thoughts on the Alcazar… I immediately loved their little lobby because it is all-white. The white floors, white walls, and white furniture sort of reminds me of home. I was really feeling the vibe there. We went to our room, and sure enough, we were greeted with a calming canvas of white. I loved it. It had pops of color with the pillows on the bed and the art on the walls, and it was enough to give the plain room enough personality. The place I think they went wrong with all the white is in the bathroom. It was all the glorious white I love, but there was no art, and that made it feel too sterile. It gave off some weird futuristic vibes and the tub really needed some updating, and with all the white, the age of the tub really stood out. It didn't feel relaxing. Other than that, the room was comfy and the grounds of the hotel were beautiful. It's a small hotel and so the pool isn't very large, but it is definitely a relaxing place to stay. If you love the all-white thing, you'll love this hotel.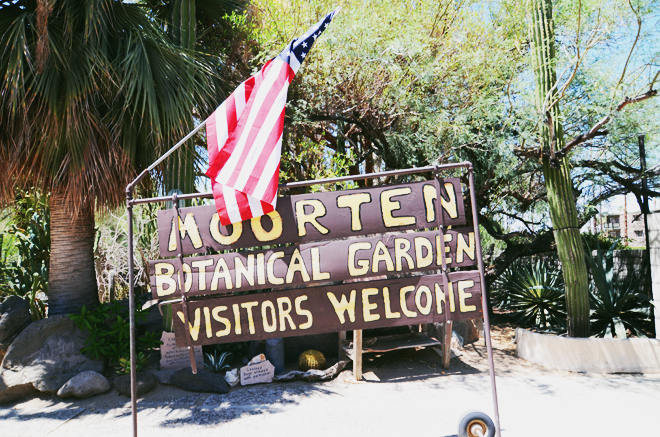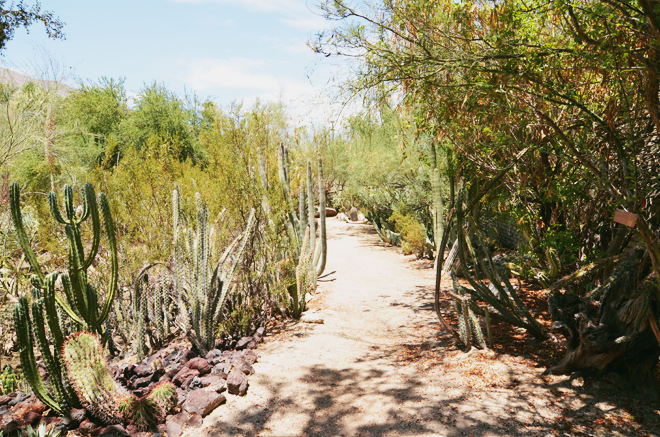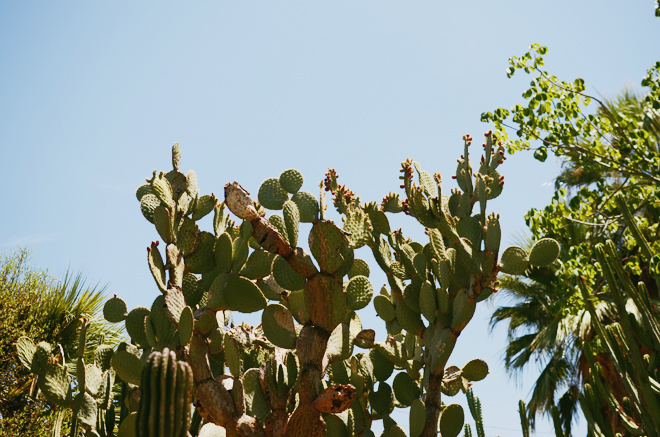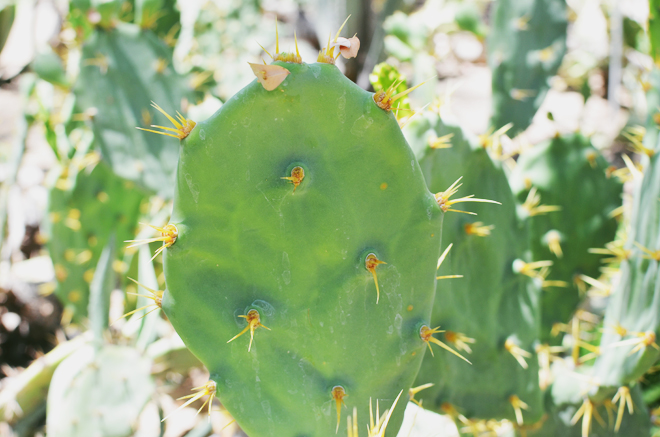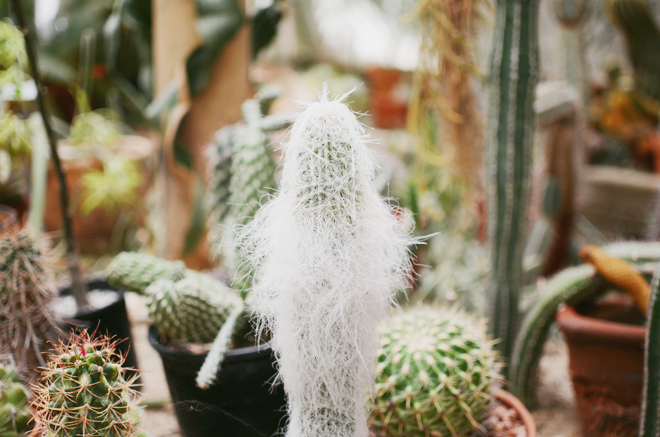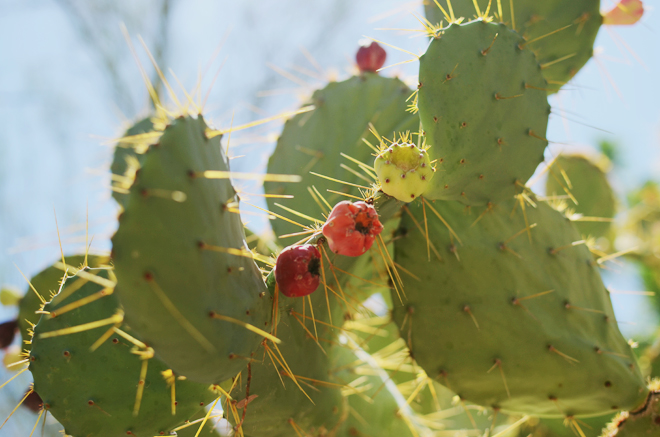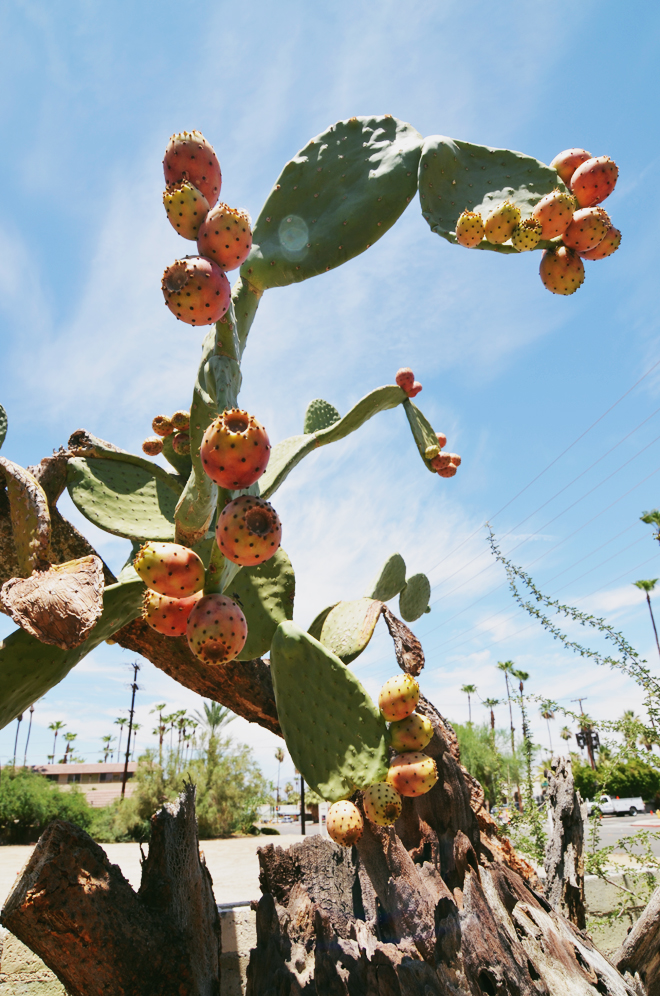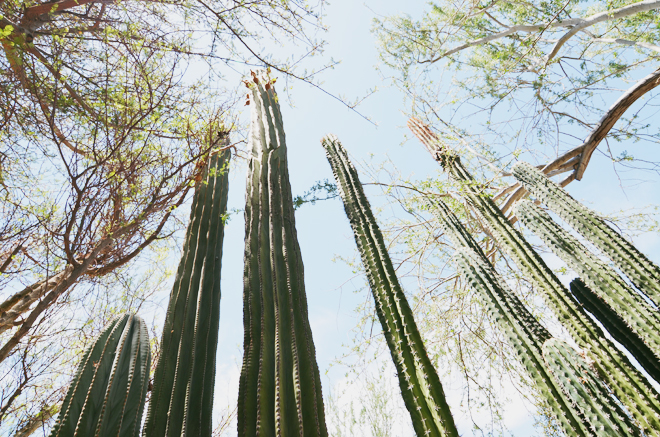 After we checked out of the Alcaraz, and before heading to the Parker, we made our way to Moorten Botanical Garden. It's this beautiful garden full of various cacti that has been kept my the same family since 1938. We got to chat with Mr. Moorten and he told us all about how his parents started it and how he would help them. We saw tons of lizards, a roadrunner, and we were careful as we walked around because we didn't want to chola cactus to jump up and get stuck on us (there was a sign and it made me nervous). Of course, we ventured into their enchanting cacterium (shared some photos here) and we did a lot of just relaxing and sitting on the benches. We happened to be there when it was unusually cooler for July, but it was still hot, just not over the 100′s. Ben wanted to see if there were any fruit trees, but to his disappointment, there were none. There were some fruiting cacti though.
We definitely needed some cooling off after, so we headed to Great Shakes for some ice cream. For this first visit, I ordered salted caramel, and we went back the next day to try pistachio (salted caramel wins). It's actually a milkshake, but since it's quite thick, I think it's more ice cream-like. Ben thought he was going to just have a few bites, but he liked it so much, he had half of it. HA! Though he didn't really like the pistachio one, so I finished that all on my own. Works out better for me!
Thankfully, we were able to check into the Parker early and we just relaxed once we got there. We walked around all the gardens, then found ourself a hammock, and parked our bodies there. I will share more about our stay there in a coming post!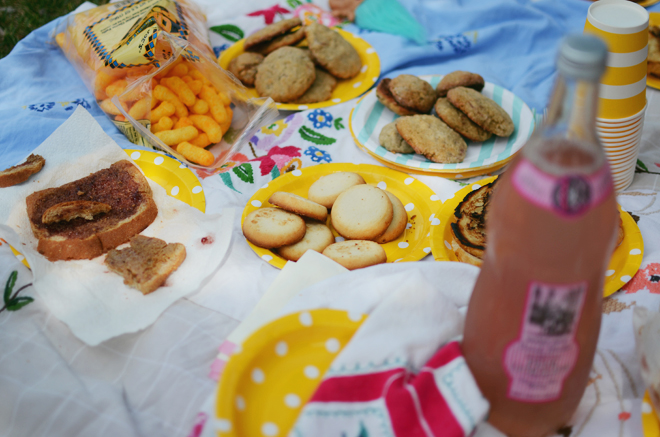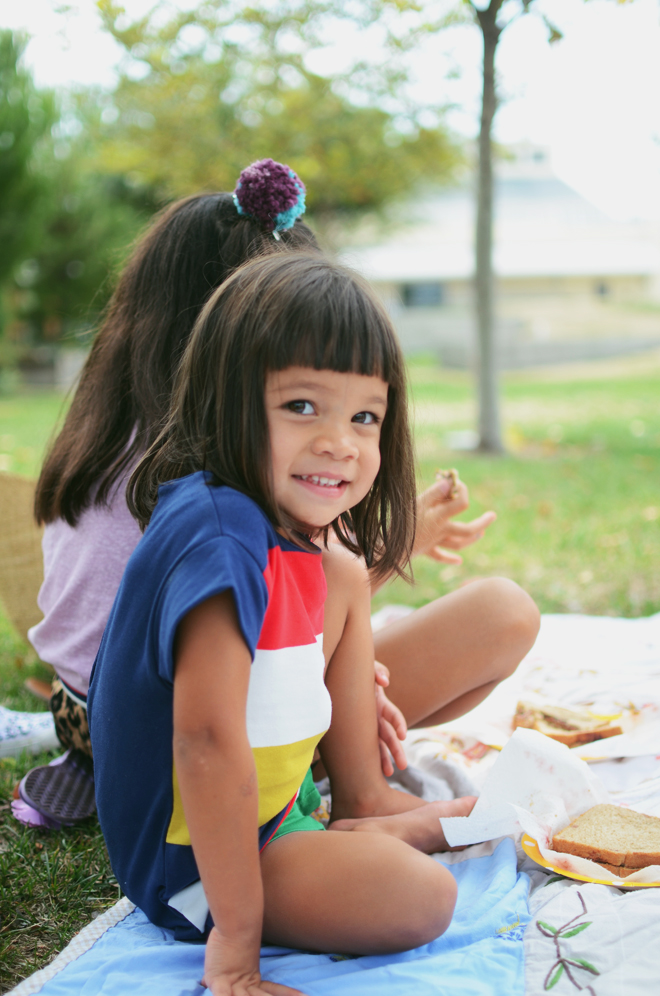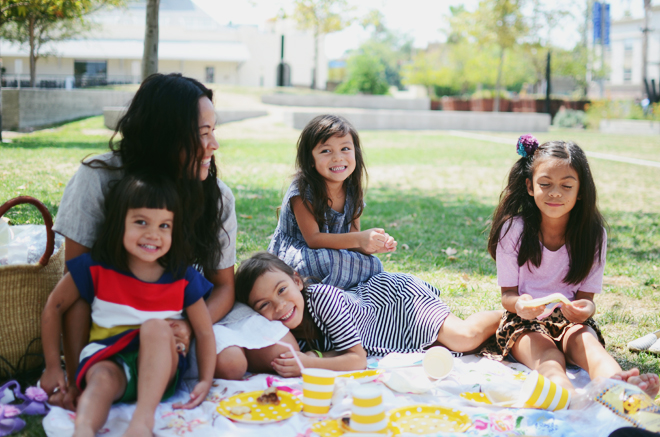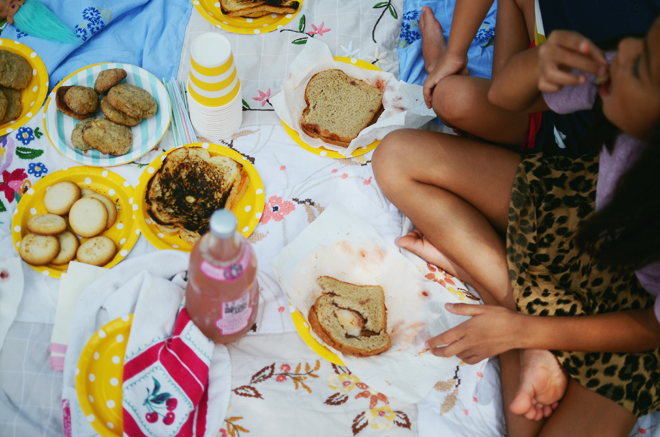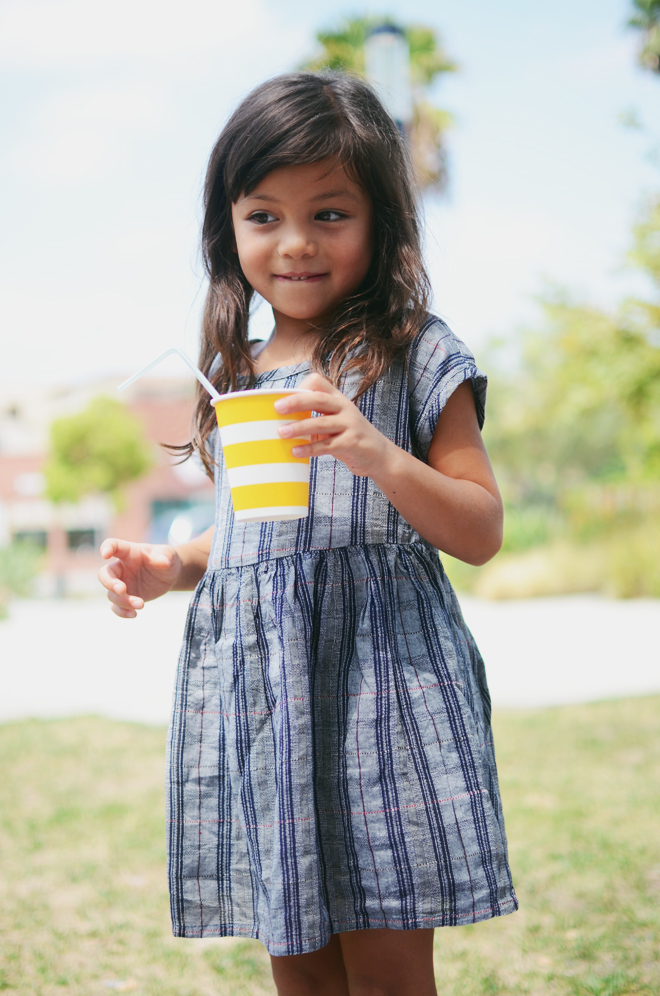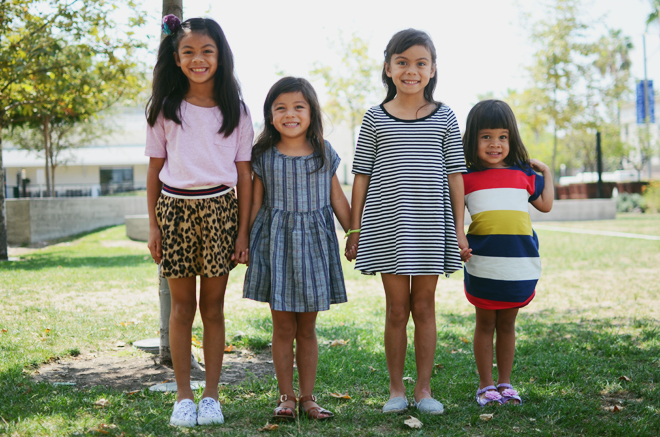 This outing was the start of our summer and now here we are at the end. We wanted to make sure to get one last hurrah in, so we went on a picnic at Farmer's Park with my BFF and her foster daughter (and of course, we cooled off with PopBar afterwards). I packed us some sandwiches, sunflower butter and jam for the kids, and grilled cheese for the adults. We also had some cheese puffs, plenty of cookies, and lemonade. It was such a beautiful day with yummy food and good company; a picnic was totally the perfect way to end our summer!
I'll gladly take Soul and Brave's dress in my size. True is my girl that gravitates towards anything pink and leopard print (actually, same could be said for Soul too). Glow looks like she should be working at Hot Dog on a Stick. In fact, I think that would be an adorable Halloween costume with this dress, and you would just need to figure out how to make a hat! My girls already have their costume requests, but if they didn't I would definitely try to convince one of them to be a Hot Dog on a Stick employee for Halloween. Someone… please do it!
School starts tomorrow and it's back to all our routines. I'm going to miss the freedom and rest of summer, but I think having our schedules back will be good too. I'm eager to start tackling all the new and wonderful things we will learn this year. I know there will be many hard days ahead, but of course, lots of good ones too. It's a blessing to be able to teach and mold my children! Now, will you all please remind me of that when I forget?! I have short term memory, and I know I'll forget that.
What did you do to bid summer farewell?
on me: dress, thrifted. on true: pocket tee, leopard skirt, slip-on sneakers c/o old navy. on brave: swing dress and shoes (similar here), c/o old navy. on soul: plaid dress, c/o old navy. shoes, salt-water sandals. on glow: striped dress and sandals, c/o old navy.
This post is sponsored by Old Navy. Thank you friends for your support of this space and the brands I partner with! I'm so thankful for this space and all of you who take the time to visit here.