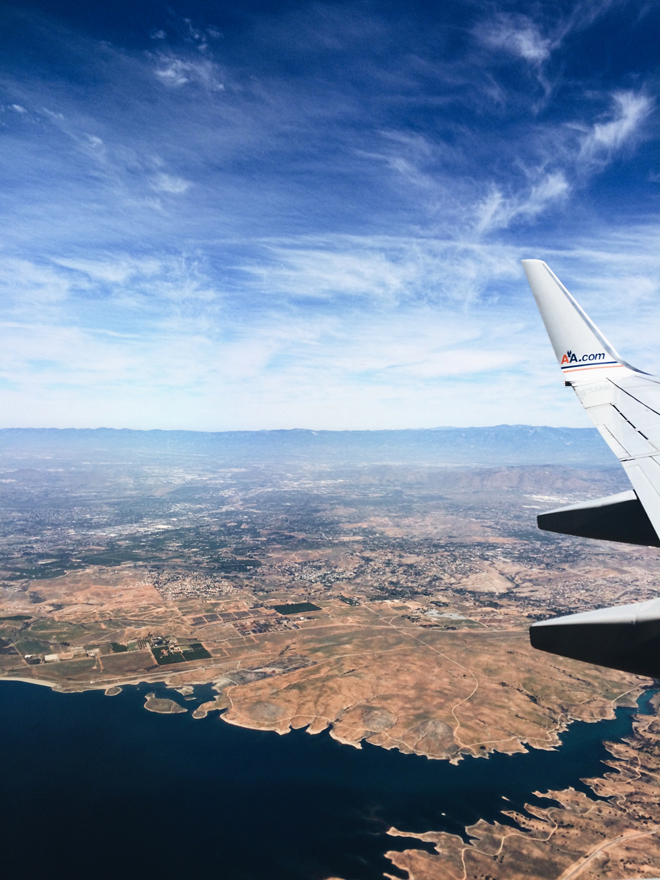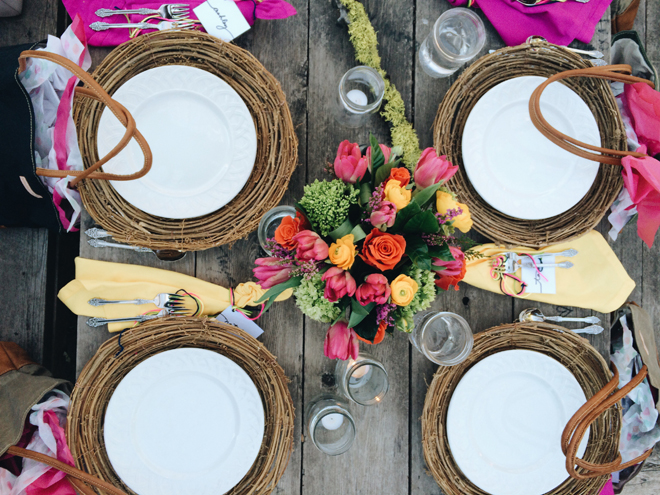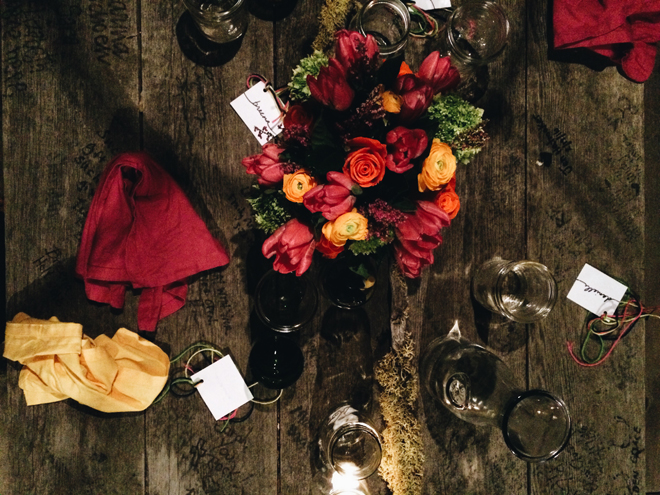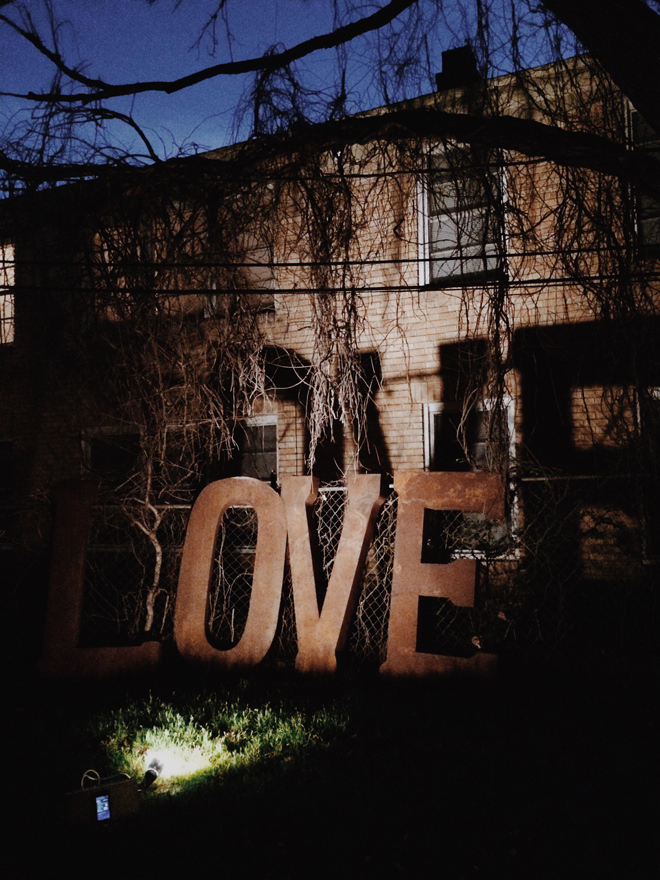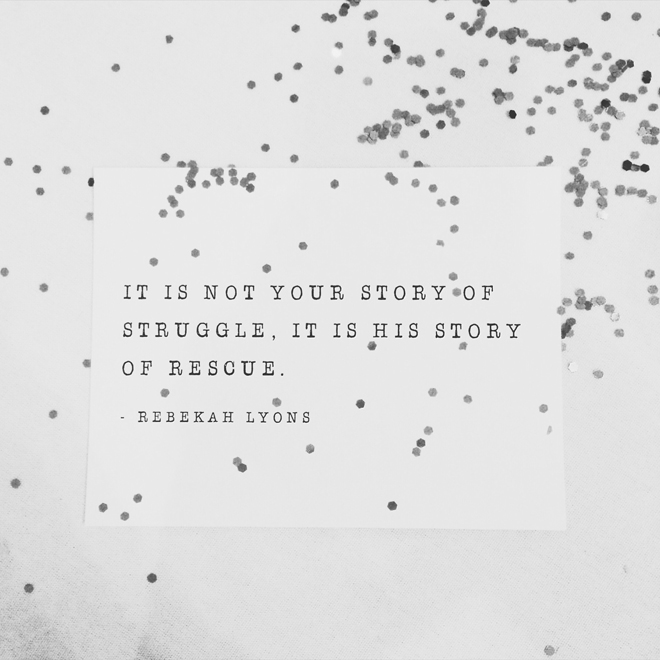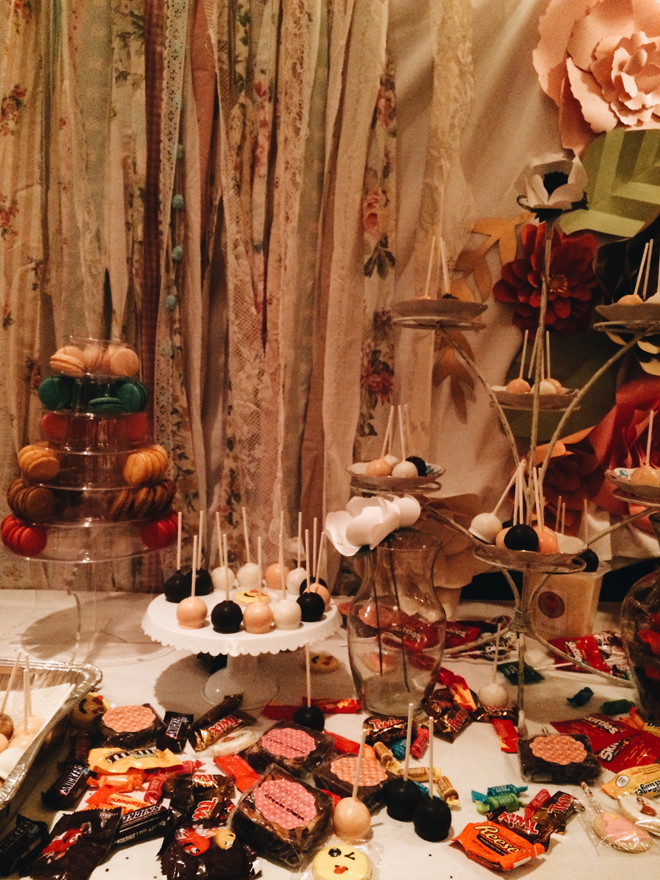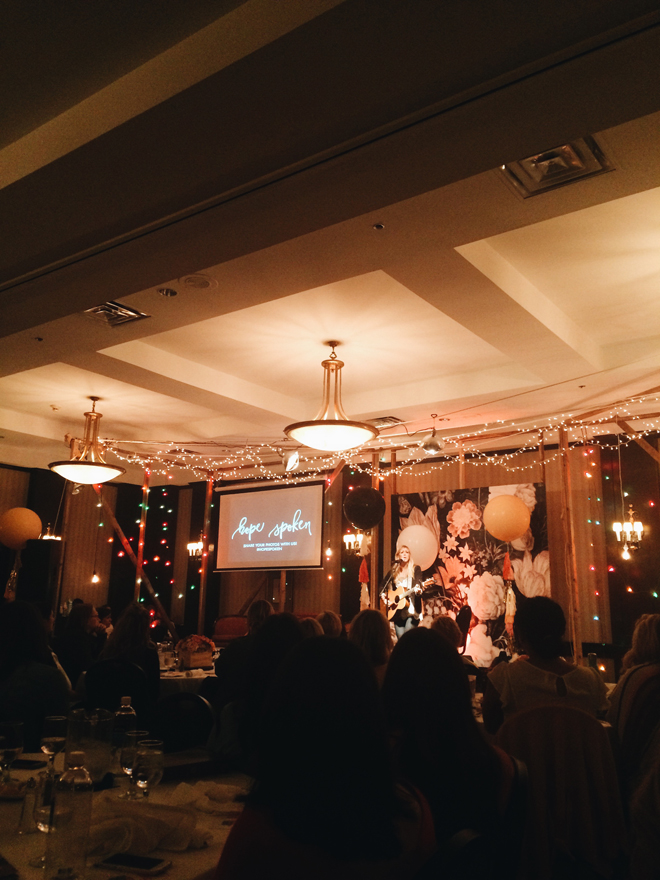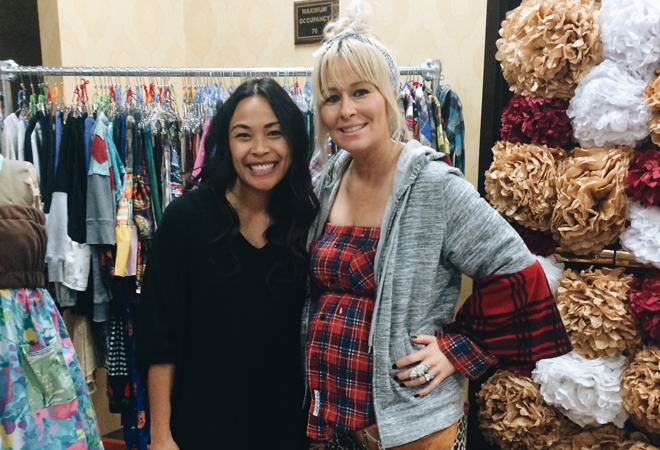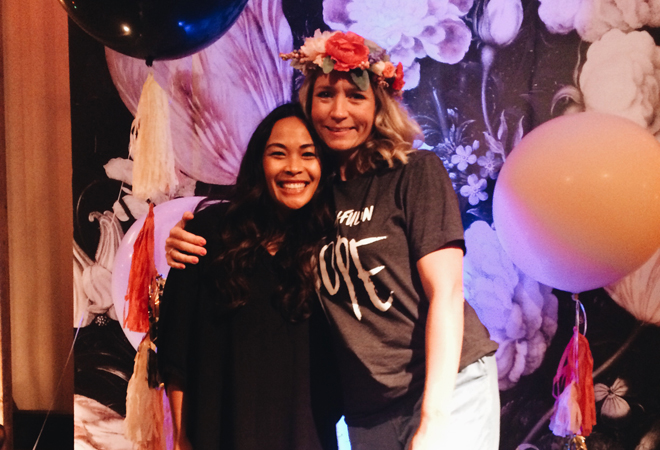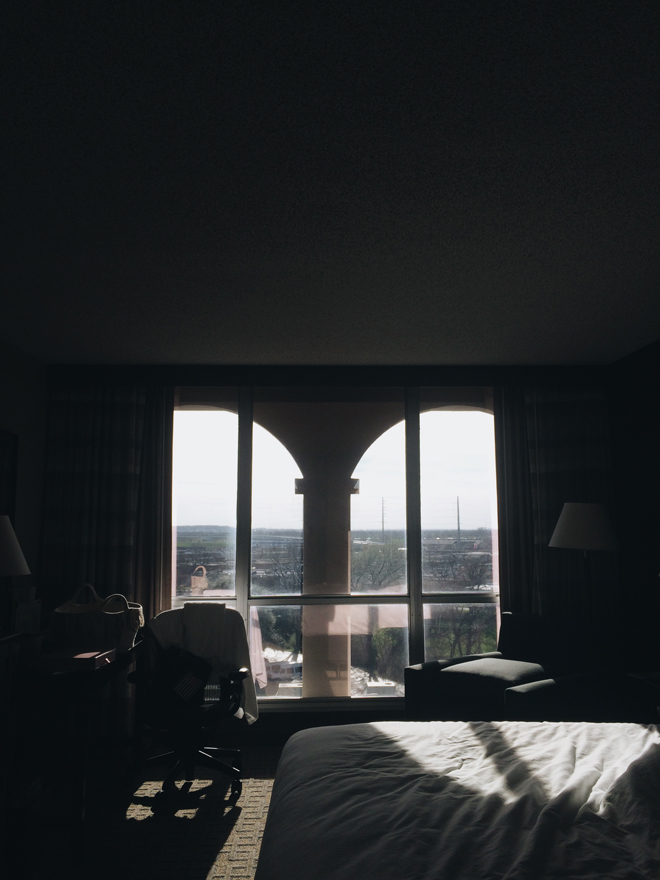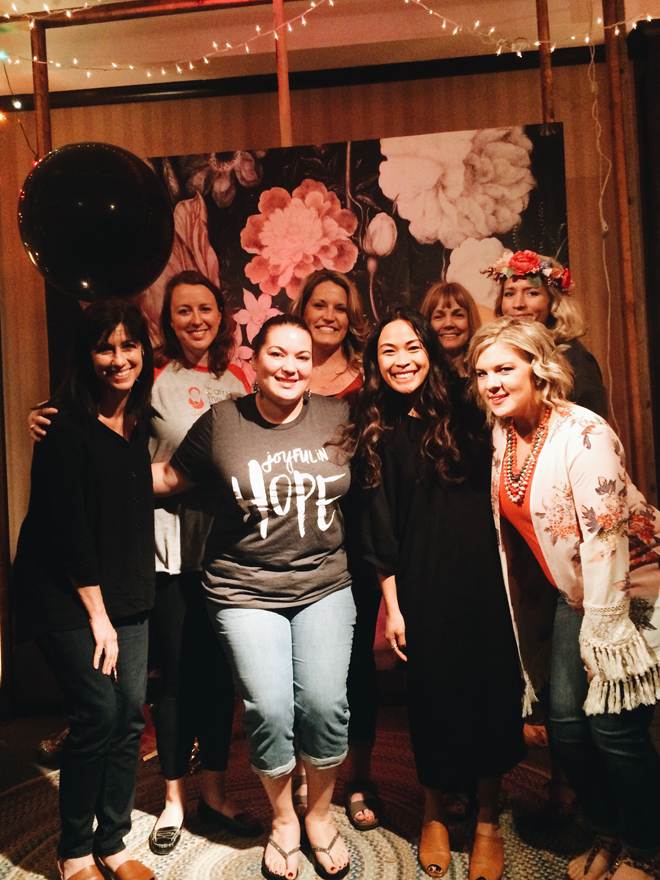 Casey and Danielle asked me if I wanted to speak for the 2016 Hope Spoken way back in August of 2014. I wanted to say no out of fear of public speaking, but Ben told me that wasn't a good reason, so I said yes. I figured it was a long time away and I would have time to prepare. Once we rang in the New Year though, I was freaking out a bit because I didn't think March 2016 would be here that soon.
Then they asked me to choose a word that would describe my story and I was so stuck. Mess was the first word that came to mind (and I thought about changing it to something that sounded more hopeful), but mess is what I stuck with. It's the word that I feel best describes me and what I'm feeling most of the time. So here I was … a mess and traveling to Dallas to talk about my crazies.
I knew I was going to lead a small group, so on top of speaking, I was kind of nervous. I have never been to a conference, so I didn't really have any expectations nor did I really know anyone. After the whole weekend, my heart was so full and I journaled the plane ride home to process everything. I went in not really knowing anyone, but left feeling like I had some new friends. The ladies in my small group were amazing and allowed me to word vomit all my mess and junk, and talk about how Jesus covers all of our messes and junk no matter how dirty we are. There was an overflow of grace in all of our conversations and a lot of pointing it back to Jesus.
Here's a list of blessings I wrote down from my Hope Spoken weekend…
- My small group ladies and their stories
- My mess and how God uses that for His glory
- Reminder of the story God is weaving in my life
- Learning to listen to others
- Meeting some of you who have followed this space
- Conversations with Shauna from Poor Pitiful Pearl
- Getting opportunities to share the gospel through my story
- Rest at the hotel
- Rest and girl time (before the conference) with my friend Heather
- Emporium Pies with Christian and Cherayah
- Hearing about Neighbors' Table and the If Gathering
- Ellie Holcomb and her but God stories through song
- Holley Gerth and her adoption story
- Spending time with the whole Nepo family (after the conference)
- Talking with Ashley and hearing her heart
- My f-bomb stories pointing me to repent and trust in Jesus
- Ben holding down the fort while I took off for 6 days
Words in my heart during the weekend…
- Listen
- Love
- Pride
- Grace
- Yes
- Mess
- Abandon
- Trust
Phrases that stuck with me…
"My favorite part of me is you." This is what Tara's mom tells her.
"Extraordinary acts of God begin with ordinary acts of obedience."
Though I do think extraordinary acts of God do happen with our by nature acts of disobedience too.
"Allow God to use you." – Tara Clapping
"If you can't be an example, be a warning."
"What a shame if the enemy believes more about our potential than we do." – Holley Gerth
"Our words are powerful." – Ellie Holcomb
This is in regards to how we use them to hurt and bless.
"Conscious discipline"
Said during our small group discussion.
It was such a beautiful reminder that God is the one weaving our story, and each and every one of our story looks different, but we all have the same author. All of our stories point to the one who saves us in spite of our mess and brokenness. The righteous for the unrighteous. Jesus in our place. Praise the Lord!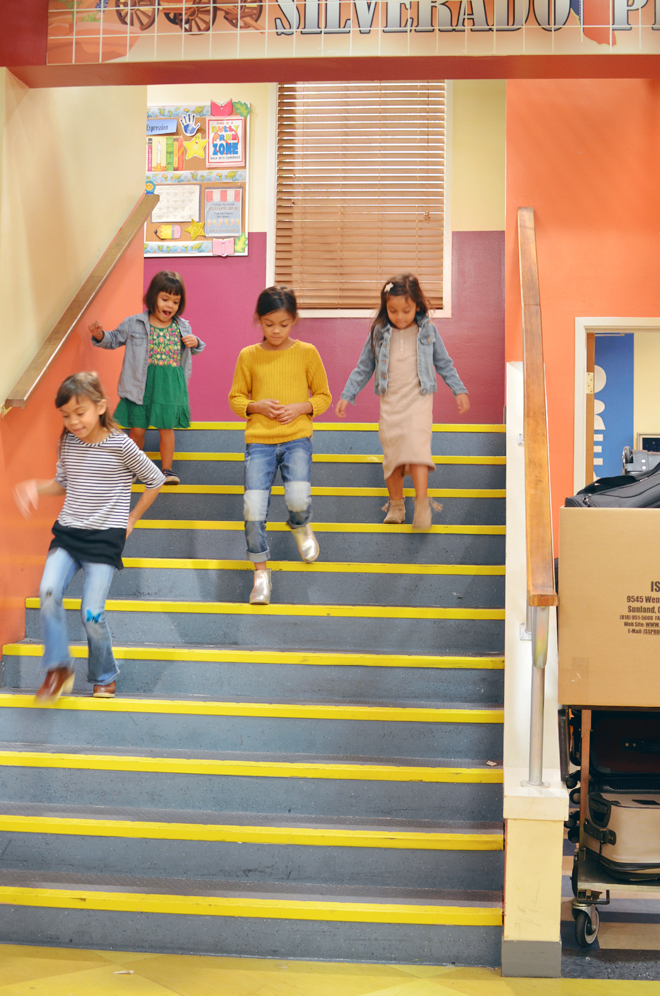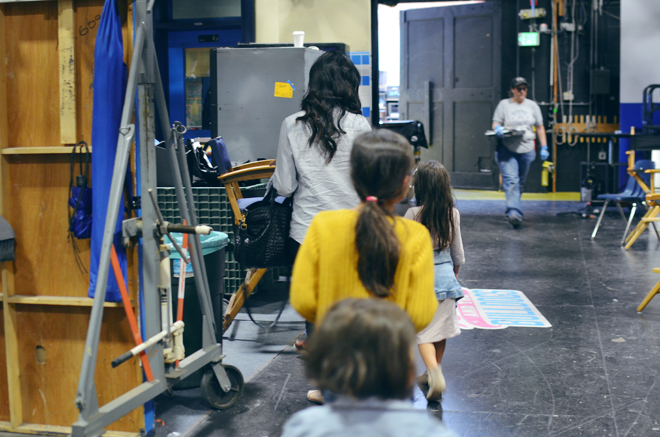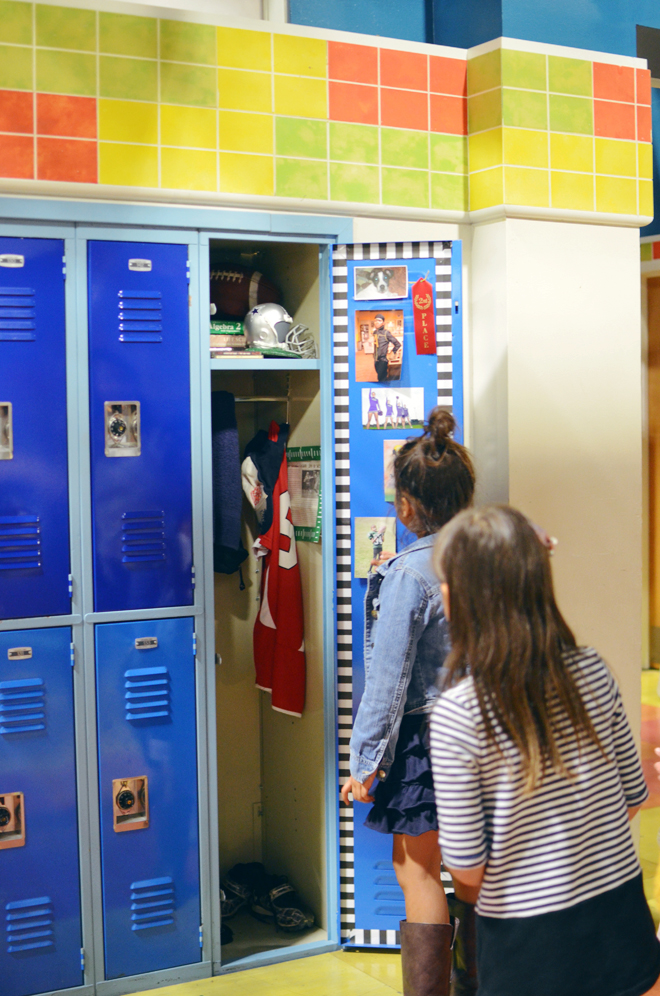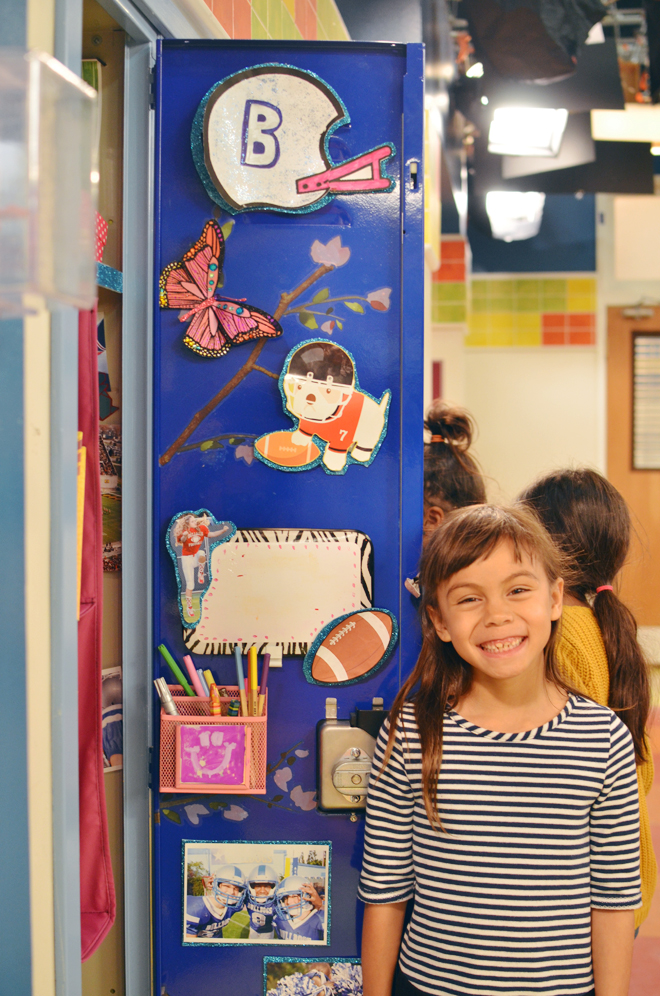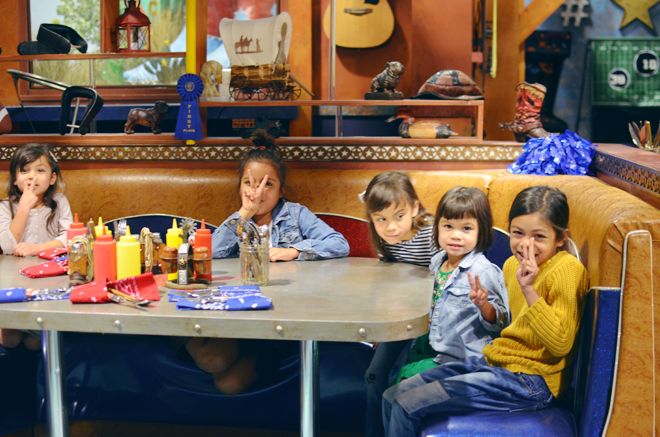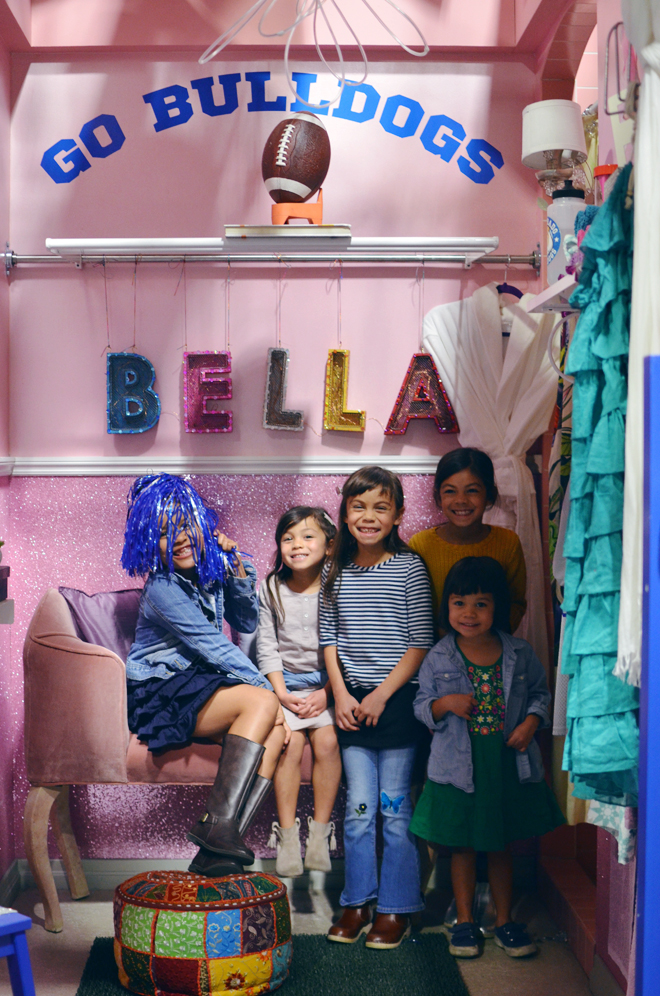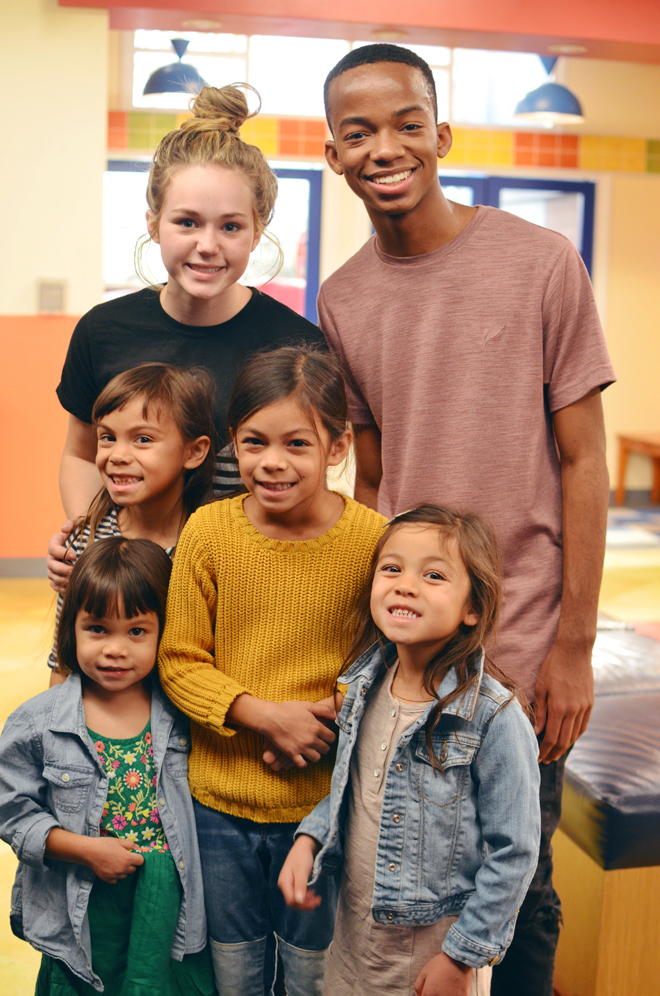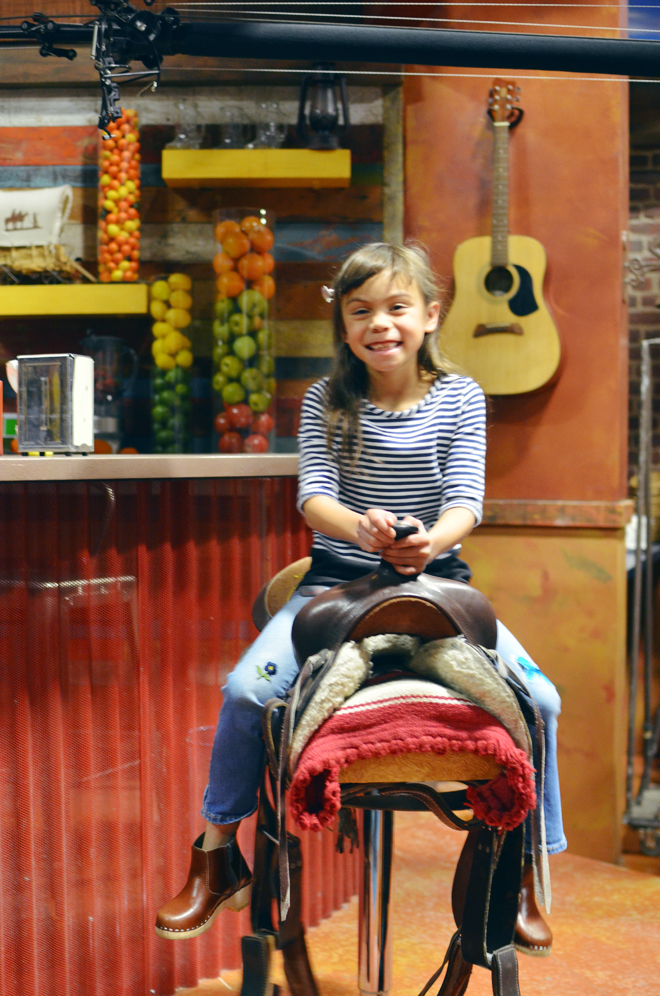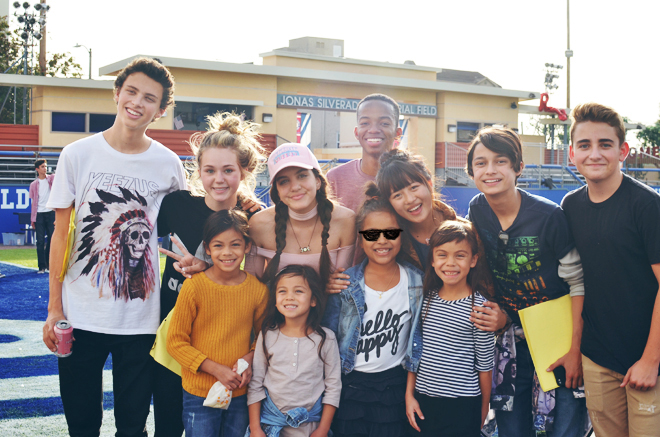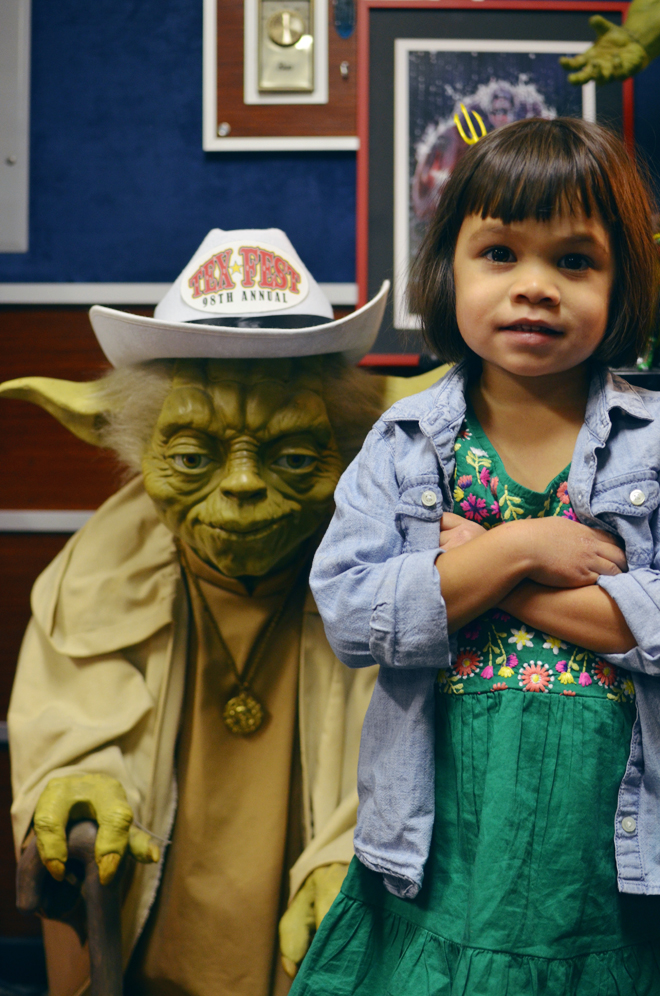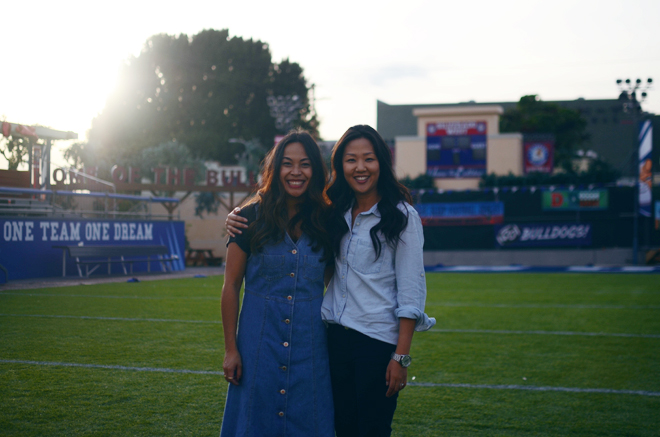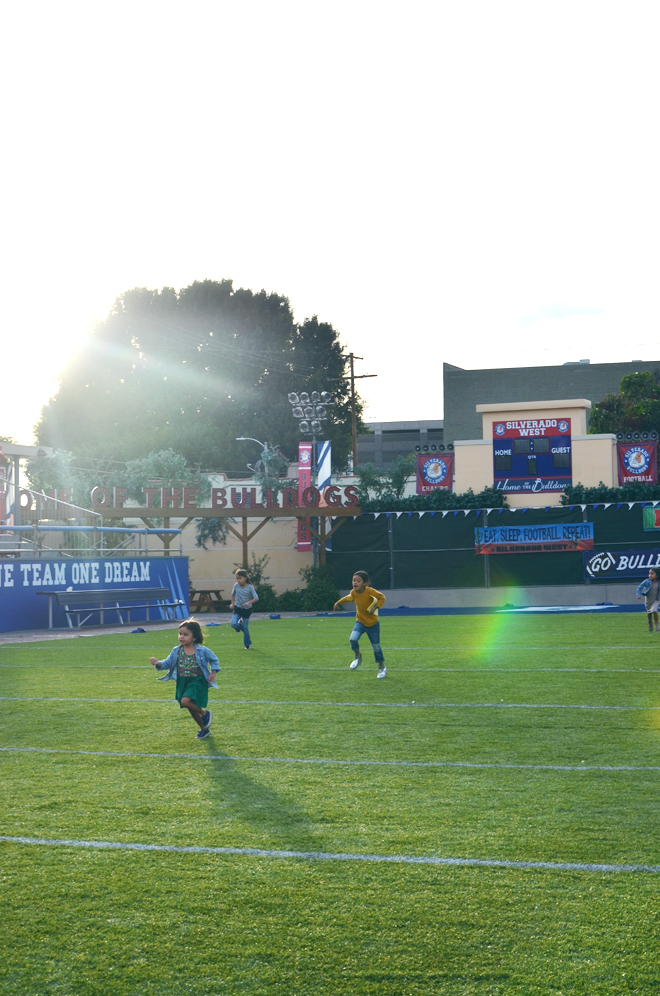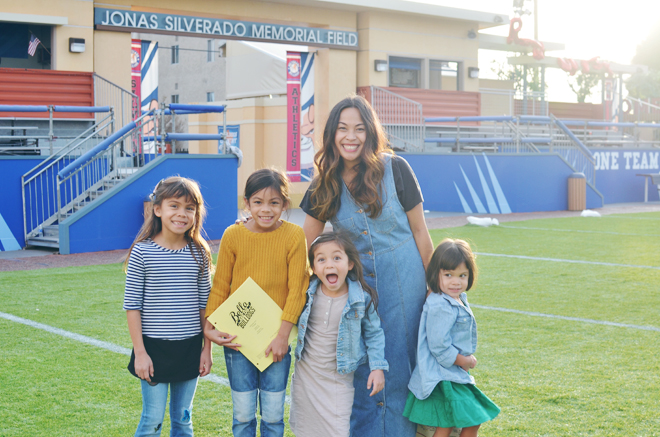 Back in December, the girls and I, along with the BFF and her daughter, went to check out the set of Nickelodeon's Bella and the Bulldogs. Not only were we able to see the sets, but we got to meet the cast and watch them rehearse the season 2 finale. This is the only live action show my girls watch, so this was an especially big deal. I didn't tell the girls because I wanted to surprise them. Once we drove into the Nickelodeon lot and saw all the signs for Bella and the Bulldogs, they were freaking out. To others, this freaking out manifests in quiet, wide-eyed wonder with little smiles (they're yelling on the inside), but when they're alone with me, it's lots of excited chatter and squealing. The BFF's foster daughter, who's definitely an extrovert, was enthusiastically chatting with the cast and our tour guide about how much she loves the show.
As we walked around and got a tour of all the sets, we got to open up all the lockers they use on the show. I was giddy with joy as I watched the girls be mesmerized by it all. I was imagining my kid-self walking around the set of Saved by the Bell, and oh man … what a dream that would have been!
After checking out the sets, we met the whole cast. All the kids were so friendly, and while my kids were quiet, BFF's daughter led the charge in conversation. It was so strange seeing them in real life because they seem so little on the computer screen.
The day ended with getting to experience the rehearsal of a full episode. There was a lot of walking back and forth between sets; there are so many people involved! The kids got to be front and center to watch, and the adult staff on set were noting if/when the kids laughed. When everything was done, our kids got their own scripts. Since then, True has read that thing like 20 times.
Ben's cousin is one of the creators of this show and arranged this visit for us. It was such a treat be able to experience this and it was pretty amazing to see the whole thing in real life. I remember when he first passed around the pilot script for family members to read. Then, when the first episode came out, and we watched it for family movie night, I kept crying because I was so happy for Gabriel (Ben's cousin). To see someone's dream come true, especially when it's a family member, is so special.
We have our fingers crossed they get picked up for another season. If you haven't already tuned in to watch Bella and the Bulldogs, we highly recommend it!
Can you guess Glow's favorite part of the day? The life-size Yoda in the office. Actually, all my girls loved Gabriel's office because it was littered with Marvel and Star Wars stuff.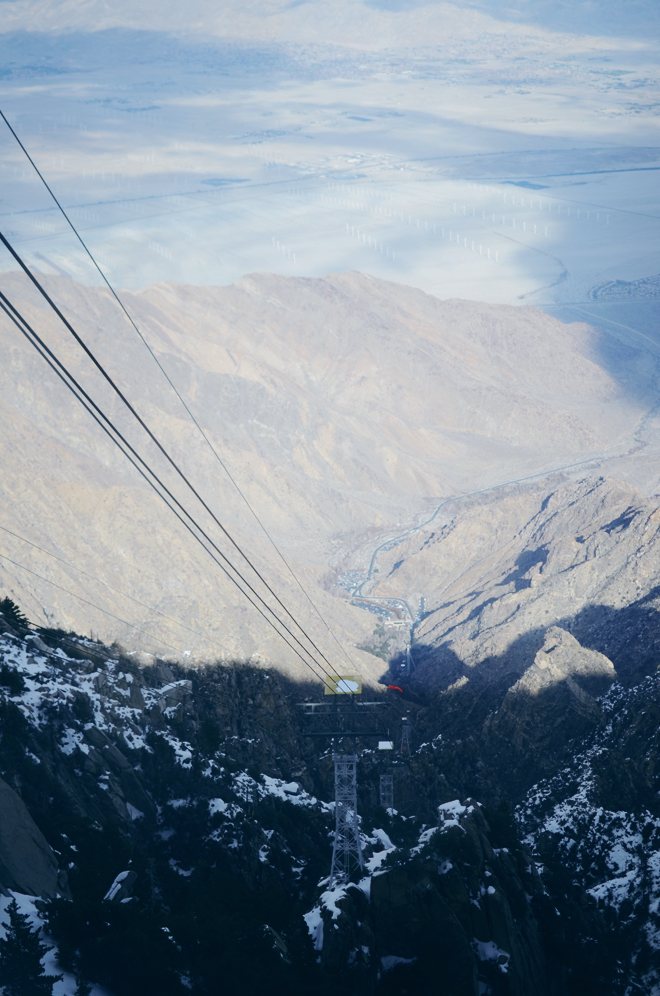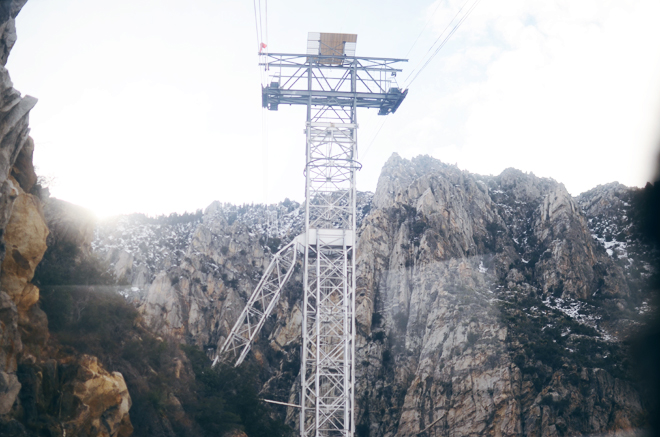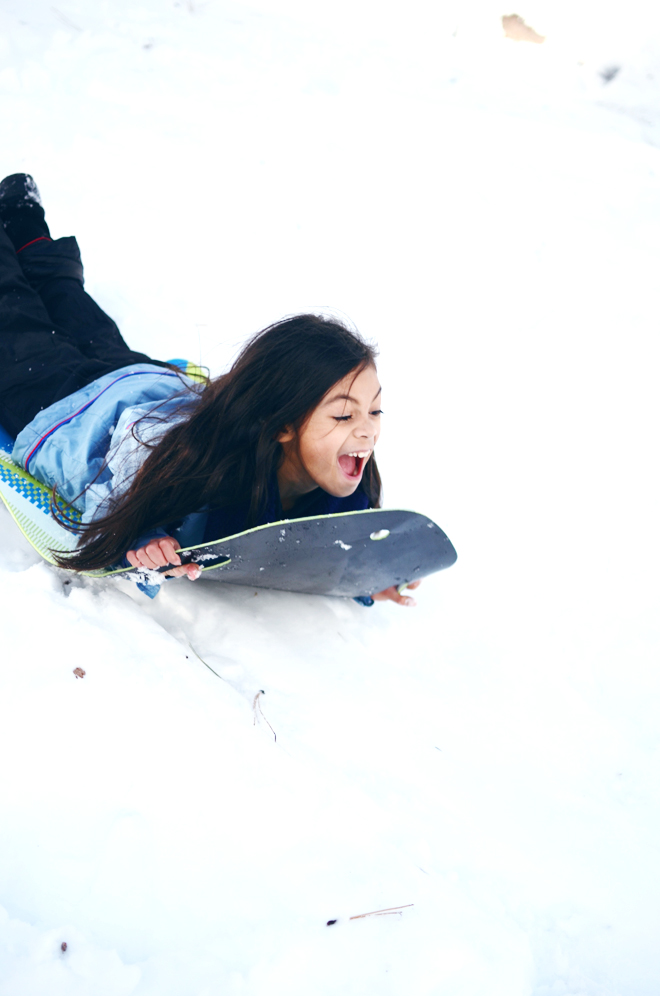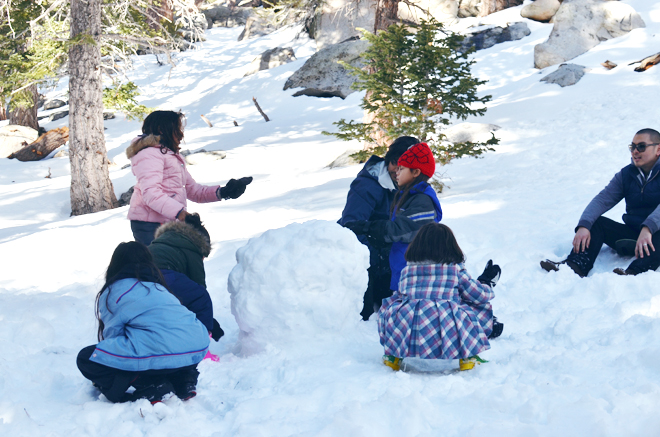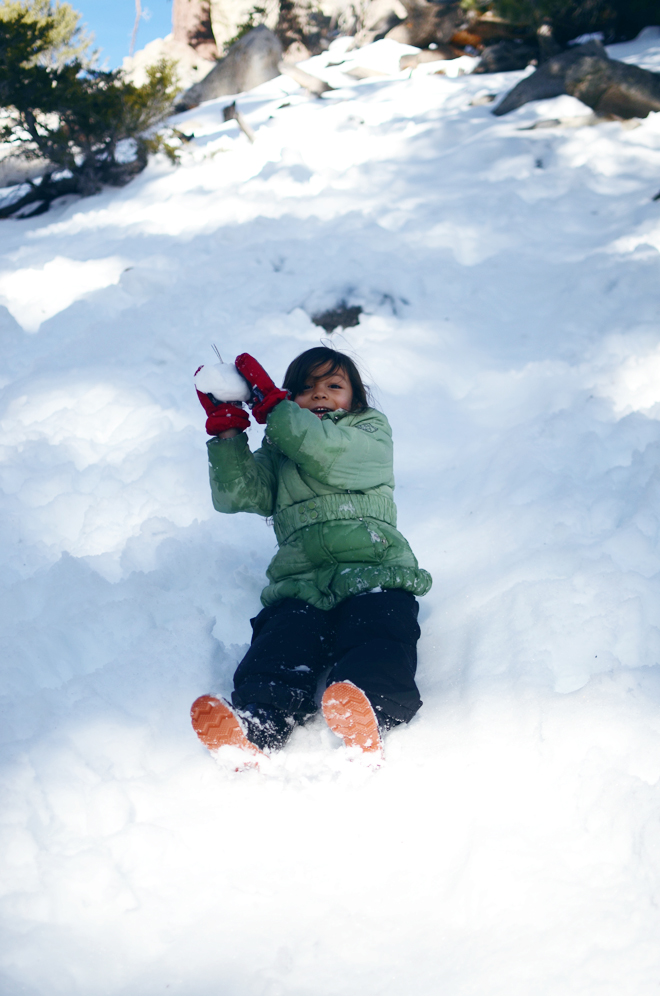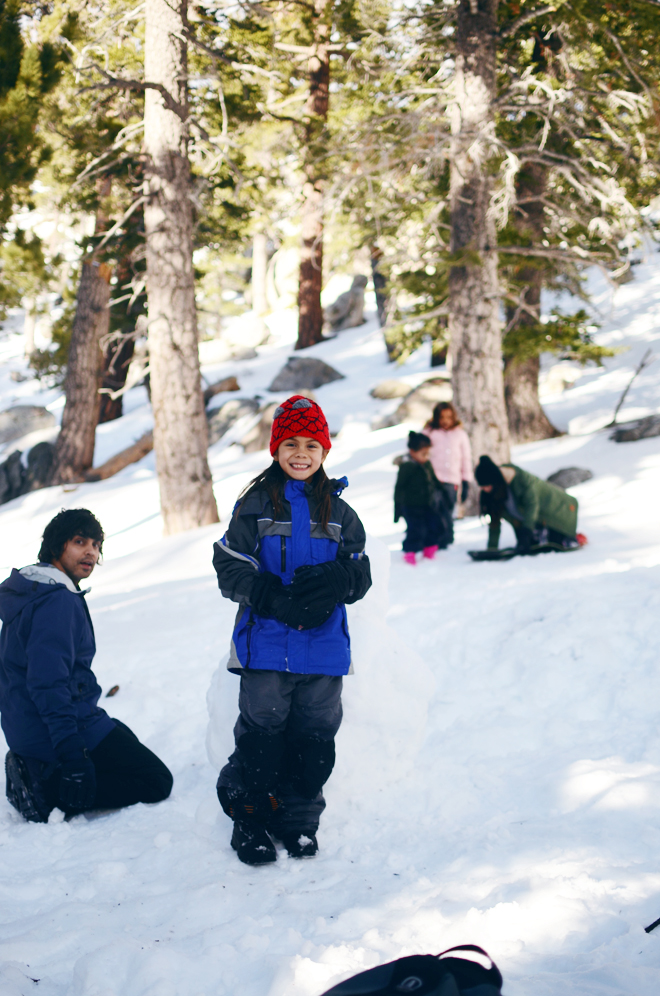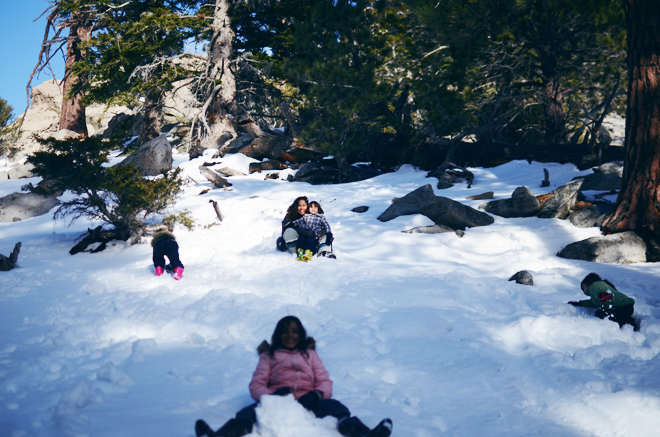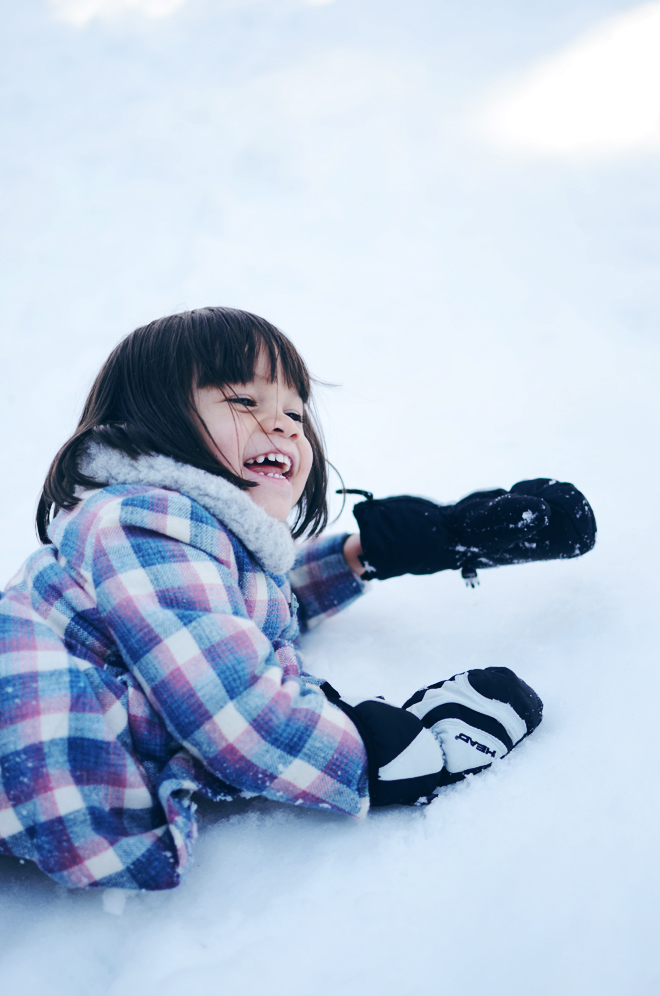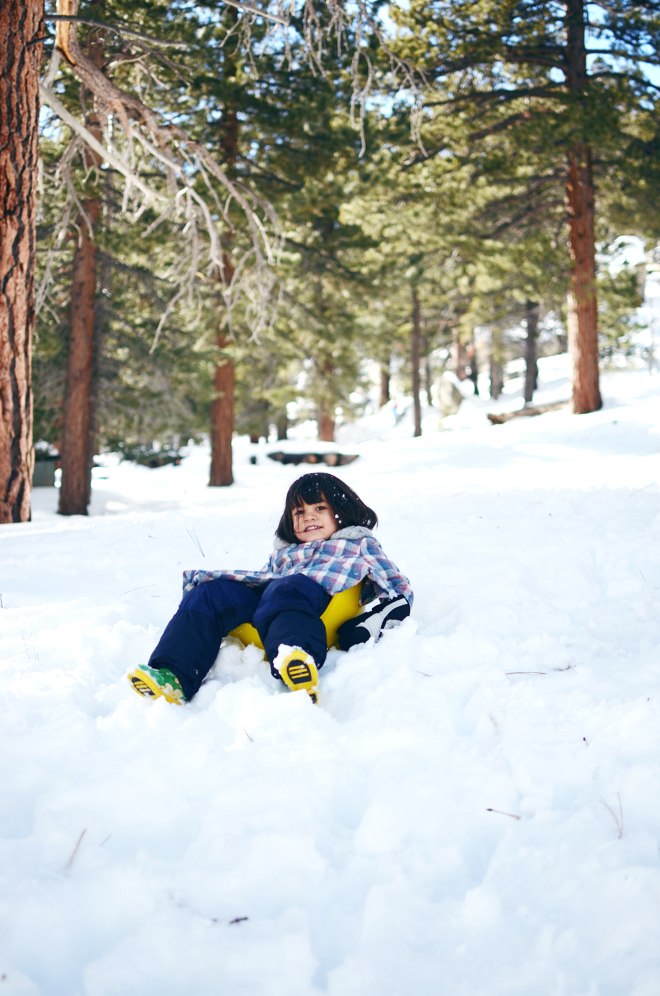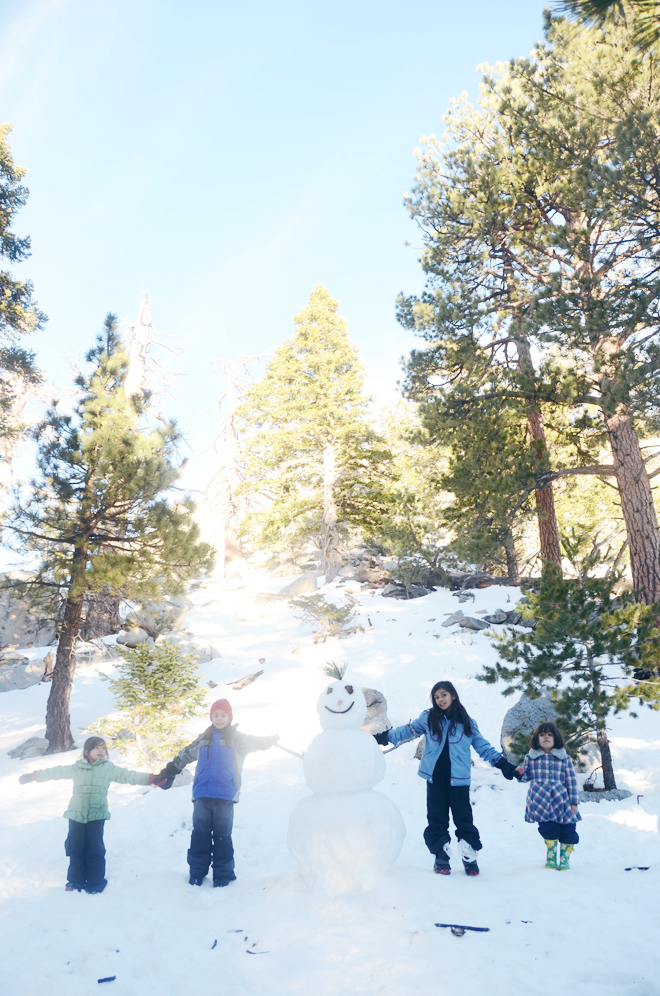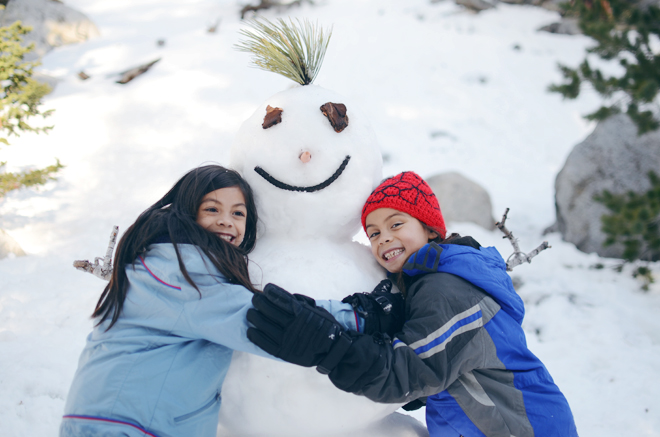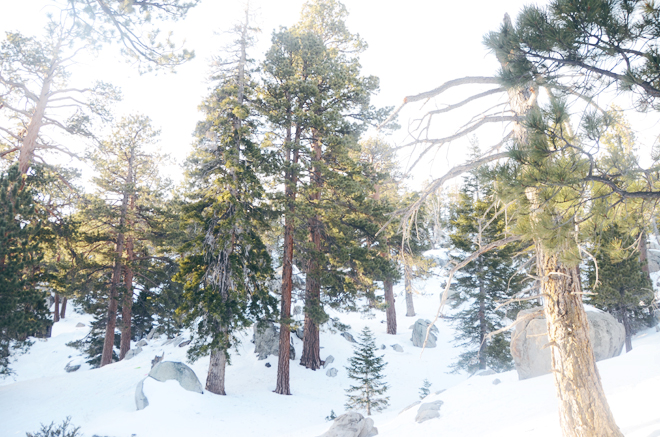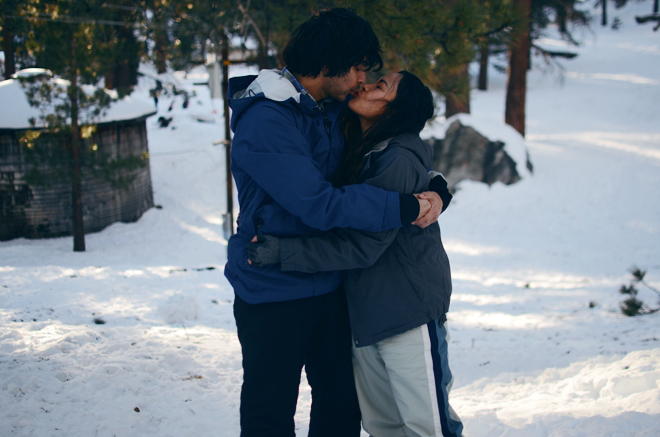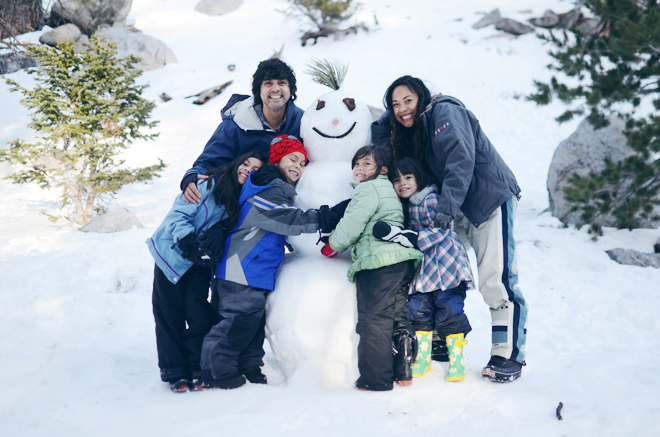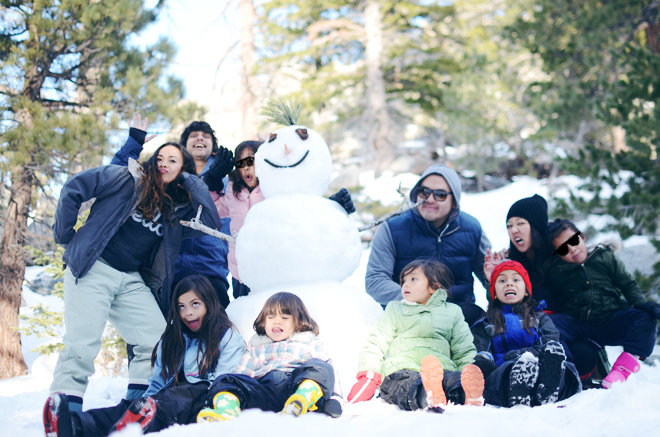 This is our first official family outing with the BFF and her kids. They're fostering and this is what we have always dreamed of … taking our kids for family adventures together. We headed up to Mt. Jacinto in Palm Springs via the aerial tram that takes you up 8,000 feet. Ben and John (BFF's husband) are both scared of heights so they stayed together in middle of the tram while the rest of us enjoyed the views. The views were quite spectacular, and it was insane to think this small box suspended by cables was taking us up the mountains.
Linda, John, and I all came here when we were younger, but this was Ben's first time (and probably his last). We went back in January after we got all that rain, so the mountain top was full of snow. Thankfully, we came prepared as I was able to borrow lots of snow gear from some friends. Thus, the girls were thoroughly able to enjoy frolicking in the snow. Some did have to wear rainboots with layers of socks (and wrapped with plastic bags), but I also brought lots of socks so they can keep changing them when their feet got wet.
We spent a few hours up there and the kids did lots of sledding, made many snow angels, and we made a bomb dot com snowman. Actually, Ben made it with the help of the older girls. Of course, we came prepared with a carrot to bring Olaf to life. The girls were so happy to see their snowman. They kept hugging him and saying "Warm hugs!"
For these Californian kids, the snow was full of magic. You could see the wonder in the eyes! I'm so thankful we were able to take them on this adventure (even if we had to wait 2 hours to finally ride the tram). As we left, we told them, "The next time you come up here will probably be when you're grown and taking your own kids." Their reply, "No! We will never grow up." Yeah right kids, yeah right.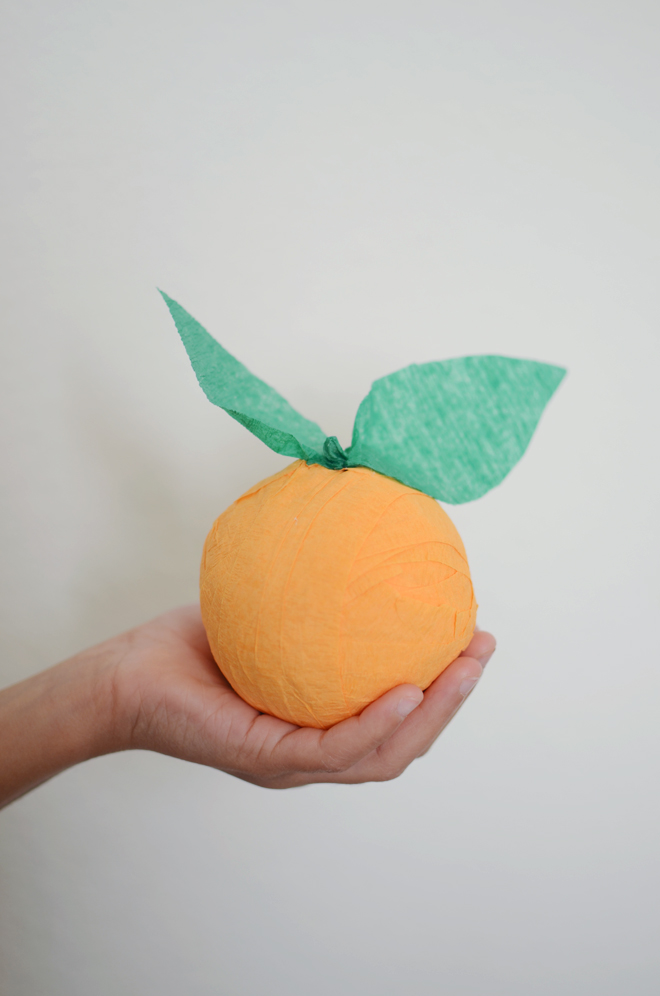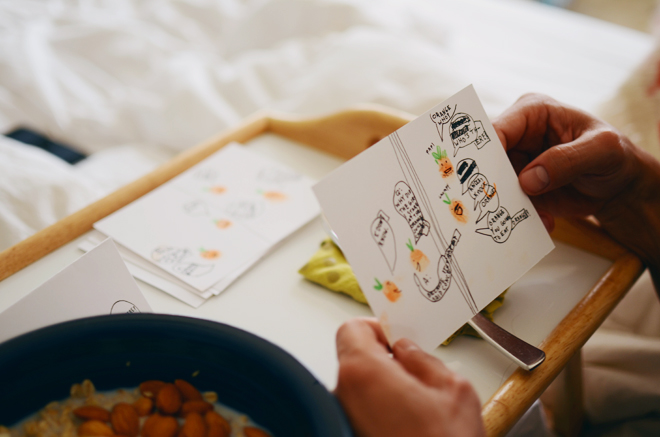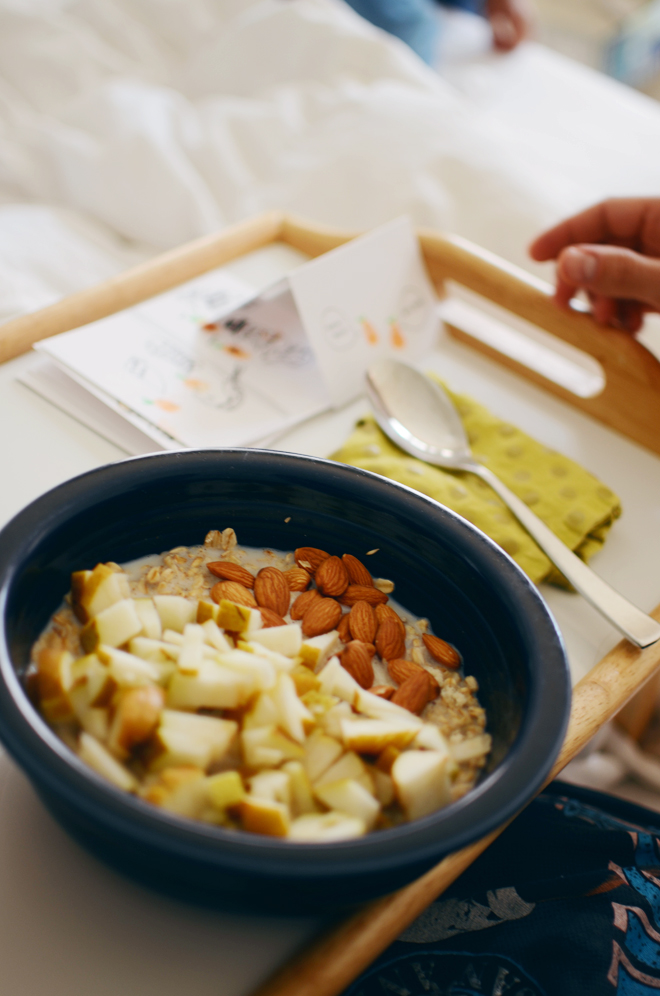 Ben turned 41 in December. His only request was that we go to the citrus fruit tasting in Central California at UC Lindcove, so we planned a mini road trip! This was his first hotel birthday celebration. Morning of, we served him breakfast in bed at home. I used to make him fancy omelets for his birthday, but the past few years all he's wanted is the same thing he eats every morning … 1 cup oatmeal, covered with skim milk, 22 almonds, 1 chopped fruit, and a scoop of protein. The only difference is that on his birthday I make it for him, and he makes it himself all other days.
Since we were about to embark on a road trip to a citrus tasting, we did a little spin on oranges for our gifts for him. The girls made lots of little cards with orange looking characters, and they were all filled with orange jokes.
"Knock, knock."
"Who's there?"
"Orange who?"
"Orange you glad I didn't say banana."
You get the gist. To make their orange characters, each of them used their thumbprint on some white card stock, and then drew funny faces on them. We also wrote out 41 reasons why we love him and wrapped them up in a nice little orange for him to unravel (like this and this). Funny thing is that he didn't want to ruin the orange ball, so he's never unraveled it to find out all the things we love about him. Oye! I told him I would gladly wrap it all back up, but he still hasn't done it.
That guy is so sentimental. Back when we were dating, and he would get sick, I'd bring him orange juice. Well, he's saved all of the containers, and there in a box sitting in our closet, along with a million other things that he saved from when we were dating. My Benny is too sweet.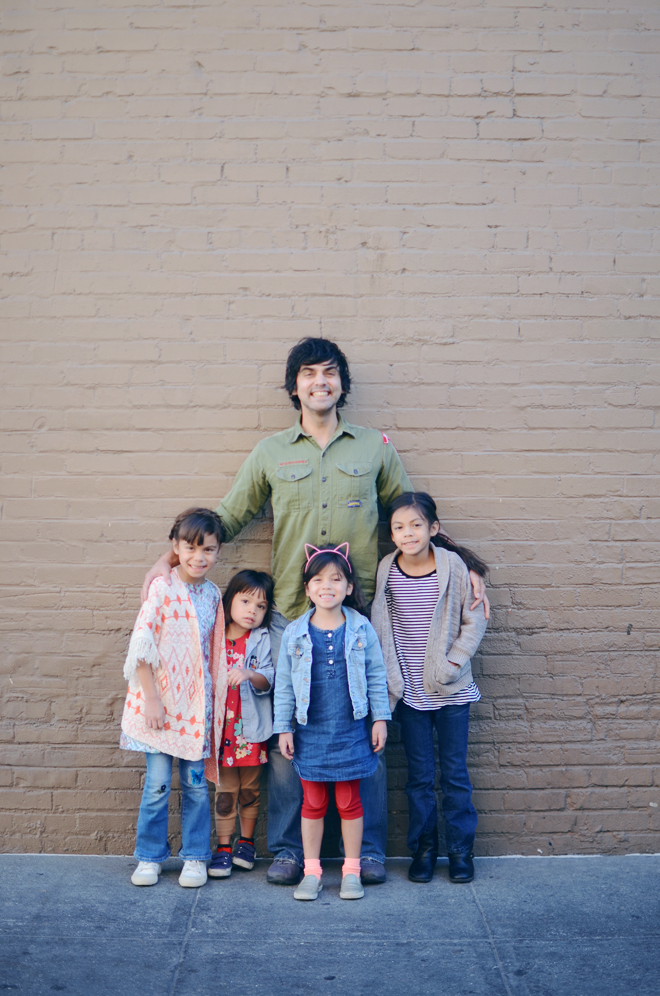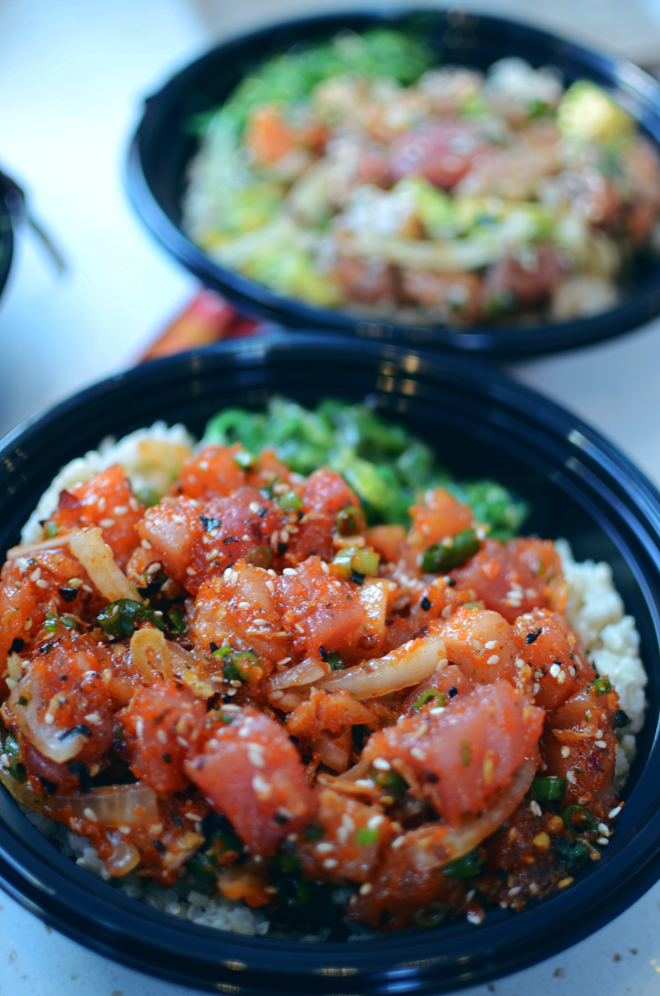 Our first stop on our road trip was for lunch in Pasadena. We took him to Spinfish, which is a poke bowl place. Sushi is Ben's jam, so I knew he was going to love this place. In fact, we all loved it! The girls get theirs without any raw fish, but with imitation crab meat instead. We haven't introduced them to raw fish yet, but I have a feeling that once they get a taste, especially the middle two, they will love it and won't even give California rolls a second look.
After lunch, we were all happy and satisfied, and ready to hit the road. We love doing little getaway trips like this to celebrate a birthday. Another post to come to share all about the citrus tasting.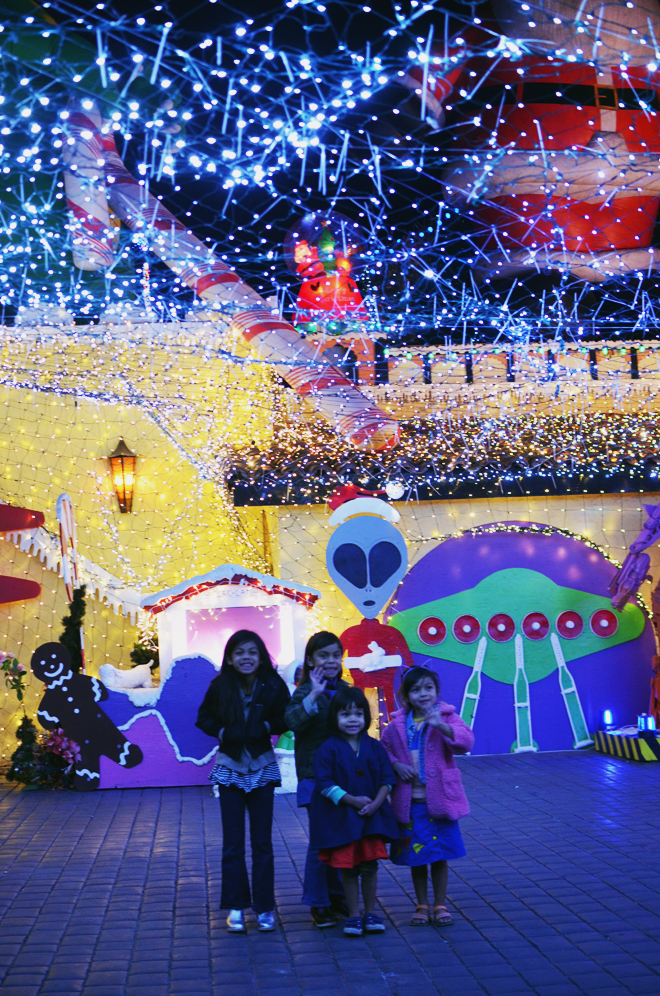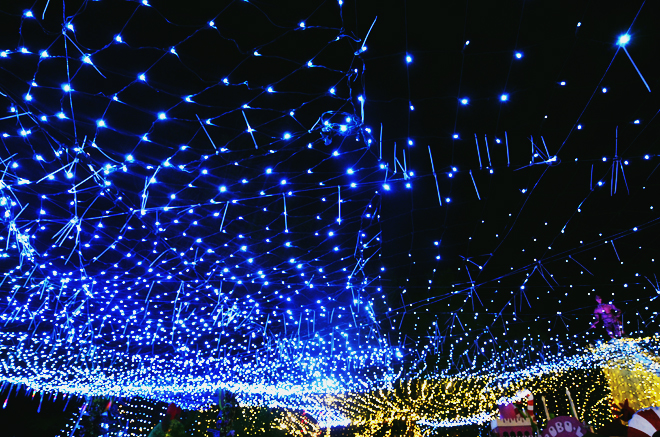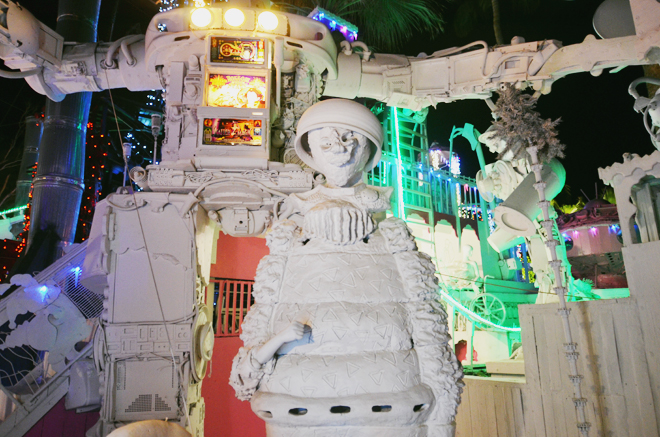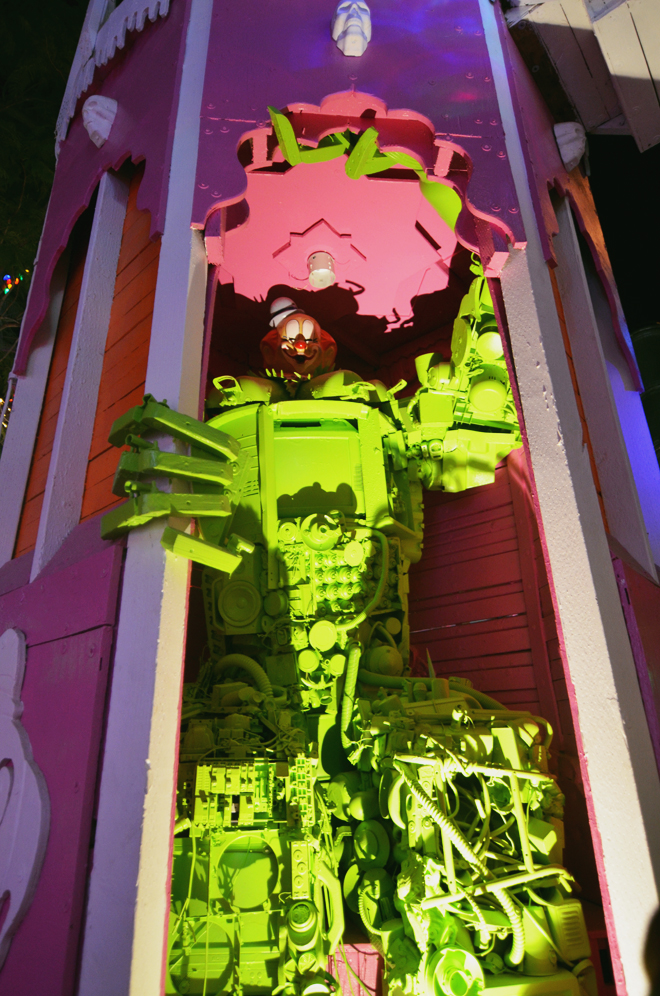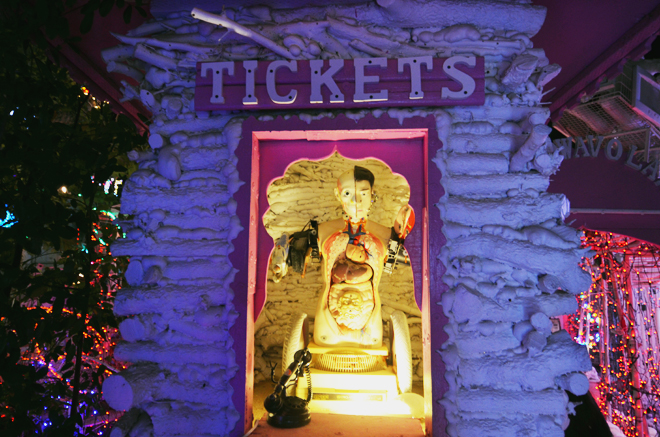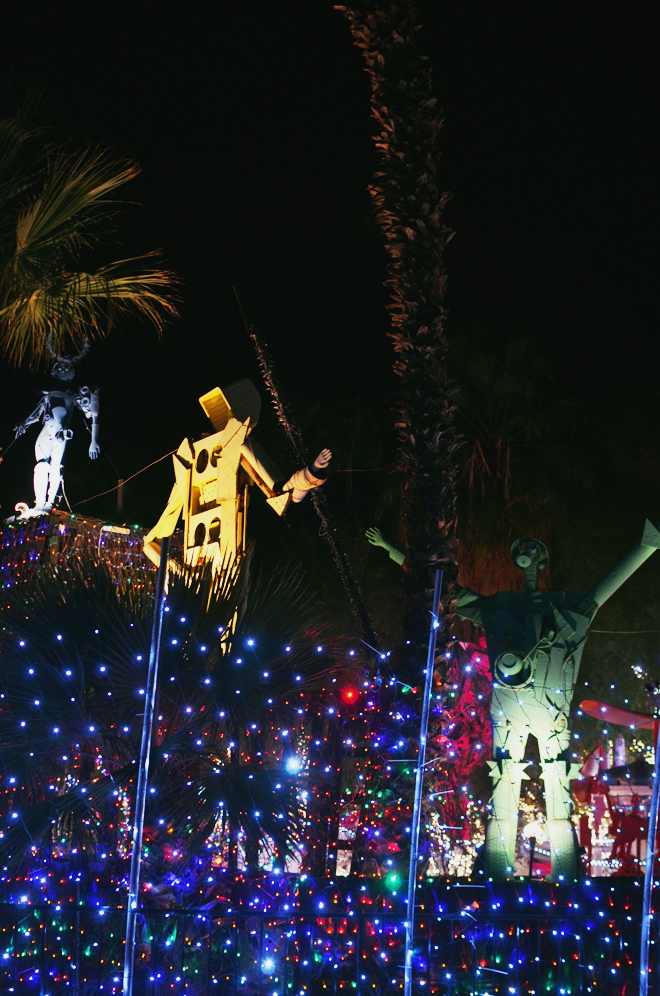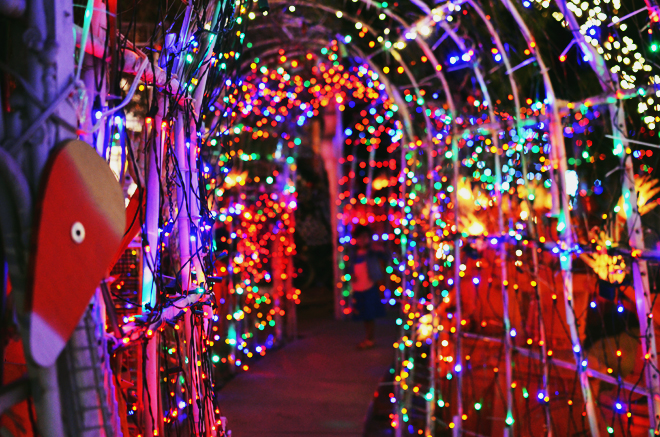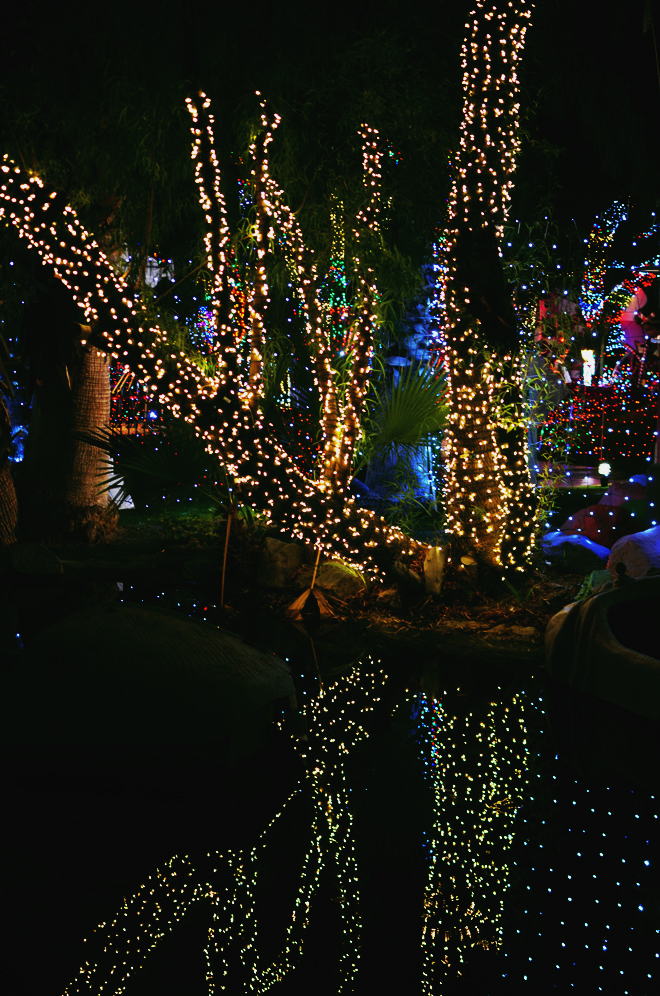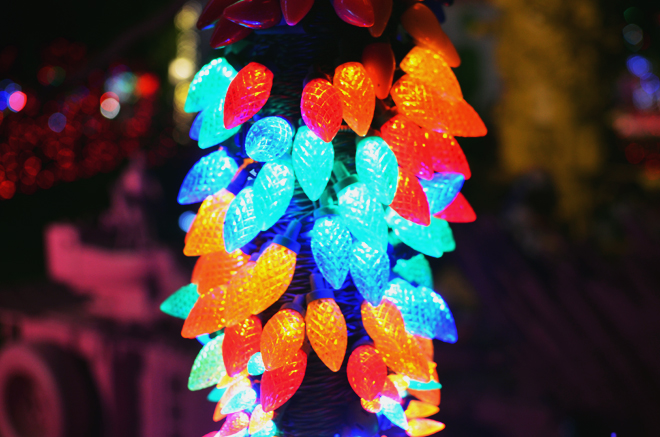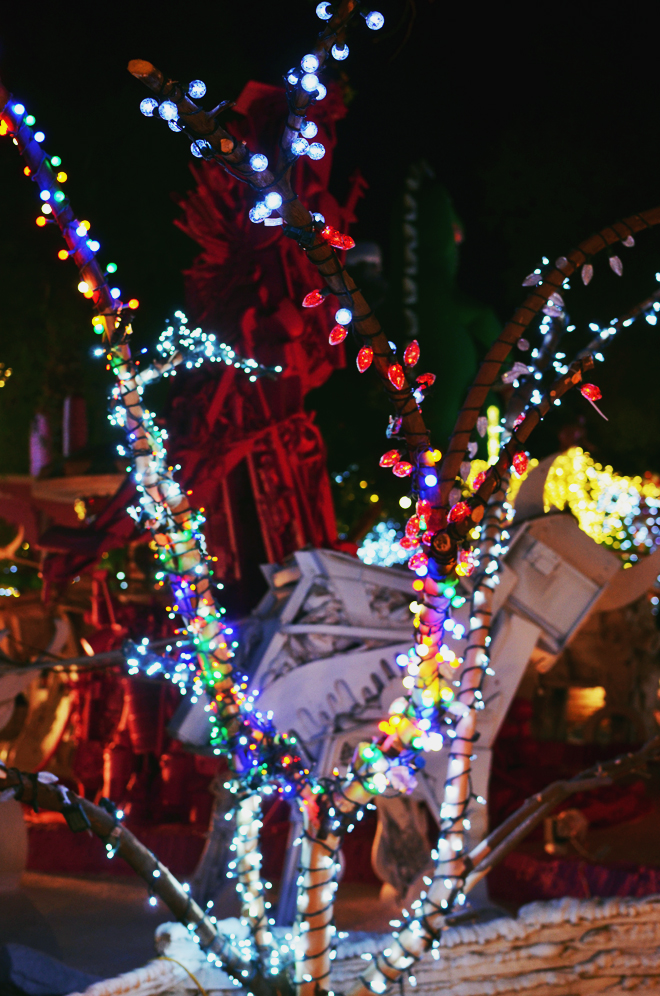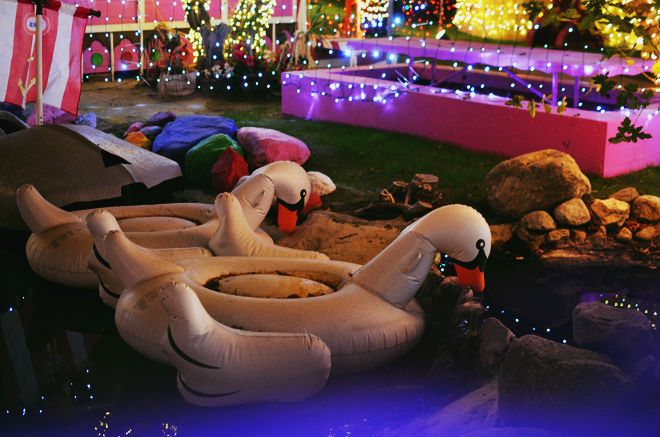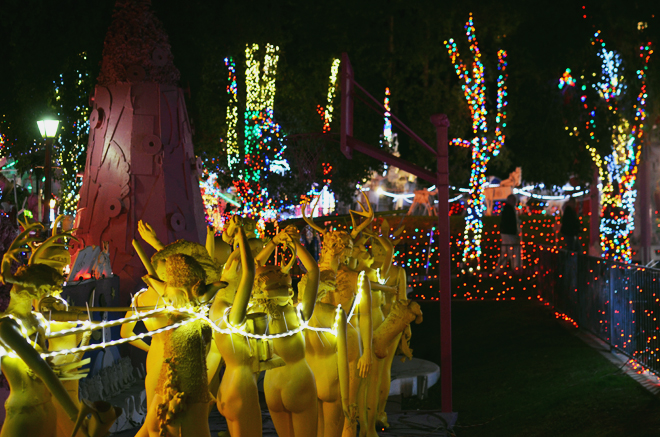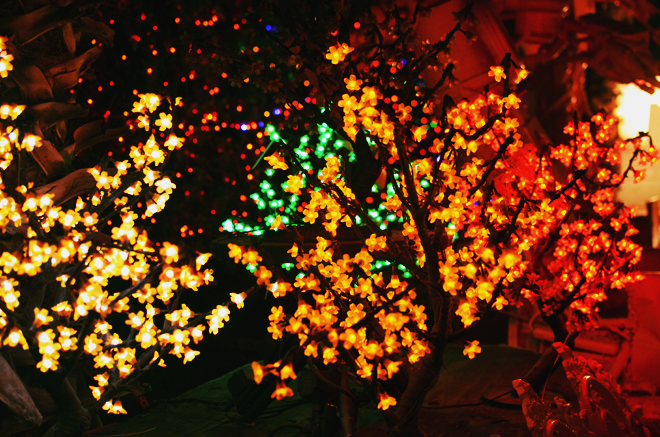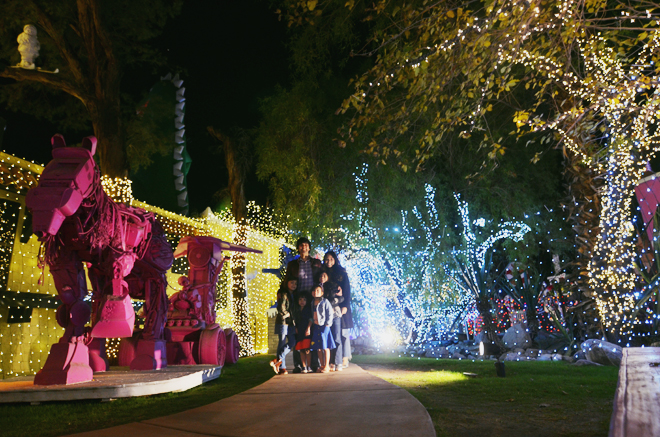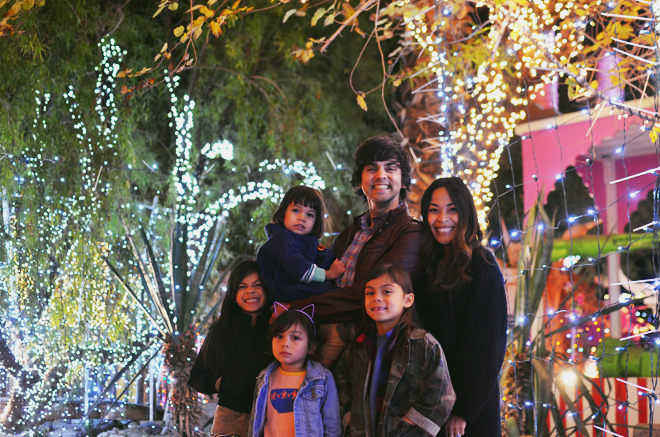 We kicked off Soul's birthday celebration with a stop at Robolights in Palm Springs (I learned about it from this cool blog; it's my fave site to gather ideas of things to do in California). Robolights is this insane art/light installation by Kenny Irwin and he's been doing this since he was a kid. The whole thing is done at his father's residence and filled with about 9 million lights, lots of robots and random bits of discarded items put together to create sculptures. It's pretty amazing how his parents just let him build on their property and keep adding to it. Obviously, they were really supportive of allowing him to use his imagination to bring things to life.
It was filled with lots of strange things, like robots with skulls all over the base, or a clown robot coming out of a tower, and a carousel of toilets. This is just a short list of the weird things there; the list could really go on and on. Take note, if you don't like clowns, this place might not be for you. Some things freaked out the kids, but they loved looking at all the lights. Their favorite parts were Darth Vader things they spotted here and there. There's so much to see there!
We went mid-week and it's a suggested $5 donation to enter. It wasn't busy at all, and took a little over an hour to walk through. On the weekend though, we were told that it gets pretty packed and it's like a crawl getting through there. One Saturday last year, 2,000 people went through in one night … crazy! Now, every time we see a house lit up like crazy, the girls say, "It's robolights!" And I just added some more lights inside our house yesterday, and they were all "It's robolights inside! It's robolights inside!"
When we are in the area again, we want to drive by the house to see what it looks like without all the lights. The lights get put up for the holidays, and get taken down after, but all the robots and sculptures (like the toilet carousel) stay up year round. I'm so curious what that looks like. It must be interesting to be one of their neighbors. If you're in the area, definitely check this out. The best way to describe Robolights … it is bizarrely fabulous.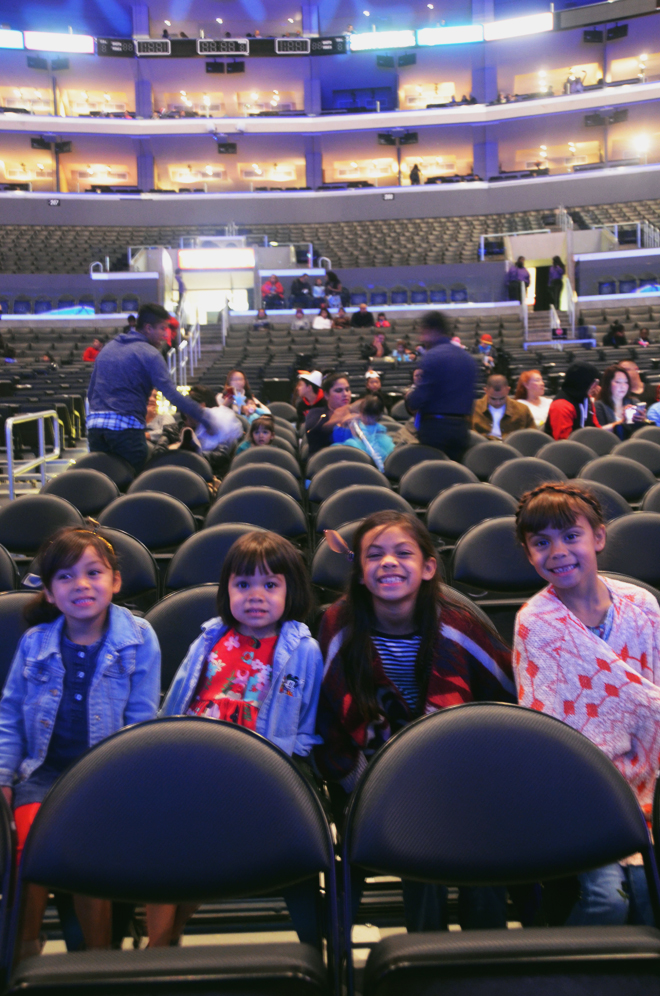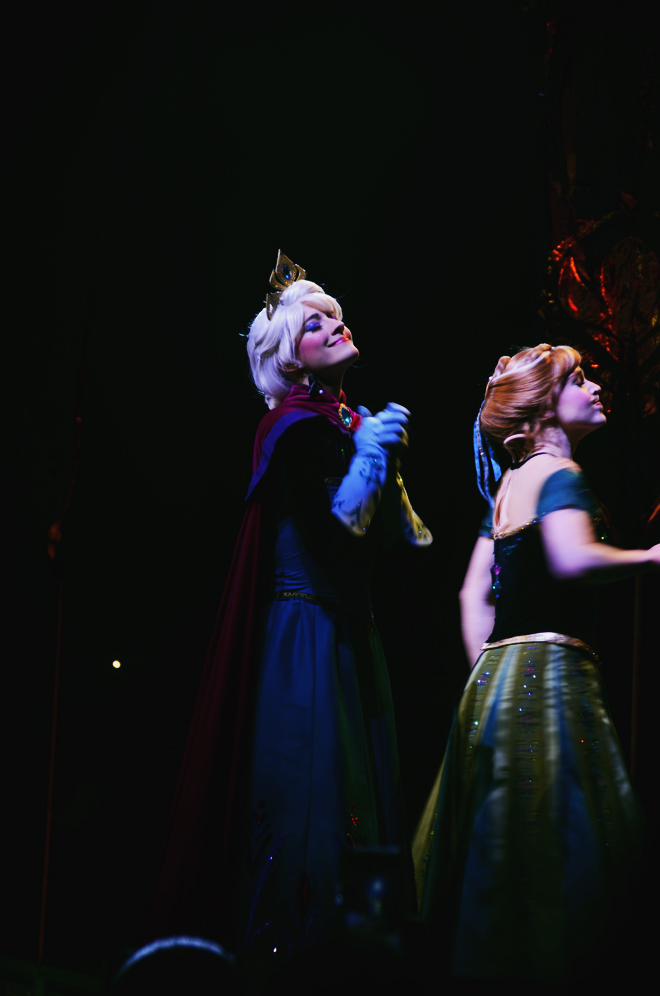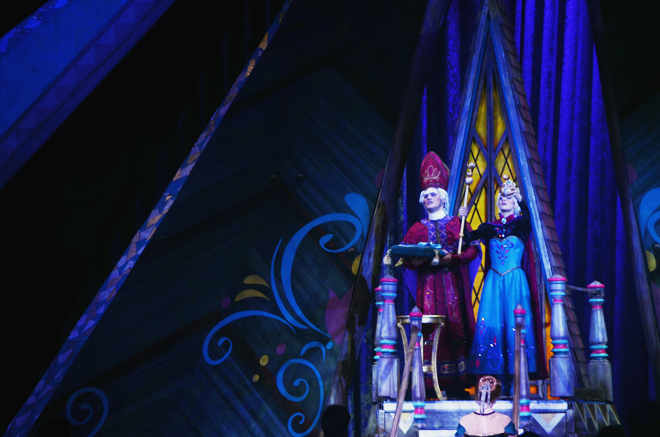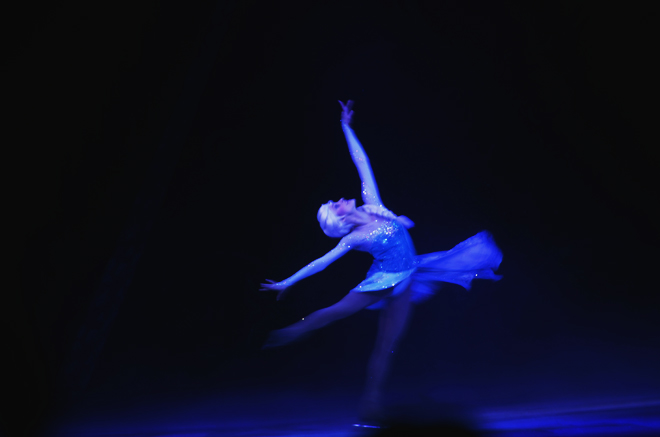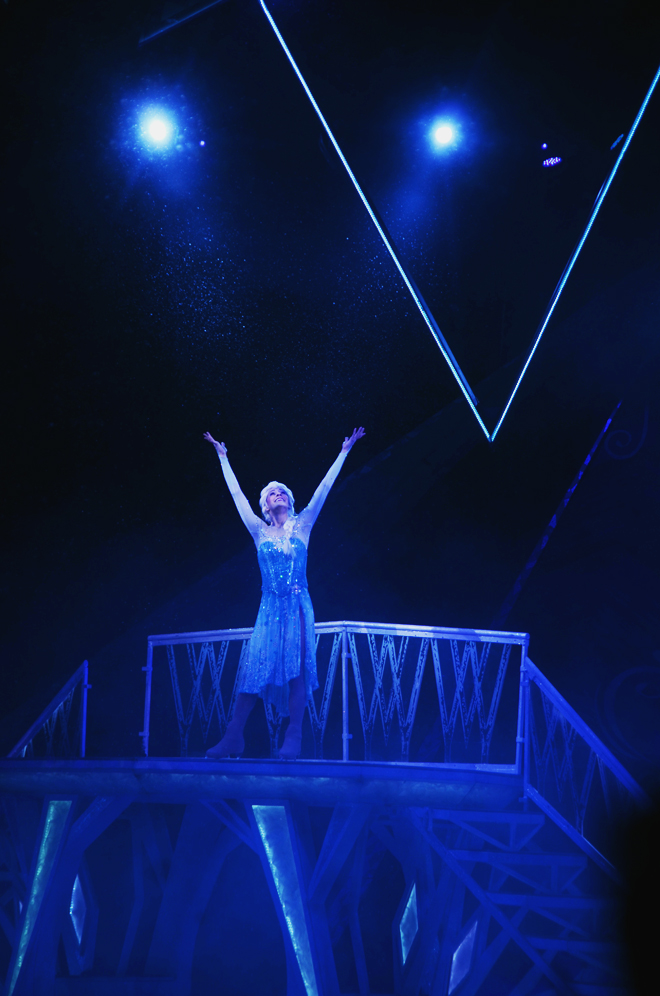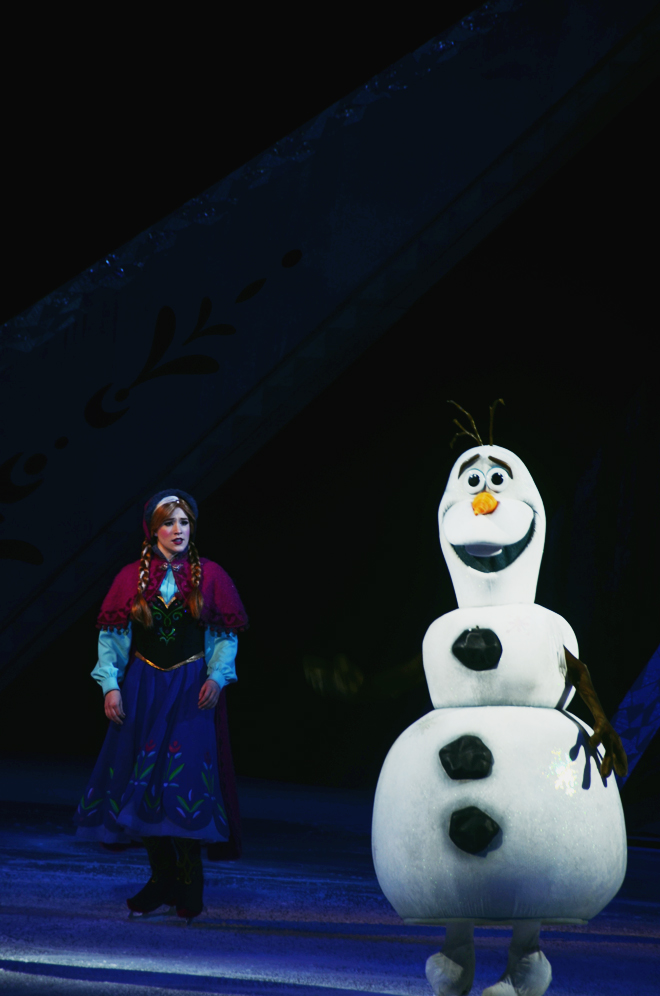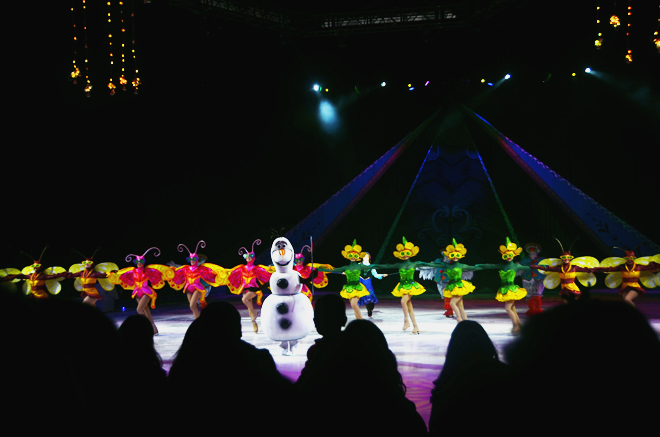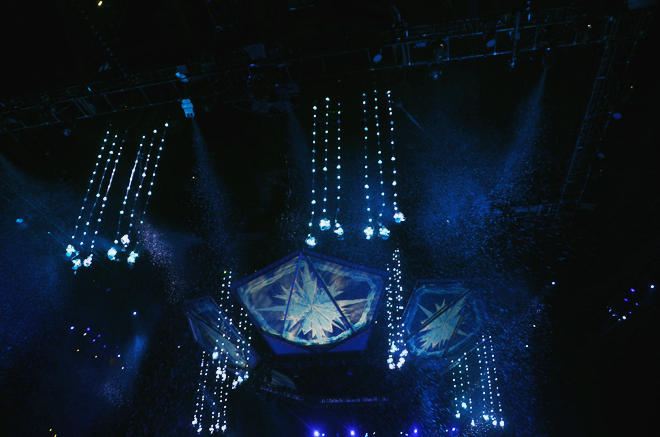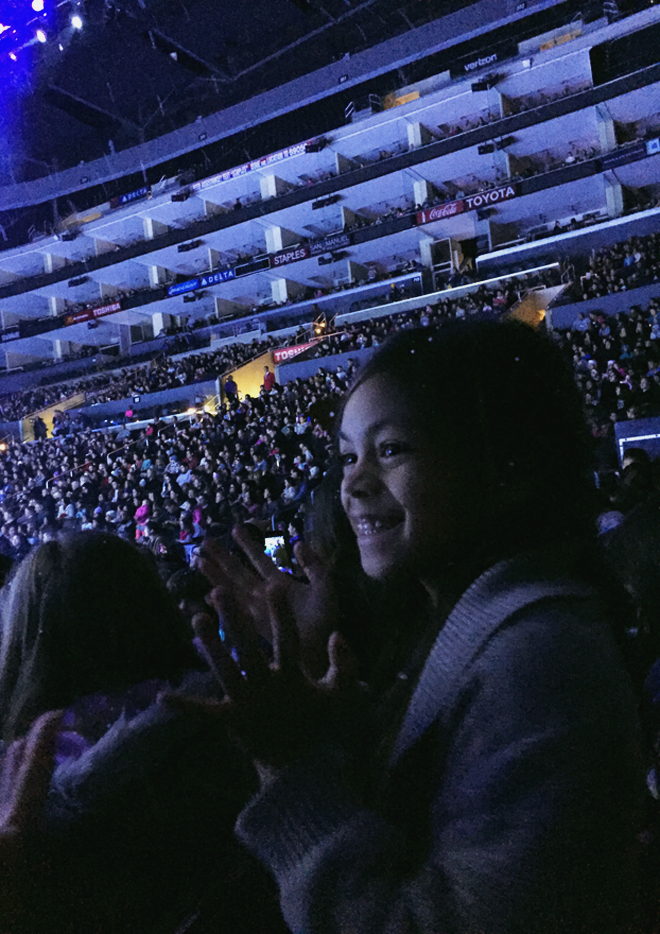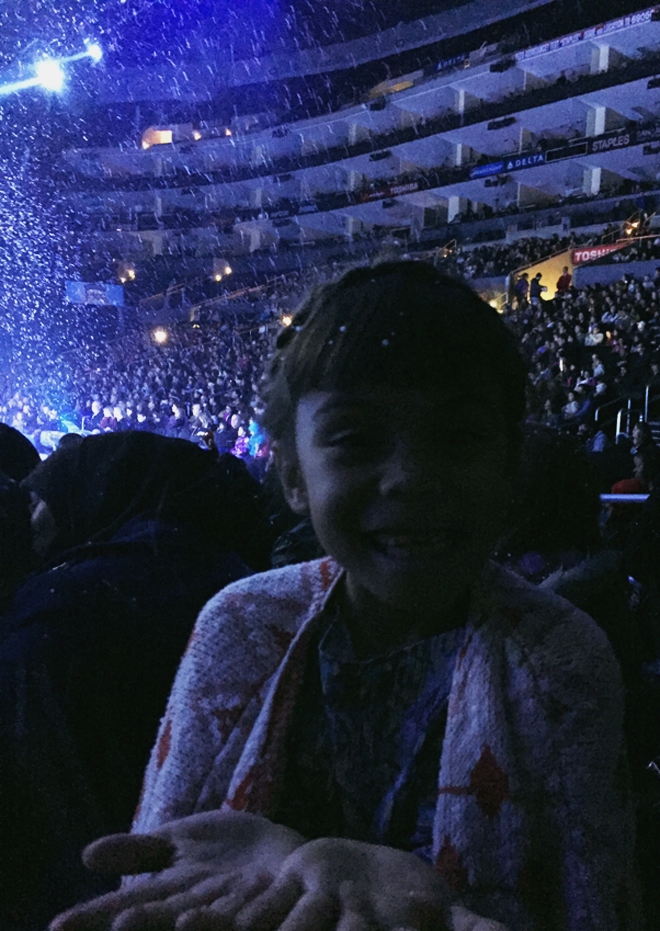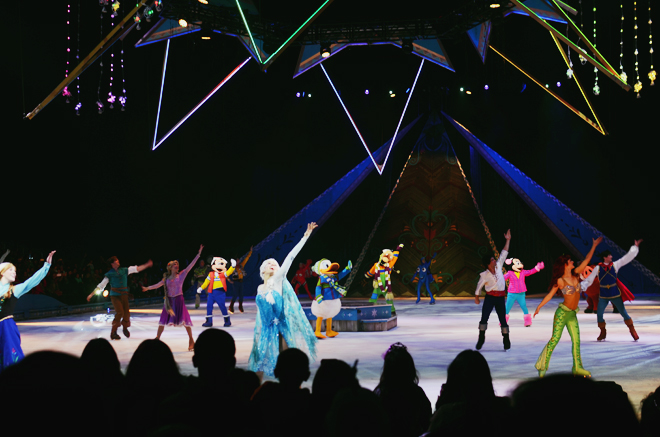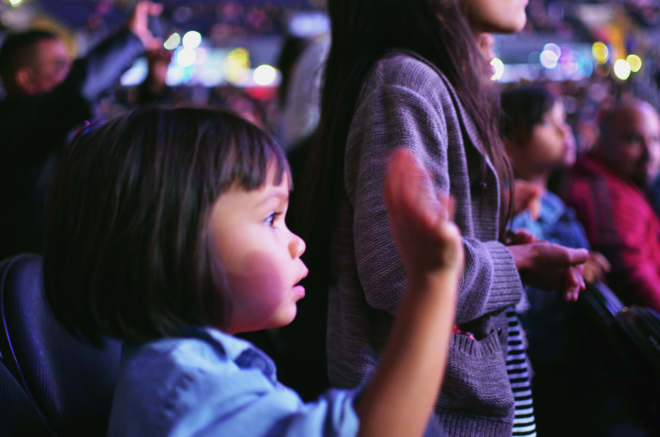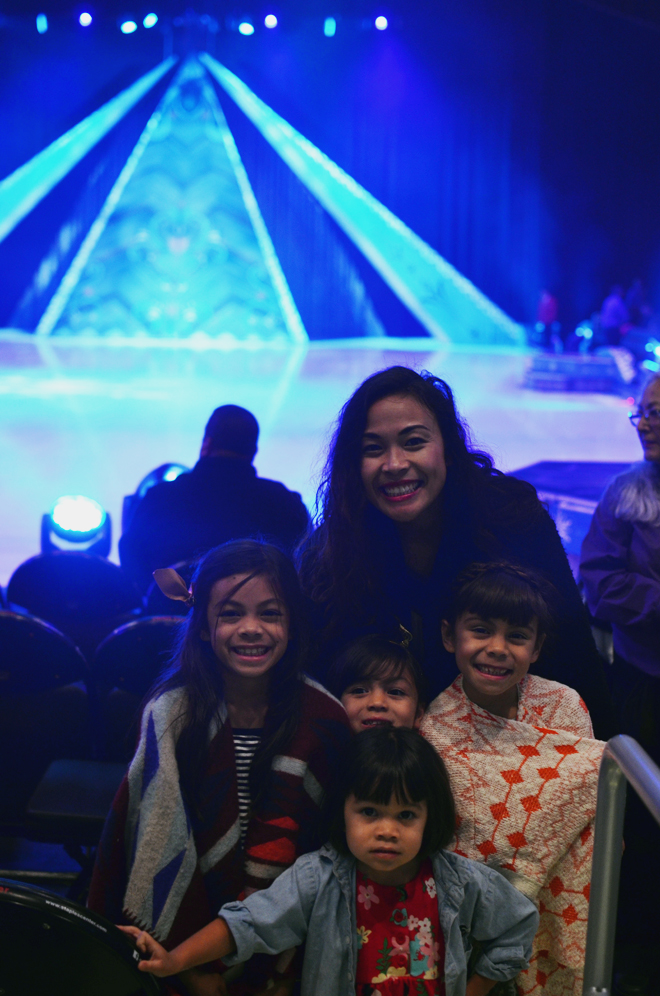 We arrived to the Staples Center, and mommy told us we were going to a Laker game, which we weren't happy about because we aren't Laker fans. When we were walking in we saw all this Disney stuff,. That made us so confused. When we sat down in our seats, mommy told us our surprise was to watch Disney on Ice presenting Frozen! As we were sitting down, someone asked for our tickets and then gave us new tickets to move closer. We moved so close to the stage, we were only 5 rows back from the ice.
While we were waiting for the show, we took pictures. It was so cold. Then, a boy and girl came out to show the audience how to do a snowman dance. After they left, Mickey Mouse and Goofy came out on a sled, and they were talking about love. Minnie Mouse came out and Glow started waving to her!
Mickey kept talking about love and he called out some characters who knew about love. He called out Snow White and her prince, Ariel and Prince Eric, Rapunzel and Flynn, Cinderella and her prince, Nemo and his dad (and Dori), Buzz and Woody, Timon and Pumbaa, and lastly, Donald Duck! All the characters started singing and dancing together. Finally, most of them left, except for Mickey, Minnie, and Goofy, and Mickey began to tell a story about two sisters, and then Frozen began…
During, the song "Do You Want to Build a Snowman?", I saw the younger Anna switch with the older Anna. We liked it when Elsa and Anna both said, "Chocolate!" at the same time. My favorite song is "For the First Time in Forever," and Brave liked "In Summer." Soul said her favorite was "Fixer Upper," and Glow's was "Let it Go." As Elsa sang, "Let it Go," and used her powers, snow was falling down and all of us loved that part so much.
The funniest part is when we saw Olaf and his head came off. That part was hilarious! When the show was ending, we saw all the characters come out and dance again. Then, once we were in our car and heading home, we kept talking about how much fun that was. My sisters and I liked it so much that we want to see it again!
- True
Disney on Ice presenting Frozen runs in Southern California from December 9th until January 4th. To see a complete list of tour dates and see if they're headed to your area you can check here.
This post is in partnership with Feld Entertainment as a Feld Family Ambassador; complimentary tickets for the show were provided. I'm always so thankful opportunities such as this (my girls are especially thankful), and also for the time you take to support me and this space.