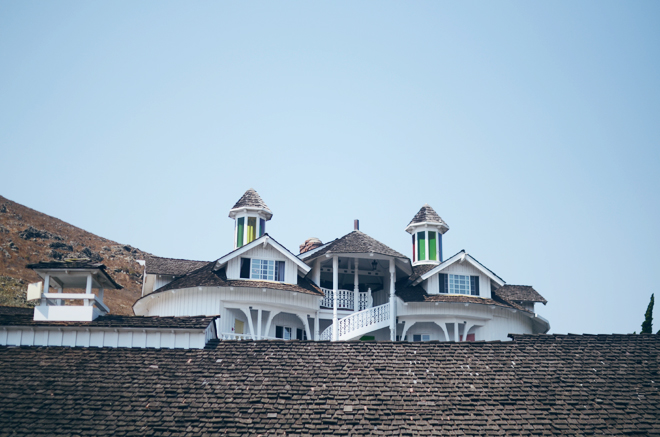 I don't really have an interest to stay at the Madonna Inn. I think it looks cool, kitschy, and whimsical, but I'd rather sleep somewhere simpler (I'm an all-white spaces type person). Although, I would like to take the girls to dine in their all pink dining room. I think the busyness of the hotel rooms stresses me out a bit, but I think it's definitely worth it to walk around the premises. Alex Madonna was certainly a creative fellow and I appreciate his resourcefulness in how he built the hotel with all those big boulders from his construction work, and the quirkiness he infused throughout. I love how much that man loved pink; that dining room is Soul and True's dreams come true. Also, that men's restroom with the rock formation waterfall urinal is undoubtedly interesting.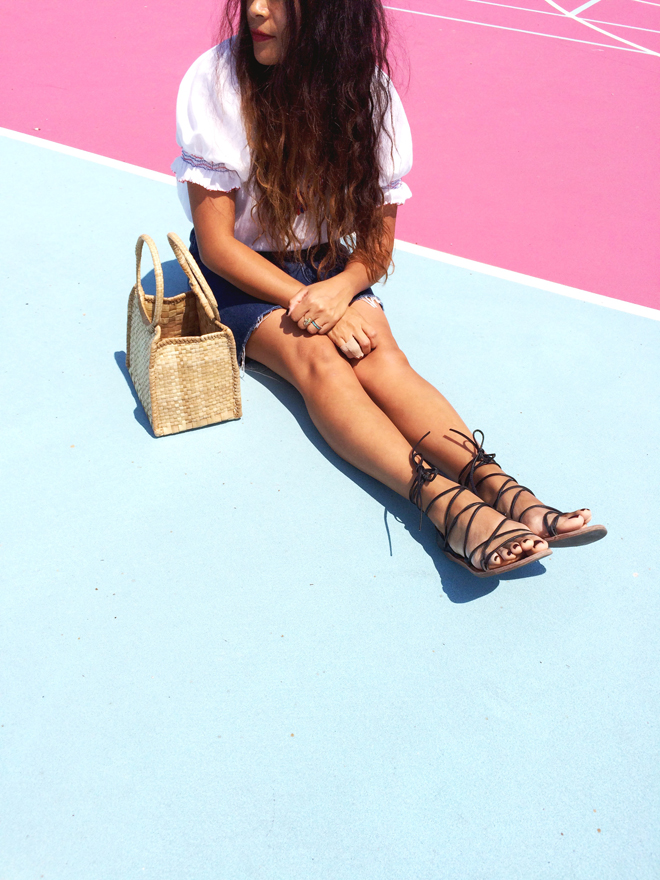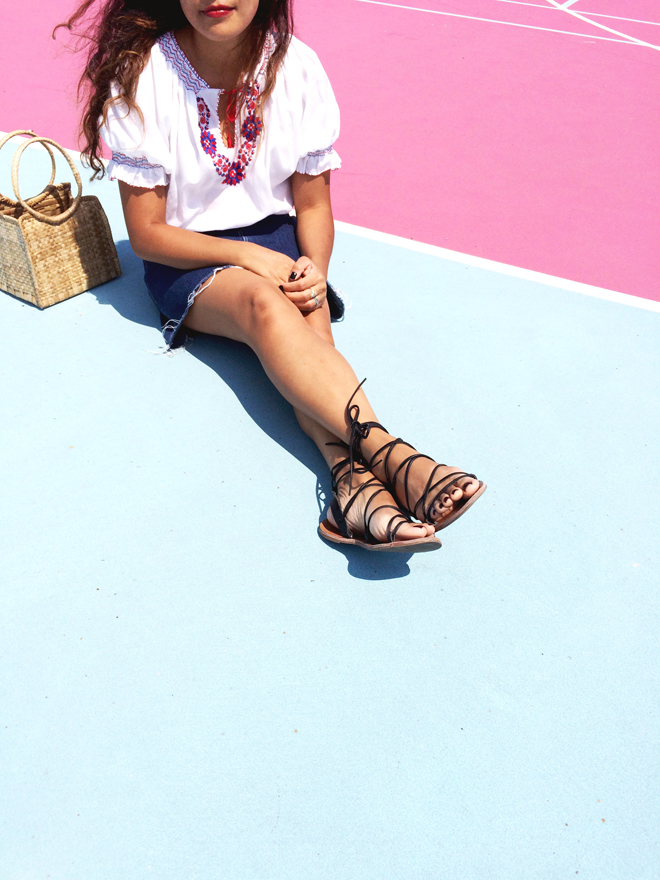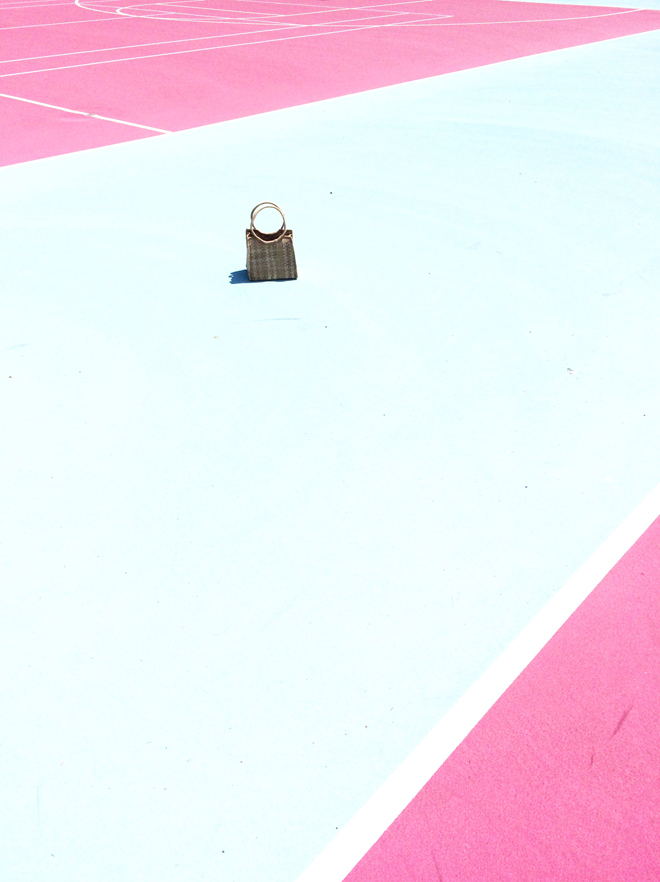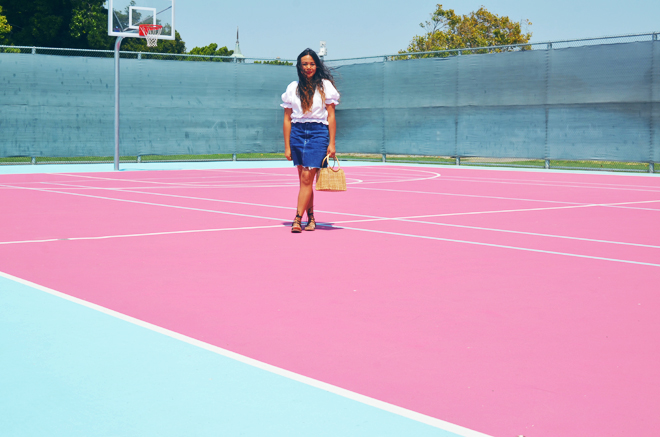 Silly me, while roaming around the Madonna Inn, I decided to have some fun shooting on the pink and blue basketball court. It was one of those #weirdthingsthatbloggersdo moment. Plus, I had exhausted all the thrift shops, and didn't find much, walked around downtown SLO, as well as peeked around the entirety of the Madonna Inn, so I had time to kill while Ben was at the conference.
The whole time I was there, I debated getting a slice of their pink champagne cake, but it was such a huge slice, and I didn't think I could finish it, so I decided not to. I really wanted to get one (or two) of their goblets though, but decided against that too (found them cheaper on eBay!). I'm glad I passed on both because I came home with more indoor plants and a really pretty vintage bag I found at an antique shop.
on me: top, vintage hungarian blouse (vintage here, new there). denim skirt, vintage (vintage here, new there). basket, thrifted (similar here). sandal, gap (last year, similar here).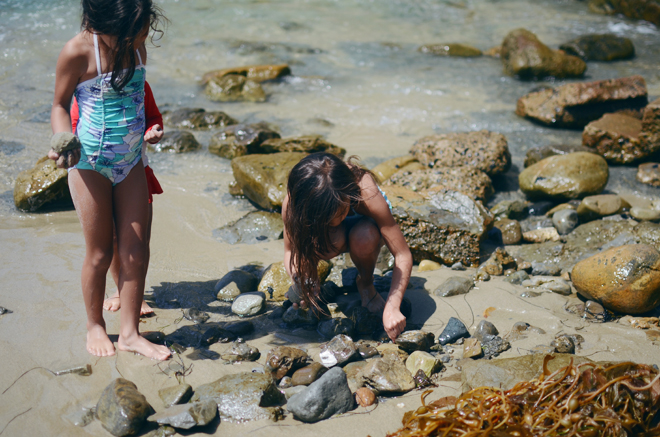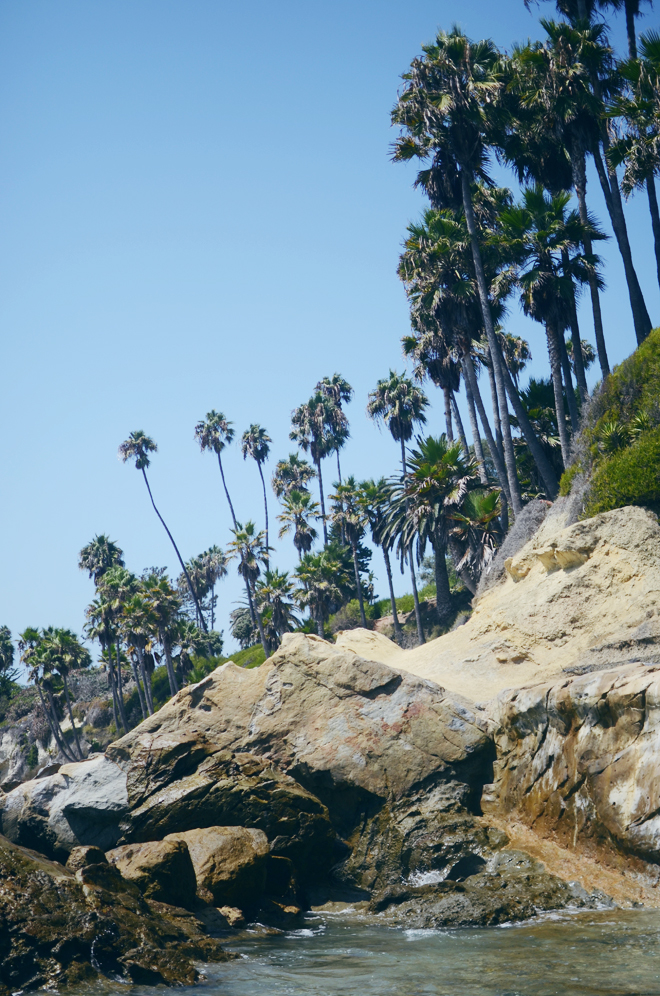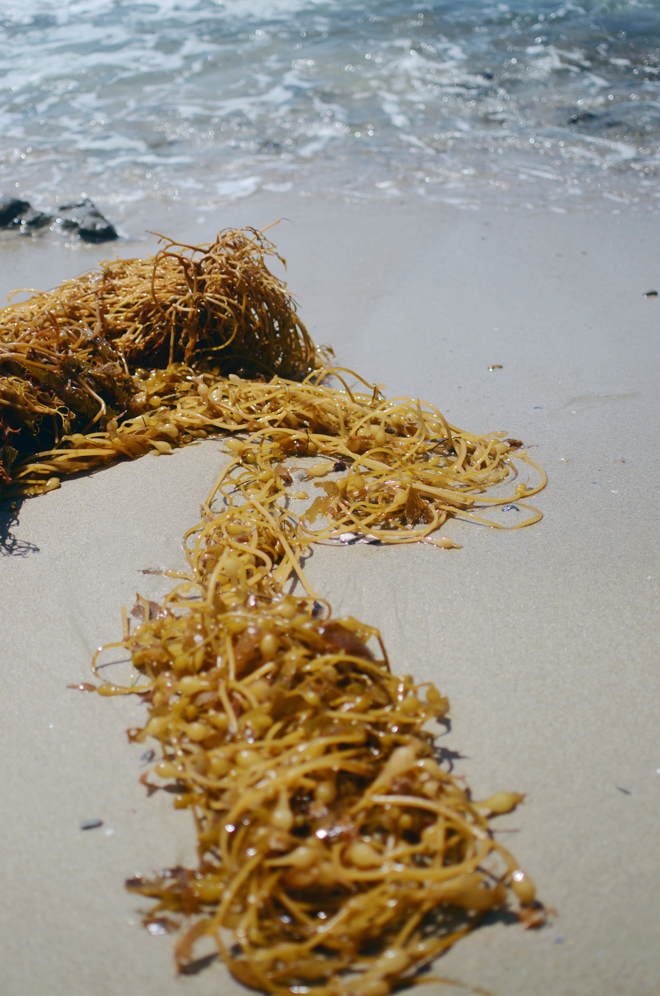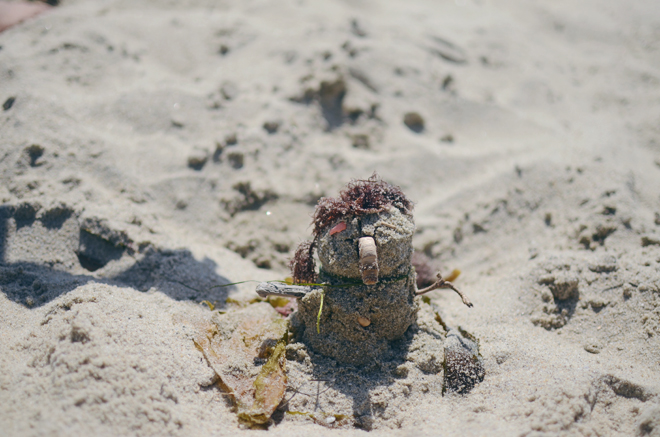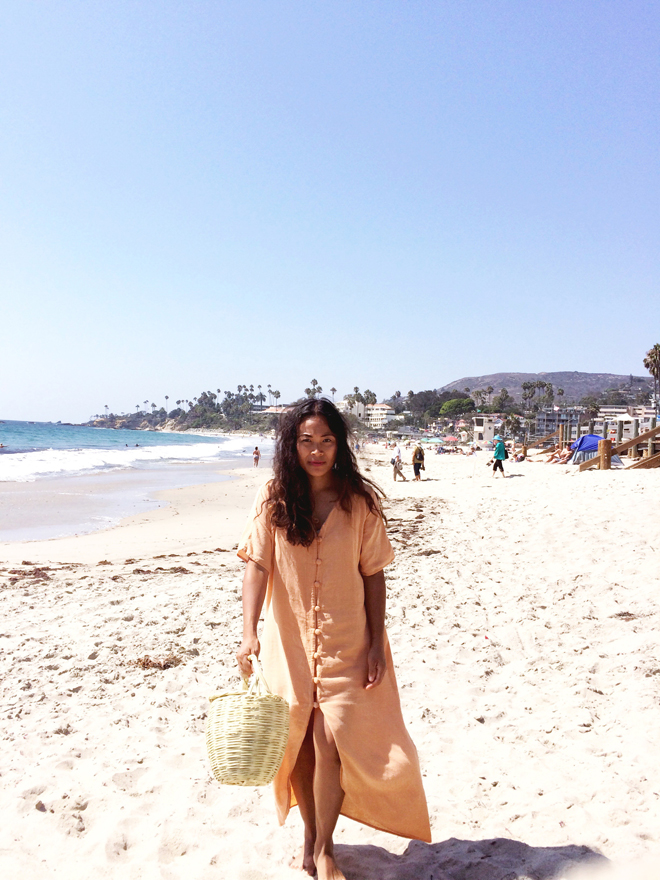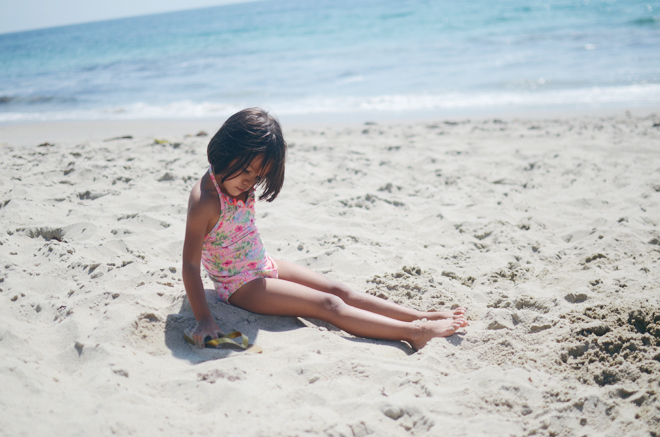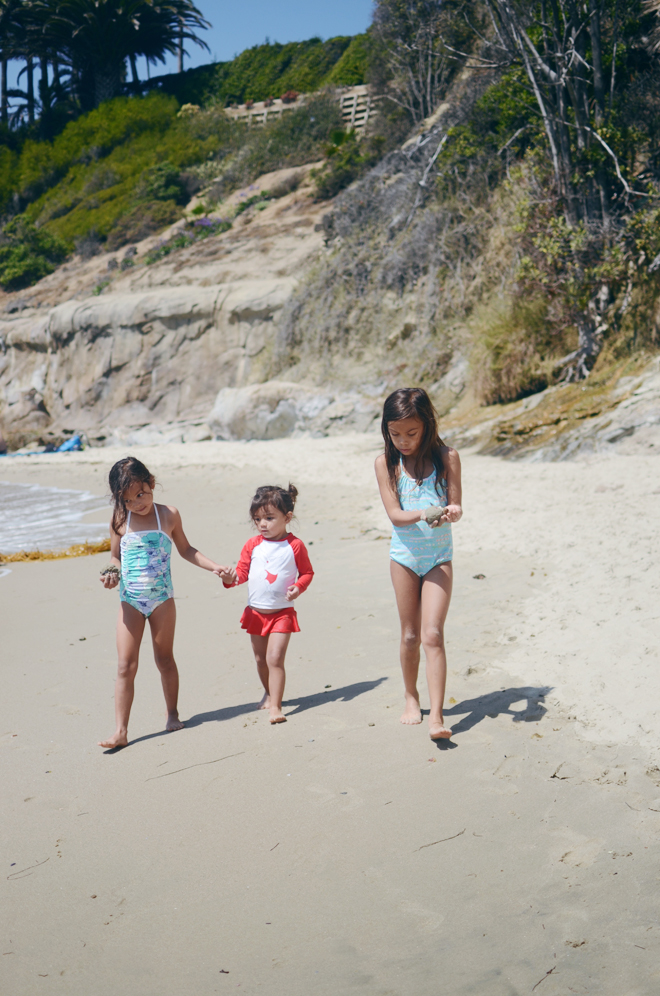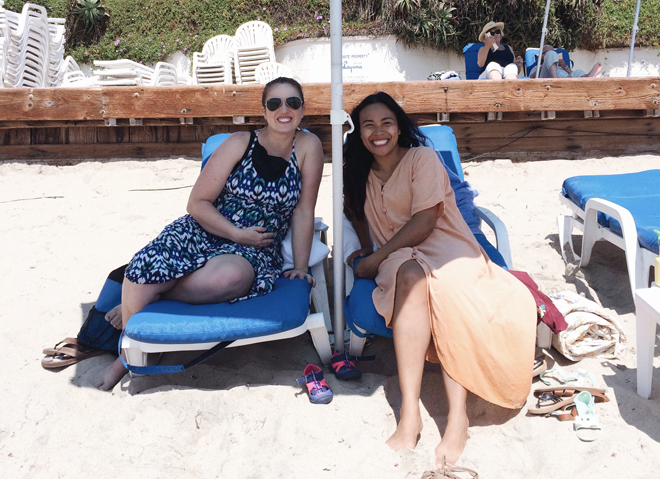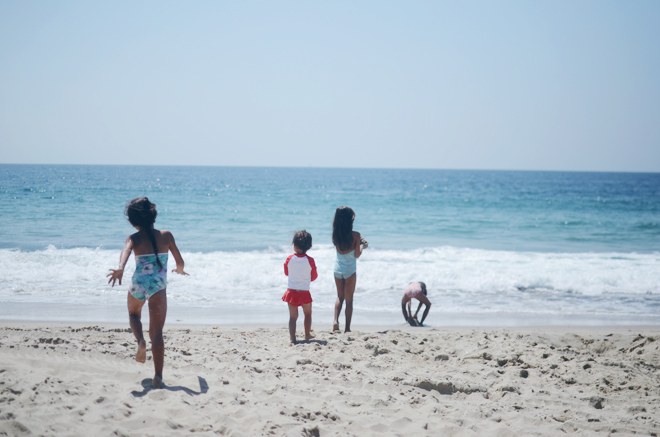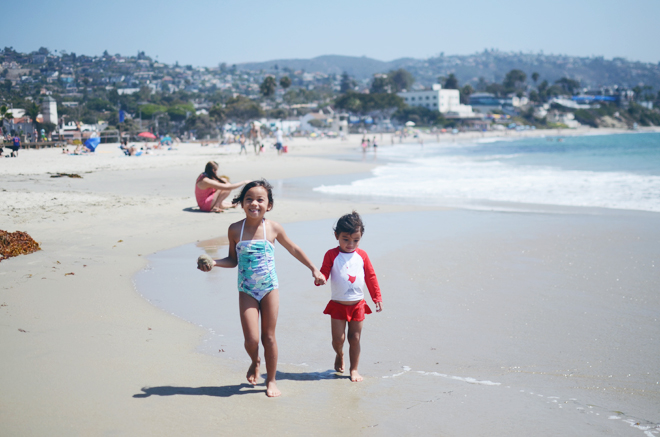 We had friends in town last week, and they were staying in Laguna Beach, so I decided to be spontaneous and head on over. I rallied my troop, had them bring their school books (there may have been "loud talking" involved to get everyone to hurry up), and off to the beach we went. The big girls had assignments they worked on in the car, and then when we got home in the afternoon, we tackled more school.
I'm so not spontaneous, and doing something like this is totally out of my nature, but it's good for my girls. It's good for them to see mommy let loose a little bit and not be so structured all the time. Sure, it may have been a crazier morning not being in routine, and I wasn't the most loving rushing them around, but once we got to the ocean, it was all good. They ran in and out of the ocean, made balls of sand, got a lot more kisses from the sun, collected seashells, and just had a grand ole time. Of course, while they got play time with their friend Scarlette, I got some friend time with her mom. I'm thankful for days like this and it's one of the #joysofhomeschooling. Sometimes, it's okay if play comes before work. Spontaneous is not my middle name, but I'm trying.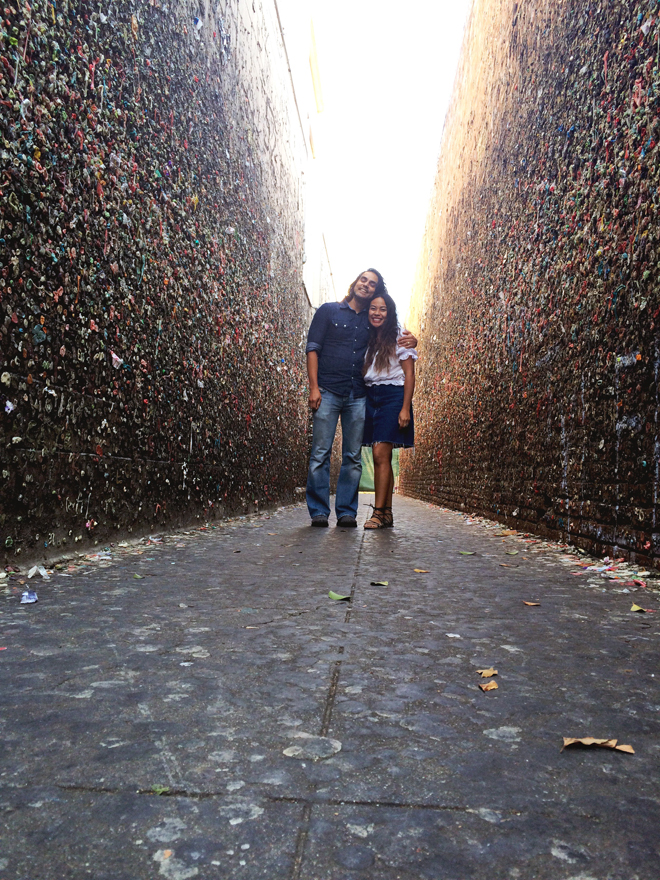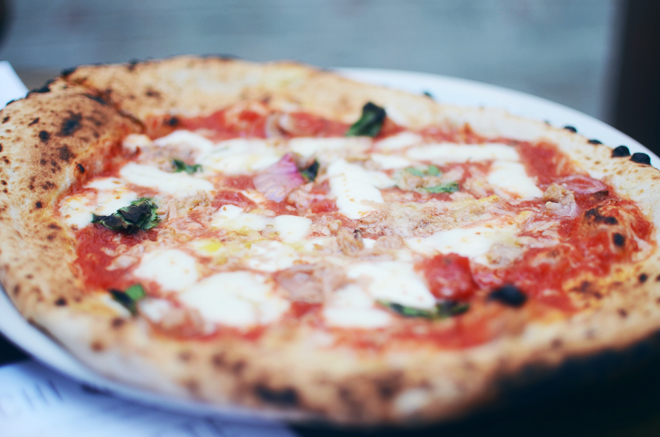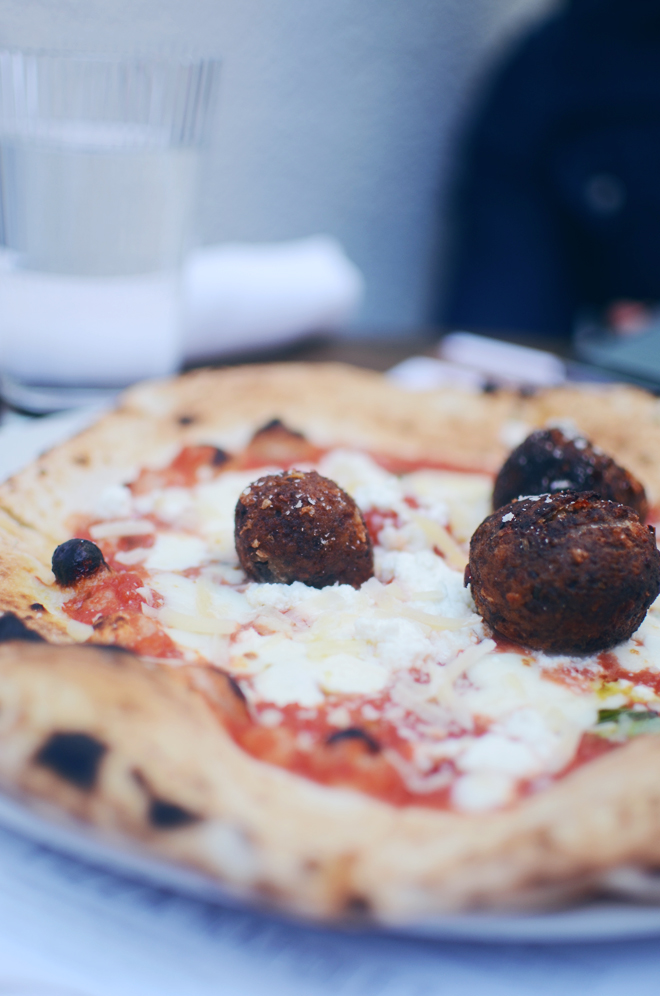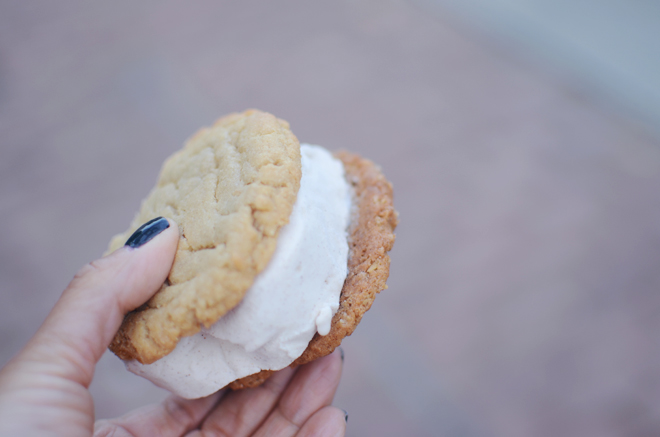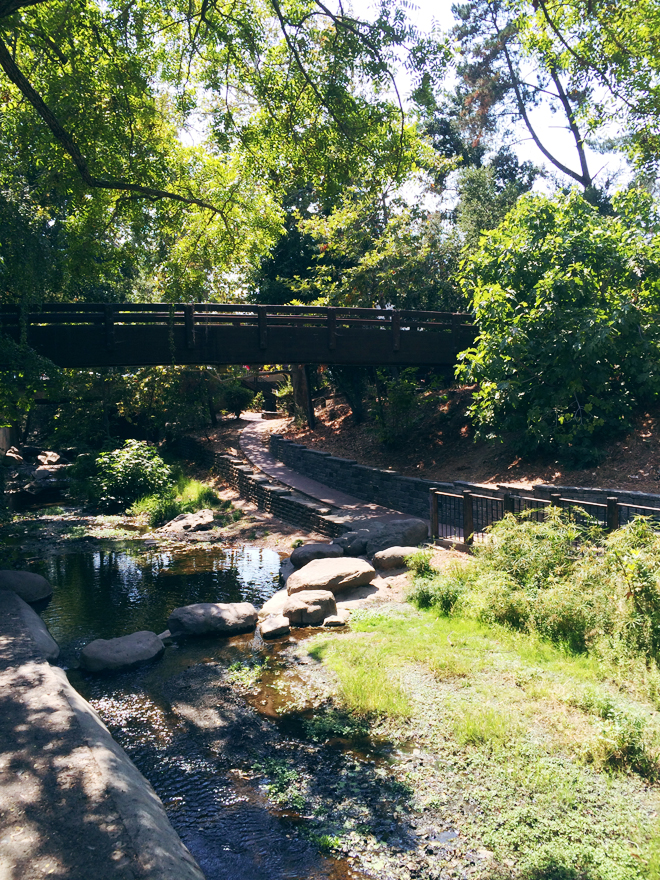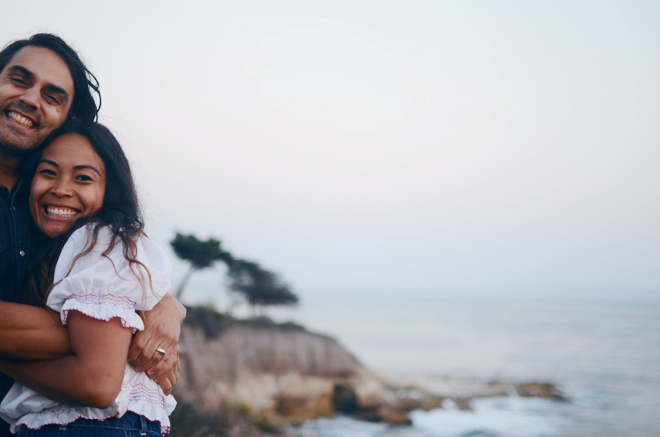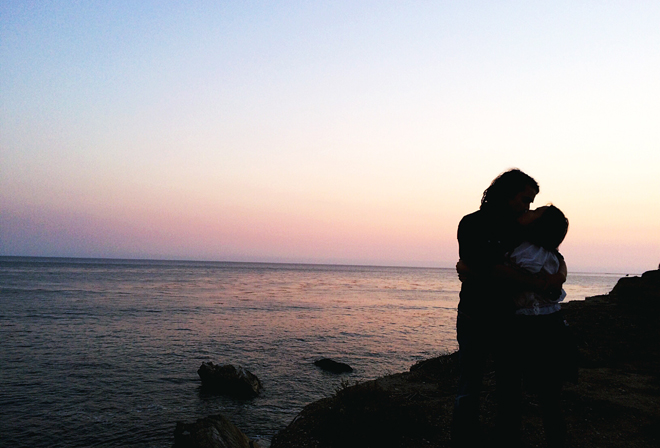 Recently, Ben and I went to San Luis Obispo for the weekend. He attended a California Rare Fruit Grower's conference on edible landscaping, and I gallivanted about town. We were reunited again once the conference was over, then we had a nice little date night in downtown SLO.
We walked around a bit, made our way to Bubblegum Alley to snap a quick picture (we were in awe and disgusted by all the gum), and then we went to Flour House for dinner. He chose the wild boar meatball pizza and I went with the ahi pizza. I love the way the pizza dough was cooked, and while both were delicious, we agreed my ahi pizza was better. That sauce though… so good! We asked for extra to dip our crust in. I want to experiment and try some homemade pizzas with fish on it.
After dinner, especially when on a little getaway, I must have dessert. We walked over to the Batch for some old fashioned ice cream sandwiches. I went with half peanut butter cookie, half oatmeal, with churro ice cream. I ate my ice cream as we sat out by the creek. It's such a lovely, laid-back town, and we both loved the town vibes.
We were so close to the beach, so of course we had to make our way over there too. Watching the sunset at Pismo Beach was the perfect way to end our date. It reminded us of our dating days because we used to go to the beach for dates, and it would often end with us watching the sunset.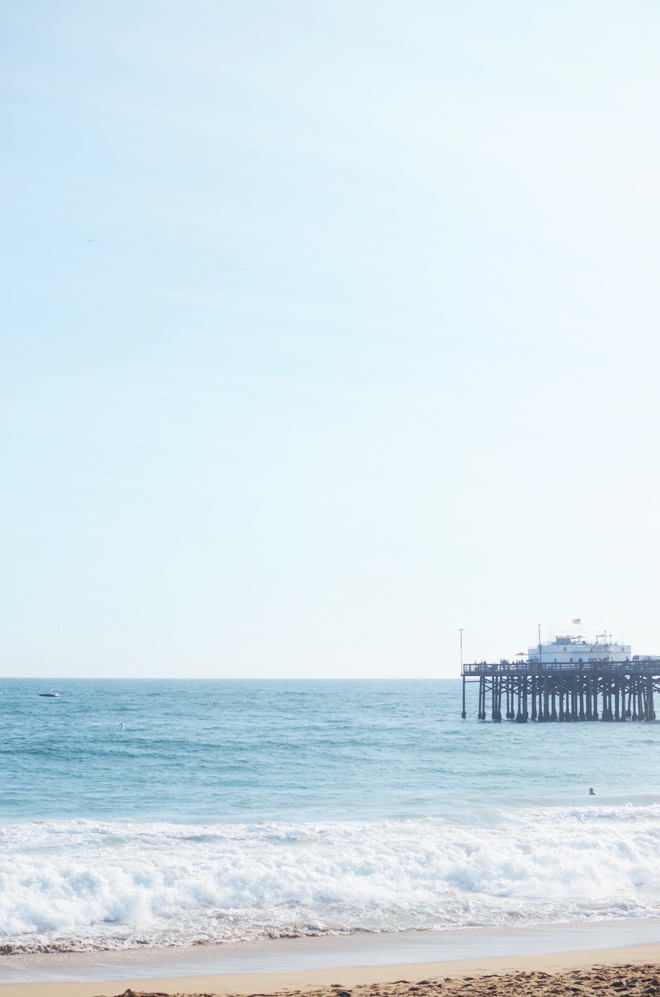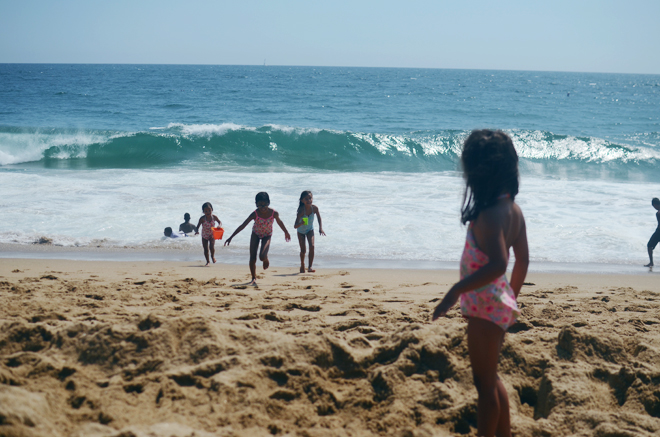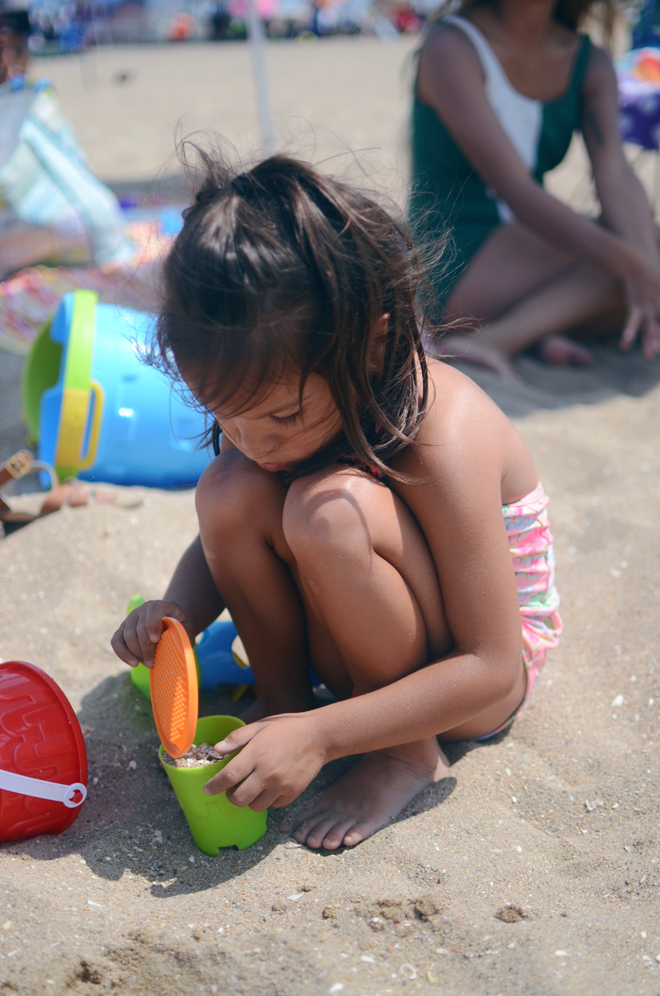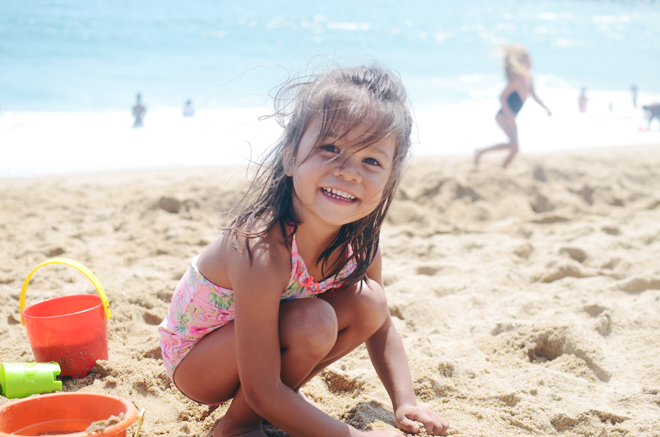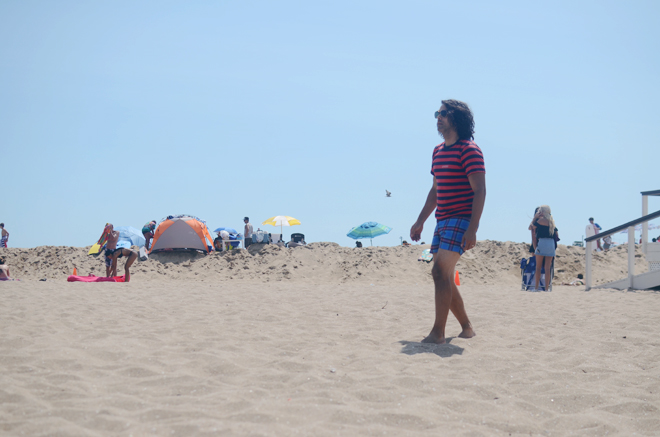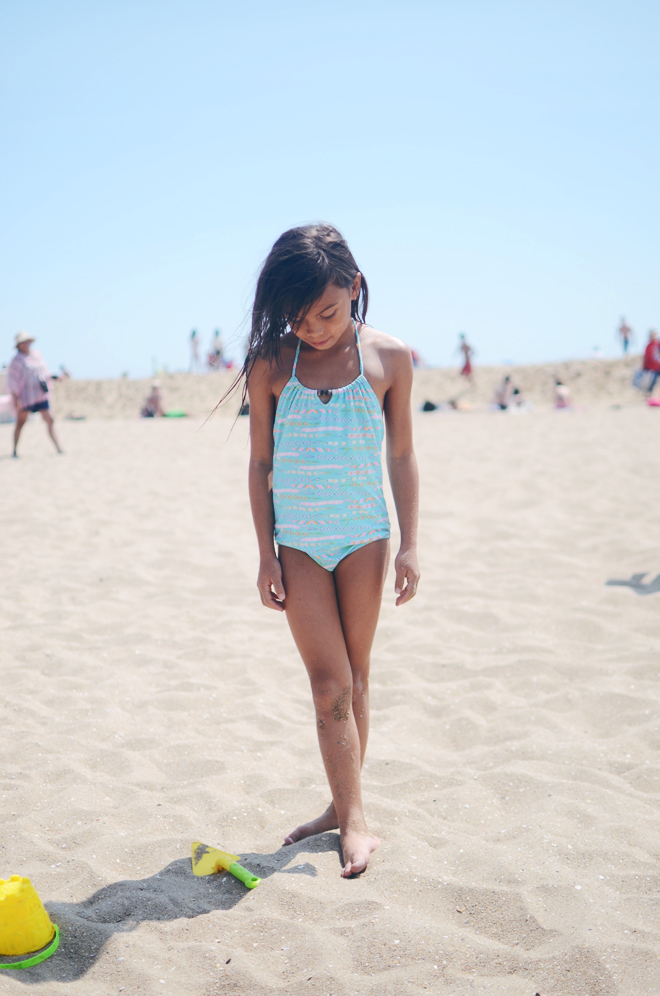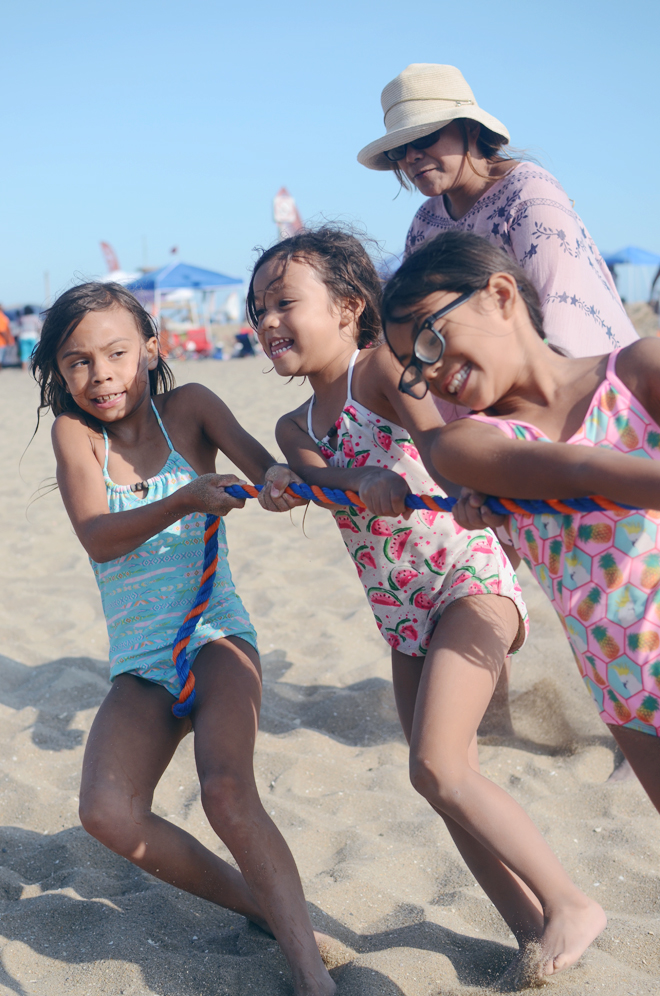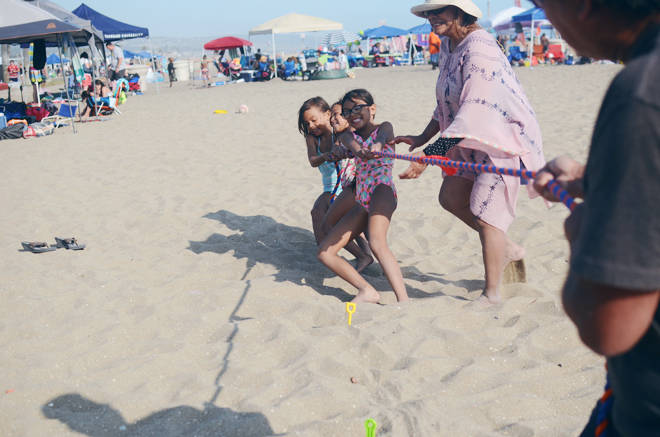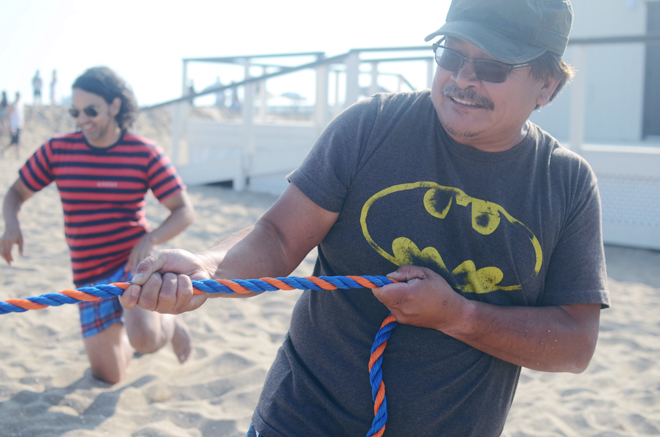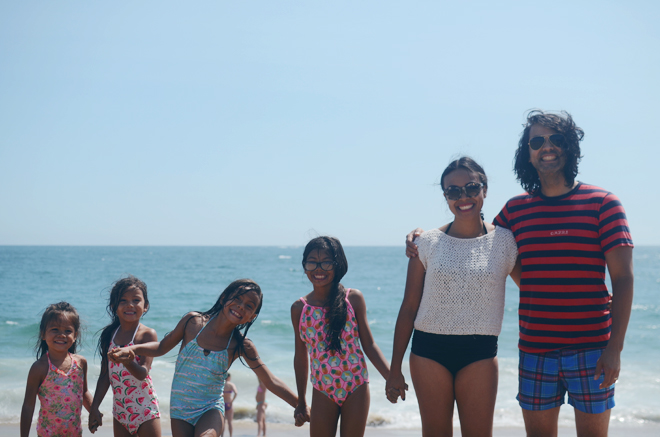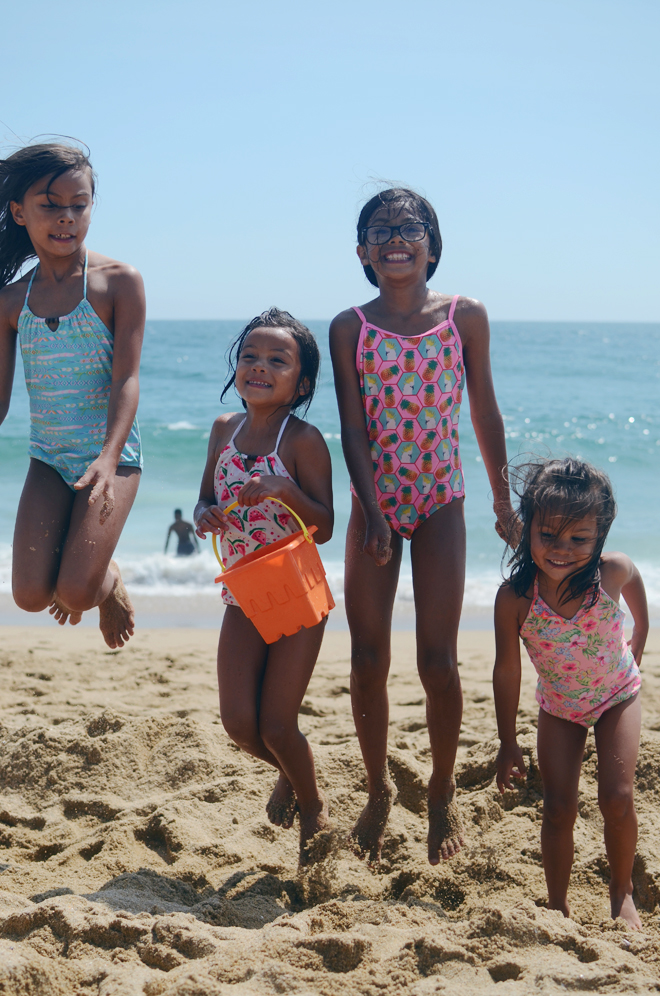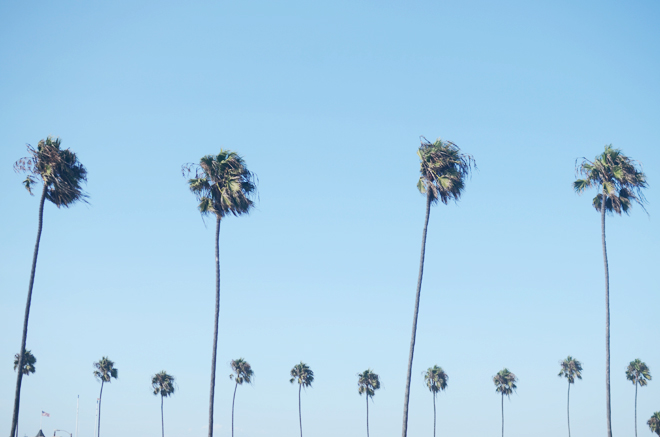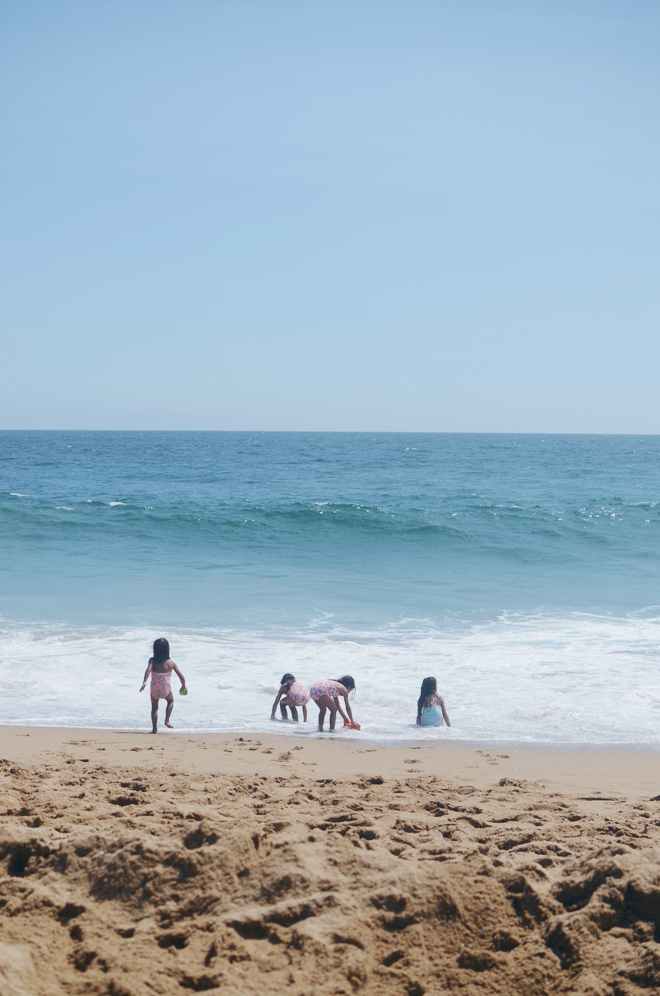 We had a good last hurrah on our last week of summer… we had A-day, went to the beach, and Ben and I even went away for the weekend. My parents planned this family and friends beach day, and they came equipped with everything for a full and fun day under the sun. They brought food, volleyball equipment, sand toys galore, umbrellas, tents, frisbees, and tug-of-war! We had so much fun relaxing and playing.
The hit of the day was the tug-of-war. We played so much and tried all sorts of team combinations. My favorite was seeing my kids versus my parents. My girls were so serious about it and trying with all their might to pull the rope. The game finally ended after my sister ended up ripping some skin from holding onto the rope too tight. Ouch!
I'm glad my parents gathered all of us for a family day at the beach. We seldom go to the beach, so it was such a pleasant afternoon enjoying this bit of California we don't enjoy often enough. I'm hoping this big family and friends beach picnic becomes an annual thing!
on me: top, vintage from calivintage. high-waisted bottoms, urban outfitters. on true: swimsuit, gap kids. on brave: swimsuit, c/o sunuva. on soul: swimsuit (this pattern), c/o sunuva. on glow: swimsuit, c/o sunuva.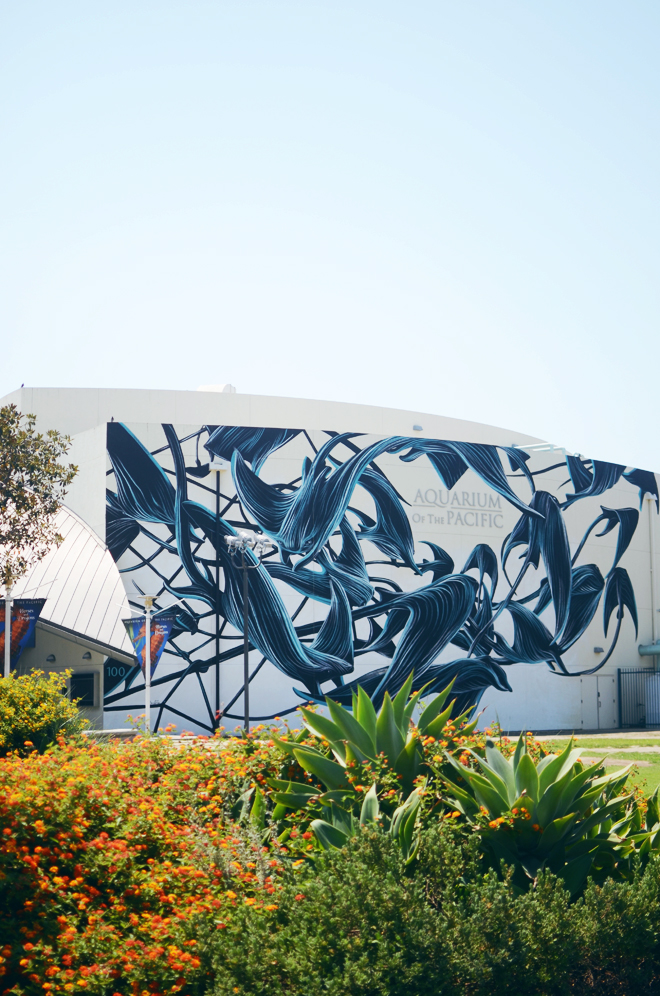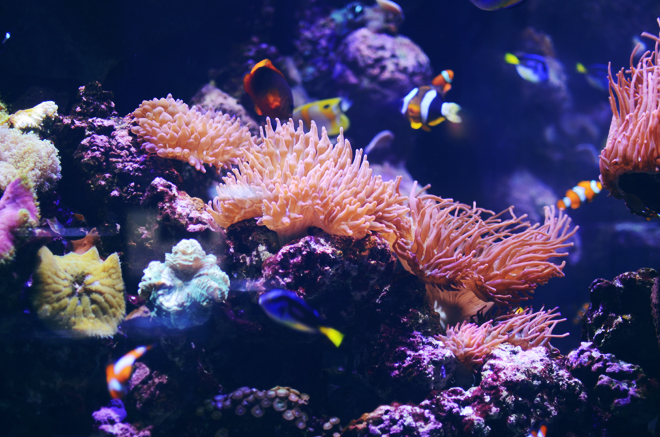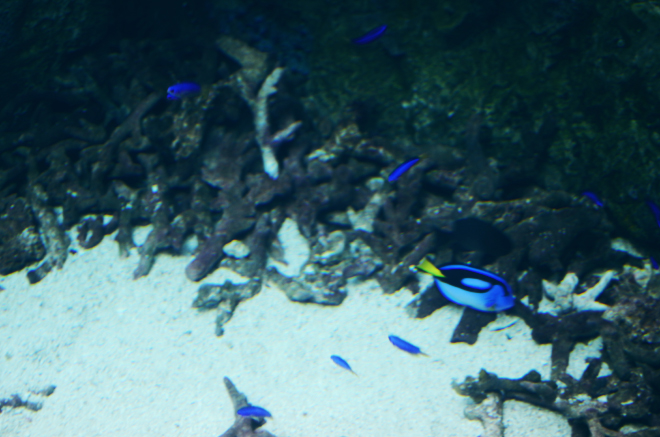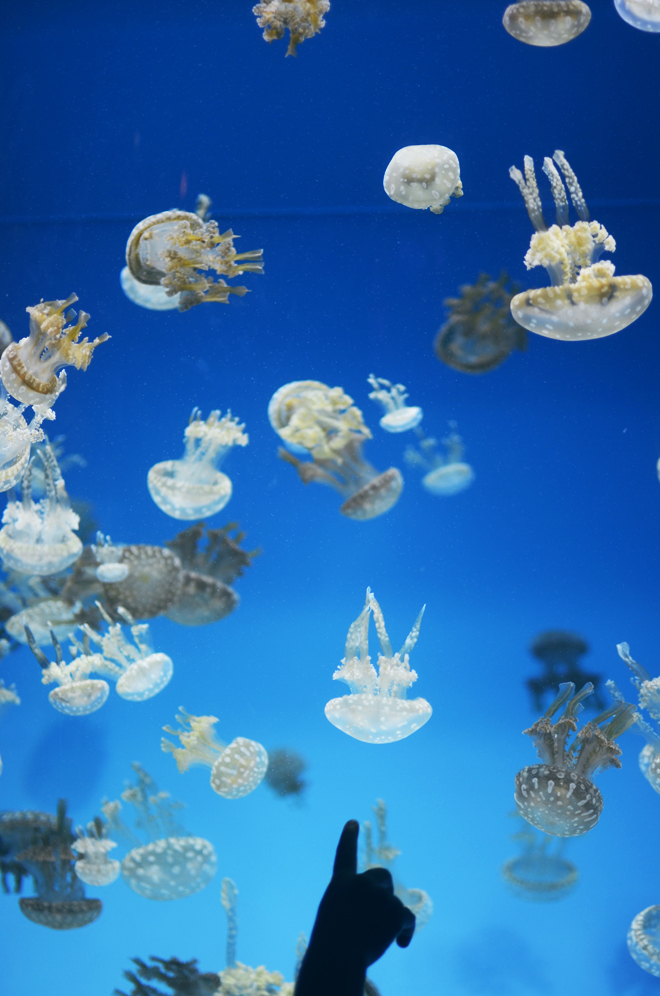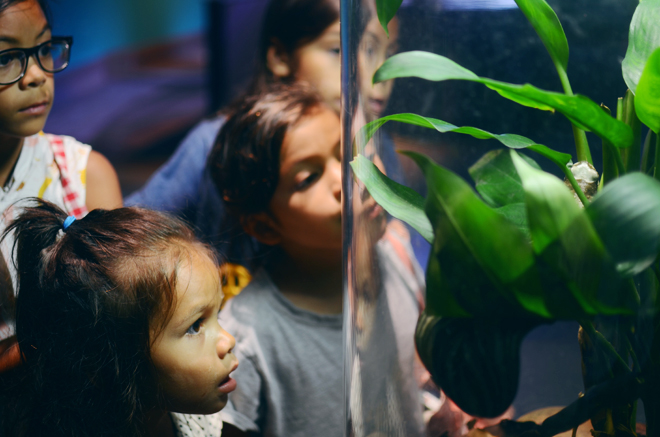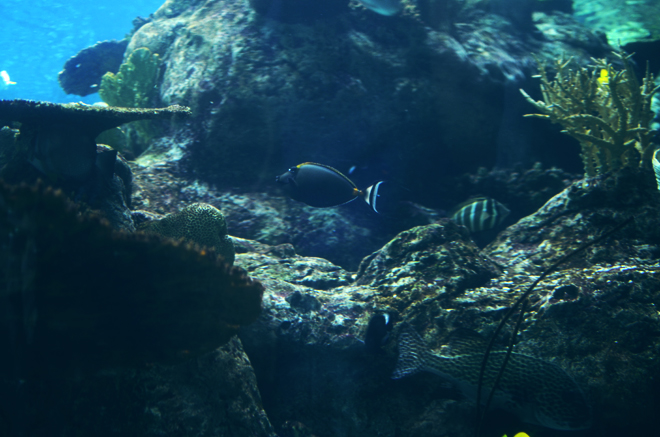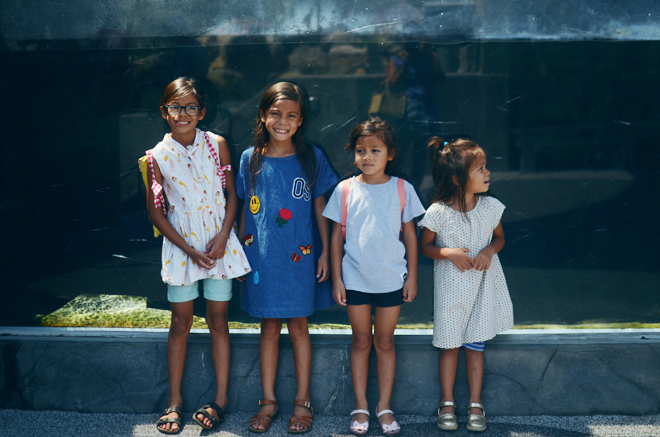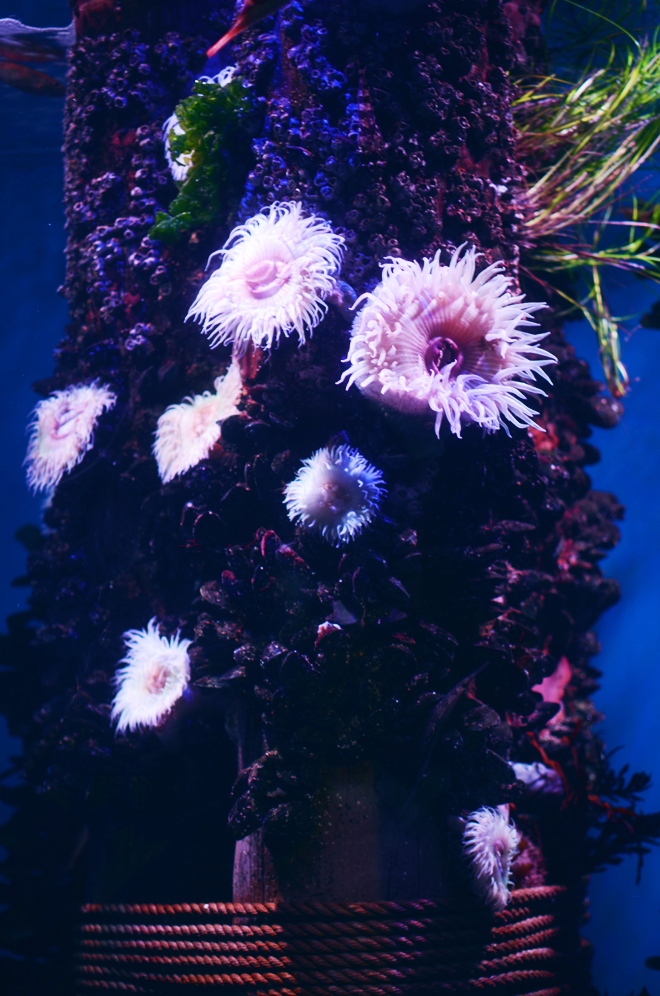 Our first destination for A-Day was to the Aquarium of the Pacific and we went on a hunt for all the animals that started with A (thanks for the idea Alyssa!). We saw azure demoiselles, anemones, amphibians, Amazon milk frog, abalones, Alaskan ronquil, an arrow crab, angelfish, and a few other ones we don't remember. The girls had fun hunting for all the As, learning about new sea creatures, but also seeing some of our favorites again.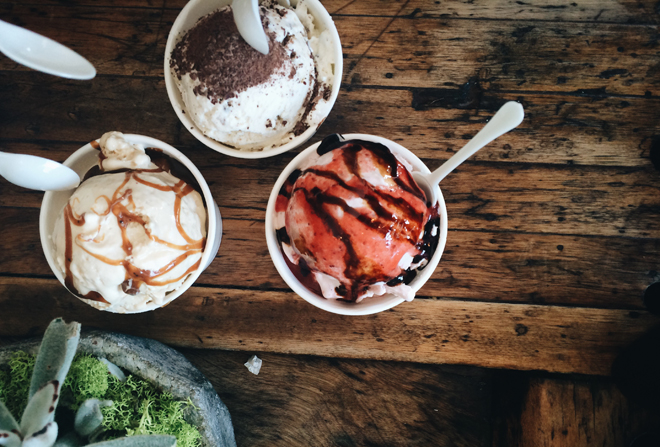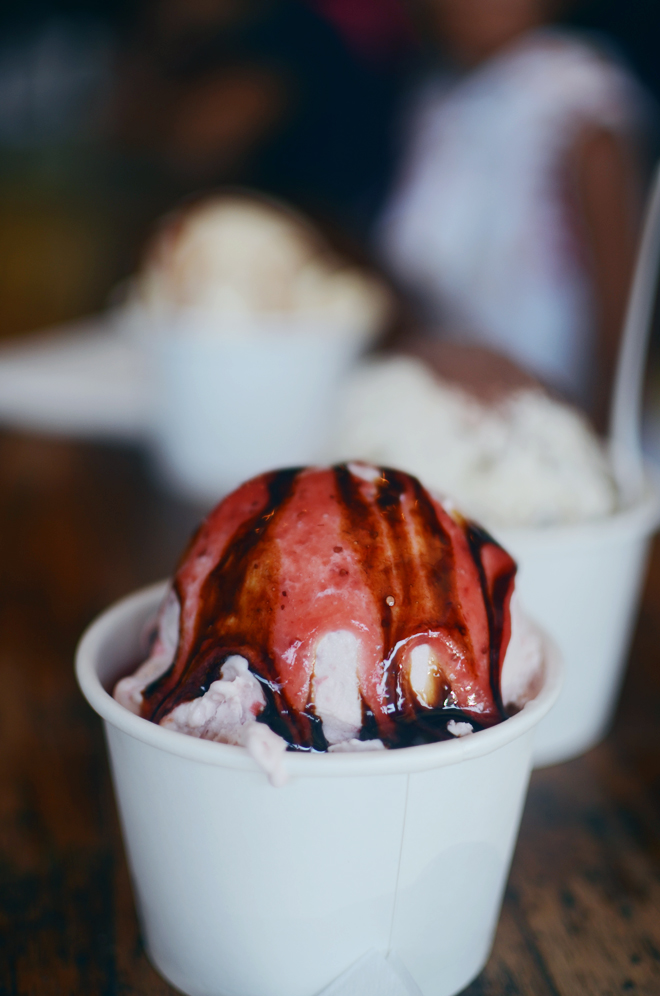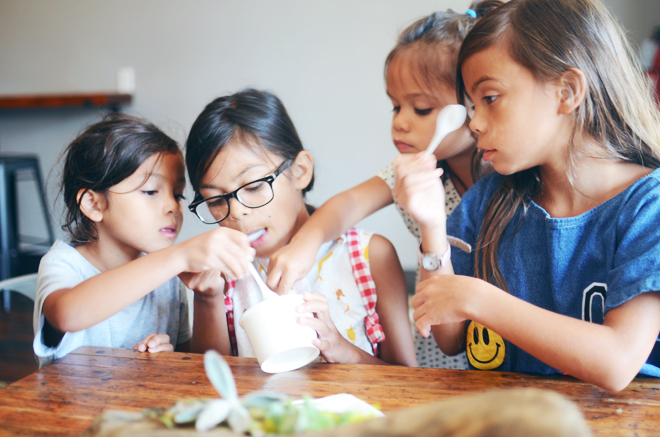 Our second stop was to A la Minute. My friends, or those of you who follow on instagram, probably aren't surprise this would be part of our A-Day. Ben was surprised I didn't do an A-Day sooner; he knows I'd find any excuse to stop here for ice cream. Since this was our last hurrah for the summer, we went all out with 3 flavors… salted caramel (the ultimate best ice cream ever!), strawberry balsamic, and cookies and cream (a limited edition one). Of course, we loved it and happily devoured every spoonful.
A-Day and a trip to the aquarium and A la Minute was the perfect way to bid our summer adieu.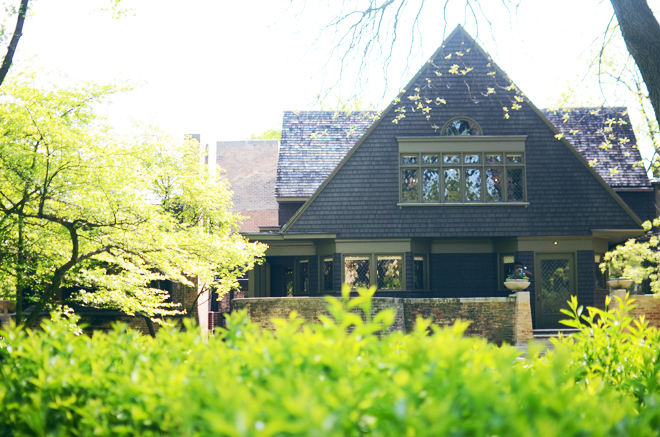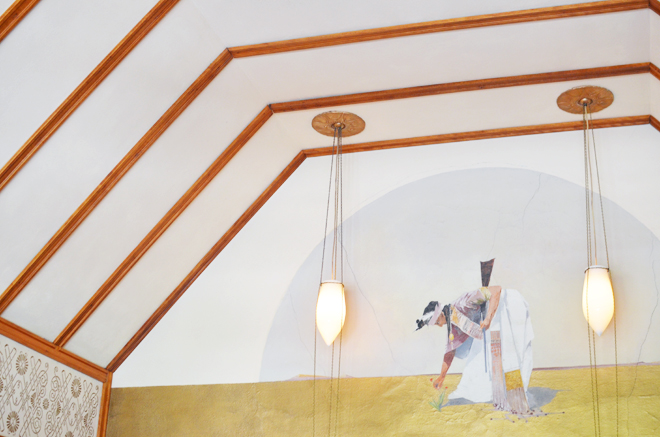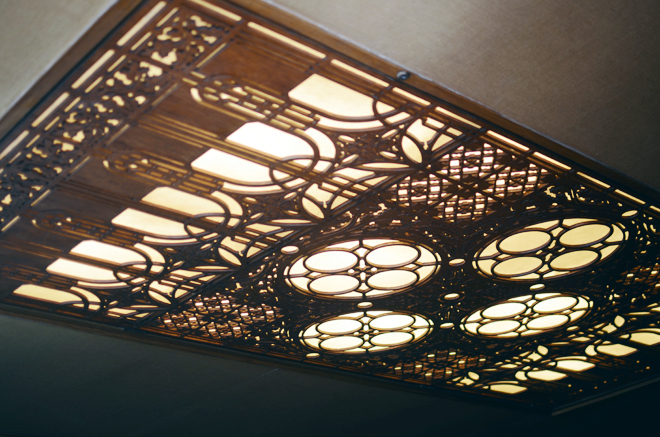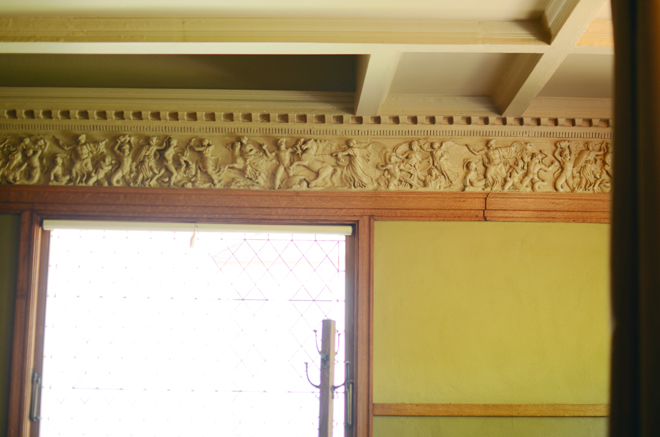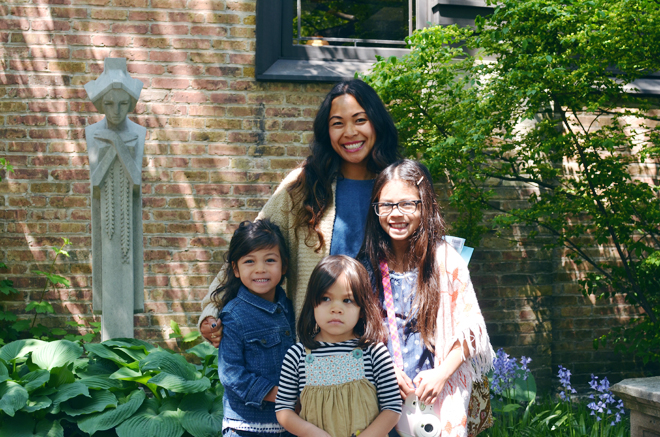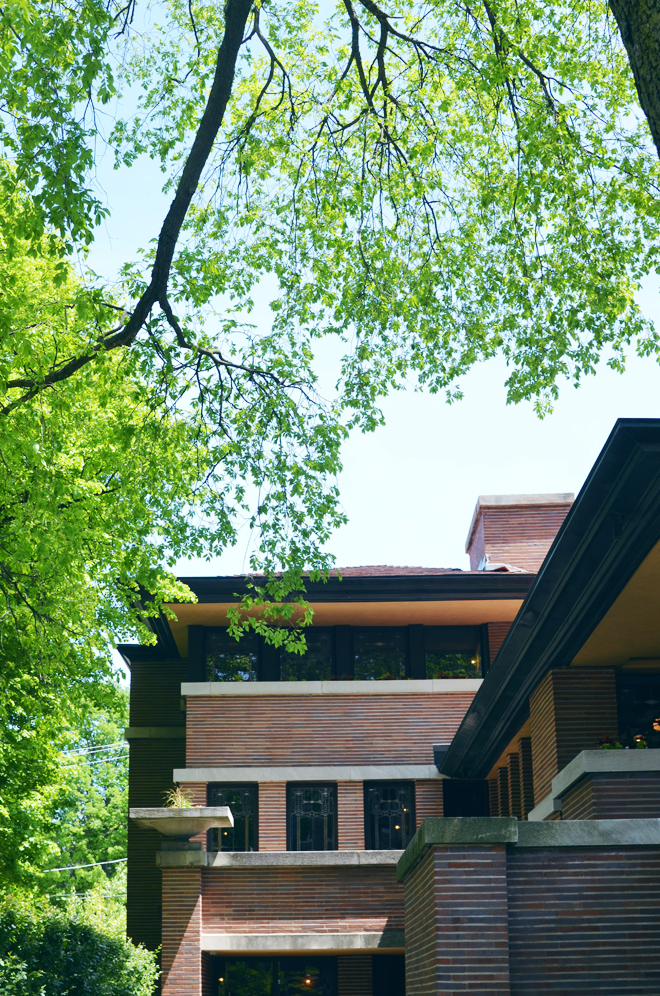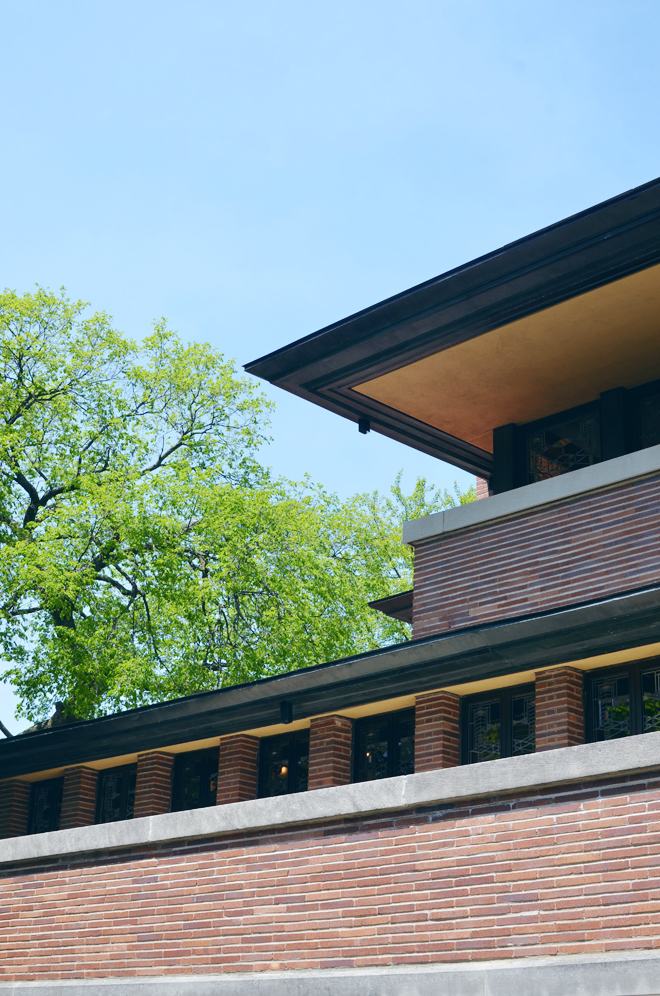 For our last day in Chicago, we wanted to learn more about architecture and focused on the work of Frank Lloyd Wright. We visited his house, studio, and the Robie House. I was in love with all the intricate details that went into the creation of his home and studio. You can see slight influences from the Victorian period, but he also breaks from that mold and creates his signature prairie style. His home and studio was such a masterpiece. I'm very far from being an architecture expert, but I really enjoy learning about it, and I appreciate the art of it. I think the girls did too because they wanted some of the architecture books for kids at the gift shop.
We got in an accident on our way to the Robie House, so we missed our tour time. Someone rear ended us, and thankfully, we were all okay and our car suffered minimal damage. I was a little bummed to miss out on the Robie House tour, but we rolled with it, and made our way to the Art Institute.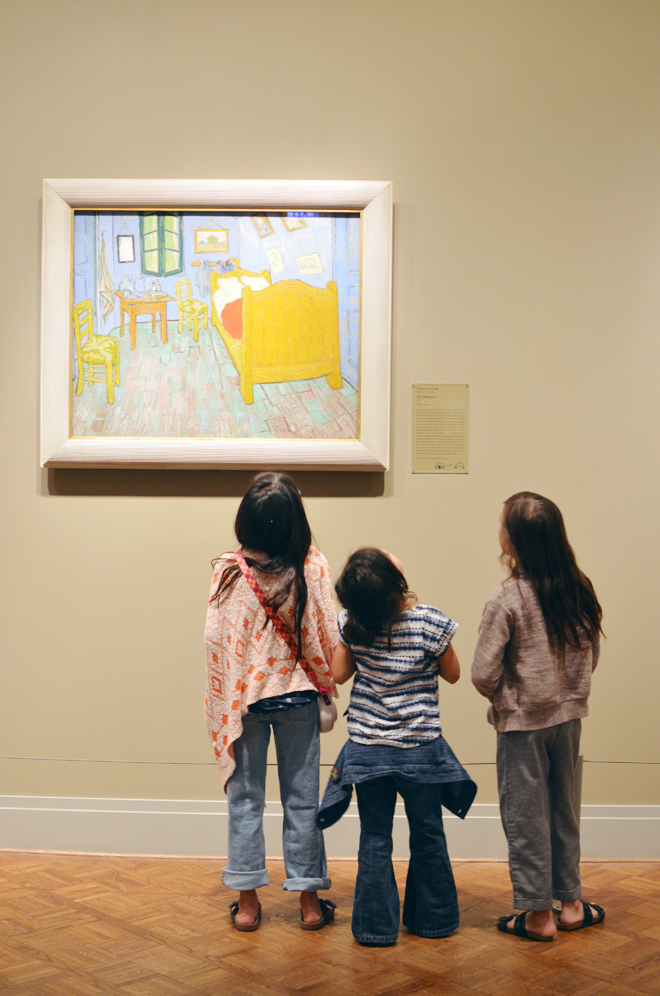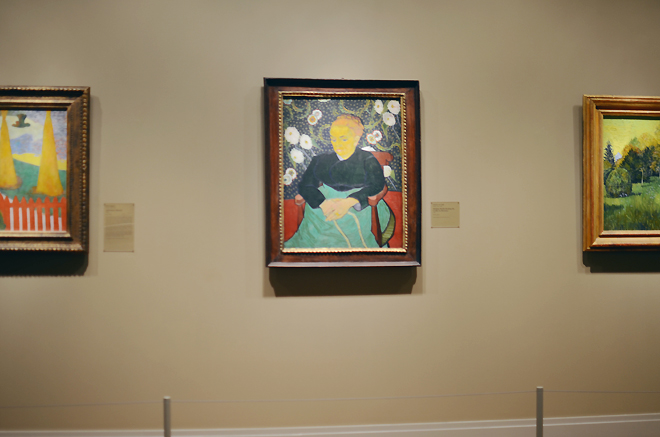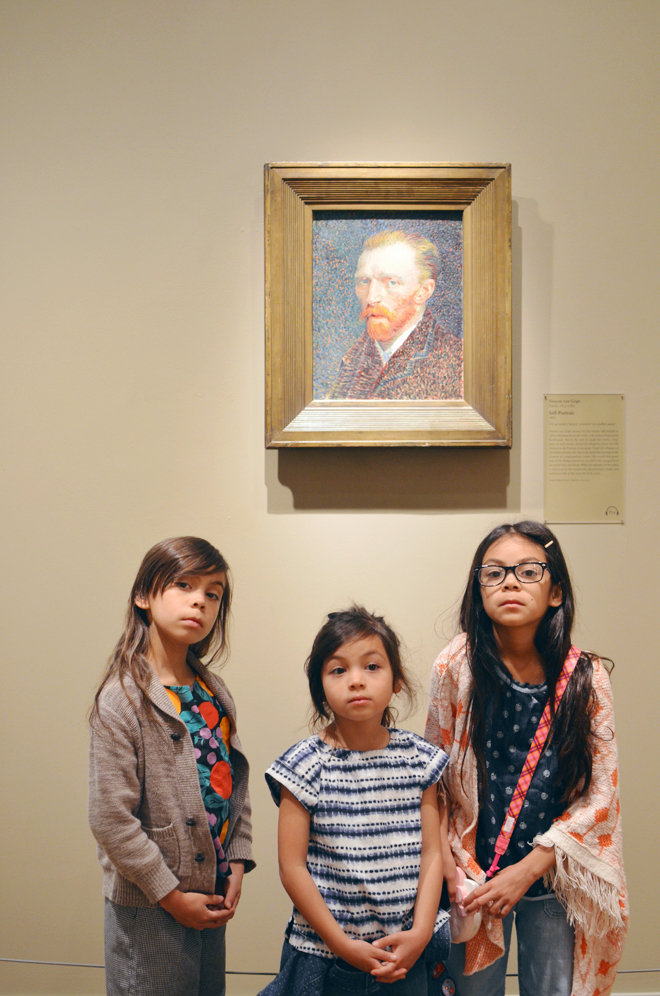 We studied Van Gogh for art earlier in the school year, so the girls were super excited to see his work in person. They ooh-ed and ahh-ed at each painting. They wanted a picture with his self-portrait, and they tried their best to interpret and imitate his emotion. It was exciting for me as their mom/educator to see their eyes light up when making a connection with something we studied out of book and to see it in real life.
This is how we ended our Chicago visit, and then we all piled in the car to keep our road trip going. Next up, our Laura Ingalls Wilder road trip through 3 different states.
read more about our #bratchersixmidwestfix.