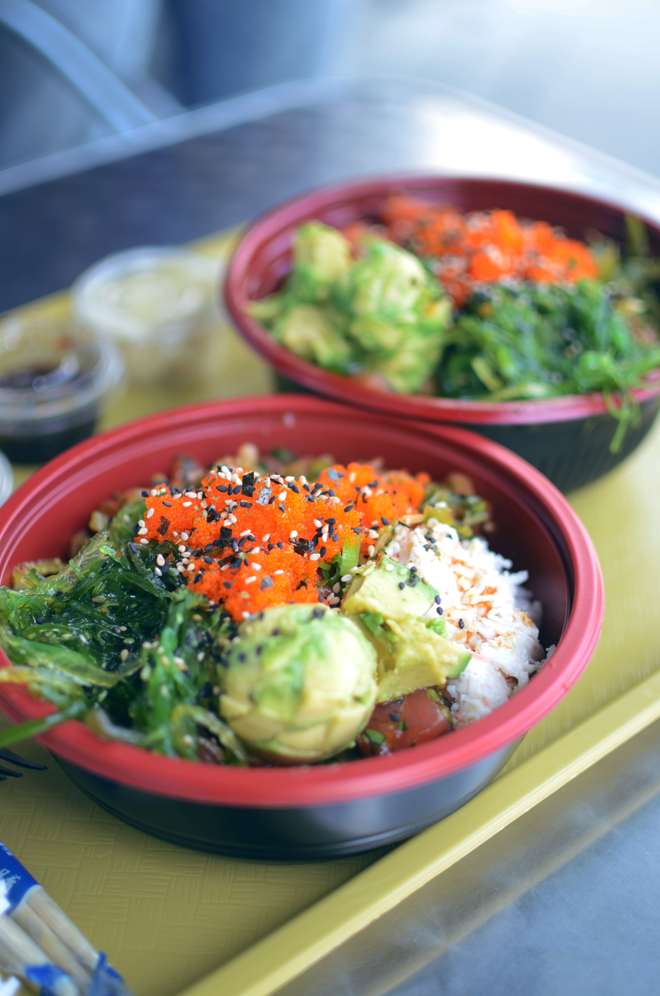 The girls spent the weekend with my parents and Ben and I were able to enjoy some quiet time together. We had a memorial to attend Saturday morning, then we went off for a date together that afternoon. We tried a new poke place, Simply Poke, and our tummies were happy with that choice.  Good thing it isn't close to our house, otherwise, I'd be bugging Ben to eat there more often.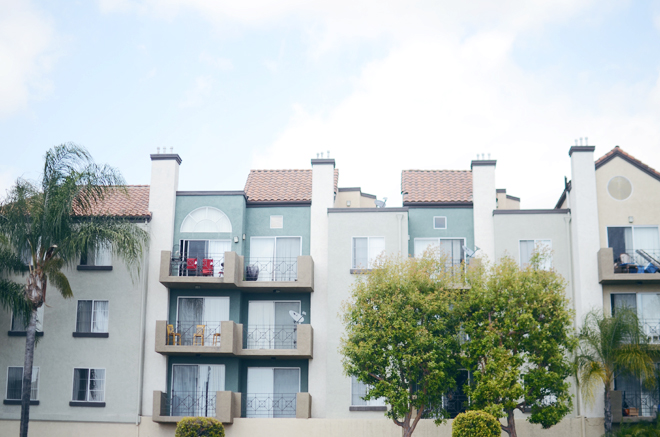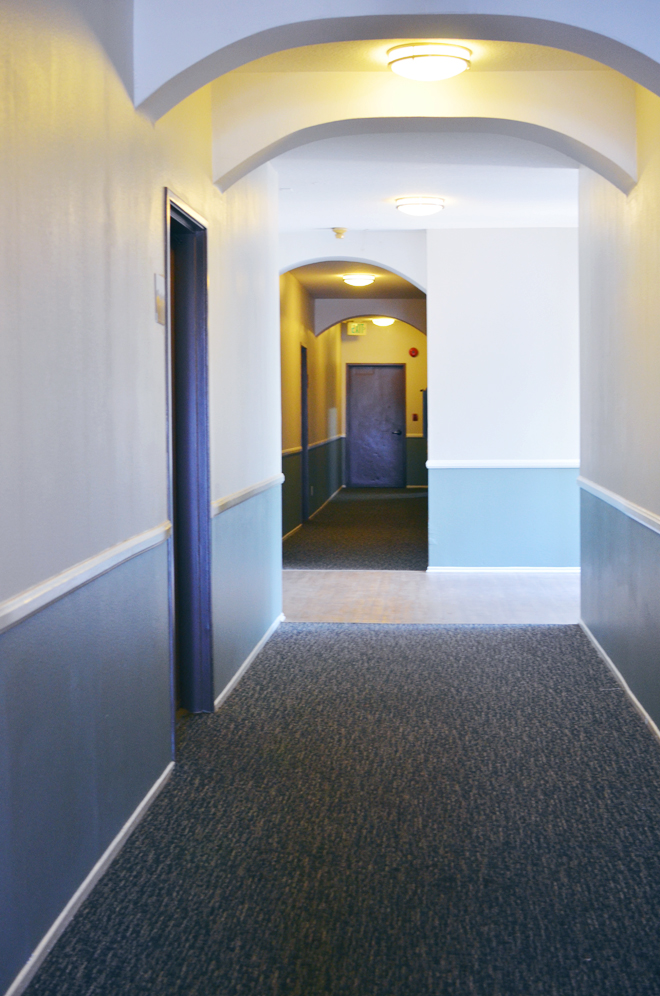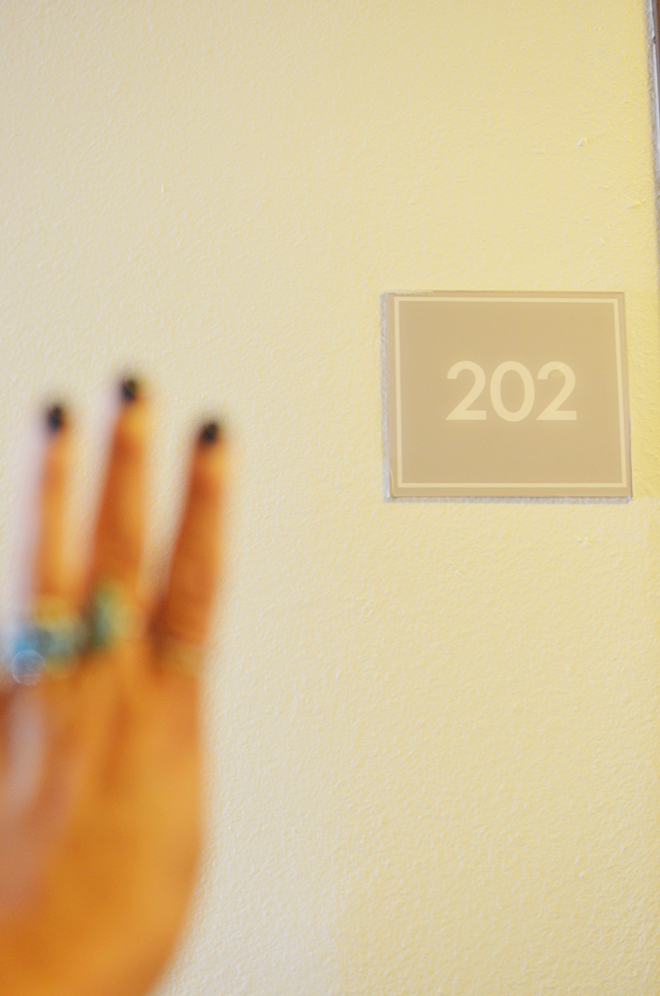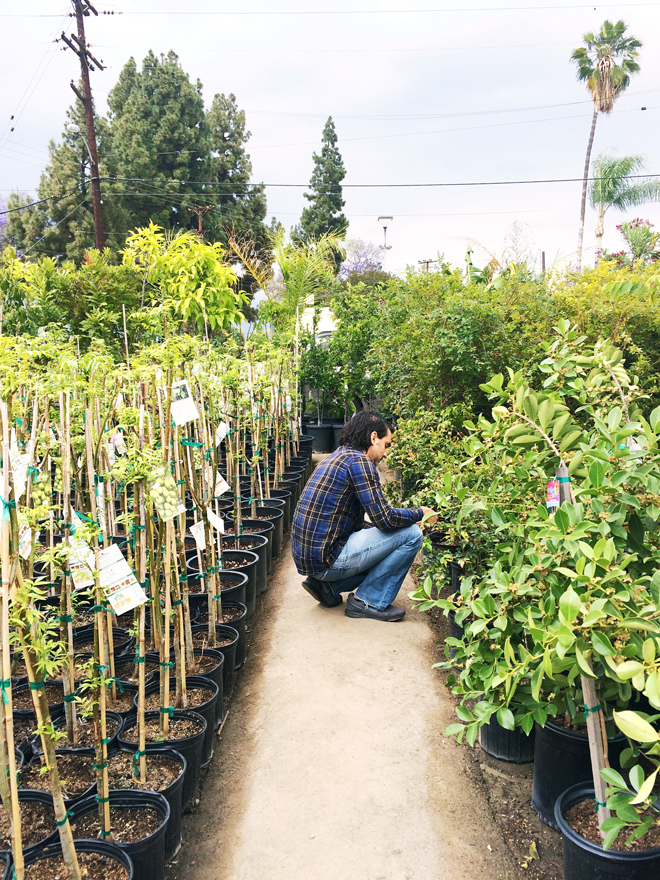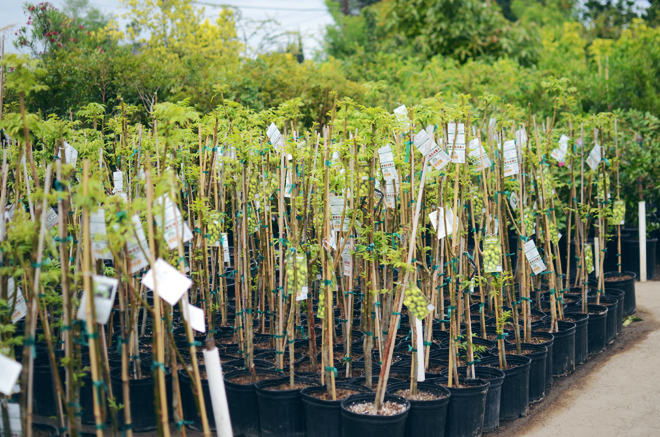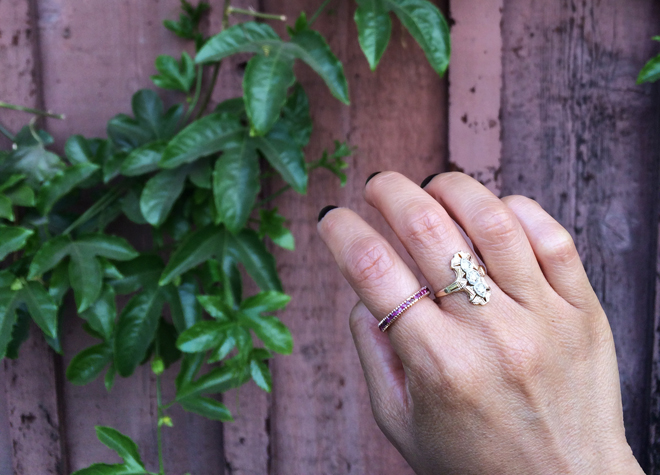 Ben kept asking me what I wanted to do, but I didn't really have any requests. I just enjoyed being together and being able to hold hands (we are both usually holding little hands). We thought about going to Griffith Observatory or the beach, but I didn't really want to sit in traffic, so since we were in the area, we went to visit our first apartment.
We walked around the apartment grounds a little bit reminiscing about our first year of marriage, being pregnant with True, his last year in grad school, and how that first year consisted of a lot of sleeping (me) and studying (him). I only remember one date out; we were extremely frugal. We went up to our old floor and saw the door to our apartment. That first year of marriage everything was so new, we were getting used to living together and dealing with a whole lot of changes. It was fun strolling down memory lane.
Just as we were about to bid our apartment door farewell, Ben said, "A kiss begins with K," and opened to his hand to reveal a little thing that looked like a ring. I just started laughing because we always chuckle at that silly phrase used by a jewelry store chain, and thought he was just playing a little joke and holding some trash that looked like a ring. As I chuckled, he kept his palm open, and I realized he was holding a real ring. Turns out in his hand was an art deco, ruby eternity ring I had been eyeing online.
It was such a beautiful surprise, and while I love the gift, I love the giver much more. There was no occasion, and just a random date on a Saturday, so this gift was really a surprise. After our little stroll down memory lane, we headed off to a nursery because Ben wanted to pick up another fruit tree. We joke that he collects fruit trees and I collect antique rings (he definitely has more trees than I have rings). While he walked around the nursery, I kept admiring my pretty ring, which I put next to my other art deco ring on my right hand.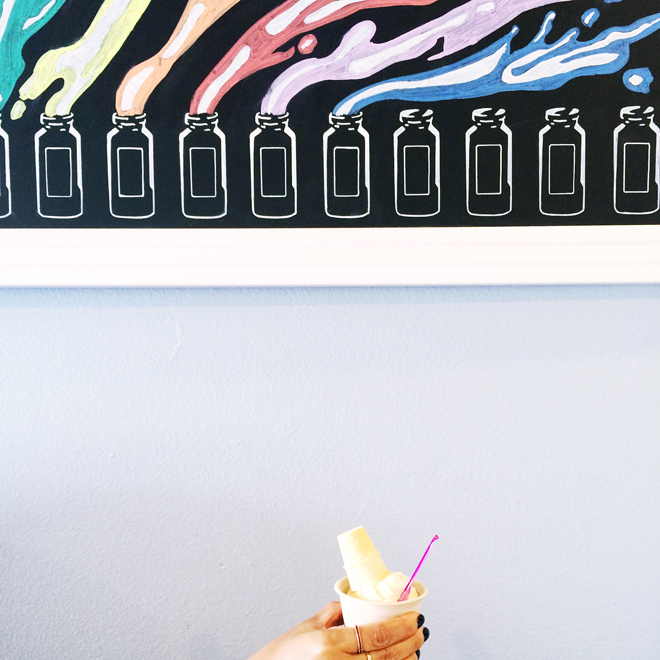 We still had time to kill before we had to meet some friends for a celebratory graduation dinner, so I yelped a nearby ice cream place. M Creamery sounded good and it definitely lived up to their glowing reviews on Yelp. Ben and I sampled almost every flavor there. My favorites were tres leches, honey lavender, Thai tea, and strawberry balsamic (I know the girls would love this one!). Should we find ourselves back in this area, I will definitely stop by here again.
The last time we went out on a date was probably almost a year ago, so this was long overdue. We think date nights are important, but we are both okay with not going out on dates regularly. We love this article, "You Don't Need a Date Night" and I think it describes exactly how we feel about spending time together. We consider our Friday nights our "date night," but we stay home. We have family movie night with the girls as soon as Ben gets home, then when they go off to bed at 7:30, Ben and I start our "date night." I'll make tilapia ceviche or hand rolls, and we will eat on the floor of our bedroom and watch a movie together. It's our special time, so even though we don't go out, we feel like we get plenty of alone time together.
I love that man of mine a whole lot.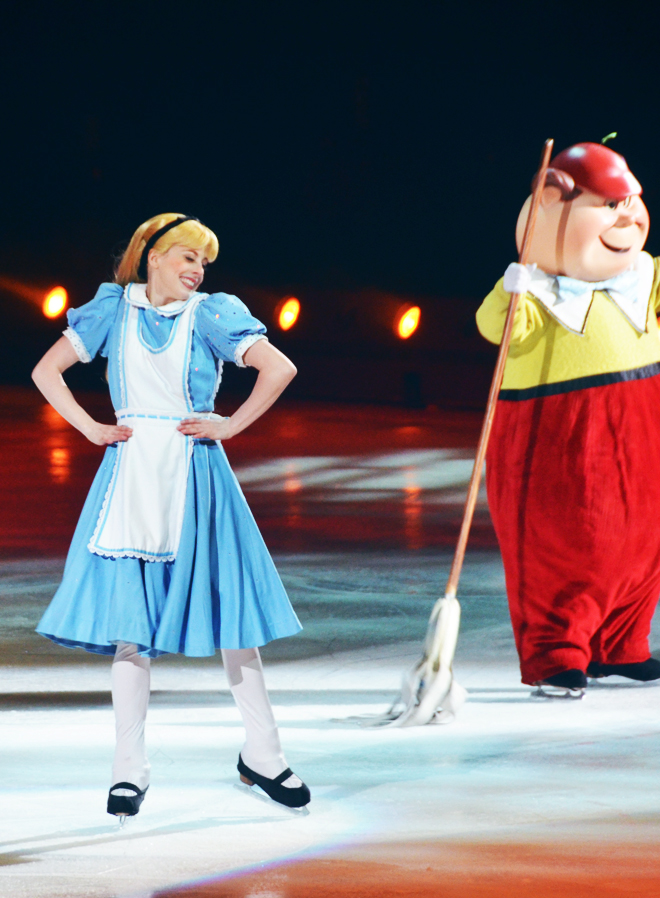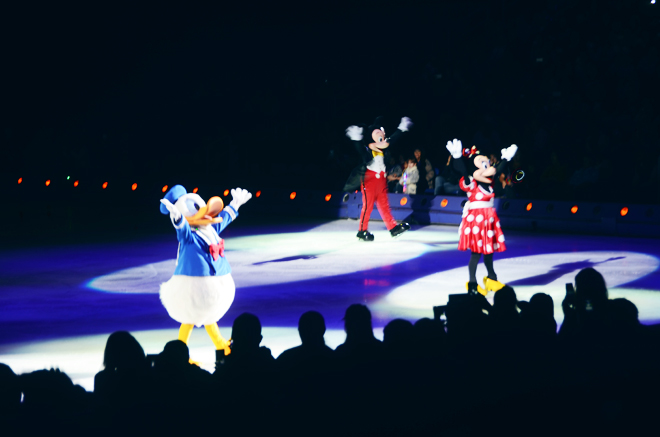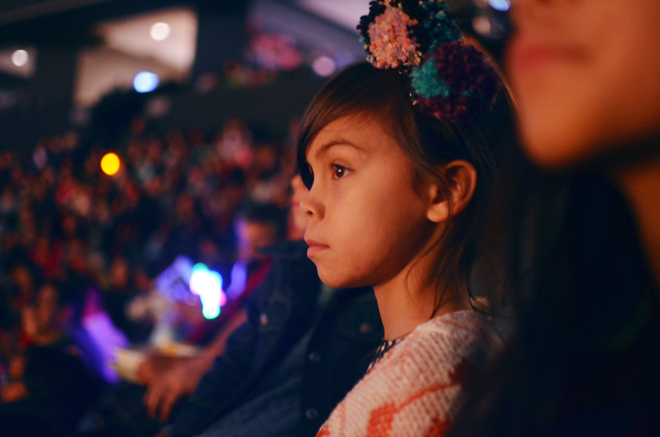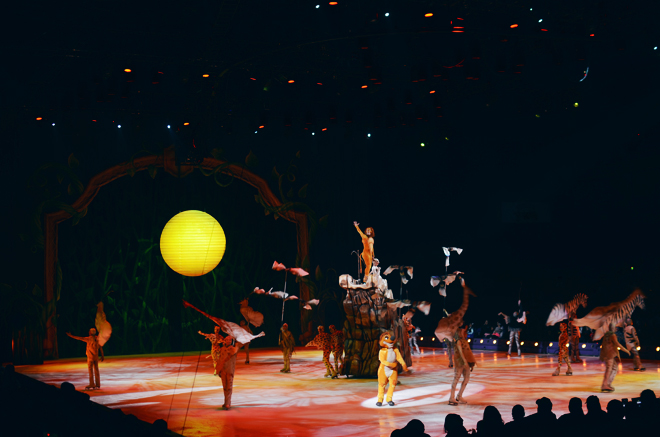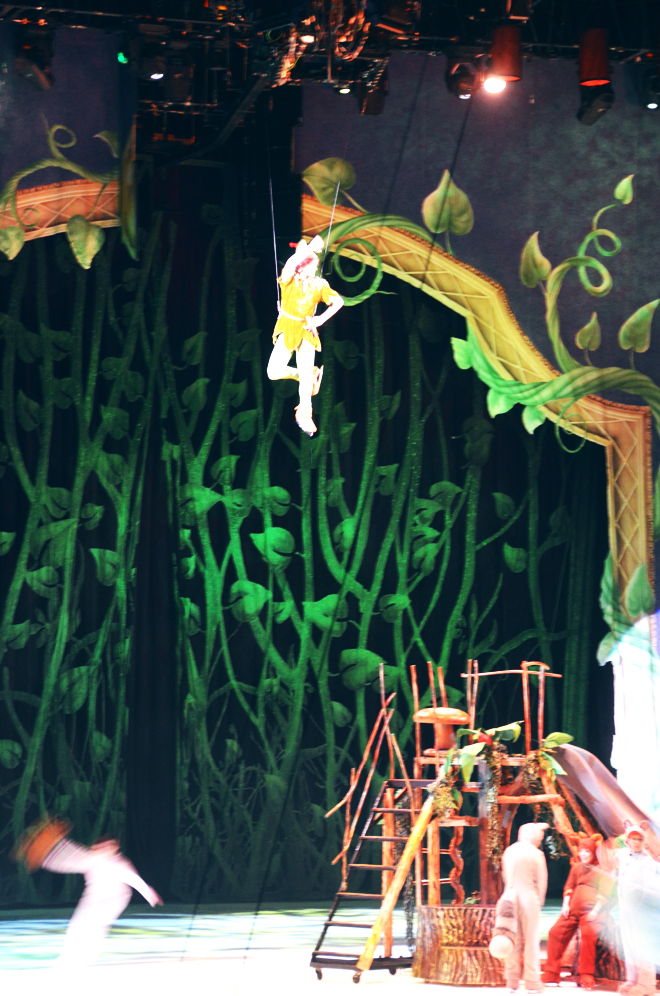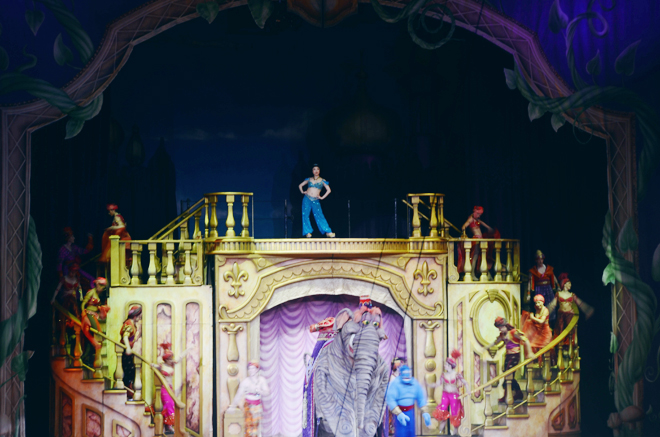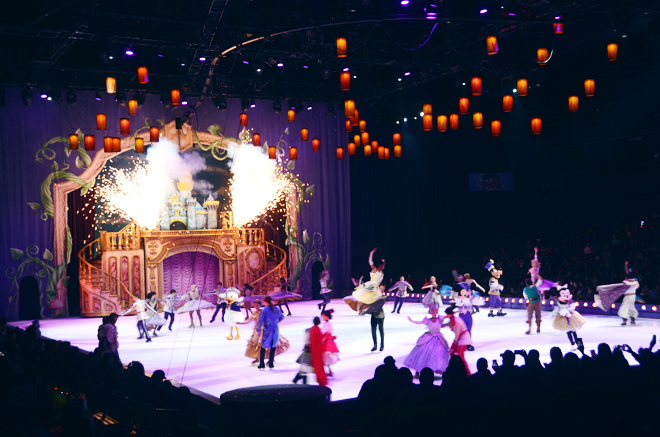 Mommy said we were going somewhere that evening and we kept asking, "Where?" At dinner, mommy said we were going to a party. As soon as Papi came home, we left and went to this big building, and we had to go through security while Papi and Brave had to put something back in the car. We had to wait for them to go through security too.
Then, we went through a door and went up the stairs, and there was a man there waiting to check our tickets. He told us we needed to go up higher, so we waited for the elevator. In the elevator, mommy said we  were going to the Lakers' game, but I didn't believe her because she told us that before when we were going to see Disney's Frozen on Ice. Someone checked our tickets again and then we found our seats.
Soon, an announcer said, "Disney on Ice!" and two girls and a boy came out to do some tricks on the ice. Five minutes later, the show started! The army men from Toy Story came out, along with Jessie! After that, Woody and Buzz Lightyear came out with some other characters. They taught us a dance, so we could all dance together, and then they left the stage. Donald Duck, Goofy, Mickey Mouse, and Minnie Mouse came out and looked inside a treasure chest. They found a watch and a lamp, and then they went off the stage, and the storytelling began.
The White Rabbit and Alice came out, and said that they were late. They went to a party with the Mad Hatter and decorated the garden for the Queen of Hearts. Tweedle Dee and Tweedle Dum came out and painted the roses red too. The Queen of Hearts came out with all the cards. The funny part was that the cards had two heads!
As soon as the Alice in Wonderland characters left the stage, we heard a tick-tock, and saw Captain Hook and Smee! Captain Hook was scared because the crocodile was there on the ice too. Captain Hook went to look for Peter Pan's hideout, while Wendy was singing the lost boys to sleep. They show kept on telling us more of the Peter Pan story, along with many other Disney stories too.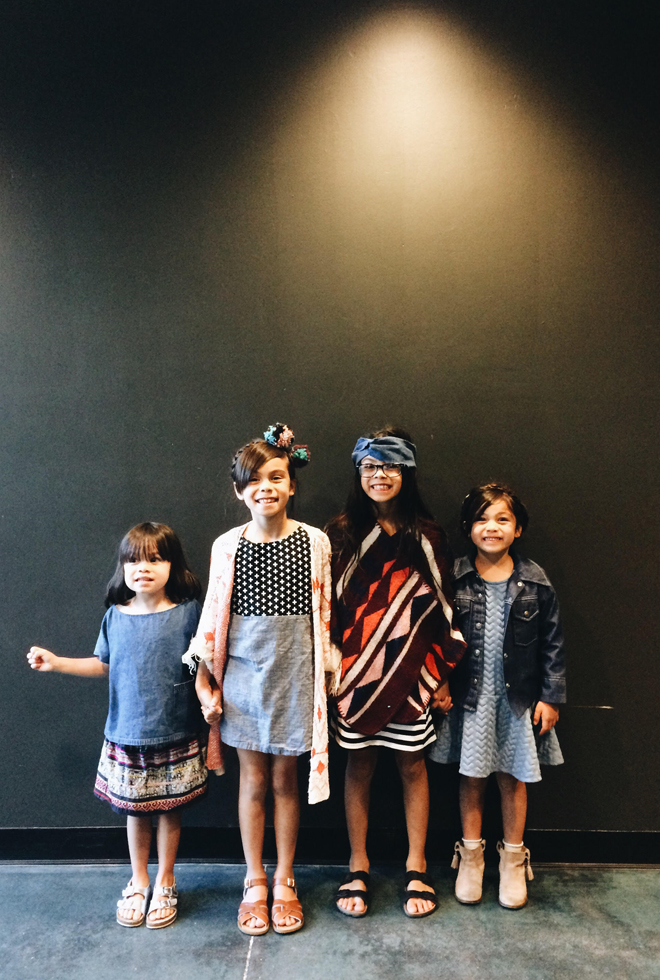 Brave's favorite parts of the show were were Aladdin, Snow White, Ariel, and Lion King. Papi's favorite part was the costuming for the stampede when Simba's father died. Glow said she really loved Rapunzel, Lion King, and Snow White. Soul's loved all the princesses, especially Princess Tiana. Mommy said she liked the costuming for Lion King and Alice in Wonderland. My favorite parts were Snow White, Ariel, and the ending because I saw Mulan, Ariel again, and Aurora. We all really liked all of the costumes throughout the whole show. It was such a fun surprise and we like going to watch shows together.
-True
Disney on Ice Treasure Trove runs in Southern California from April 14-17 (Ontario Citizens Business Bank Arena) and April 22-24 (Long Beach Arena). To get more ticket information or a list of tours going on, you can get more details here.
This post is in partnership with Feld Entertainment as a Feld Family Ambassador; complimentary tickets for the show were provided. I'm always so thankful opportunities such as this (my girls are especially thankful), and also for the time you take to support me and this space.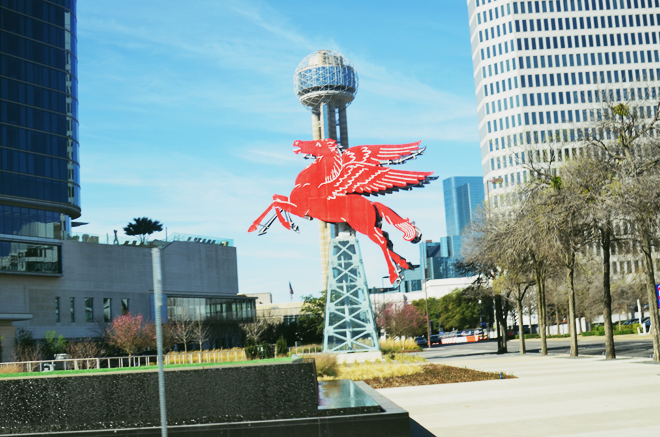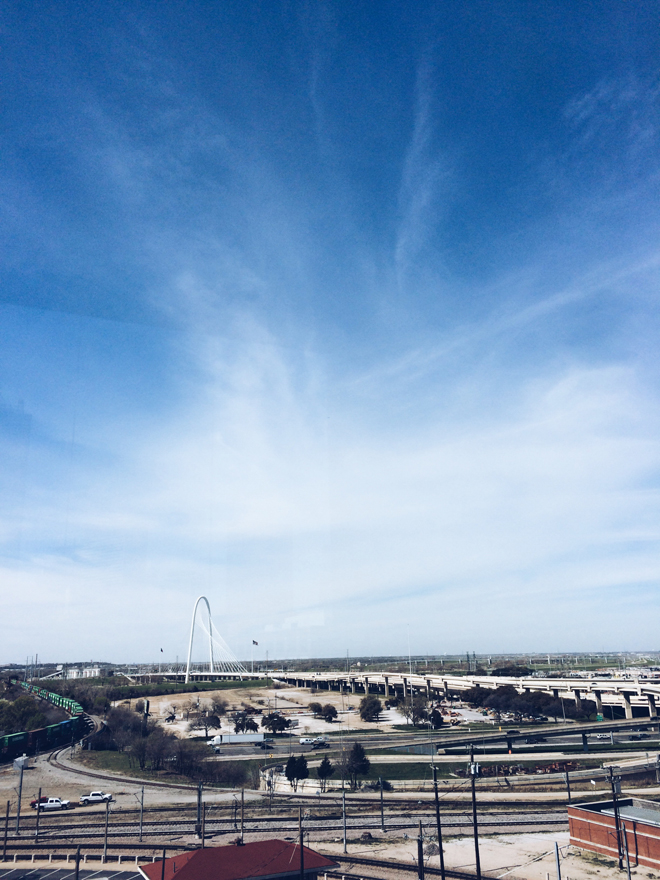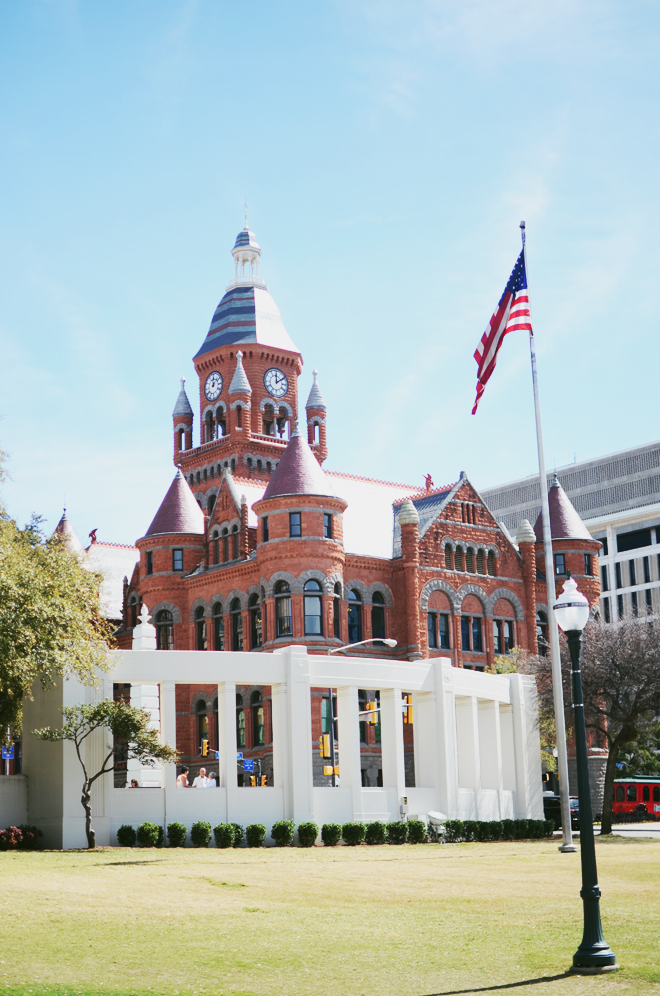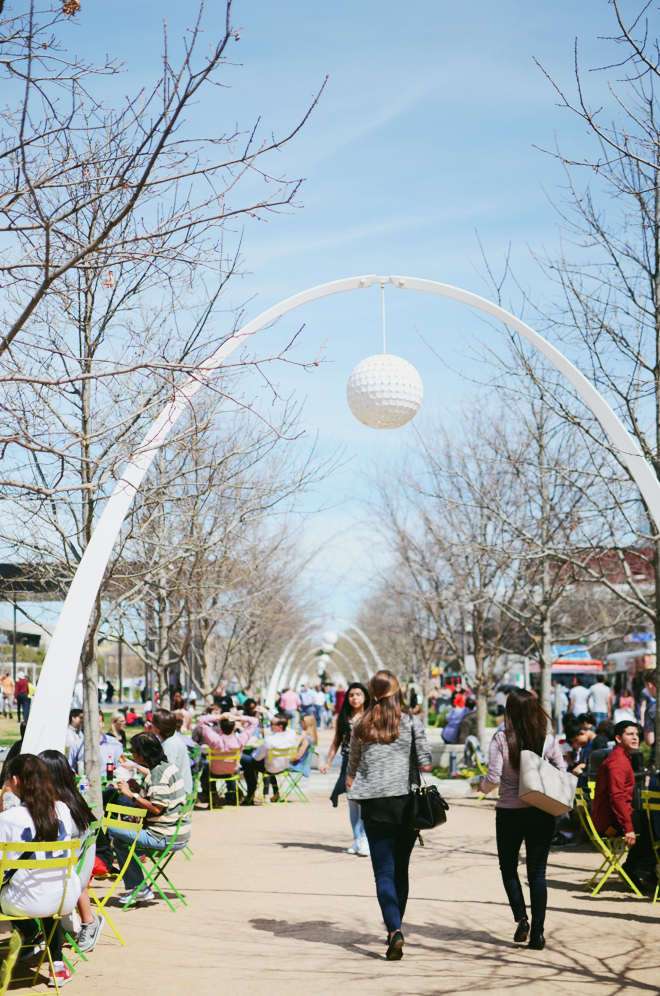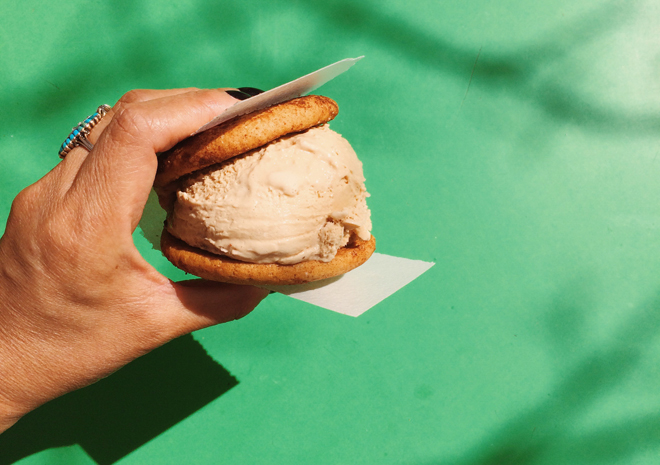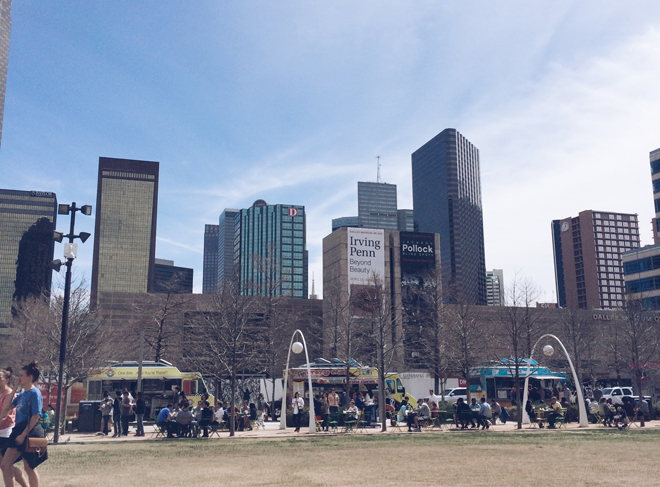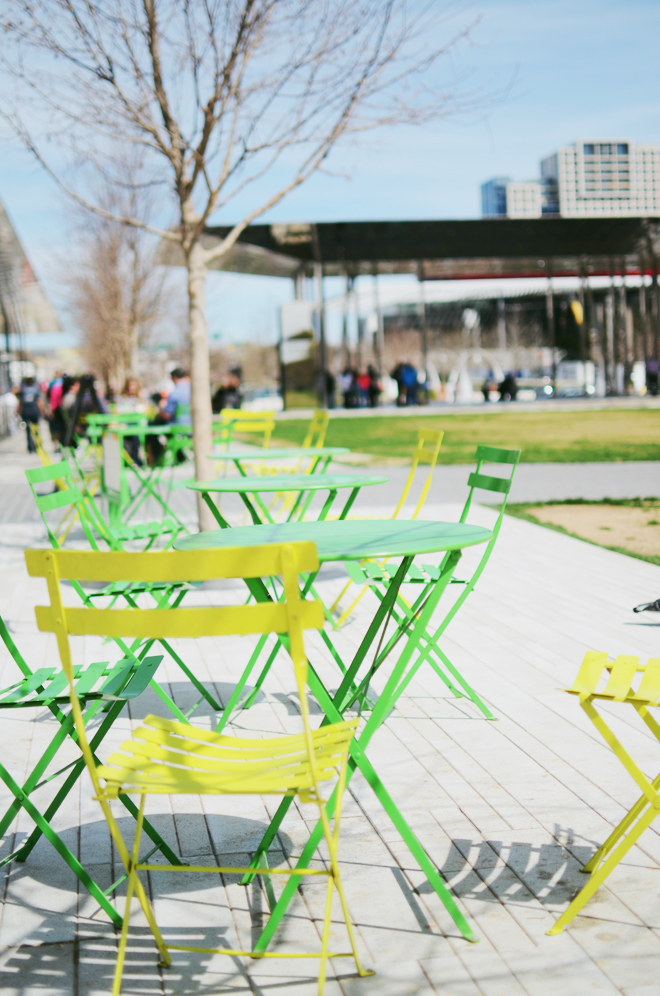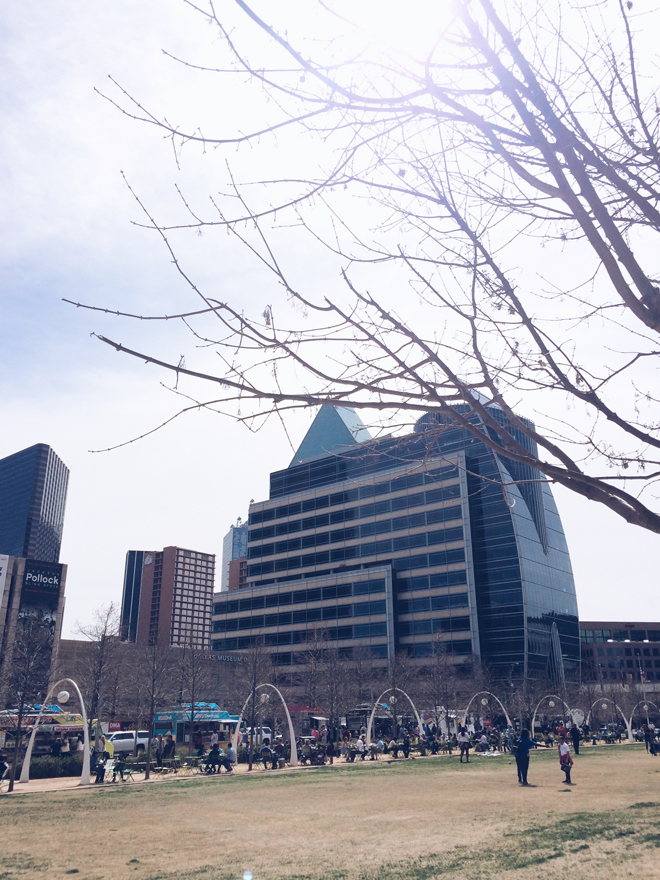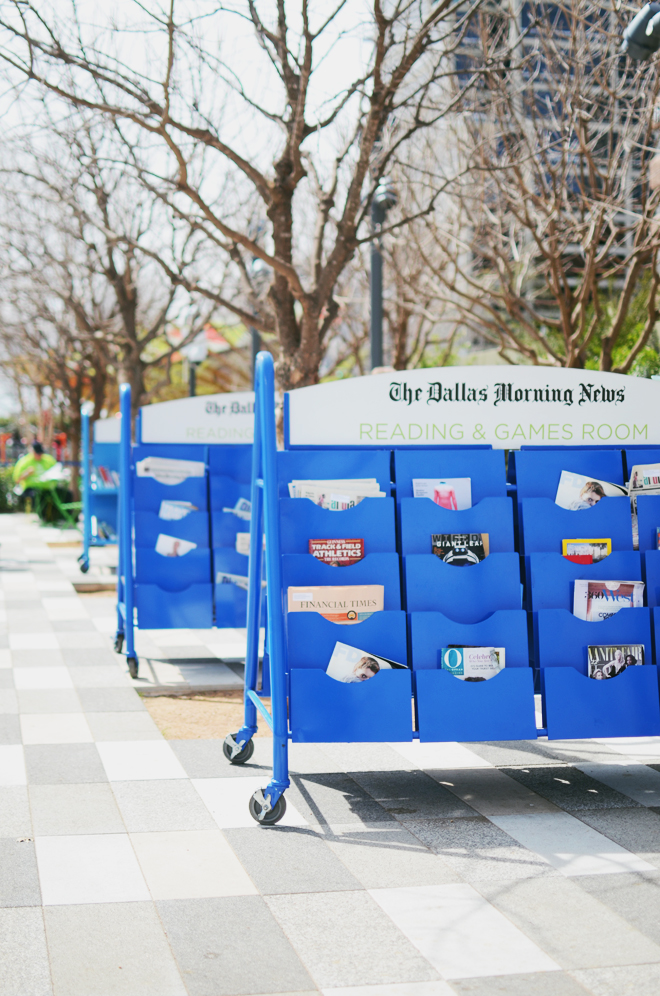 When I was younger, my dad took his first work trip to Dallas and came home with a little book about JFK and the conspiracy around Lee Harvey Oswald. Ever since then, I've been intrigued by conspiracies surrounding everything that went down that day (and other conspiracy things in general). So when I was in Dallas for Hope Spoken, besides spending time with friends, the only other thing I wanted to do was go to The Sixth Floor Museum (formerly known as The Texas School Book Depository). I had some free time on Friday, so I ventured off to the museum by myself. It was in the hotel's 5 mile radius, so I was able to have the hotel shuttle drop me off and pick me up.
I enjoy history, so I was taking it all in as I slowly strolled through the museum looking at all the pictures and listening to the story (they give you a headset to listen to as you go through the museum). After actually visiting the museum and the grassy knoll, I'm definitely in the camp that thinks it was a conspiracy and Lee Harvey Oswald didn't act alone, or maybe it's just my love for mysteries and suspense that keeps me thinking that.
After my time at Dealy Plaza, the shuttle dropped me off at Klyde Warren Park, so I could grab lunch and do some people watching. I couldn't decide what I wanted to eat, so I settled on the Cool Haus ice cream truck. #illalwayssayyestoicecream #evenforlunch
The sunshiny day was absolutely perfect for ice cream and people watching. It was nice to have a day to myself. Life is crazy is with 4 and all the projects I like to get involved in, so I relished this time alone to think and actually be able to hear my own thoughts. I've always been one of those people who enjoy eating at restaurants alone once in awhile, so this time of recharging was absolutely welcomed.
Do you believe in any conspiracies and do you enjoy eating out alone from time to time?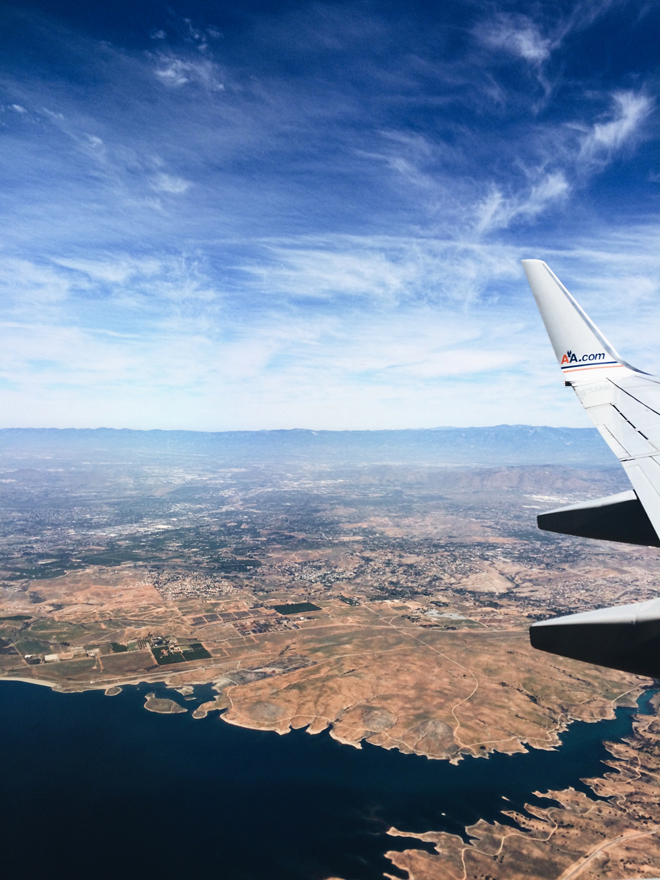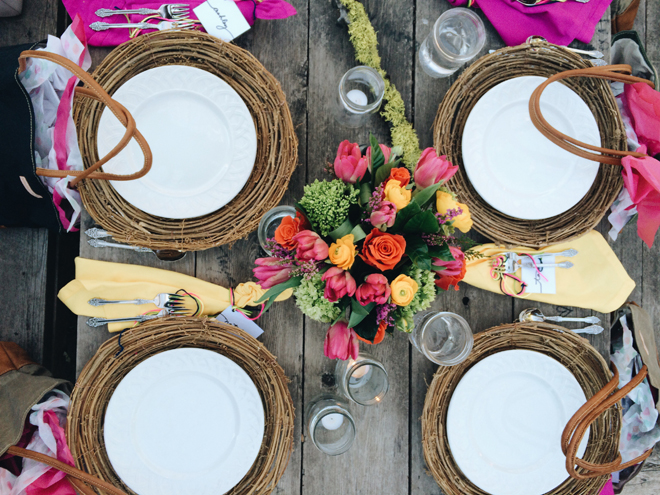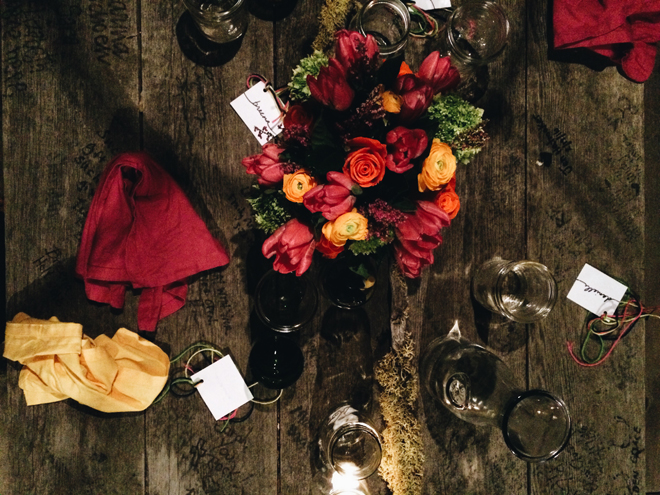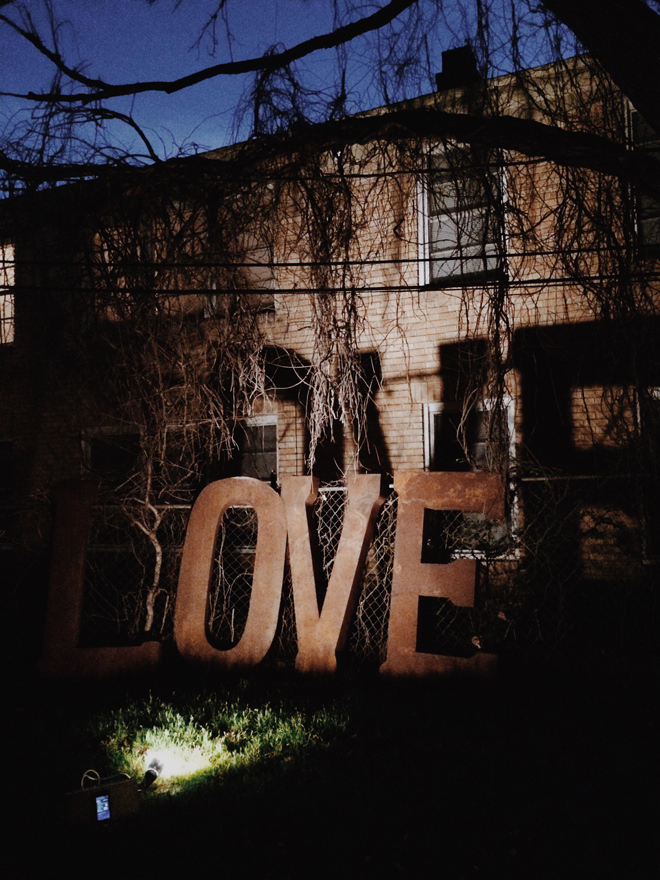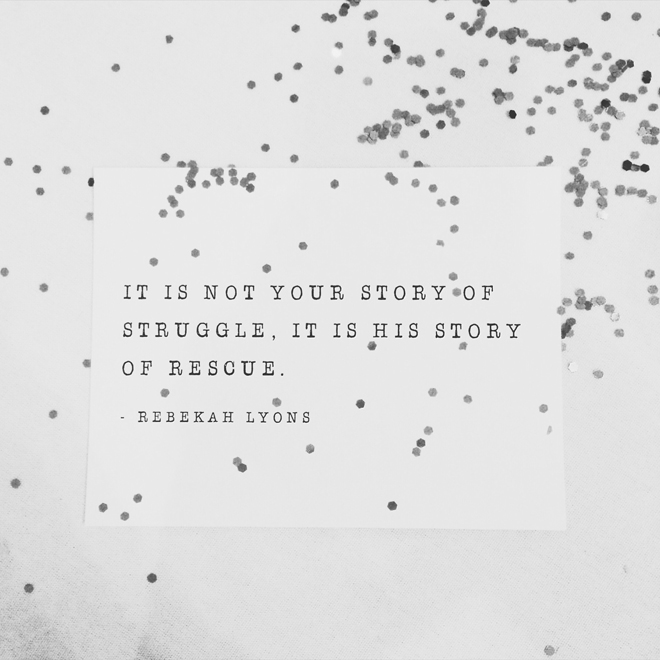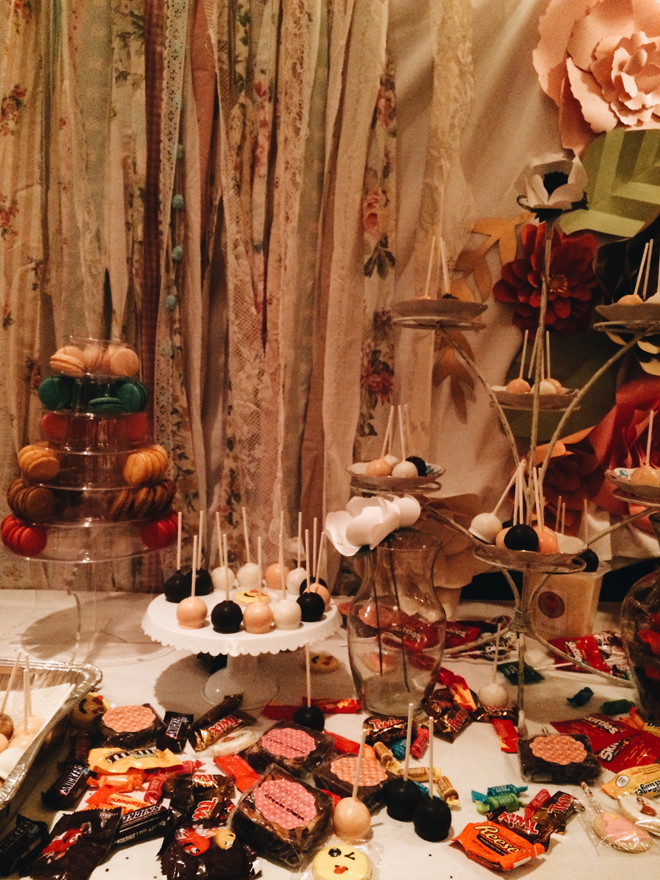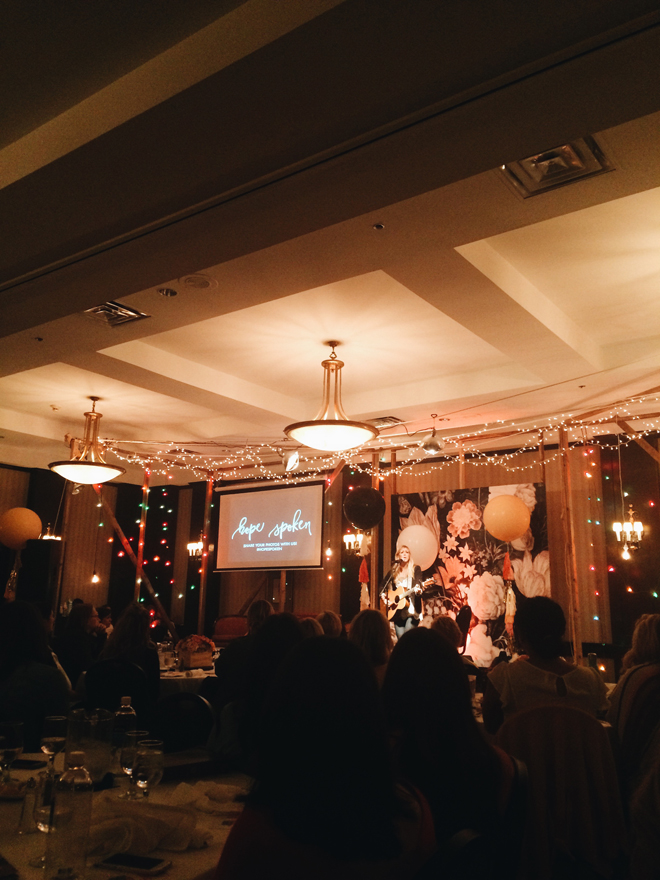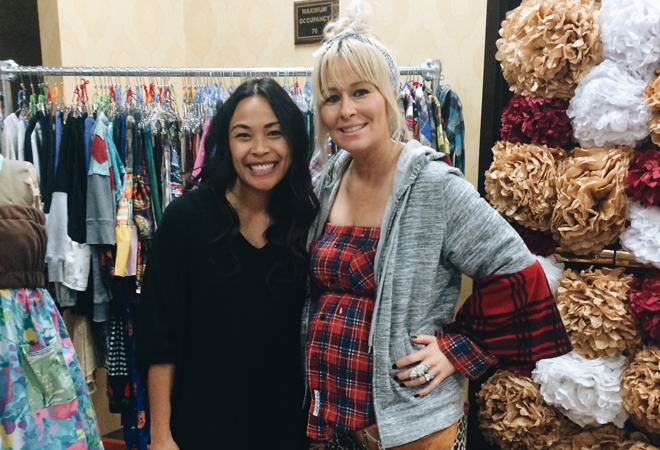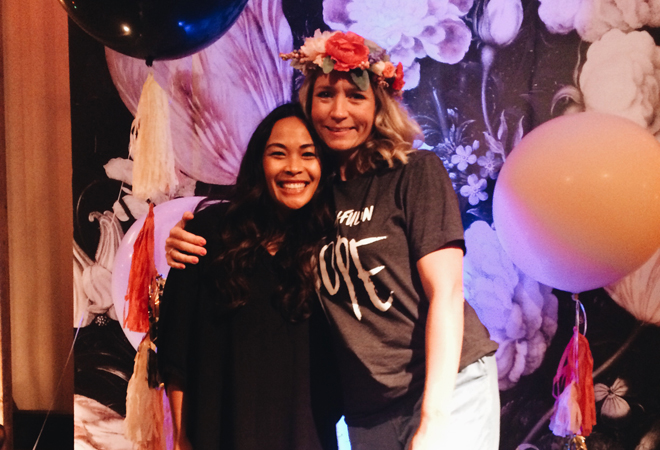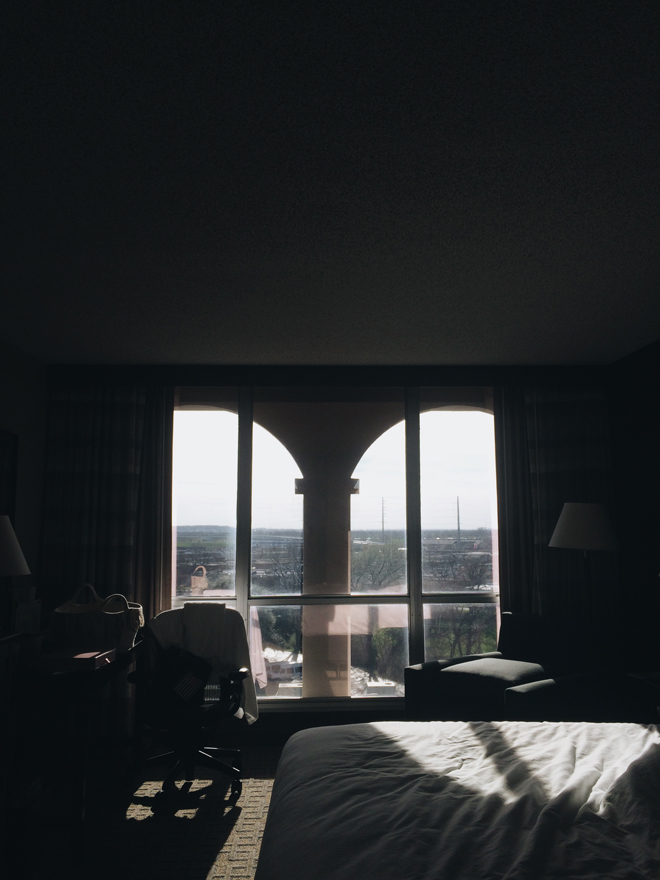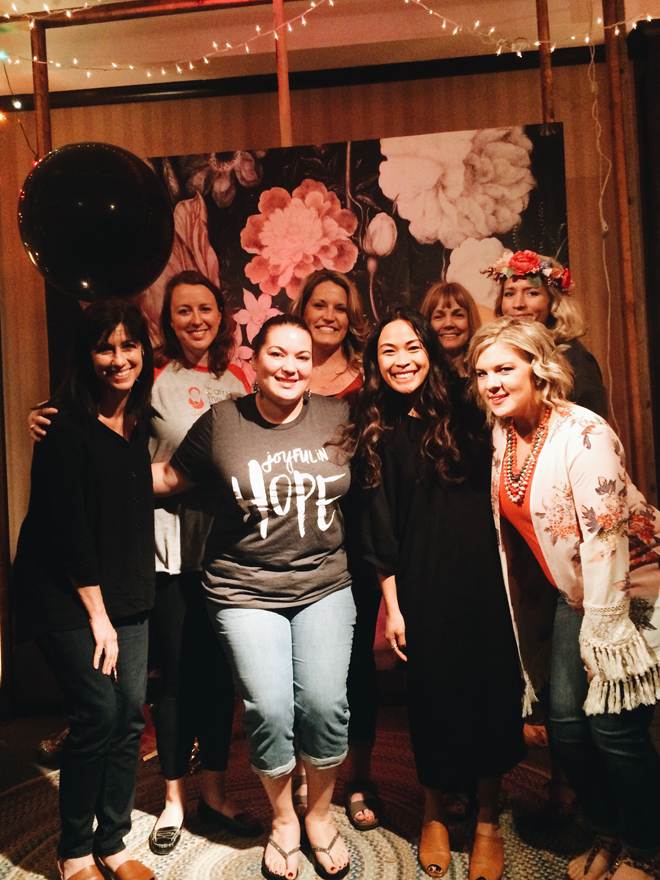 Casey and Danielle asked me if I wanted to speak for the 2016 Hope Spoken way back in August of 2014. I wanted to say no out of fear of public speaking, but Ben told me that wasn't a good reason, so I said yes. I figured it was a long time away and I would have time to prepare. Once we rang in the New Year though, I was freaking out a bit because I didn't think March 2016 would be here that soon.
Then they asked me to choose a word that would describe my story and I was so stuck. Mess was the first word that came to mind (and I thought about changing it to something that sounded more hopeful), but mess is what I stuck with. It's the word that I feel best describes me and what I'm feeling most of the time. So here I was … a mess and traveling to Dallas to talk about my crazies.
I knew I was going to lead a small group, so on top of speaking, I was kind of nervous. I have never been to a conference, so I didn't really have any expectations nor did I really know anyone. After the whole weekend, my heart was so full and I journaled the plane ride home to process everything. I went in not really knowing anyone, but left feeling like I had some new friends. The ladies in my small group were amazing and allowed me to word vomit all my mess and junk, and talk about how Jesus covers all of our messes and junk no matter how dirty we are. There was an overflow of grace in all of our conversations and a lot of pointing it back to Jesus.
Here's a list of blessings I wrote down from my Hope Spoken weekend…
- My small group ladies and their stories
- My mess and how God uses that for His glory
- Reminder of the story God is weaving in my life
- Learning to listen to others
- Meeting some of you who have followed this space
- Conversations with Shauna from Poor Pitiful Pearl
- Getting opportunities to share the gospel through my story
- Rest at the hotel
- Rest and girl time (before the conference) with my friend Heather
- Emporium Pies with Christian and Cherayah
- Hearing about Neighbors' Table and the If Gathering
- Ellie Holcomb and her but God stories through song
- Holley Gerth and her adoption story
- Spending time with the whole Nepo family (after the conference)
- Talking with Ashley and hearing her heart
- My f-bomb stories pointing me to repent and trust in Jesus
- Ben holding down the fort while I took off for 6 days
Words in my heart during the weekend…
- Listen
- Love
- Pride
- Grace
- Yes
- Mess
- Abandon
- Trust
Phrases that stuck with me…
"My favorite part of me is you." This is what Tara's mom tells her.
"Extraordinary acts of God begin with ordinary acts of obedience."
Though I do think extraordinary acts of God do happen with our by nature acts of disobedience too.
"Allow God to use you." – Tara Clapping
"If you can't be an example, be a warning."
"What a shame if the enemy believes more about our potential than we do." – Holley Gerth
"Our words are powerful." – Ellie Holcomb
This is in regards to how we use them to hurt and bless.
"Conscious discipline"
Said during our small group discussion.
It was such a beautiful reminder that God is the one weaving our story, and each and every one of our story looks different, but we all have the same author. All of our stories point to the one who saves us in spite of our mess and brokenness. The righteous for the unrighteous. Jesus in our place. Praise the Lord!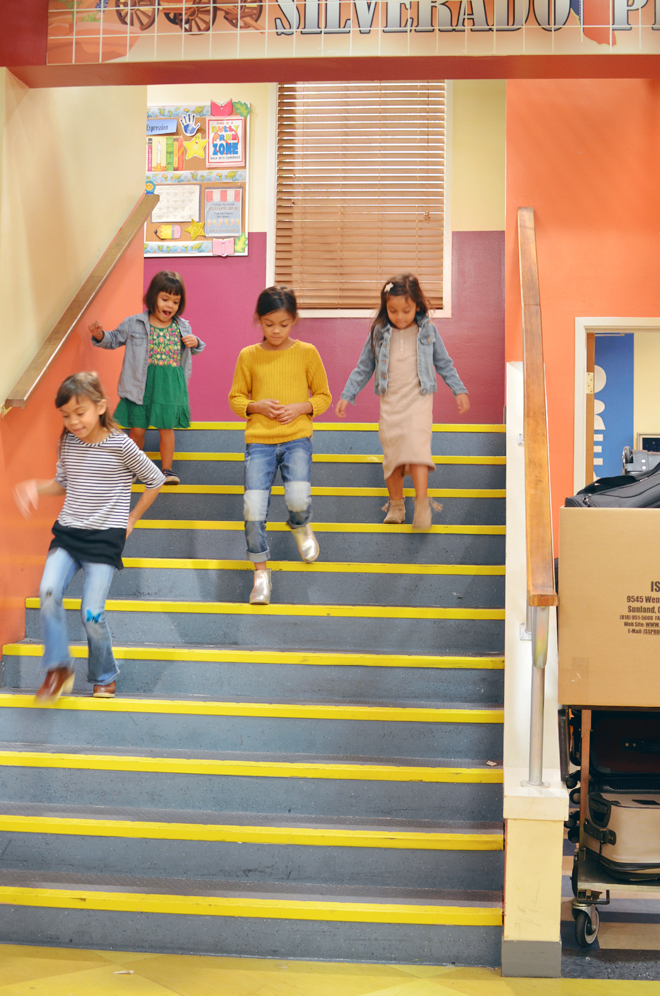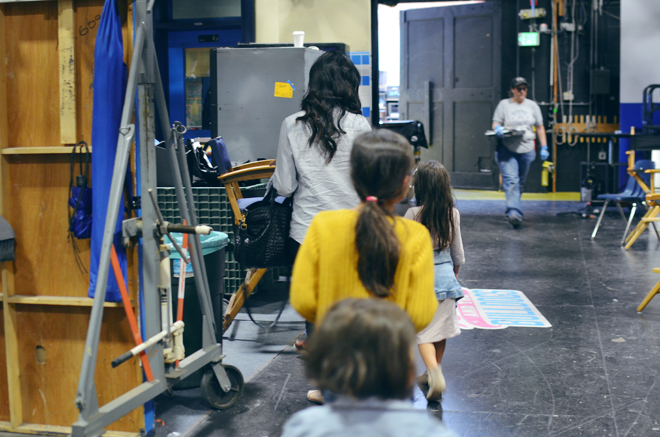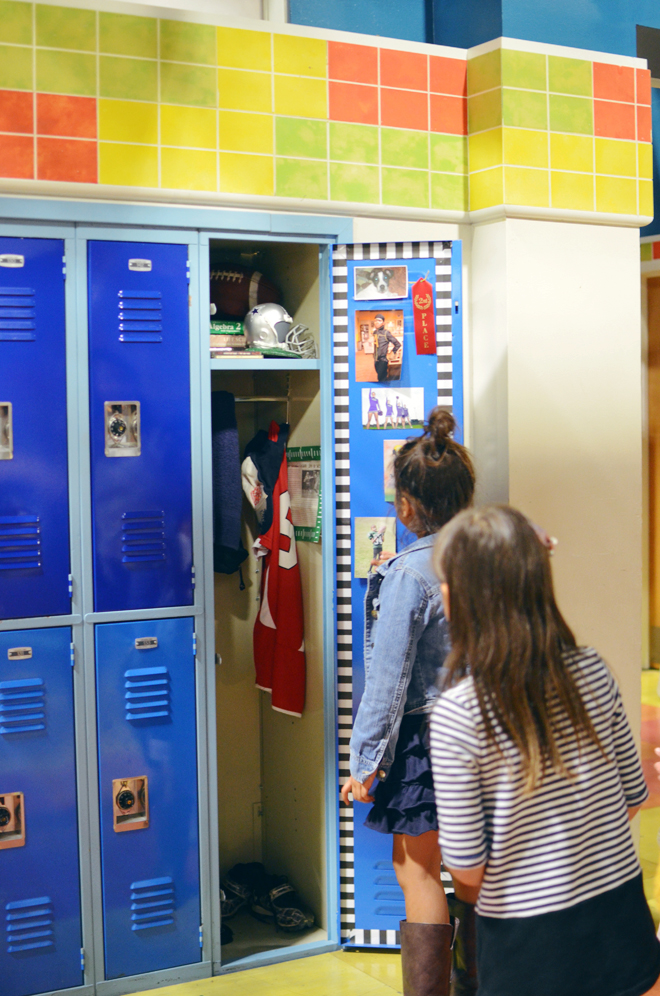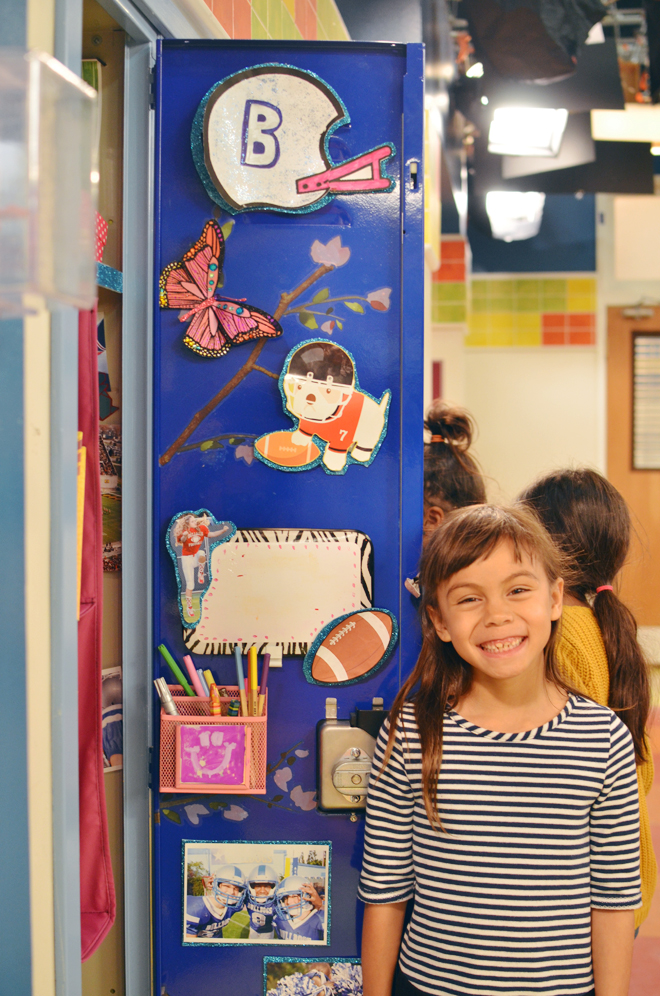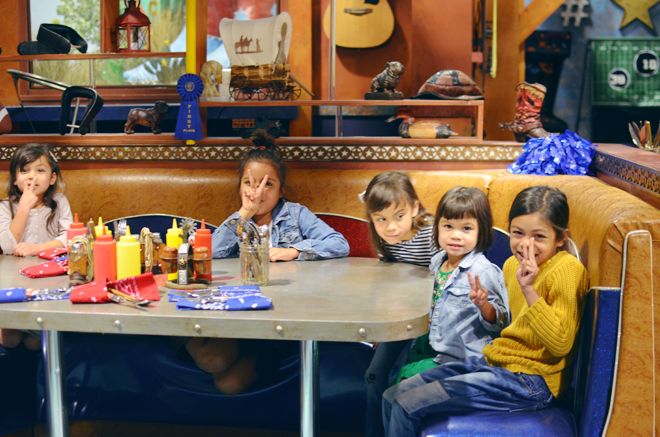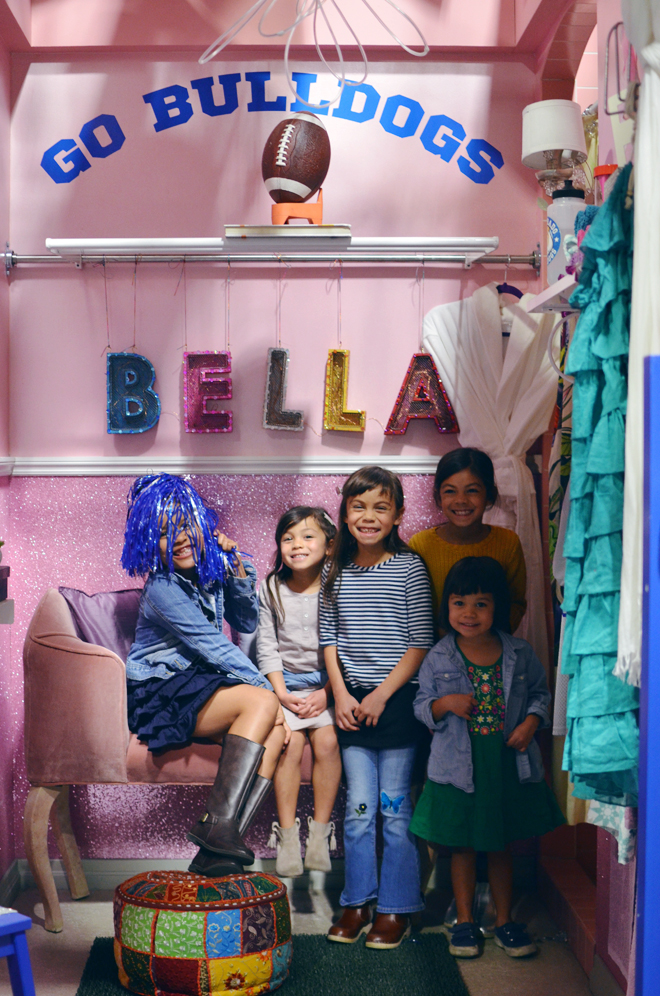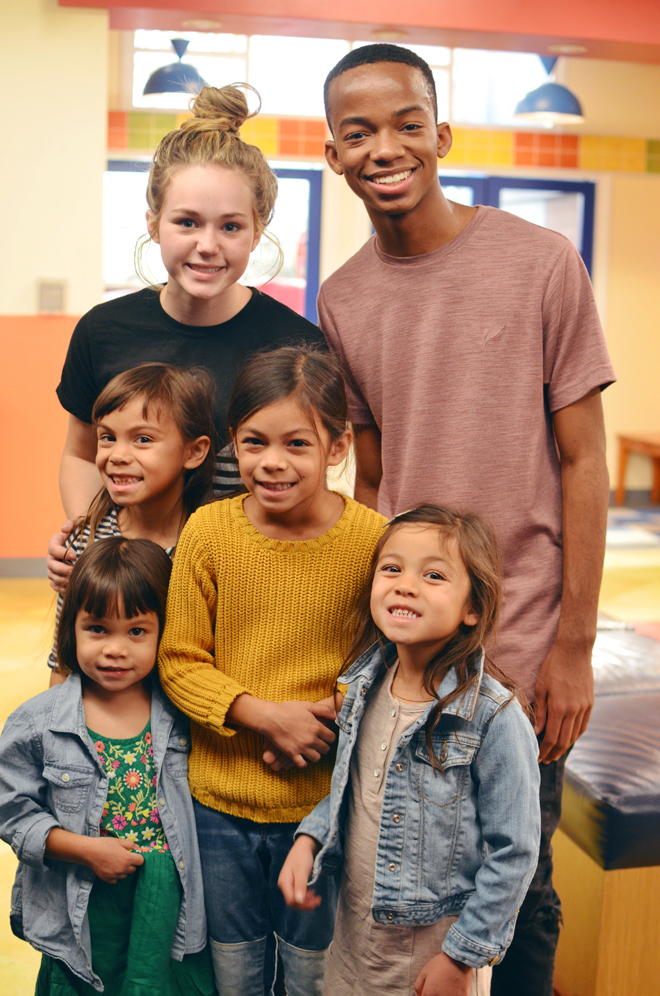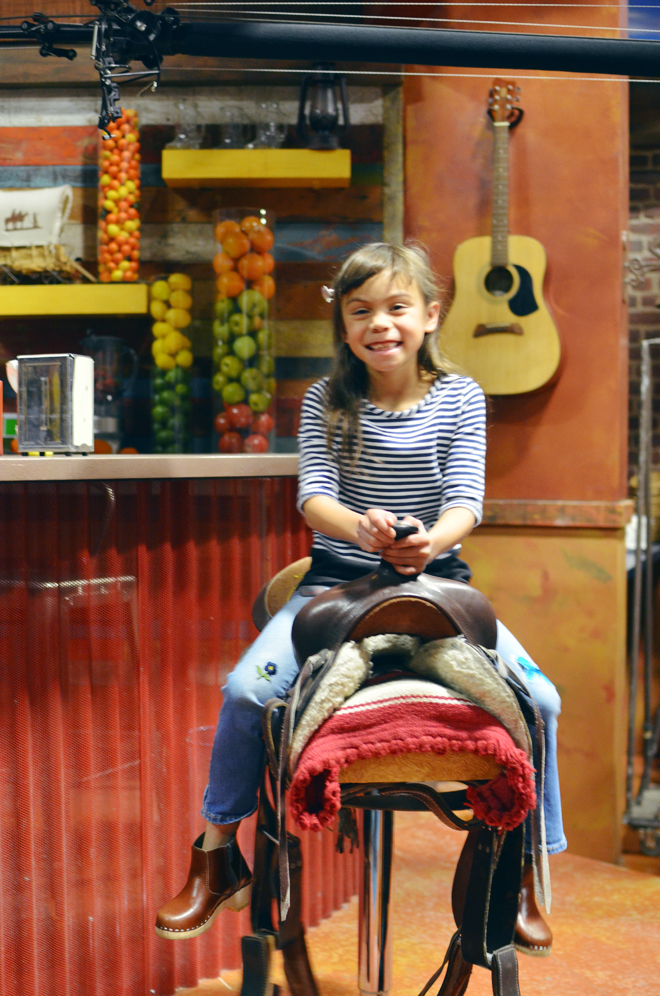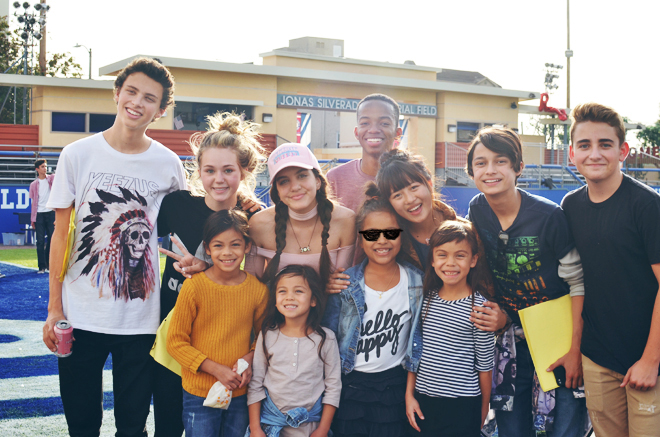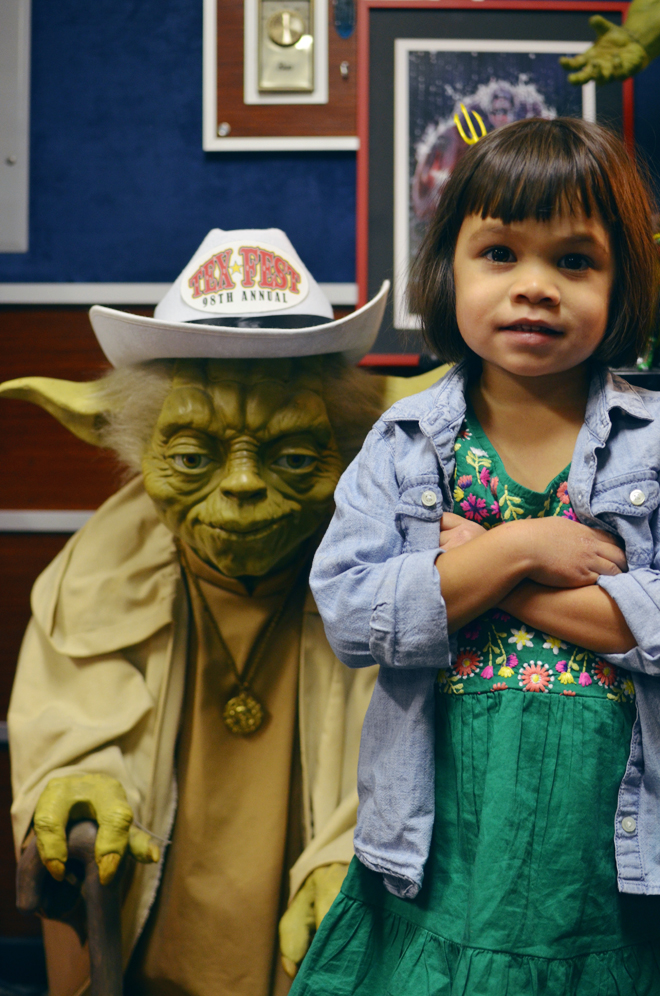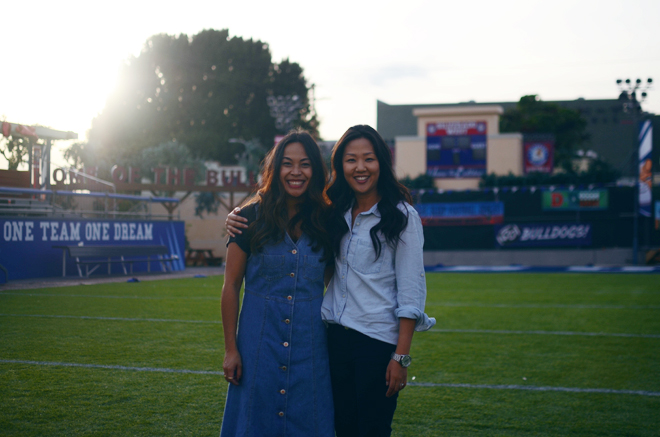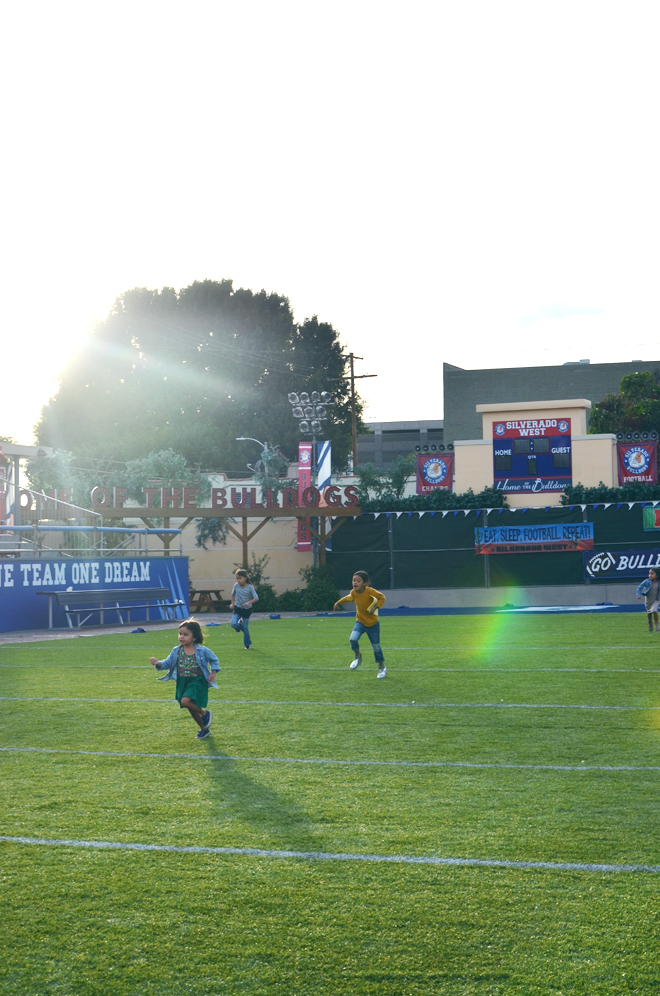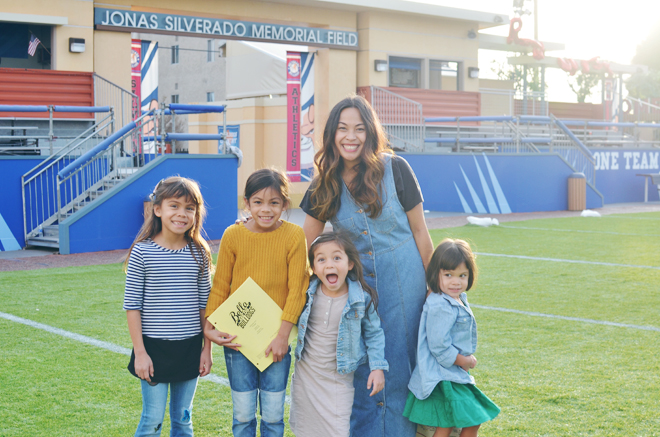 Back in December, the girls and I, along with the BFF and her daughter, went to check out the set of Nickelodeon's Bella and the Bulldogs. Not only were we able to see the sets, but we got to meet the cast and watch them rehearse the season 2 finale. This is the only live action show my girls watch, so this was an especially big deal. I didn't tell the girls because I wanted to surprise them. Once we drove into the Nickelodeon lot and saw all the signs for Bella and the Bulldogs, they were freaking out. To others, this freaking out manifests in quiet, wide-eyed wonder with little smiles (they're yelling on the inside), but when they're alone with me, it's lots of excited chatter and squealing. The BFF's foster daughter, who's definitely an extrovert, was enthusiastically chatting with the cast and our tour guide about how much she loves the show.
As we walked around and got a tour of all the sets, we got to open up all the lockers they use on the show. I was giddy with joy as I watched the girls be mesmerized by it all. I was imagining my kid-self walking around the set of Saved by the Bell, and oh man … what a dream that would have been!
After checking out the sets, we met the whole cast. All the kids were so friendly, and while my kids were quiet, BFF's daughter led the charge in conversation. It was so strange seeing them in real life because they seem so little on the computer screen.
The day ended with getting to experience the rehearsal of a full episode. There was a lot of walking back and forth between sets; there are so many people involved! The kids got to be front and center to watch, and the adult staff on set were noting if/when the kids laughed. When everything was done, our kids got their own scripts. Since then, True has read that thing like 20 times.
Ben's cousin is one of the creators of this show and arranged this visit for us. It was such a treat be able to experience this and it was pretty amazing to see the whole thing in real life. I remember when he first passed around the pilot script for family members to read. Then, when the first episode came out, and we watched it for family movie night, I kept crying because I was so happy for Gabriel (Ben's cousin). To see someone's dream come true, especially when it's a family member, is so special.
We have our fingers crossed they get picked up for another season. If you haven't already tuned in to watch Bella and the Bulldogs, we highly recommend it!
Can you guess Glow's favorite part of the day? The life-size Yoda in the office. Actually, all my girls loved Gabriel's office because it was littered with Marvel and Star Wars stuff.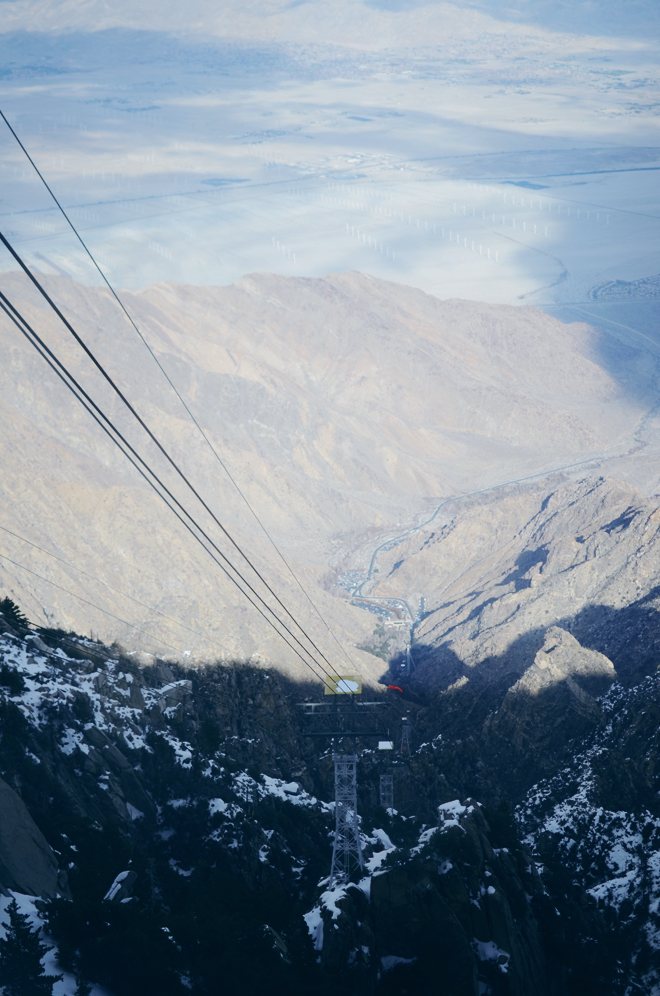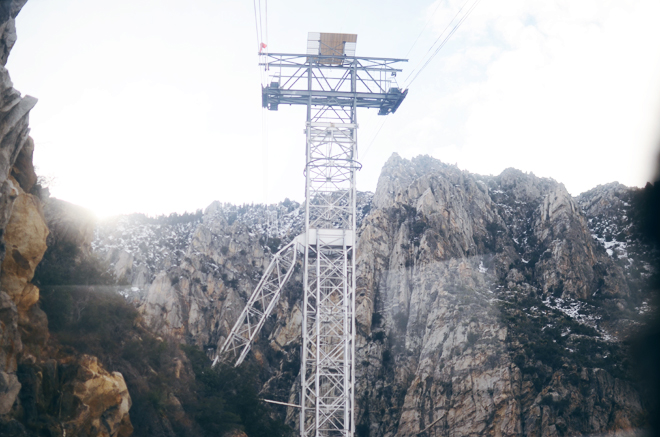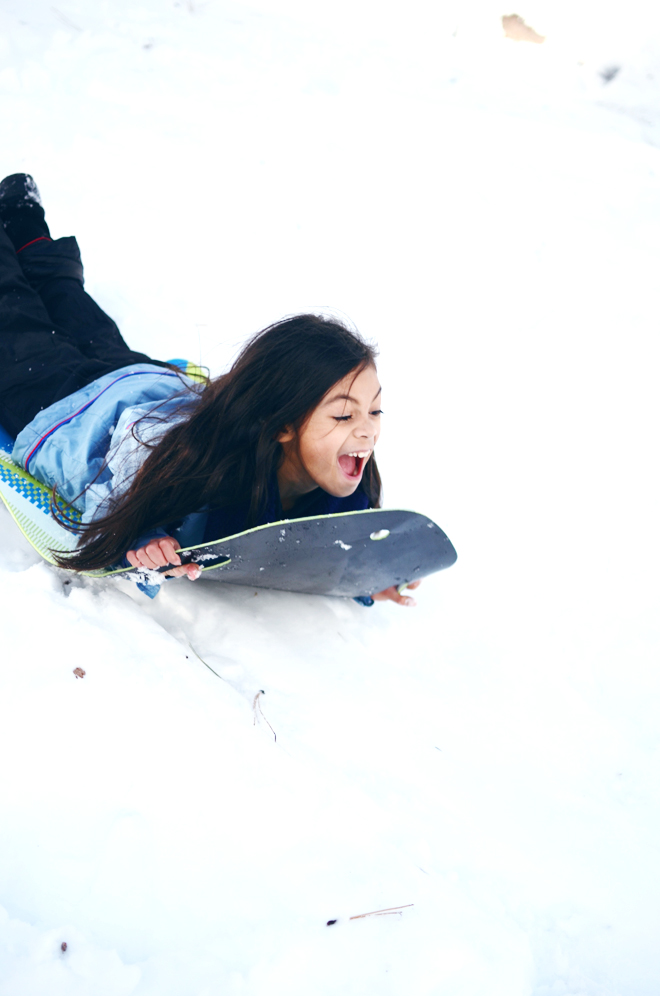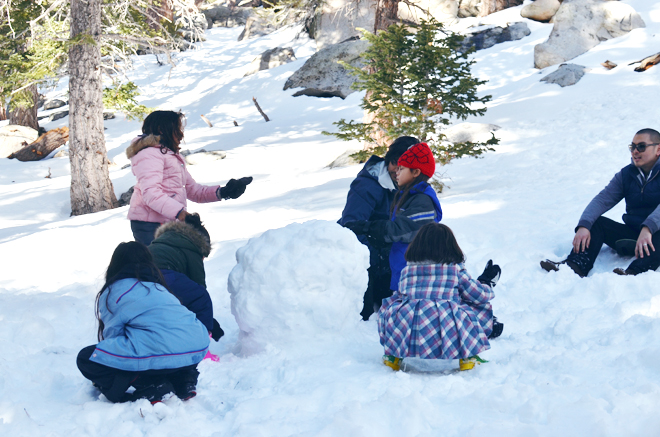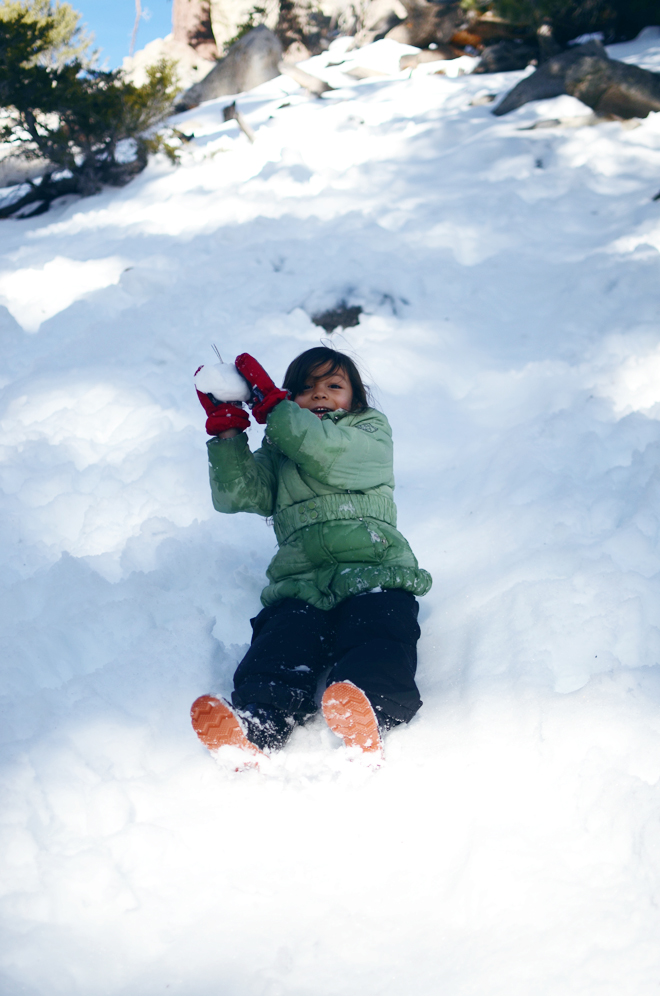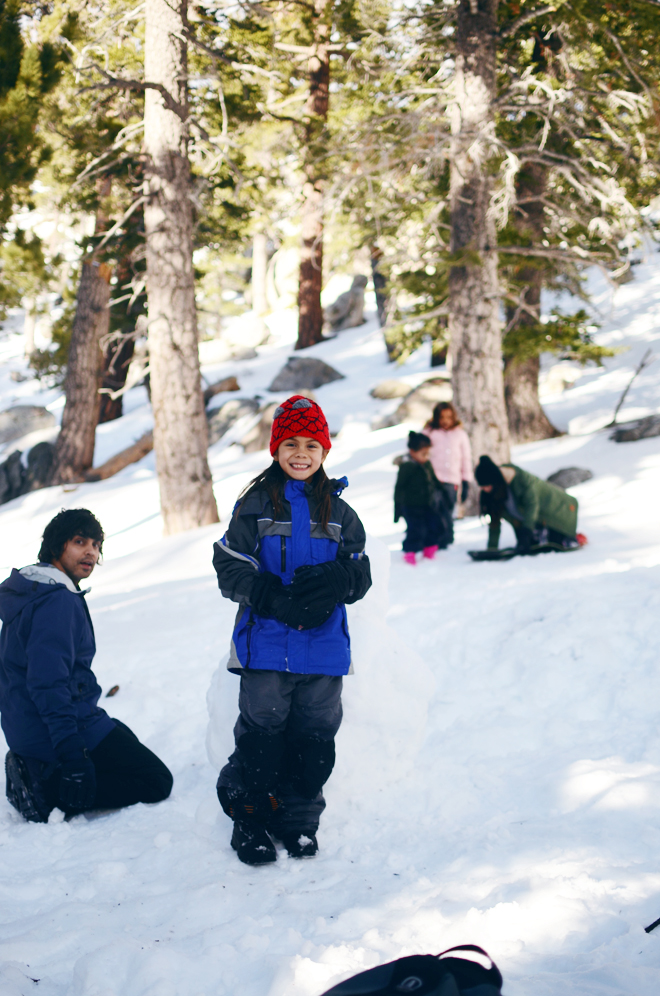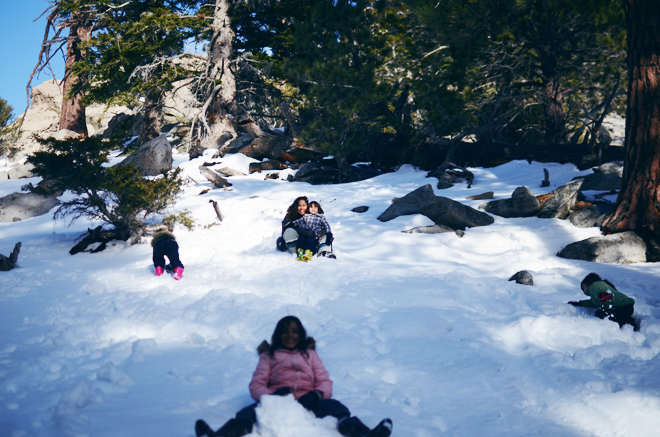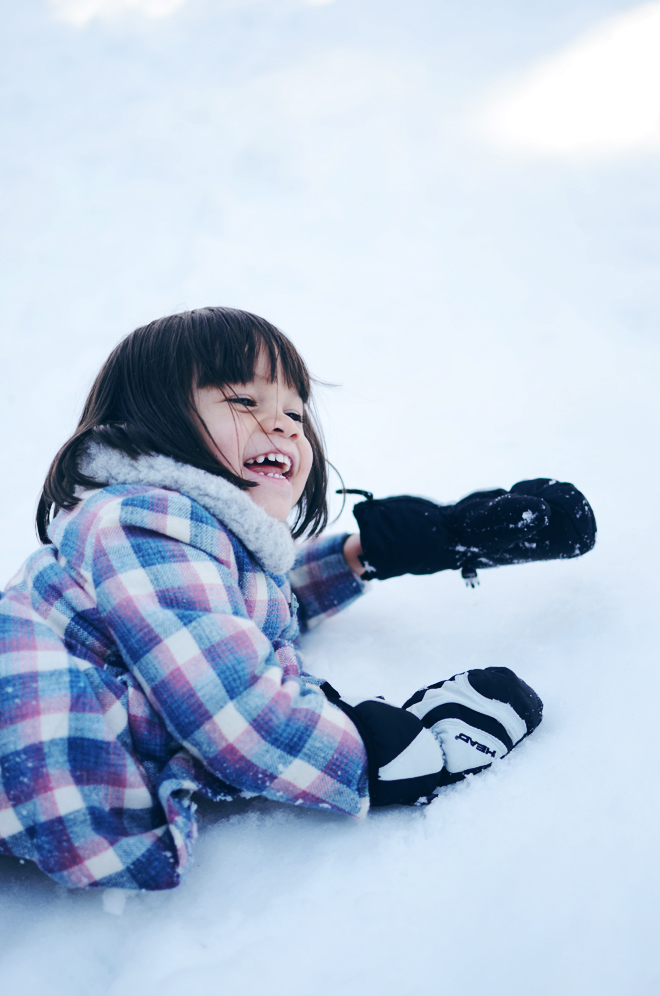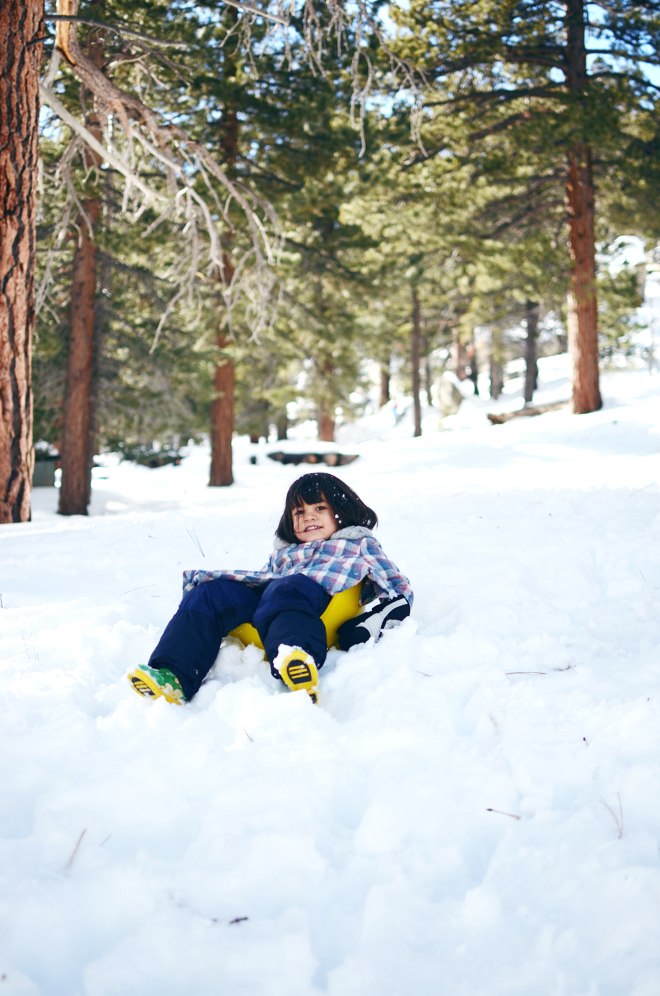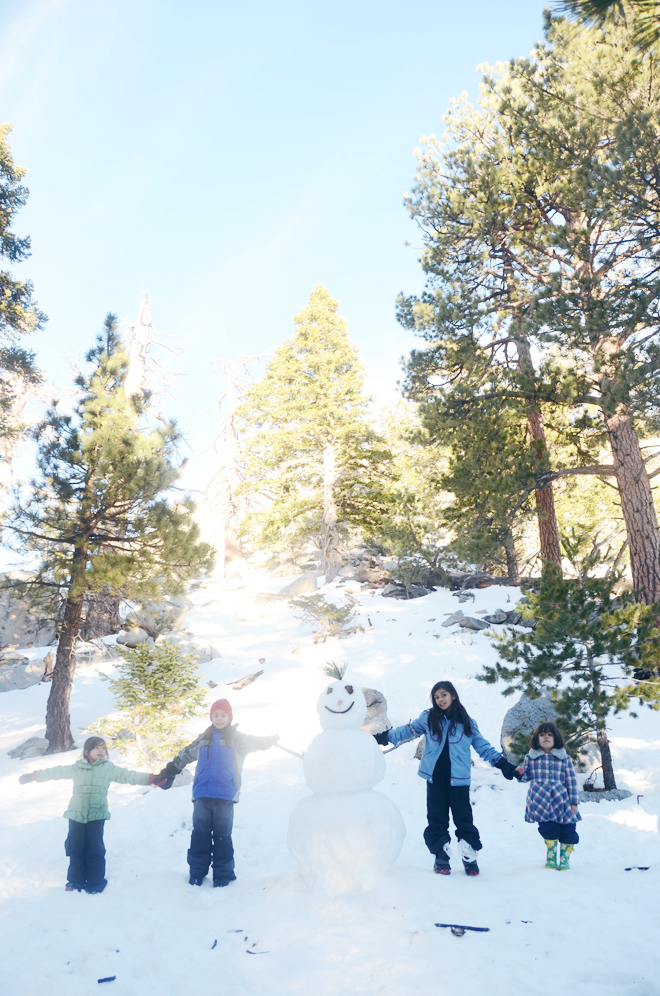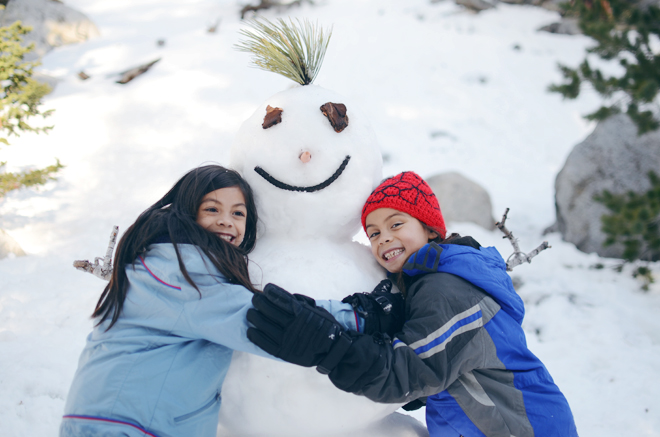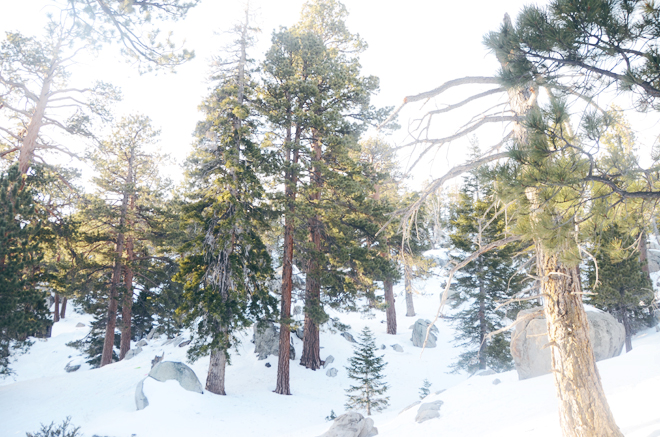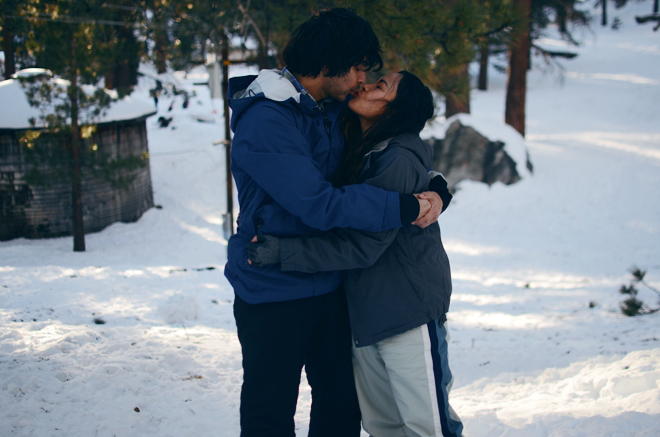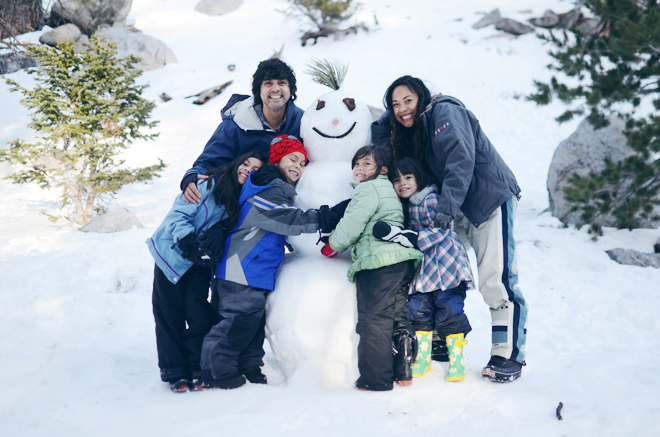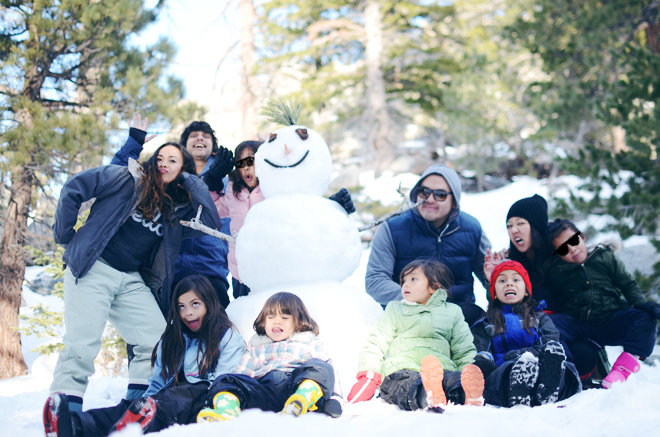 This is our first official family outing with the BFF and her kids. They're fostering and this is what we have always dreamed of … taking our kids for family adventures together. We headed up to Mt. Jacinto in Palm Springs via the aerial tram that takes you up 8,000 feet. Ben and John (BFF's husband) are both scared of heights so they stayed together in middle of the tram while the rest of us enjoyed the views. The views were quite spectacular, and it was insane to think this small box suspended by cables was taking us up the mountains.
Linda, John, and I all came here when we were younger, but this was Ben's first time (and probably his last). We went back in January after we got all that rain, so the mountain top was full of snow. Thankfully, we came prepared as I was able to borrow lots of snow gear from some friends. Thus, the girls were thoroughly able to enjoy frolicking in the snow. Some did have to wear rainboots with layers of socks (and wrapped with plastic bags), but I also brought lots of socks so they can keep changing them when their feet got wet.
We spent a few hours up there and the kids did lots of sledding, made many snow angels, and we made a bomb dot com snowman. Actually, Ben made it with the help of the older girls. Of course, we came prepared with a carrot to bring Olaf to life. The girls were so happy to see their snowman. They kept hugging him and saying "Warm hugs!"
For these Californian kids, the snow was full of magic. You could see the wonder in the eyes! I'm so thankful we were able to take them on this adventure (even if we had to wait 2 hours to finally ride the tram). As we left, we told them, "The next time you come up here will probably be when you're grown and taking your own kids." Their reply, "No! We will never grow up." Yeah right kids, yeah right.