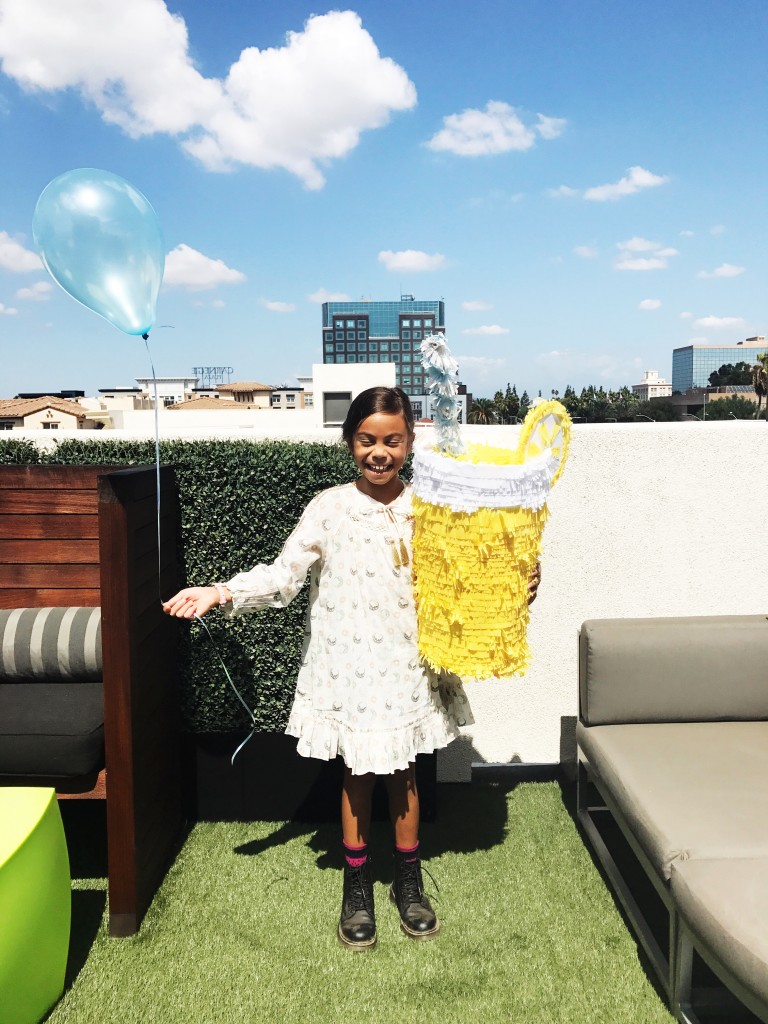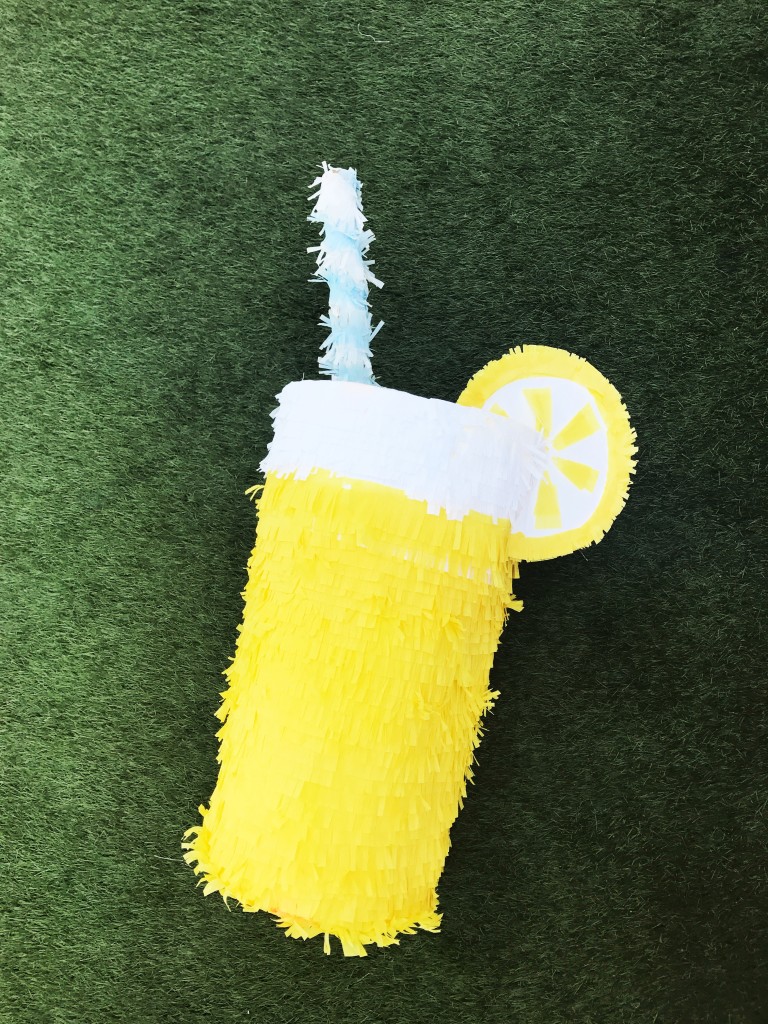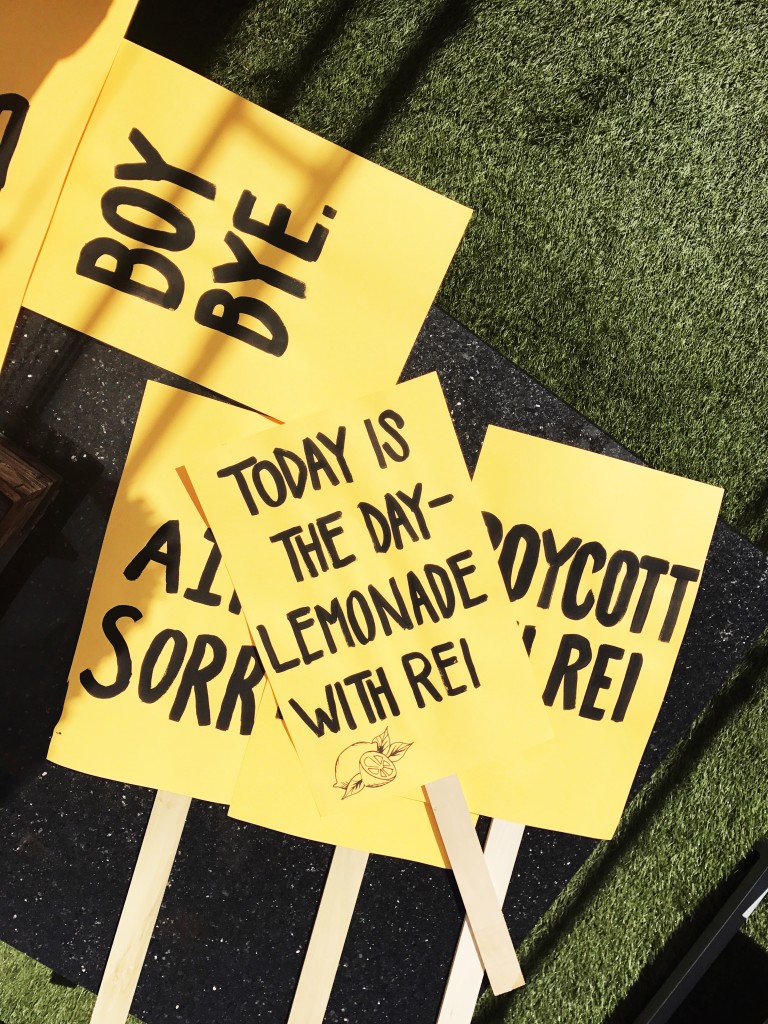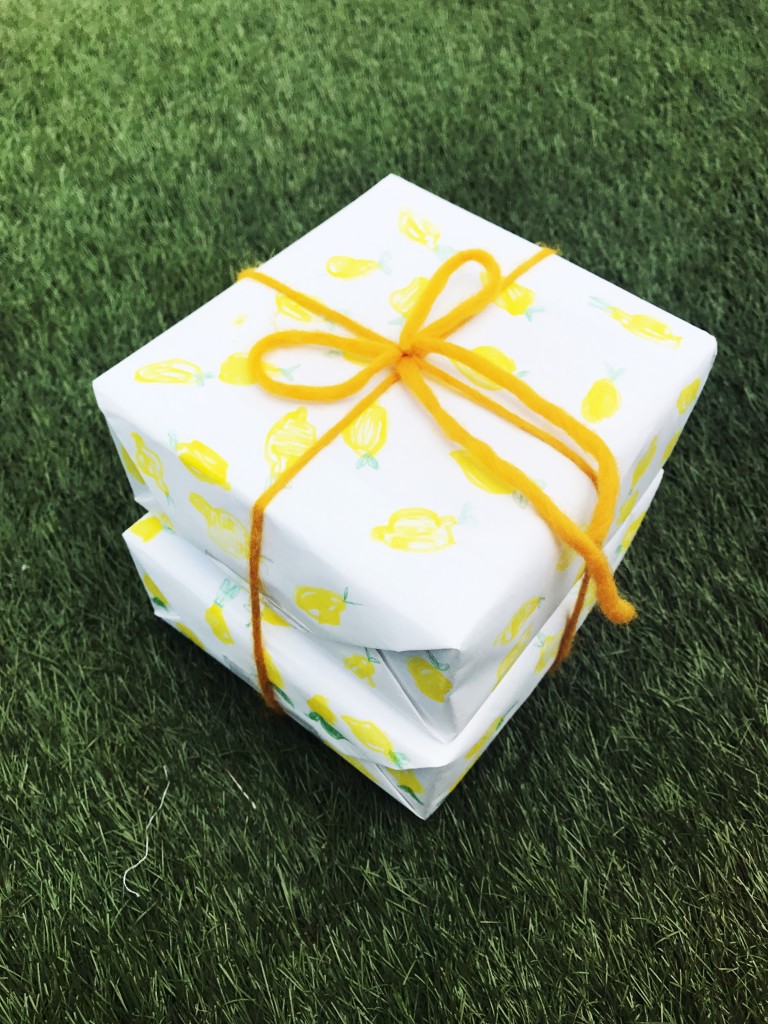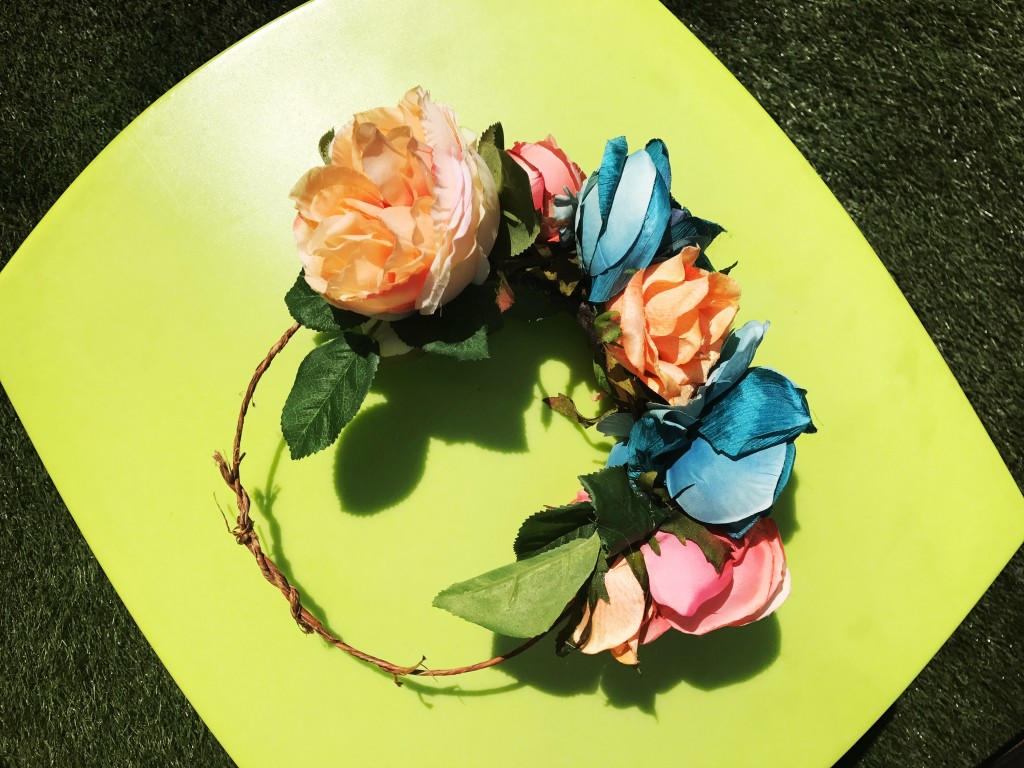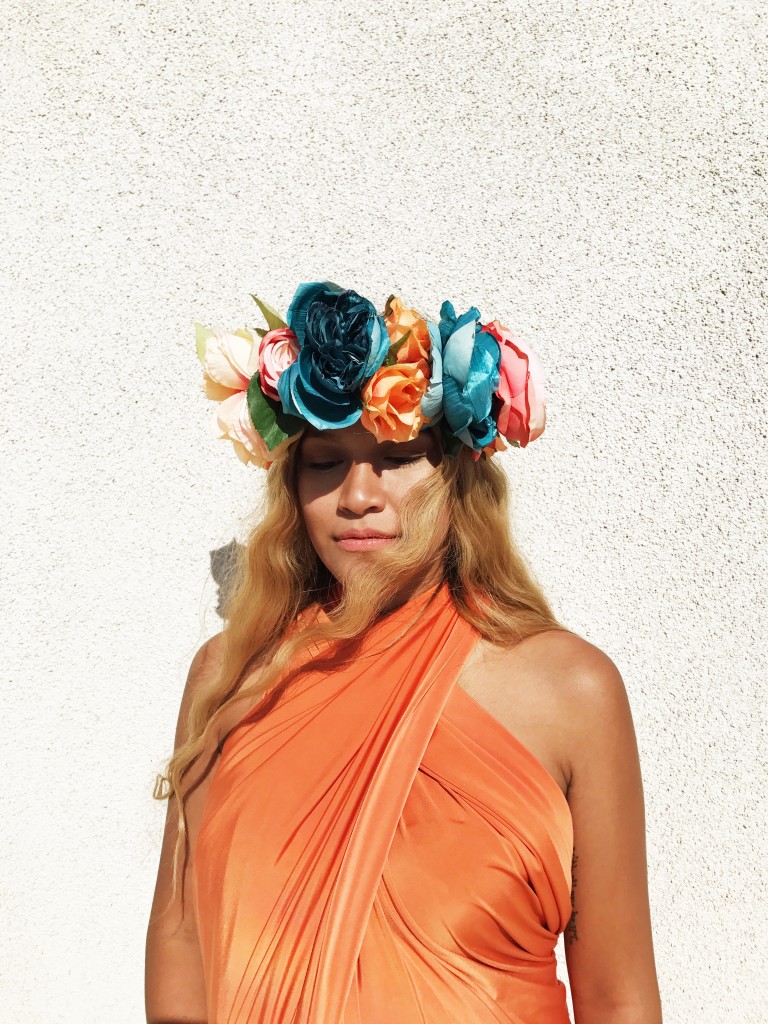 Finally, at long last, my girls are getting their first official cousin. My sister, Reinna, is expecting a little boy and her request was a "Beyoncé" themed baby shower. So when life hanods that request, you make lemonade! Inspired by Beyonce's recent music and visual album, we created a celebration fit for a queen (Reinna means queen).
My job was decor and it was on a beautiful roof top, so not too much was needed. I used bunting that I had sewn for my best friend's wedding several years ago and the centerpiece of the decor was the lemonade piñata (tutorial via oh happy day here). My baby sister and friend made the protest signs, which were a fun touch. To get that extra Beyoncé-esque vibe, I made a floral crown remiscent of that surprise baby announcement that was dropped by the queen B herself. Naturally, my girls got in on the creating too and they made the lemon adorned wrapping paper. I love how that turned out and I think for Christmas, I'll be having them draw on all the wrapping paper! Add some music by Beyoncé and Solange and the celebration was exactly was this mom-to-be wanted.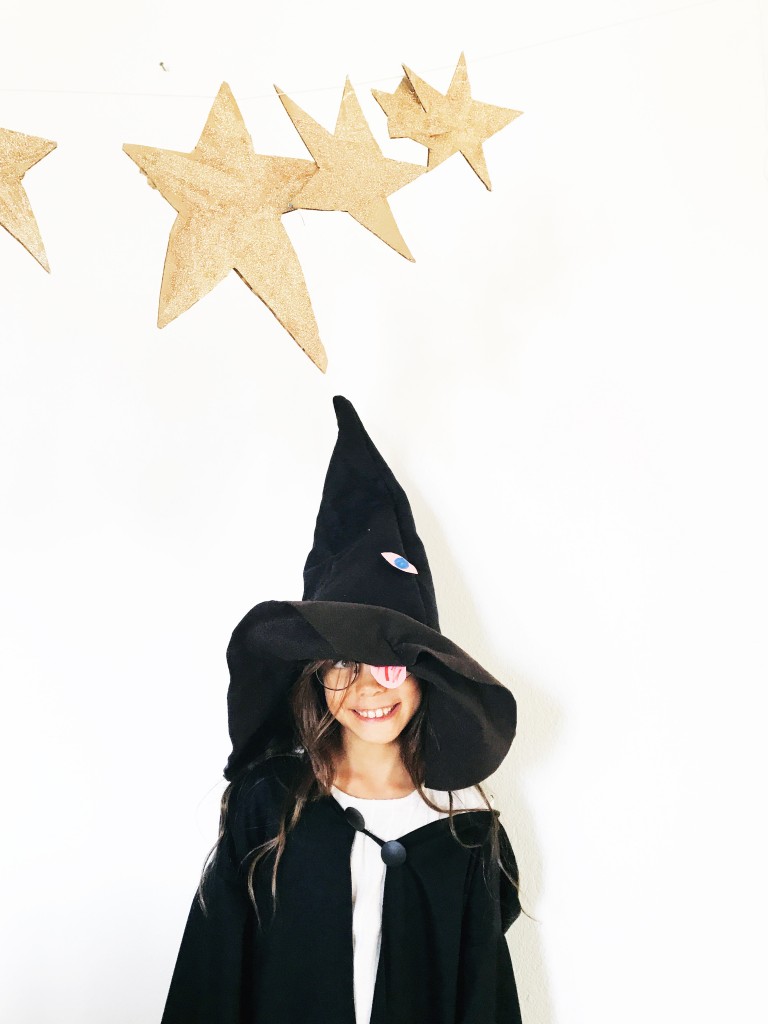 I was trying real hard to get a post together about the Harry Potter celebration we threw for Brave's birthday in August (!), but time just wasn't on my side and I was running out of it this week. I'm off to Texas for Pinners Conference, so sharing about what we made and did for her birthday will have to wait until next week. Until then, the photo above is a little teaser.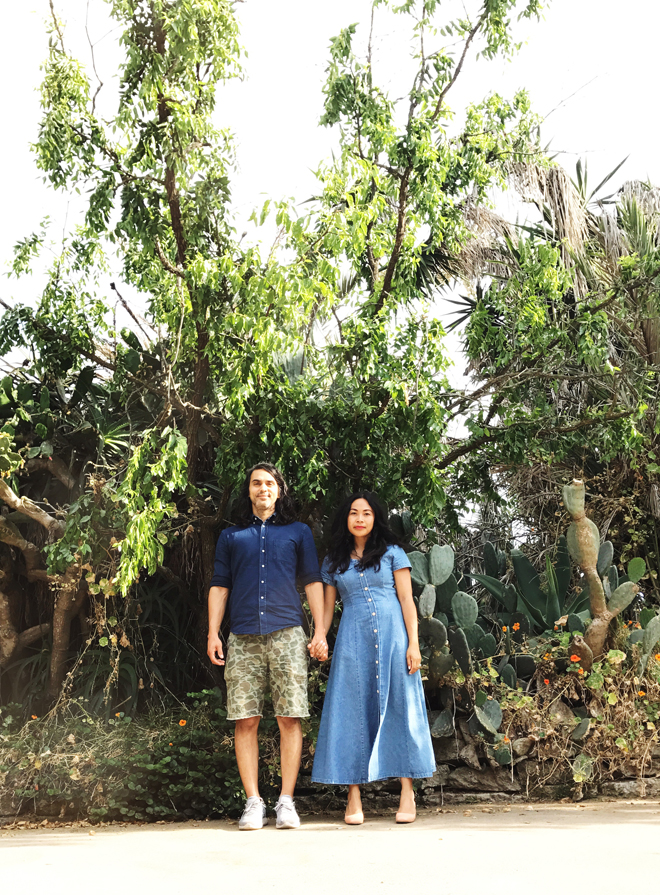 It is such a blessing to celebrate 12 years of God's faithfulness in 12 years of marriage. Ben and I are so similar, so for the most part, we are on the same page on most things. From time to time though, things do get rough, and we most certainly have spats or full blown fights. In fact, we had a spat on Friday night just as we kicked off our anniversary weekend. We treasure the covenant we are both in, and Christ redeeming and saving us both, along with accountability and transparency with our church family, are the keys for the healthy growth of our marriage and family for the gospel.
To celebrate, we decided to do a staycation (the little ones spent the weekend with my parents) and we did 12 (some silly and random) things we've never done before to commemorate the occasion. We probably spent most of the time in the car driving from place to place, but as cheesy as it sounds, I just loved being together.
1. We tried a new restaurant together, which was Miyabi Uni in Torrance. The pasta was bomb and I'm definitely going to figure out a way to recreate that dish at home.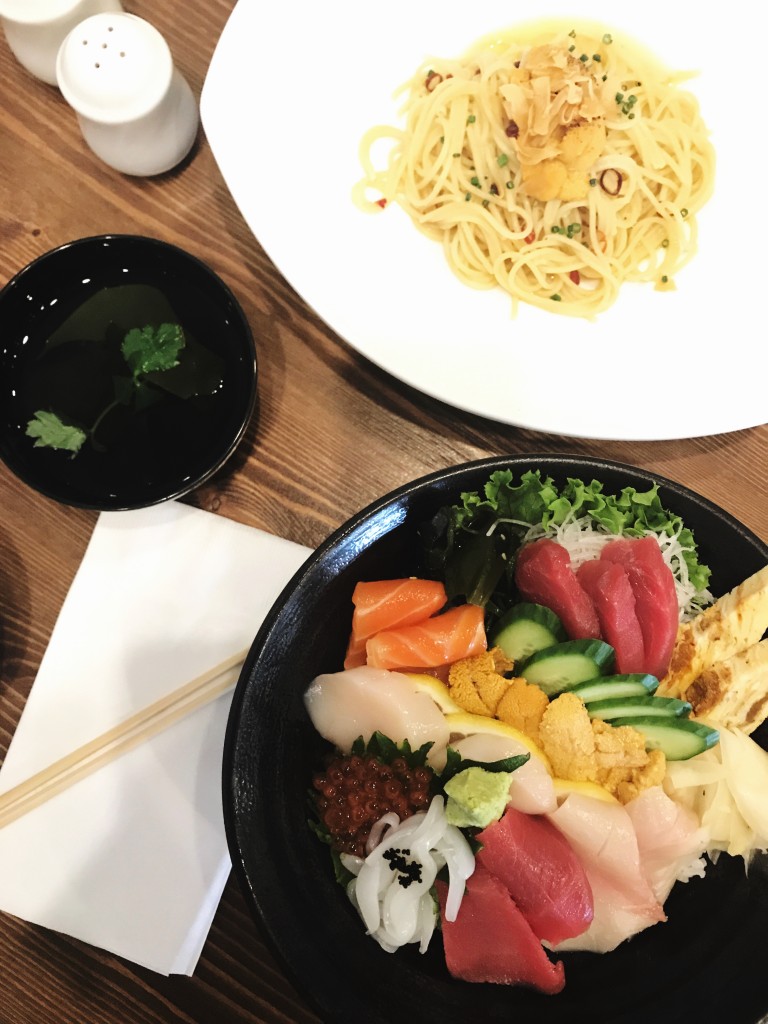 2. We drove the whole length of Ortega Highway. Hate those windy two lane highways, but we love the scenic views and dried California native plants scattered all along the hills.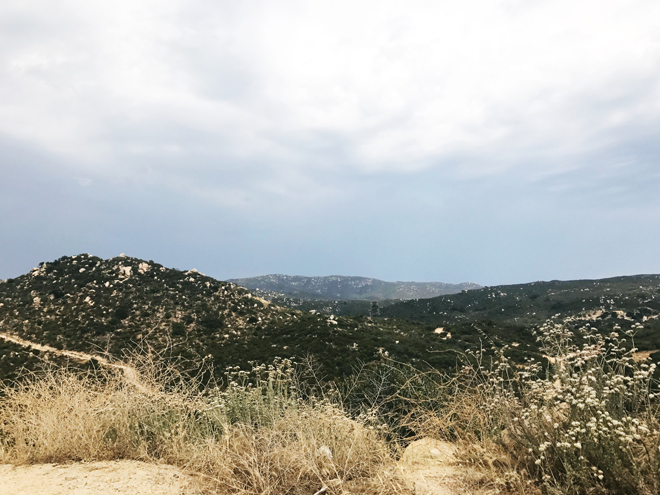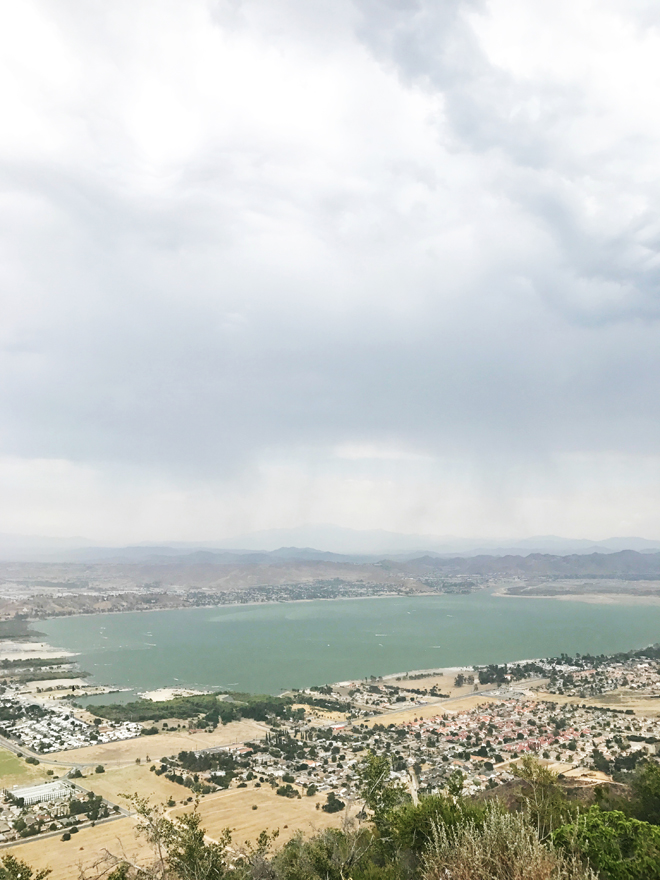 3. The drive spit out us onto Lake Elsinore, and though we've passed it many times before, this is first time we actually go to the lake.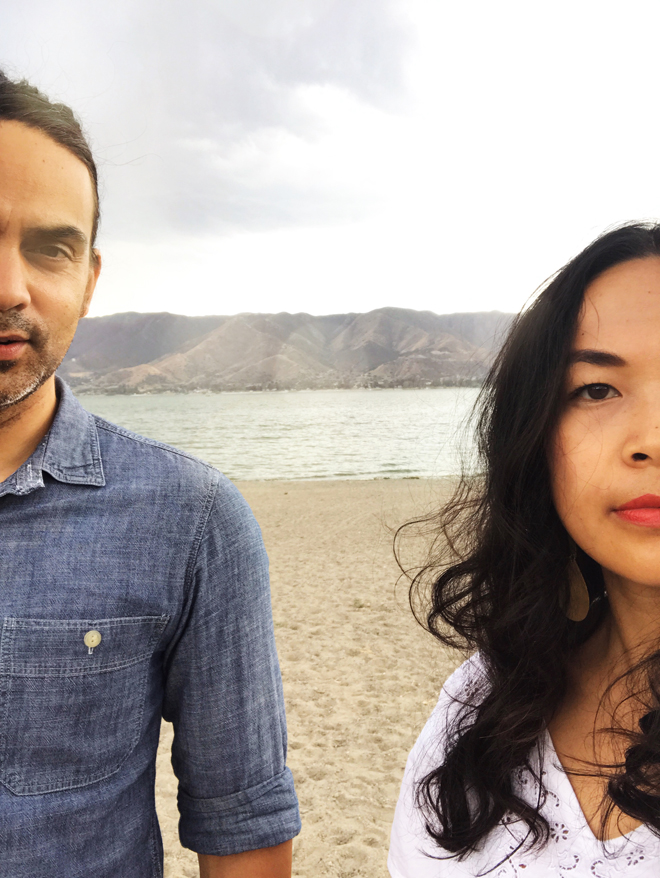 4. While this is certainly not the first time we've had A la Minute, it is our first time visiting their newest location in Temecula at Vail Headquarters. It is also the first time we ordered orange honey ice cream.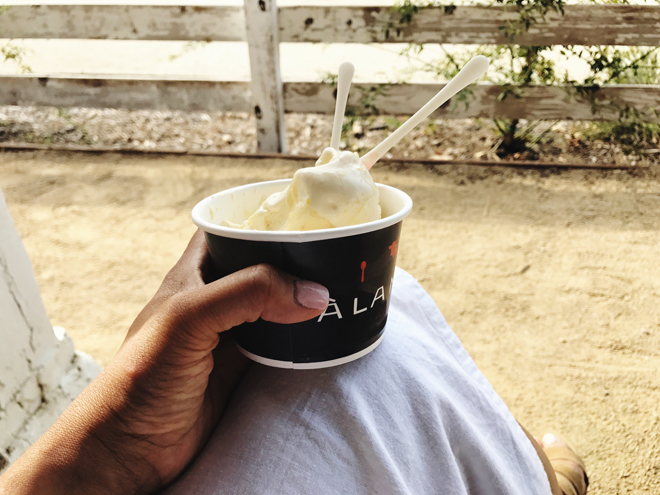 5. After dessert, we did things backwards and headed to a ceviche bar, Mariscos el Guero, for dinner. This is my new favorite place, and I've been here twice prior with friends, but this is our first time together. I knew Ben would love this place!

6. Sunday morning, we visited New City Church in San Diego. This was our first time visiting a SOMA church (they focus on missional communities) and we were so encouraged by the message. I loved hearing their congregational singing and what missional communities look like in their church. Right after service, we ate our packed lunched in our car.

7. One of the things I looked forward to most was getting our portraits taken with tintype photographer Catherine Segura. Ben and I both enjoyed learning (and watching) the process of wet plate photography, it was especially sweet to see the passion this father-daughter duo has for this classic photography process. It looks so old school and semi-creepy, but the results of this antique process is so beautiful. We can't wait to go back and get a whole family portrait done. I highly recommend paying Catherine a visit if you find yourself in San Diego over the weekend.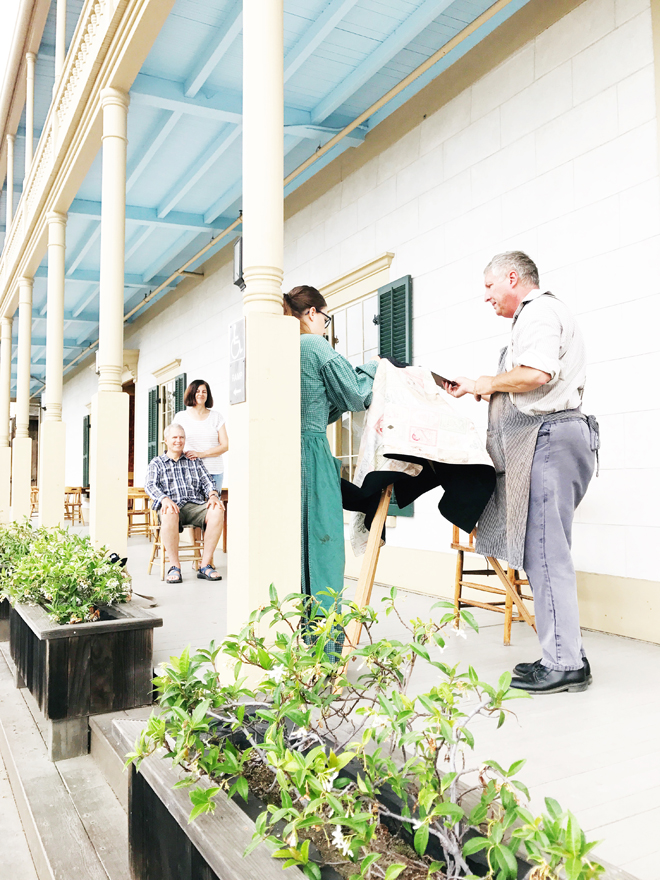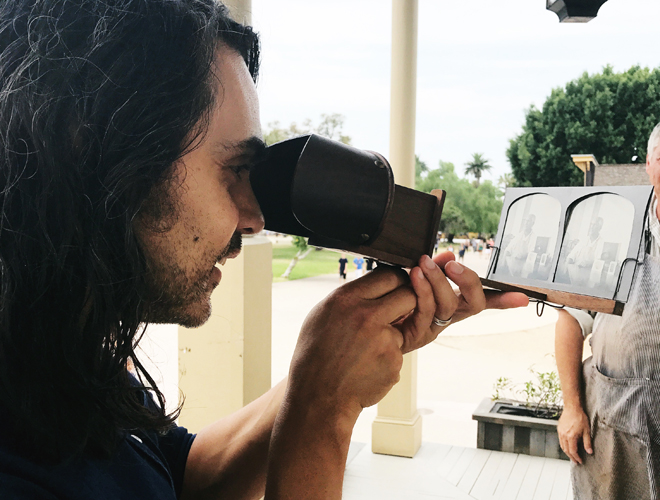 8. Another new to us thing is thrifting in San Diego! I didn't find much, but this vintage wire trash can. One really good thing definitely feels like a win!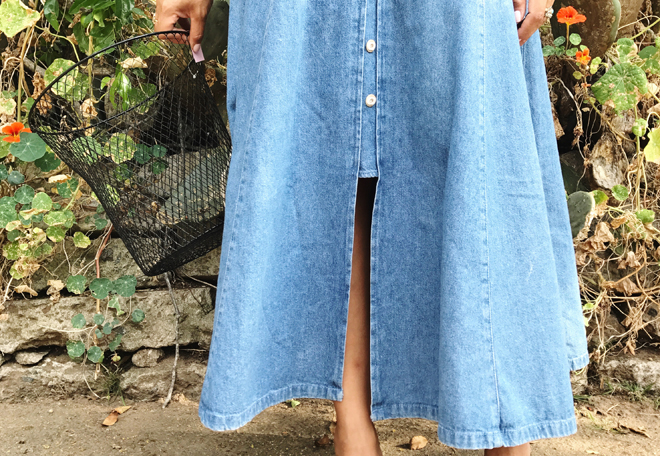 9. Another first is trying African food from Flavors of East Africa. We were especially fond of the spices used to flavor the lentils and chicken. Ben also wants me to figure out how to make their collard green and cabbage vegetable dish at home.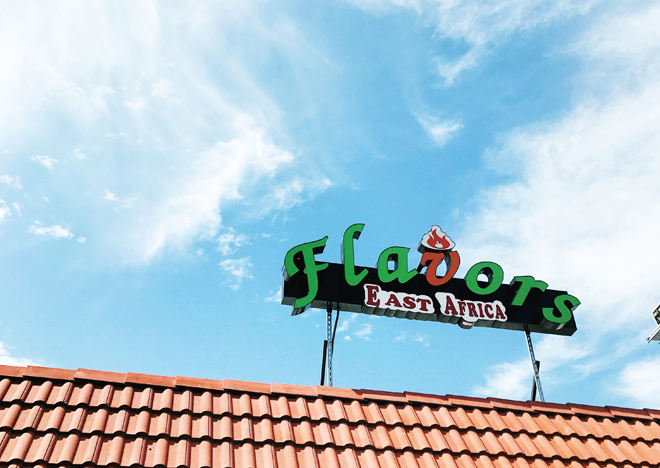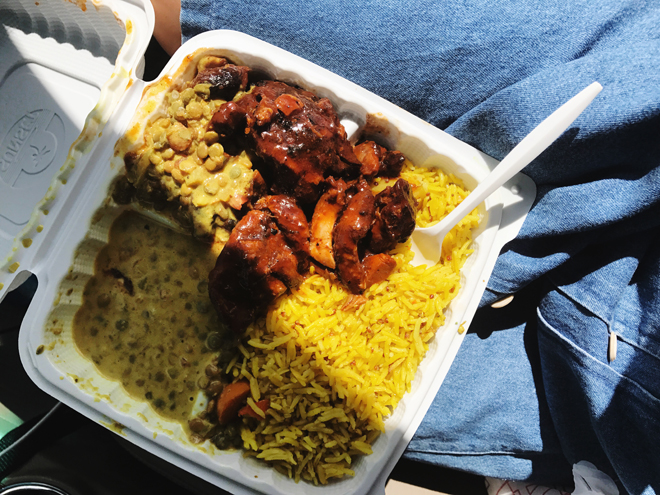 10. We felt silly, but it was fun… we went to a local playground and swung on the swings together. I think the kids and parents around us were trying to figure out what we were doing.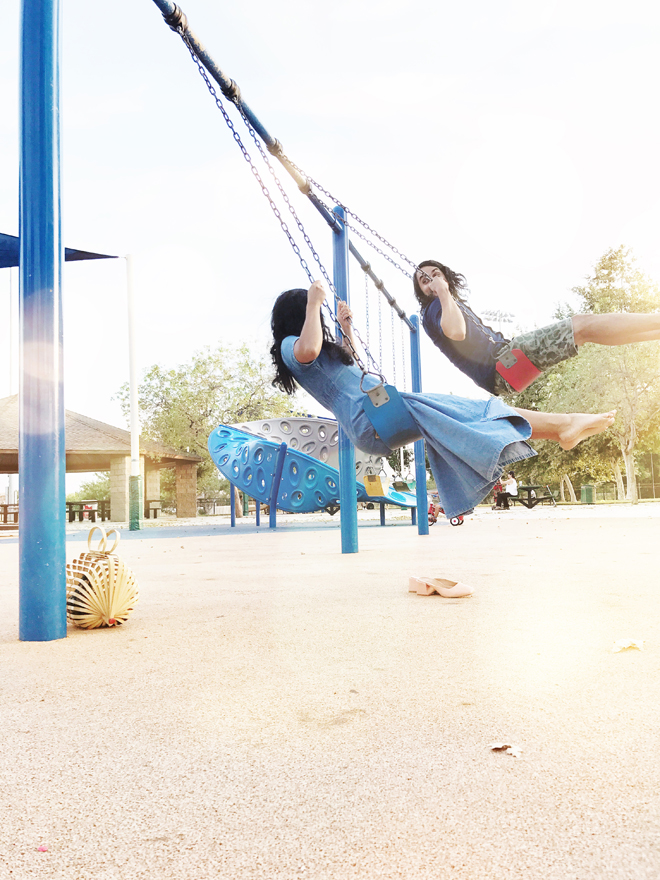 11. Another favorite of the weekend… makeout in a photobooth. We were definitely giggling while we kissed because there was a camera on the outside of the booth for nearby onlookers to view what was going on in the inside.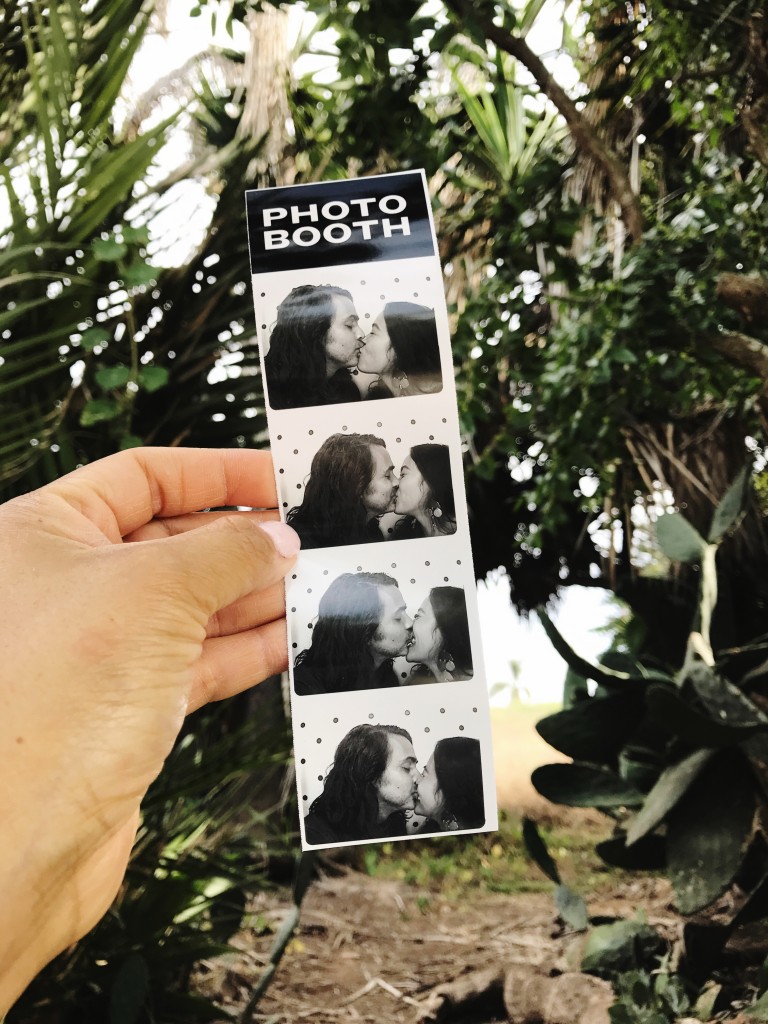 12. Lastly, we did a marriage questionnaire to help build up our marriage.
Between all the fun, the weekend was spent evaluating areas our marriage and parenting needed improvement, asking each other where we are lacking, and discussing ways to help continue grow our marriage and family towards Christlikeness. We were definitely celebrating to remember the goodness of God in our lives and the abounding grace we've been given. Our marriage and family runs on the strength and grace given from God. And those times we try to do it on our own, things totally flop. Every day and every year, is a gift from God to be treasured and used to gospelize each other and the communities God has placed us in.
I'm very thankful for Ben and I love him more now than on our wedding day. Our love grows deeper, wider, and higher as time passes (and we have plenty of fights too!). We can dive into our marriage deeply because we know Christ's love for us and that pours out in our love for each other. There's lots of love and forgiveness that happen every single day. Happy 12 Benny B!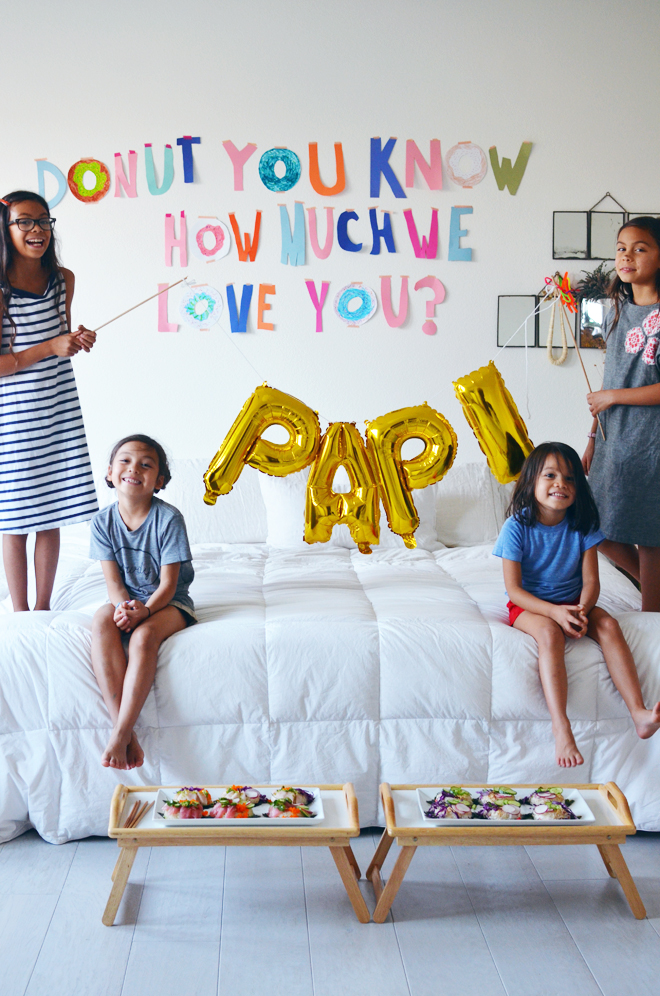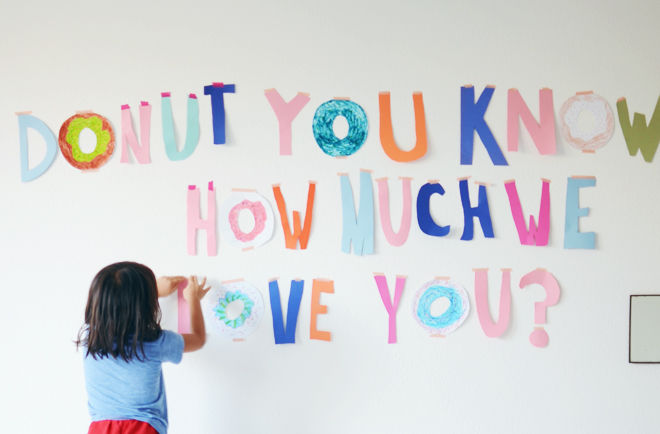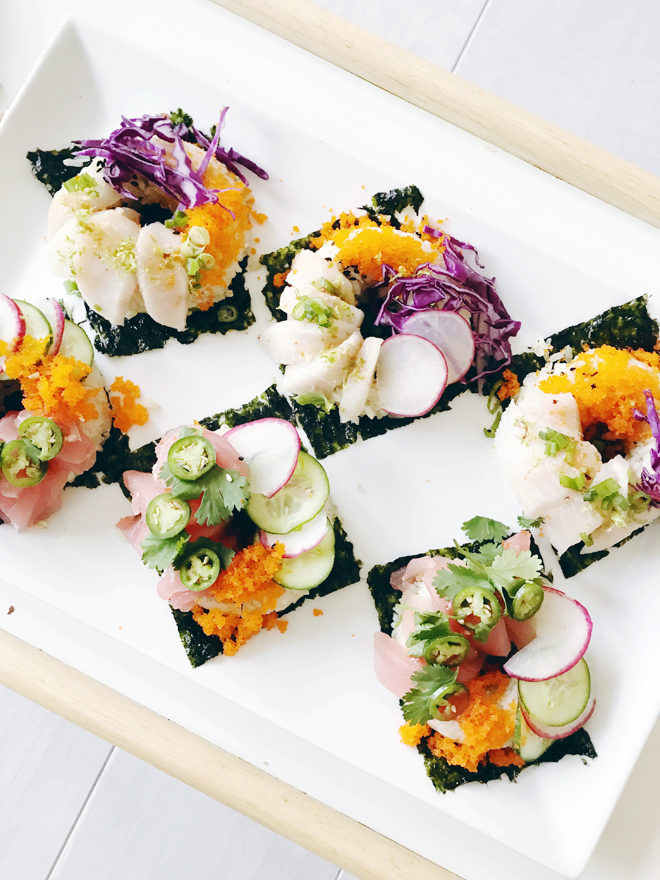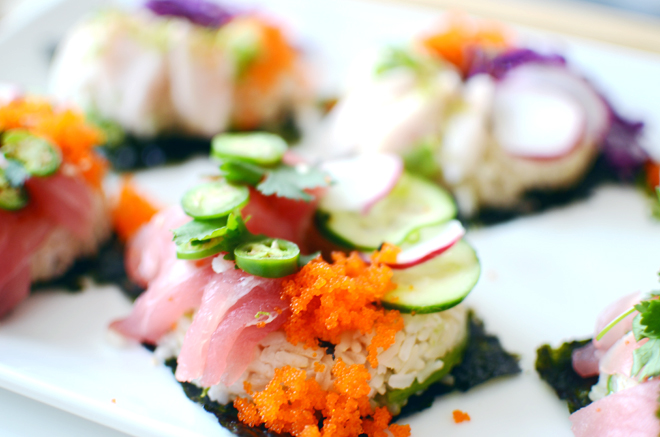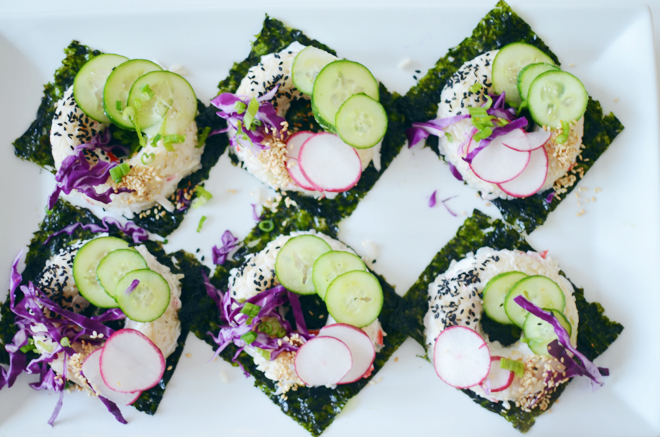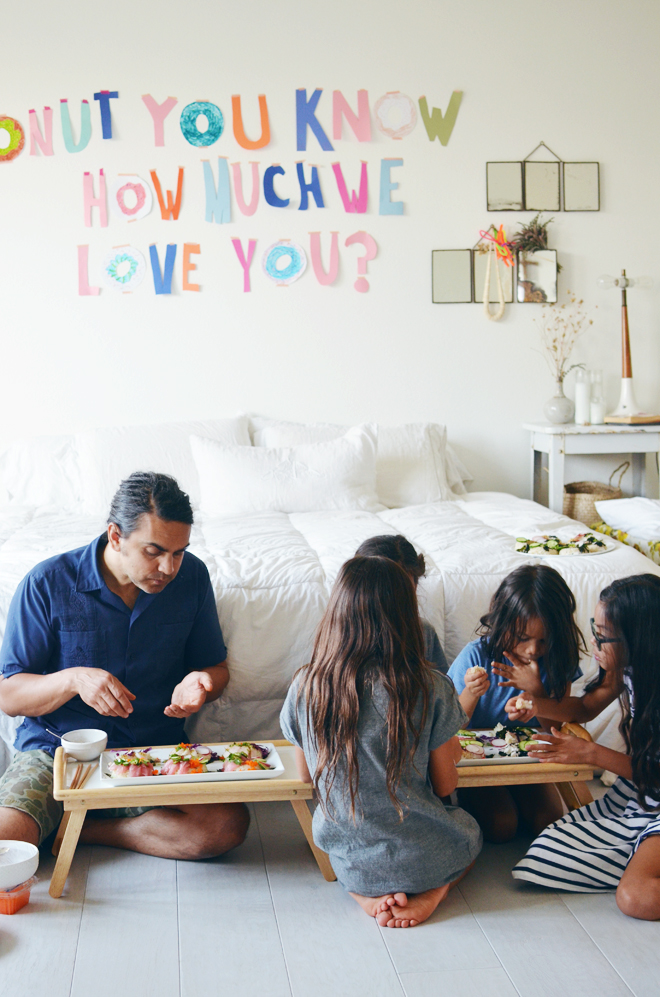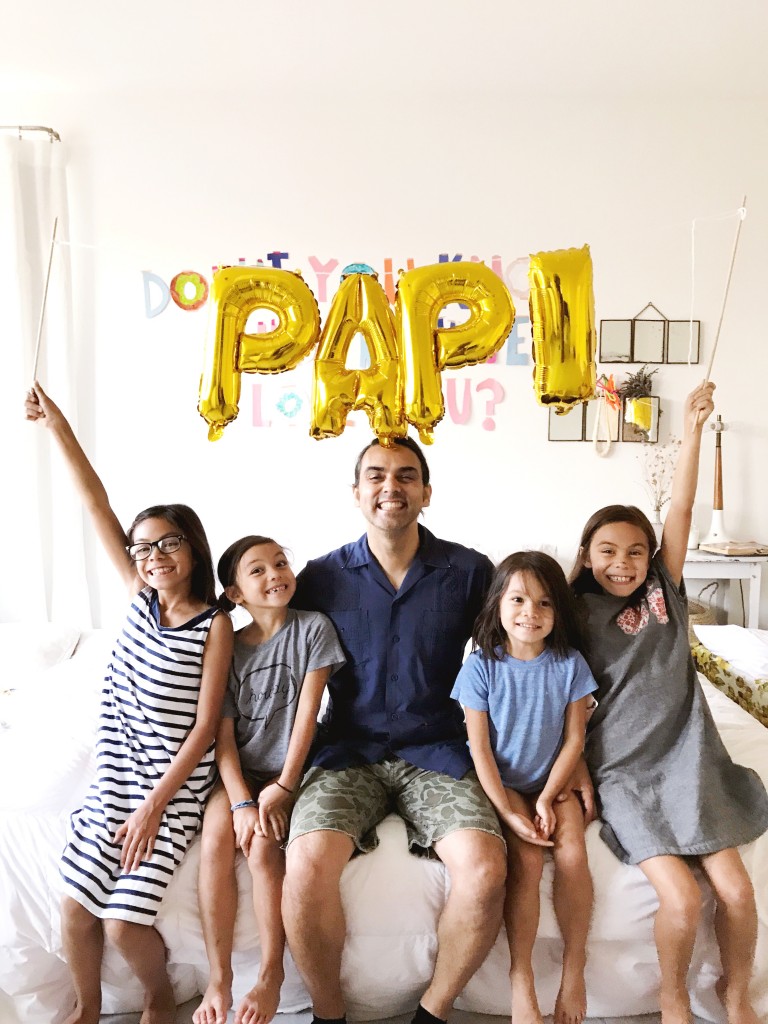 We  celebrated Father's Day early because our big girls are in Texas and won't be here during the designated celebration day (we did it early last year too, see here). This year, we did a donut themed surprise for Ben. Now, he doesn't really like traditional donuts (remember, he's a dietitian), and the only donuts he would ever put in his stomach are sushi donuts! The girls cut out letters to form our message and I created the sushi donuts. It's always team effort around here.
To surprise him, we called him upstairs when we were ready, he walked in the room and saw the message, then we all yelled, "We love you veryyyyyy much!" We spent the rest of the evening hanging out together and eating our sushi donuts. Of course, the girls also showered him with lots of handmade cards and gifts. It was a simple, but unique way to celebrate this simple, but especially unique father.
I used this donut pan to create my sushi donuts, and I want to try another batch because after doing it once, I have a better idea of how to get everything into that donut shape. Once, I get it just right, I will share the recipe here. We went to sleep with the message over our head, and when we woke up, the remaining letters looked like a round of wheel of fortune. Father's Day is coming up on Sunday! What are your plans? If you have a man who loves Star Wars, maybe this idea we did a few years ago will inspire you.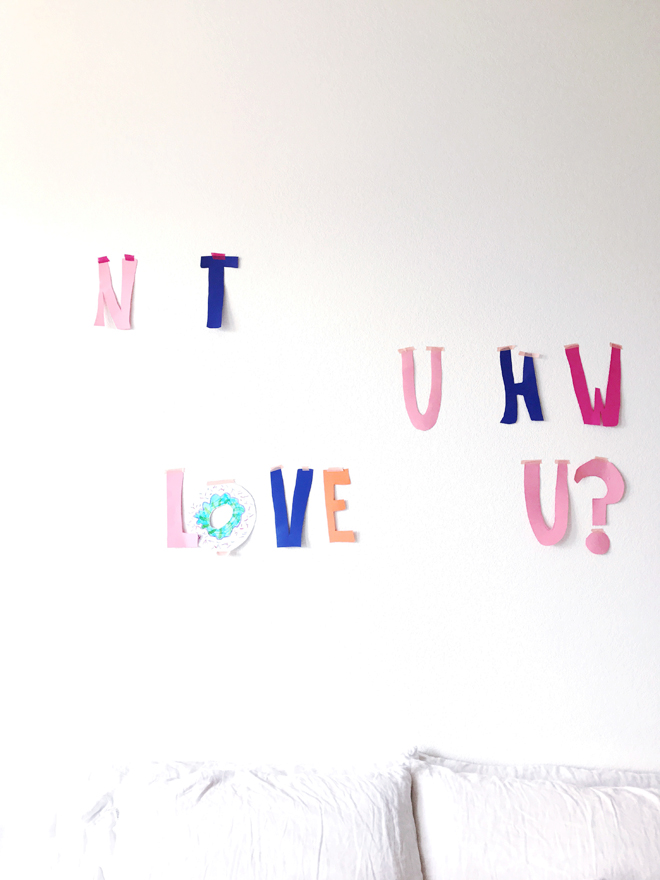 Save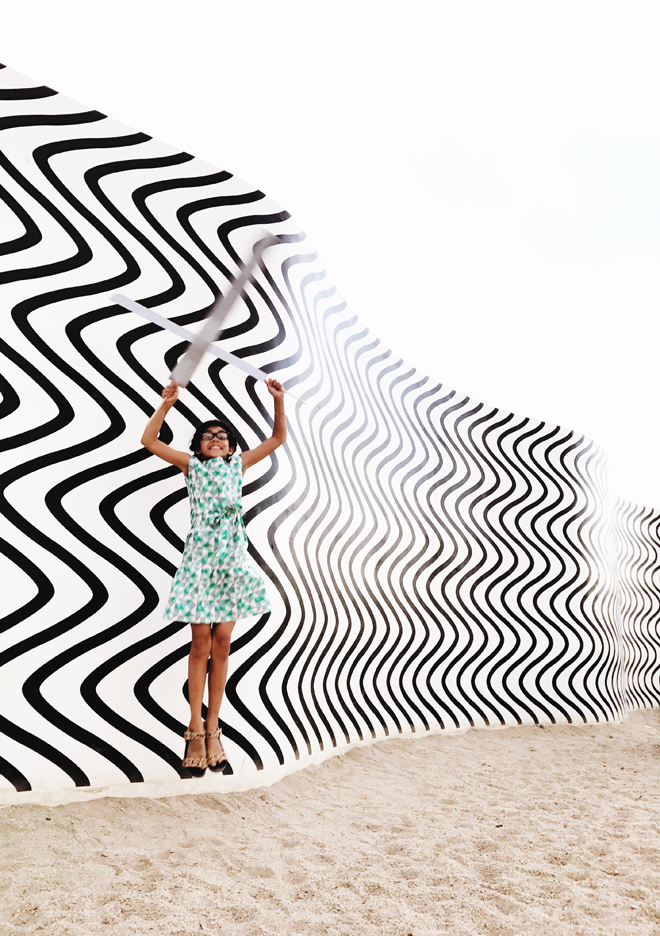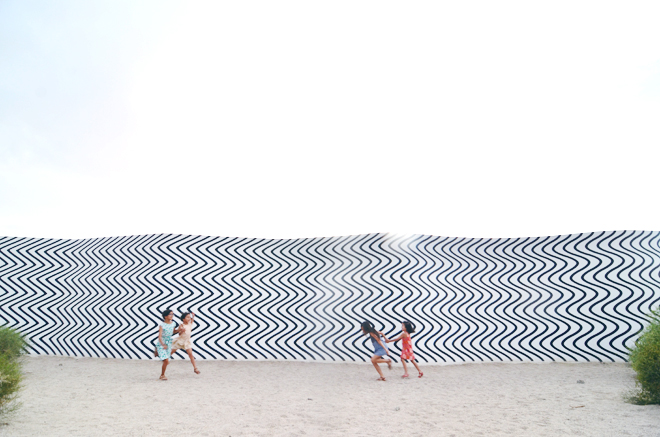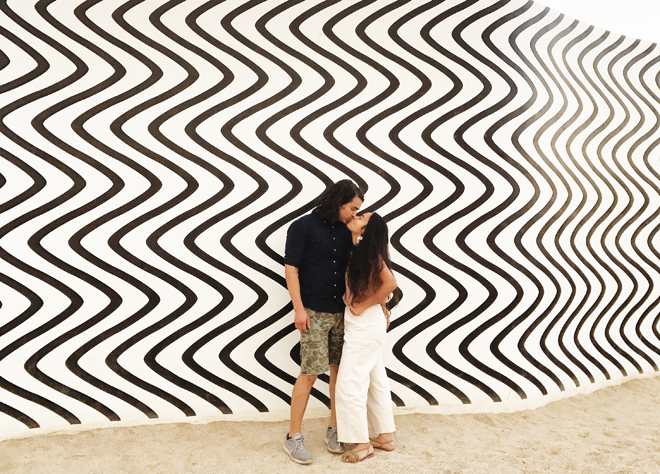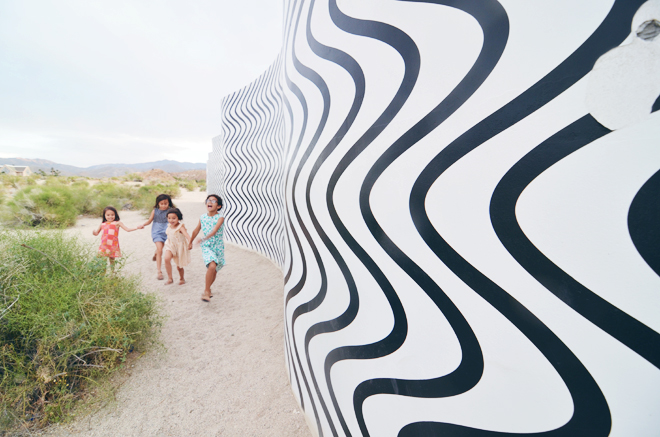 "Curves and Zig Zags" by Claudia Comte.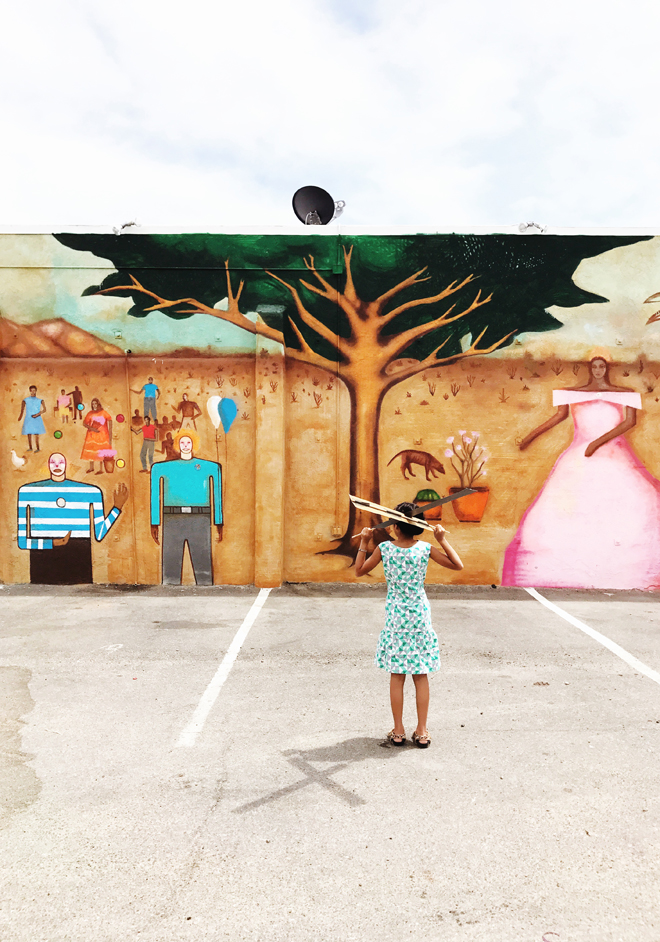 "La Fiesta en el Desierto" by Armando Lerma.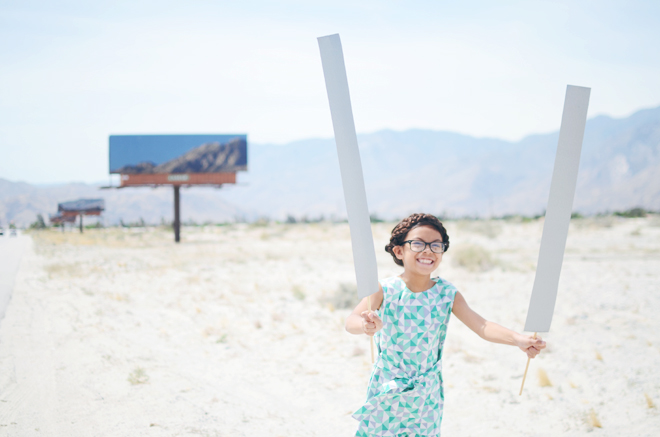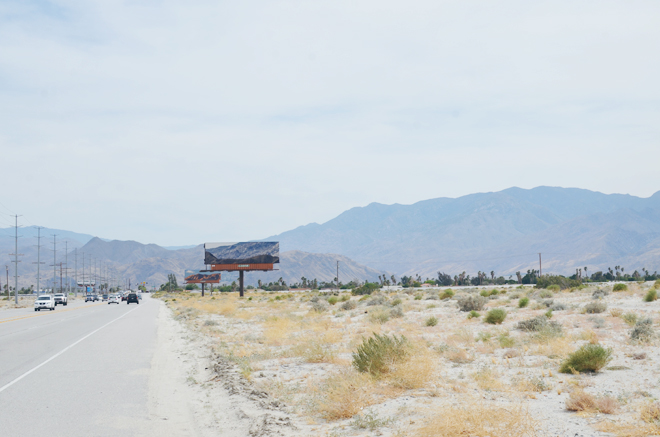 "Visible Distance" by Jennifer Bolande.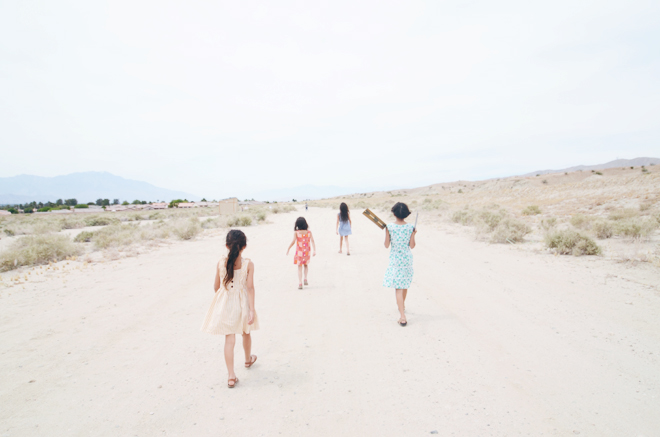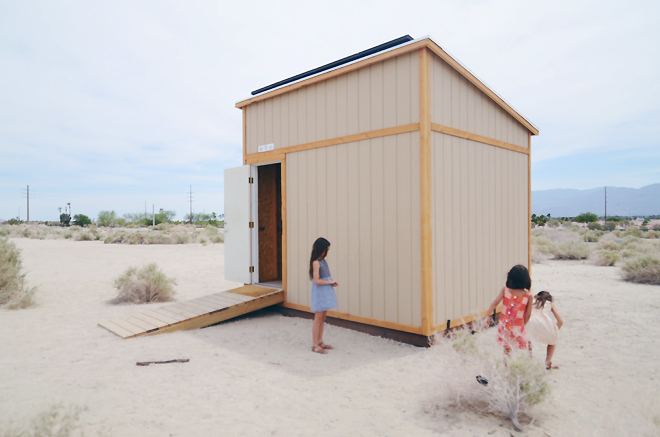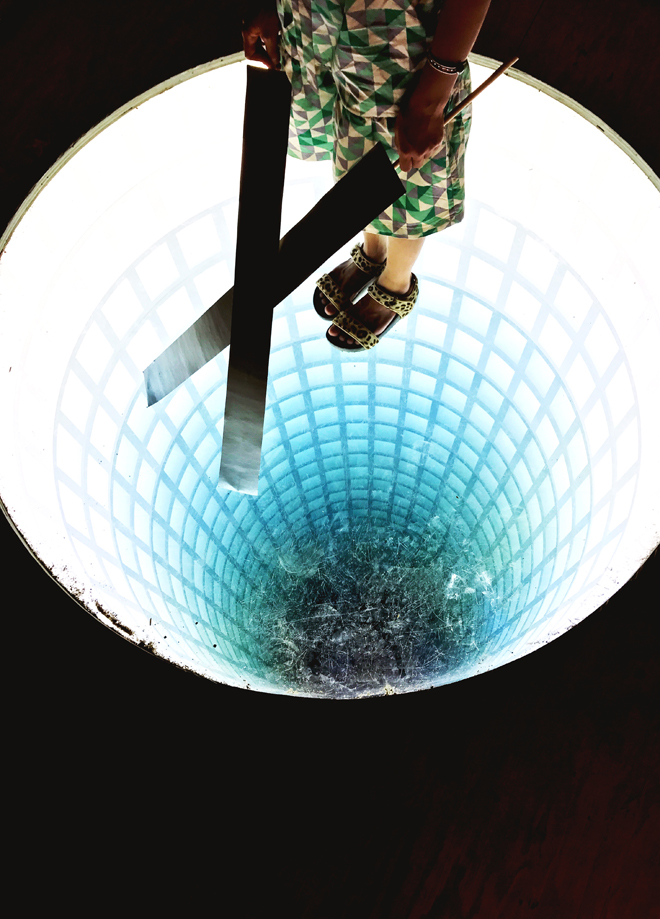 "Hollow Earth" by Glenn Kaino.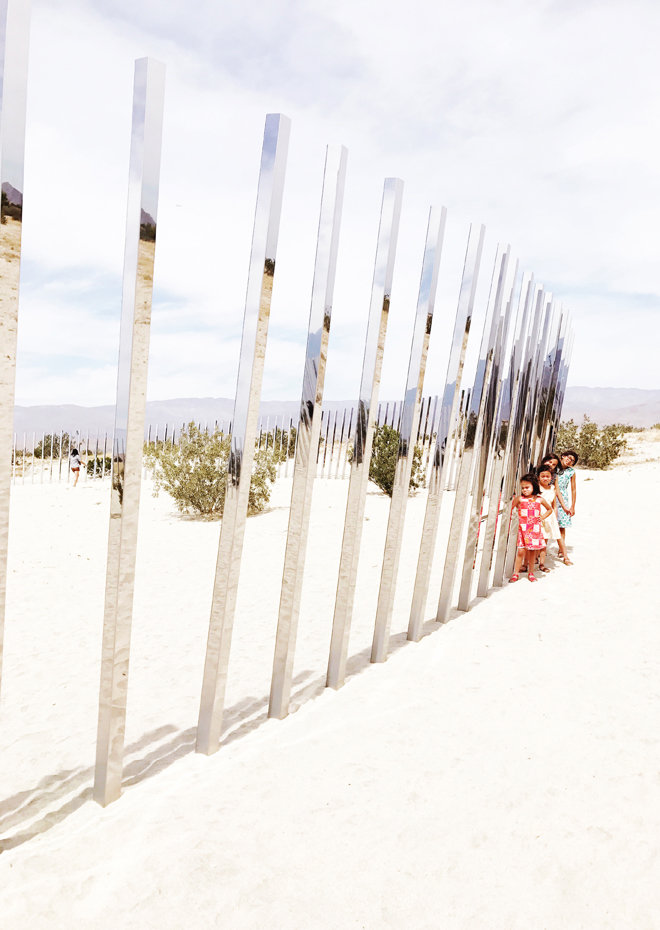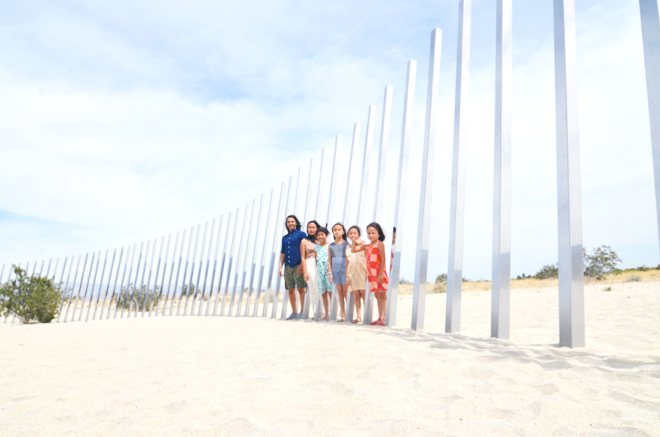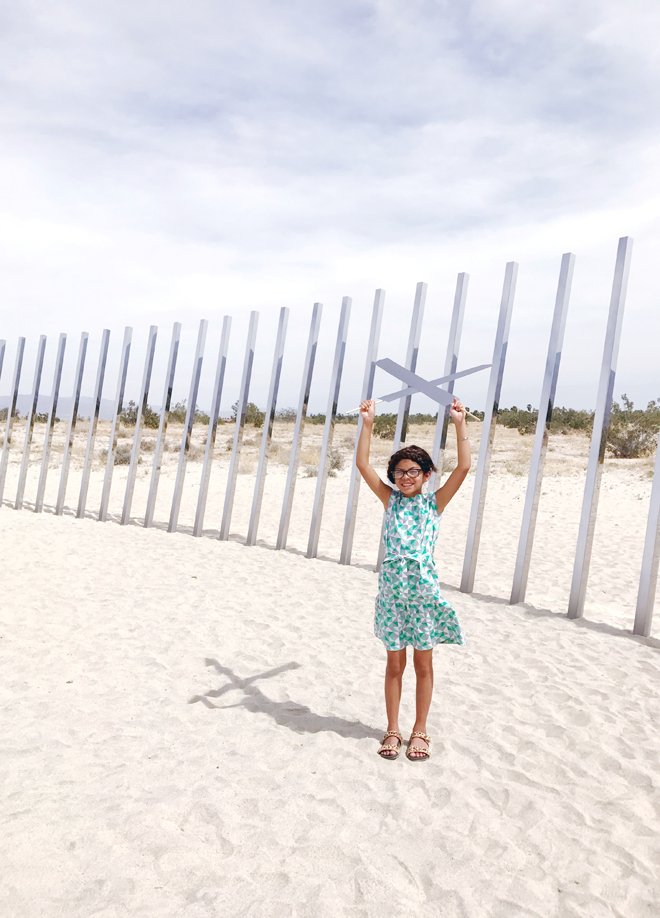 "The Circle of Land and Sky" by Phillip K. Smith III.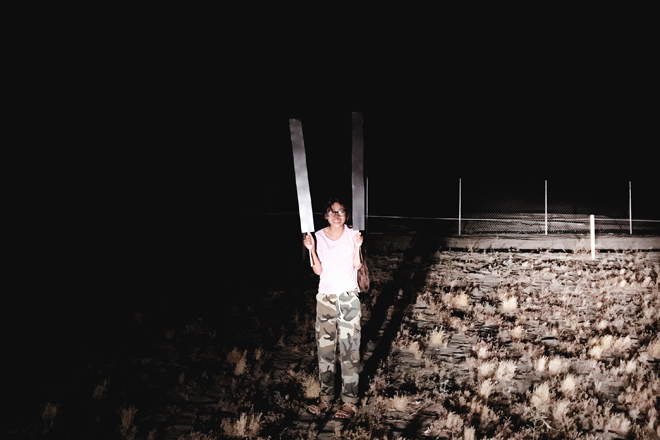 "I Am" by Tavares Strachan.
True wants to be an artist when she grows up, so to celebrate her 11th birthday, we took her to visit the Desert X installations, and called her celebration, "True 11 X." The Coachella Valley did all the work for us, and all we had to do was show up to the exhibits and enjoy it. Ben and I researched the pieces beforehand to determine what we thought was age appropriate (and ones that she would appreciate) and the list above is what we came up with. Her favorite was "The Land of Circle and Sky" because she loved how the mirrors looked like sticks in the ground and reflected the surroundings. My favorite was "Hollow Earth." It was such an insane optical illusion and I love the re-purposing of an abandoned shack. Our least favorite was "I Am" because when we got there, during the time it said it would be open, the exhibit was closed. We were so bummed. It would have been cool to get an "I am 11!" picture. While we missed out on that one, we still were able to plenty of them, so True was very happy about that.
I made her 11-x sign with silver poster board that I cut out and taped onto dowels. For each exhibition we visited, she had me take a instax picture of her and her 11-x sign. She has a nice collection of photos to remember her 11th birthday. And of course, we are in Palm Springs after all, so we had to go to the Ace to get some birthday photo booth pictures. Our 11 year old was quite delighted with how she rang in another year of life!
Read here to see her breakfast in bed and here for her birthday dress.
Save
Save
Save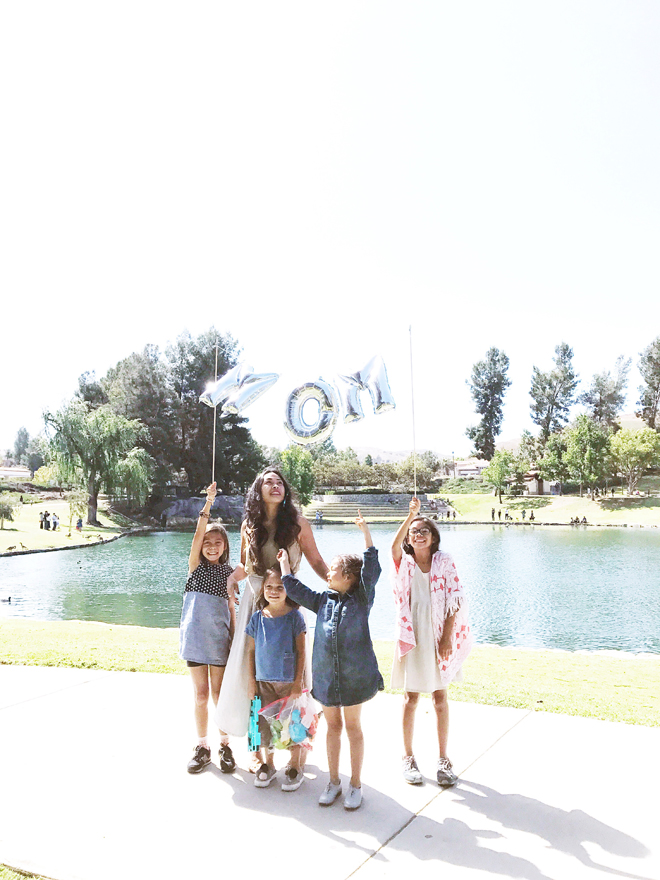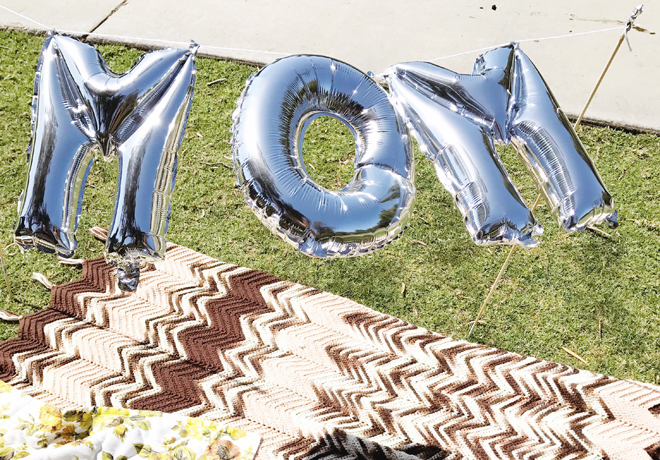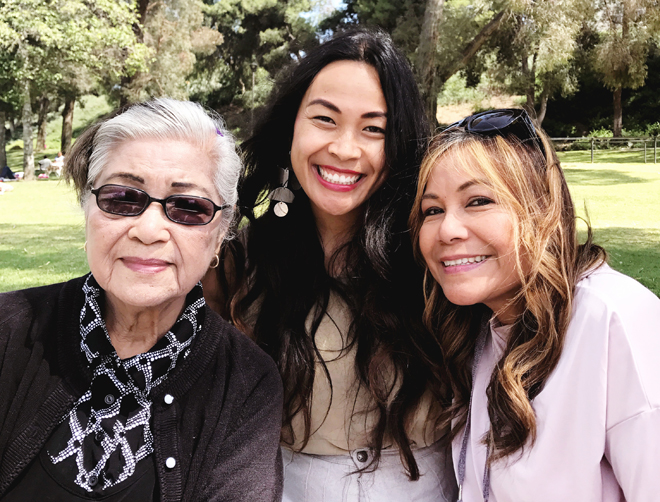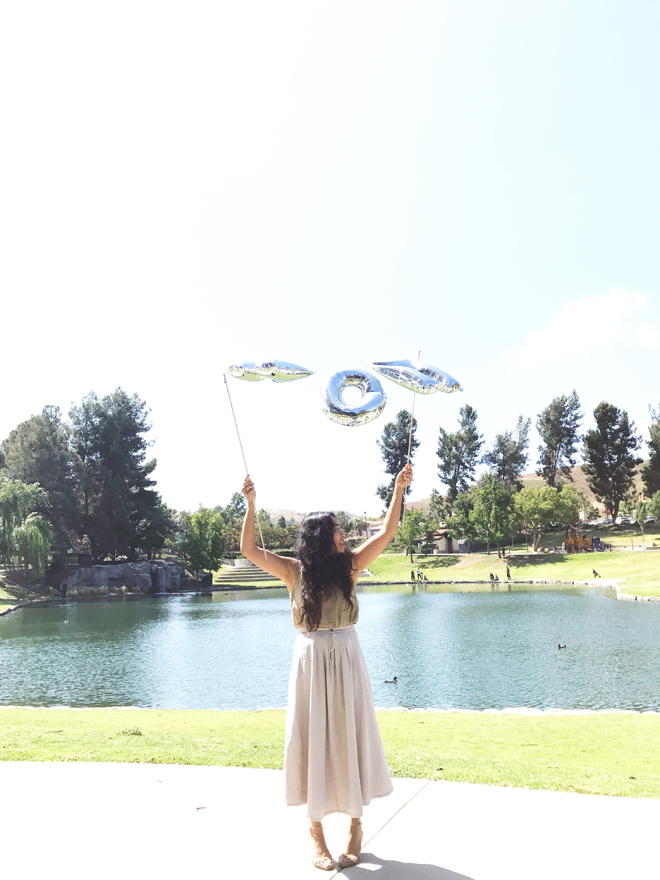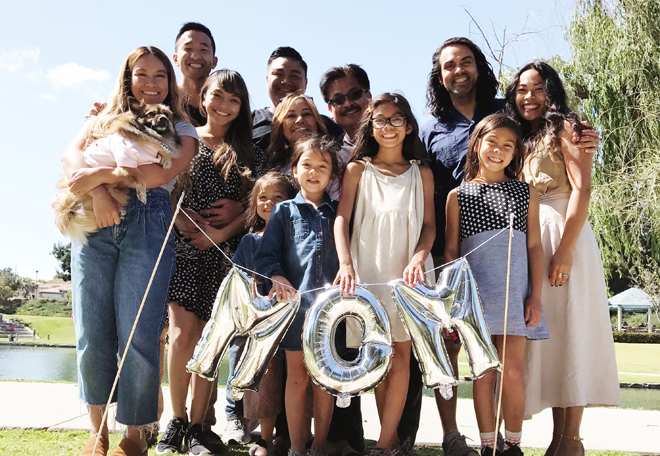 We had a family picnic for my mom on Mother's Day. It beats the crowds and long waits at restaurants. Plus, picnics seem sweeter and more intimate. We really ought to picnic more often. My siblings and I divided up what to bring, so our feast included bahn mi sandwiches, sweet breads, chips, cookies, and drinks (all my mom's favorite types). There was no shortage of deliciousness for our Mother's Day celebration. My grandma ended up coming too, so it was definitely special to celebrate the 3 generations of moms in our family.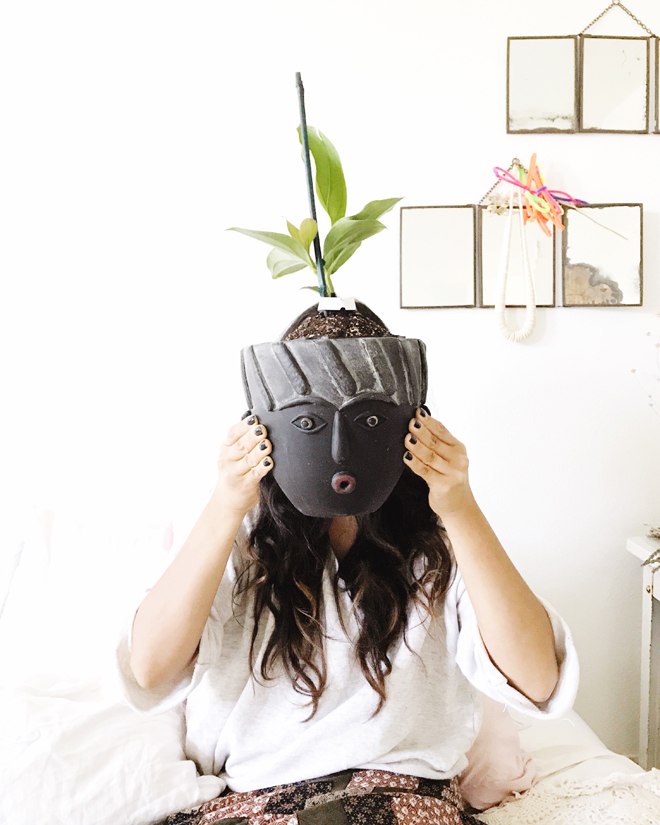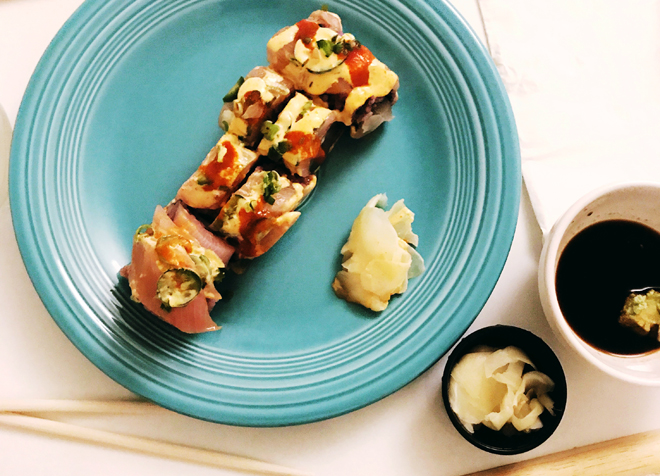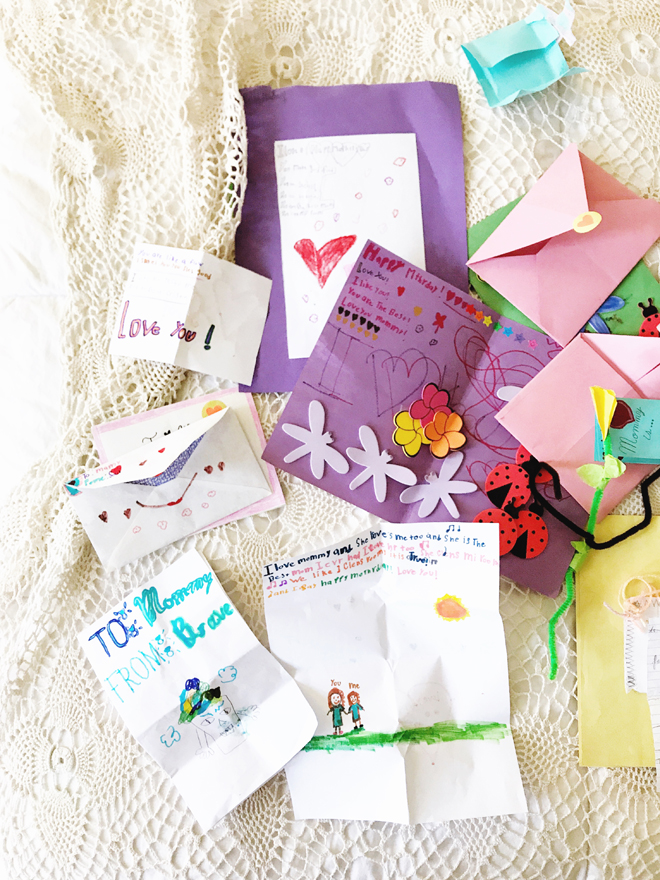 When we got home, Ben and the girls sent me to my room, and told me to watch something and put my headphones on. I happily obliged. Later, they came in showering me with homemade gifts/cards, a pot and plant (read the story behind it here), sushi in bed for dinner, and a hilarious song (see below). I was laughing so hard at the silly song they (Ben) made.
Our days are chaos, there's a lot of fighting, but there is joy and abounding grace. Each day is a trial and sometimes we fail, and sometimes it's good. This life, is totally undeserving, and it is all about grace. Motherhood is all about grace. I love this family and mine, and I'm thankful for the grace we need and experience daily, which flows only through Jesus on the cross.
Save
Save
Save
Save