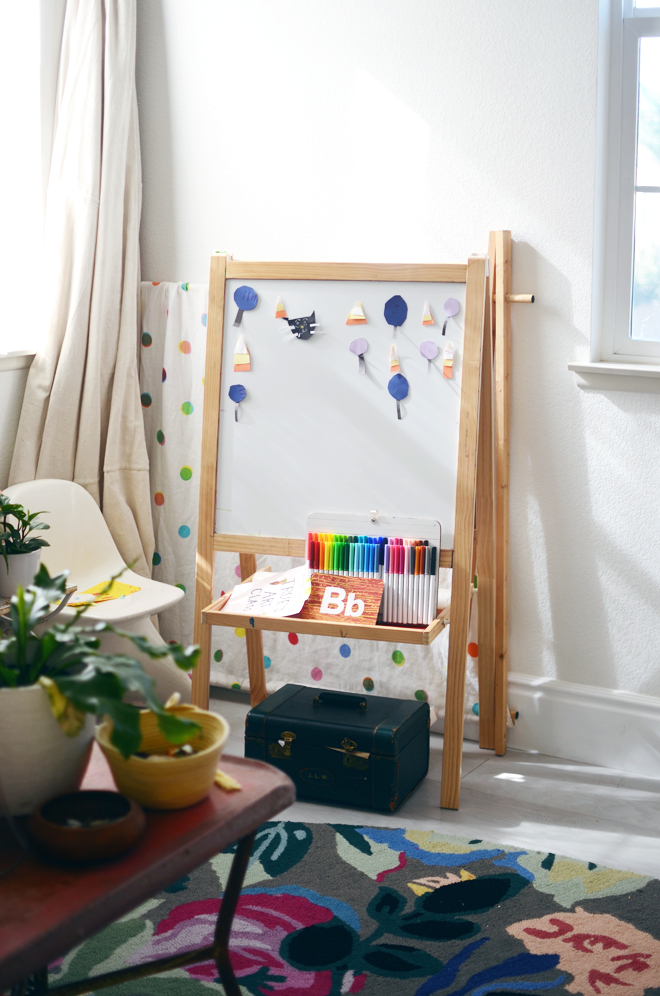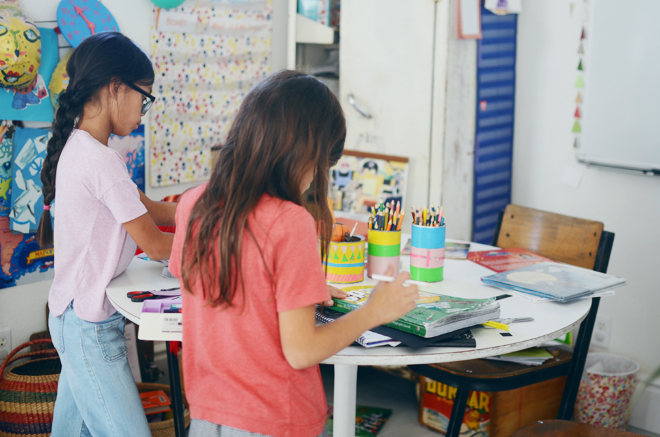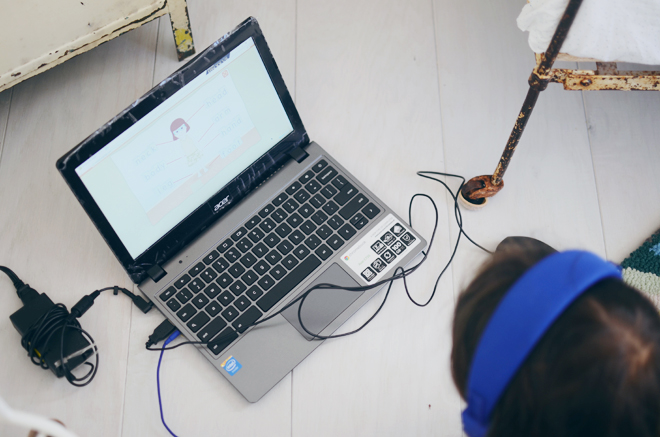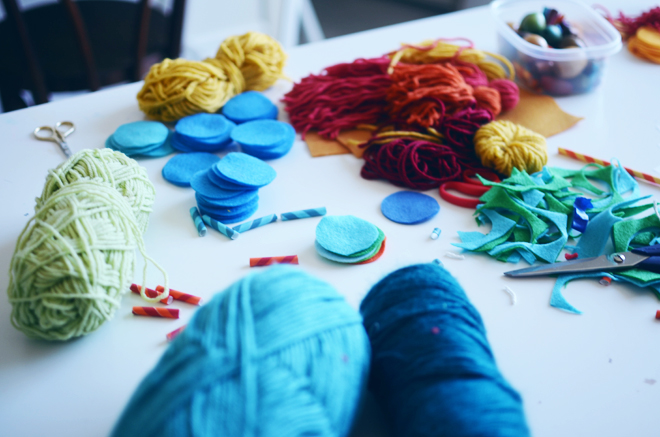 Here we are in the second month of the school year and things are going well. Our school days have been fuller than previous years; I'm still navigating how to divide up the time with teaching the 3 different grades. Soul and Glow do some of the same lessons, but I modify a lot for Glow, especially in reading and math. While True and Brave are different grades, they do everything the same. Brave is a fourth grader, but does fifth grade level things. It's been an adjustment having Glow officially join us this year.
The girls have picked out their Halloween costumes and we are going to start on that this week. We have to go thrifting to put together True's, and I have 2 pieces to make for Soul's, and Glow's is the most daunting. Brave's is already done (I made it in the spring), so that makes my life a tad bit easier. Hopefully, by the end of the this week we will have 4 completed Halloween costumes. Wish me luck!
This was our most relaxing weekend in awhile. I watched a movie on Saturday afternoon, and also made time to start a new macrame project. Ben wasn't feeling great on Sunday, so we headed home after our morning church gathering, and just chilled for the rest of Sunday. We watched the debates (oye!) and definitely needed to watch an episode of Fear the Walking Dead after that.
Cheers to a brand new week and hoping to getting lots accomplished!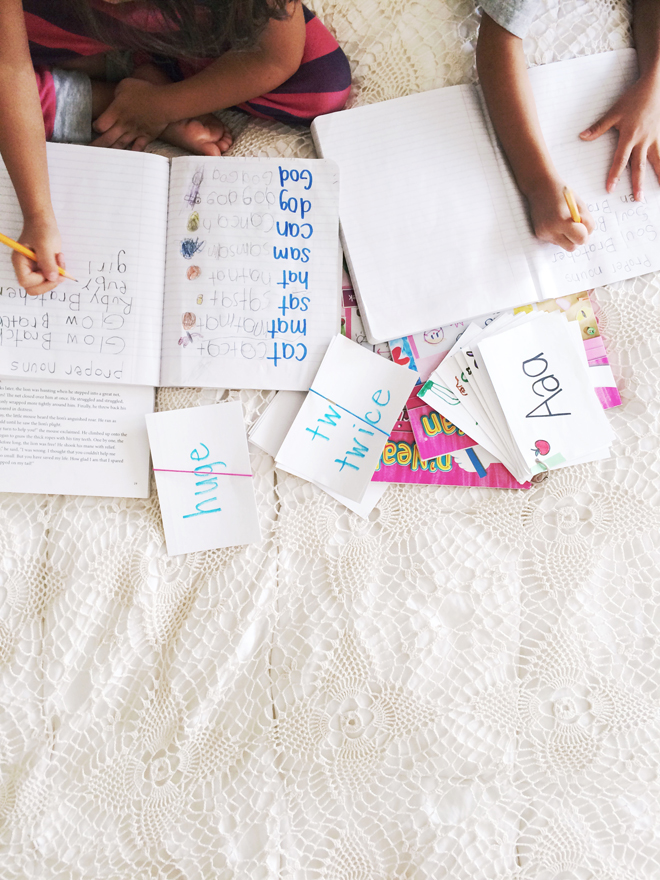 Tuesday was rough. I got 'tudes and tantrums all day long. I've been asking God to help me abound in thanksgiving, while trying to lovingly lead the girls to repentance (not always great at this). I'm looking forward to a new day, where there are new mercies and more opportunities to point the kids (and myself) to gospel and grace. I may not always be abounding in thanksgiving, but grace certainly abounds all the more.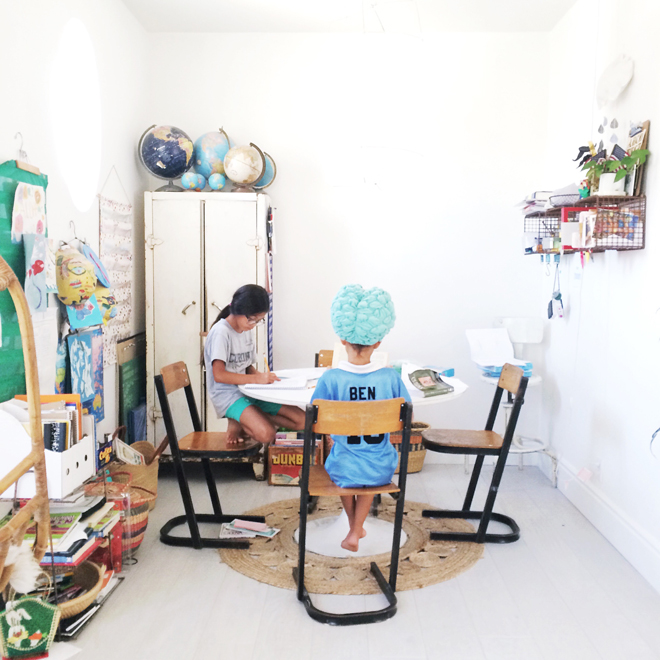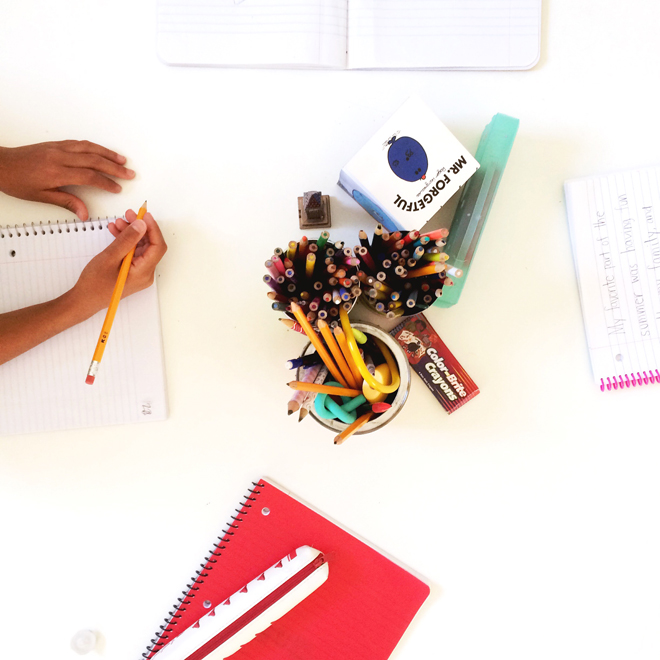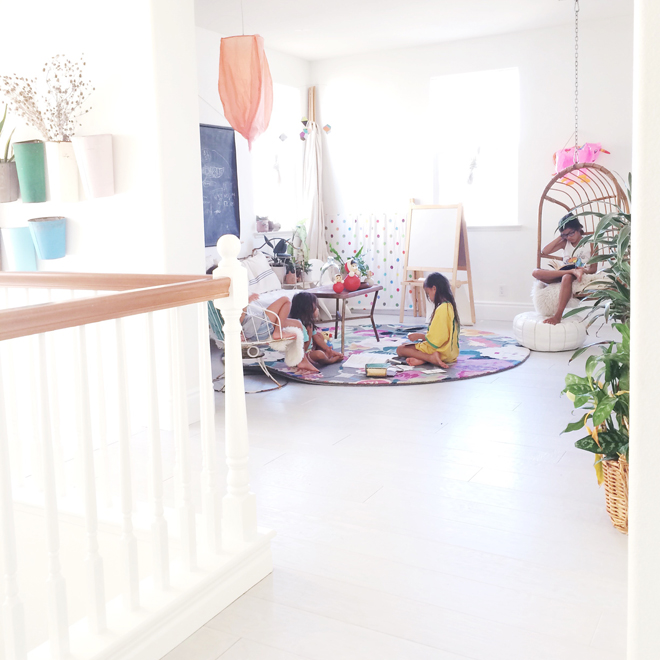 The Bratcher Boarding Academy is back in session. I ordered a new white board, so we still need to get that up, but we've slowly been getting back into the swing of things. Glow read two short books on her own, Soul continues to grow her reading skills, and I've been impressed with the writing True and Brave have done this week.
I remember when True and Brave were starting off, I could not imagine getting to where we are now. When you start homeschooling, it can feel overwhelming (and many times it is), but just go step by step, and then one day you'll look back and see what you've accomplished together. It takes team work with a whole lot of God and His grace too. There have been many mistakes made, and I don't always love it, but when I see how my girls have grown and how their hearts have been nurtured, I'm thankful for this time with them. Thus, here we are, our sixth year of homeschooling, and Glow is officially on the roster too. It will take a lot of team work to keep this multi-age classroom going, lots of praying and loving selflessly on my part, which I'm not good at, but we can't wait to see how God grows all of us this year.
Cheers to our sixth year of homeschooling!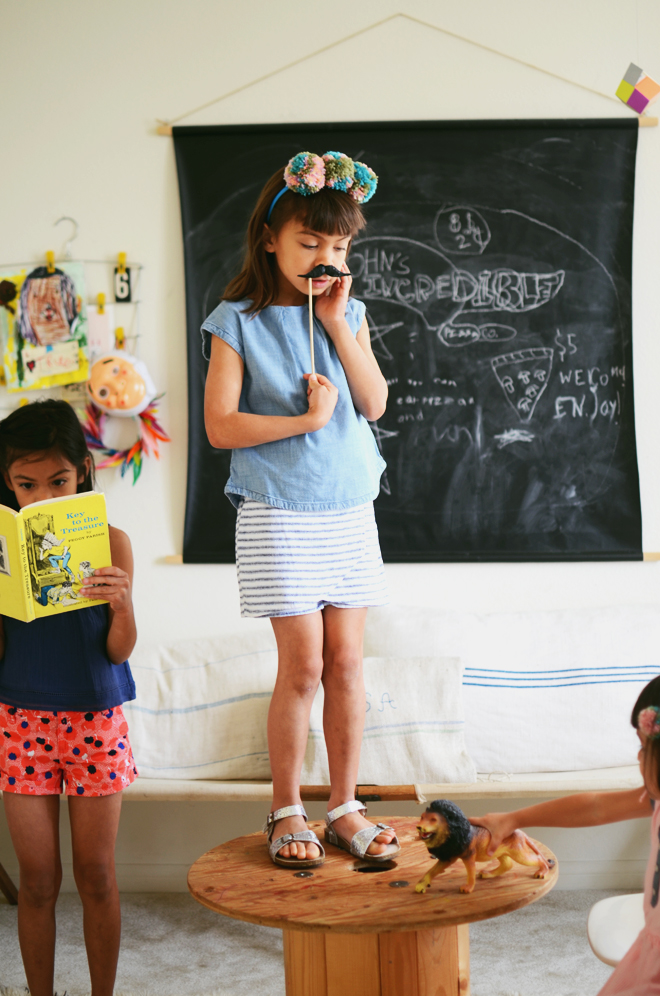 School is in session, and in honor of going back-to-school, I'm taking over Family Fun Magazine's Instagram account to share some tidbits about some of our favorite school things and projects. Check it out here to follow along!
P.S. There will be some peeks from projects from my book, Let's Sew Together.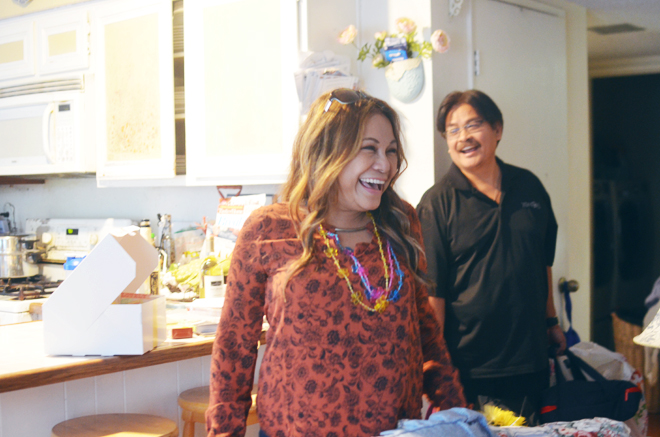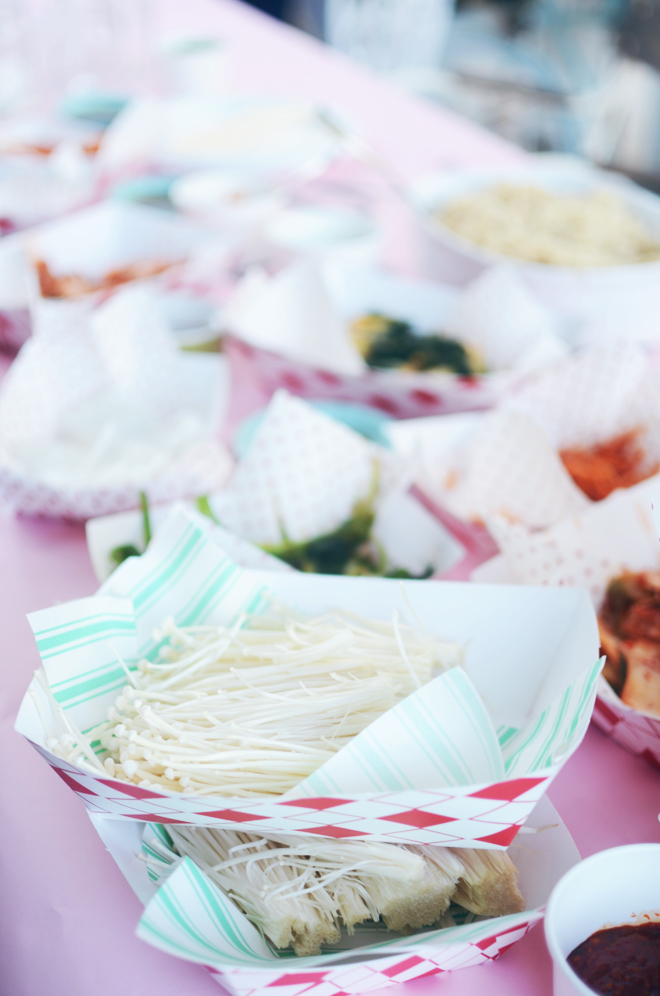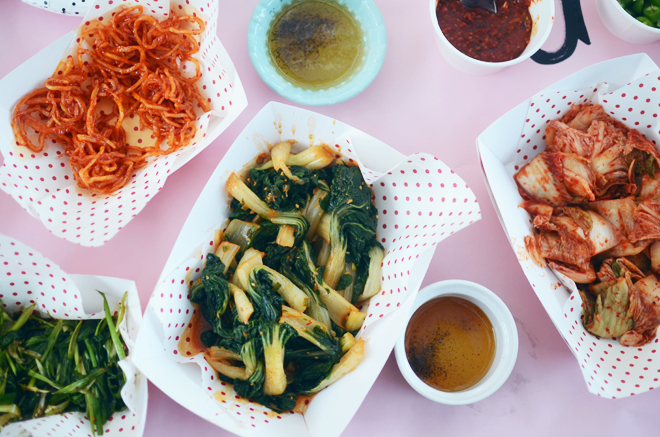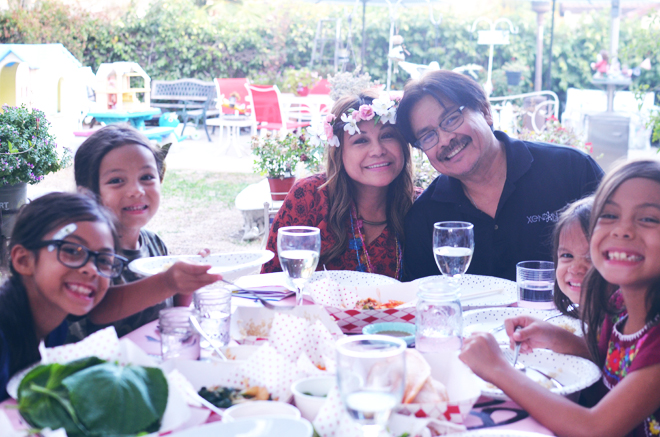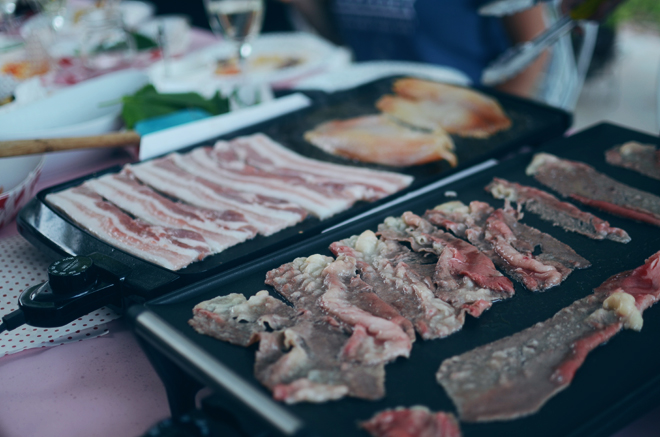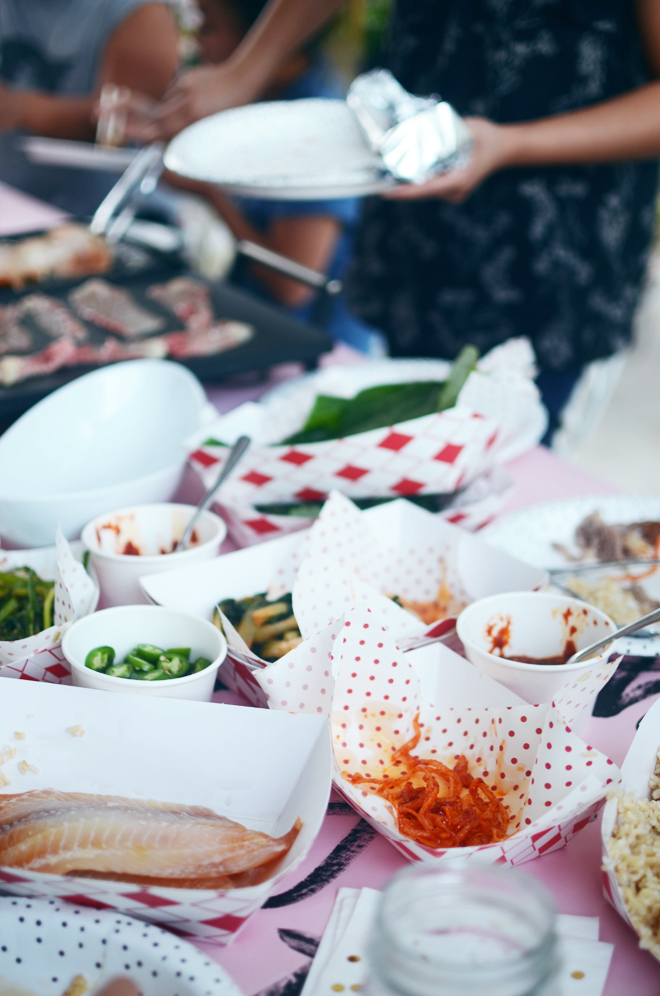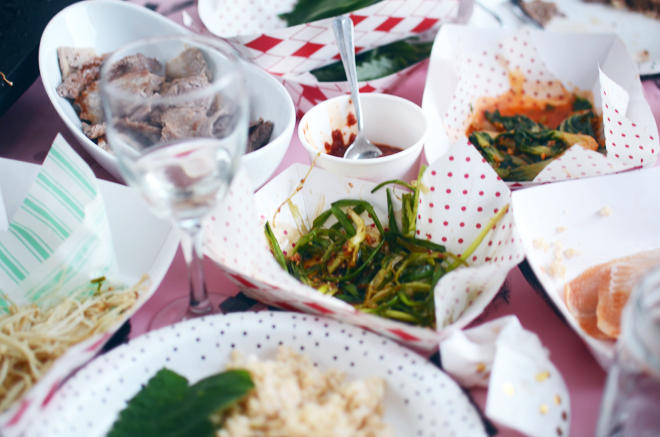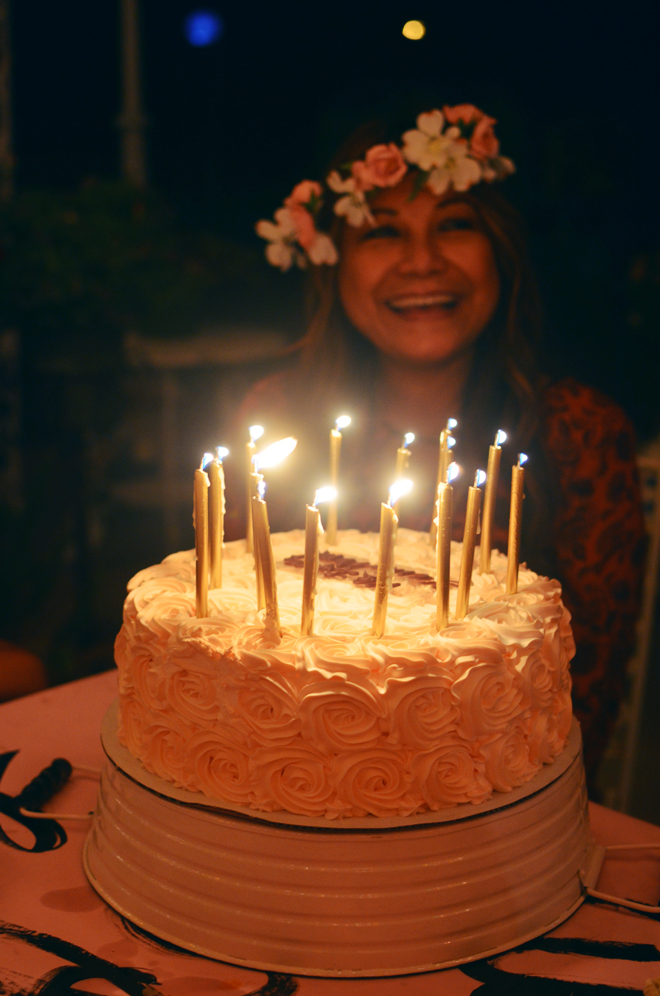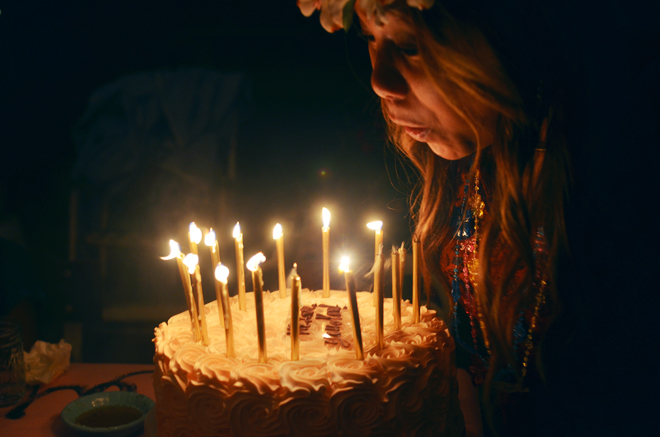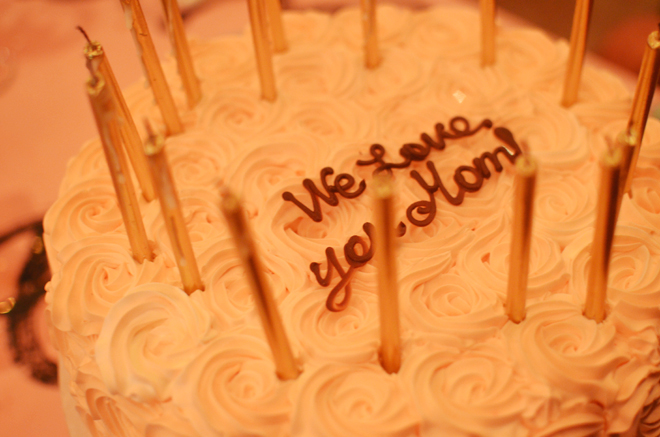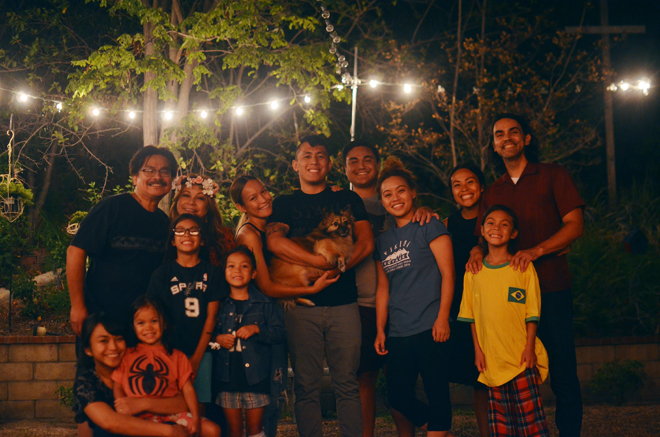 My mom is the queen of hospitality. It is her gift, she excels in it, and she is always serving others. You see Jesus in how she lovingly serves people… family, friends, even strangers! For her birthday this year, siblings and I planned a little feast to celebrate and serve her. We didn't want her to do anything, so we divided up the responsibilities and costs (we are all adults now, so it's about time everyone chipped in) to put together a small Korean BBQ style feast. We set everything up at my parents' house before they got home from work.
To get our feast table ready, we laid pink paper on the table, and painted "Happy Birthday Mom" and "Happy Birthday Grammy" on it. I made all the side dishes ahead of time ; we plated them in cute little paper boat plates (this site helped, along with my BFF who taught me everything I needed to know to throw a legit Korean feast ). There were 2 grills in the middle of the table for all the delicious meat (I picked up all the meat at the Korean market the day before). My girlies set out cards they made and a special floral crown. They said, "Grammy needs her own crown for her birthday."
We all hid in the family room, so when she entered, we yelled, "SURPRISE!" followed by a rendition of the "Happy Birthday" song. She was definitely surprised and elated to see everyone together. We all went to the backyard to surprise her with the feast we prepared for her. For dessert, we picked up kievsky cake from Karina's Cake House. This was another surprise, since it's a new cake my family had never tried before. Our go-to cake is Filipino mango cake, but I had a feeling my family would really like this one just as much, and they did. It's so good… will someone please pick this up for my birthday?!
During dinner, we all went around the table sharing stories about how my mom has blessed us. I think what Ben shared really summed her up well. He recounted the story of  The Giving Tree, and described how my mom is that tree. She gives, and gives, and gives, and gives, and gives… and she was happy. I'm thankful that we had an evening for all of us to shower her with love, and she was definitely happy with that too.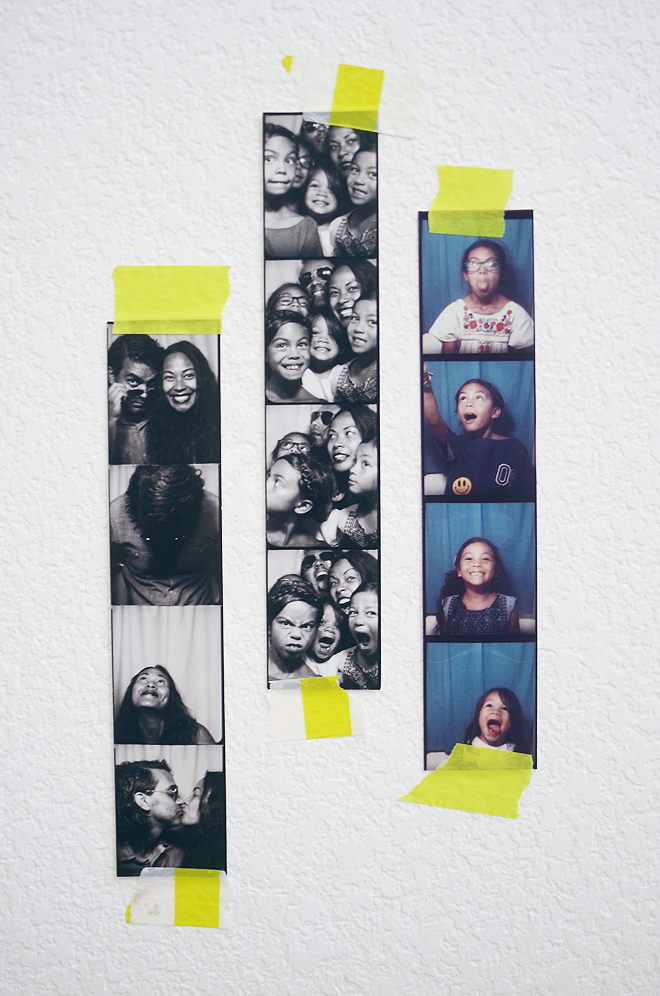 I love photo boothin' with my peeps. We will continue to try to keep squeezing into one for as long as we can (even if it's only an ear or forehead that's makes it in the photo). This was taken at our trip to the OC Fair this year.
I've never been a mushy, super attached, sentimental mom, at least not for these first 10 years. But after True hit that 10 mark, I've become much more mushy and emotional about parenting. Suddenly, I get it. The days really are long, but the years feel short, and that it's going to end soon. I've known that. People tell me that often, but now I really feel it. I want to rewind and do all the years all over again, even all the hard parts.
Ben and I feel the time crunch to redeem our time with them wisely, and to keep impressing upon them grace and the gospel. First though, it starts with us. We need to be savoring Jesus and worshiping God in our own lives. If it's not evident to them that Jesus is our all, it certainly won't want them to make Jesus their all.
I love my peeps. I treasure them and I thank God for giving me an opportunity to love and mother them (and have Ben as my teammate). I'm a not a perfect mother, and my list of shortcomings is miles long, but I'm thankful that my failures point me to Jesus, and through them I can talk to my kids about Jesus and what He's done for me (and for them).
Looking at these pictures, I see my 4 little loves who are image bearers of God. I praise God for the gifts they are, even if they drive me nuts sometimes (I drive them nuts sometimes too), but these 4 girls teach me to savor and love Jesus more.