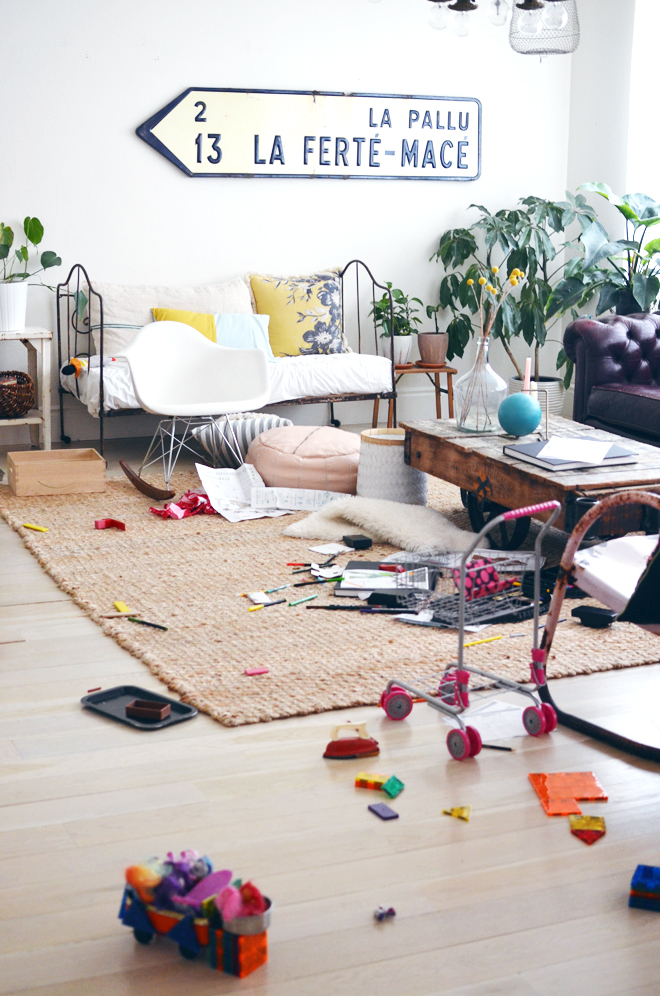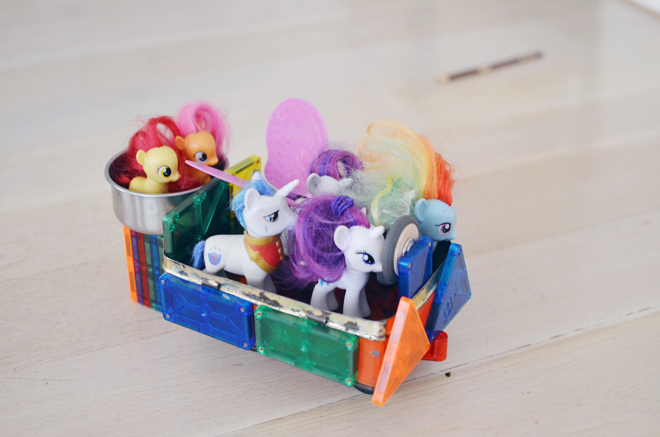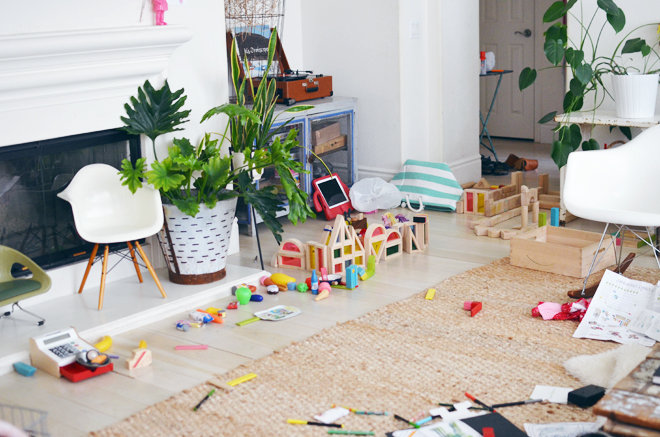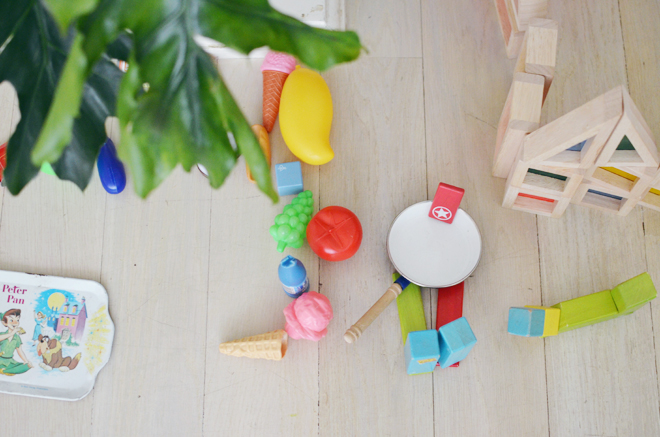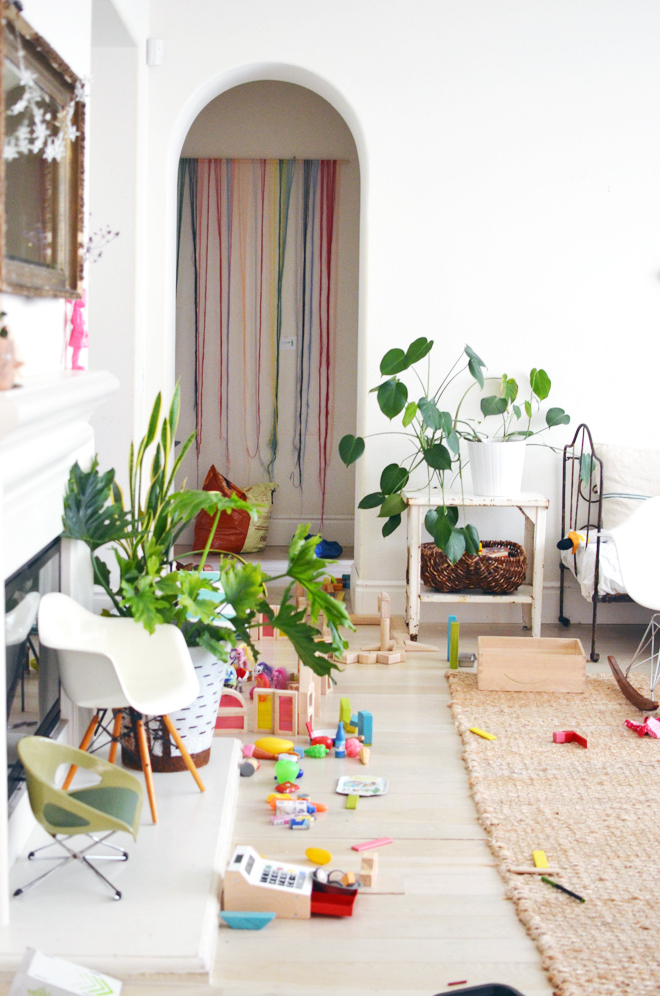 Fridays are my days for cleaning (see how nice and neat it looks here), and then Saturdays are for playing, so all that Friday work goes down the drain. HA! Thankfully, they put everything back in its place after (my Friday organizing does come in handy after all), and everything looked spic and span again.
I know one day I will really miss these messes, and I'll be crying about how I would gladly take the chaos to have everyone back under our roof. When you're in the thick of it though, it's all so blurry, and purpose of why we do what we do, gets lost. When I was having one of those moments earlier, Ben texted me this blog post. I read it, agreed with it, but I found it difficult to give it an "Amen!" when things just felt overwhelming … one didn't want to do any reading, one didn't want to redo something she did incorrectly, and another girl didn't want to bring out the dictionary to look up a word. Everyone was throwing a tantrum, and I joined in too. I just wanted to throw in the towel and call it a day. I kind of did for a little bit, then when everyone was ready, we gave it another shot, and got most of school done. Whew!
Anyway, if you need a little encouragement, I recommend reading that post. I like what she says, "Faithfulness in drudgery is what faithfulness is all about." Another gold nugget to treasure … "Every trudging step has meaning. There will be an end, and there always is a point."
"Wherever you are, be all there.  Live to the hilt every situation you believe to be the will of God." – Jim Elliot
There are too many good things for the heart there, so go read it for yourself, and be encouraged! Tomorrow is a new day, another chance to rejoice, and more opportunities for abounding mercy and grace.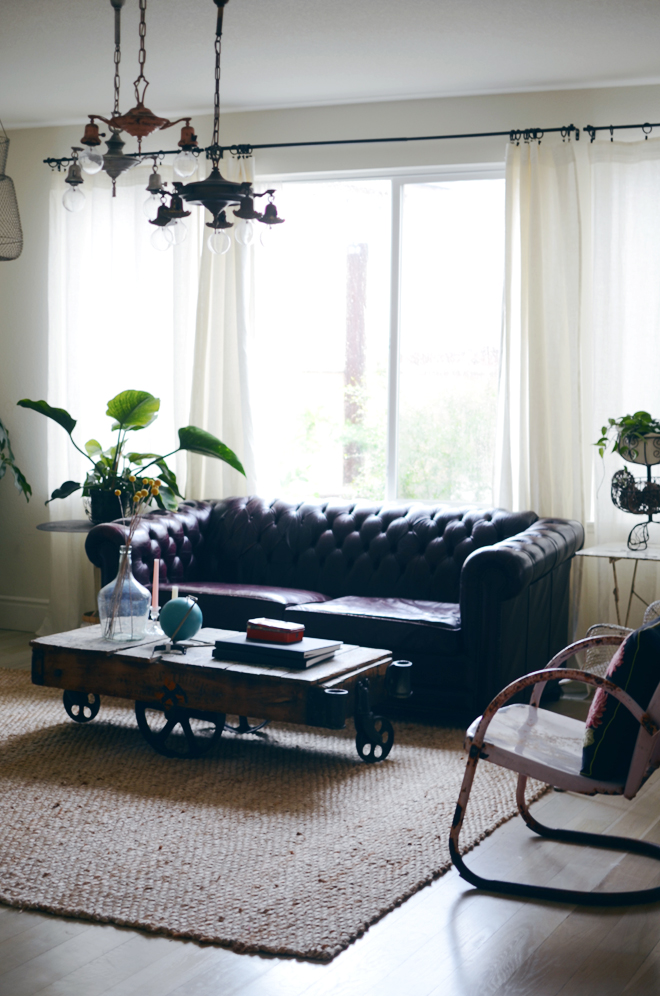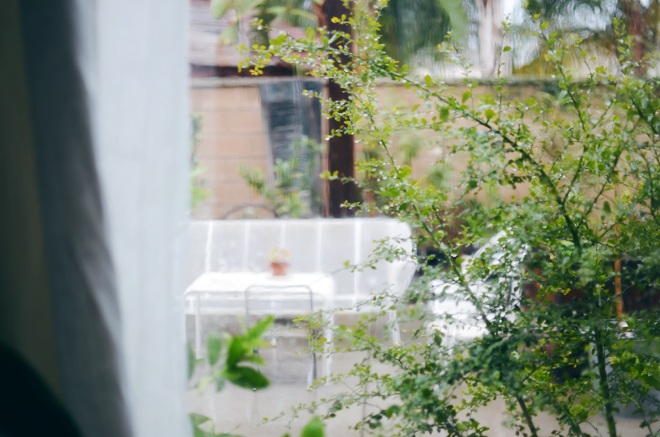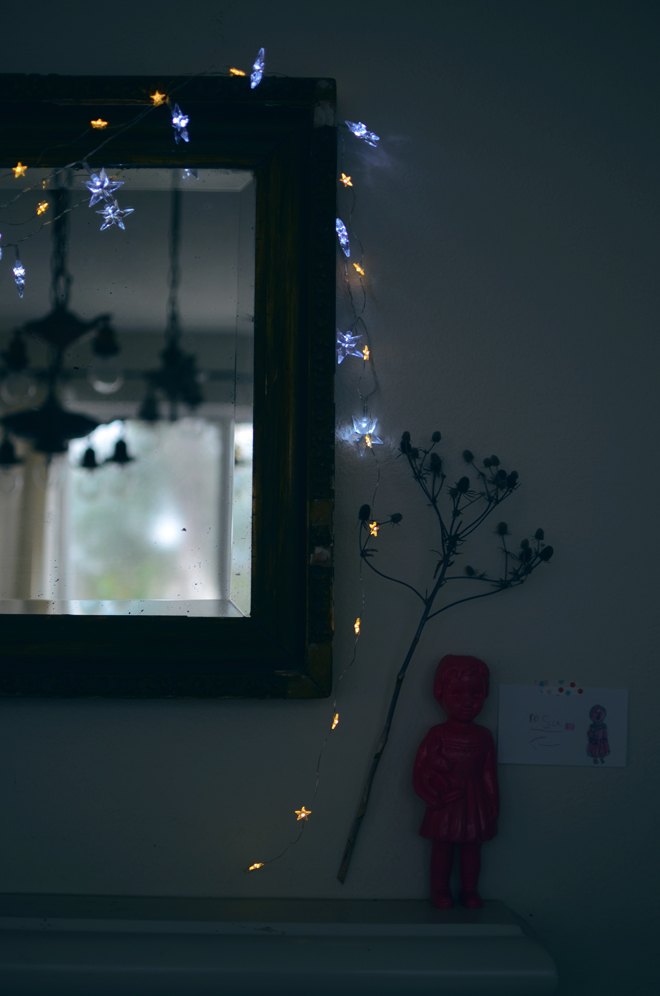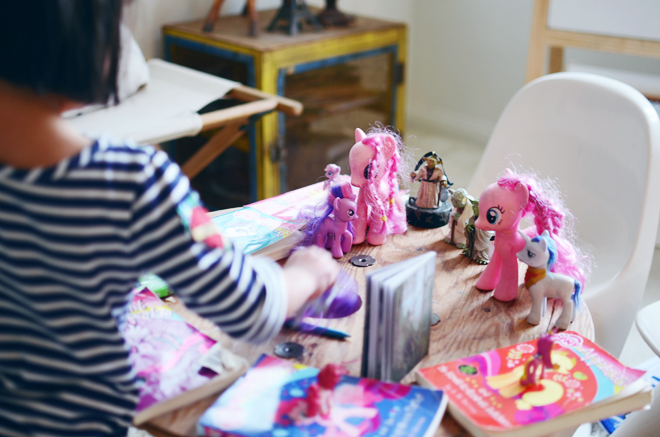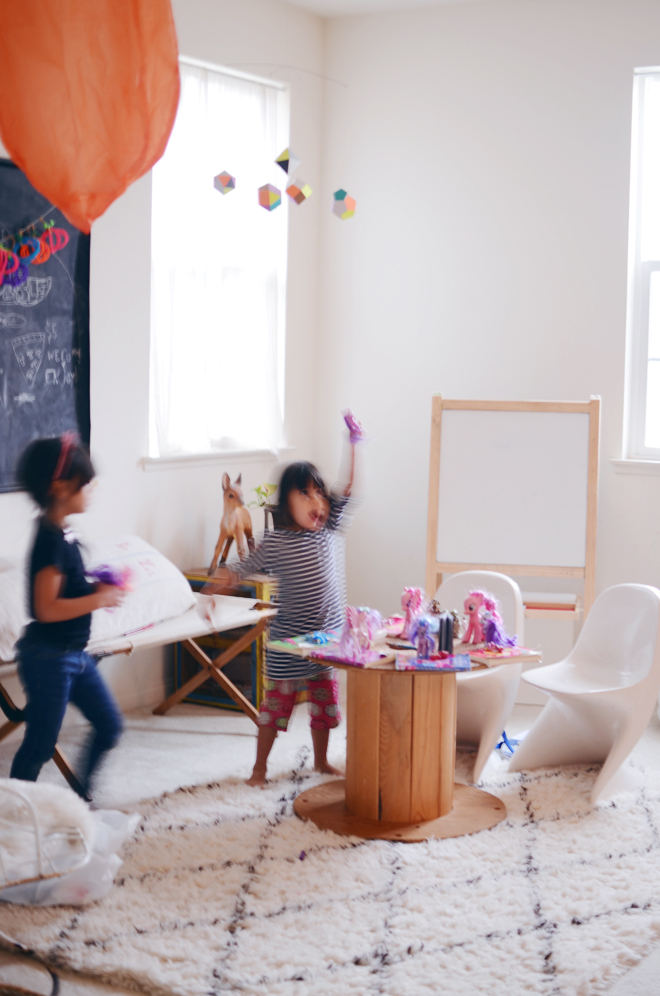 Monday got done. Woot! We did school, with much hesitation, but it got done. I was so tempted to declare it one more day of vacation, but alas, school it is. Tuesday came, the heavens opened up and gave us rain (California is doing a happy dance), and I wanted to crawl back into bed and declare it an "educational" movie day. HA! While that was so tempting, I resisted (oh it was tough), and made sure we got school done first. Then, we did the "educational" movie day. With math, reading, writing, history (saving science for another day) completed, I think we deserved it. Really though, with the forecast predicting rain all week, I'll be battling the responsibilities of having to homeschool with the desire to stay in bed and watch movies. The struggle is real. #firstworldproblems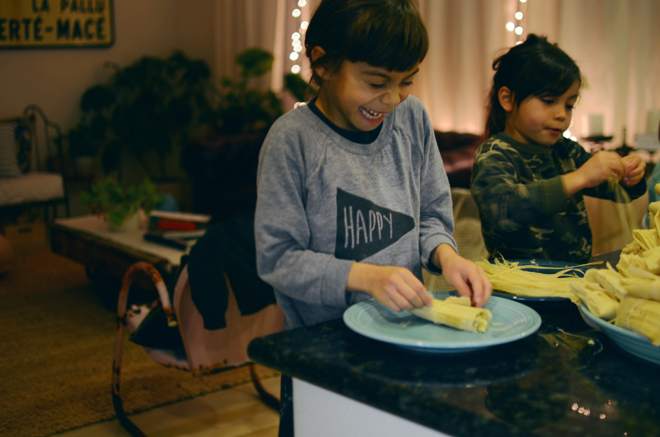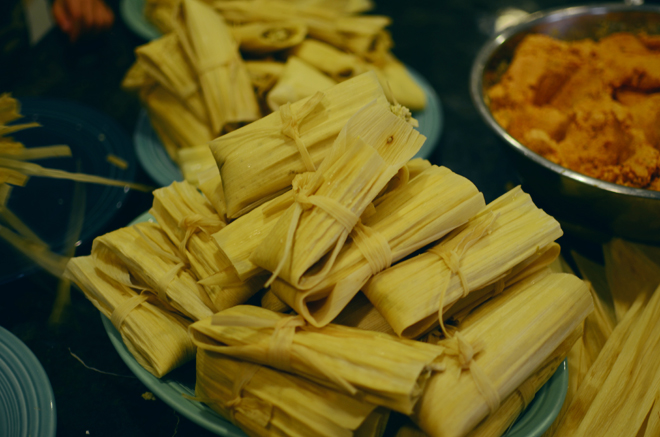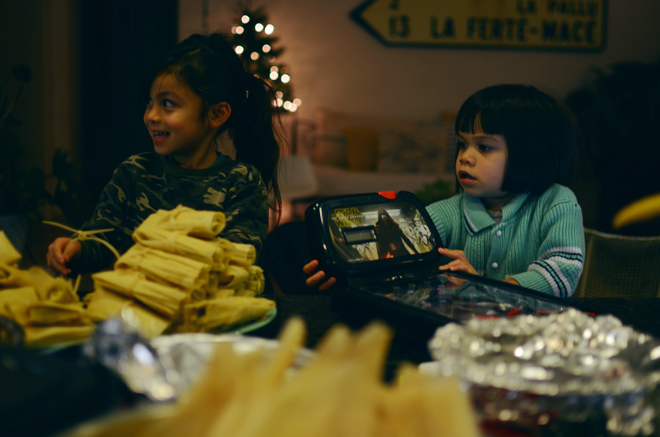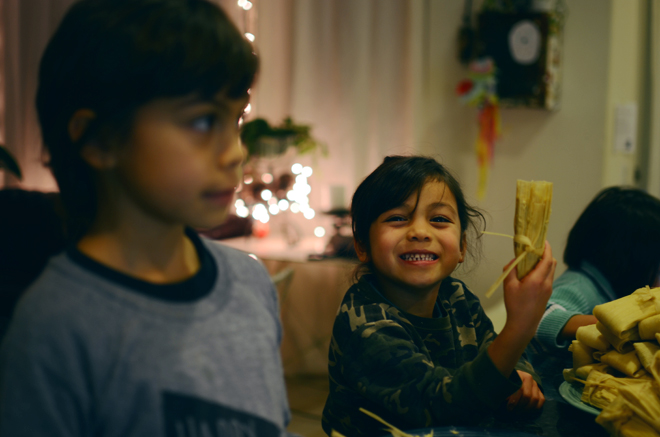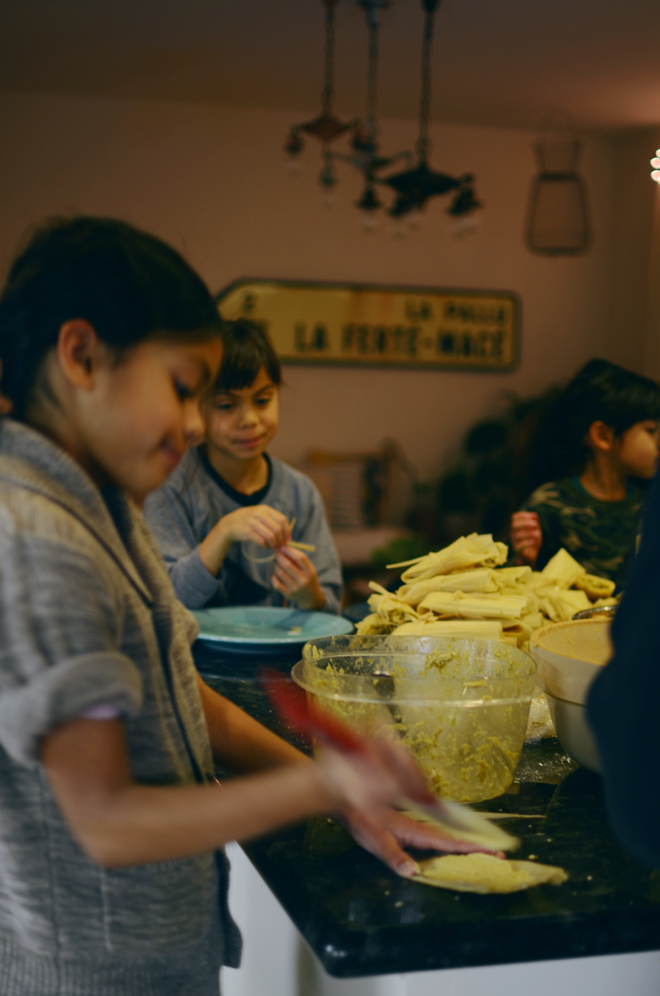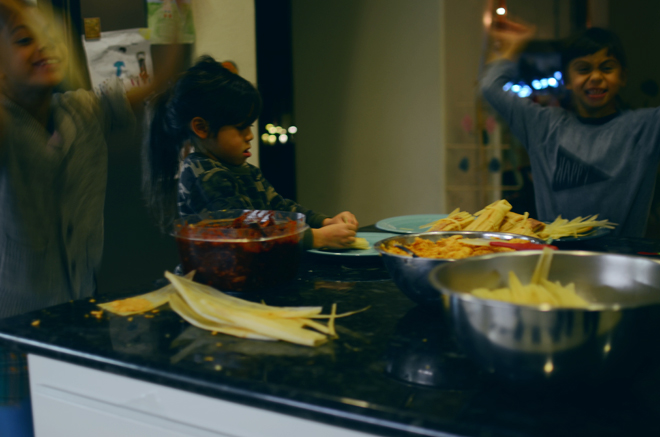 We've all been working on our tamales for Christmas dinner with my family. When we are in California for Christmas, my family comes over to our house to celebrate. Thankfully, the girls are old enough to get involved in the tamale making, they made everything go so much faster. Well, Glow sat next to us while we all worked; she's doesn't quite have the right tamale wrapping skills yet. I made all the fillings and prepped the masa, and it was a family affair to wrap it all. Ben, True, and I put the tamale together, and Soul and Brave tied each one. I estimated that we would end up with about 90, but I think our total count is close to 120. We've tried a couple already, and are happy to report that they are delicious. The best part is that we made them healthy without all that lard or shortening. Once the craziness of the holidays are over, I will be sure to share the recipe with you. Anyone else busy having a tamale making party?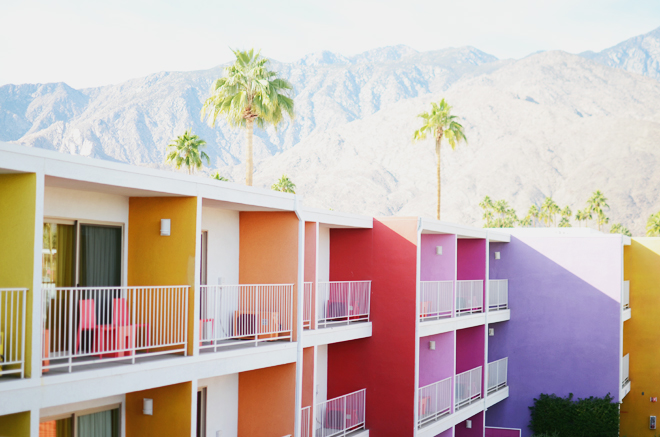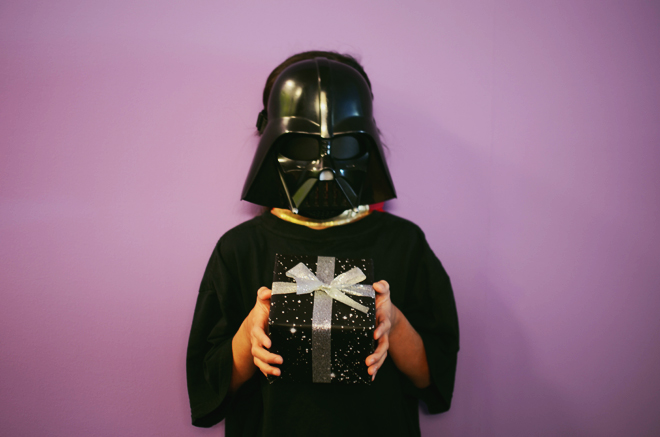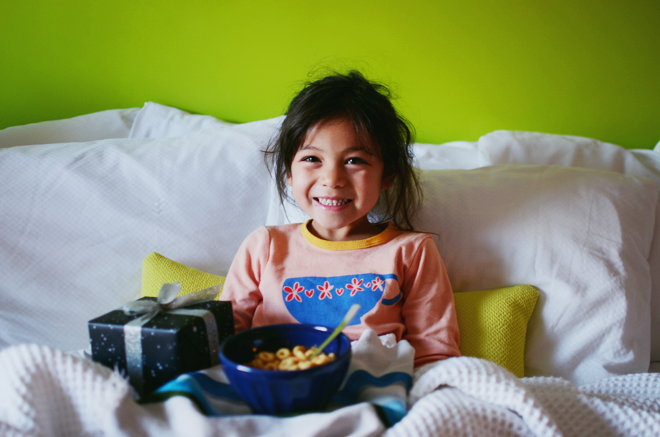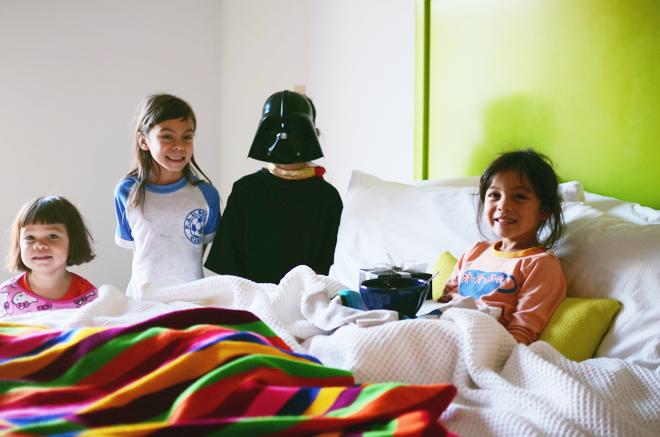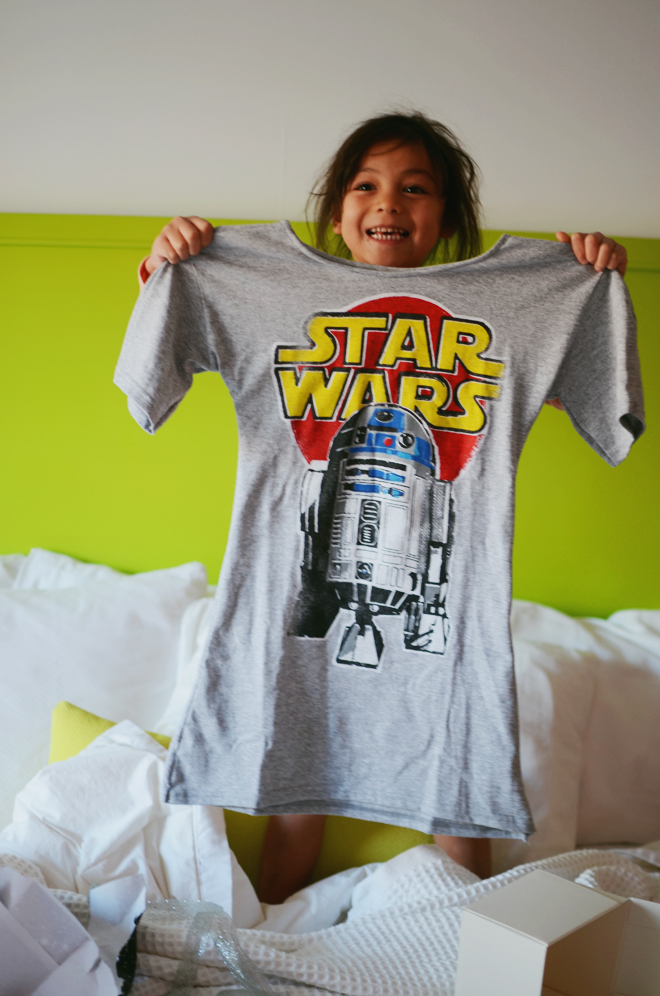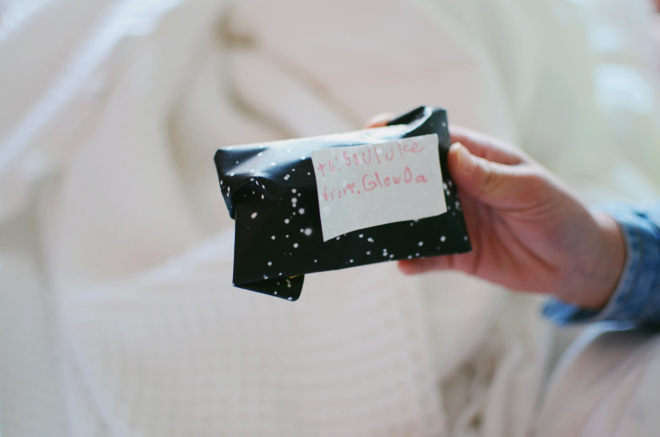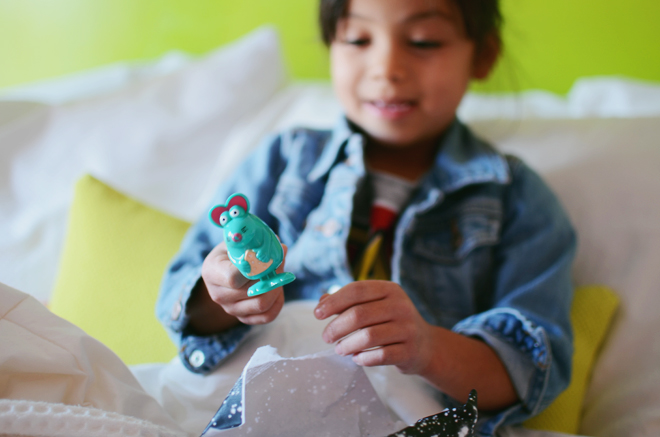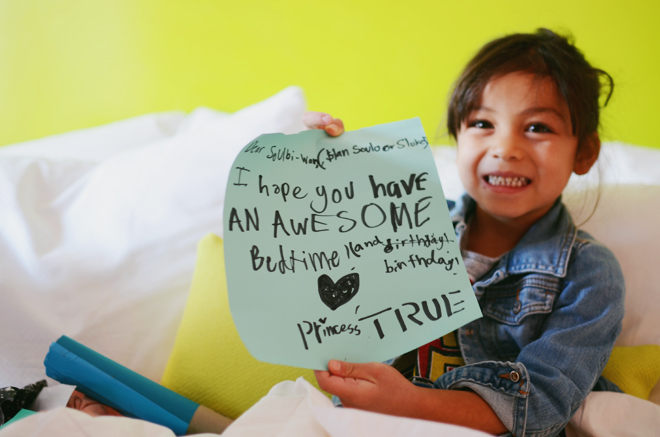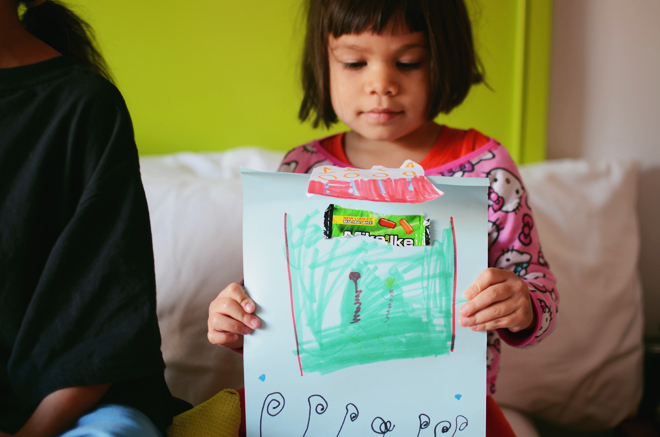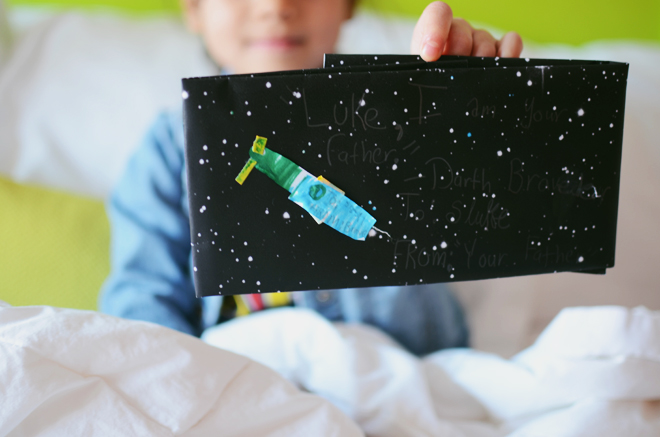 For her birthday, Soul requested a hotel stay so she can do lots of swimming, and a Luke Skywalker themed celebration.  Thus, we delivered by heading out to the desert to stay at the Saguaro hotel (this is where our hotel birthday tradition started, see it here when True turned 6!), and we made sure that her requests were granted.
We started the day off with the traditional birthday breakfast in bed. No matter where we are, we still make sure we do it (we bring cereal and milk to make it happen). This time she got pumpkin O's and vanilla soy milk, and Darth Vader delivered the first present. The other girls also showered her with lots of homemade presents, and some little things they bought at Michaels with their own money.
The present Vader delivered was a Star Wars dress; I made it from a large Star Wars t-shirt. She was so excited about the dress. I think she's worn it three times since, and has even slept in it! She claimed she wanted Star Wars everything, so that's indeed what she got. True even made her a light saber; their creations for each other are so cute and creative. Soul even made (and bought!) presents for her sisters too. Seriously, their thoughtfulness is so endearing.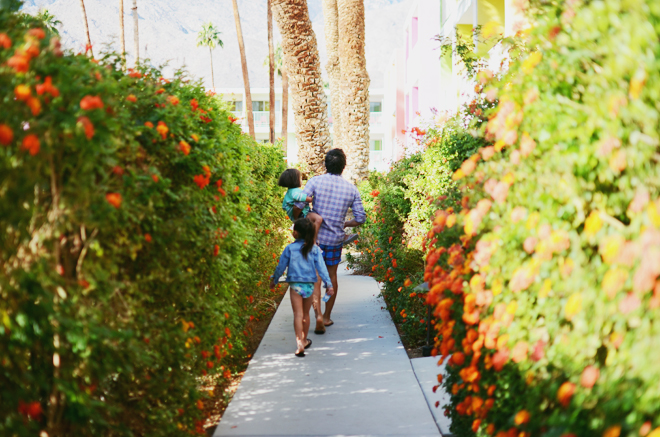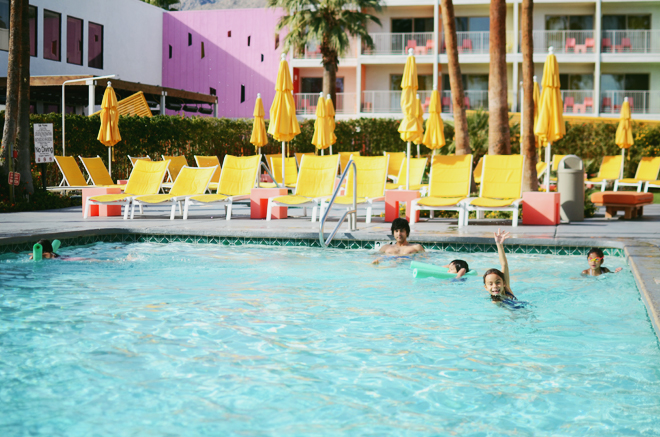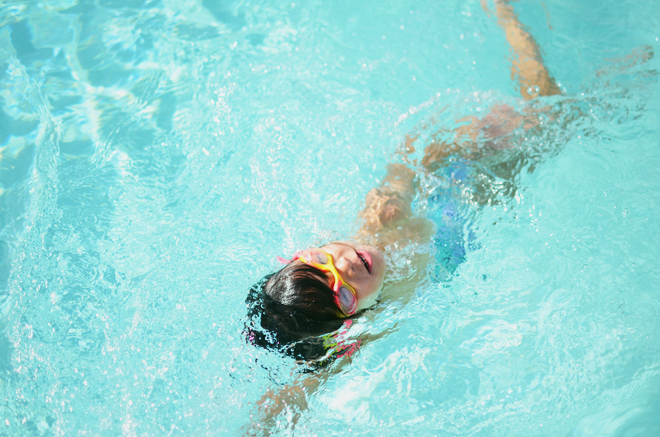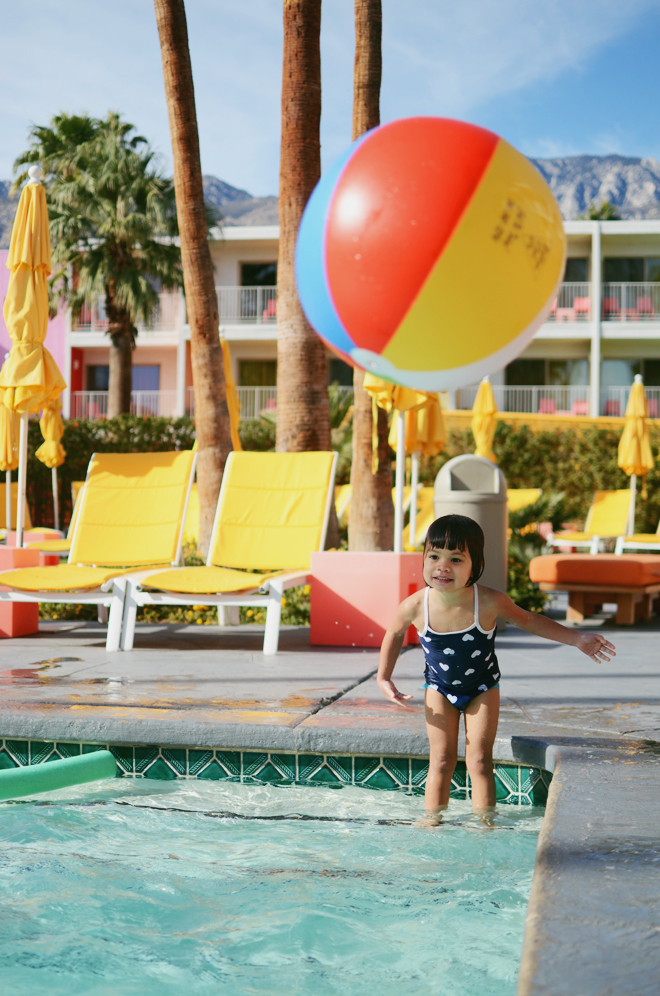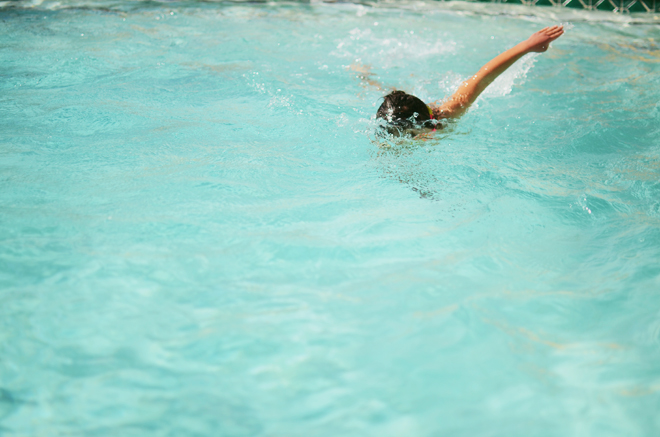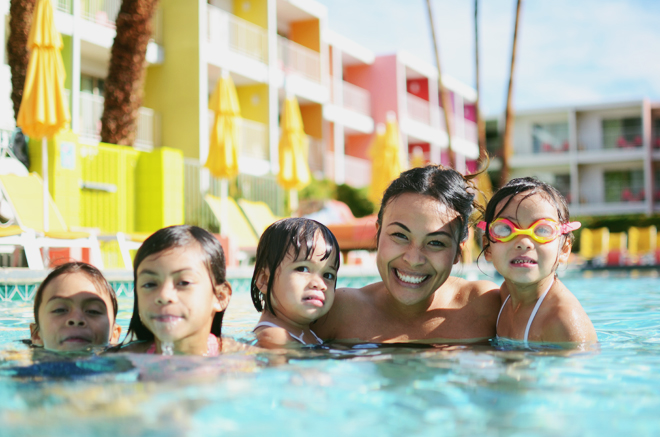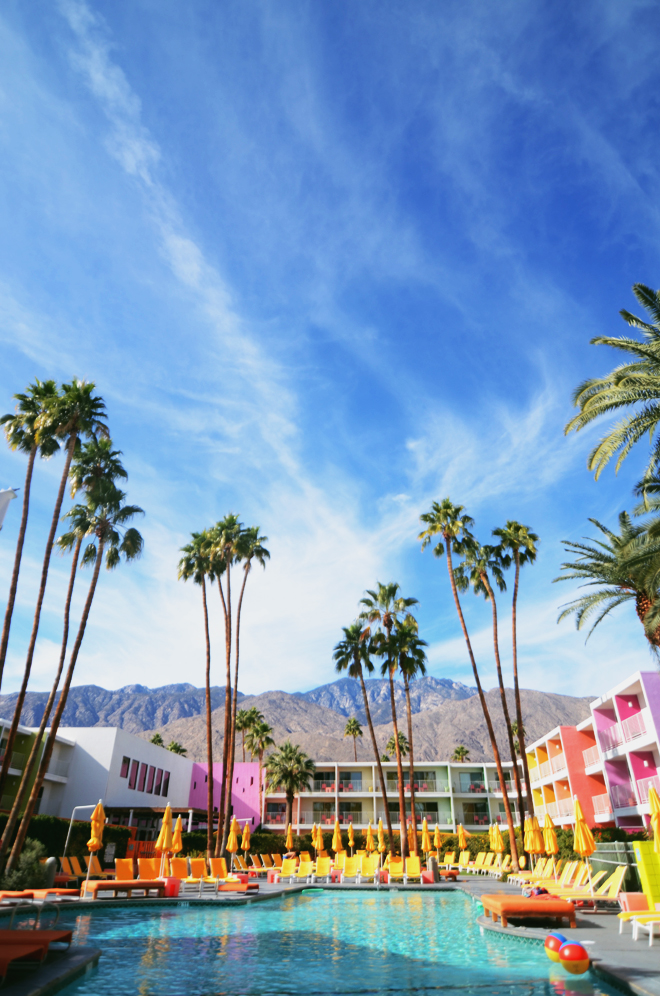 Then, we went out to the pool to relax and swim. Ben and I were really nervous to head out because we thought it would be way too cold to get in the pool. To our surprise, the temperature outside and in the pool was perfect! The girls jumped right in. It was cold if you stayed in the shade, but sitting in the warm sun was so glorious. Also, no one was at the pool but us, so it felt like we had the whole thing to ourselves. Actually, we didn't see one hotel guest at all during our stay there, so everything felt really private. December is a good month to go to Palm Springs.
We also fulfilled her Luke Skywalker themed request (you can see a tidbit here), so I'll be back to share more pics of that starry party we held in our hotel room.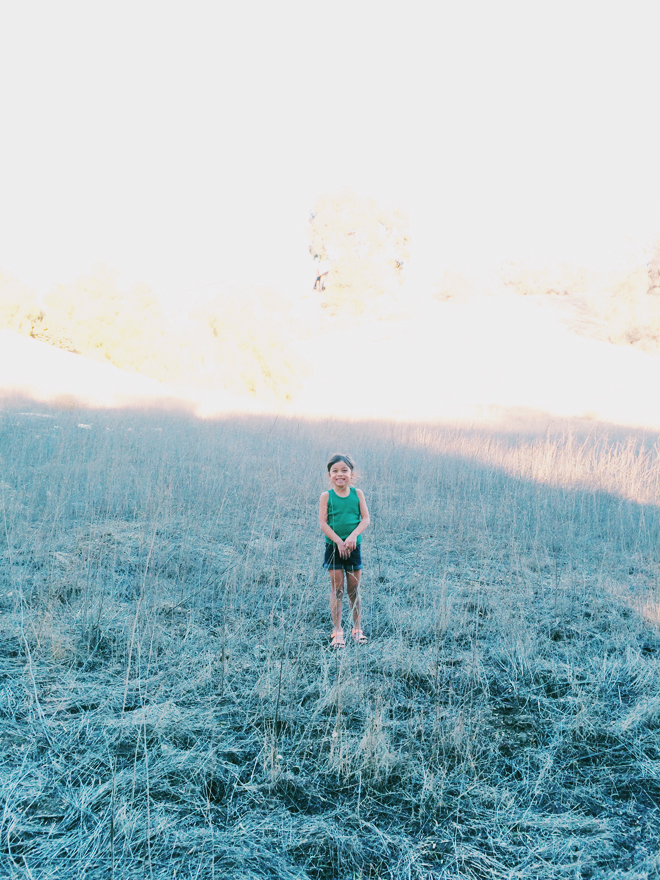 My Soul turns 6. SIX! Insane! She was my assistant when I did a family shoot of some friends and she was so good at helping me. She can read short vowel words now, and she wants to be a singer. Soul is our California girl, and no matter the weather, she likes wearing shorts and a tank, or a dress.
Her requests today involve a hotel stay, swimming, and Star Wars everything. We are trying to make it happen, so I'll report back soon on what we end up doing!
Happy birthday Soulie! We love you!!!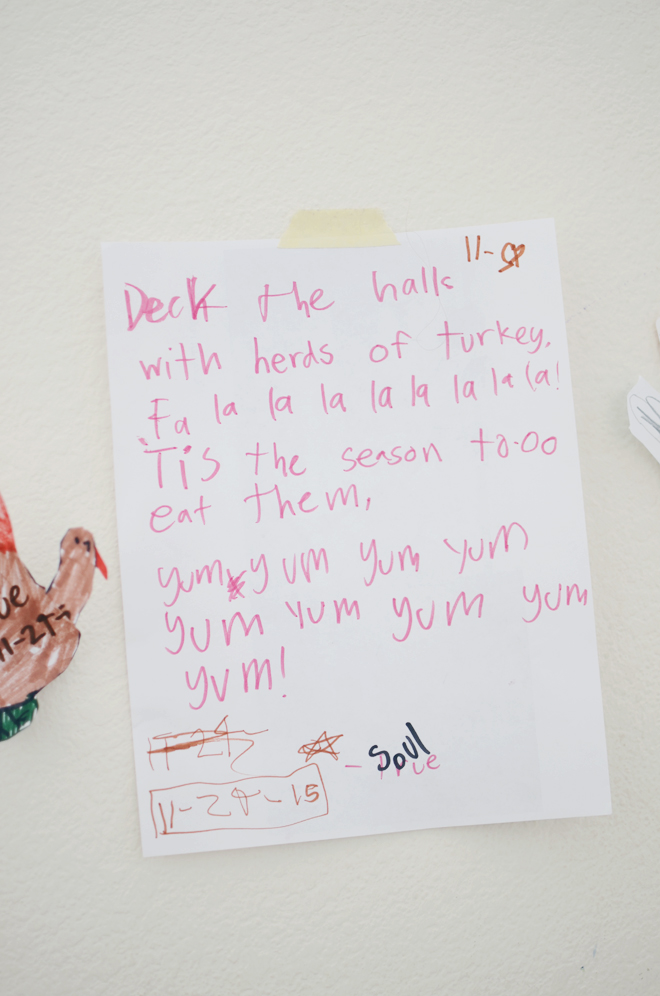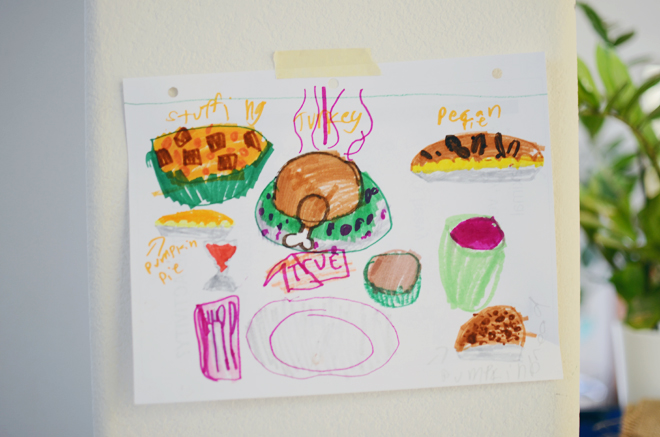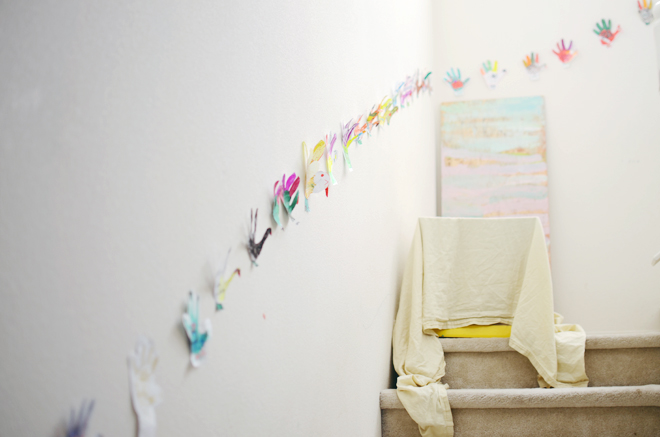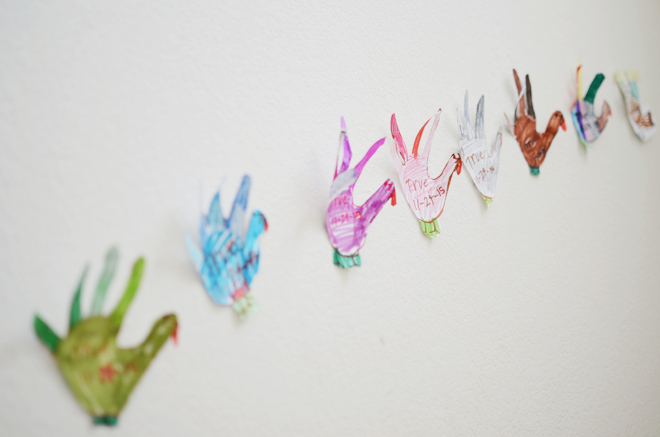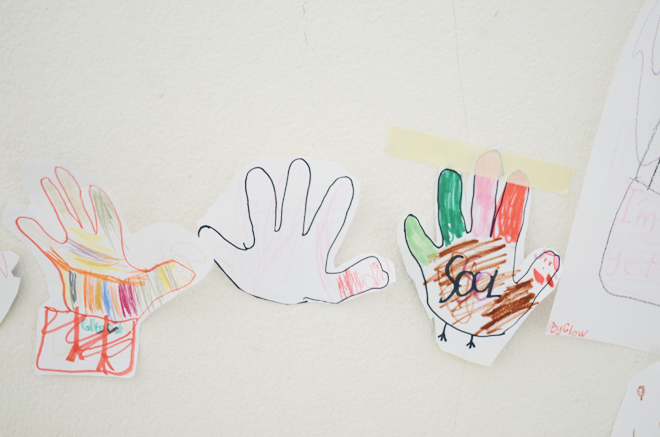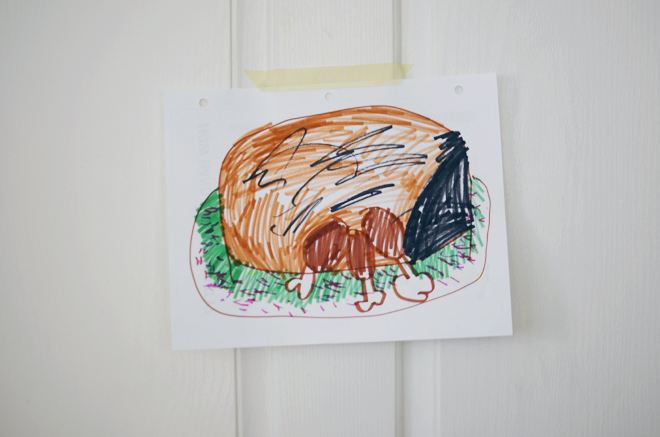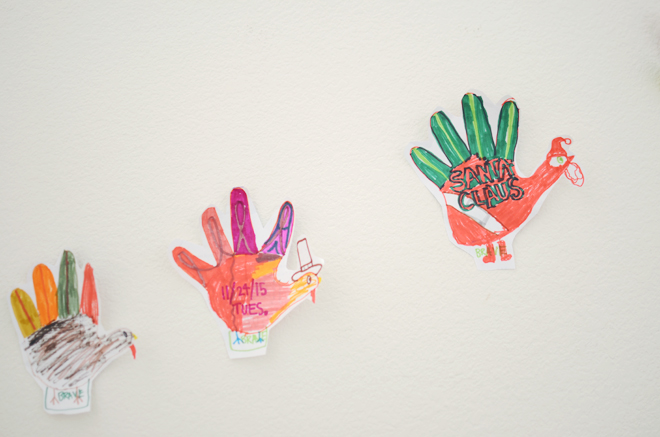 Just like they did with Halloween, the girls took over decorating duties and went all out for Thanksgiving. As you can tell by the little sign they created, we obviously aren't vegan. HA! And they did indeed deck our halls with herds of turkey! You bet ya we will enjoy eating them too! The real turkey, not the paper ones … just in case you needed clarification.
To all my friends stateside, Happy Thanksgiving! And to everyone who takes the time to visit here … I'm so thankful for you and I have so much fun sharing things we make, stories, and bits of my heart with you. xoxo