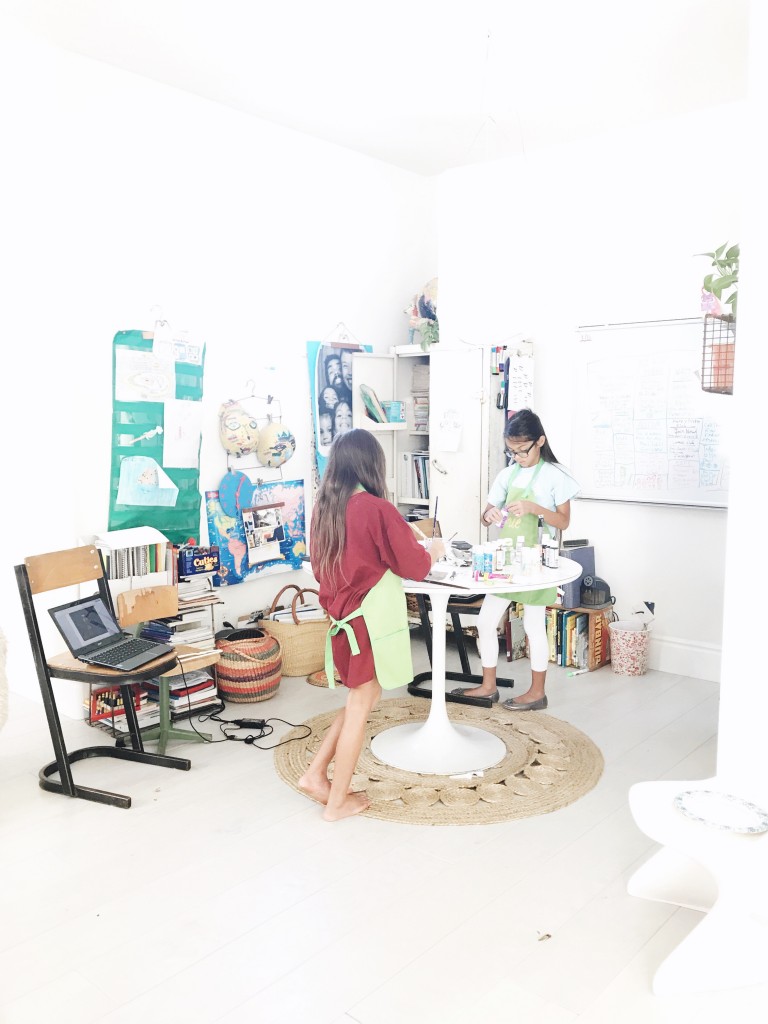 This is the first year, in all our years of homeschooling, where math hasn't been a headache. All the prior years, we'd been doing Singapore Math, and while it's a good program, I realize now, it wasn't for us, especially not for True and Brave. Every day, we used to dread math, but since making the switch to Saxon Math, the days have been better. Math-U-See was another program I thought about switching to, but ultimately decided Saxon would be better for where True and Brave are at. Fights and frustrations still happen, but not nearly as frequently as they used to. I think the older girls would agree that this year, math has been better and much more enjoyable.
The two little ones are still doing Singapore, but it's because we already have the books, and they do much better with the program. Soul is a math girl, so the program work for her, though next year I might consider switching her to Saxon. The tough part with Soul is that she hates math, but she's really good at it. Often, she'll complain about the work she has to do, but once she does it, it doesn't take her long. Thus, the issue with her isn't the math program, but her heart.
As for Glow, she loves math! She put "math books" on her birthday and Christmas wish list. She loves it so much that she does a Saxon, Singapore, and a math minute workbook! You don't have to twist her arm to do math; she definitely does it with a happy heart.
I think it took me a long while to switch programs for True and Brave because I felt like if I did, I failed because we didn't complete it. I know, that thought is completely preposterous. I felt that too if I switched to a video program, like I was giving up and giving my job to someone else (a video) because I couldn't do it. Honestly, I couldn't, at least not well. I finally got smart enough to find a program that worked better. Took awhile for me to figure that out, but I'm so thankful I did, better late than never.
So if you're a homeschooling mom and some curriculum is not working for you, try something else. Take a break, experiment with a different type of learning and teaching, and remember one of the benefits of homeschooling is that we can find what works best for our family and we don't have to be stuck following one certain way.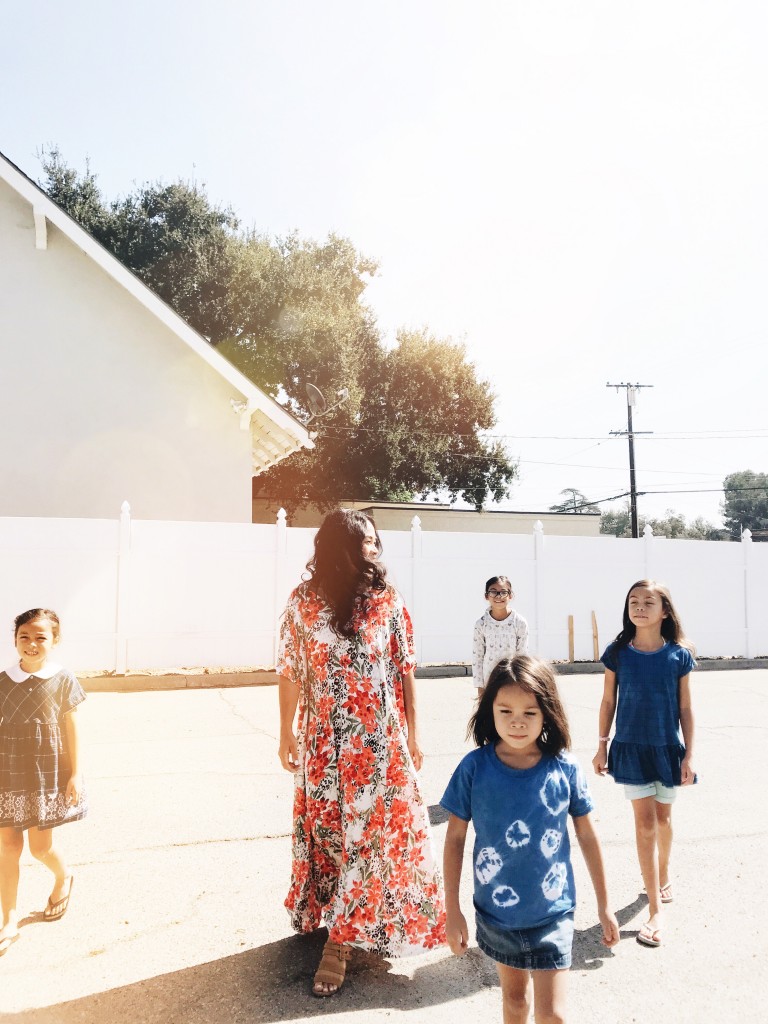 There is such sadness and heaviness with all the news of sexual harassment/assault stories that have been coming out these past few weeks. As a mother of 4 girls, it reminds me to be especially vigilant, and teach my girls to do the same, but most importantly, I want them to learn to speak.
A week ago, I told Ben of one instance in my life when an older male made me feel uncomfortable. I was in 11 or 12, and older male in our church (I think he was either 19 or early 20s) came up from behind me when no one was around, and gave me a kiss on the cheek as I was cleaning a table. He just laughed as he walked away, and I was shocked, so I laughed it off too. I never told anyone because I just chalked it up to it being a joke, but it was kind of weird. I thought he was just trying to be annoying or something, and he very well may have been, but it certainly was not right. After I told Ben, he said that was not okay for him to do. I know that now and would be angry if someone did that to True, who is the same age I was when it happened, but at that time, I was unsure, so I just never told anyone (until a few days ago when I told Ben). Knowing what I know now, I should have just said something to my parents (I told them last week too for the first time).
We've always told our daughters, "If anything ever makes you feel uncomfortable, just tell us. We won't get mad at you." Also, another rule we have is there are no secrets allowed in our home. In case someone tries to disguise something harmful to them as a "secret" that should never be told to us, it's our hope that would raise a red flag, make them feel uncomfortable, and tell us. If we are planning presents or doing something for someone we don't want them to know (for birthday or some sort of gift), we call it a surprise, and never a secret. We want the channels between us and them to be as wide open as possible. Additionally, we never discount that something harmful can be done by someone close to us. We ask the girls all the time, about people close to us, and if "so and so" made them feel uncomfortable. Not that I have any concerns, but I do ask them, "Has Papi ever made you feel uncomfortable?" And Ben asks them about me too. Our hope and prayer  is that we foster a safe environment where they feel comfortable speaking about anything. Even if they're unsure of something, we want them to speak.
We aren't naive to the evils in this world and we want to equip our daughters as much as possible. One of the most powerful things they have is their voice, to use it with gospel intentionality and to speak up when needed.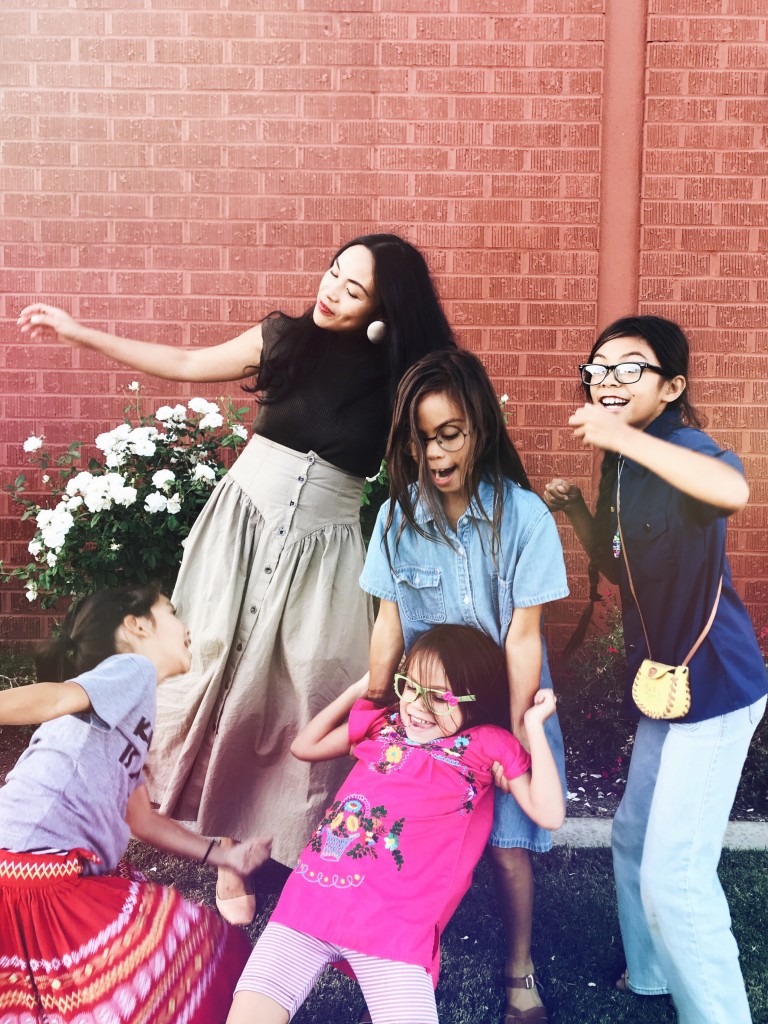 Lately, I've been realizing how much I sound like a barking dog, and I'm not talking the cute kind. With the girls, I'm constantly barking orders and to-dos, and my tone definitely lacks a certain care and love. It's exhausting for me, and certainly exhausting for them. Ben's always reminding me about my tone. I'm seeing how much I need to grow in that area, and I've been trying to be more mindful about it this week. I read this last week and it totally rebuked my heart and it's been my prayer this week…
Colossians 3:12 Therefore, as God's chosen ones, holy and dearly loved, put on compassion, kindness, humility, gentleness, and patience, bearing with one another and forgiving one another if anyone has a grievance against another. Just as the Lord has forgiven you, so you are also to forgive.
I'm trying to be more mindful as we go through the school day, and as I remind them of their daily responsibilities. I want to speak with a heart and tone that displays the compassion, kindness, humility, gentleness, and patience that comes from Christ. I think part of it is learning how to not rush through moments to quickly just to try and move onto the next thing. I'm growing and learning, just as the girls are. God definitely uses them to show me a lot of my shortcomings and things like this definitely does good to refine my heart.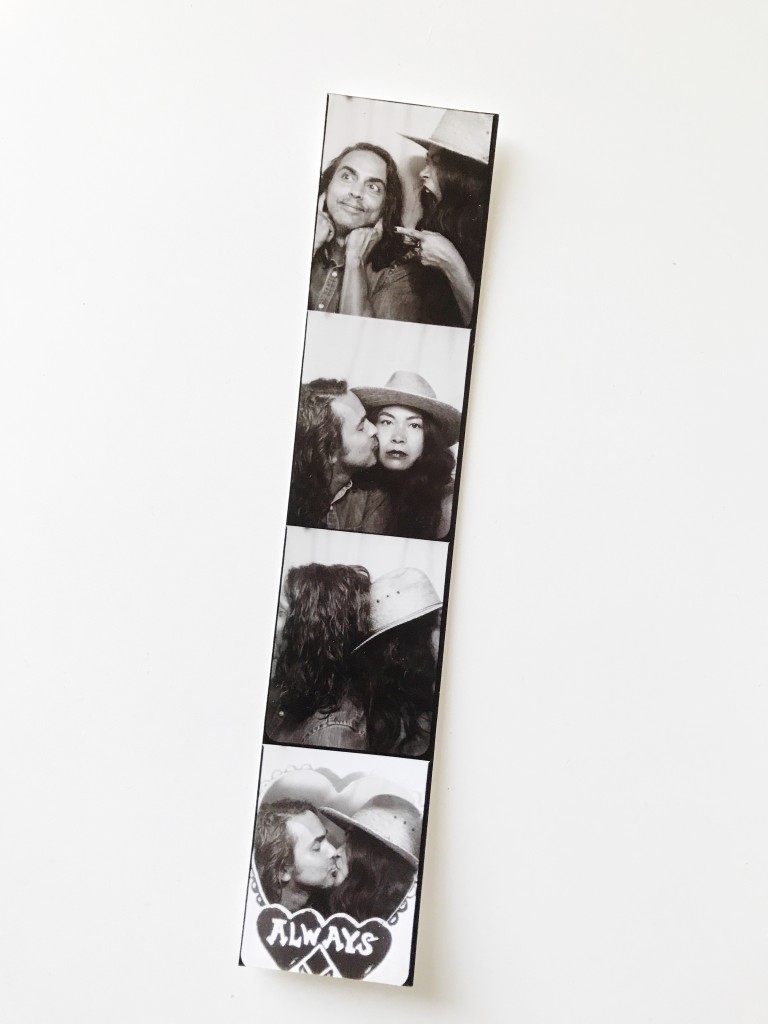 It's been a couple months since this photobooth strip was taken; it was OC Fair day and it marks a really big fight between Ben and me. While we are kissing in the last photo on the strip, the first 3 photos much more accurately portray the feelings of that weekend. It was sort of a perfect storm of a fight… I was hormonal due to Aunt Flo's monthly visit, Ben was kind of griping about the same thing for a few weeks, and the girls reaction to what he said (that I took offensively) really exacerbated my emotions and it set me off. All the conditions mixed together gave us a whirlwind weekend (week!) fight.
We went to the fair mad and came home mad. Though, I did smile for pictures (lol!). Anytime he tried to discuss things, I was too livid, so my communication was far from kind, so he would end the attempt to communicate. I remember Saturday night, he made another attempt to talk about things, and asked, "Are you ready to talk?" I curtly (with an angry look) said, "No."
Sunday morning came and we happened to have to take two cars to church. My head and heart was still fuming as I drove and was not letting up on wanting my way. The morning sermon was quite cutting to the heart, but my heart was too hard to be cut. I knew in my head what I ought to be doing, but I didn't want to do it. I was present in body, but my heart and head was everywhere, but there.
One thing I am thankful for is the grace-filled open church family we have. The night before, Ben had texted some of the guys for prayer to let them know we were fighting, and I textend some of the ladies too. Thus, after gathering, one of the ladies asked how I was doing and I said, "I'm mad. And I don't want to talk to him." I explained the whole start of the fight, my feelings regarding it, and I wasn't budging on my anger. I was crying as I shared, but my anger was winning over humility and love.
I'm thankful I don't have to fake it with these people, and they aren't afraid to point me to truth, even when I didn't want it. I don't mind sharing my mess because churches are for the sick and messy, and that is me all the time. I never have my stuff together and I need weekly (daily) reminders that Jesus died for my messy self and it's not about me having everything together, but trusting in Him who gave His life and righteousness for me.
I had to leave to go somewhere (hence, the two cars to church), and I was kind of ready to talk (maybe not really), but still mad, so we tried in the parking lot while the kids were in the car, but clearly I wasn't really ready because I said, "I despise you." (We totally laugh about what I said now.) By this time, the girls are crying because it's obvious we were fighting, and we are asking them who they want to go with (me or Ben) and the 3 younger, choose Ben. True probably would have gone with Ben, but she was paralyzed from all the crying that she didn't budge, so she was stuck with me.
Later in the afternoon, when my heart seemed slightly more settled, I ask True to call me out on what I was doing wrong. She said, "You have self-righeous anger and you're being prideful." I admit it to her and then ask God for forgiveness with her. Ben didn't come home until a few hours later and I was finally ready to talk (calmly). I asked him forgiveness for my unloving words, anger, and pride, but we still disagreed. Needing a little mediating still, we called our pastor and he helped us walk through the situation even further. After that conversation, we both were on the same page, though my heart reluctantly so. That was on Sunday evening and it wasn't until Friday afternoon that our relationship was okay and back to normal.
That's marriage… sometimes it's a mess. I'm thankful we have lots of people we can be messy with and turn to when we need help. I'm thankful by God's grace that I was able to let go of that pride and anger because even though it felt good for a moment, there wasn't any real joy in holding onto it. Holding on to things like that can be detrimental to the soul. Also, Ben and I don't normally fight, so this was a good learning lesson to the kids that parents fight and it's normal. We've got things to work through sometimes and while I probably wasn't handling it the right way, we could talk about that with them too. I'm also hoping that allowing True to call me out on my sin and what I was doing wrong, is something that will continue to happen. Though, I am her mom, I won't always be right.  I want her (and all the girls) to feel safe enough to call me out when I need it.
Love and marriage is messy and hard; it can also be wonderful. I've known some marriages to walk through the hottest of fires and seen the healing that comes after, and I've seen some that ended with two apart. Marriage is between two people, but just like it takes a village to raise a child, it takes a village to help flourish a marriage. Though, I know sometimes it's hard to find that village of people to be completely honest with.
After that huge fight, we had another big one not too long after. That month seemed to be a season to test and refine our marriage and communication. As my friends and family know, I adore Ben, like super adore Ben (I give him googly eyes all day long). Words can't adequately describe how much he makes my heart swell, and yet, he can majorly piss me off sometimes (and I do the same to him). I'm thankful that forgiveness can happen and things be renewed because Jesus forgave both of us for much. I'm sure many more fights will come, but learning to see how each one refines us and grows us together, and be thankful for them.
Well, that was a long heart rant and kind of all over the place, but I hope our mess encourages you somehow.
P.S. I ran into two readers while at the fair, who probably had no clue we were fighting (we didn't act like it during photo booth time), but well, if you're reading, here's the story of that day/weekend.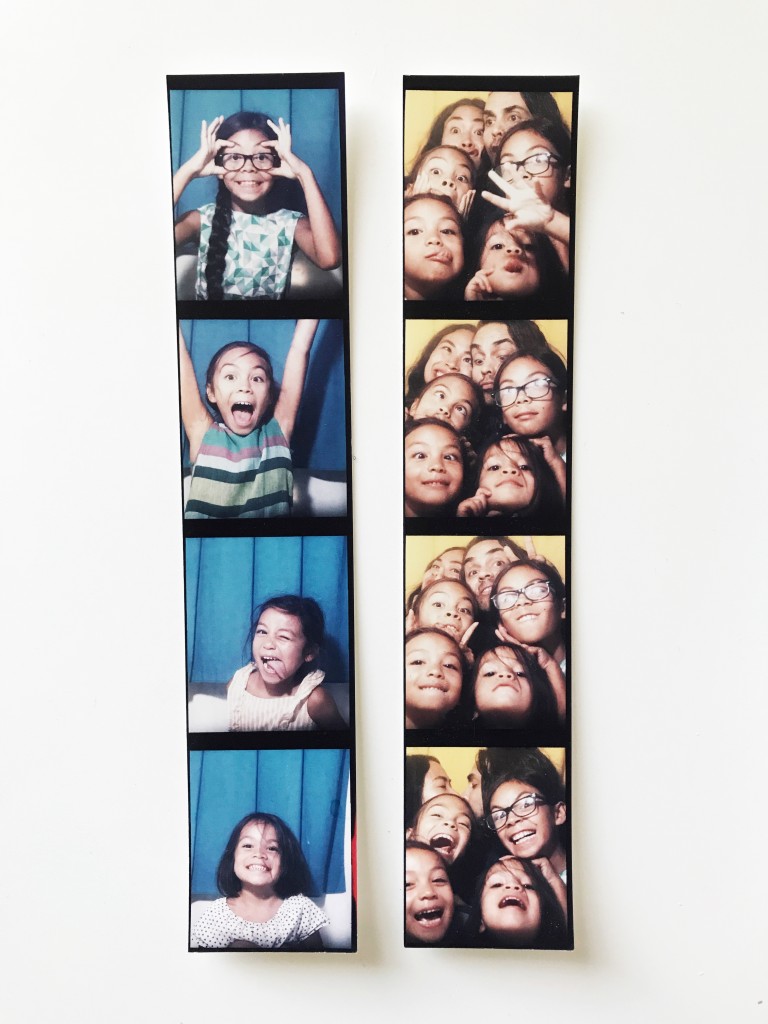 And even though we were super mad, the photo booth pictures still came out cute. Lol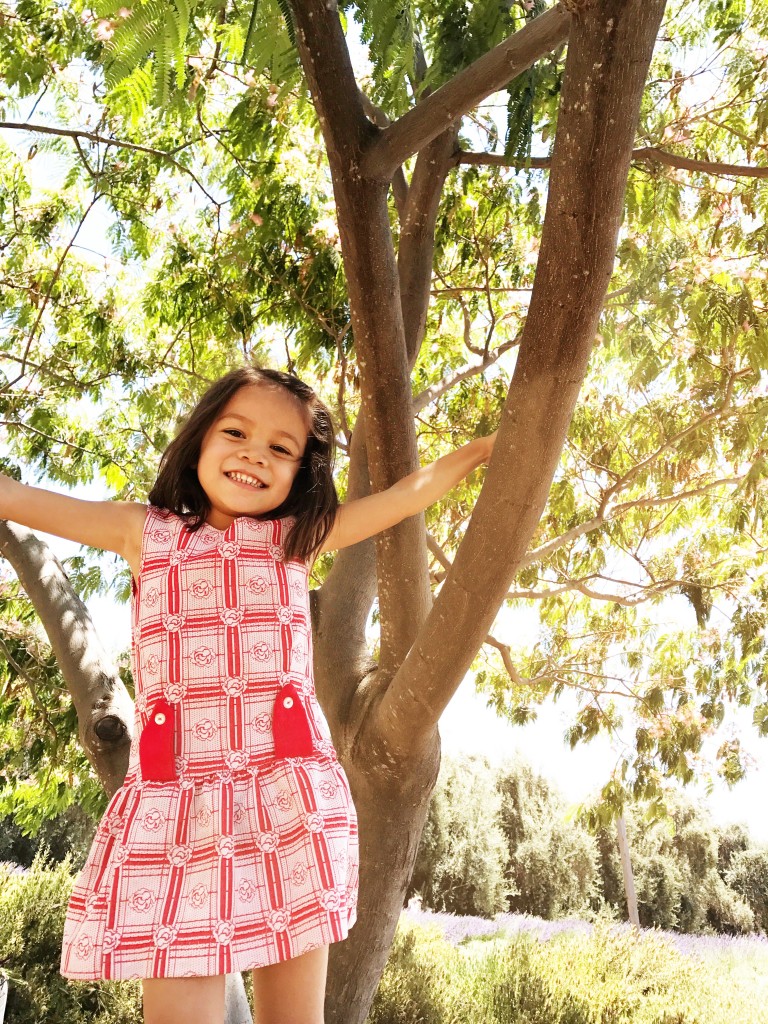 This baby of mine is officially six today! She's such a big girl, but still very much a baby, my baby. I tell her, "You smell like big kid now." She replies, with stern determination, "But I'm still the baby!" She won't let anyone forget that she is the littlest love (Amorette is her middle name, which means "littlest love") and that there should be no more that come after her.
I'd by lying if I didn't admit I miss having a baby, and I have asked Ben, "Should we do 5?" But we both agree, 4 feels good. It feels like it's our number. Thus, the littlest love she'll always be, unless God decides to surprise us one day (let's be clear though, it ain't in our plans).
Happy birthday to our sweet and quirky Glow!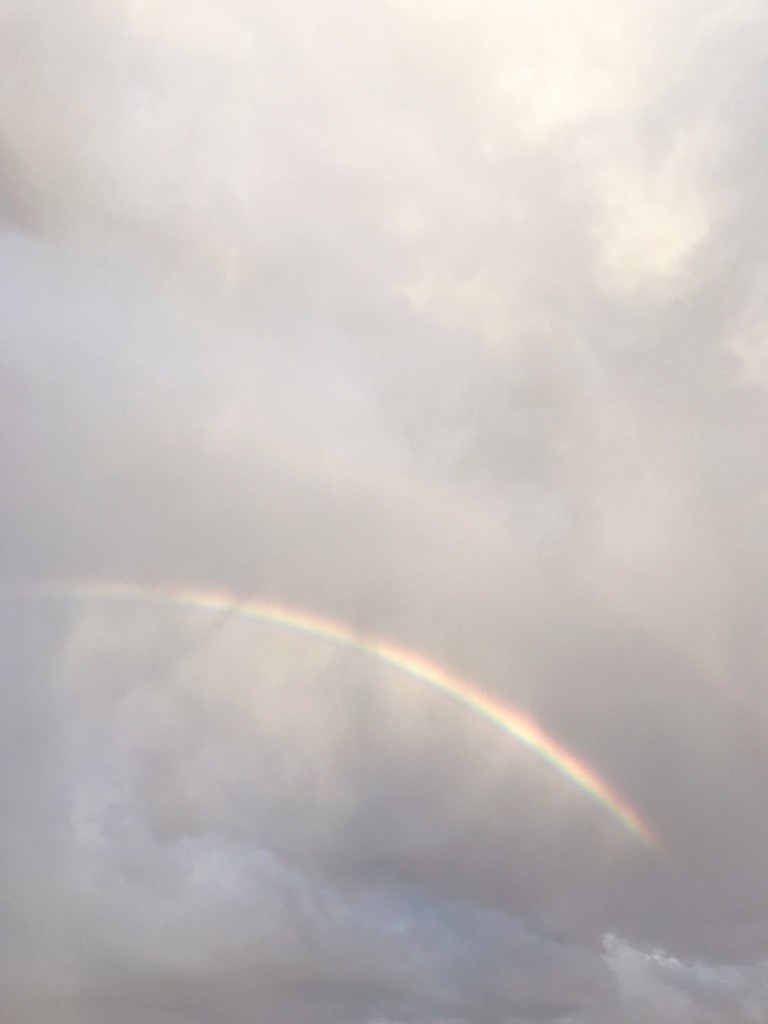 "God's will is gratitude."
That simple statement during Sunday's sermon shot straight to my heart. It was a painful, but sweet shot. All I could think of after that was all the times that I failed the previous week.  Most vivid in my mind was Friday, the girls were at school and I was cleaning their rooms (like good cleaning to get rid of stuff while they aren't there to contest my decisions). As I was discovering bags, drawers, and crevices stuffed with junk, those f-bombs were flying out of my mouth freely. I even texted them to Ben.
There are plenty of other things that came to mind… certain roles I have that I wish I didn't have, the insane heatwave, things that need replacing in the house, people, etc.. My heart is full of complaining and grumbling.
This morning, I was reminded in I Corinthians 12:9 "But he said to me, "My grace is sufficient for you, for my power is perfected in weakness." Therefore, I will most gladly boast all the more about my weaknesses, so that Christ's power may reside in me."" Gratitude is an area I am most definitely weak, but Christ's grace is sufficient to help me fight an ungrateful heart and find joy in all.
I definitely want to fight it, and I know as I choose gratitude over complaining, I will taste the sweetness Christ even when things don't go my way.