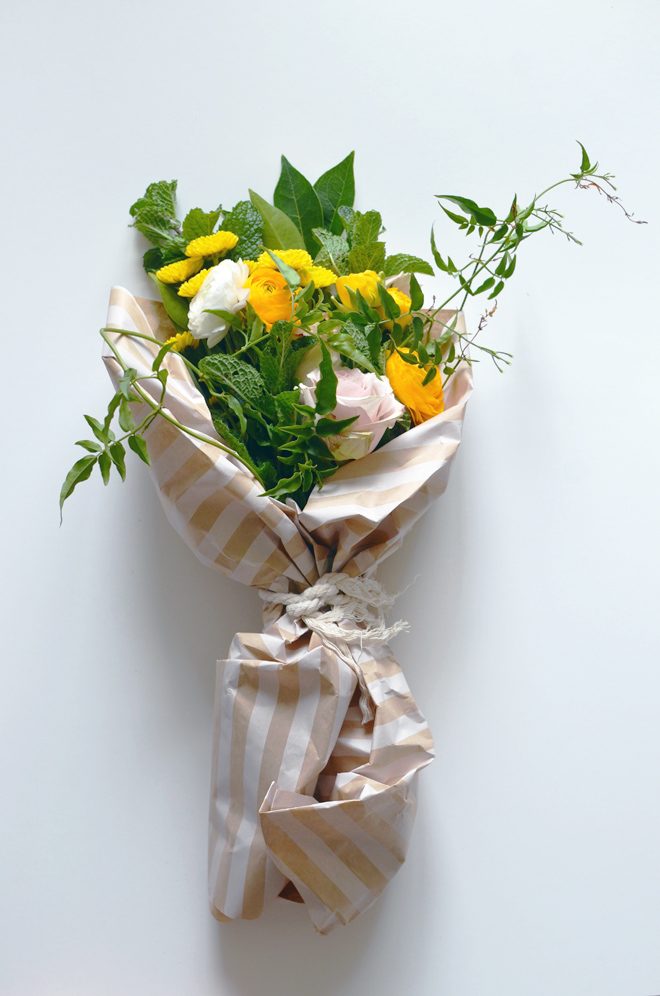 Being a mom is great, but let's be real, there are lots of not so great days too. Today, I had envisioned adventures out to get ice cream to celebrate the end of standardized testing, but then it was raining, and I didn't want to drive in the rain. Also, the girls had some schoolwork to finish and I had projects to catch up on, so we decided to stay home. I did say, "If we get everything done early, we can hop in bed, watch a movie, and eat ice cream." I thought some movie watching and ice cream eating was a good way to waste away our Friday afternoon.
Well, of course, someone had to start fighting with someone, and someone didn't want to share with another someone, all while I was trying to cook. Then, I join in and decide to be mad at all of them because they aren't listening and everyone is pissed off. I took a break and went off in my room to get away from the endless crying. One was in her room crying over the silliest things, another was at the school table crying because everyone is mad, and number three is pouting and angry because I took away their light sabers (they weren't sharing). In the midst of the crazy, the baby was sleeping (she always disappears to nap every afternoon), so she missed all the drama. I laid in bed, put on Netflix (and my headphones), and waited a little while until it was safe to come out of my cave.
When I finally emerged (after an episode of Daredevil), there was no more crying, the baby was awake, all the laundry was put away, one was downstairs sweeping, and another in her bed reading. One by one I talked to each girl and talked about how they were struggling to love others more than themselves (and how I was having a hard time with that too). Then they each prayed and asked for forgiveness from God for whatever it is they were doing wrong, and then they went to party they wronged to ask forgiveness from them as well. I had to ask them (and God) to forgive me for losing my cool too. All is well and peace has been restored to our home.
Despite the not so graceful moments, motherhood has plenty of great and magical moments too. Like earlier, before all the drama, I was joking around with the girls and we were playing ninja. I was pretending to do some fancy kick moves and we were all laughing at how silly I looked. Their eyes light up when we are all just having playing and being silly together. Those moments remind me to give my kids more silly. They need a silly mom just as much as they need a structured and disciplined mom.
All of this though, good and bad, need to cherished. The time is moving far too quickly and I already feel this season will all be over too soon. My heart hurts thinking about it, while I also get excited to see what our relationship will look like later. I'm not a perfect parent, but that's why I trust in the one who was the perfect parent in my place, and I strive to point my kids to see Jesus too (albeit, I fail in that too). Parenting is definitely an adventure with lots of high highs and low lows, but I'm so thankful for all it. All of it is a blessing.
I texted Ben that the girls were driving me batty today. His text back … #HMD.
Happy Mother's Day indeed.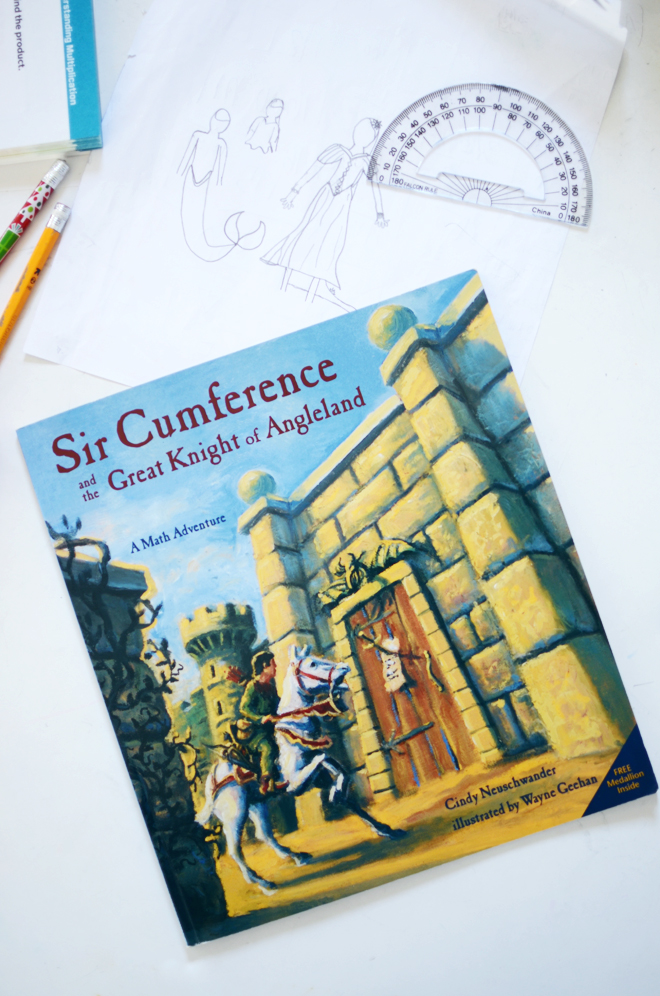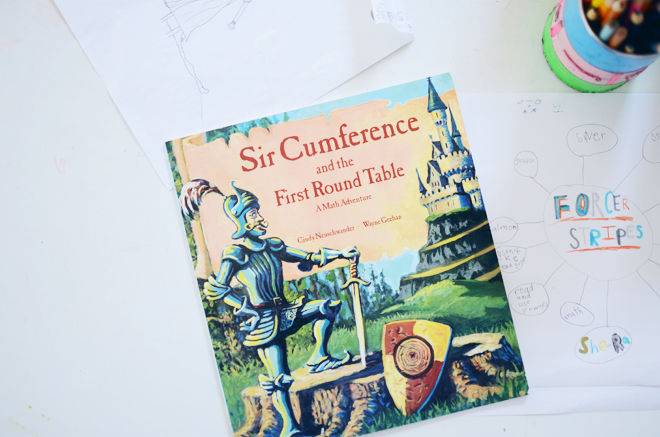 We are studying angles and this one of my favorite things to teach kids. Really though, all the credit goes to Sir Cumference who makes learning shapes and angles so fun. When I taught fourth grade, I looked forward to being able to introduce my students to the Sir Cumference books. You get to meet characters like Lady Di of Ameter, Radius, and visit the a cute town with pointy little roofs. We aren't math fans, but I do love when we can integrate math with stories because it really helps our non-math brains understand and get excited about it. It brings all the math and numbers to life. I think that's why we love Life of Fred so much too. If you've never heard of Sir Cumference, I highly recommend checking out all his stories (find them here) and I think your children will enjoy the math adventure he takes you on, I know mine certainly do.
Happy birthday to our dearest Truey! We love you!!!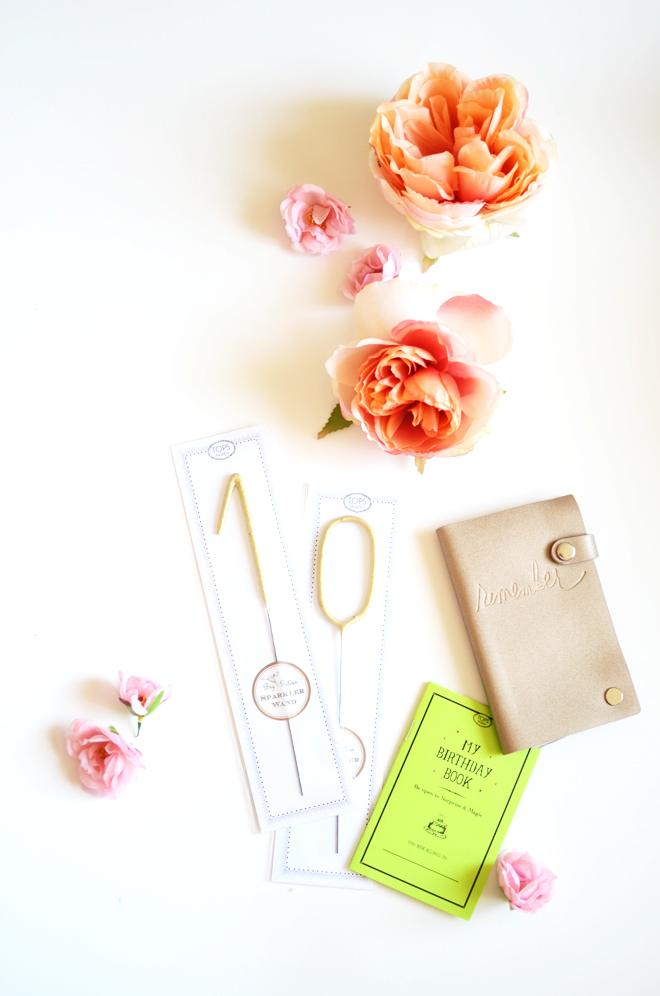 In just a few short days, I will have a 10 year old! Insane! These past 10 years have gone so fast. What a blessing it's been to be her mother, and what a blessing to get this opportunity to disciple her heart, even if there are a lot of "Please forgive mes" said over and over again (she's learning just as much from my shortcomings too). I am a far from perfect mother (nor is she a perfect daughter), but we are both learning how to trust God, who is the perfect parent, more every day. It's been 10 years of learning from each other and experiencing God's abounding grace.
She has a bucket list of things she wants to do before she turns 10, so we will be off trying to complete it. We can't wait to get her little adventure started.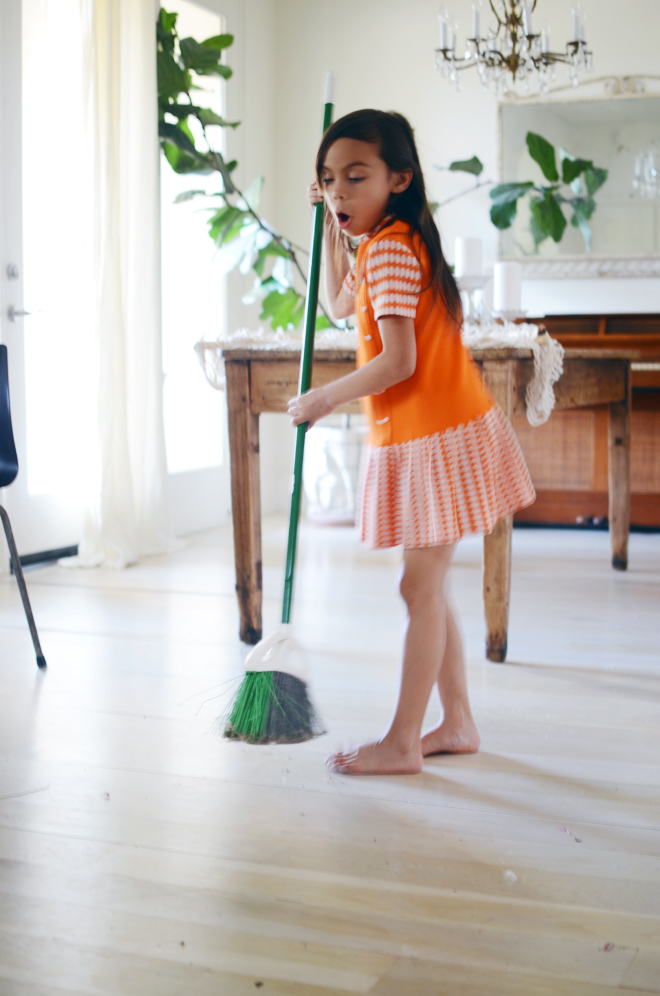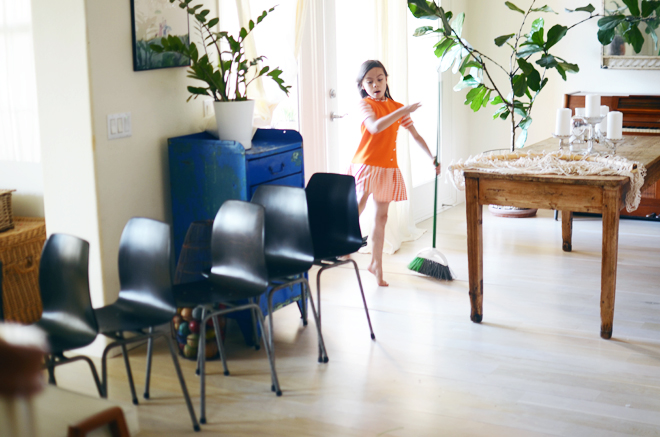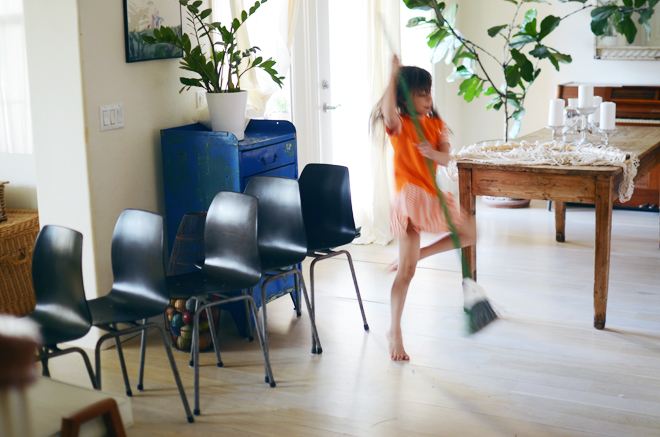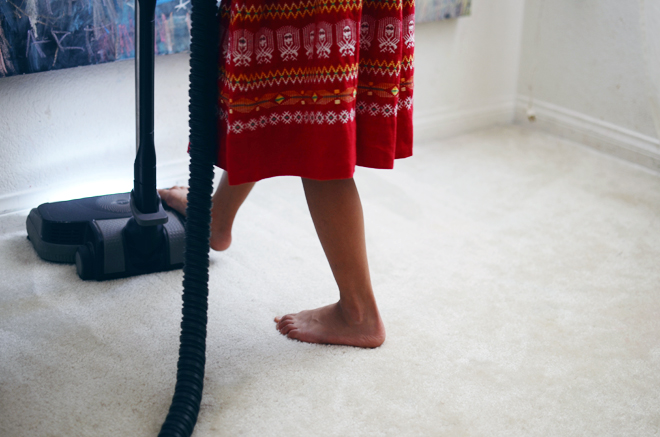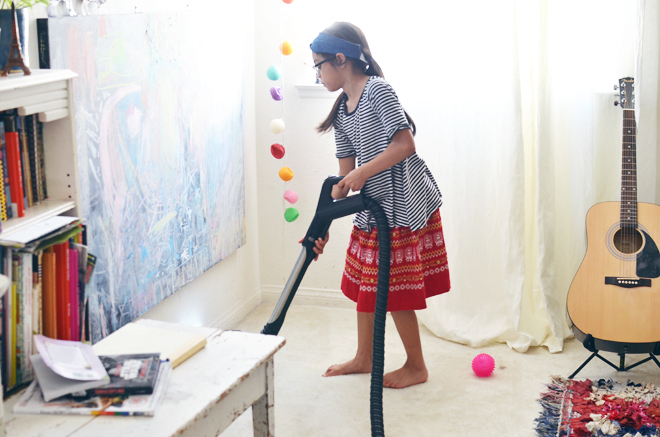 You all know I love things clean and tidy. Fridays are my days to clean to start the weekend off nice and organized. Every night before the girls go to bed, they have to clean up their spaces to get it ready for the next day. I walk around the house and put things back in their place, so the next day we all start with a clean space.
With kids, there's a lot of happy chaos, but if we don't keep up with it, it can get overwhelming quickly (then the chaos isn't so happy). Thus, I try to manage it, instead of the chaos overwhelming me. I don't handle mess stress well.
A few years ago, during the craziness of my book writing, Ben and I started budgeting for a cleaning lady to come. Let me tell you how that has helped my sanity so much. She only comes once a month, so we still do a lot of our own cleaning, but having someone to do all the deep cleaning stuff, and things I don't have time to think about like baseboards and dusting window sills, is such a blessing. With the four, homeschooling, and all the things we are involved in, this is a little splurge that I really cherish. Everyone says cleaning day is mine and Soul's favorite day of the month. There's truth to that. We aren't here when she cleans, but when we come home, Soul and I are the first to enter, and we breathed deep and exclaim, "We love it!" We are silly.
While we do know this is a splurge we budget for, we still want the kids to learn how to clean and take responsibility for our home. We aren't believers in giving an allowance (that's not how real life works), so they are all given chore charts. There are some things they have to do daily/weekly because it's their responsibility (they are consequences if things don't get done), and there are other things they can do to earn money (this is how real life works). They sweep, vacuum, fold and put away laundry, clean out the dishwasher, and take care of their own spaces. I'm getting ready to teach Brave and True how to start cleaning bathrooms too. I started cleaning bathrooms in fourth grade, so it's about time they learned too.
Saturday mornings are our big chore days. They eat breakfast, then clean the inside of the car, put away laundry, pick up leaves in the yard, and when all is done … the Saturday play commences.
When it comes to cleaning, Brave takes the longest because she dances and sings while she does her work (as seen in the photo above). It's cute and funny, but I feel kind of bad when she's been sweeping for two hours. Oye!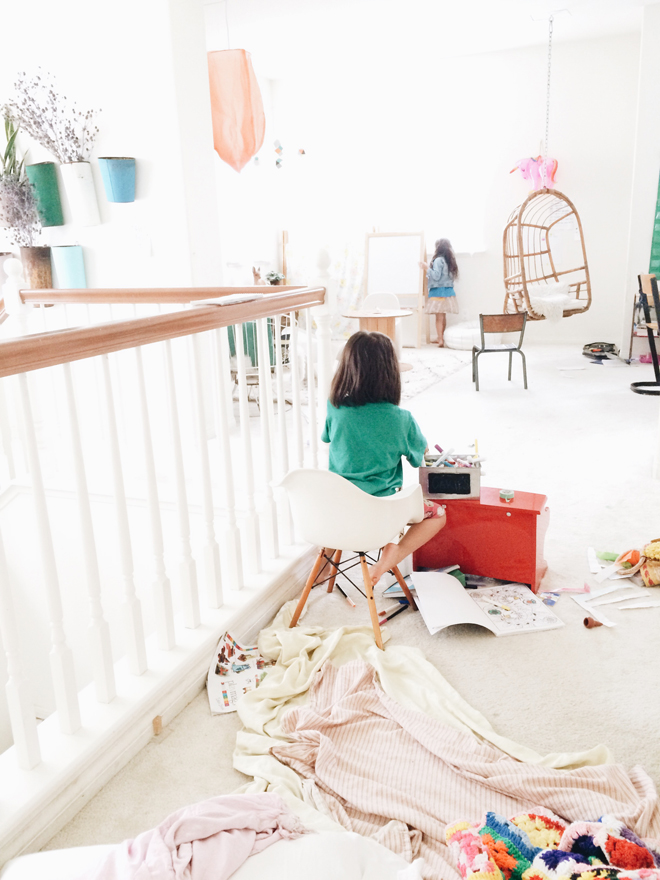 Oh these girls … drive me nuts, but I love them so much. I thought it would be easy to get back in the swing of things after spring break, but we have been behind all week. Everyone has a had a tough time staying on task and we are having trouble completing all my lesson plans for the day. I hate the feeling of being behind. While I work with True and Brave, Soul and Glow love turning the house upside down. They say they will clean it up, but when it's time to clean up, Glow suddenly wants to go to nap. Then, Soul starts crying because she doesn't want to clean by herself. Glow gets reprimanded for having a lazy and selfish heart, and well, you can imagine the tears from both of them. Maybe, on a good day, things get cleaned up two hours later. Unfortunately, it's not clean clean and things get stuffed in random spots. Meanwhile, True and Brave are still not done with something they should have finished two hours ago. You know… it's just regular life over here. The good, the bad, and the messy of rearing children is such a blessing (though sometimes I forget). #graceupongrace