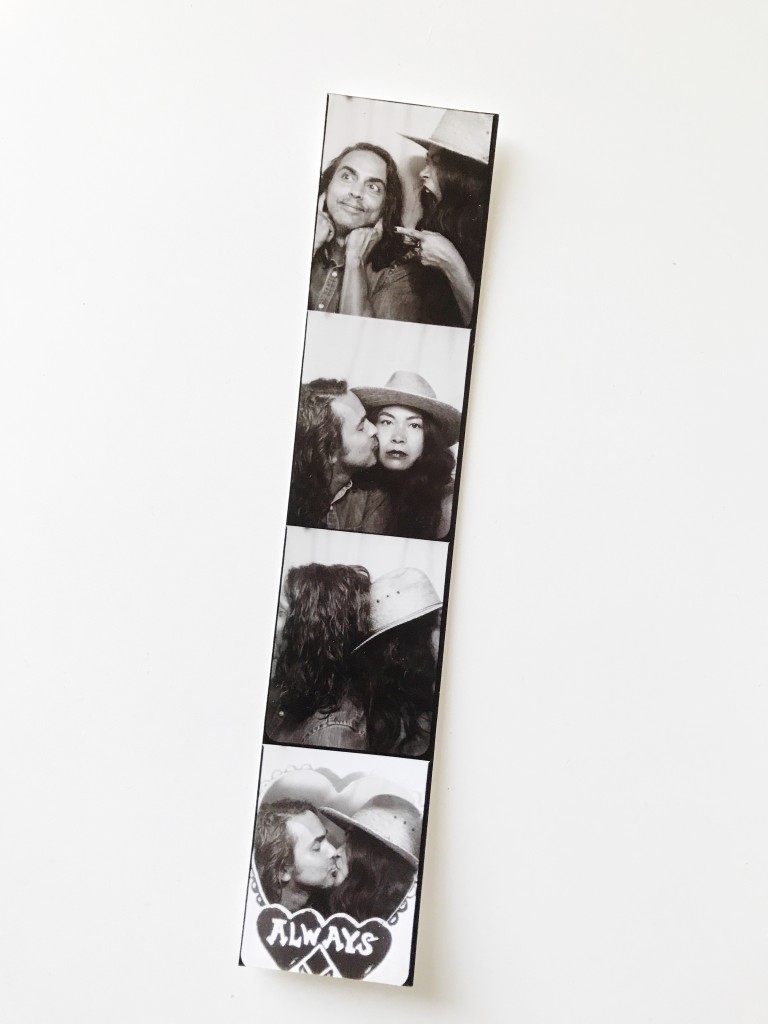 It's been a couple months since this photobooth strip was taken; it was OC Fair day and it marks a really big fight between Ben and me. While we are kissing in the last photo on the strip, the first 3 photos much more accurately portray the feelings of that weekend. It was sort of a perfect storm of a fight… I was hormonal due to Aunt Flo's monthly visit, Ben was kind of griping about the same thing for a few weeks, and the girls reaction to what he said (that I took offensively) really exacerbated my emotions and it set me off. All the conditions mixed together gave us a whirlwind weekend (week!) fight.
We went to the fair mad and came home mad. Though, I did smile for pictures (lol!). Anytime he tried to discuss things, I was too livid, so my communication was far from kind, so he would end the attempt to communicate. I remember Saturday night, he made another attempt to talk about things, and asked, "Are you ready to talk?" I curtly (with an angry look) said, "No."
Sunday morning came and we happened to have to take two cars to church. My head and heart was still fuming as I drove and was not letting up on wanting my way. The morning sermon was quite cutting to the heart, but my heart was too hard to be cut. I knew in my head what I ought to be doing, but I didn't want to do it. I was present in body, but my heart and head was everywhere, but there.
One thing I am thankful for is the grace-filled open church family we have. The night before, Ben had texted some of the guys for prayer to let them know we were fighting, and I textend some of the ladies too. Thus, after gathering, one of the ladies asked how I was doing and I said, "I'm mad. And I don't want to talk to him." I explained the whole start of the fight, my feelings regarding it, and I wasn't budging on my anger. I was crying as I shared, but my anger was winning over humility and love.
I'm thankful I don't have to fake it with these people, and they aren't afraid to point me to truth, even when I didn't want it. I don't mind sharing my mess because churches are for the sick and messy, and that is me all the time. I never have my stuff together and I need weekly (daily) reminders that Jesus died for my messy self and it's not about me having everything together, but trusting in Him who gave His life and righteousness for me.
I had to leave to go somewhere (hence, the two cars to church), and I was kind of ready to talk (maybe not really), but still mad, so we tried in the parking lot while the kids were in the car, but clearly I wasn't really ready because I said, "I despise you." (We totally laugh about what I said now.) By this time, the girls are crying because it's obvious we were fighting, and we are asking them who they want to go with (me or Ben) and the 3 younger, choose Ben. True probably would have gone with Ben, but she was paralyzed from all the crying that she didn't budge, so she was stuck with me.
Later in the afternoon, when my heart seemed slightly more settled, I ask True to call me out on what I was doing wrong. She said, "You have self-righeous anger and you're being prideful." I admit it to her and then ask God for forgiveness with her. Ben didn't come home until a few hours later and I was finally ready to talk (calmly). I asked him forgiveness for my unloving words, anger, and pride, but we still disagreed. Needing a little mediating still, we called our pastor and he helped us walk through the situation even further. After that conversation, we both were on the same page, though my heart reluctantly so. That was on Sunday evening and it wasn't until Friday afternoon that our relationship was okay and back to normal.
That's marriage… sometimes it's a mess. I'm thankful we have lots of people we can be messy with and turn to when we need help. I'm thankful by God's grace that I was able to let go of that pride and anger because even though it felt good for a moment, there wasn't any real joy in holding onto it. Holding on to things like that can be detrimental to the soul. Also, Ben and I don't normally fight, so this was a good learning lesson to the kids that parents fight and it's normal. We've got things to work through sometimes and while I probably wasn't handling it the right way, we could talk about that with them too. I'm also hoping that allowing True to call me out on my sin and what I was doing wrong, is something that will continue to happen. Though, I am her mom, I won't always be right.  I want her (and all the girls) to feel safe enough to call me out when I need it.
Love and marriage is messy and hard; it can also be wonderful. I've known some marriages to walk through the hottest of fires and seen the healing that comes after, and I've seen some that ended with two apart. Marriage is between two people, but just like it takes a village to raise a child, it takes a village to help flourish a marriage. Though, I know sometimes it's hard to find that village of people to be completely honest with.
After that huge fight, we had another big one not too long after. That month seemed to be a season to test and refine our marriage and communication. As my friends and family know, I adore Ben, like super adore Ben (I give him googly eyes all day long). Words can't adequately describe how much he makes my heart swell, and yet, he can majorly piss me off sometimes (and I do the same to him). I'm thankful that forgiveness can happen and things be renewed because Jesus forgave both of us for much. I'm sure many more fights will come, but learning to see how each one refines us and grows us together, and be thankful for them.
Well, that was a long heart rant and kind of all over the place, but I hope our mess encourages you somehow.
P.S. I ran into two readers while at the fair, who probably had no clue we were fighting (we didn't act like it during photo booth time), but well, if you're reading, here's the story of that day/weekend.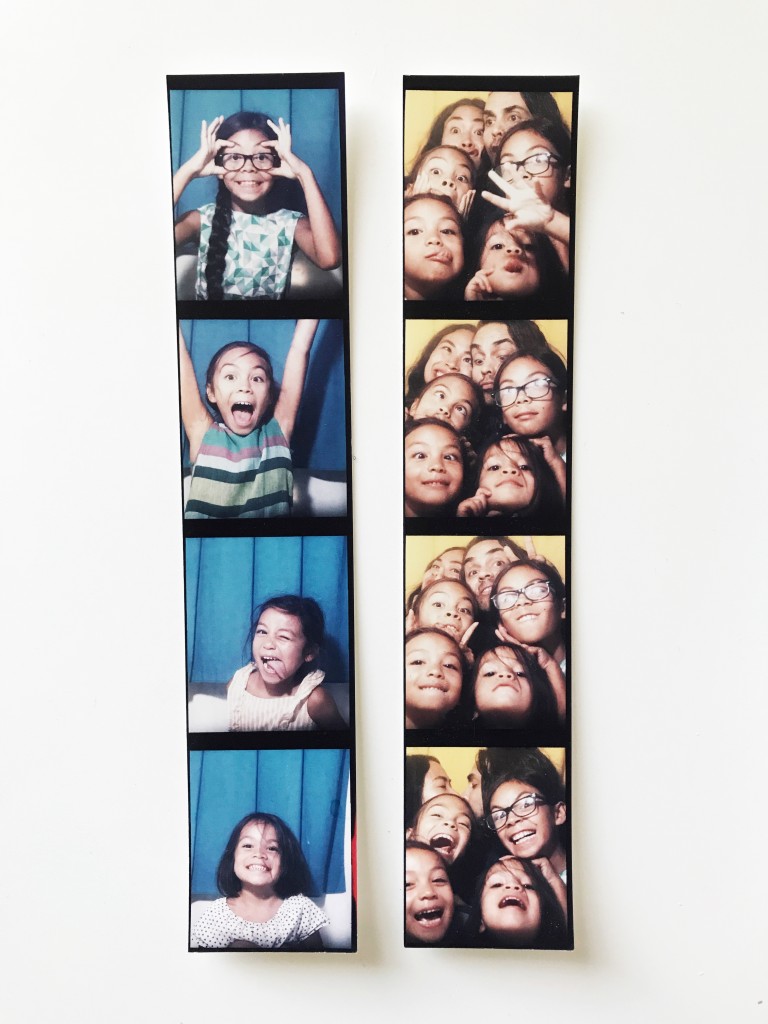 And even though we were super mad, the photo booth pictures still came out cute. Lol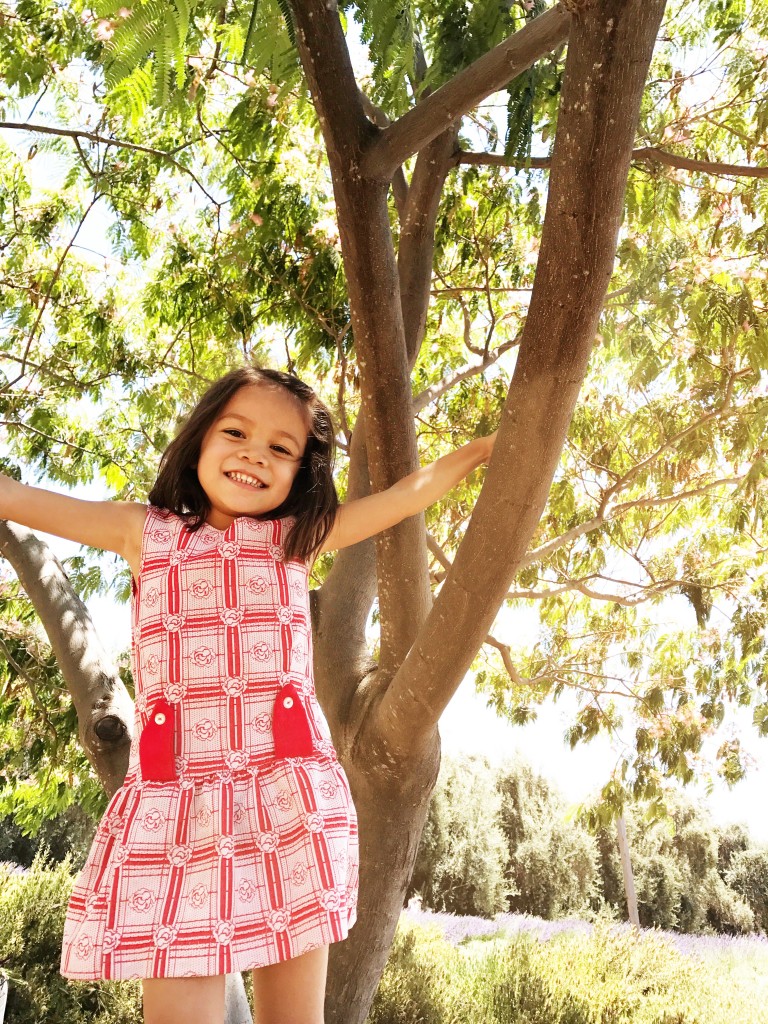 This baby of mine is officially six today! She's such a big girl, but still very much a baby, my baby. I tell her, "You smell like big kid now." She replies, with stern determination, "But I'm still the baby!" She won't let anyone forget that she is the littlest love (Amorette is her middle name, which means "littlest love") and that there should be no more that come after her.
I'd by lying if I didn't admit I miss having a baby, and I have asked Ben, "Should we do 5?" But we both agree, 4 feels good. It feels like it's our number. Thus, the littlest love she'll always be, unless God decides to surprise us one day (let's be clear though, it ain't in our plans).
Happy birthday to our sweet and quirky Glow!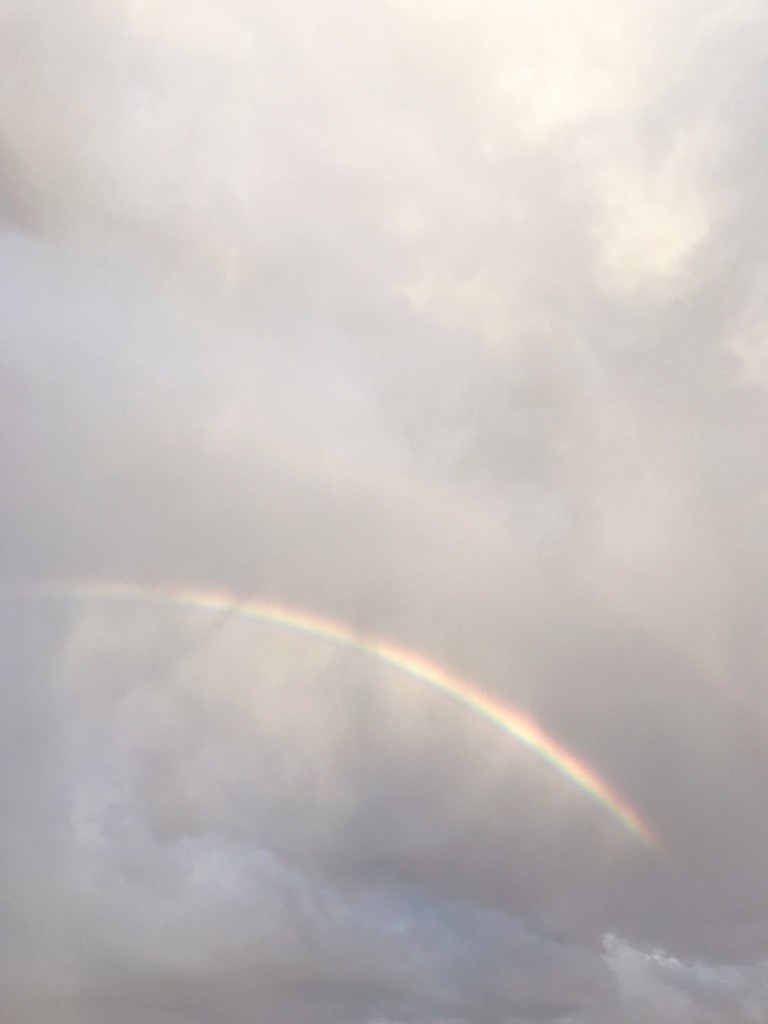 "God's will is gratitude."
That simple statement during Sunday's sermon shot straight to my heart. It was a painful, but sweet shot. All I could think of after that was all the times that I failed the previous week.  Most vivid in my mind was Friday, the girls were at school and I was cleaning their rooms (like good cleaning to get rid of stuff while they aren't there to contest my decisions). As I was discovering bags, drawers, and crevices stuffed with junk, those f-bombs were flying out of my mouth freely. I even texted them to Ben.
There are plenty of other things that came to mind… certain roles I have that I wish I didn't have, the insane heatwave, things that need replacing in the house, people, etc.. My heart is full of complaining and grumbling.
This morning, I was reminded in I Corinthians 12:9 "But he said to me, "My grace is sufficient for you, for my power is perfected in weakness." Therefore, I will most gladly boast all the more about my weaknesses, so that Christ's power may reside in me."" Gratitude is an area I am most definitely weak, but Christ's grace is sufficient to help me fight an ungrateful heart and find joy in all.
I definitely want to fight it, and I know as I choose gratitude over complaining, I will taste the sweetness Christ even when things don't go my way.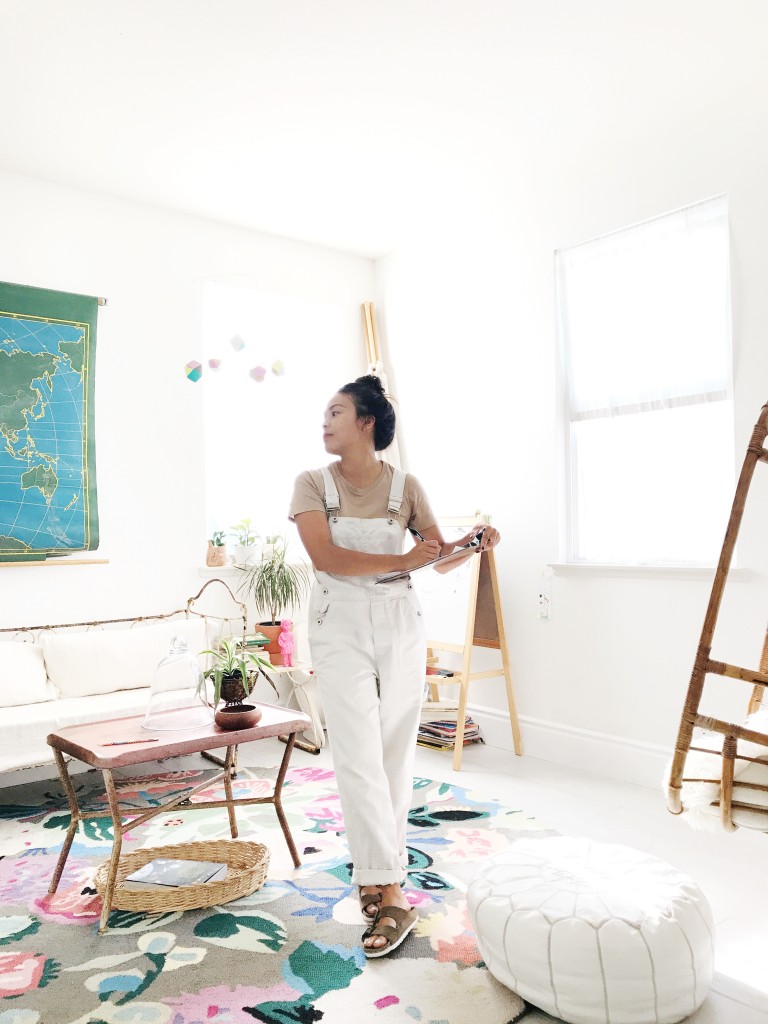 Let's talk schedules. I'm a planner all the way. I itch when there's no plan and I rarely diverge off the planned plan. I used to be spontaneous (oh to be young again), but once we had kids, it's been all about schedules and routines. As the kids have gotten older, we've learned to relax a little bit, but planning makes my world go round. Well, at least it keeps me day moving forward.
Our school days are Monday through Thursday because the girls go to school all day on Fridays. This is what a typical day looks like for me/us:
5:30-6:15 Wake up/quiet time (me)
6:15-7:00 Work out with Ben
7:00-7:30 Breakfast/emails (girls wake up)
7:30-8:00 Get dress (everyone)
8:00-9:00 Language arts with Soul and Glow (True and Brave are in another room doing Spanish lessons via facetime with Ben's mom)
9:00-9:30 Math with Soul/Instructional time with True and Brave (Glow leaves for Spanish)
9:30-10:00 Math with Glow/Instructional time with True and Brave (Soul leaves for Spanish)
10:00-10:30 Reading with Soul and Glow
10:30-12:00 Instructional time with True and Brave (Soul and Glow work on independent work and reading practice)
12:00-12:45 Lunchtime
12:45-1:30 More instructional time (or group project)
This is more or less what it looks like. It is pretty smooth and fluid, and everyone stays (mostly) on task. Though, they are kids after all (and I'm not always in the best of moods), so there are definitely hiccups throughout the day. Not every day runs how I think it's going to run in my mind. Switching between instruction for the older two and the younger two is pretty seamless, especially since the older two have been doing this a long time and can work independently when I need to work with the little ones.
The rest of the afternoon is True and Brave finishing up. They have to practice piano, guitar, and Spanish. Most of the time, Soul and Glow are done by lunch. If they have any extra-curricular activities, they are scheduled in the afternoon. Activities used to be in the morning, but I've changed them to the afternoon, so that we could have uninterrupted learning in the morning.
I have 2 charts for the day (it's on my clipboard that I carry around everywhere during the day, and I'm holding it in the picture above)… my daily lesson plan for the girls and I have my personal goals for the day, and I cross things off as things get done. This really helps me stay on task. Once instructional time is done, I am able to work on my projects (cakies, babiekins, wovenfolk, or catching up on emails). By 4:30ish, I head downstairs and get dinner started, and we have family dinner at 5:30. Kids get ready for bed a little after 7, and then have quiet reading time from 7:30-8:30. This gives Ben and me some downtime to finish up whatever else we need to. Usually, it's garden stuff for him and online stuff for me. And that's what a typical day kind of looks like!
Probably kind of lame considering we live in Southern California, but we really don't spend time visiting the Pacific often. Ironically, Ben moved to SoCal to be near the beach, but we go to the desert way more than the beach. When we were dating, we spent a lot of time at the beach (first date, official boyfriend girlfriend moment, engagement, and lots of other times in between), but with the busyness of life (and California traffic), we don't go out that often. Thankfully, we have an annual Navales family beach picnic, so right before we kissed summer adieu, we had one last summer hurrah at the beach.
The girls played in the sand and water all day long, Ben and I snacked and relaxed all day long, and we had a good time with family. These are just a few of the snaps I got, but I love all the negative space in the photos. It captures the vastness of the sand and the ocean. We are all merely tiny dots in the gigantic world and it's pretty amazing. Not only are we dots, but life is such a vapor. These girls are growing up fast and I feel like I waste so much time not treasuring. Feels like the same old story and struggle, but I guess it's that constant battle of fighting selfishness and intentionality in one's life. These photos remind me to treasure this glorious earth God has given, the little girls He has placed in my care, and how great my God is. Also, while I love the carefree days of summer, God's showing me I ought to delight in these days of homeschooling, and the brief moment in time I get to hold and disciple their hearts.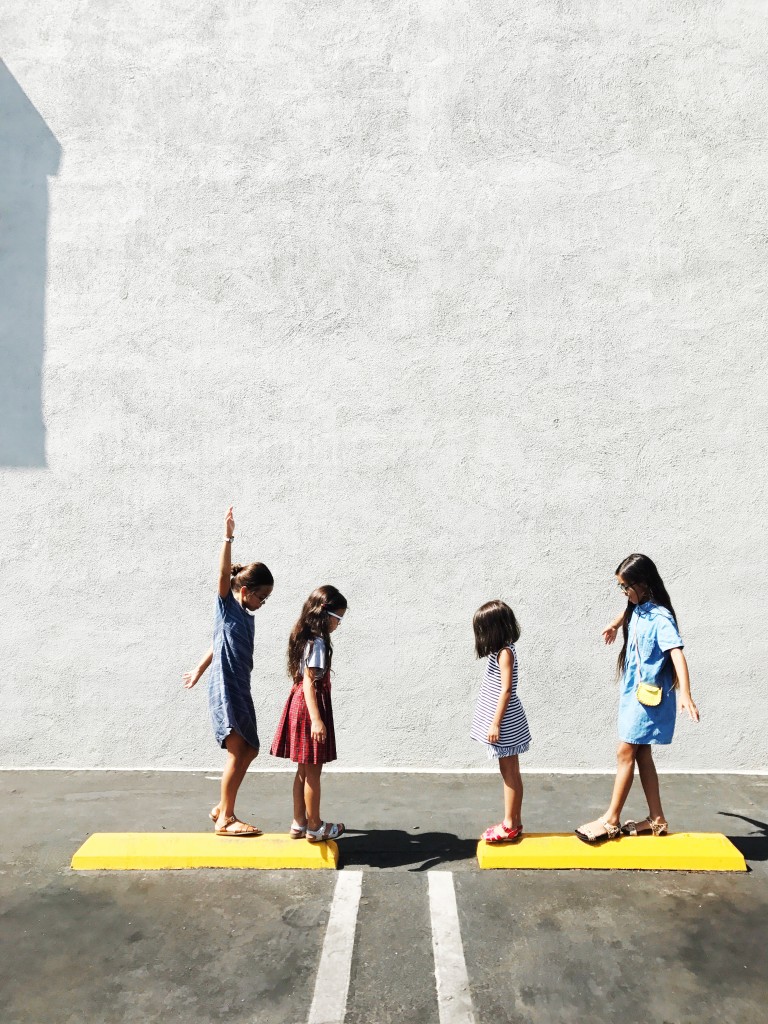 We survived! Week 1 of year 7 of homeschooling has been completed! Good routines, early bedtimes, organized lesson plans, and checklists has all been so helpful in getting us off to a strong start. My plate is feeling extra full, so I'm making sure I have things organized and that one of the balls I'm juggling doesn't drop. I even have to plan "hang out with the girls" time in my schedule because even though I'm with them all day, they need chill out time with mom. We watched Lost in Oz for a chill time together.
The most helpful thing for me this week has been resuming my 5:30am wake up calls. I'm able to have my quiet Bible reading time, journal, and sometimes get to emails or other work things. Once Ben is up, we both work out together, after which, I make his lunch and get dressed ready to start school at 8am. I've been wanting to relax at night by reading a book, but I'm so tired by then that all I do is end up watching something on my iPad until it's time for bed.
For the first couple days, I felt bad because I couldn't check off the "read a chapter from a book for my soul" from my to-do list, but I'm learning how to ease up on my expectations of myself. I'm a rule follower by nature (though I probably like to teeter the line from time to time), so sometimes it's difficult for me to diverge off my plans/checklist for my day, and if it doesn't get done, those unchecked boxes make me itch a little. Anyone else like that?
I have to remind myself that Jesus paid my debt in full and I can chill out because life isn't all about getting things done (though it does feel like that sometimes), but life is enjoyed when I continually trust in the one who did. Jesus died for me on the cross, and that's where my joy and security should lie. Not in my abilities, checklists, and get everything done self-sustaining nature. That is a challenge for this control freak, but I'm thankful for the grace given when I fail, learn, grow, and opportunities to rejoice in victories everyday.
How was your week this week?