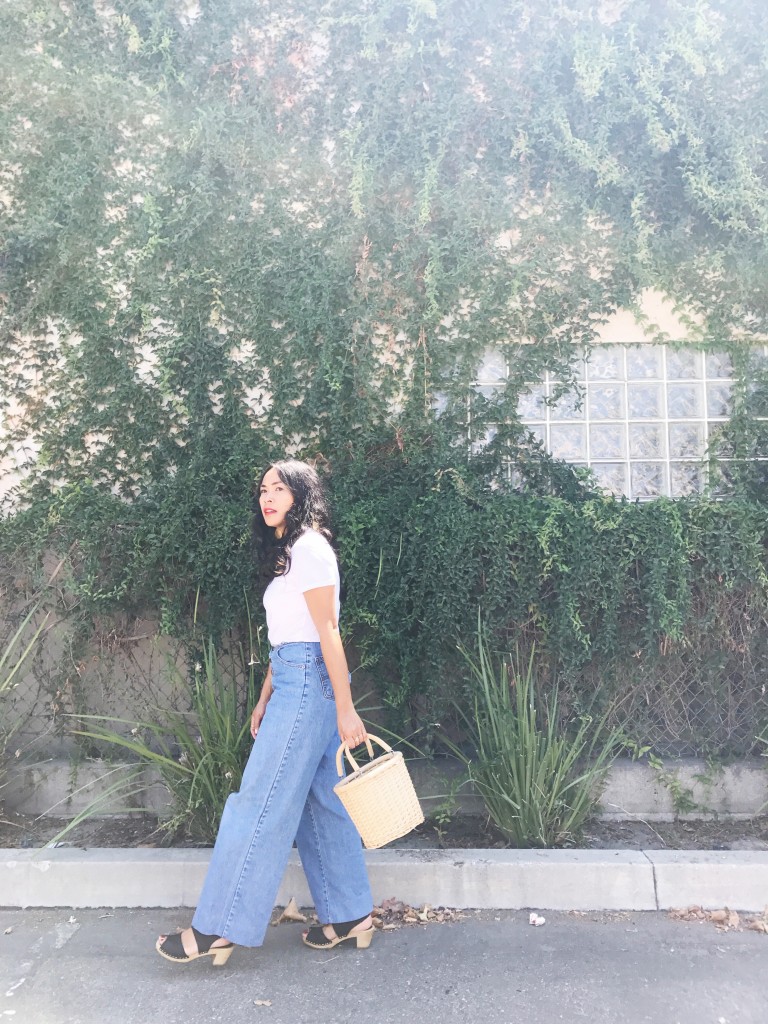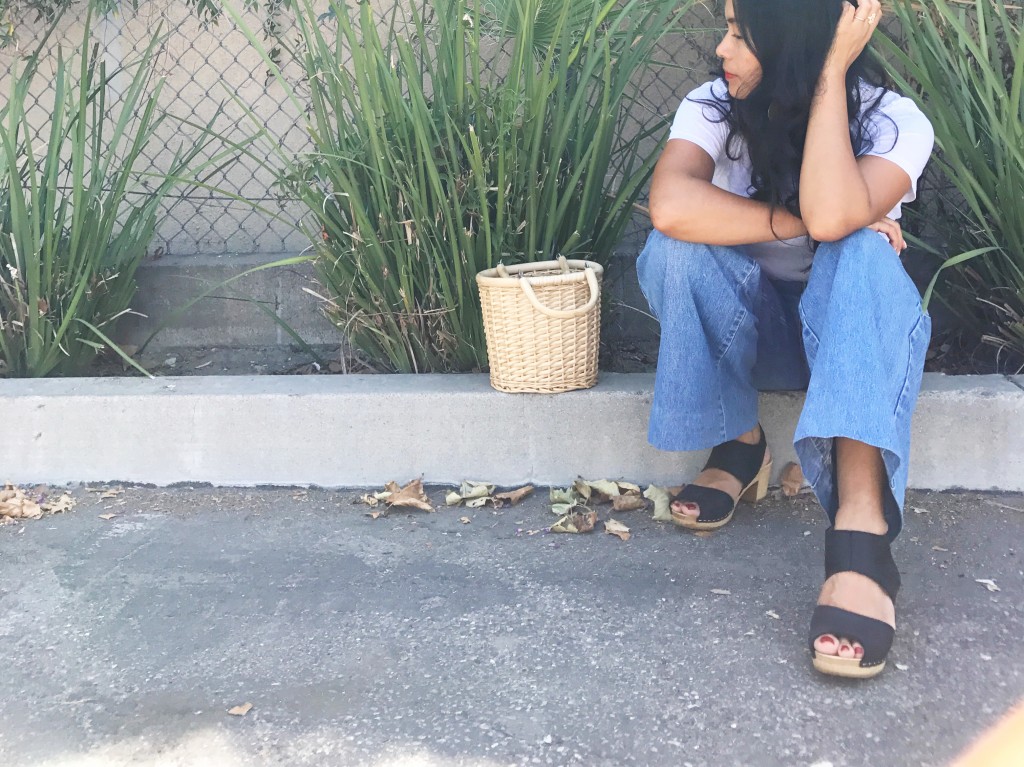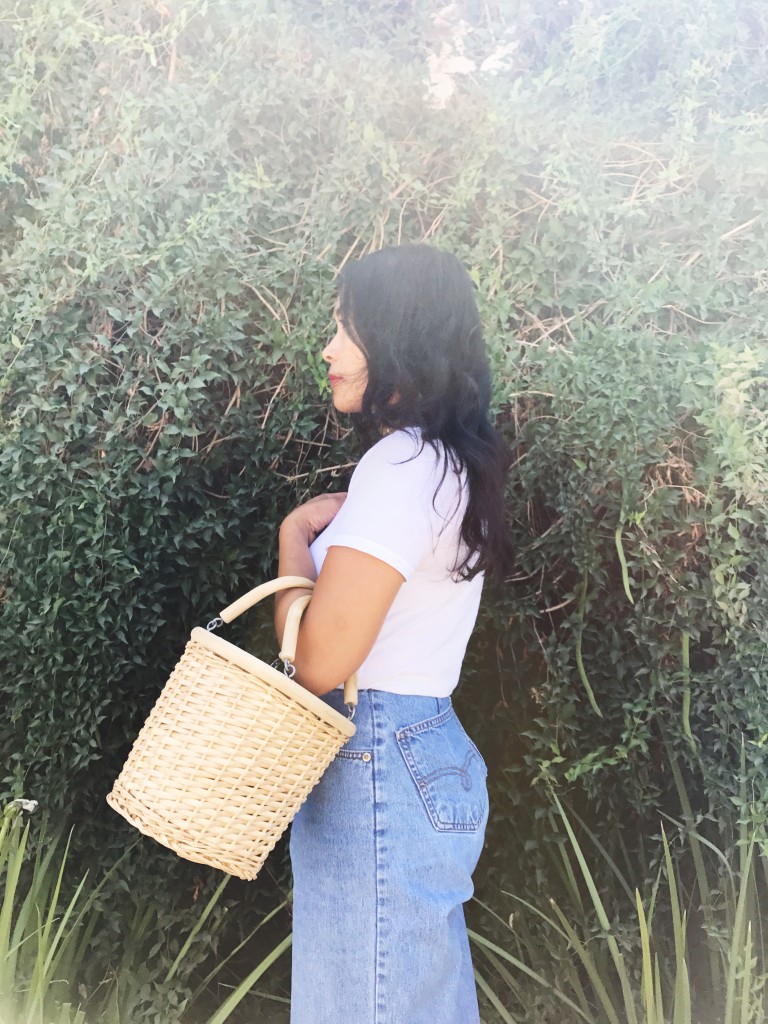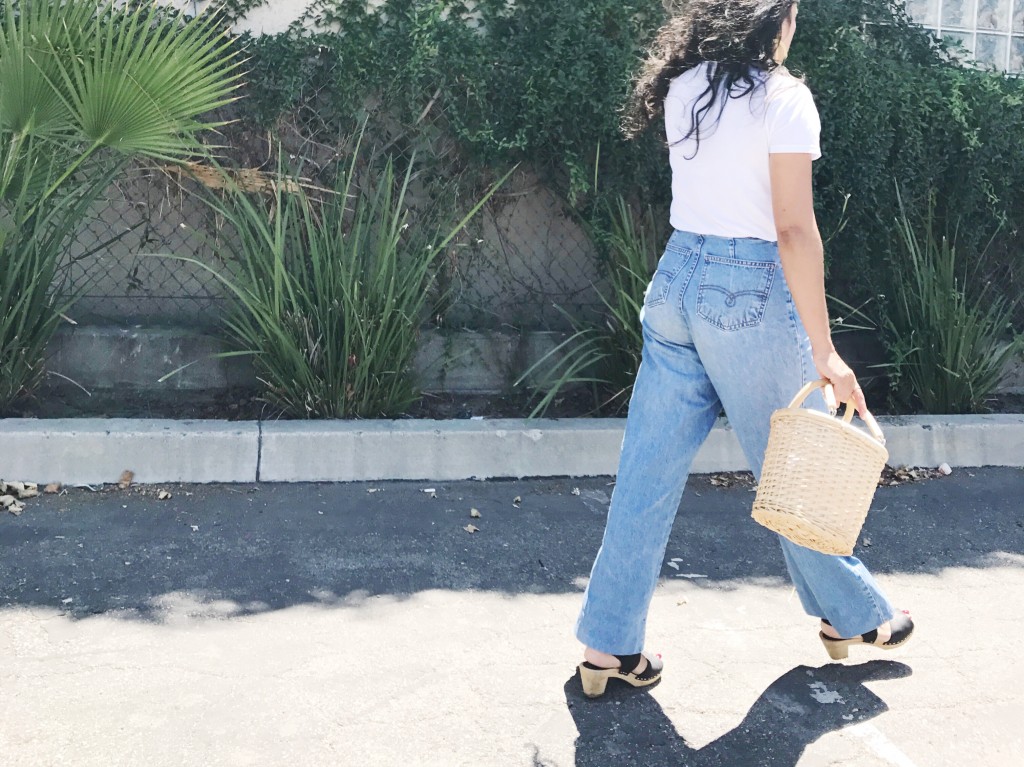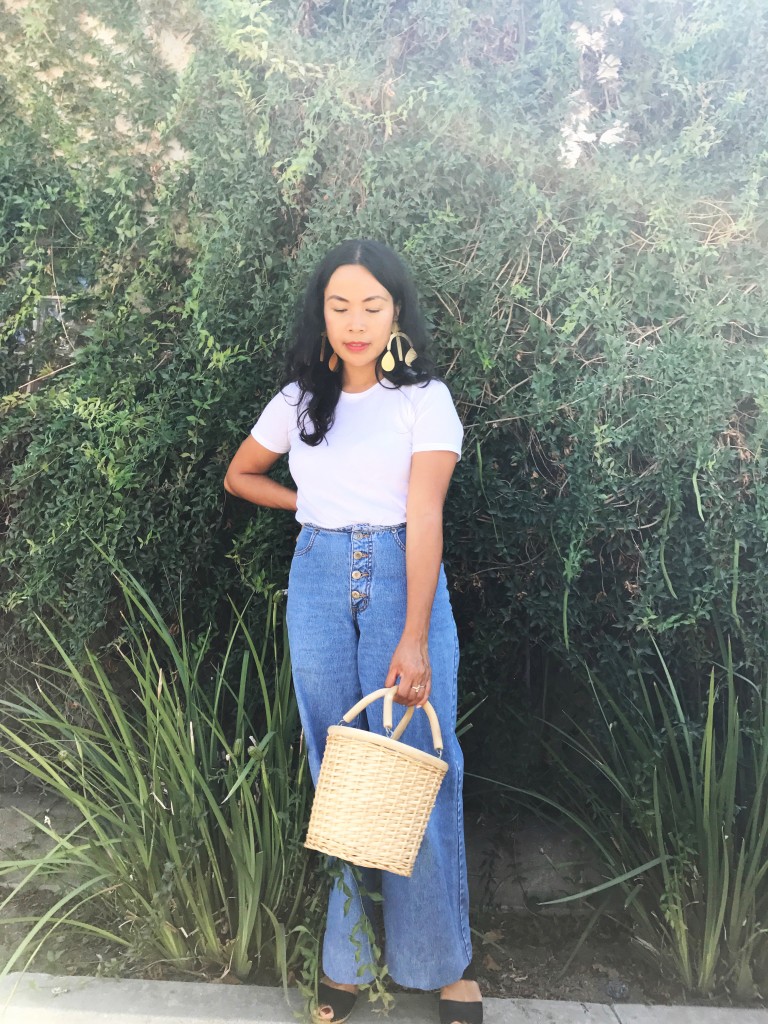 I took a chance on these jeans. There wasn't much of a description on them on Depop. There wasn't even waist, rise, or hip measurements, but all the tag said was size 3. It was made in USA, so I had an idea of its age and based on the sizing, I kind of guessed it would be close to my size, at least I hoped. The jeans were $8 though, so I took the chance. When they came in, I was slightly disappointed that the rise wasn't as high as I'd like (I prefer 11″ and these are just shy of 10″), but otherwise, they're pretty perfect. I love a good find at a great deal; definitely makes me do the happy dance.
on me: top, everlane. earrings, annie costello brown (a gift from my sis-in-law). vintage jeans (vintage here, new there), depop. clogs, lotta from stockholm. basket, wovenfolk.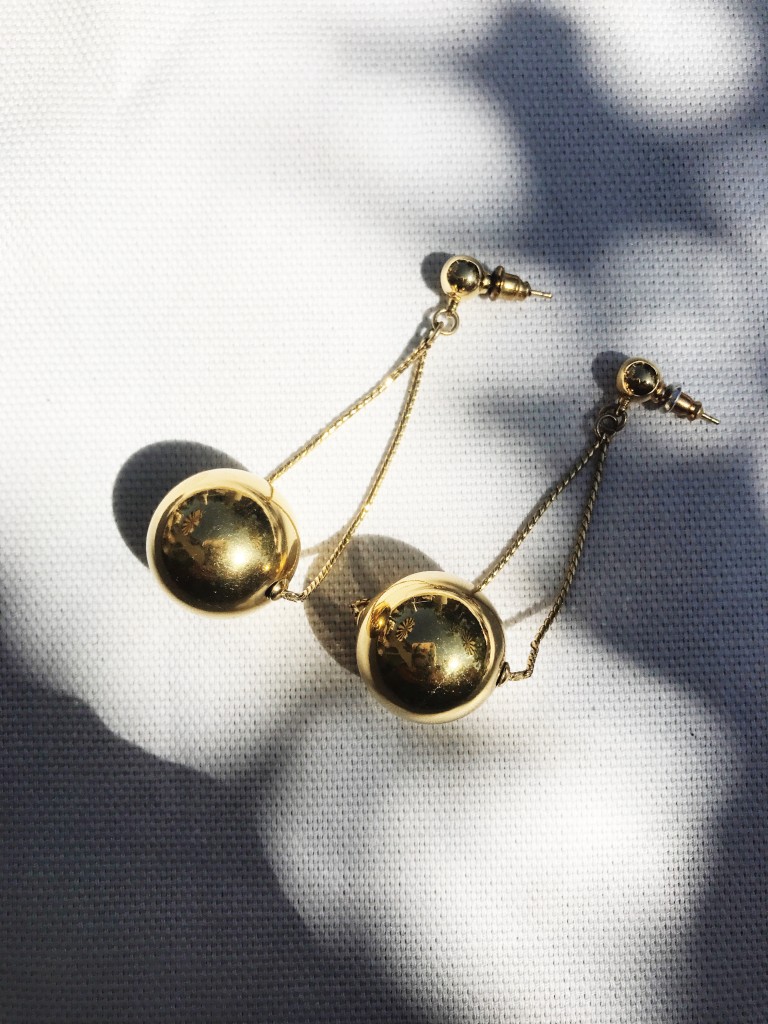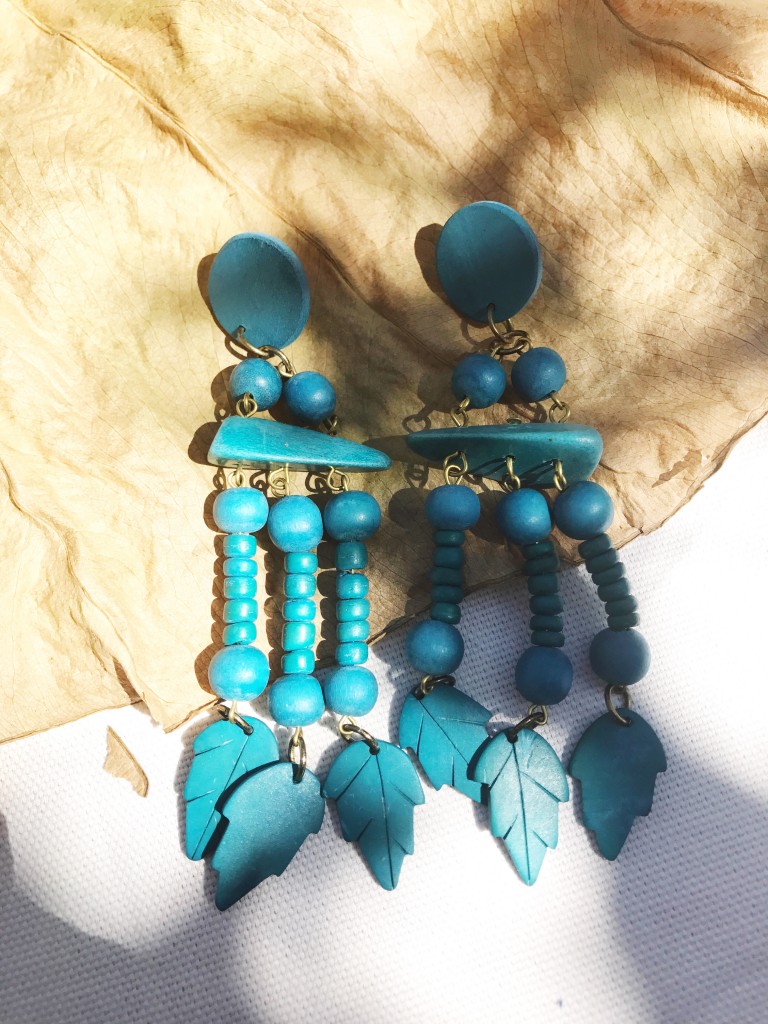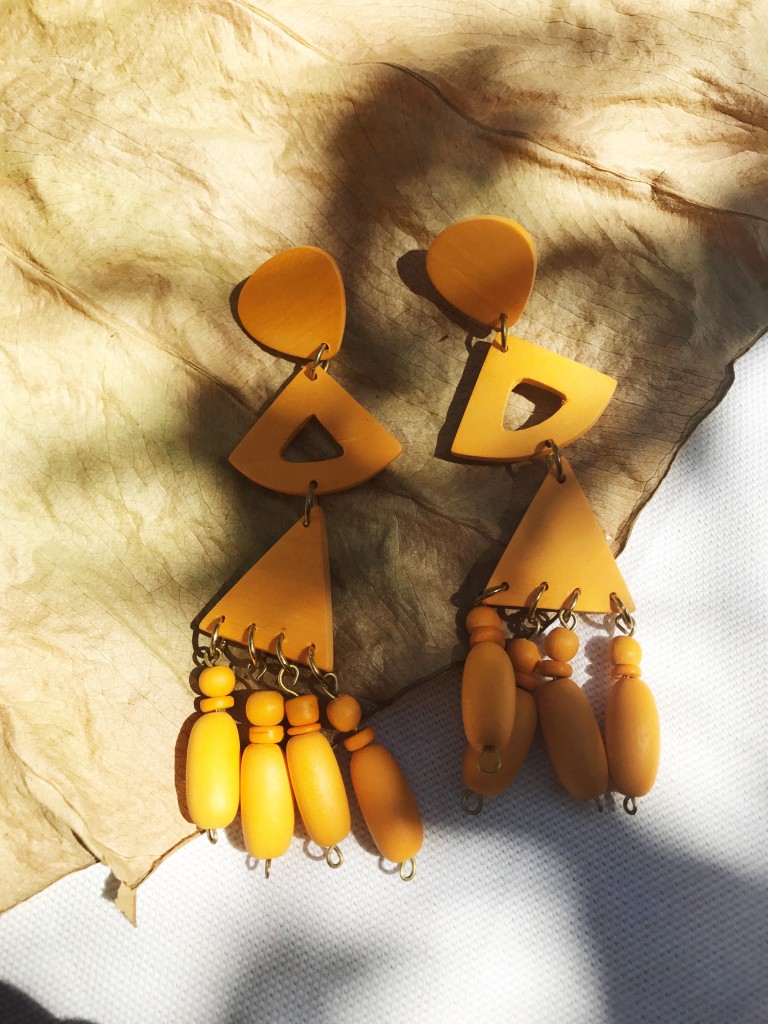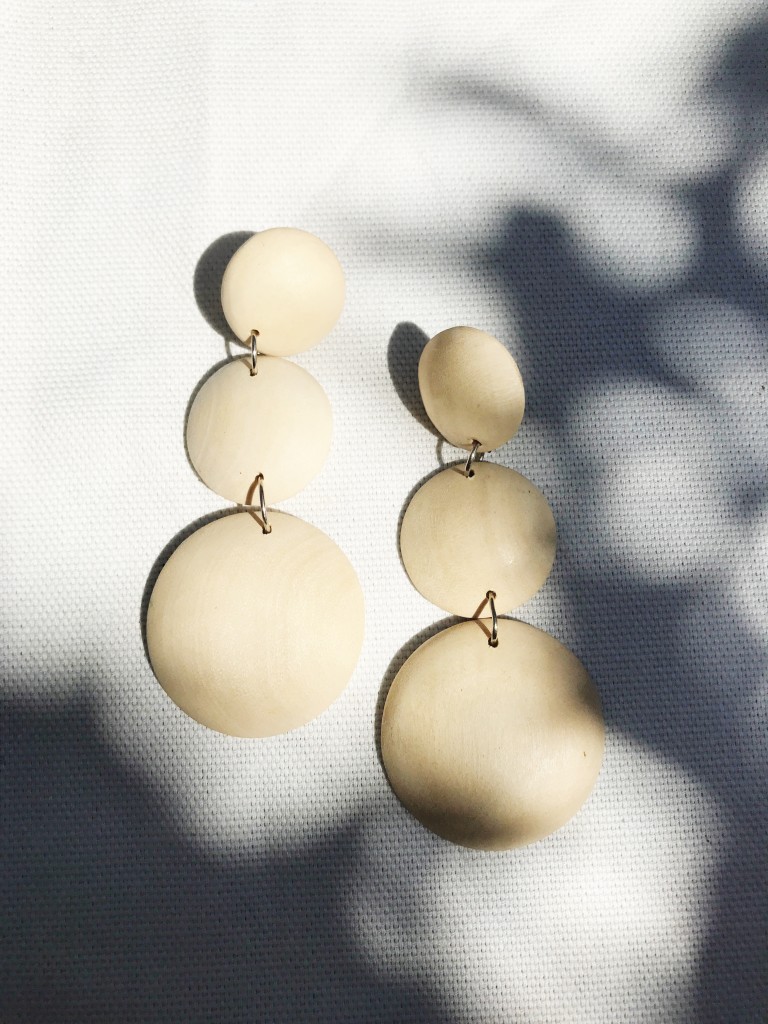 WOVENFOLK on etsy has just been restocked with some vintage, modern earrings. Pictured above are just a few, see the rest of the collection in the shop. Which one is your favorite?
d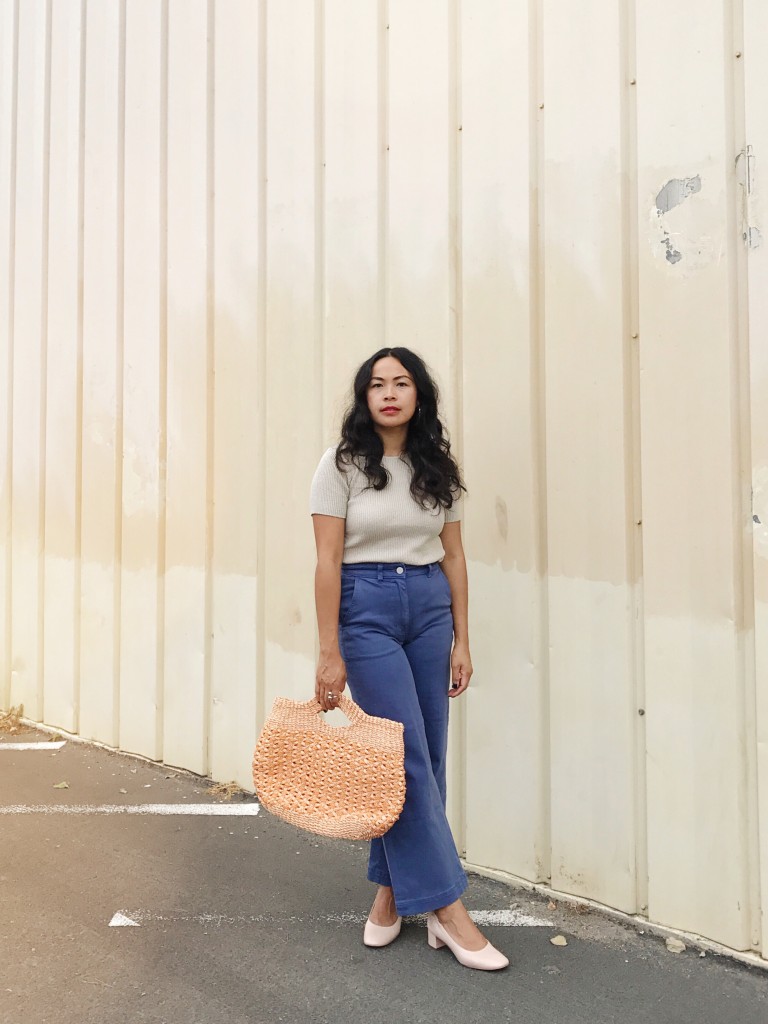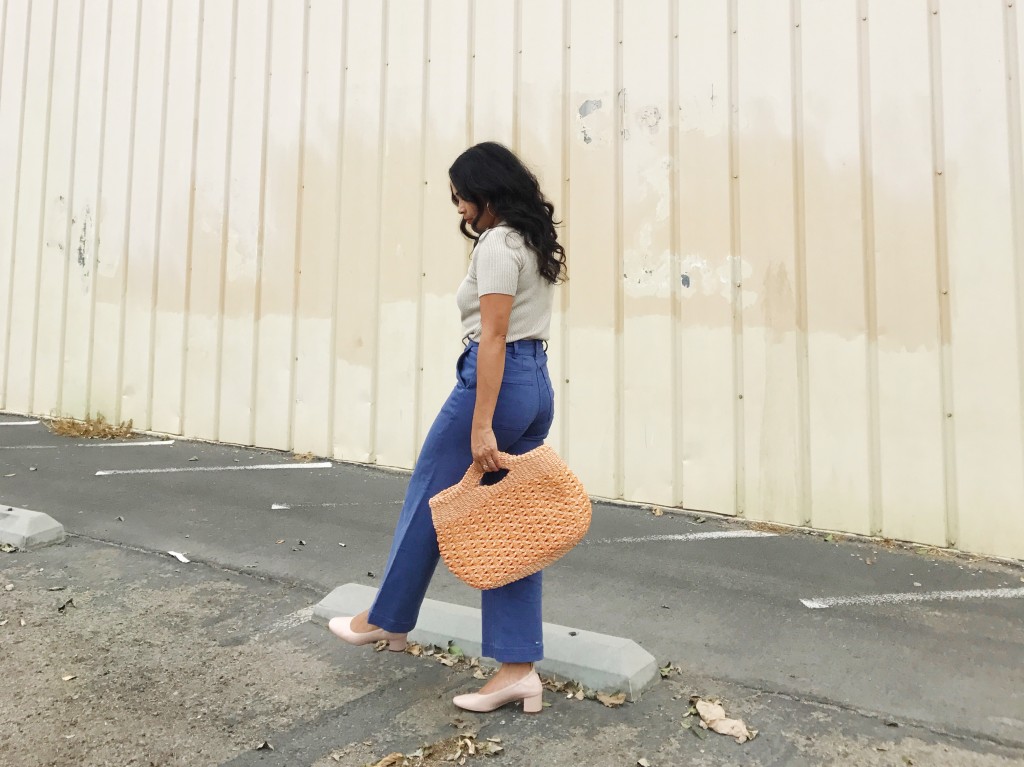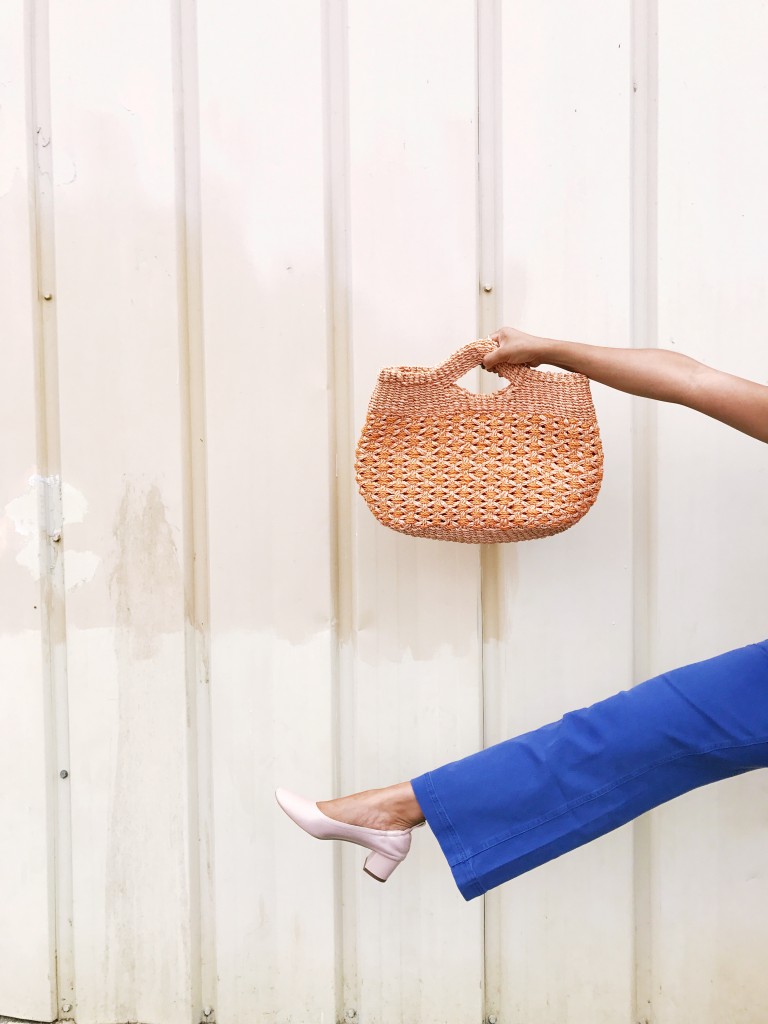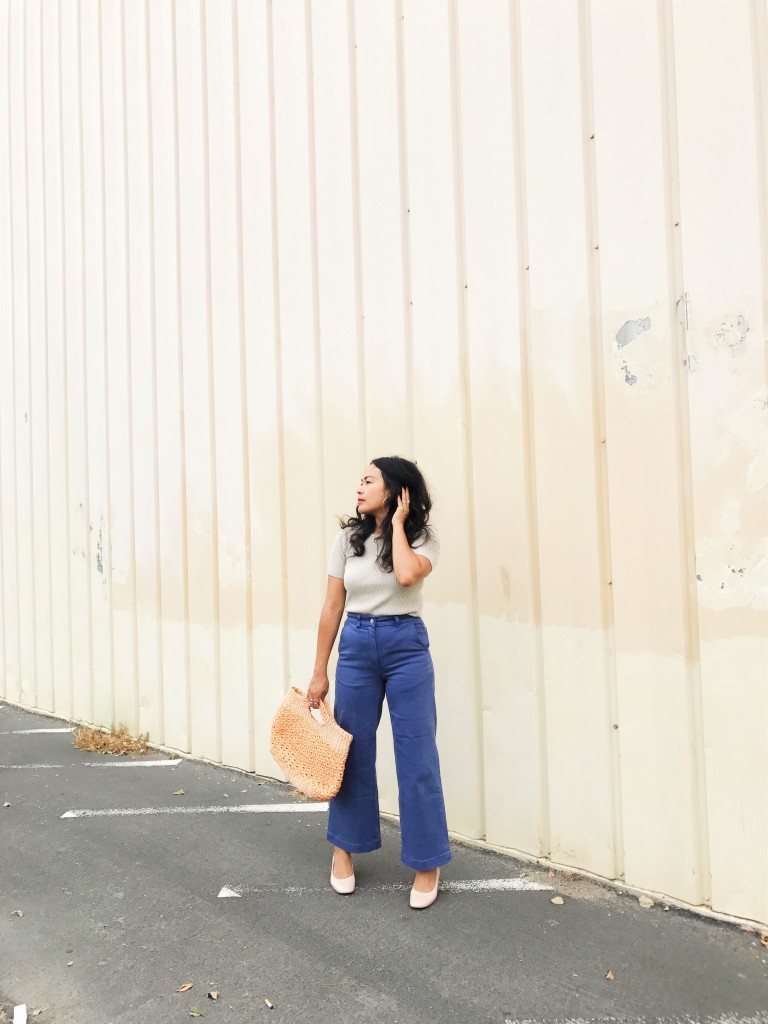 Finally, I was able to snag a pair of Everlane wide leg pants and day heels and I love both! Both are well made and so comfortable. The wide leg does stretch out a bit, so I would definitely size down. I love that they have Jesse Kamm pant vibes, but the price point is a bit friendlier. They have a new slew of colors coming out soon and I love the army green or navy. Such a versatile pant that is comfortable to wear even during our hot summer.
Over the weekend, my 7 year old desk top had nails finally driven through its coffin (Apple says it's close to being obsolete, so it might be worth trying to fix), and Glow spilled water on Ben's lap top, so posting might be hit or miss. I have a non-apple computer  to use, but I'm not PC knowledgeable and everything I need is on my apple desktop. I'm trying to learn the ins and outs or my PC, so hopefully CAKIES and WOVENFOLK will not be interrupted much. We shall see, wish me luck!
on me: vintage top. pants and shoes, everlane. tangerine woven bag, wovenfolk.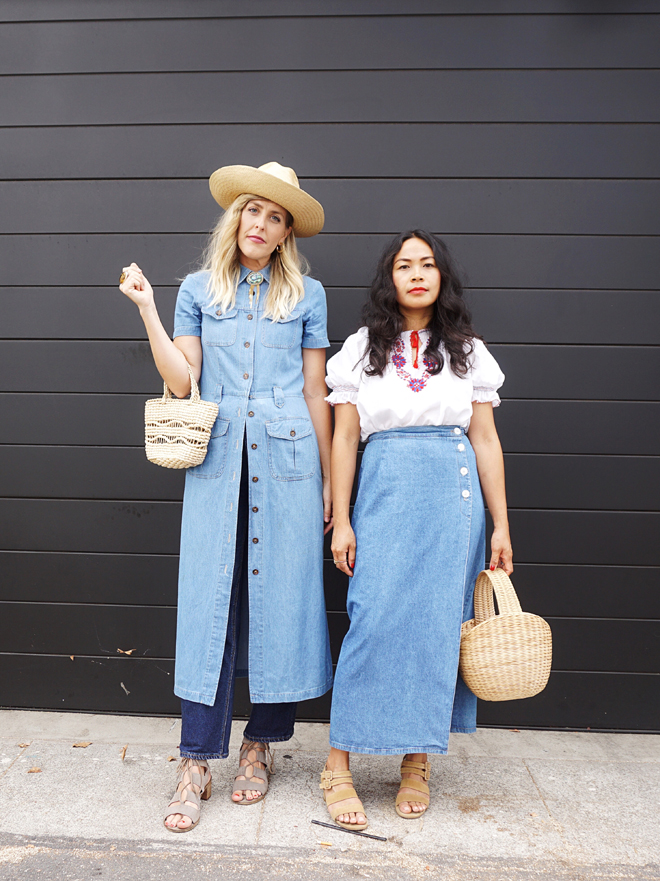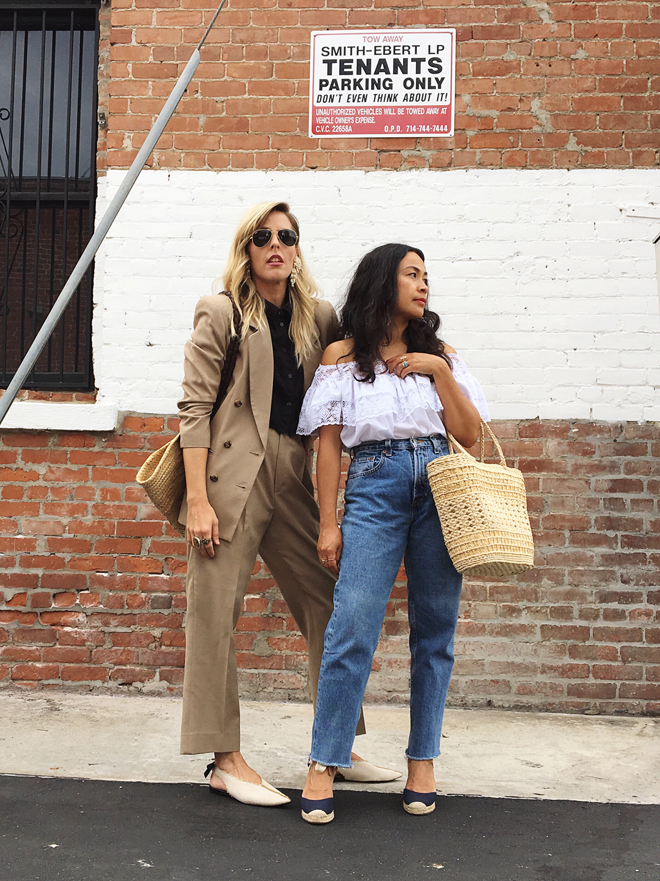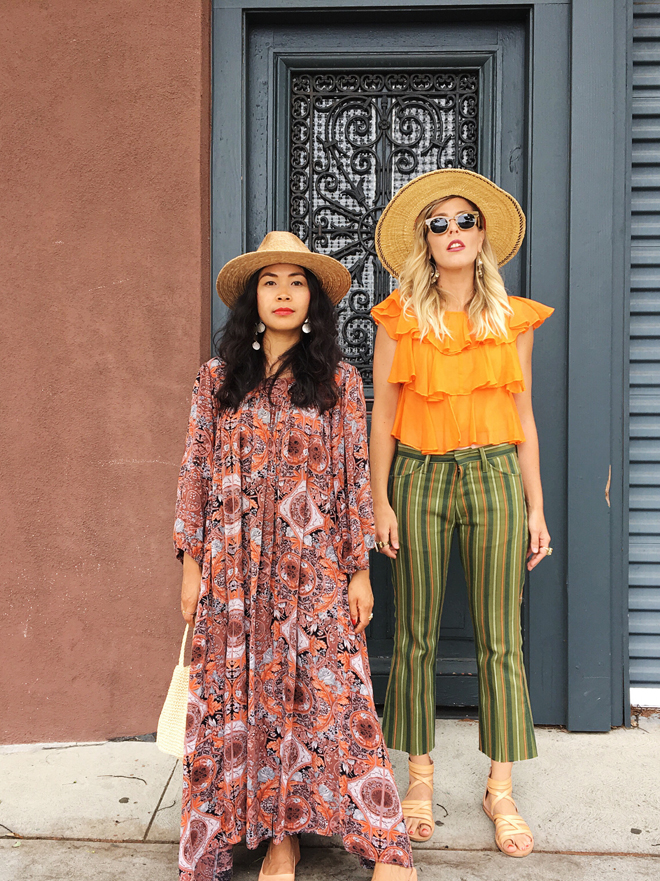 I teamed up with Beth from B. Jones Style on a little WOVENFOLK lookbook video. We each styled 3 outfits with some woven goods and Beth put together an awesome little video to show you! The shop's most recent update included some of the woven pretties that were featured in the video.
We both have a love for vintage, and pretty much that's all we're wearing (except our shoes), so we don't have links to share if you wanted to know where to find the exact piece. But if you love the hats and bags… I've got you covered over here.
Watch our collaboration video here!
Save
Save
Save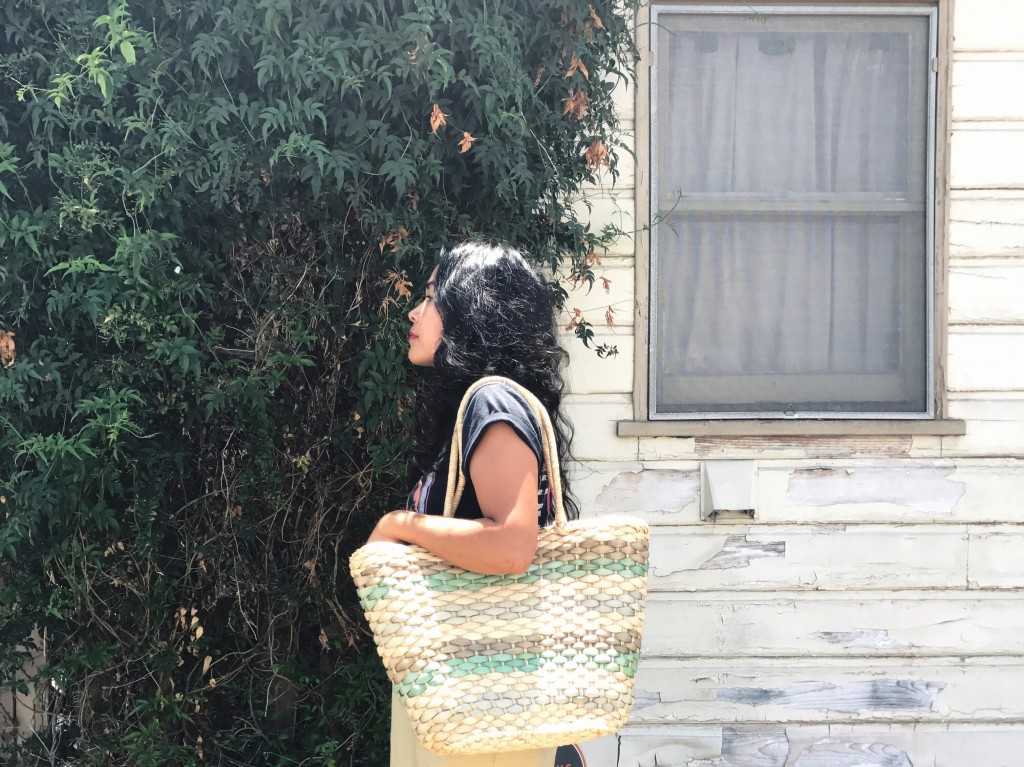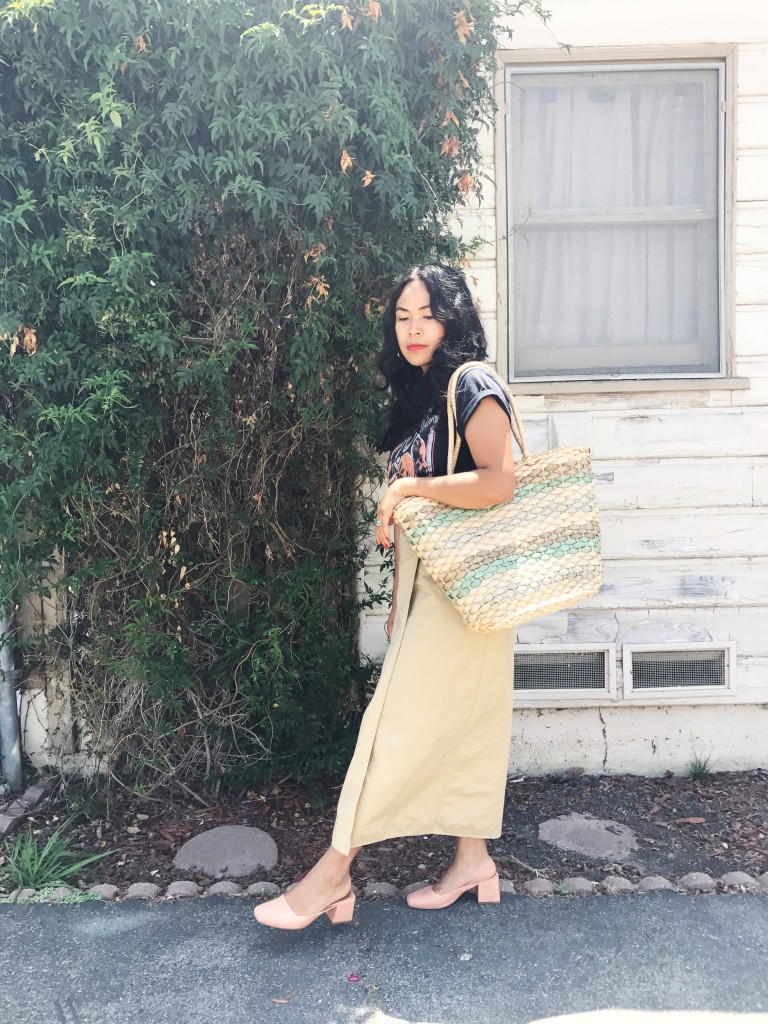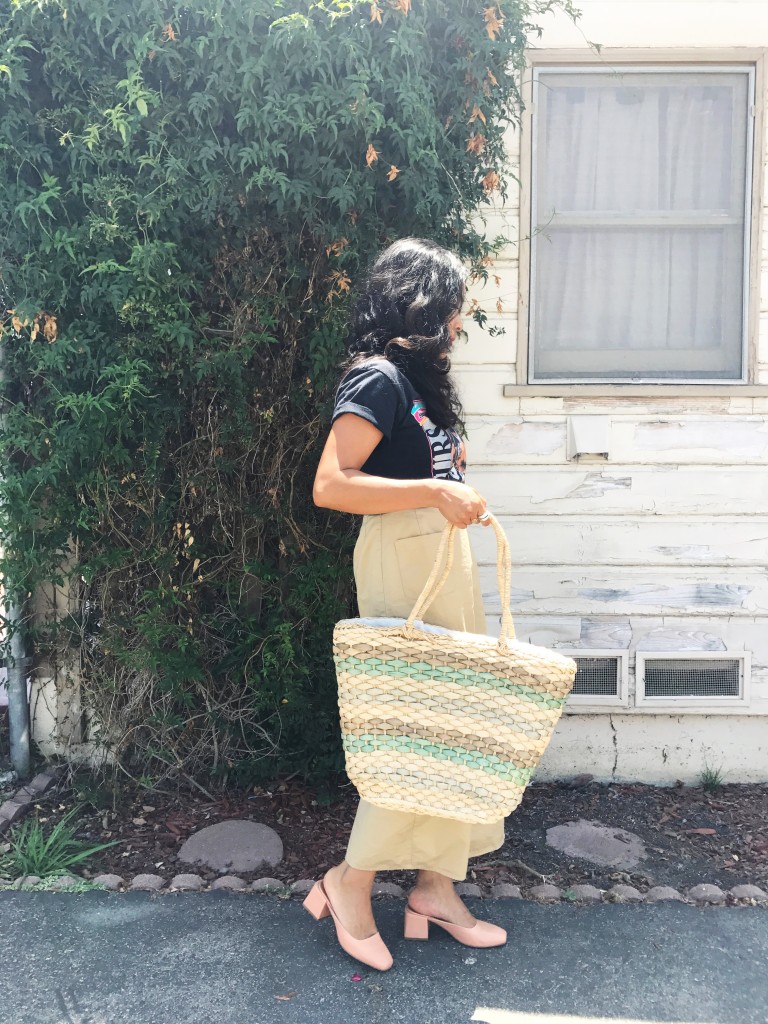 I'm not really a t-shirt gal. I love my Everlane plain tees, but other than that, you won't find me in a graphic tee that often. I do have a nice stash of vintage tees that I used to wear, and some I just wear to sleep now because they're so worn through, but my stash is mostly being saved for the girls. In fact, they wear some of them already (it's way loose on them and was pretty form fitting on me). Lately though, I've been wearing a couple of my vintage tees. I like the way this vintage David Robinson shirt feels paired with this skirt.
This summer has been more fun adventures and relaxing (and wovenfolk shop stuff) than craft projects. I had a list of crafts I wanted to do with the girls, but we haven't gotten around to it. This space has always been about things I love and have fun doing, and you've been getting more fashion-y post of late because I love fashion-y things too. I'm not a trend setter or a super fashion-y person, but I do enjoy dressing up. It's a fun way to express myself, I love putting together looks, and hunting for gems at the thrift store.
A friend came early one morning to drop something off and she was surprised to find that I was already dressed up for the day. She said, "Do you always get dressed up like you're leaving the house, even though you aren't?!" My reply, "I do!" I think I get it from my mom; she is a get dressed up everyday type of person. She was definitely never one to leave in her workout clothes. In fact, I don't think she owns workout clothes. My mom has always been pretty stylish and hip, so I think she loves expressing herself through clothes too.
on me: tee, vintage. skirt, vintage (vintage here, new there). shoes, loq. turquoise striped basket, wovenfolk.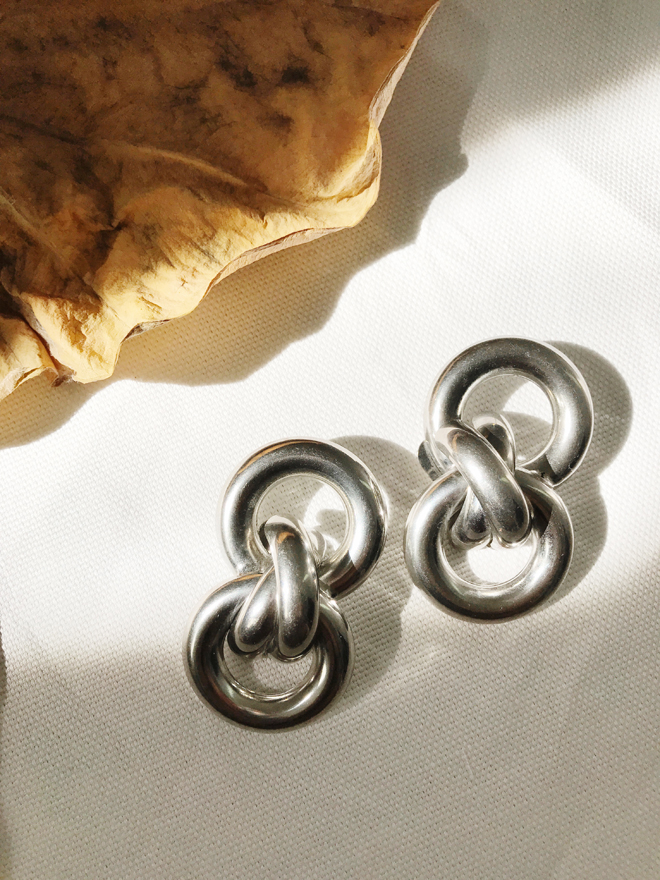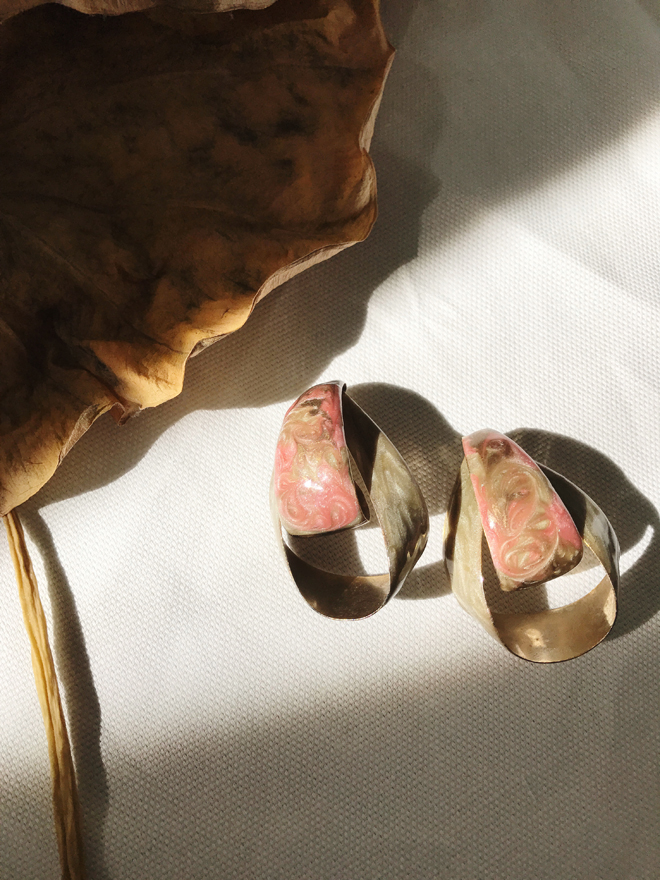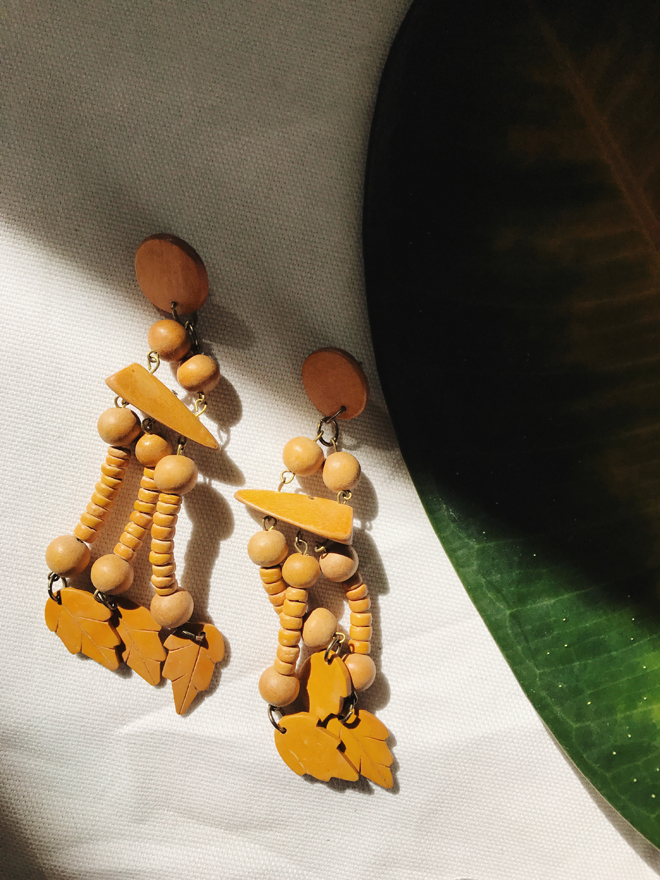 I've expanded some WOVENFOLK goods into etsy. Besides woven baskets, I have a strong love for vintage and modern classics, so I wanted to be able to share some of those on another platform. The main WOVENFOLK shop will hold woven baskets (home goods coming soon), and the etsy will carry some other things I love. To start, I added in some non-woven goods, which will pop in from time to time, so up first are some modern minimalist earrings. Check out the shop here.
Save