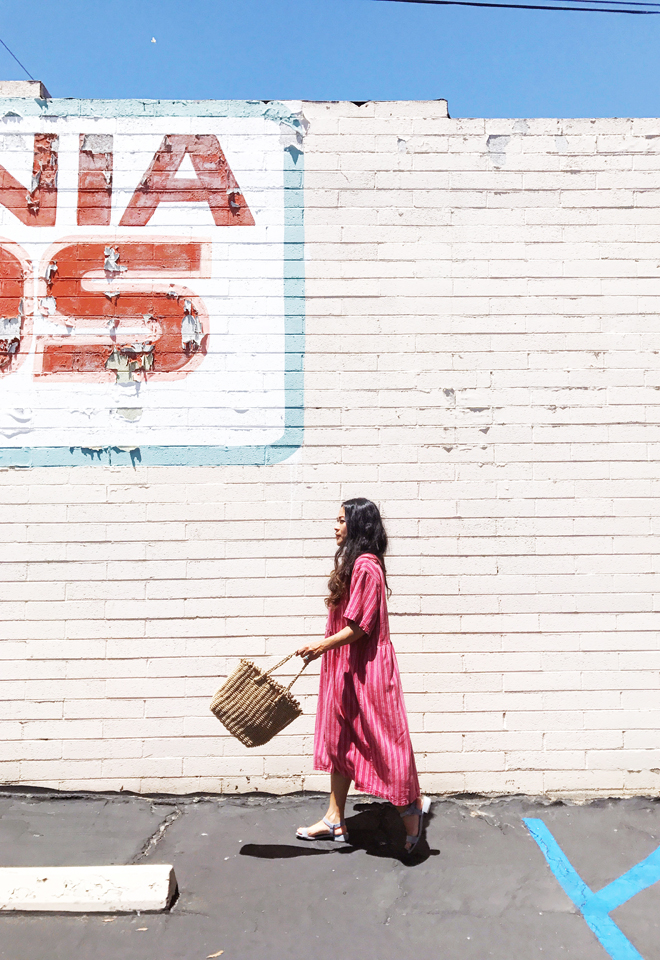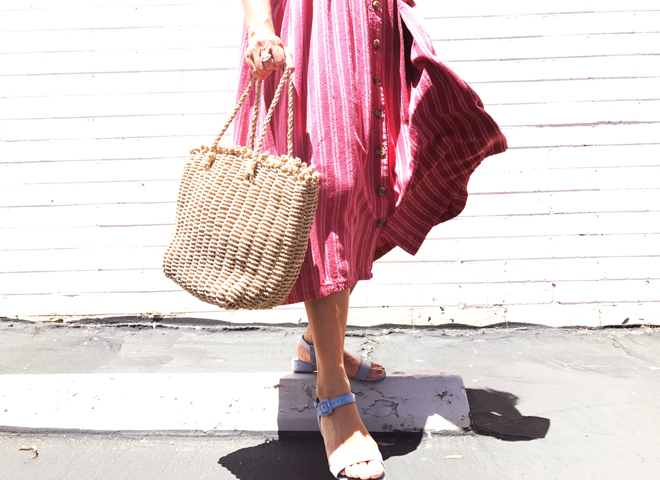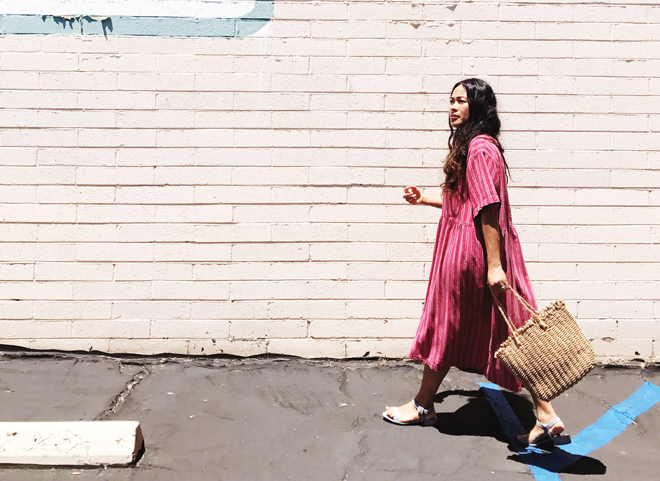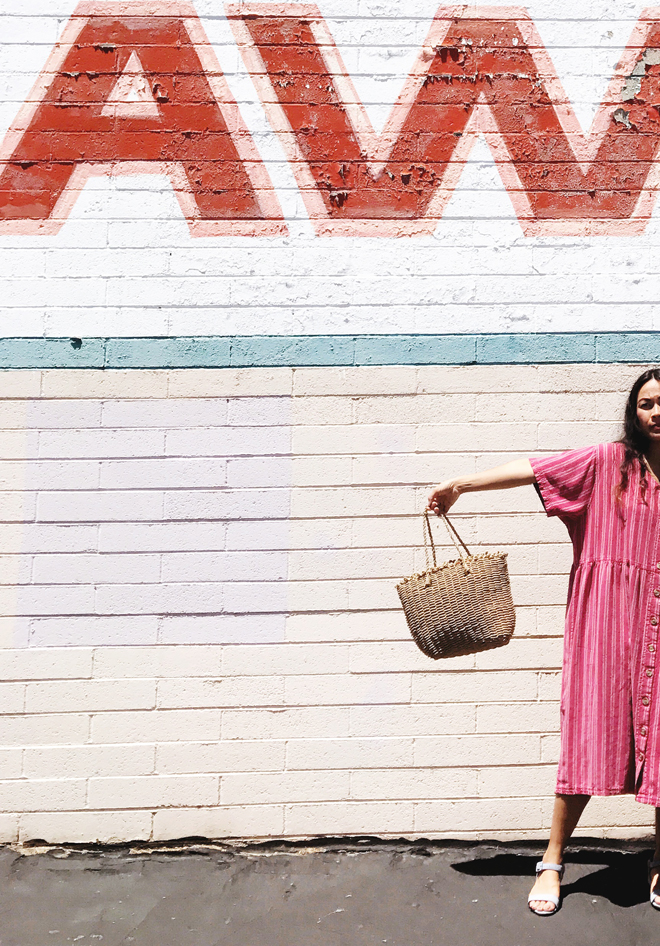 Woot! Got a new color into the mix. I found this oversized, vintage dress (the shape has ilana kohn steven jumpsuit vibes) and debated on it because of the color. The girls said, "You won't wear it because of the color." Well, I proved them wrong. I love it. I was thinking of turning it into a jumpsuit, but I think I will leave it as is. I love it loose and oversized dress; it's definitely comfortable. Also, it's 100% silk, so this dress is definitely a keeper. Glad I didn't listen to my girls.
I'm excited to finally have WOVENFOLK up and running! I have plenty more to load in the shop, so stay updated on instagram (@wovenfolk). I missed being a shop lady (anyone remember my Cakies shop?), but I had to stop after we had Soul. It was too much to have 3 little ones and the constant sewing I was doing for all my orders. I'm excited to be back into it and have an outlet to share my love for pretty woven things. If you love the tote in these photos, it's available right here. I love the knotted pom poms at the top.
on me: dress, vintage (similar here and here). sandals, banana republic. woven tote, wovenfolk.
Save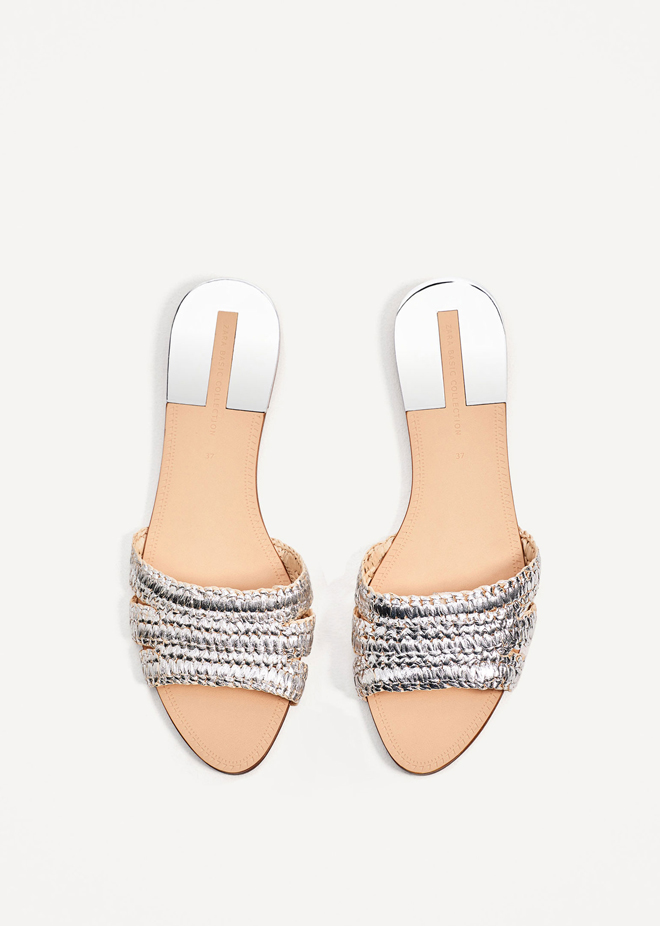 silver slides from zara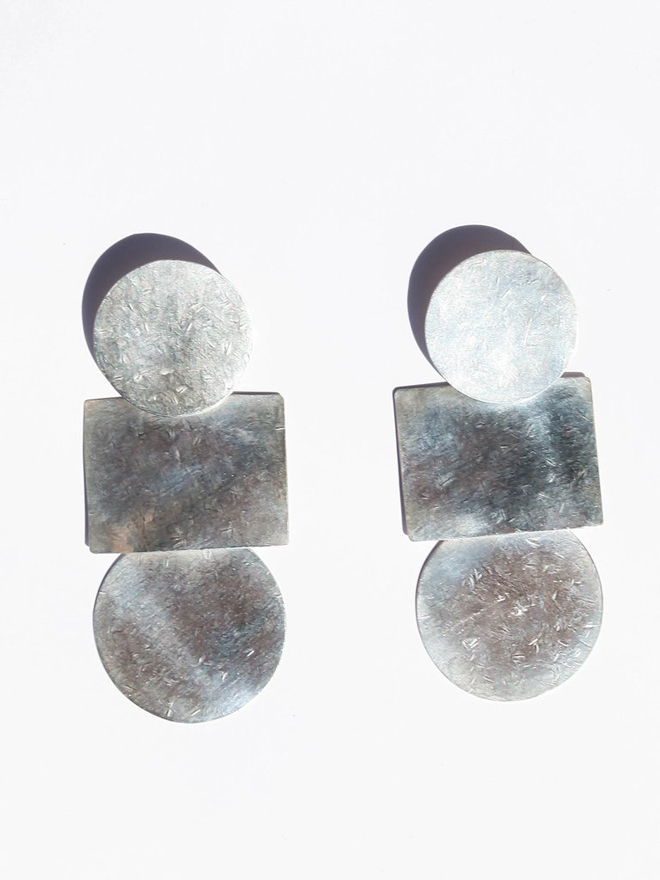 popova earrings by annie costello brown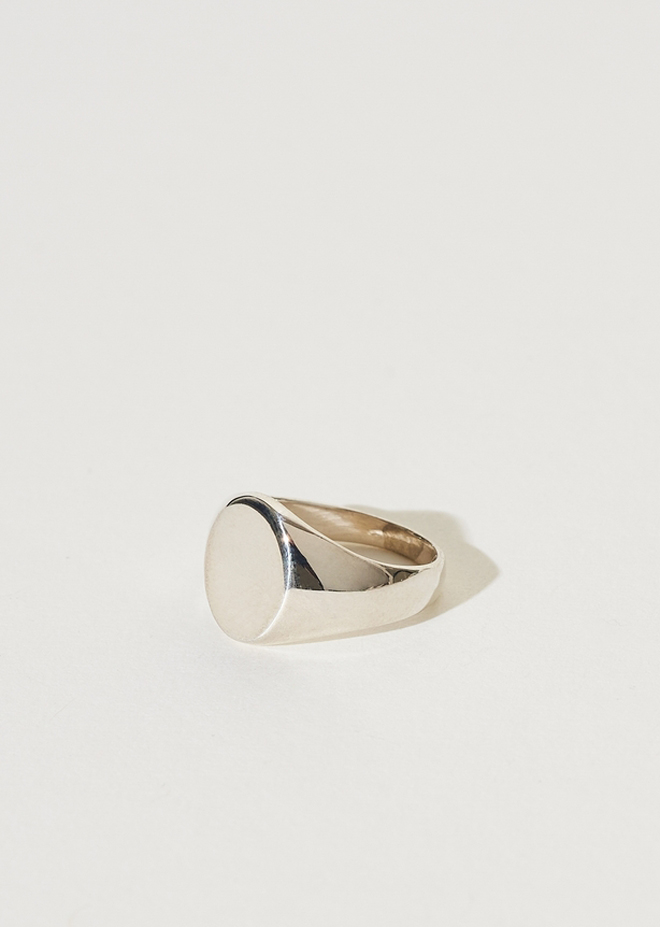 pinky signet by j.hannah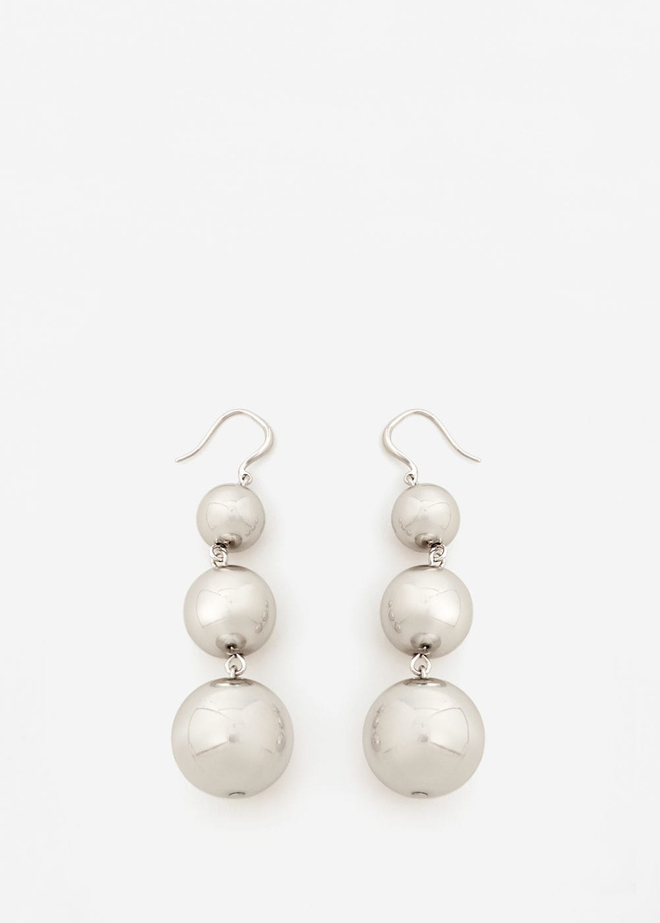 geometric earrings from mango
woven simone mules by rachel comey
I'm definitely on board with all the silver that's been popping up in fashion lately, and these are just a few of the shiny things I'm currently admiring.
Save
Save
Save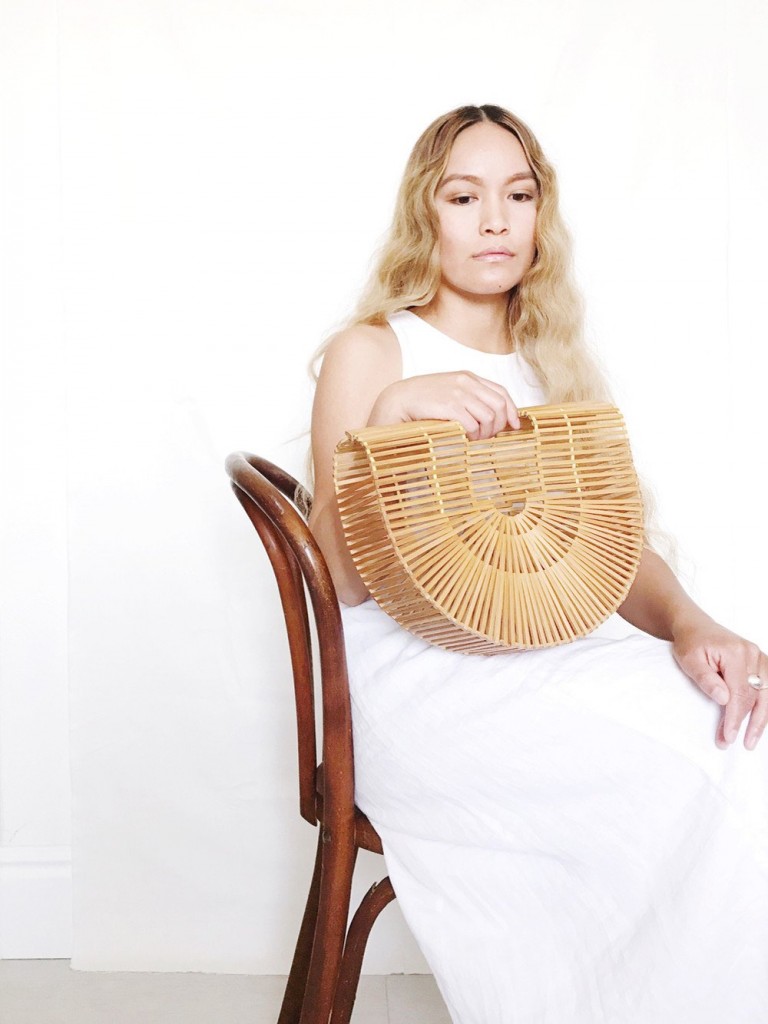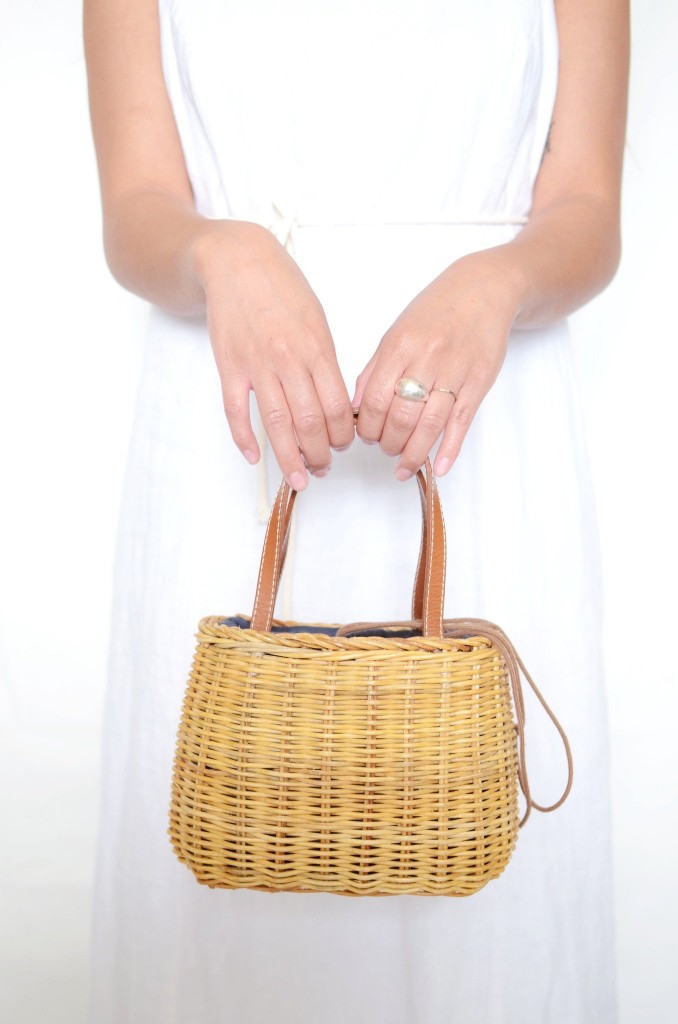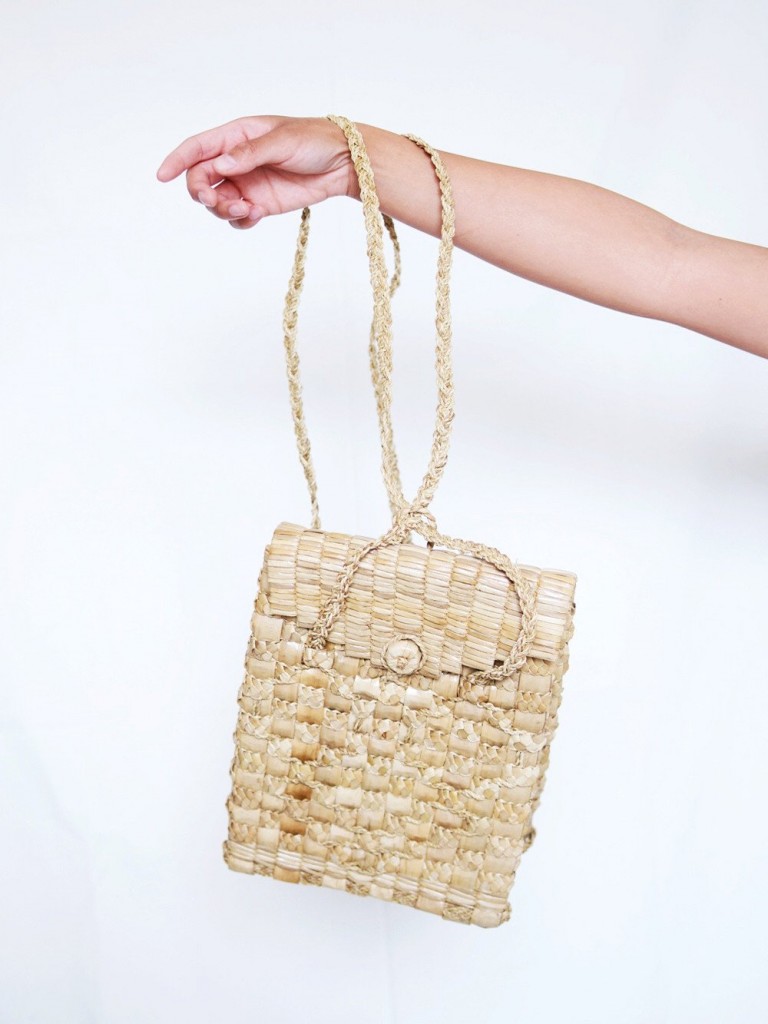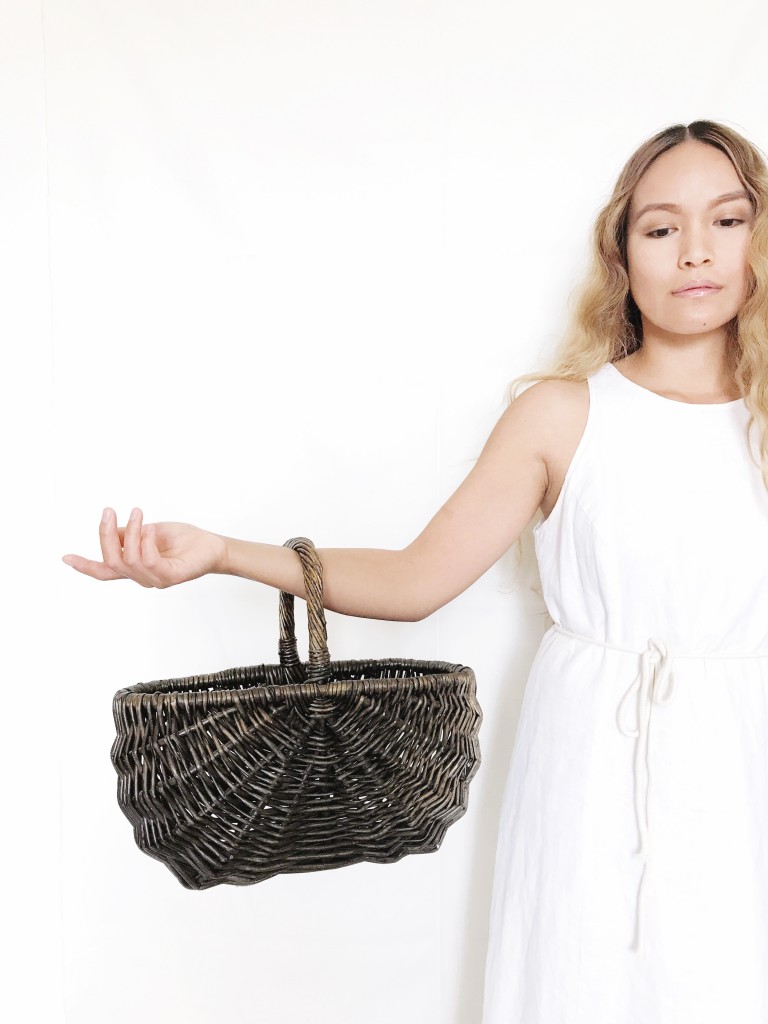 My love for woven baskets and bags have overflowed into WOVENFOLK. There will be new goods added weekly, so follow along @wovenfolk to stay updated.
Save
Save
Save
Save
Save
Save
Save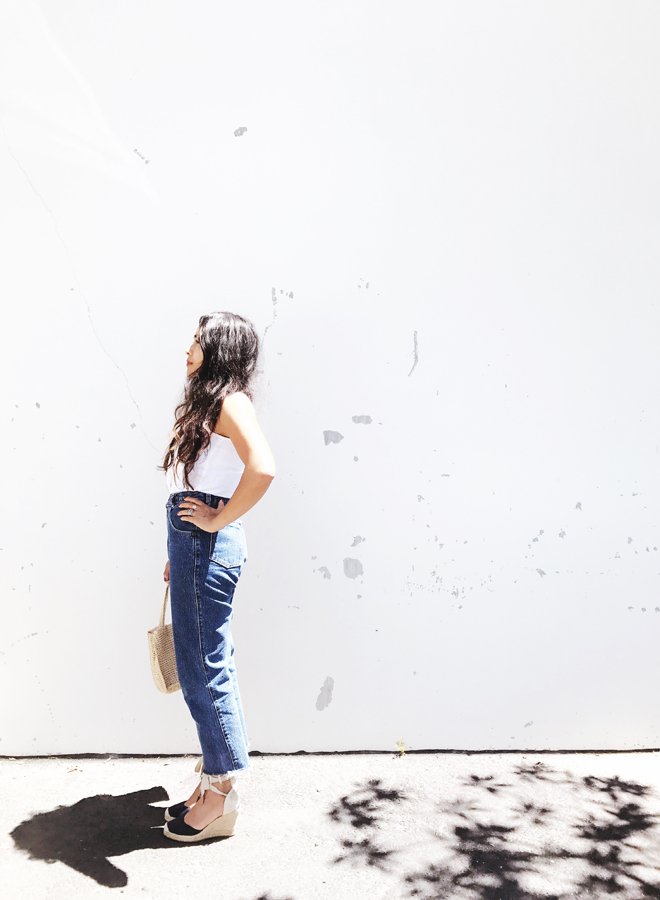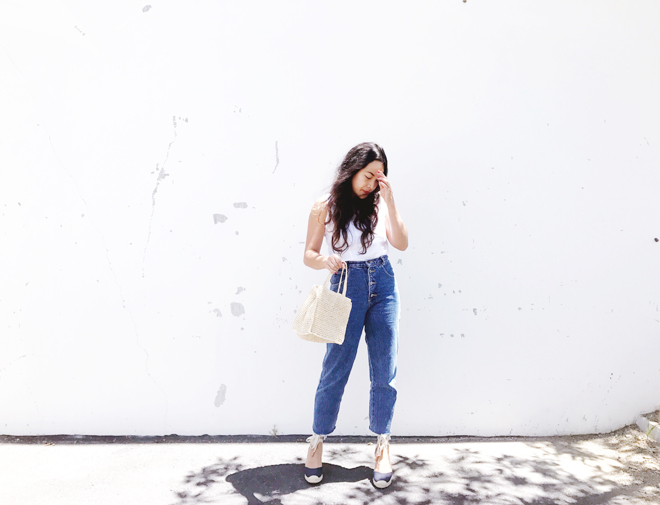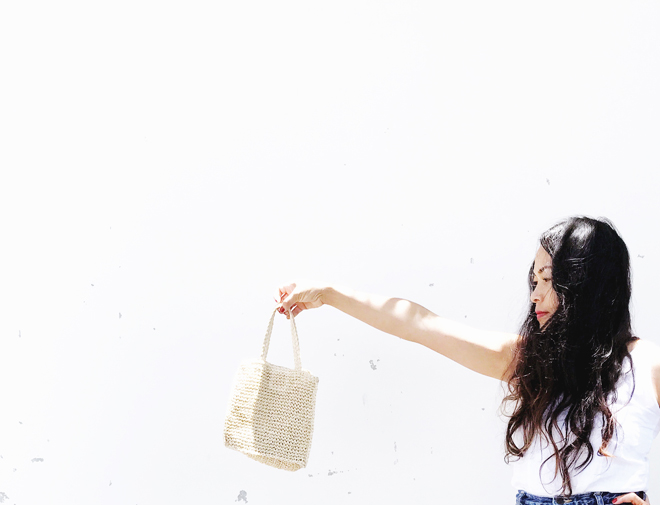 I'm a shorty, so I like to wear shoes that give me a little height. These espadrilles give me a little oomph in height, but still comfortable. This is another pair of vintage jeans I found recently. It's not as soft as this pair, but I guess I will have to make sure to take it on many adventures to make it nice and worn. You can't really see the detailing here, but there's zig zag stitching around the button fly that's quite unique. It was way too long for me, so I gave it a raw hem. I've been living in this pair, my mom jeans, and my cream painter pants. They all play nice and take turns getting worn. Of course, my dresses must not be neglected either.
on me: linen top, vintage (similar here, and on sale!). jeans, vintage (lots of options here and here). espadrilles, castaner (similar here and here). straw bag, wovenfolk.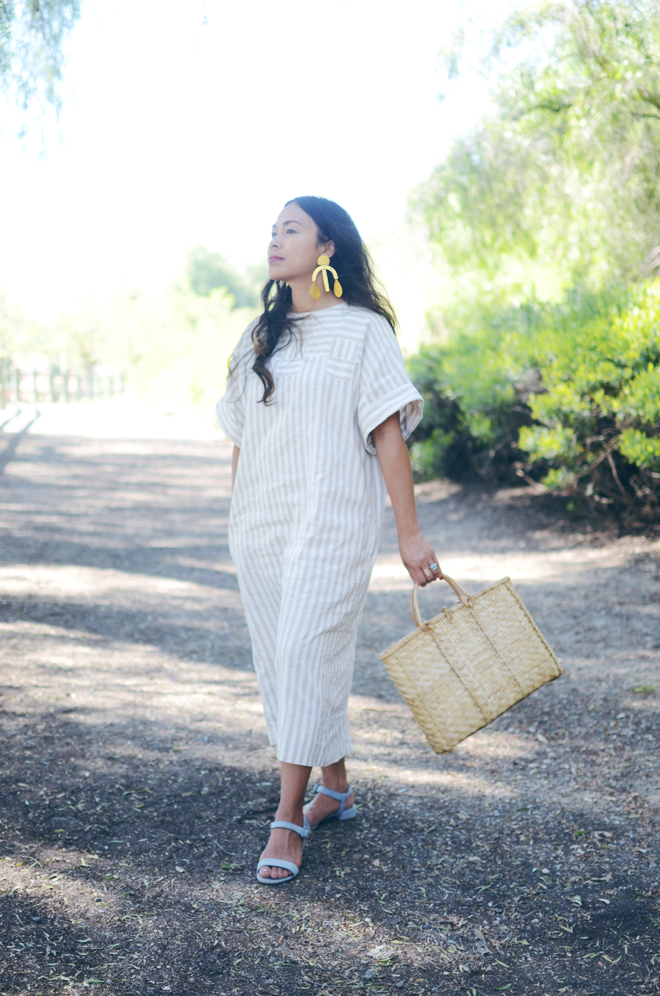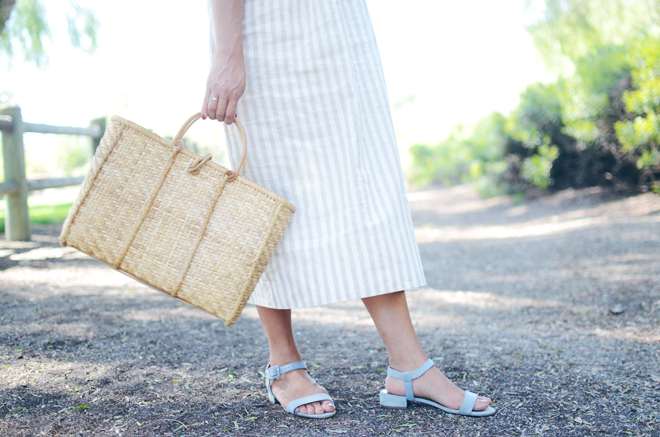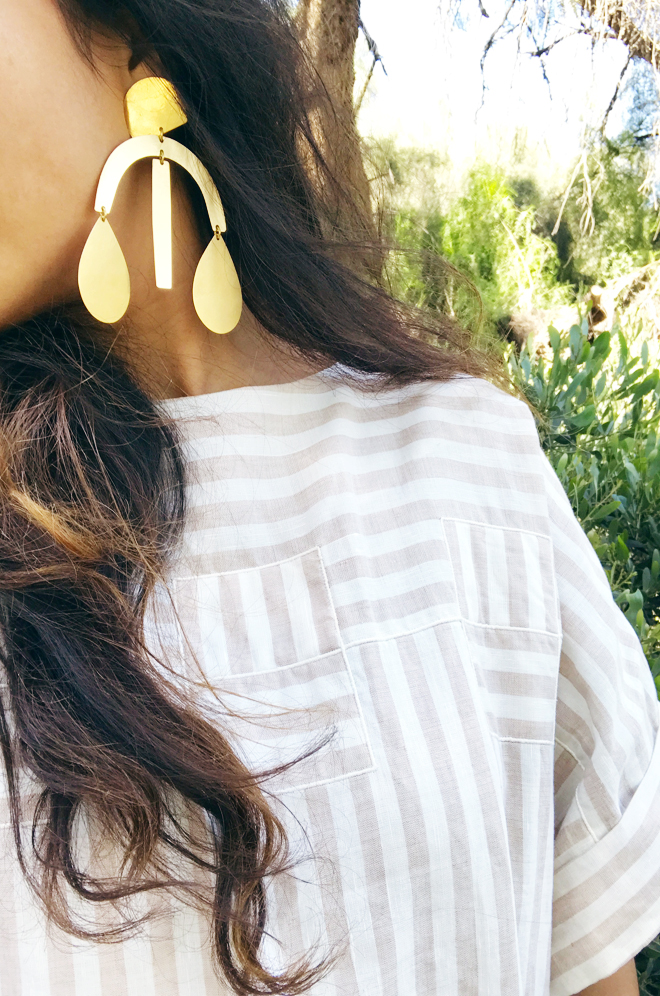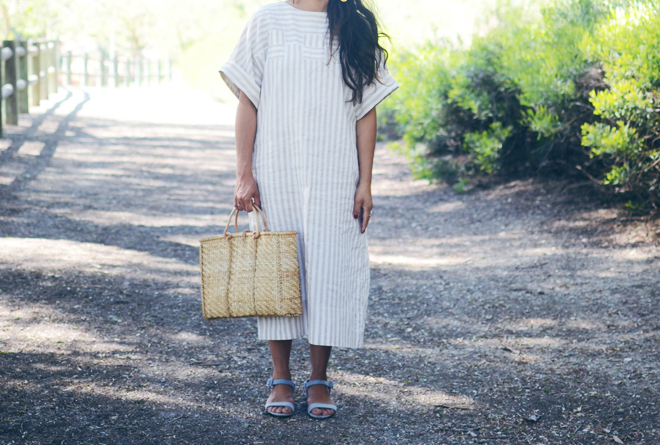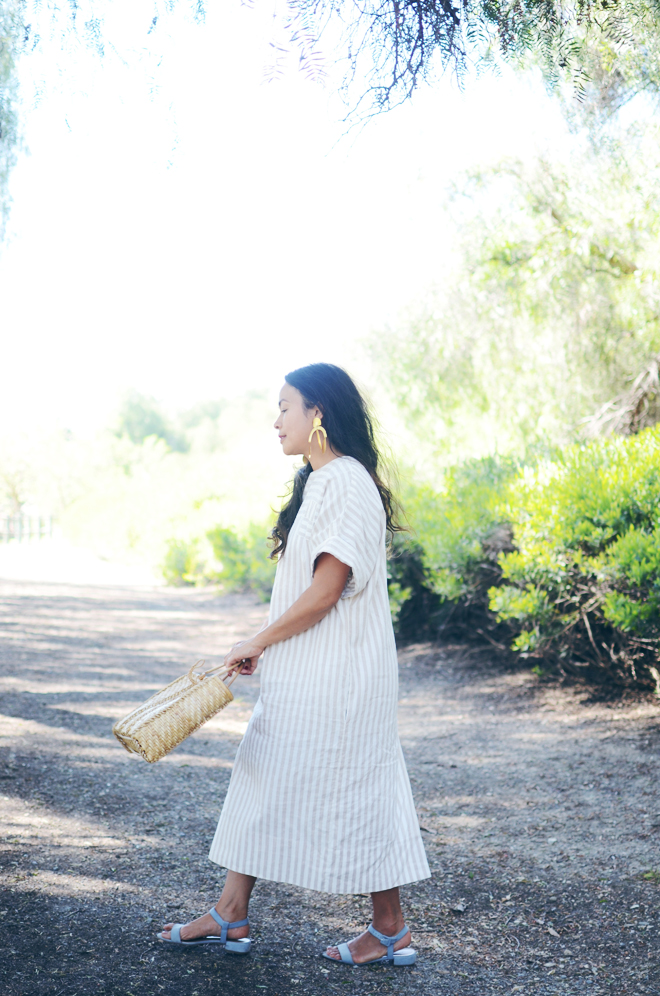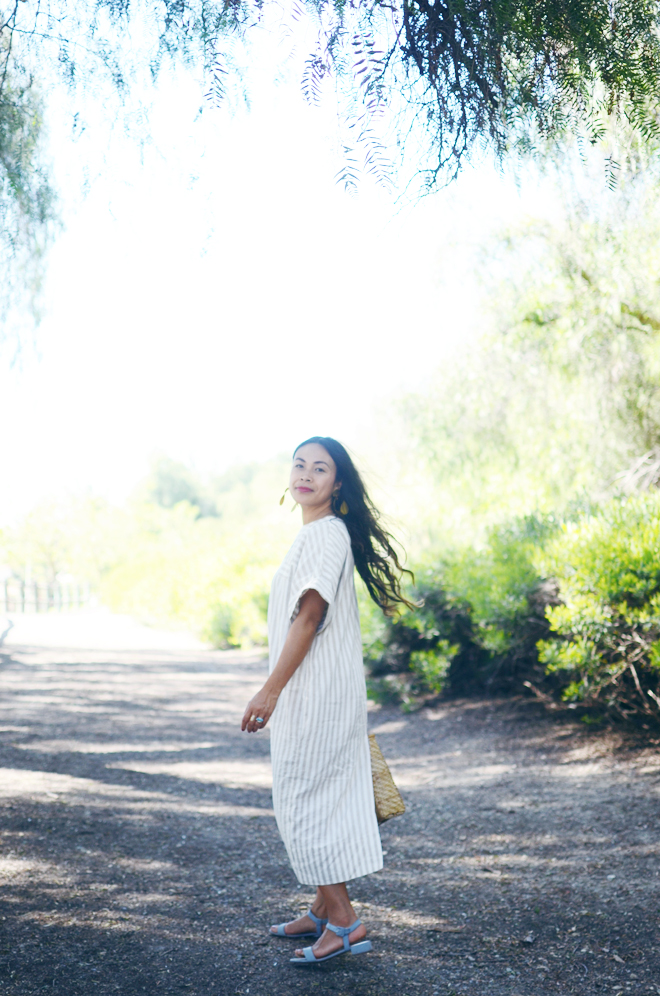 I love discovering new vintage shops to love, so meet this striped dress from Avion Vintage. In my perusing of etsy, I came upon this shop, and awed over all the pretty vintage dresses from different eras. Such a good collection in the shop and photographed well too. This Indian cotton dress is amazing, as is this flax rayon jumpsuit. I think both are great pieces for spring and summer forever. Also, this linen kimono is perfect year round. And if you're a denim gal, get these vintage bellbottoms. I love the detail on the pockets.
I have worn this dress twice since receiving it. It's linen, which is my favorite fabric, and it's wonderfully loose and boxy. I devoured a giant taco bowl after this and you'd never know. Clearly, the dress is very food friendly. OH! And the dress has pockets! Dresses with pockets are especially lovely. I'm trying to branch out of my love for blue and denim (I know, I know, my shoes are blue), so whites/creams have been introduced to my wardrobe more. In high school, there was this couple that would make fun of me for always wearing creams and browns. I'm not sure when I stopped and went to mostly blues, but I'm bringing my love for it back.
My favorite earring designer is Annie Costello Brown. My sister-in-law got me a pair for Christmas and I've been hooked ever since. I love how bold they are, yet still simple. And of course, always a basket.
on me: dress, avion vintage (similar here). sandals, banana republic. earrings, annie costello brown. basket bag, wovenfolk.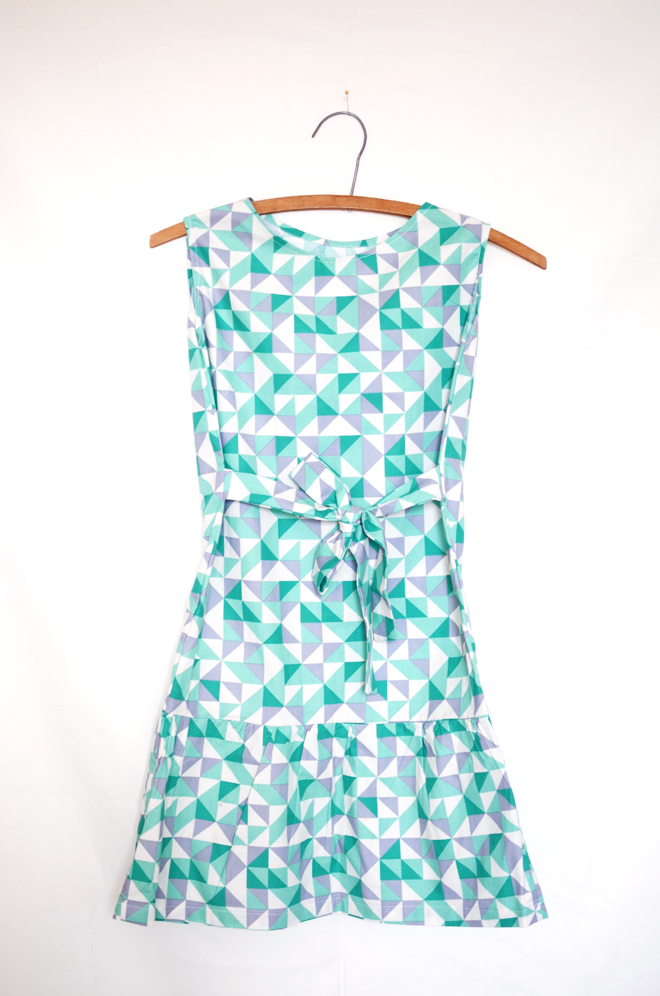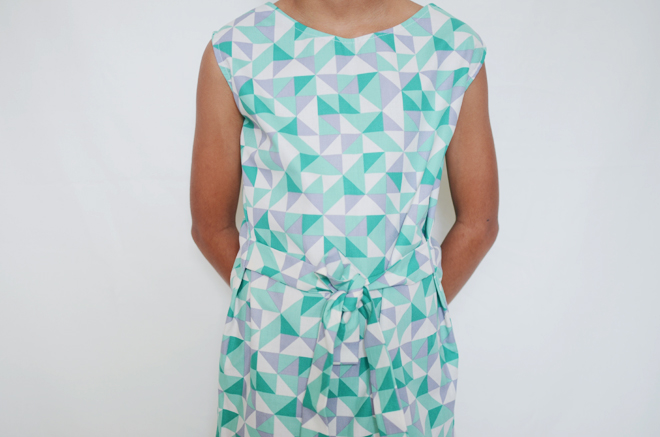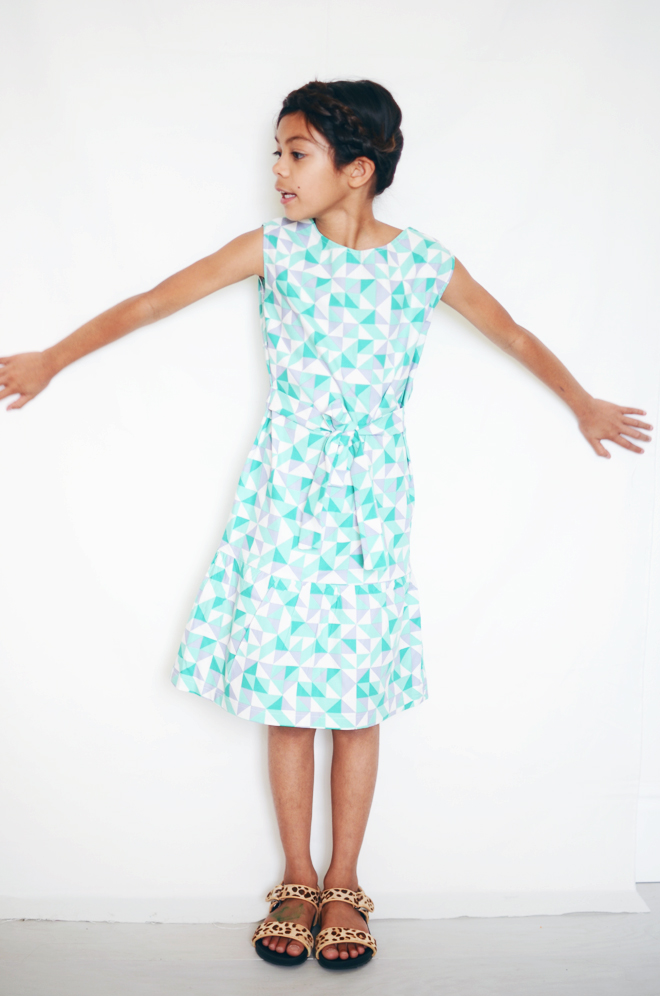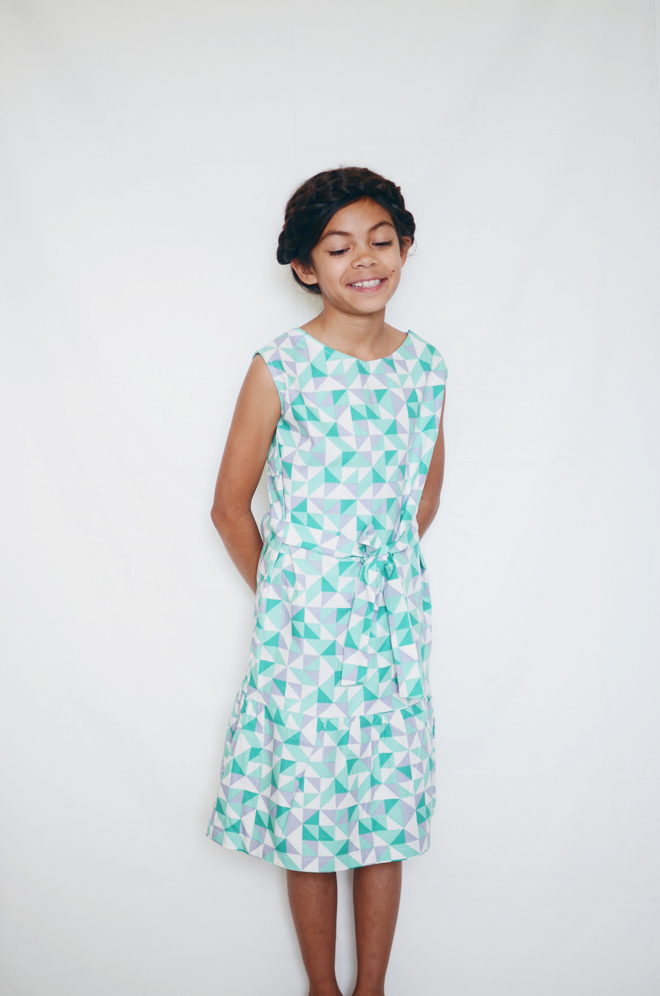 The destination for True's birthday is Palm Springs, so I wanted to make her a birthday dress with retro modern vibes. The fabric fits the bill perfectly. I accidentally made the torso part too long (I was working on it while she wasn't home to measure), but I do like the end result much more. It was a happy accident. To balance out the really low gathered waist, I added in some waist ties. The skirt has a light gather, so the bottom isn't too full. I would totally wear this style, but maybe in a plain white linen (or light grey) fabric, and Soul is already requesting I make her one just like this. The dress turned out better than I planned, and seems perfectly fit for celebrating this 11 year old.
on true: dress, homemade. leopard sandals, jcrew (birthday gift from her grandmama).