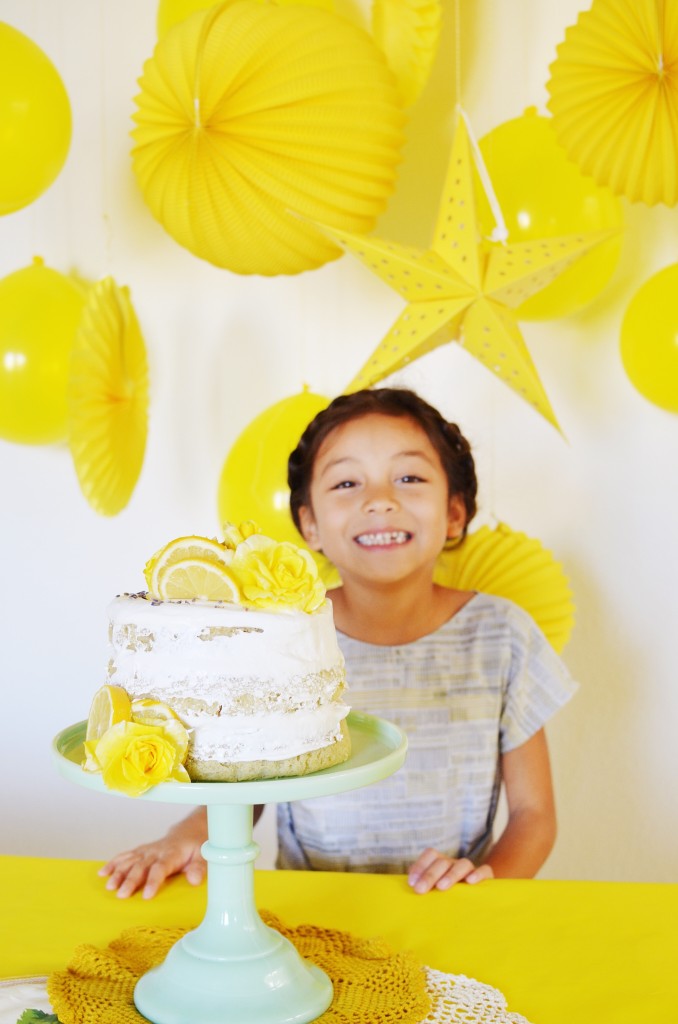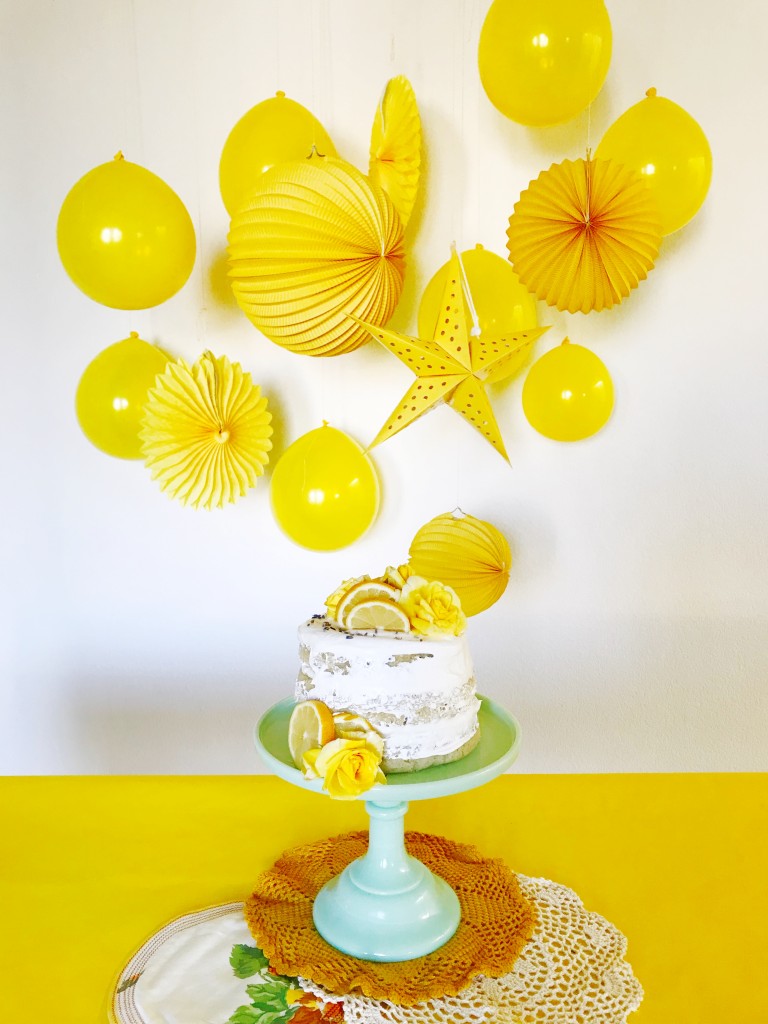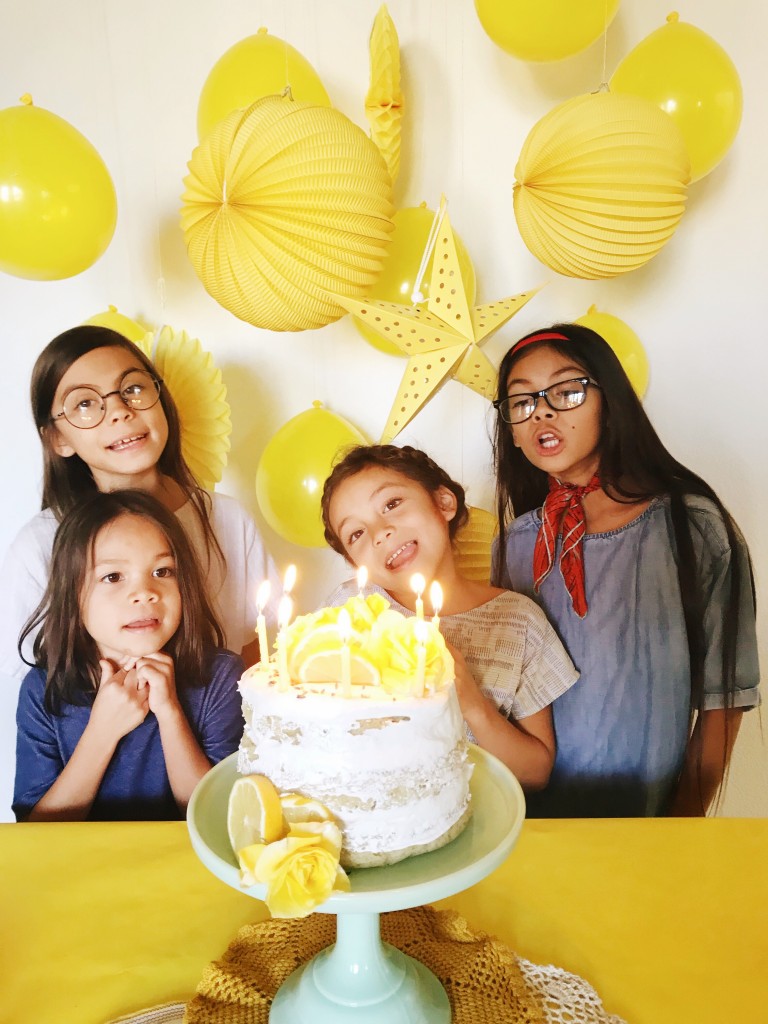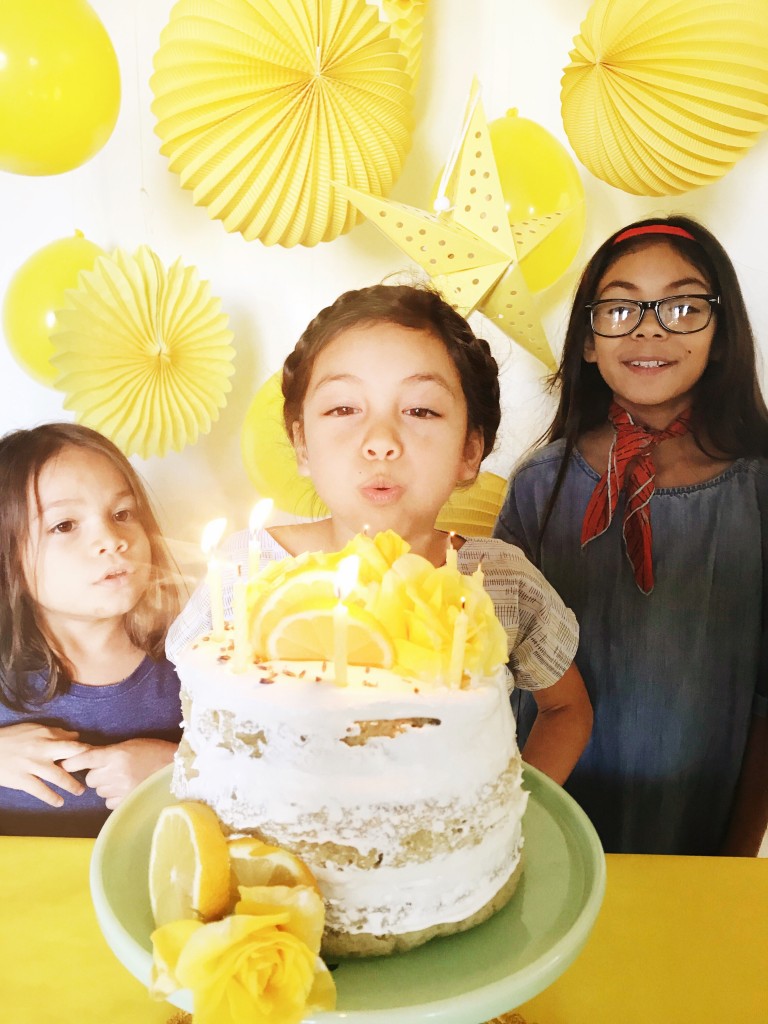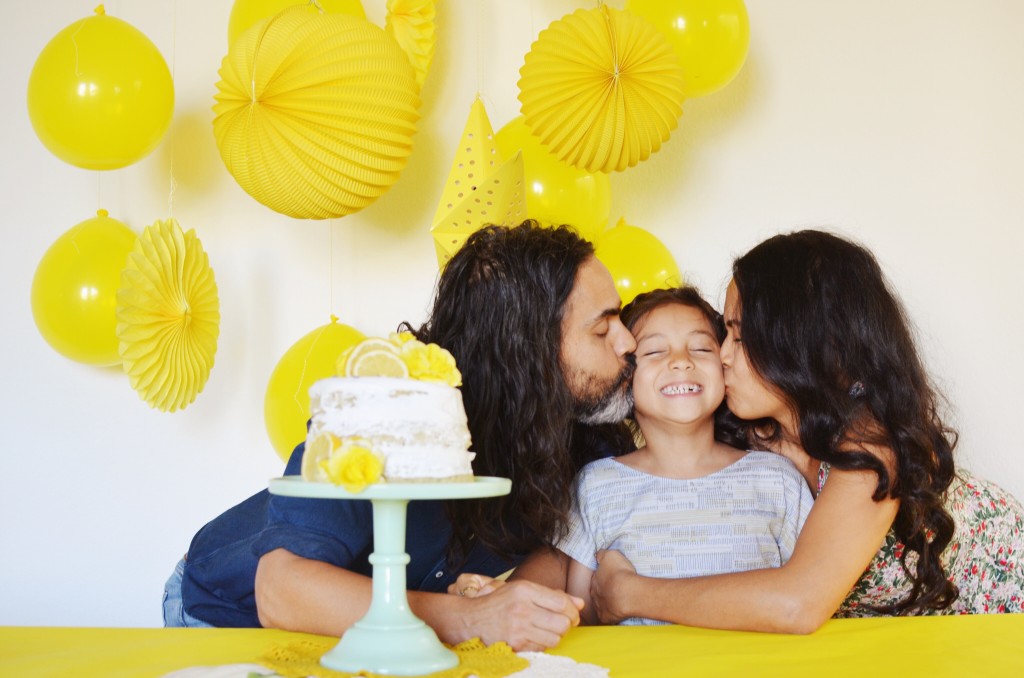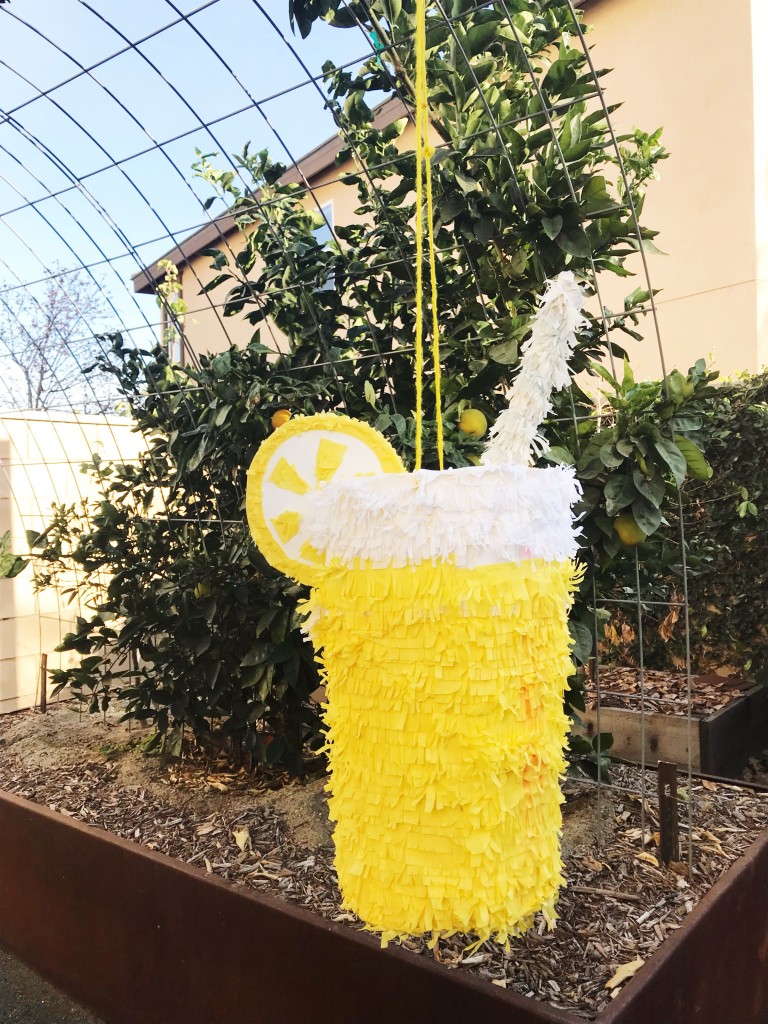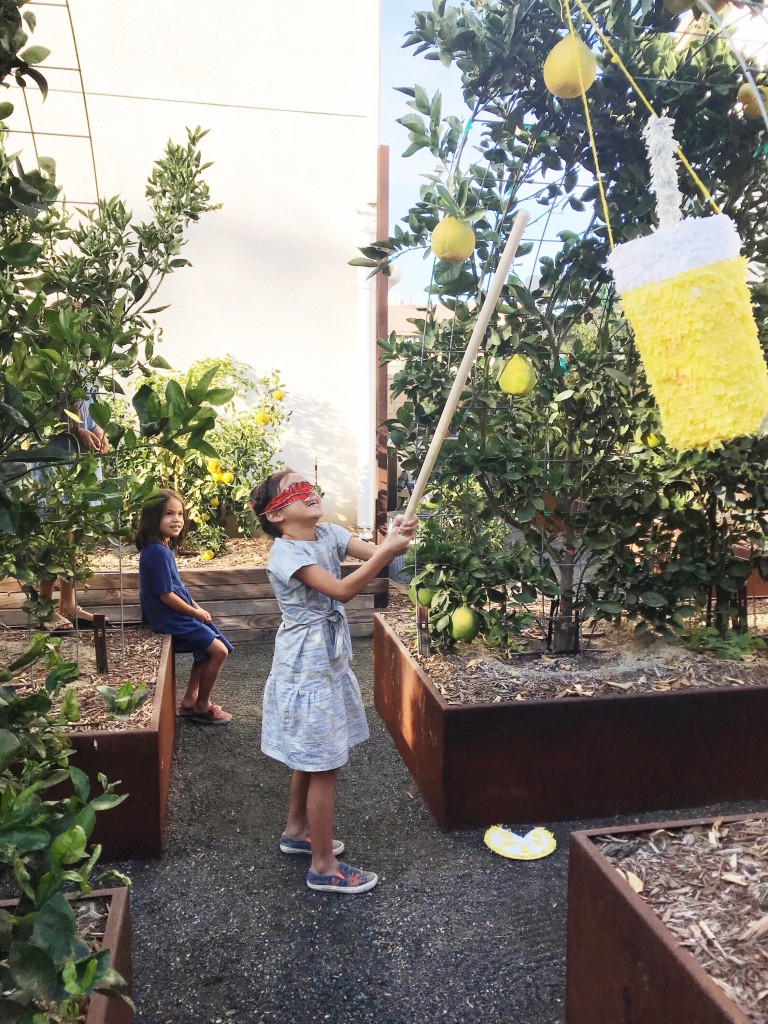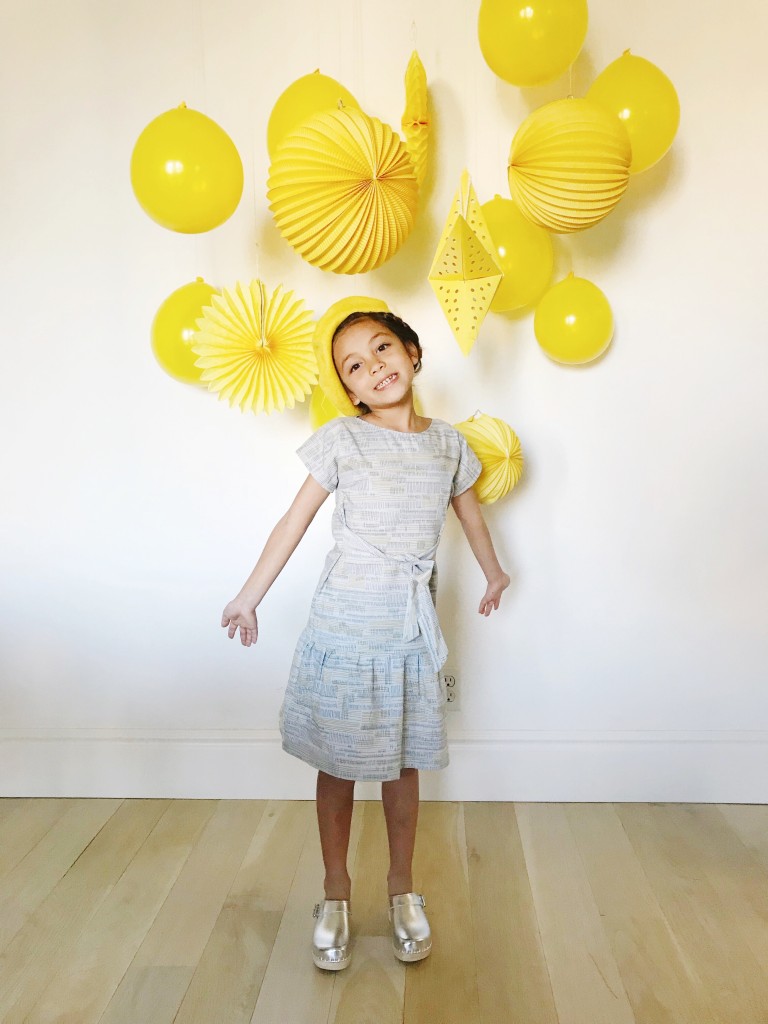 Yellow is our Soulie's favorite color, so when she left it up to me to pick the theme for her birthday, I came up with a "mellow yellow birthday." Of course, that means our playlist for that weekend was topped by Donovan's "Mellow Yellow." Her two birthday requests were to "chill" and see "cool" things, but before we officially did that, we had ourselves a mellow yellow birthday party at home. I got a bunch of yellow decor from Michaels and made her a lavender lemon cake (recipe here). Her favorite part of the party was the  piñata. We used the lemonade piñata I made for my sister's baby shower and we filled the inside with her birthday presents. They all took turns hitting it in the garden, but of course, we made sure she had the last hit that would reveal her special birthday treats.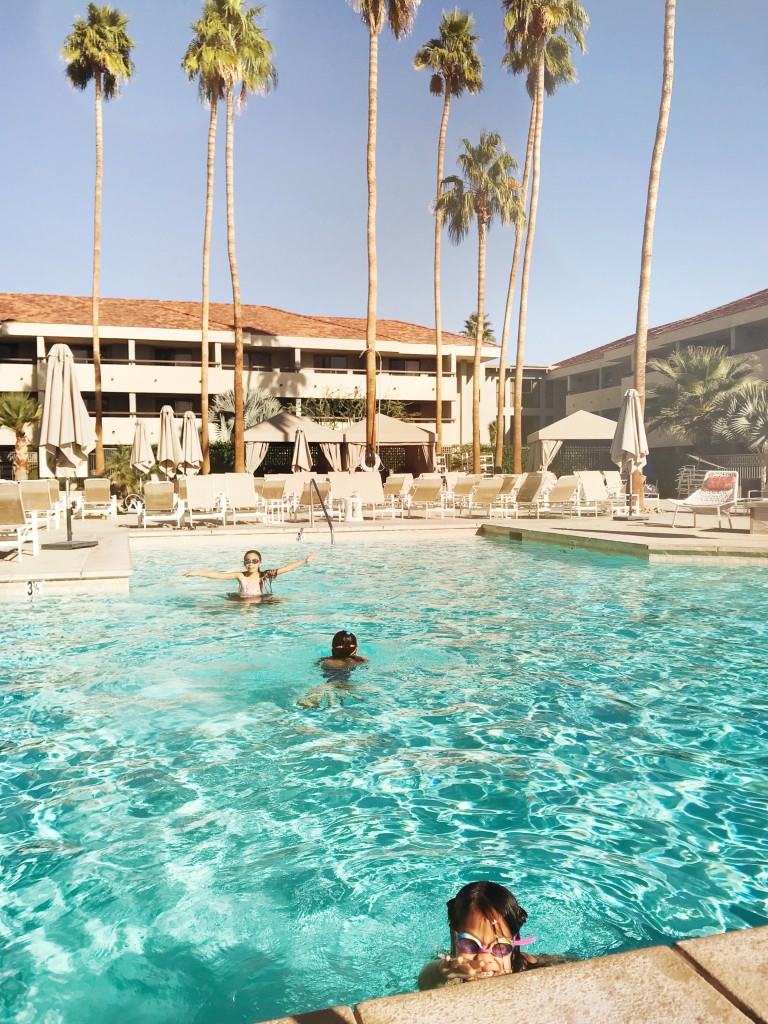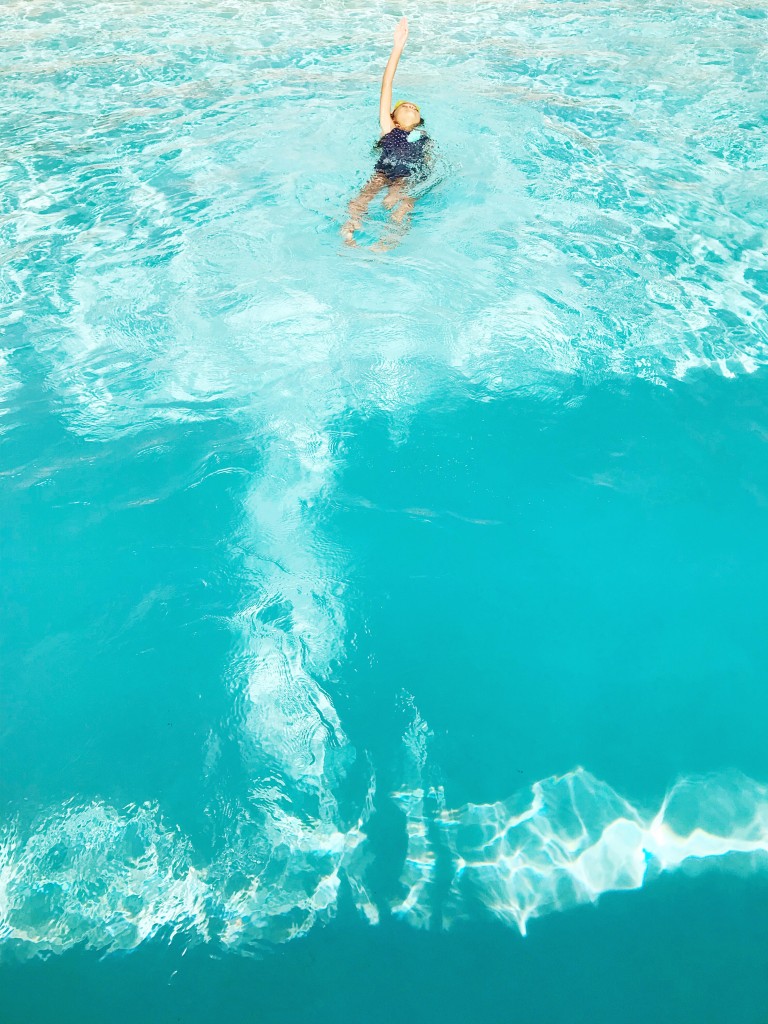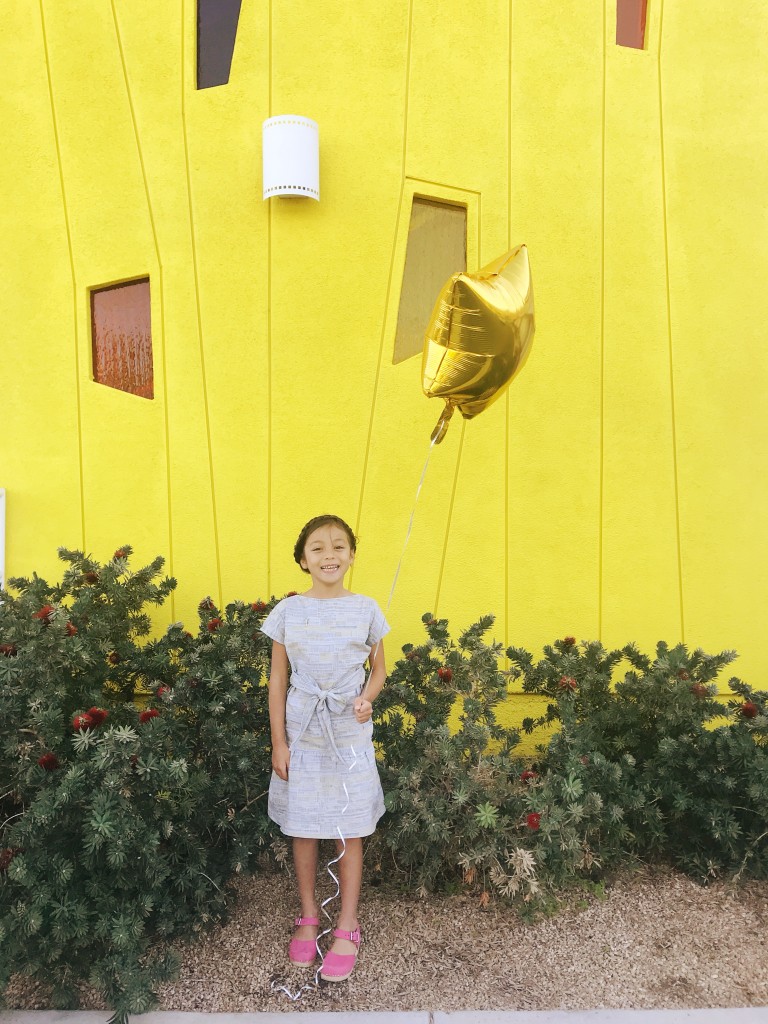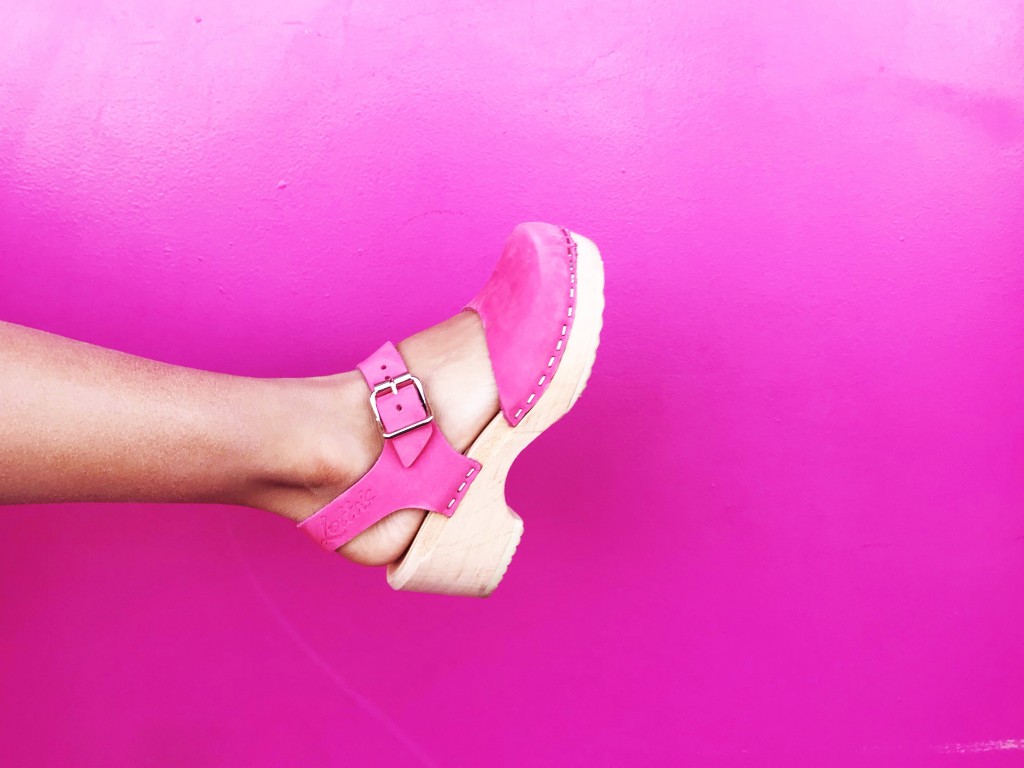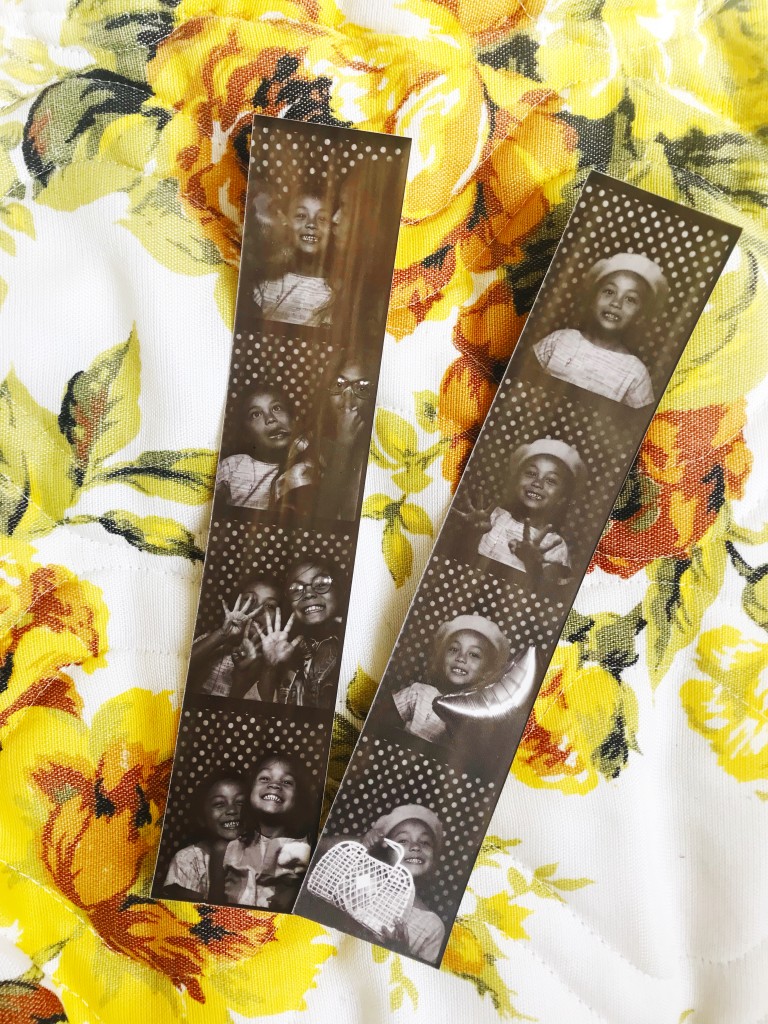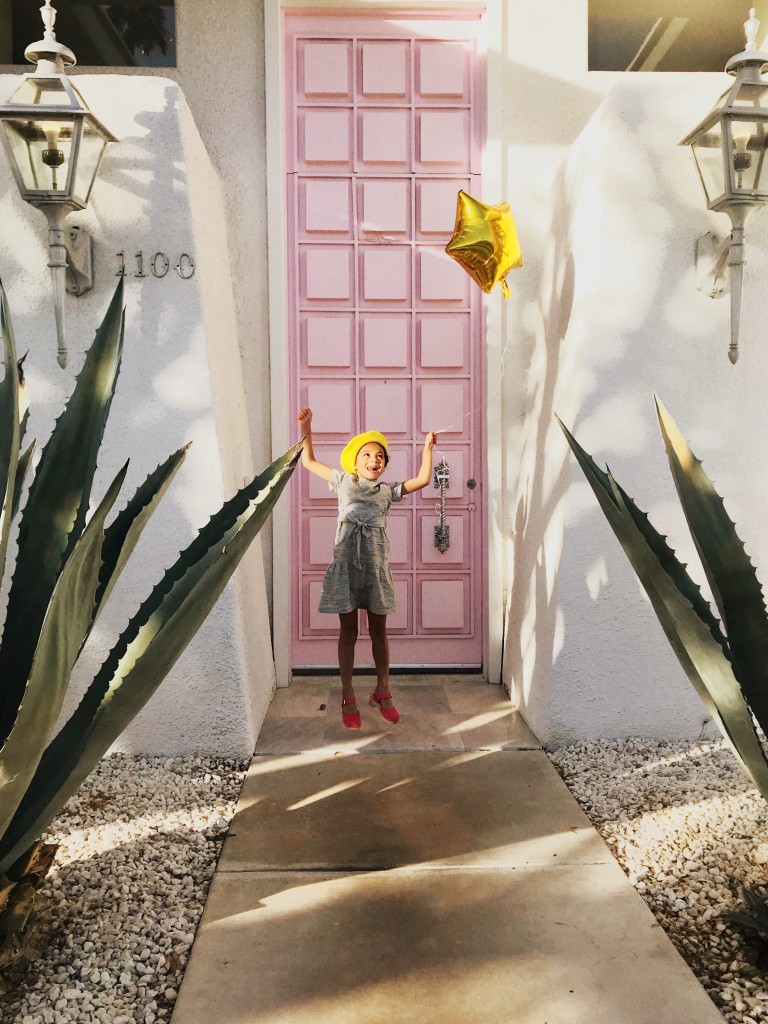 We conquered the "chill" and see "cool" things part by doing a quick birthday getaway to Palm Springs. Chill involved watching movies and swimming. The cool things were trying new to us Italian ice place, Vinny's, and she picked mango and lemon ice. Next, we stopped by the Saguaro to hunt down a yellow wall (see photos from when we came here for her 6th birthday here and here). After, we went to the Ace Hotel for photo booth pictures (must do this always whenever we're in Palm Springs). Finally, we headed to that Instagram famous pink door (pink is her second favorite color). Her 8th birthday wishes definitely came true. Ben and I love these intimate celebrations and being their fairy birthday granters.
Birthdays also call for homemade birthday dresses, so hers is very similar to True's drop waist dress, but with sleeves. Soul wore it with the yellow beret from her Grandmama and with some cool clogs from Lotta From Stockholm (here's the silver and the pink). It's not an all yellow dress, but there are hints of yellow on it.
Every birthday we put together a specific playlist, so when on that trip/weekend (because usually we go out of town for birthdays) those songs sort of "imprint" on us, and every time we hear it later, it reminds us of that special time. It's one of our favorite things to do for birthdays and roadtrips. Here is the playlist we made for Soul's:
1. "Mellow Yellow" by Donovan
2. "Yellow Submarine" by The Beatles
3. "Parachutes" by Coldplay
4. "Itsy Bitsy Teenie Weenie Yellow Polkadot Bikini" by Brian Hyland
5. "Goodbye Yellow Brick Road" by Elton John
6.  "Tie a Yellow Ribbon Round the Ole Oak Tree" by Tony Orlando & Dawn
7.  "The Yellow Rose of Texas" by Mitch Miller
Happy 8th birthday dear Soulie! We are most encouraged by how you're growing in your desire fight sin and be obedient to God. We are so thankful for your combo of sassy and sweet!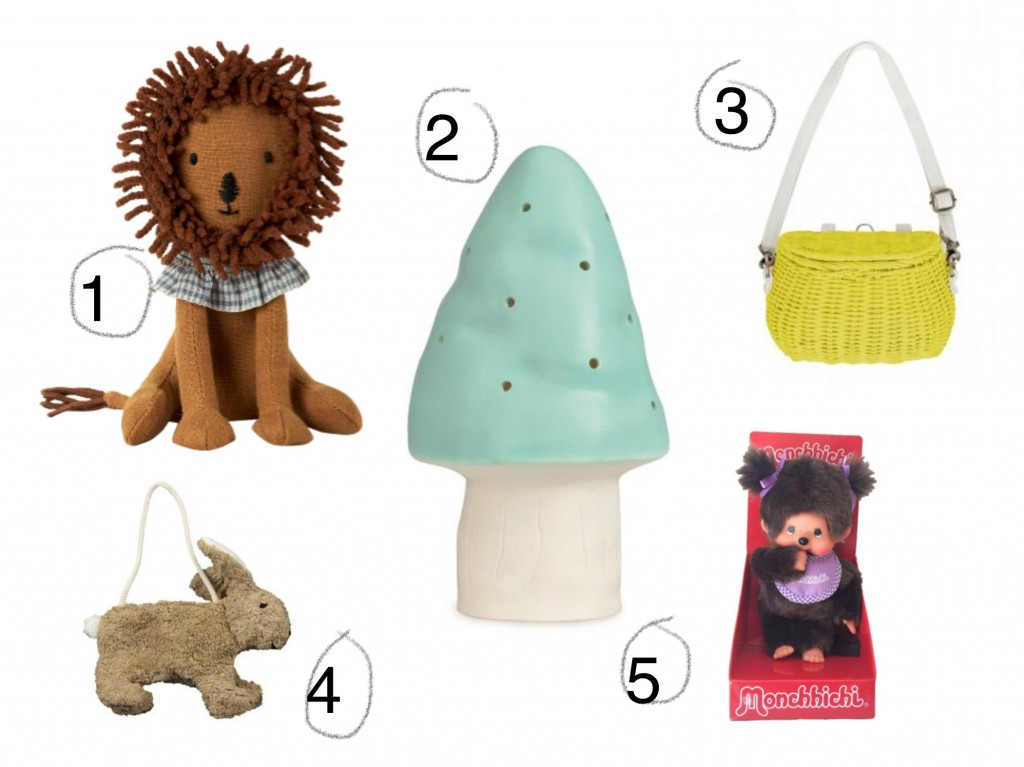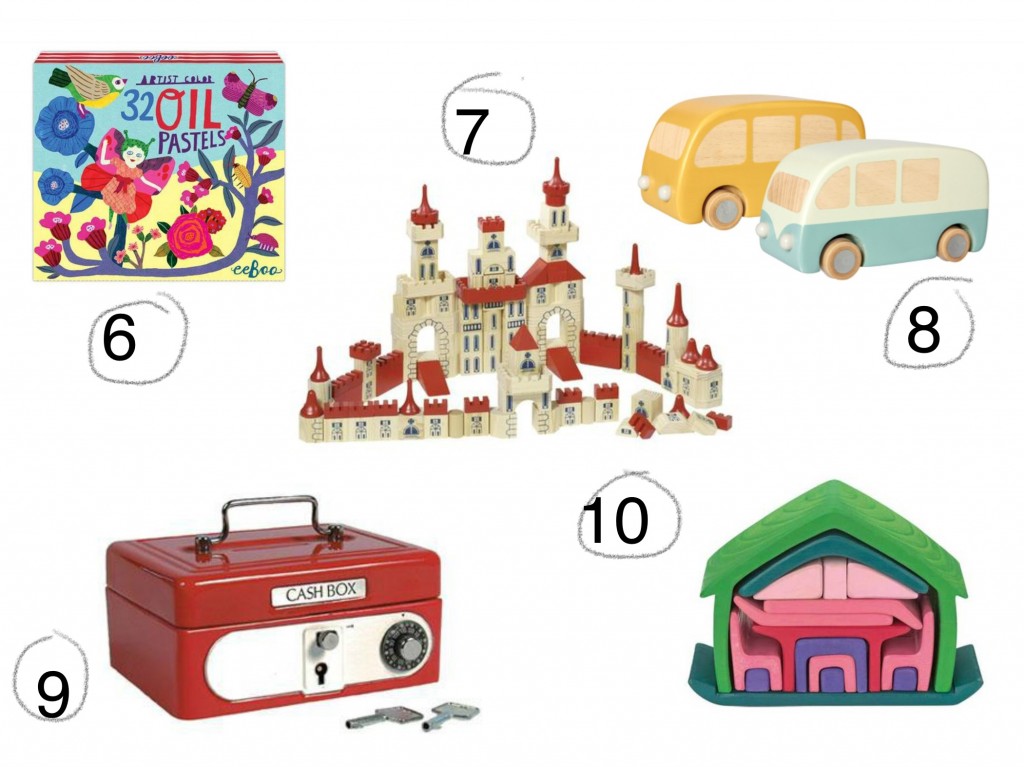 We love Kinoko Kids, which is the brainchild of Ms. Tips and Mini Pomme, women whose shops I have admired for years. Together, they have a sweet children shop in Minneapolis, and of course, for those of us not local, they have plenty online for our shopping pleasure too. We love toys that encourage creativity, play, and imagination. And of course, we love vintage. Kinoko Kids checks all those boxes, and I'm sharing my top ten faves from the shop here:
1. Little lion plush
2. Mushroom light
3. Chari basket
4. Rabbit bag
5. Monchichi
6. Oil pastels
7. Castle blocks
8. Wooden bus
9. Cash box
10. Play house
Kinoko Kids curates such an excellent variety of quality classics in their shop. There are plenty of wooden toys to choose from. My big girls are 10 and 11 and they still play with many of our block toys. Our wooden toys have never broken, but may have had permanent marker and crayons scribbled on them. They even have Monchichi! Each of my girls have their own Monchichi and their fur is worn out from time and hugging. And I've always wanted one of those mushroom lights for their rooms. If you're in need for some quirky decor, get one! I'm sure it looks so pretty lit up. Also, if you're a vintage kid clothing lover like me, they have a nice full stock of vintage clothes in all sizes. I also picked up one one of these puzzle faces as a gift for one of the girls. If you're still looking for beautiful toys for the little ones in your life, Kinoko Kids has got you covered.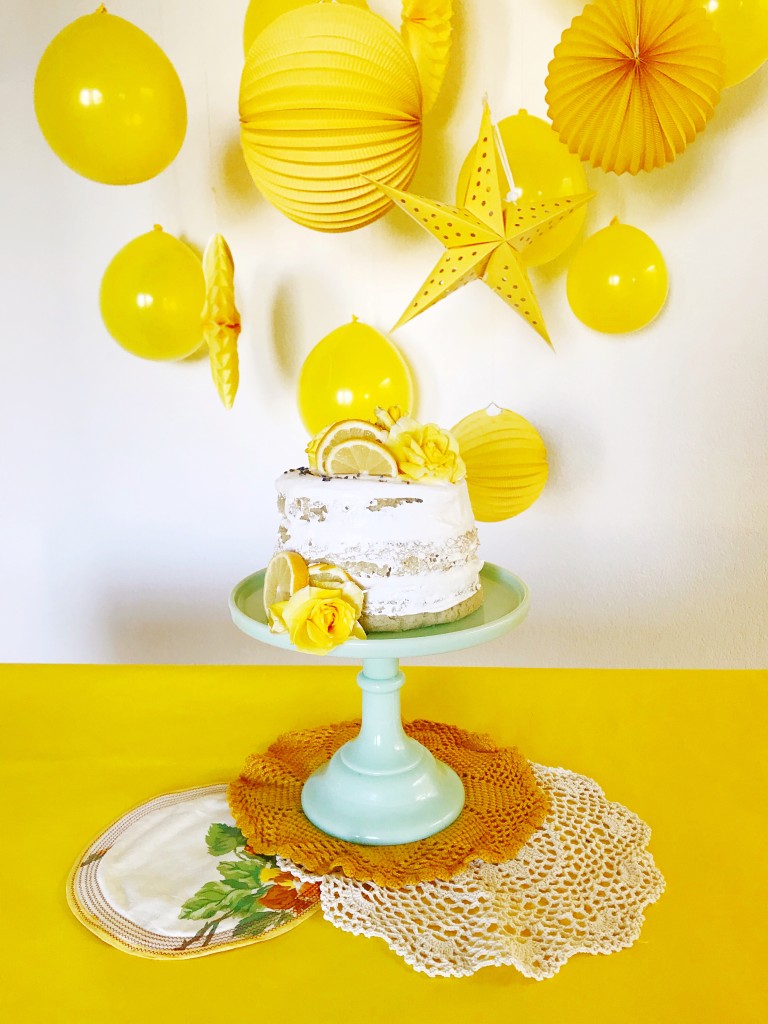 Lavender Lemon Cake
halfway homemade because used boxed mix as the base
Ingredients:
Vanilla box mix (my two favorites are Trader Joe's vanilla mix and Miss Jones Baking Co.)
2 tbsp culinary lavender
2 large lemons
1 tbsp sugar
Whipped cream
Directions:
1. In a small saucepan, add milk amount stated on box mix, with added 1/2 cup of milk and 2 tbsp culinary lavender. Bring to boil and then simmer for about 10 minutes, then turn off and allow to cool completely. Pour milk mixture into a glass cup and allow to sit in the refrigerator overnight to allow the flavors to really absorb.
2. Strain the mixture to get the milk free from any lavender. Continue to follow box directions to make the cake and use the lavender milk in the batter.
Note: I boil more milk than the box directions call for because I find that some evaporate and get absorbed into the lavender. When it comes time to put together the batter, I only use the amount of milk needed in the ingredients.
3. While cake is baking, squeeze out the juice from two lemons, and mix with the 1 tbsp of sugar. Once cake is done baking and cooled, poke holes on the top of the cake with a fork, and drizzle with the lemon juice.
4. Put your cake together. We used whipped cream as the frosting between each layer and on top. Lightly sprinkle the top with lavender.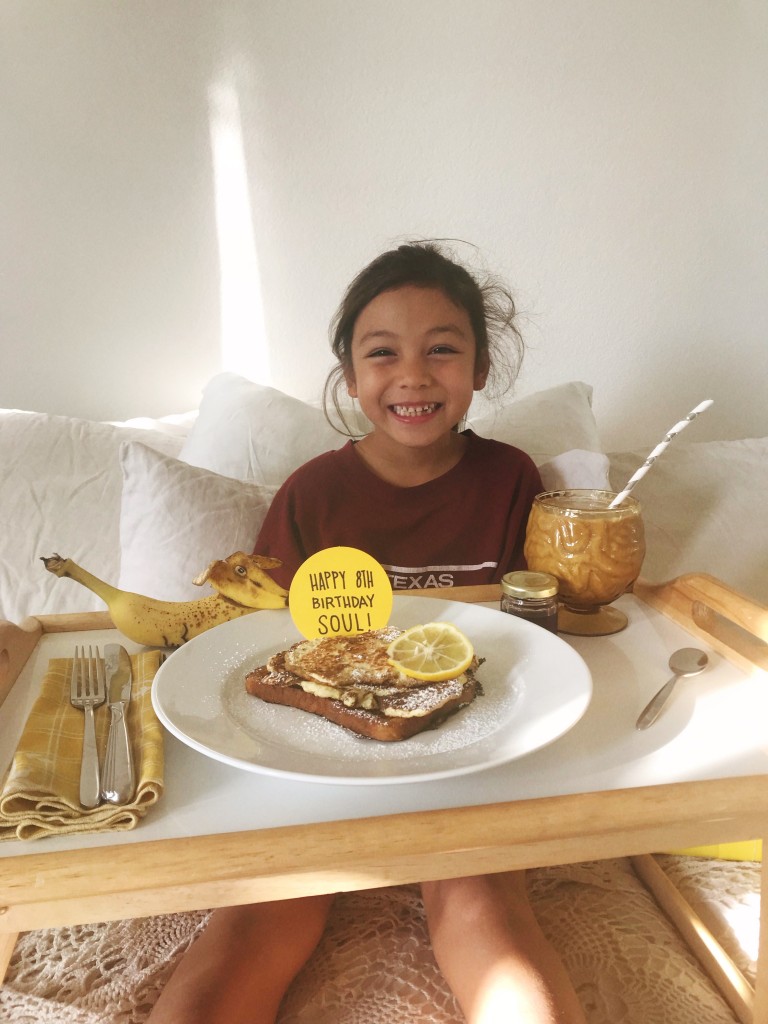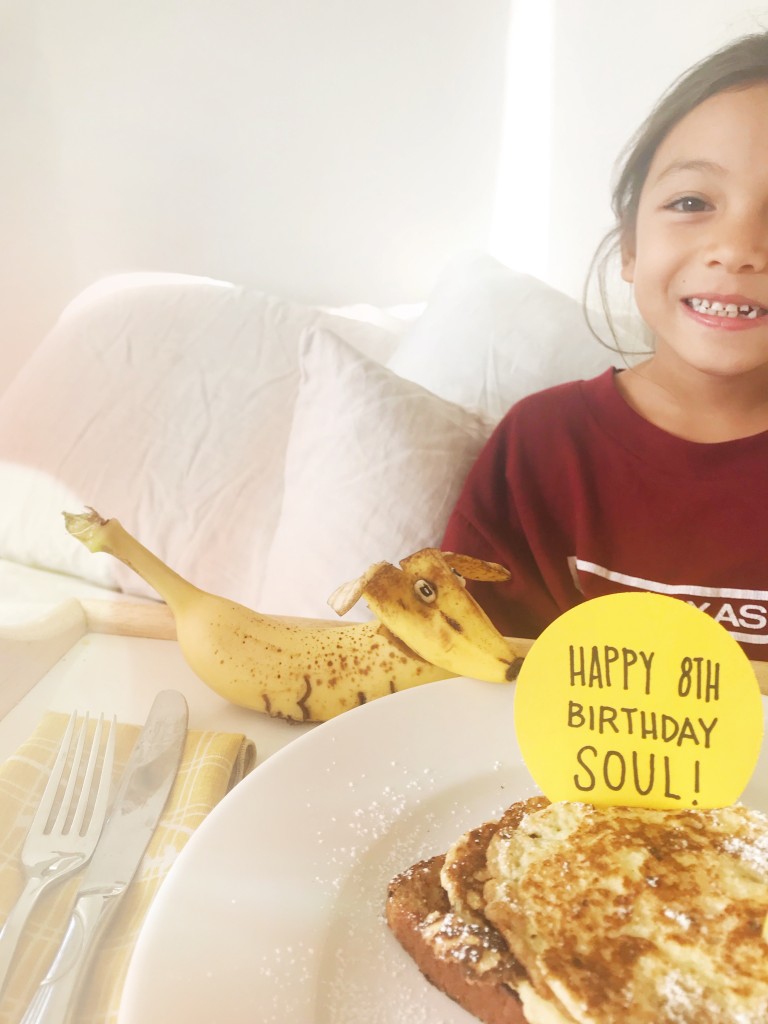 It's tradition and so Soul just had her 8th birthday breakfast in bed! My pancakes and French toast didn't come out as planned, so she got tiny little, mishmosh stack. Of course, part of that tradition is a fruit/veggie animal on the tray, and made this cute pup from an old banana. Our little cutie was so excited her birthday was finally here!
We use this book for ideas on how to make our fruit/vegetable characters.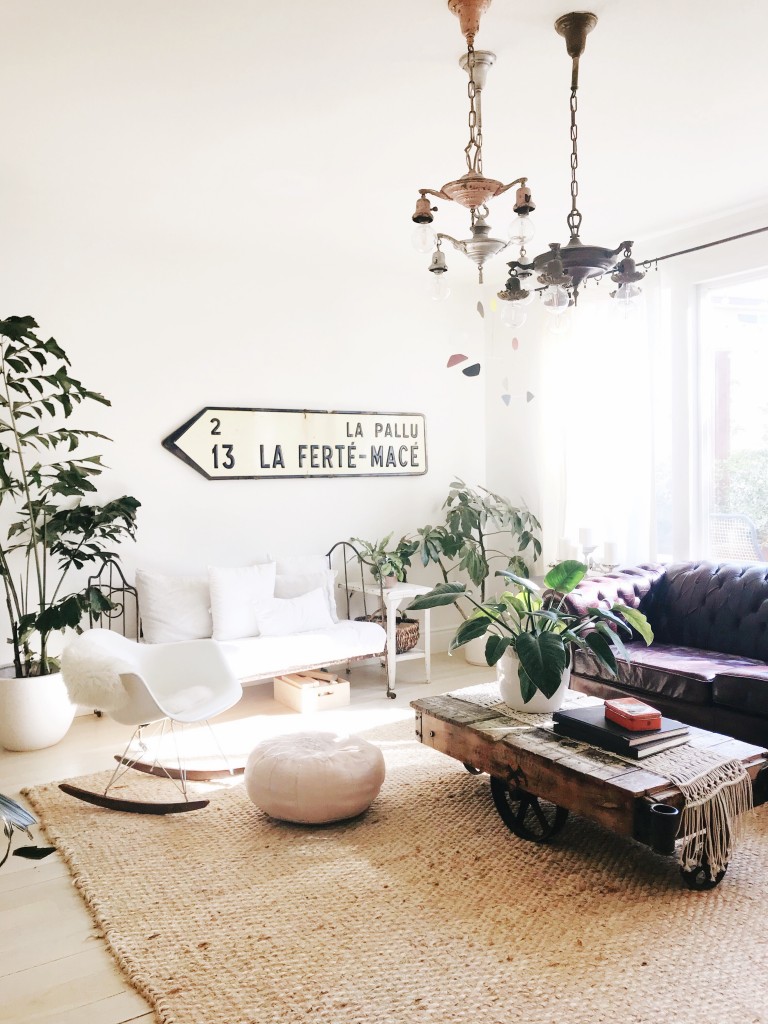 This week's learned, links, and thankfulness…
Thankful True is finally feeling better. She spent most of the week on a liquid diet because of a stomach bug. Also, I'm very glad no one else got it.
Excited we were way under our grocery budget for the month of November. Ben uses Mint to keep track of every dollar and it's been sort of a game lately to see if we can go under budget. We ended up spending $330 for November and part of it was because we were gone for Thanksgiving week.
I wish it got cold enough to warrant getting a cozy jacket like this. I've seen some at the thrift store, but it just wouldn't get enough use in my closet.
Such good sales going on at Ms. Tips right now.
Our front yard garden renovations are finally coming along and we will be getting ready to plant soon. YAY!
Going on vacation threw off our Christmas decorating schedule. Hopefully, we are able to get it up soon, but this weekend was busy prepping for Soul's birthday, and next weekend, it's Ben's birthday.
Everlane Day Heel's are back. If you've been eyeing a pair, snag one before they sell out again. I have ballet pink and they're so comfy.
Did you read my review on the cup and Thinx?
Soul turns 8 this weekend, so we are taking off on a little getaway!
Happy weekend!