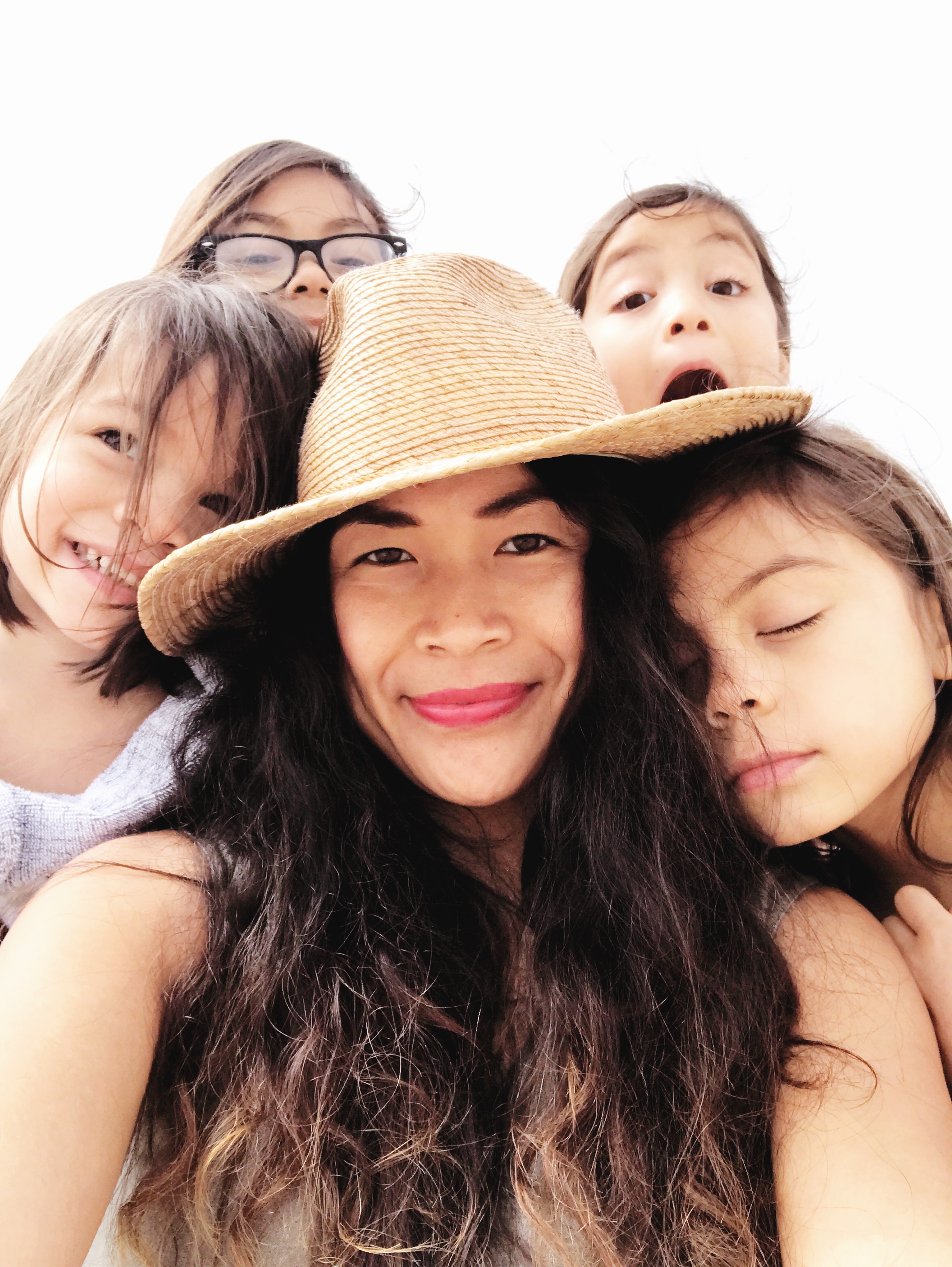 Things have been busy this week… busy with fun, catching up, side projects, hanging out with friends, homeschooling, mom stuff, wife stuff, daughter stuff, just all the life stuff, so it's been quiet here on the blog. I'm still Pinterest-ing and IG-ing away (follow here and here), but the blog has been quiet. If I don't have a weekend post up to share with you all, I'll be back on Monday (and hopefully with taxes done… ugh!).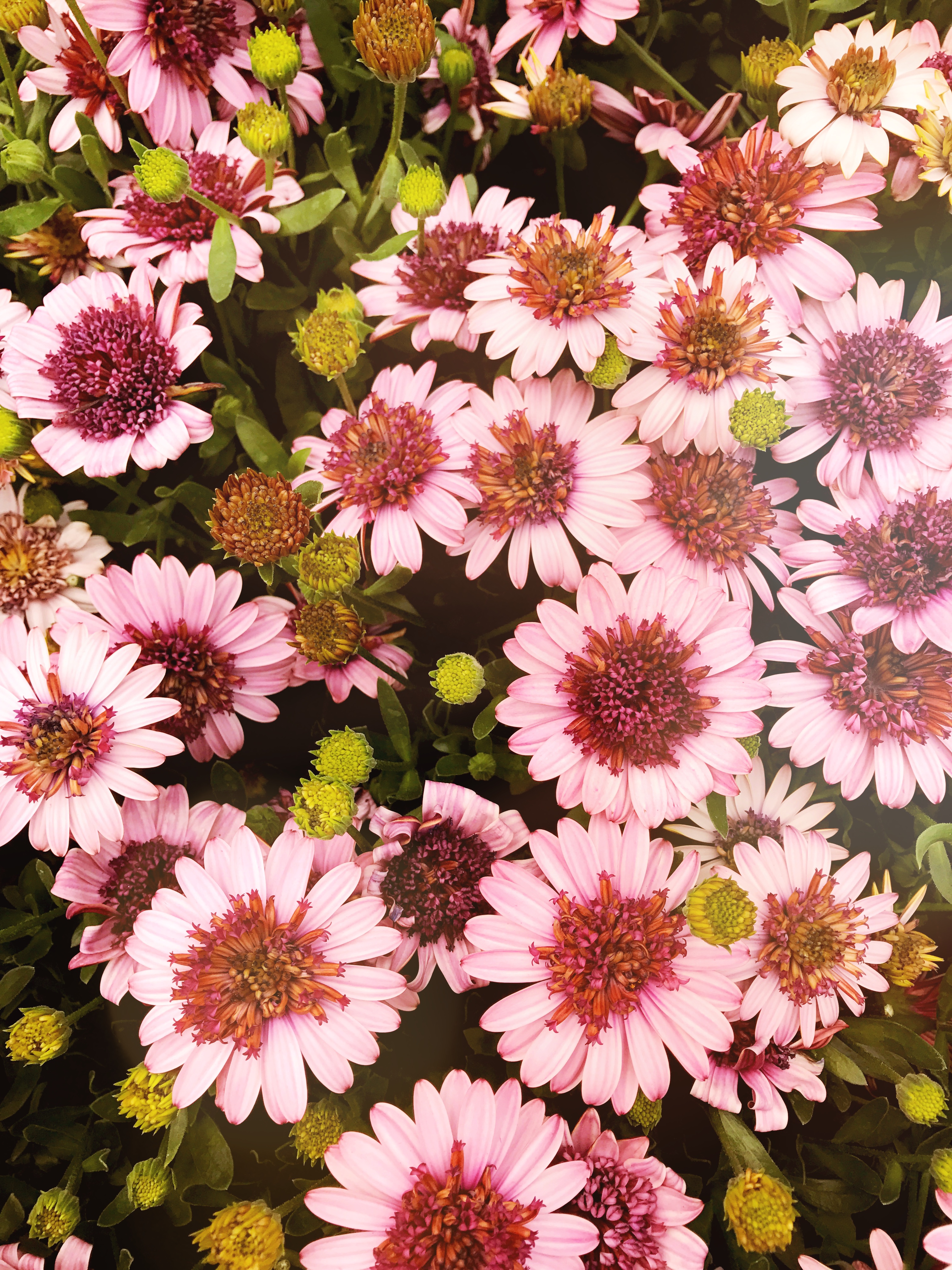 This week's learned, links, and thankfulness…
I want a jumpsuit/overalls like this. Maybe I should try to sew my own.
Made the sushi bake for the kids and they loved it (I left out the sour cream because we didn't have any).
Thankful for a special date out with my parents; it was nice to have some alone time with them.
Another blessing was our Friday night hang out with our friends/neighbors. Time with the Chavez family always means delicious food and good times.
Kind of curious to see how these jeans fit.
We finally watched Trolls this week and I actually stayed awake. I typically fall asleep during animated films, but all the music in this one kept me engaged.
If you love macramé, get this bag.
I used to wear a 5.5, but after having kids, I'm a solid 6 in shoes. If you're a 5.5, these  are really cool vintage shoes.
My goal for this week was not accomplished. I'm still having a hard time turning to my Bible first thing when I wake up. I'm hoping the time change this week will help my body get motivated to wake up early to spend time in the word. I'm going on week 3 of trying to kick this bad habit.
This week we mourn the death of two women who loved the Lord. They lived long and full lives, and while they will be missed here, we rejoice in Christ that they are no longer suffering. It's good to be confronted with the brevity of life because it's easy to forget that life is just a vapor. I easily get caught up in the trivial things like keeping a clean house, or the next item I want, or being too quick to anger for something ridiculous. Life is too short to get stuck on those meaningless things, but my affections are so easily swayed towards the meaningless. Philippians 1:21 For to me, to live is for Christ and to die is gain. I'm praying that God permeates that through my heart this week.
Save
Save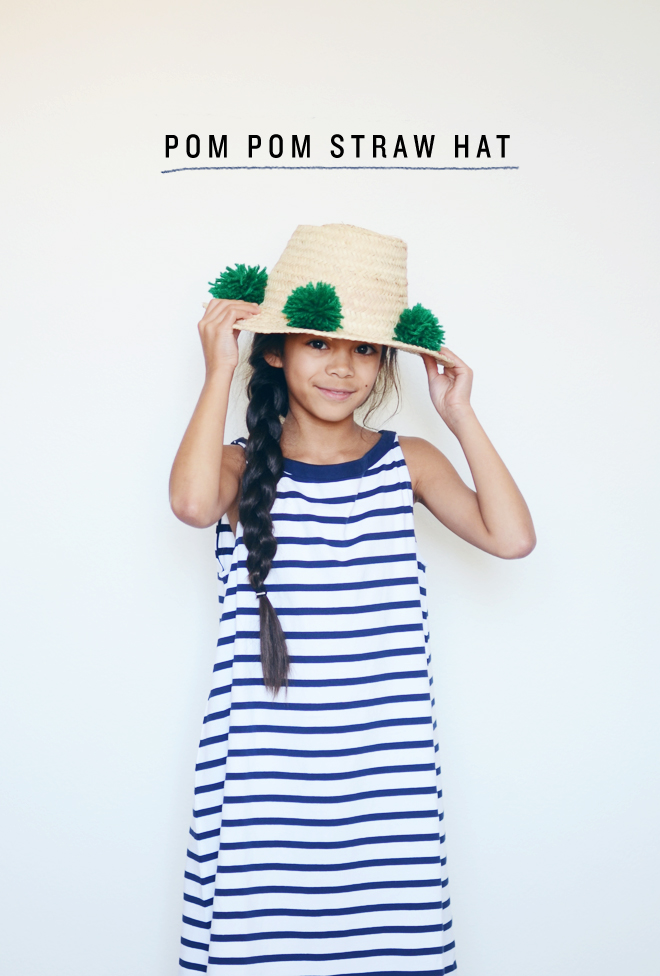 Pom Pom Straw Hat
Supplies:
Straw hat
Yarn
Scissors
Plastic needle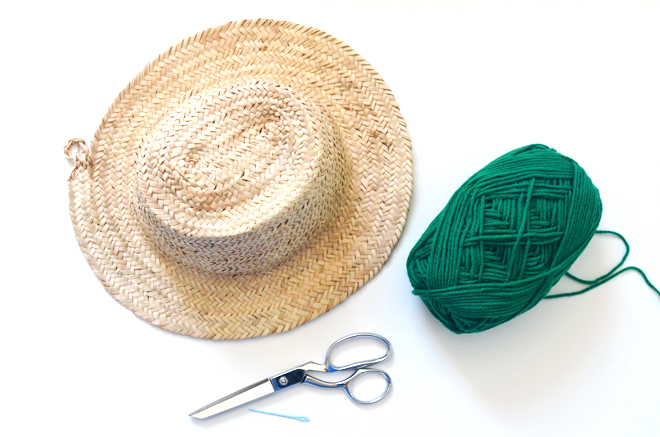 Directions:
1. Make 5 pom poms (or however many you desire). I show you how to make pom poms here.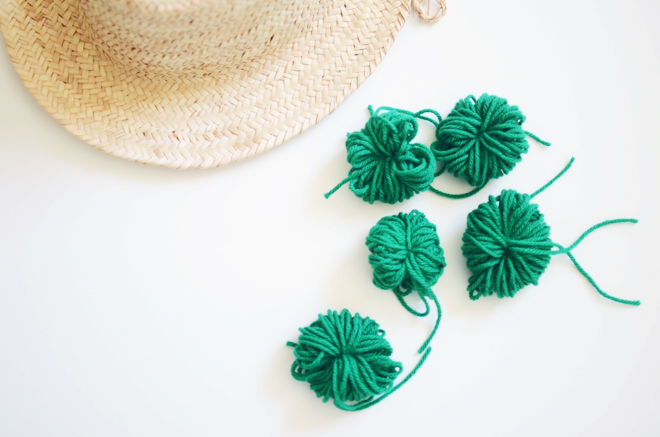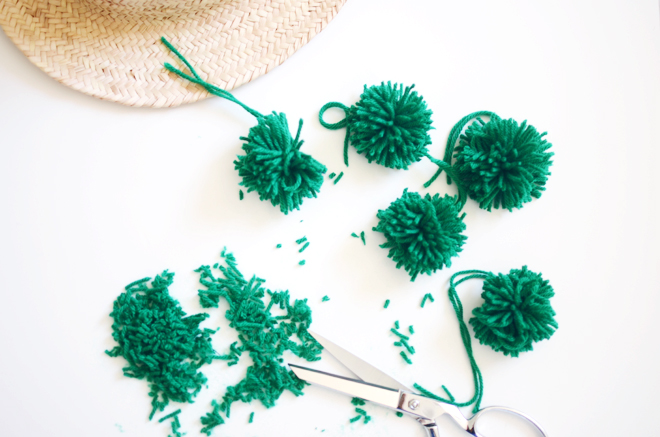 2. Sew each pom pom onto the hat and knot to secure.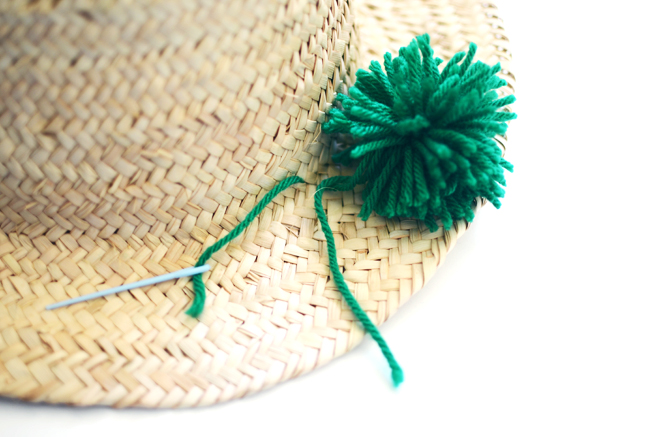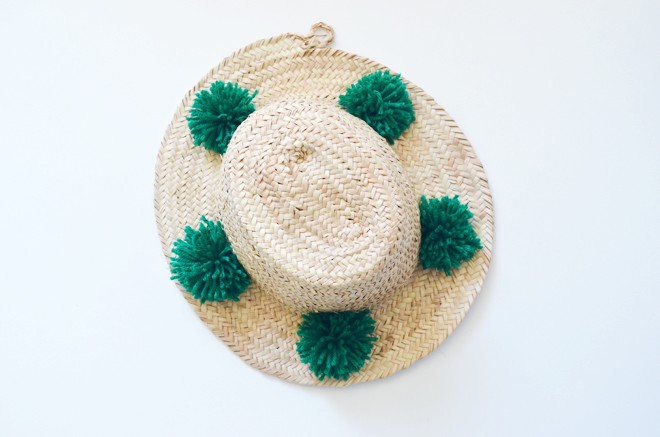 Now, go out and have some fun in the sun. Or in our case, grab the nearest palm tree and pretend you're in the sun.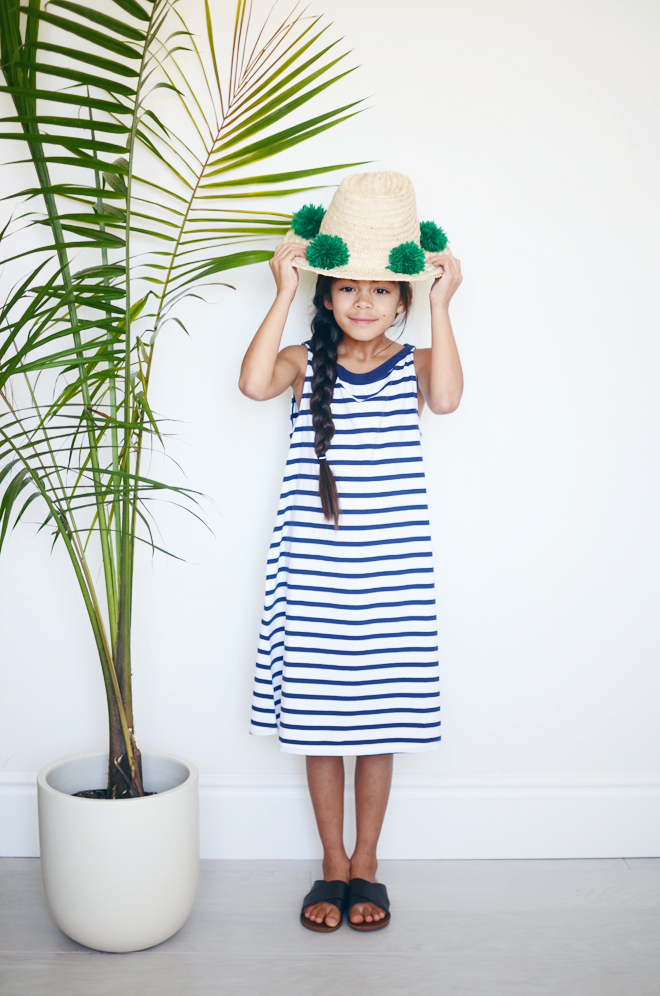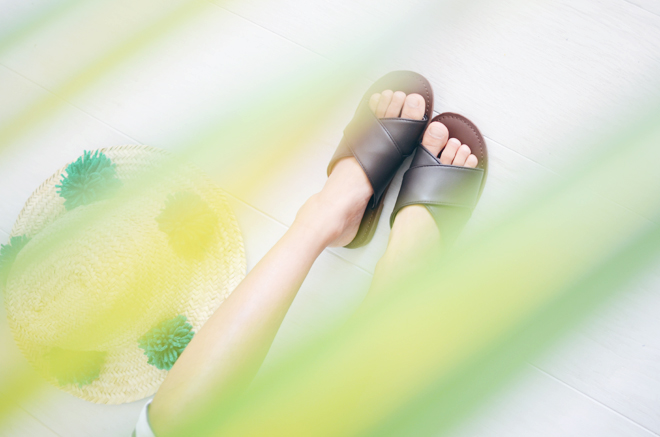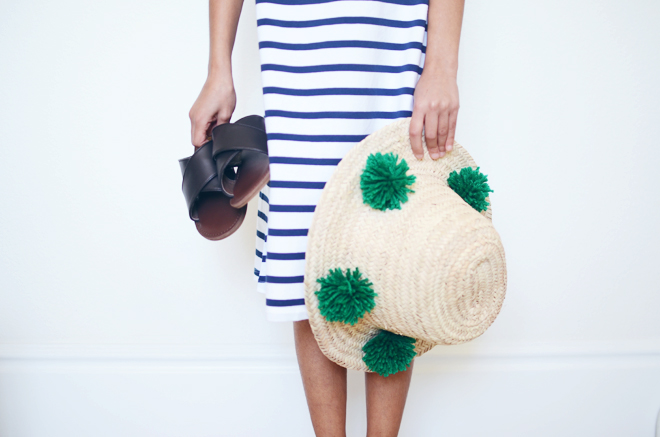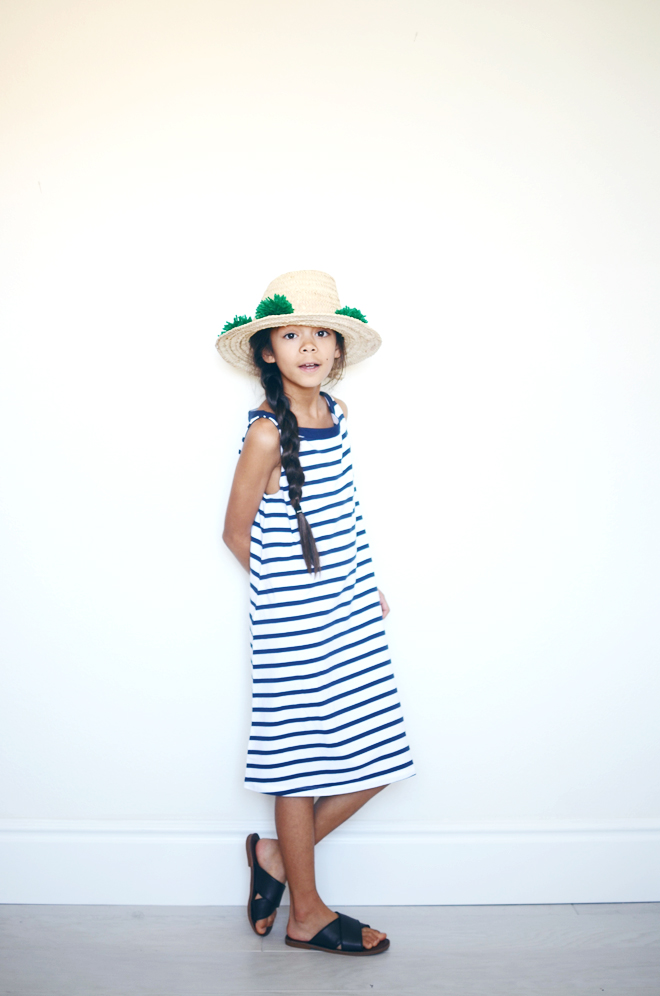 It's really warming up over here and we have plans to get out and enjoy the sunshine this weekend, even if it's in our own backyard. True is especially excited she will get to wear her pom pom hat out. There will be no need for sweaters, and all the sleeveless tops and dresses will be put to good use. Also, our feet will be getting plenty of sunshine since it's sandal season too. I'm so excited to have the glorious California sun back because the cold was making me really lazy and wanting to stay in bed all day. I don't know how the rest of you do it with those negative temperatures in the winter, I would never get anything done. Hope it's warming up in your neck of the woods as well!
on true: stripe knit tank dress and crisscross leather sandals, c/o lands' end. hat, thrifted.
Save
Save
Save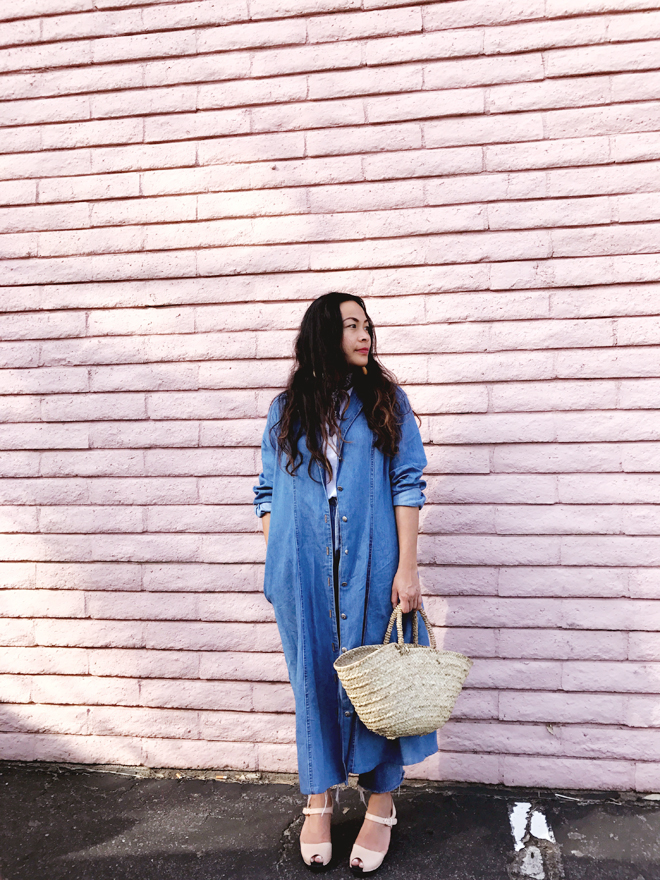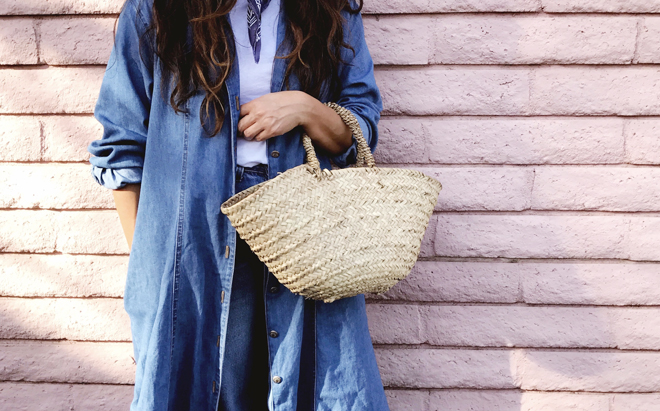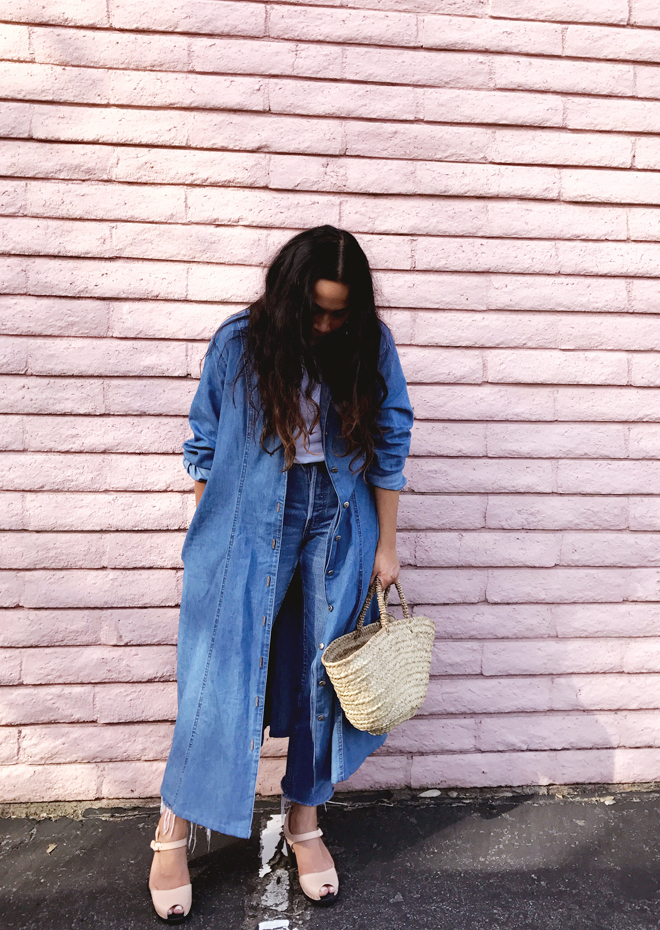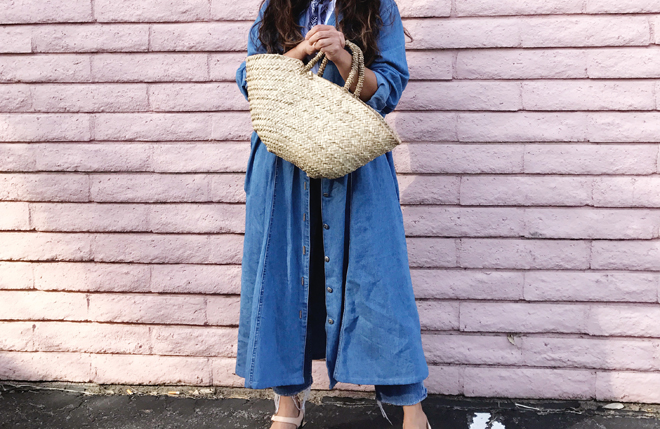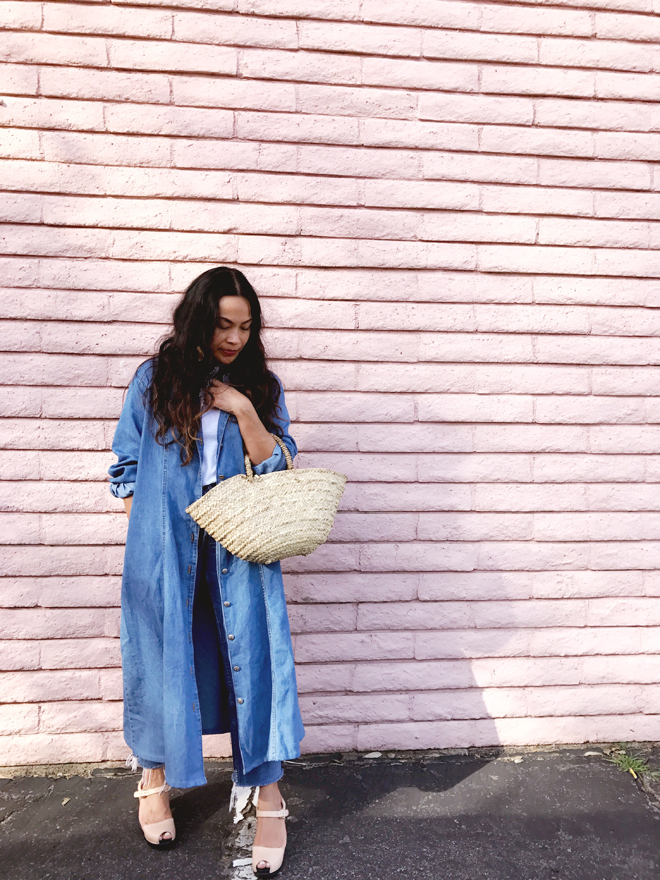 I did a happy dance when I came across this (made in USA) vintage, denim duster at the thrift store. It's nice and lightweight, so it will be perfect for spring. The jacket was really long (and I'm really short), so I cut off a lot of length (still kept it long for me), and I used the excess fabric to make pockets. Now, my jacket has pockets! See what a little sewing know how can do?!
on me: top, everlane. levi's 501s, vintage (similar here). denim duster, thrifted (vintage here, new there). clogs, c/o maguba. market basket, similar here. vintage bandana, stole it from Ben (vintage here, new there).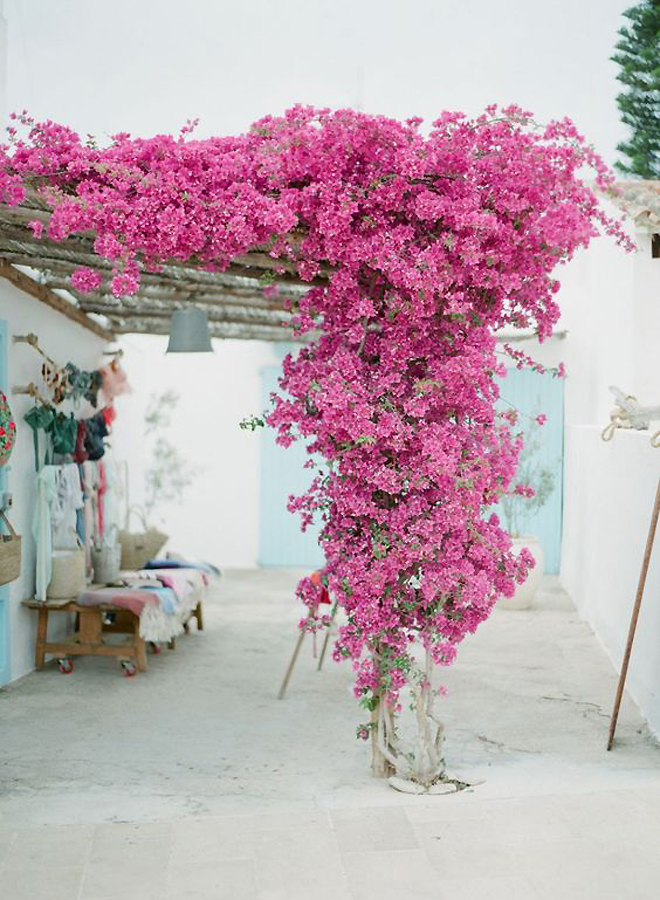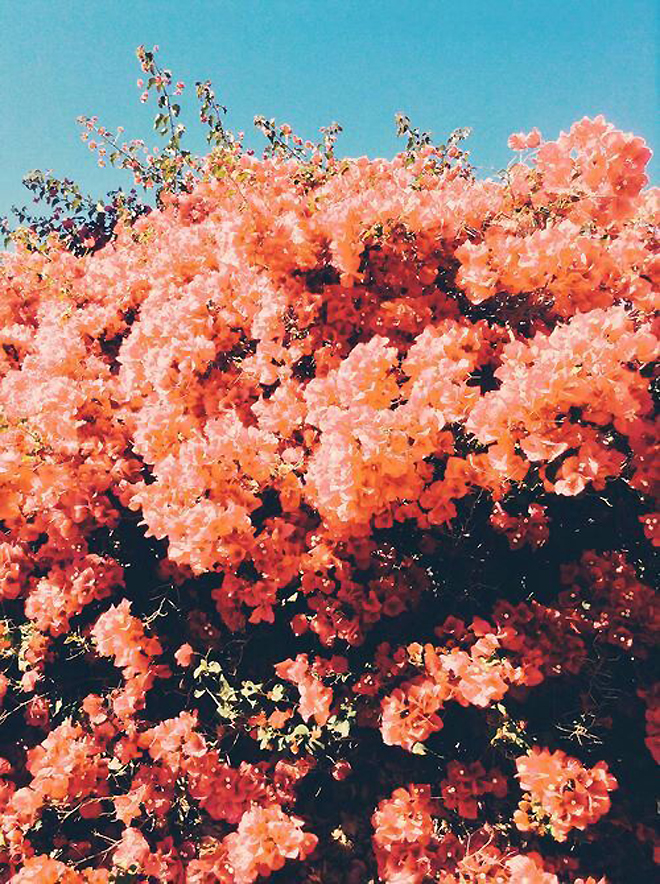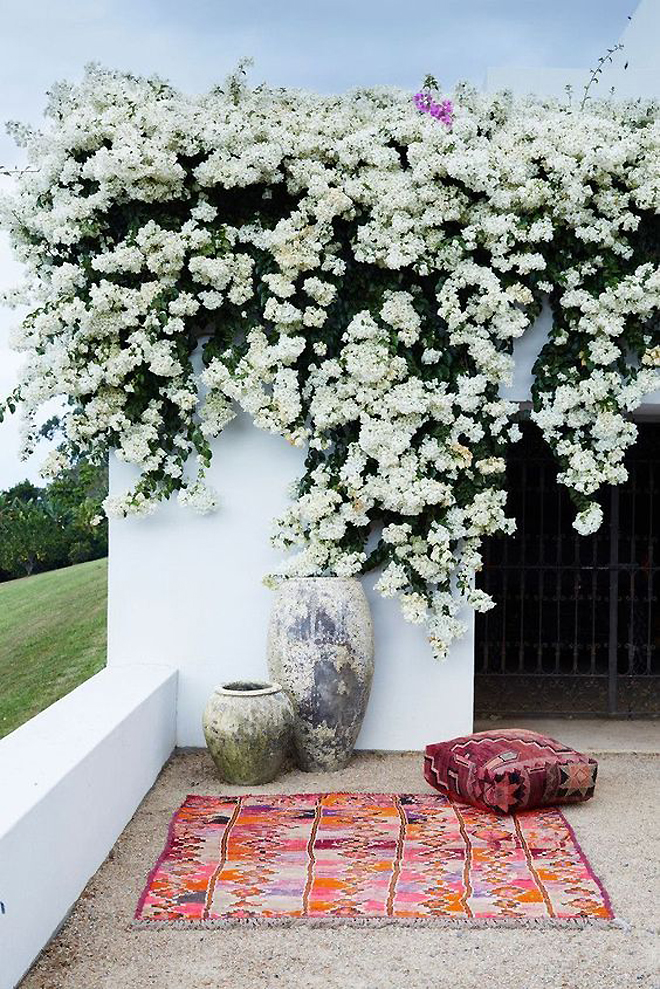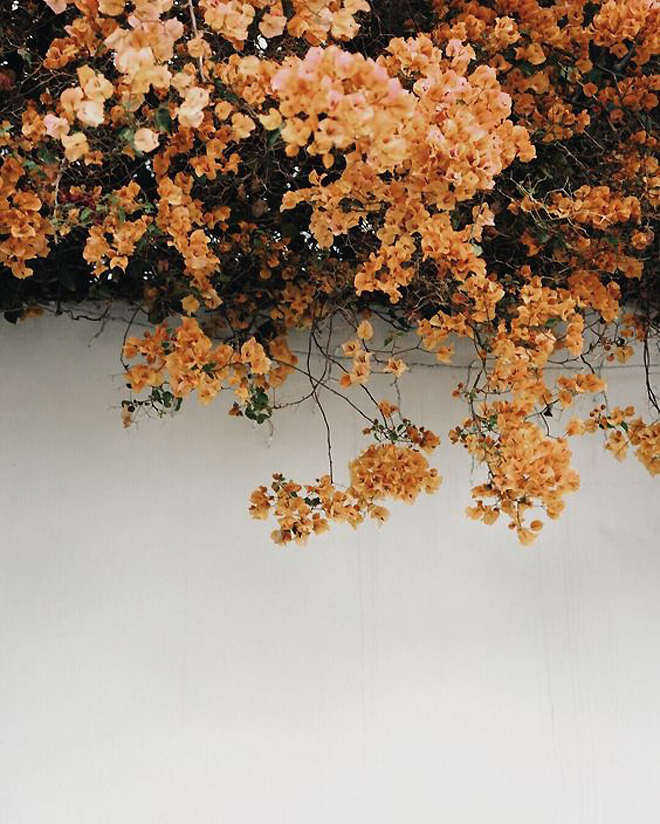 In Southern California, you can see bougainvillea in abundance. Lots of people use it in their landscaping; it looks so gorgeous cascading over walls. Our neighbor has it arched over their front door, and every time I go over, I love to look up and see the contrast between the hot pink florals and the blue sky. We used to have a couple bougainvillea plants in our backyard, but we took them out to put more fruit trees (Ben doesn't like them because they're sharp). One of the plants got transplanted to the front yard, but we haven't really taken care of it, so it hasn't grown much. These images have me wanting to nurse it back to life in hopes that it will grow over our front brick wall and spill over into the back. If we weren't into fruit trees, I think I would love a backyard brick wall completely lined with bougainvillea.
image credits from top to bottom: greg fink, potsris (anyone know correct source for this?), tigmi trading, jessica comingore