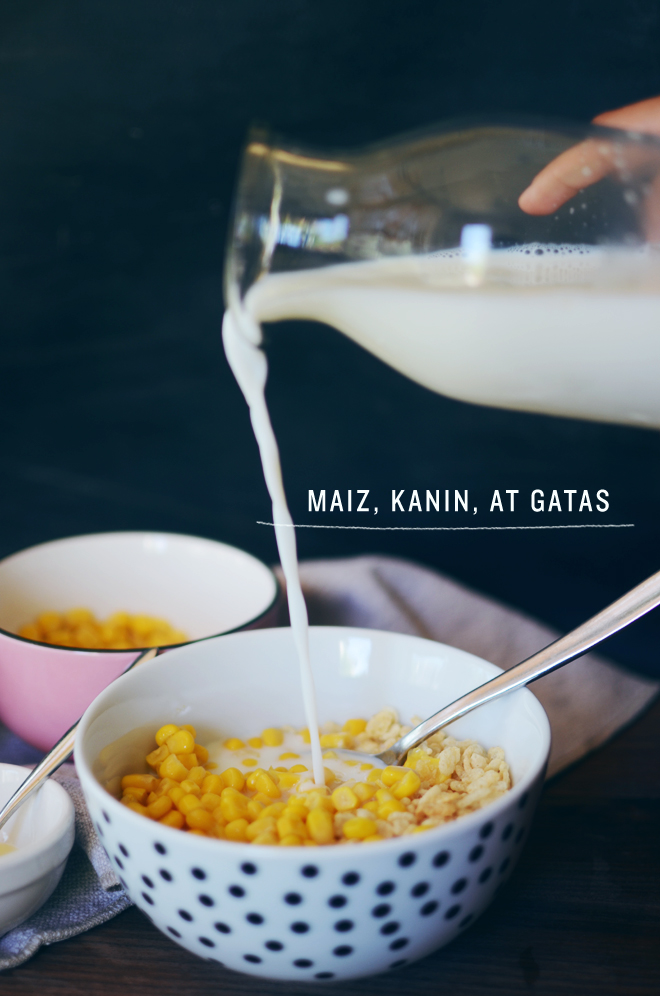 Maiz, Kanin, at Gatas (corn, rice, and milk)
a filipino spin on an american classic

Ingredients:
Canned corn
Rice cereal
Milk
Condensed milk, optional
Directions:
In a bowl, pour cereal, scoop in desired amount of corn (we did equal ratio of rice cereal and corn), then completely cover with milk. For a tiny bit of sweetness, just add a light drizzle of condensed milk.
If you like the cereal crunchy, eat it right away. I prefer to let it sit for a bit, to allow the cereal to turn soft, so it's a bit more porridge-like. Two of my girls liked it crunchy, the other two liked it soft. Though we all had fun hearing how the milk makes the rice cereal crackle and pop!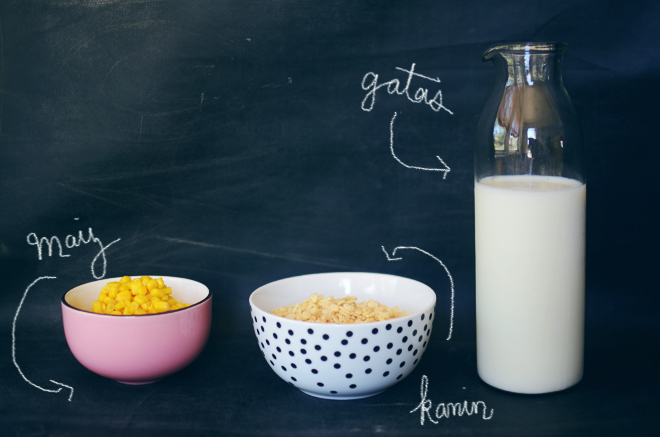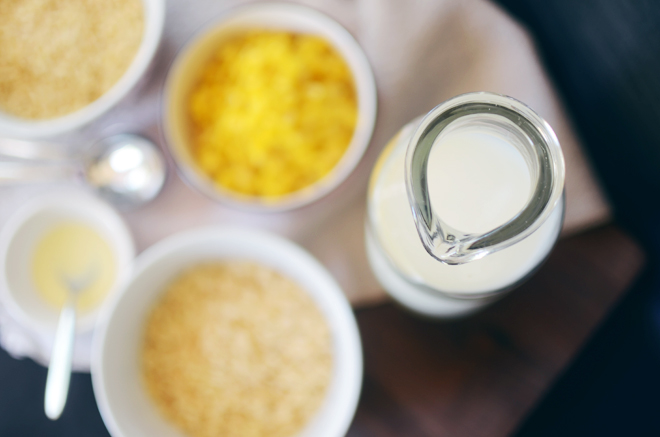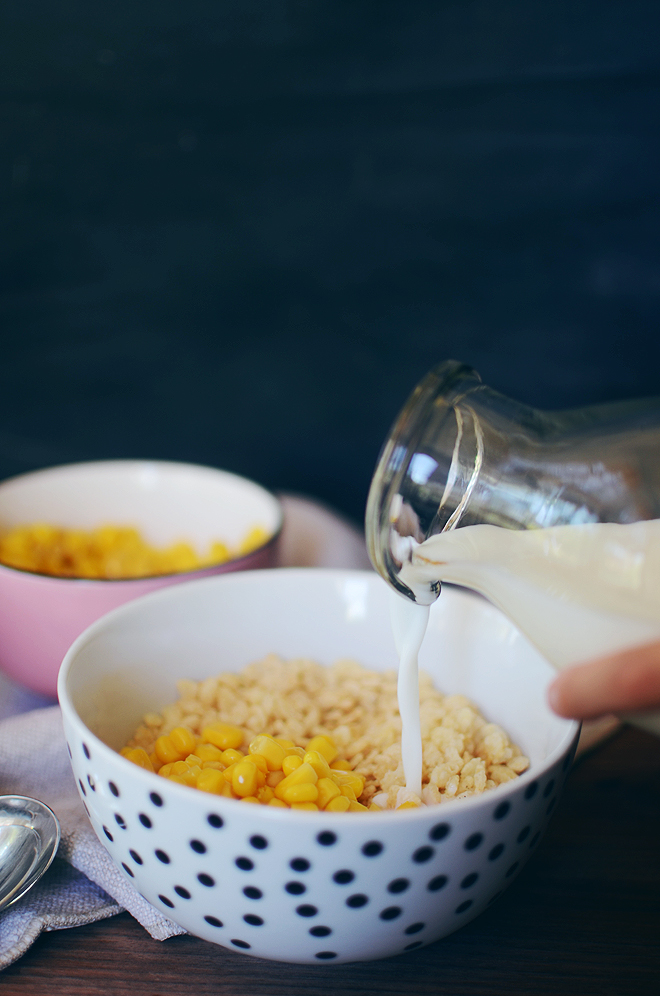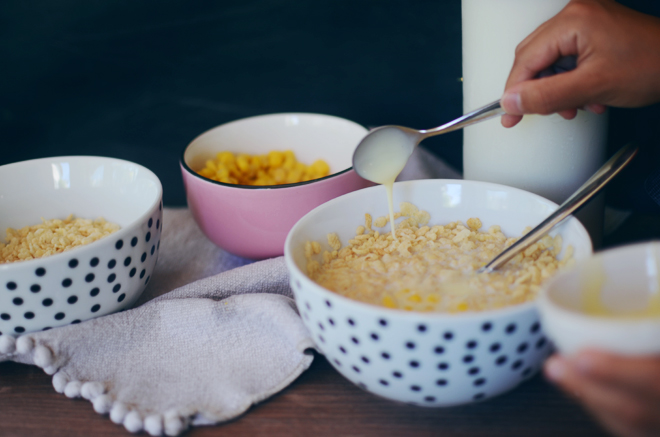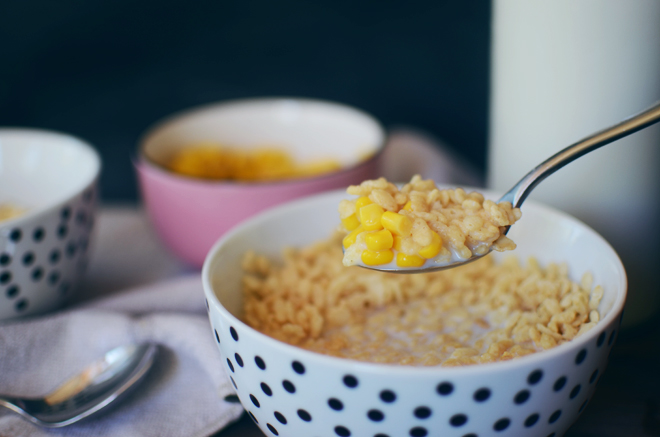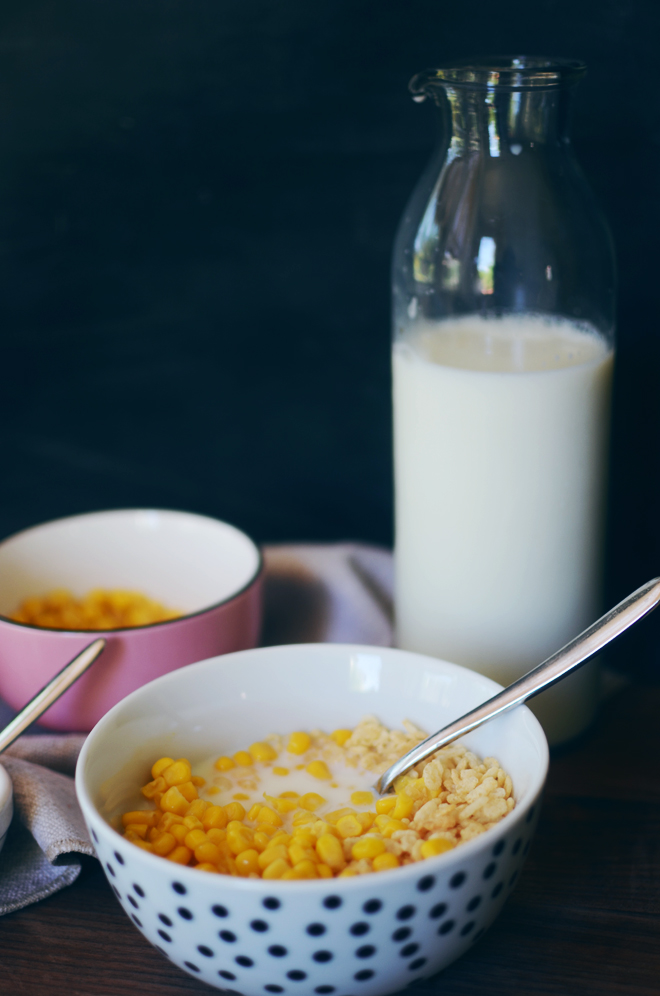 This is an American spin on a Filipino dish. The original dish is a dessert called maiz con hielo (corn with ice), which is shaved ice, corn, and condensed milk. Filipino desserts often use corn and rice, so we thought it would be interesting to give cereal and milk a little Filipino spin. If you're feeling adventurous, throw in some avocado too. There's a Filipino drink that mixes avocado and milk, and it's the best!
The girls were all about it and they enjoyed putting this little concoction together. True wanted to brainstorm other interesting cereal and milk combos, They poured a little bit of this, then scooped in a little bit of that, and then drowned it with milk, and we had ourselves our nighttime cereal. My girls always love it when we have breakfast type things for dinner.
This post is sponsored by Got Milk? Food loves milk. Thank you for the time you take to support this space and the brands I choose to partner with!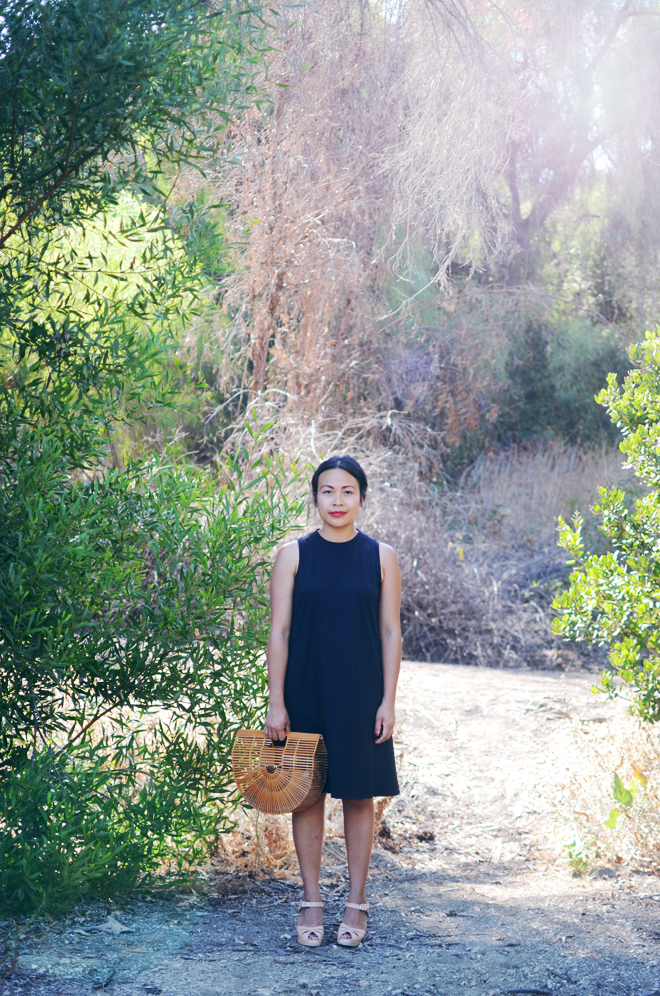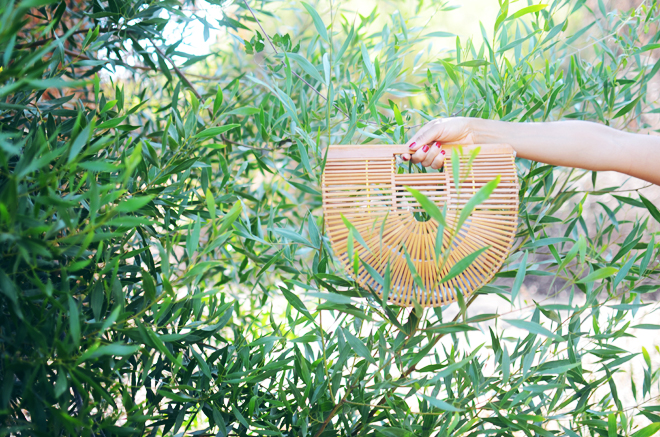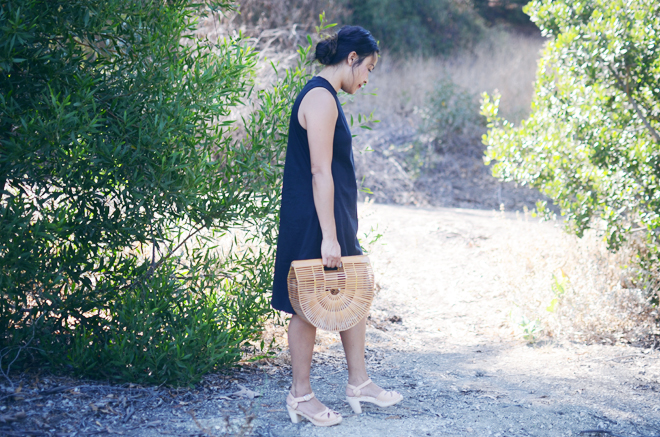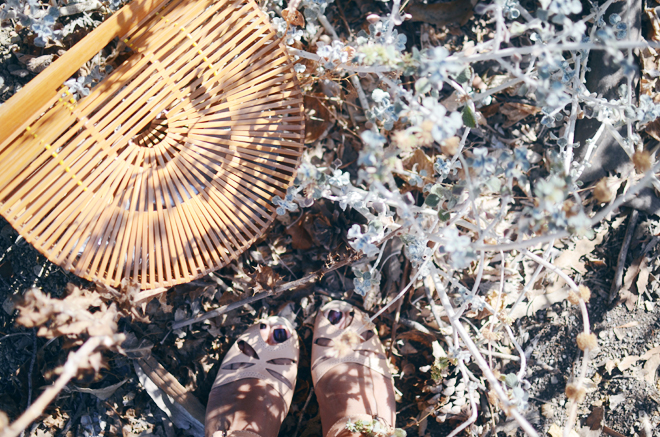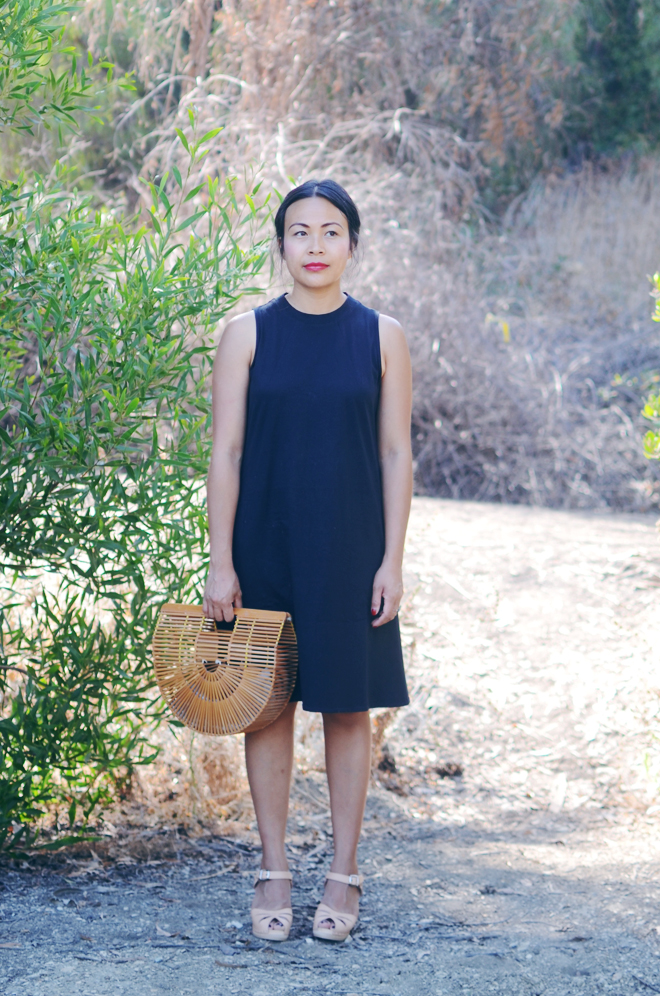 Black probably isn't a summer color, but this dress does make a nice summer dress (just don't sit in the sun for too long). I picked it up from Everlane a month or so ago, and it has the comfort of a t-shirt, but feels a little bit more put together. Ben didn't like it (he said it looks like a big t-shirt), but the girls said, "Oh mommy, I like that one." So four votes over one… girls win. And I like it, so that's all that matters. Plus, it's has pockets, so it's definitely a keeper!
Ben does like the bamboo bag I picked up at the thrift store, and I was so excited when I found it. I thought it looked familiar, then my friend reminded me it was just like the ark bag made by Cult Gaia, but vintage (and IMO, vintage always wins).
Lately though, my trip to the thrift stores has been a bust. When we went to the desert for a D-Day, I came home with a vintage plant basket and bag, but other than that, there hasn't been much at the ones near me. I'm hoping to make some time to visit a couple more this week, but with how things have been going lately, I don't expect to come across much, but you never know.
on me: dress, everlane. bamboo bag, vintage (new one here). nude clogs, lotta from stockholm.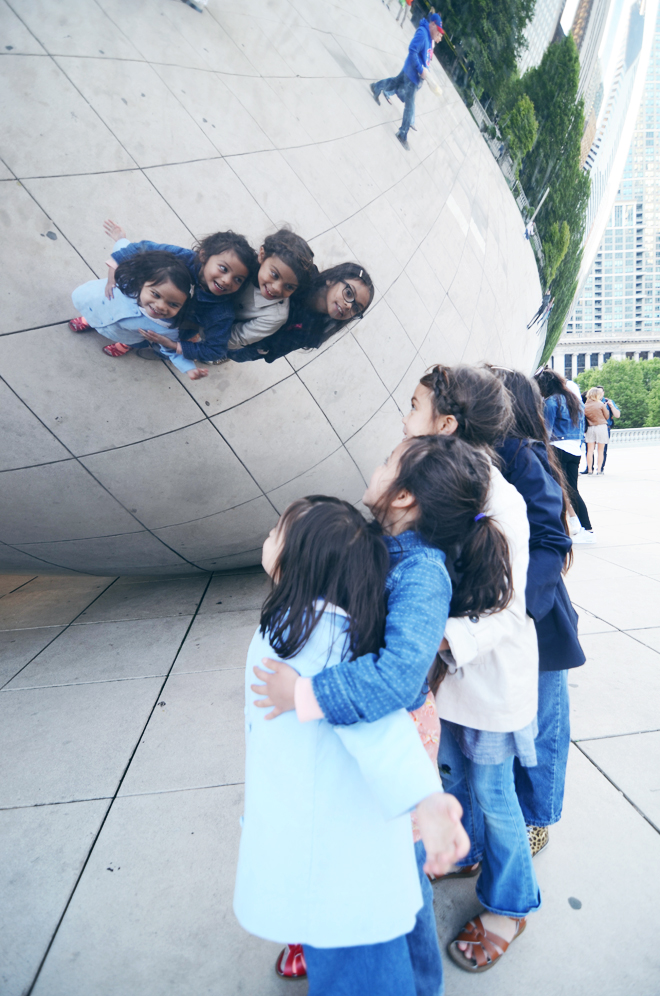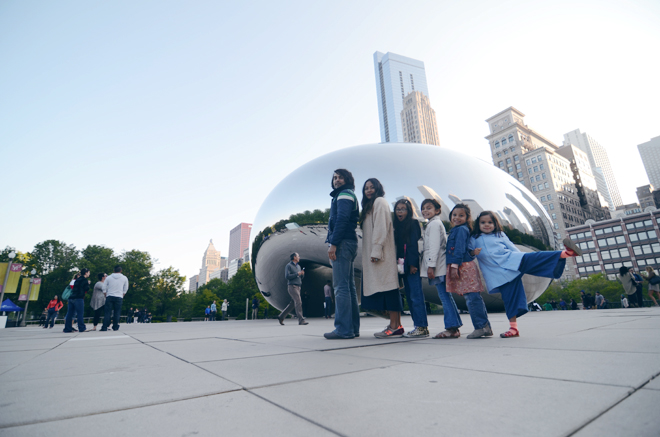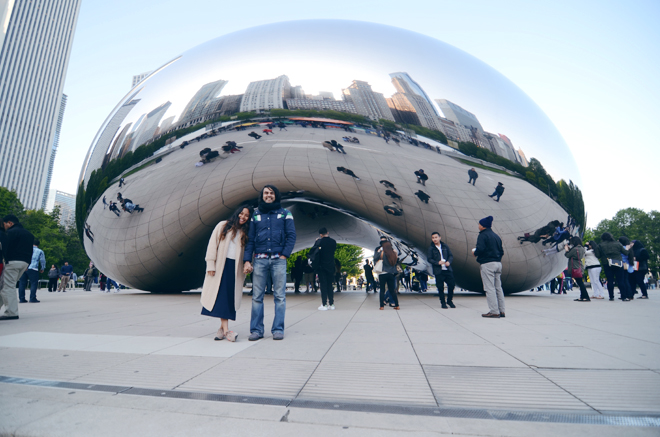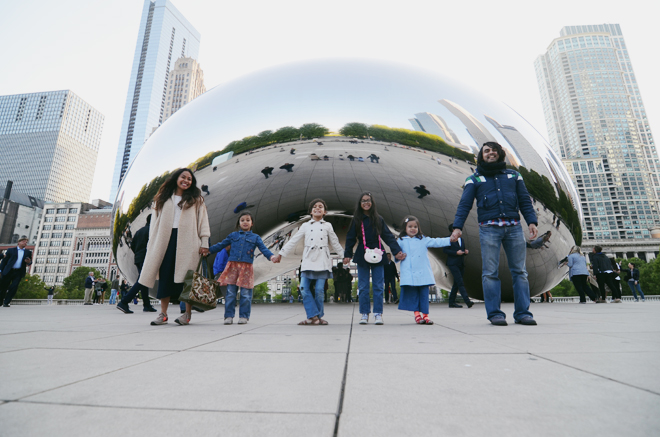 Of course we had to stop by Cloud Gate (aka the bean) and take a million pictures. It's such a unique way to view the reflection of the city (and ourselves). We were a little scared to touch it because you can see all the dirty hand prints, though it doesn't show up in pictures. Nevertheless, it's such a great spot to people watch, dance (there was music playing from an event nearby), and take lots of pictures. We walked all around and under, and the girls loved seeing how the distortion changed throughout the sculpture.
read more of our #bratchersixmidwestfix.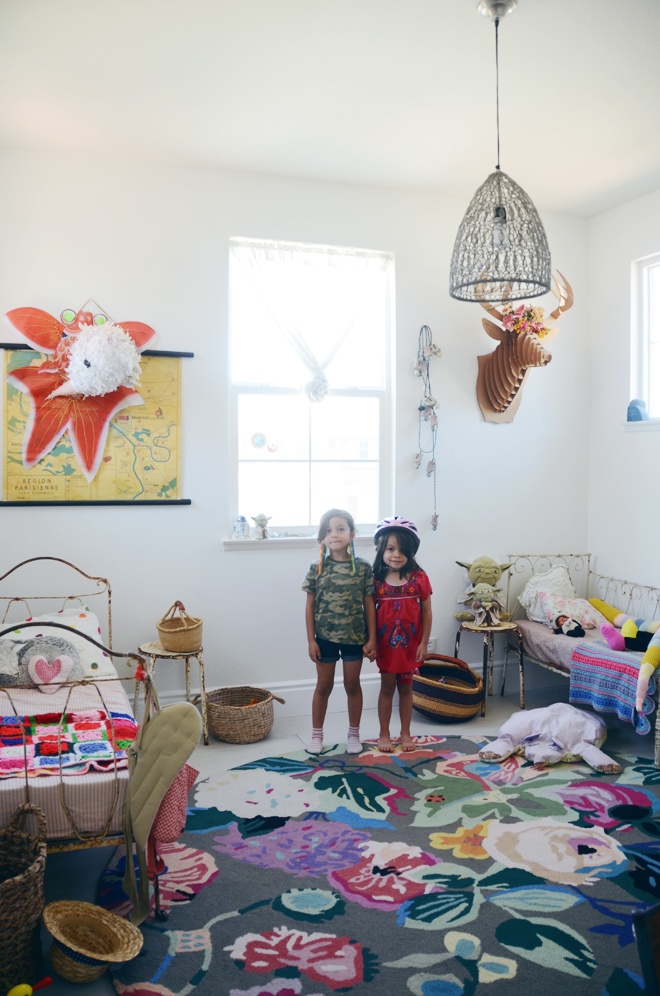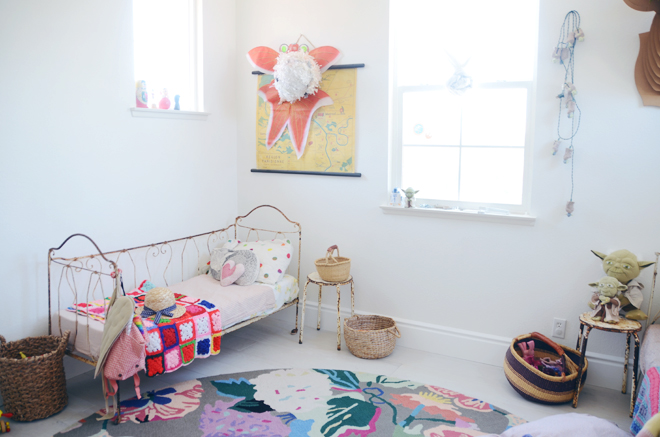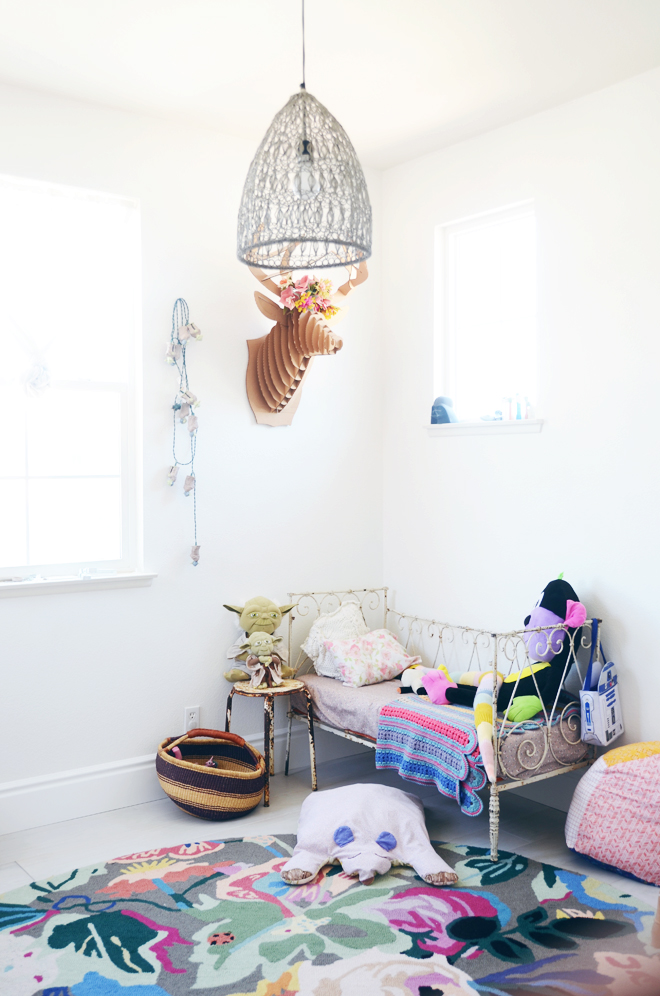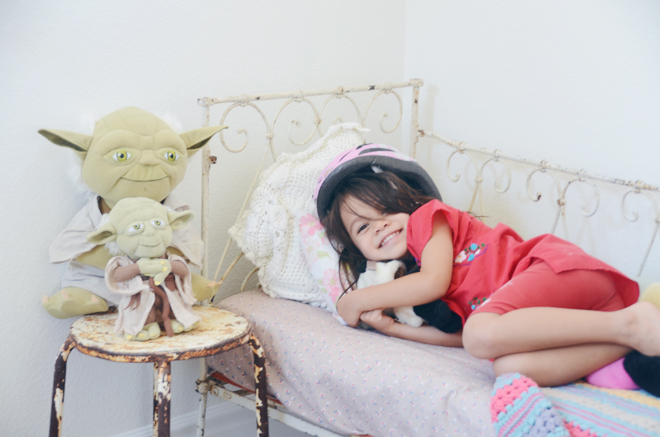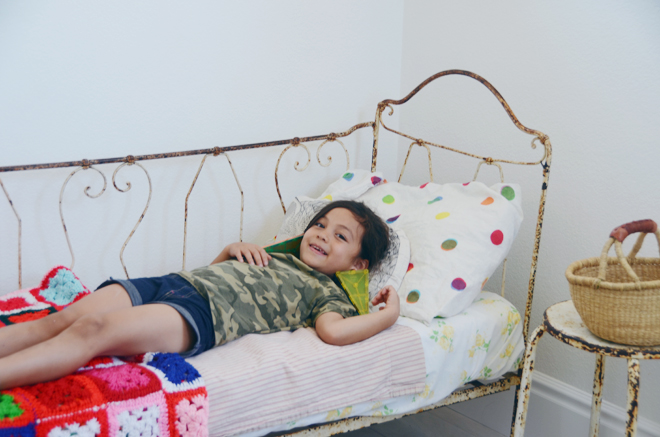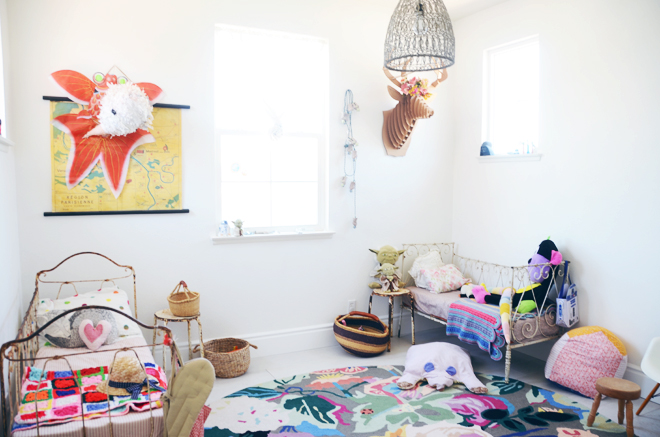 Soul and Glow have graduated to big girl beds, and I took these last few shots of them with their little beds in their room. I went back and forth on the decision to move them to a big girl bed for sentimental reasons; this growing up stuff is going way too fast. But when Glow told me, "Mommy, I'm a little squished," I knew it was time to move on to bigger. Here's a peek at their big girl beds (we're still waiting for Soul's mattress to come in). We've switched this rug out for a a simpler one, and we still haven't decided what to put on the walls. I'm hoping once Soul's mattress comes in, and the beds feel put together, I'll get inspired on how to decorate the rest of the room.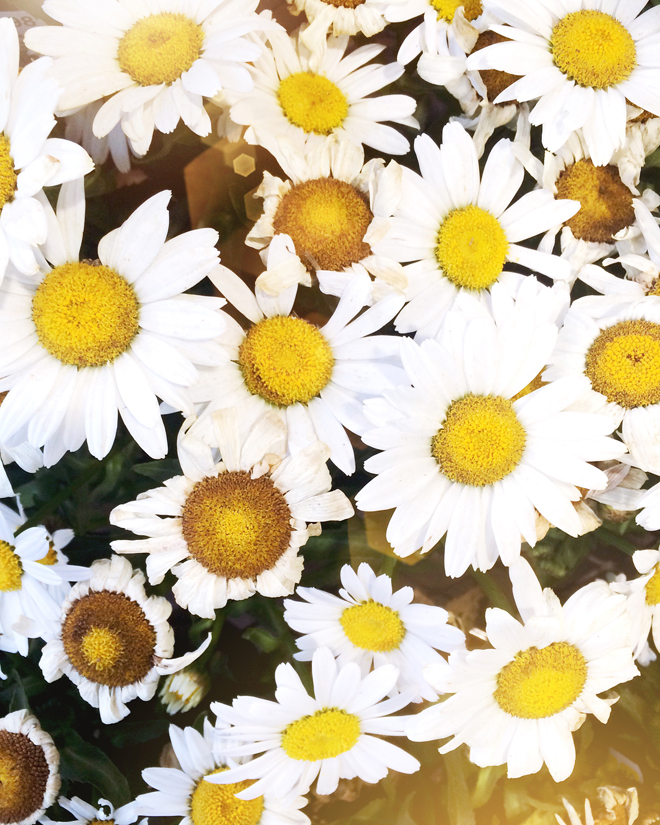 This week's learned, links, and thankfulness…
We're loving the Olympics, so I'm thankful for when the girls and I all pile in my bed and watch together. I love serenading them with the national anthem when USA gets gold.
Thankful my mom celebrated another year in her life! And she never ages.
Love these pastel colored macrame.
Caramel churro chex mix sounds good. I'd happily be snacking on that.
School is coming up soon and I'm finalizing my curriculum choices for the year.
We are enjoying the last bits of summer with lots of swimming.
The whole house got sick with some sort of bug a week ago, and we all took turns with it. Praise the Lord we are all back to enjoying our temporary good health again.
I want to paint the rest of the downstairs and give it a fresh coat of white, but I'm intimidated. I know I did all of upstairs, but starting again downstairs makes me nervous. Gotta find that motivation again.
We've got lots of garden projects up the wazoo, so that's what we will be working on this weekend. Happy weekending friends!