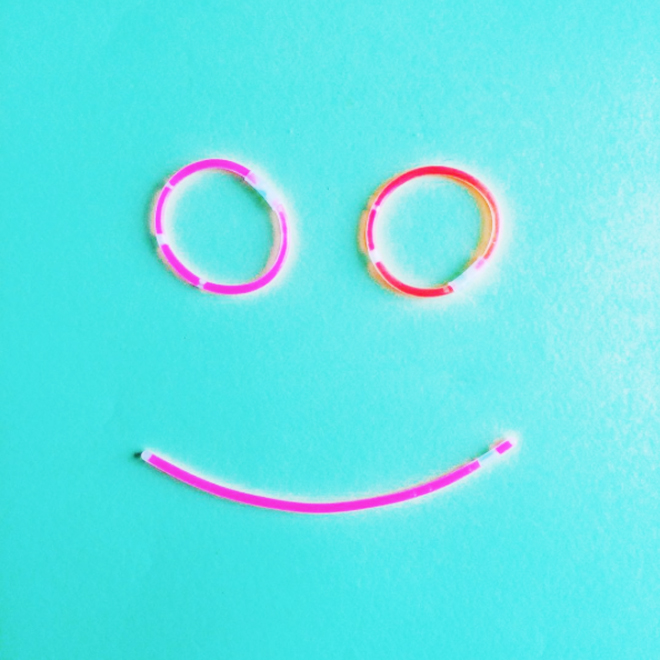 This week's learned, links, and thankfulness…
Glow is such a hoot. She says the funniest things. I'm thankful for all the silly things these girls do.
These seats look like it would make a great reading cushion for the girls. I'll put it on the to do list.
I love this vintage, fuzzy sweater from Ms. Tips. It reminds me of the one I have, but mine isn't vintage.
Pom pom fruit? My girls would have a blast making these.
Have you been to Target lately?! Oh man, so many pretty things. There were a couple pillows I almost walked out with (this and this), but resisted. This mirror is fabulous, reminds me of the French vintage ones I've been wanting to get.
Ben and I have started discussing vacations this year. We take lots of mini ones throughout the year, usually for each person's birthday, but we want to do a major road trip with the kids, and possibly something out of the country for just the two of us.
We started Life of Fred math this week for Soul, and I really like it. The girls do too! Any of you use that curriculum? If so, I have a couple questions for you. If you don't mind me asking, please leave me a comment, and I will email you.
Our backyard is really coming along. I love how cozy it feels back there, especially with my Christmas present. I'll admit though, a lot of work and upkeep goes on to having an edible garden, but it's worth it. It's such a satisfying feeling to pick fruit (herbs and vegetables too!) from your own backyard.
My heart has been weary for the last month and I haven't wanted to spend much time in reading the Word because I was frustrated with a specific trial. I finally started again this week and what life it brings! It speaks light and joy into my heart. Though I know it's what I need every day of my life, I still don't value it as I ought.
Thanks for tuning in to hear another list of my ramblings friends! Enjoy your weekend!!! xoxo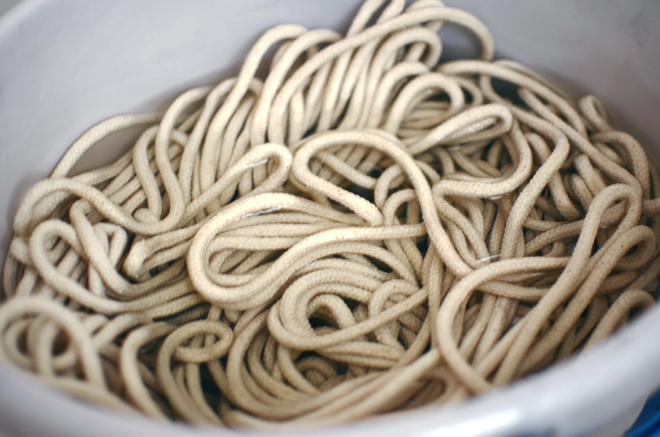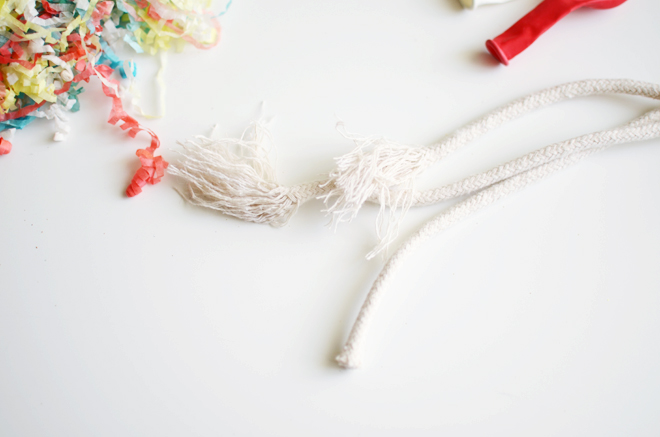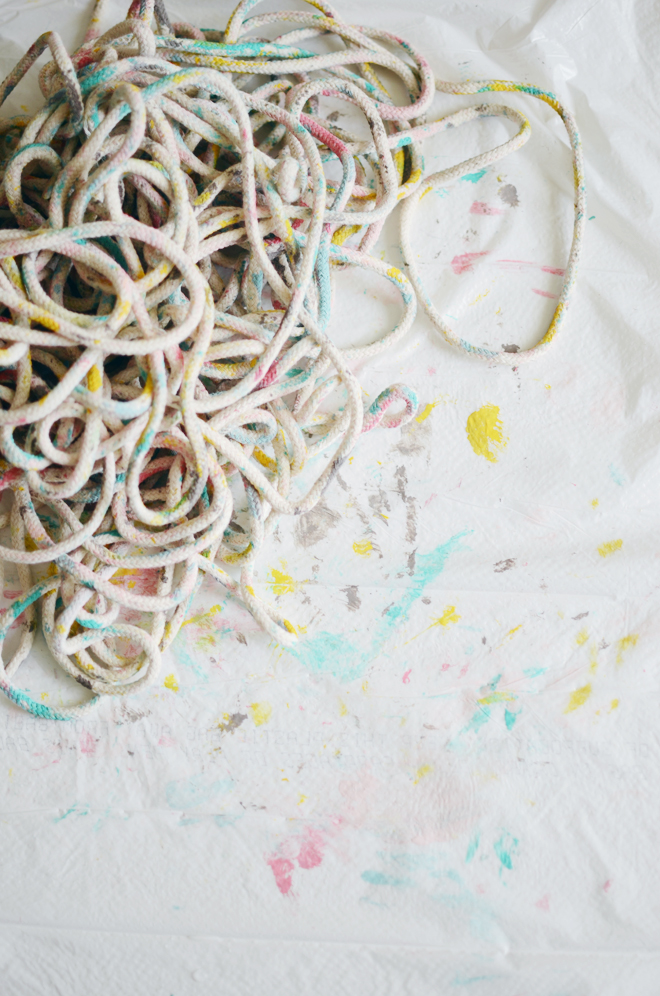 It's been so cold this first official week of January (okay, I know it's only California cold), and with the whole getting back to routine thing, I haven't been inspired to do much. In fact, all I want to do is stay in bed and watch movies. But, if you've read the previous post, despite my longing to be lazy, we have been back in the swing of things.
I've been wondering what I want to fill this year, and this space, with. I have a project I've been praying about for several months, and I'm hoping to get that officially rolling in some capacity in the next few months, but even that idea freaks me out a little. My sister is really good with video and she's been trying to get me to do some sort of craft video. There are all kinds of ideas swirling in my brain that sound fun and challenging, and I'm not sure what I'm up for (or what is realistic with my time). My main priority are the girls and teaching them, and then everything else comes after that. I wish I could clone myself, so I could have several things going at once.
Yesterday afternoon, I was able to find some time to start on a couple ideas. They are a work in progress, but I can't wait to see how it turns out. Do you have any new projects you've started this week?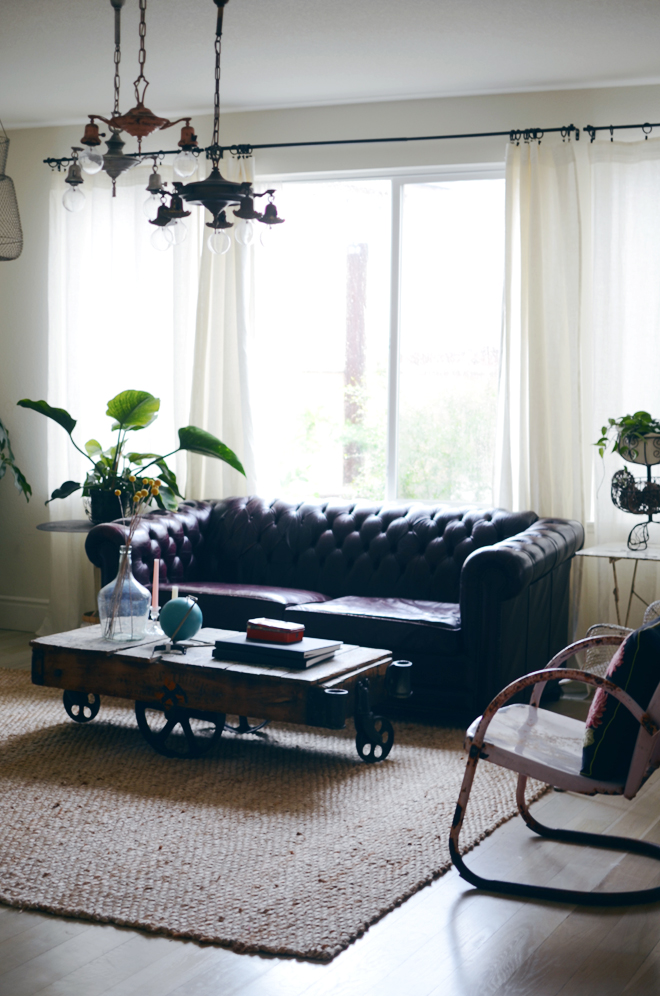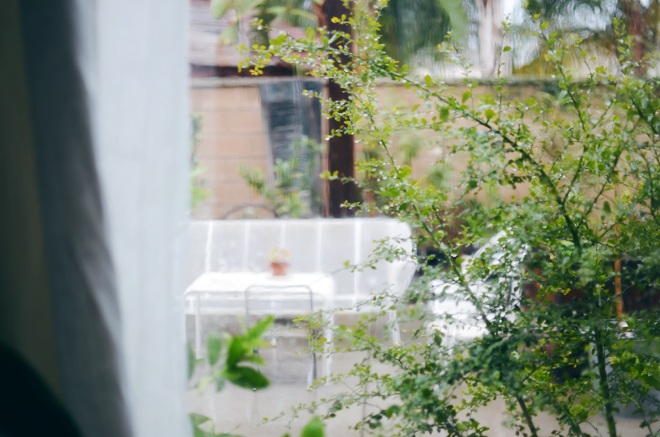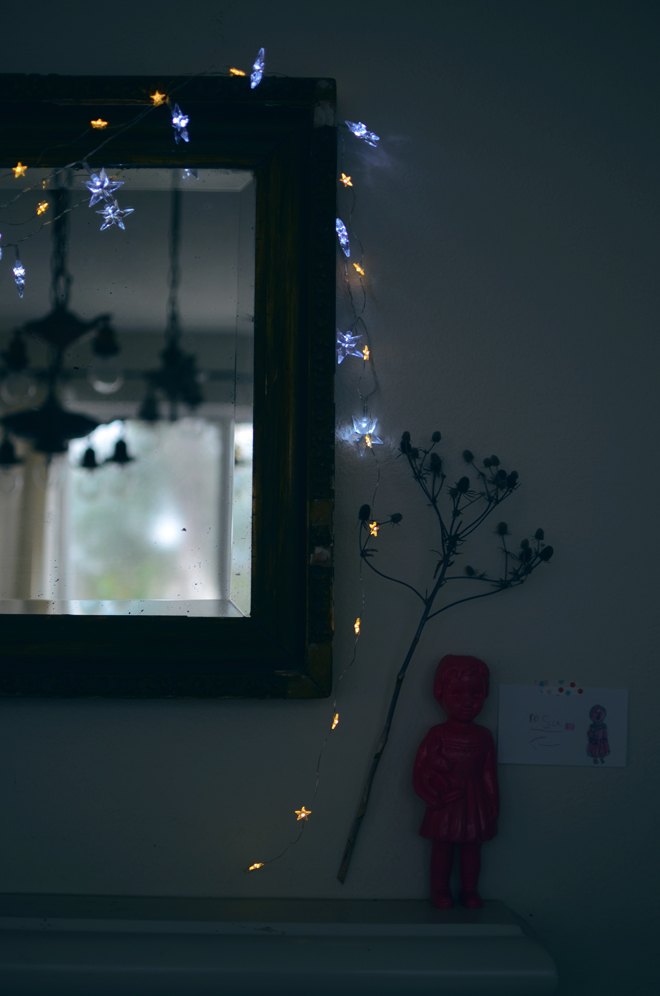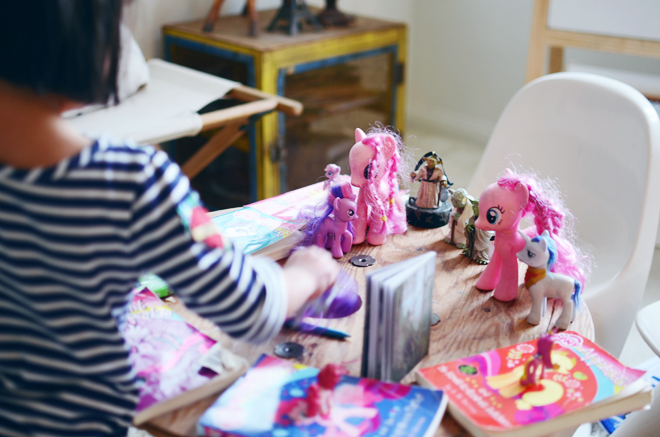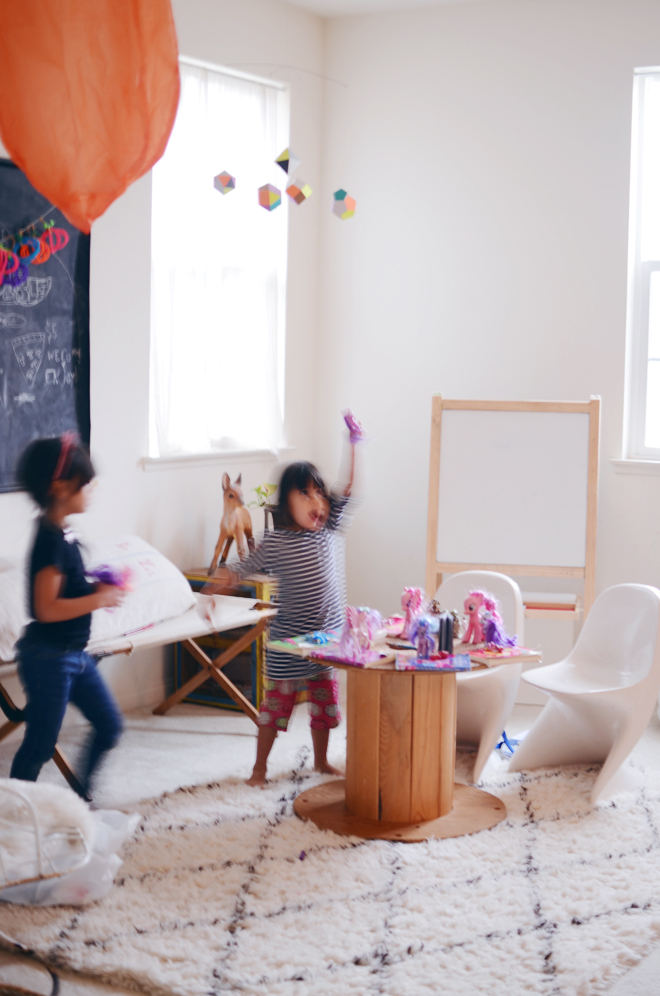 Monday got done. Woot! We did school, with much hesitation, but it got done. I was so tempted to declare it one more day of vacation, but alas, school it is. Tuesday came, the heavens opened up and gave us rain (California is doing a happy dance), and I wanted to crawl back into bed and declare it an "educational" movie day. HA! While that was so tempting, I resisted (oh it was tough), and made sure we got school done first. Then, we did the "educational" movie day. With math, reading, writing, history (saving science for another day) completed, I think we deserved it. Really though, with the forecast predicting rain all week, I'll be battling the responsibilities of having to homeschool with the desire to stay in bed and watch movies. The struggle is real. #firstworldproblems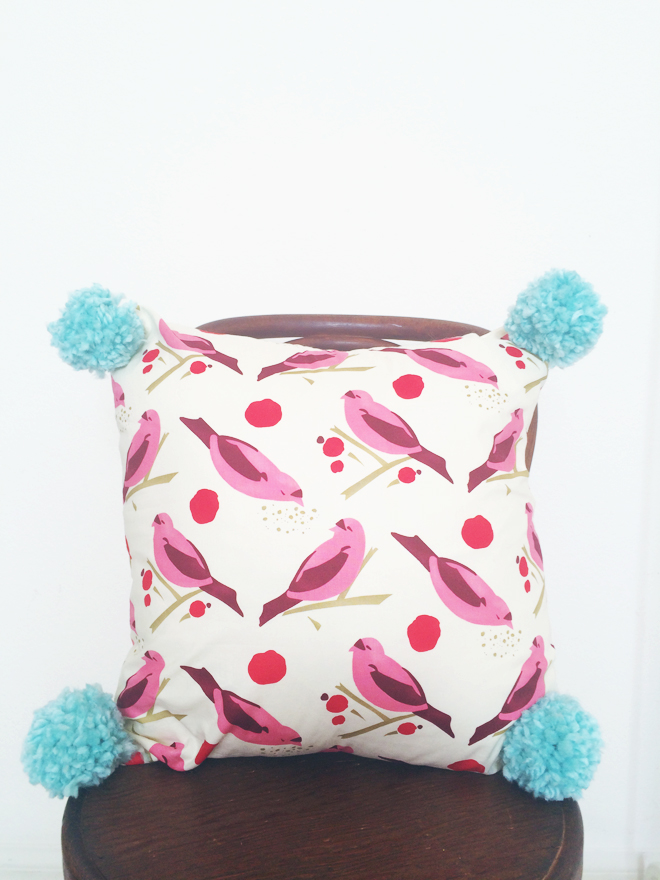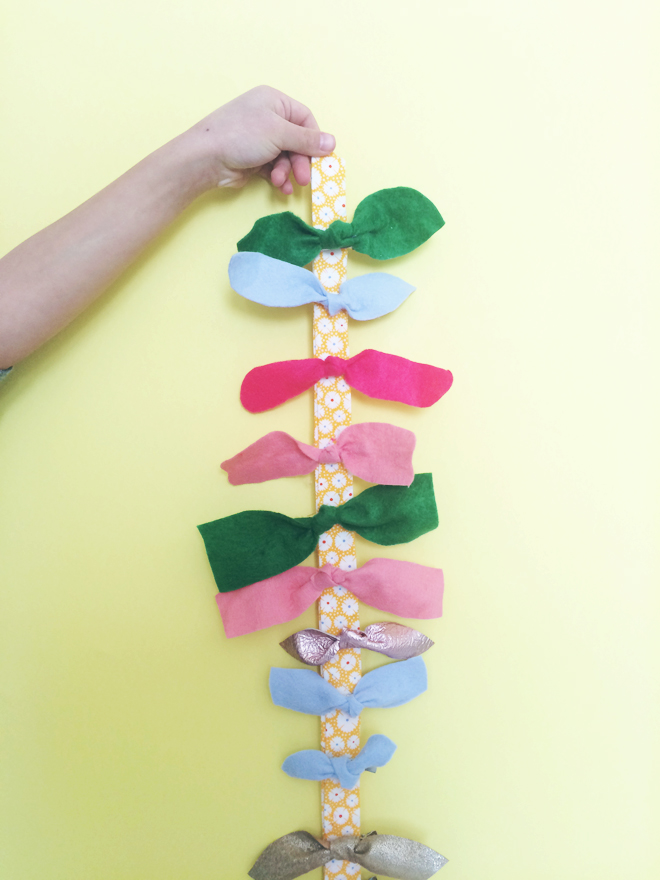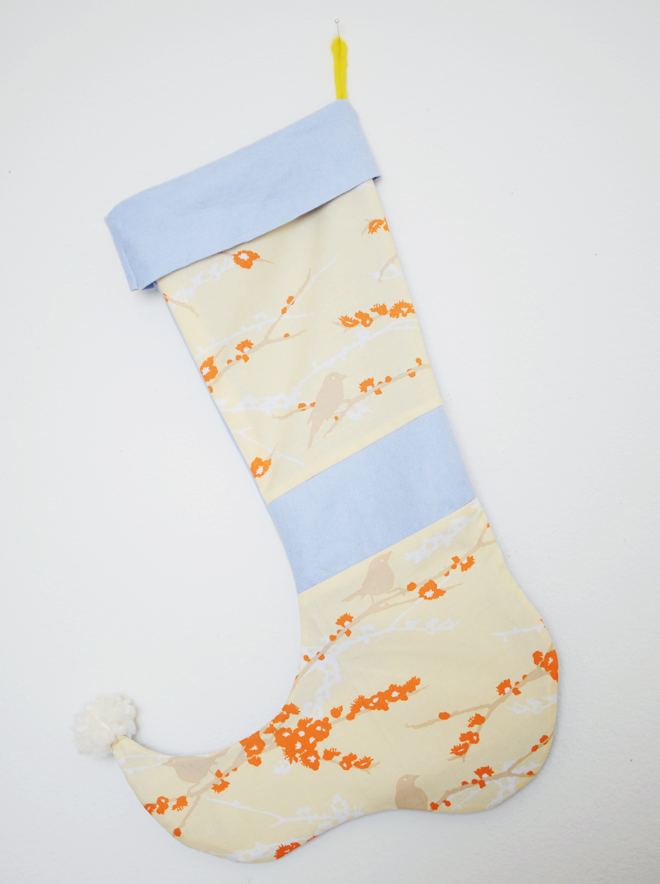 Here are a few of the presents we made over Christmas vacation. I made the pillow and stocking for the BFF and the girls made a bunch of bows for their friends. At the beginning of the break, I had an ambition list of handmade presents I wanted to make, but ran out of time. Those projects will be saved for Valentine's Day or for next Christmas, but if it's for Valentine's, then I better start planning now. I know January just started, but I bet February is going to sneak up on me.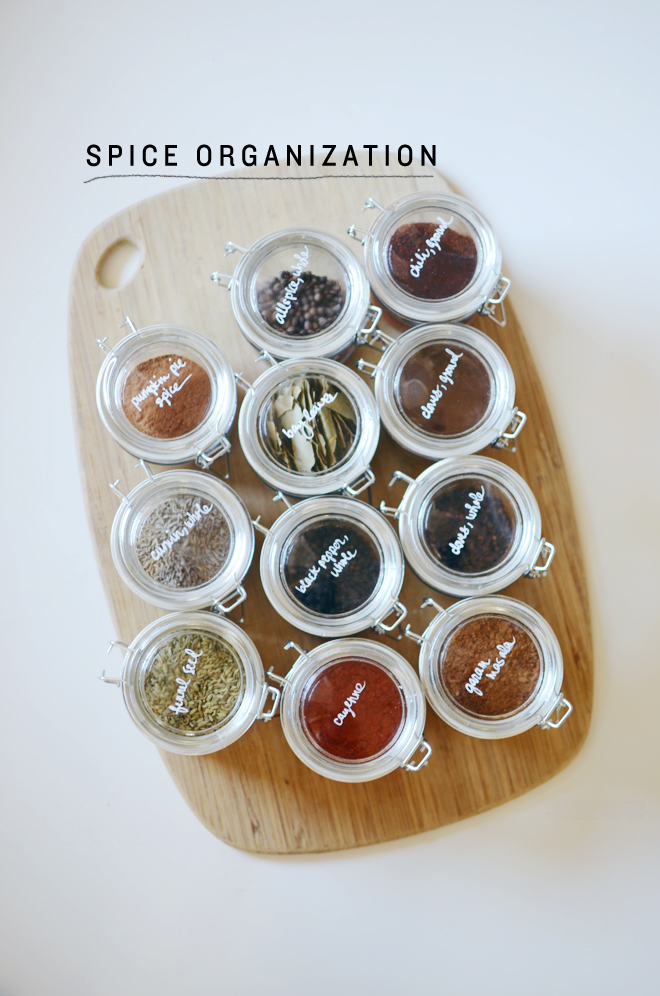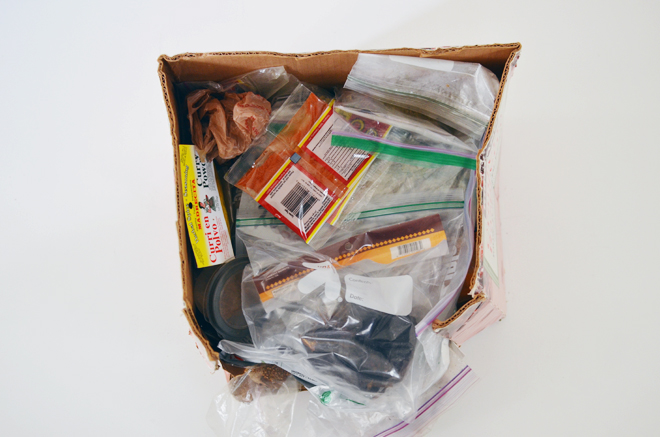 I have finally have some spice organization going on … woot! We've been married 10 years and our spices have been living out of that box on the floor of our pantry the entire time. It's pretty terrible, and when I'm cooking I spread everything out on the floor (like this), until I find the one I'm looking for, and then I toss it back in the box. It was one of my goals to get that thing organized during Christmas break. Then Michaels Maker's challenge to start of the new year is to organize a space, and I knew that my spice organization project would be perfect. This project is long overdue.
There were a few jars that Michaels had that would work well for spices. There was a 4oz jelly jar, some jars in the wedding favor section (this and this), and this one that I went with. I wanted to turn one of the drawers in our kitchen into a spice drawer, so I opted for the jar with the clear top, so I can see everything.
After going through my crazy spice box, I realized I have a ton of spices, even after tossing out the old ones. I cook all the time, and make a range of cuisines, thus we have a lot of spices. With a chalk marker, I labeled everything. I opted for a chalk marker so that the labels could easily be erased in case I wanted to change out some things later.
In total, we have 35 different spices and they take up a drawer and a half. This will definitely make cooking so much easier. Ben was getting our New Year's Eve recipe together, and he said, "Do we have All Spice?" I knew the answer, but I wanted to put the drawers to good use, so I sent Brave over to see if we had any, and sure enough … we do, both in whole and ground. *high-five* I love my new spice drawer!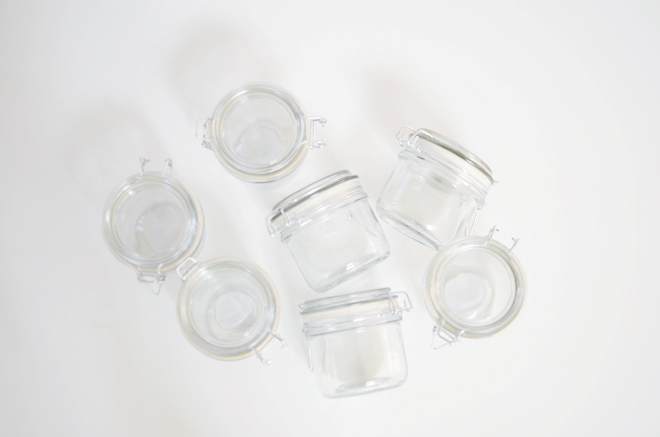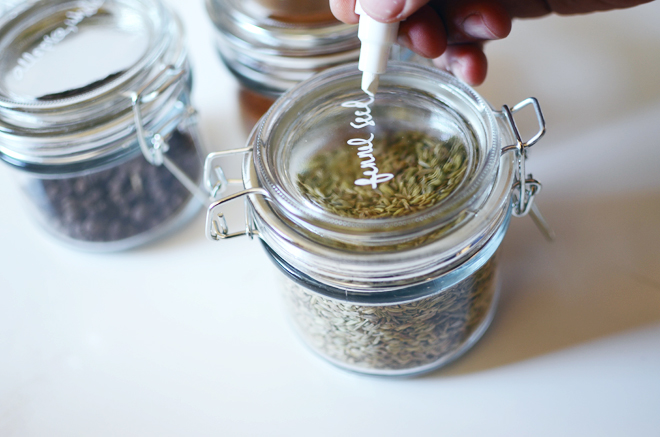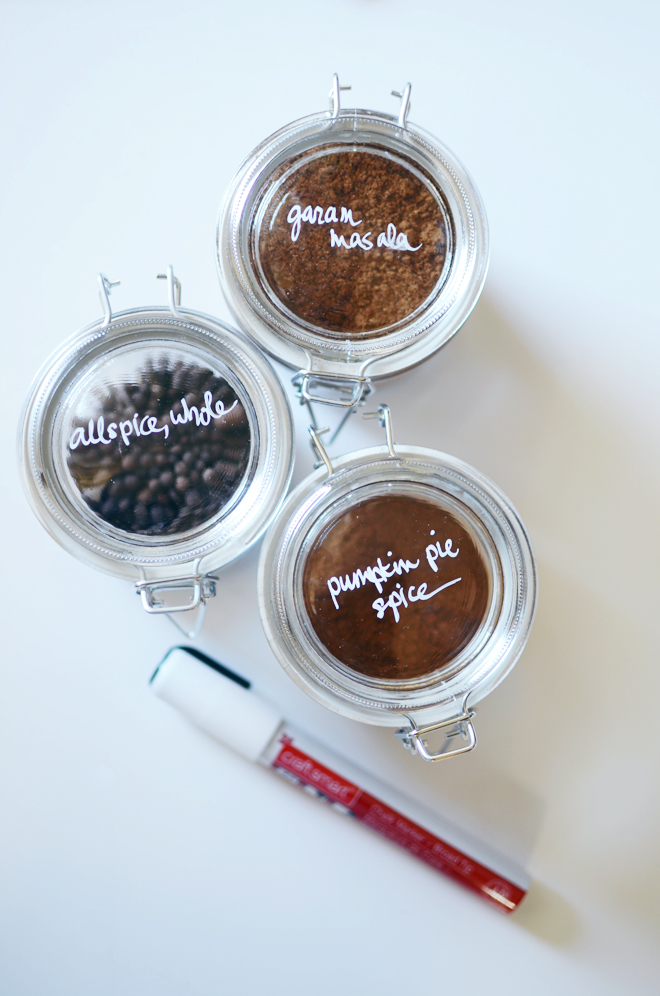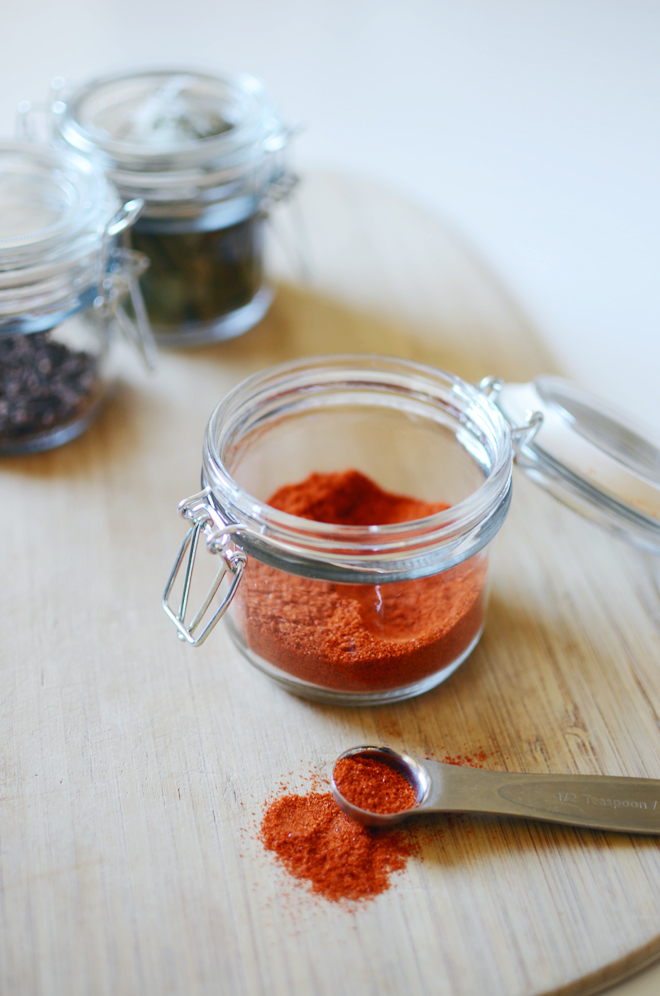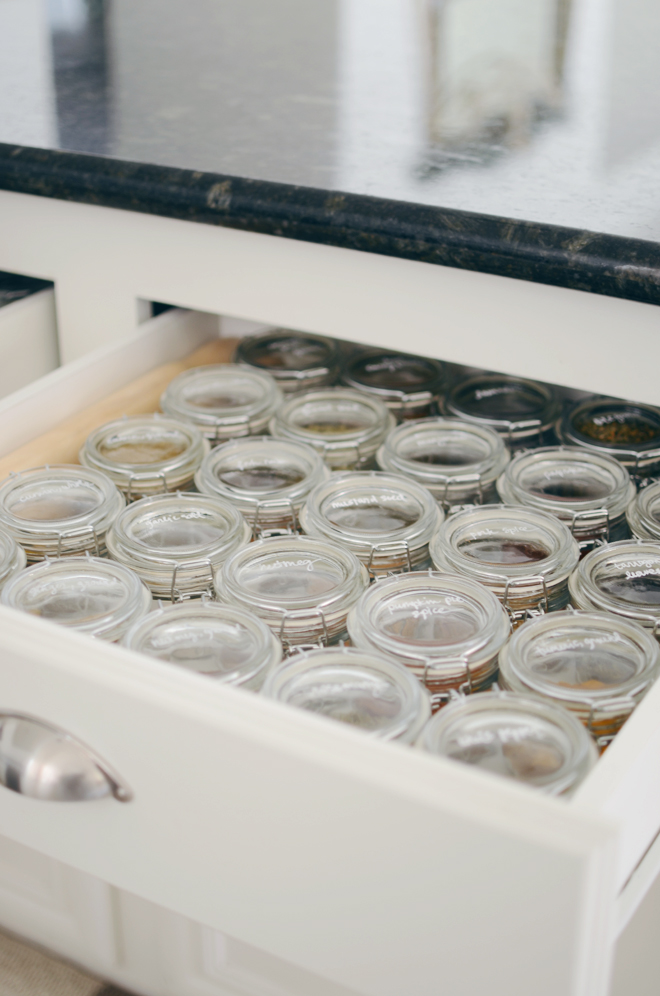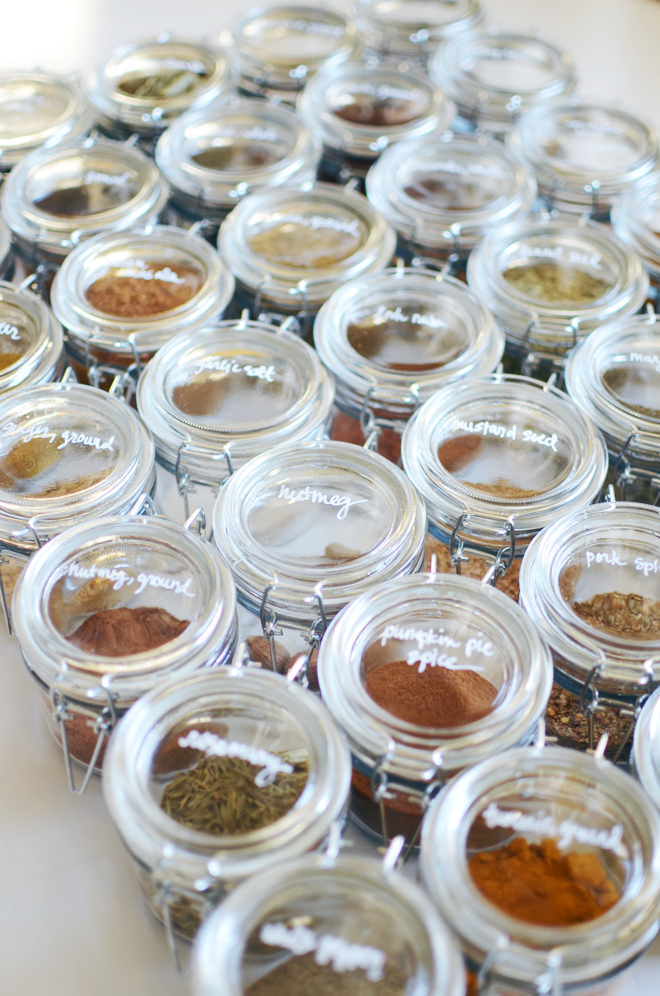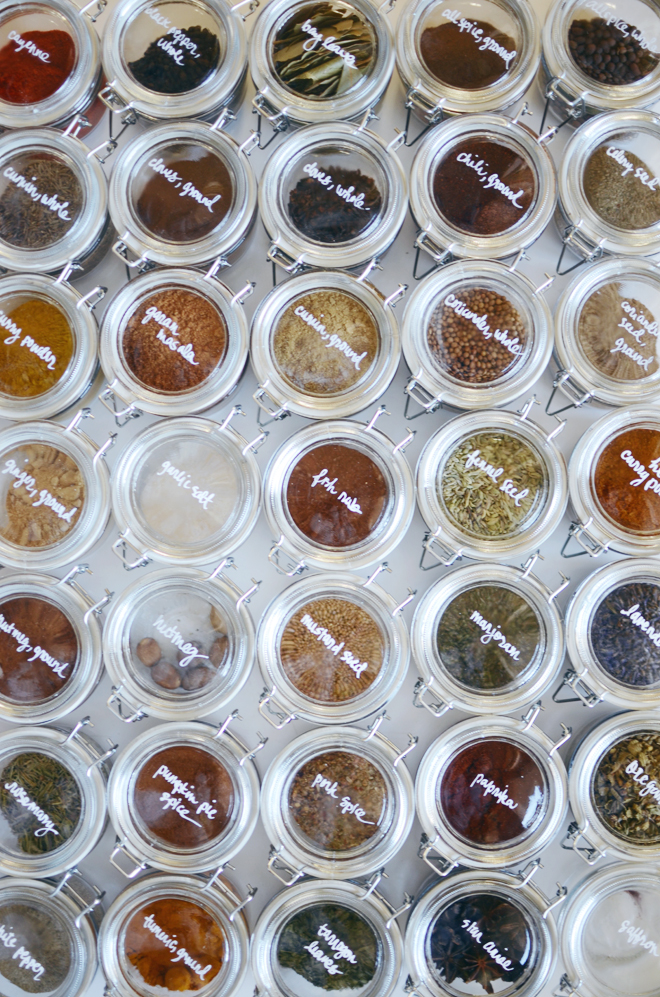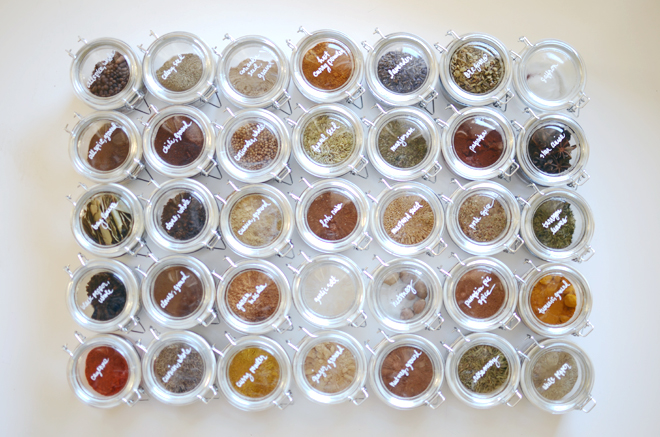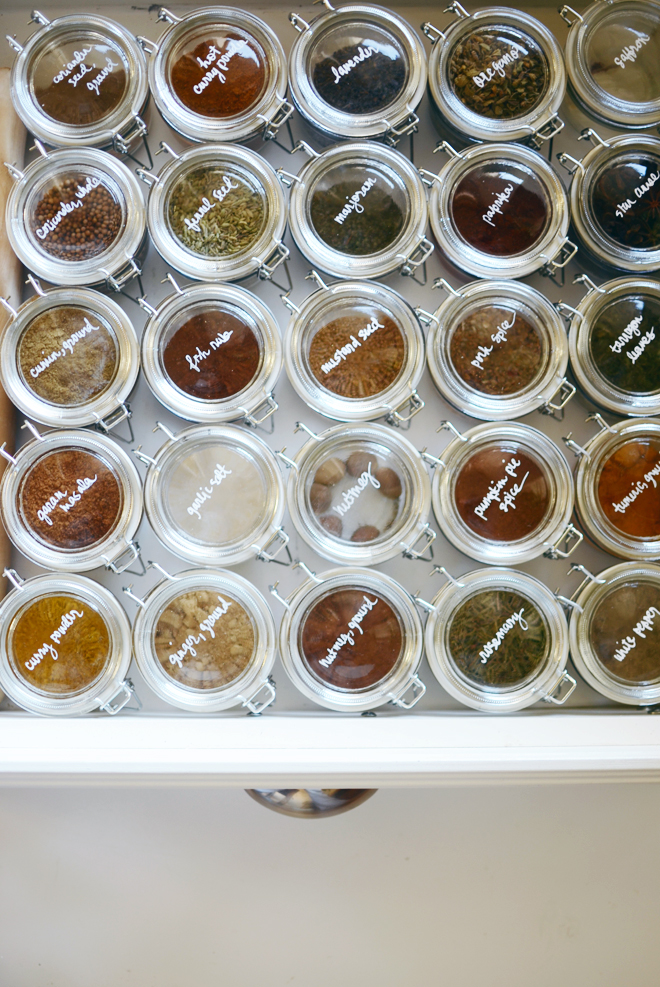 Happy New Year friends! What's the first project you want to tackle this year?
Supplies for this project were provided as part of the Michaels Makers Series.

Loading InLinkz ...