I've been helping the BFF prep for her niece's first birthday party. In the Korean culture, it's called a dol and it's a really big deal; it's like a sweet sixteen, quinceañera (for latin cultures the big birthday celebration happens at 15), or a Philippines debut (Filipino culture have a debut on their 18th birthday).
We made flower crowns for each little girl in attendance and flower pins for the little boys. I used the DIY crepe paper floral crown that I shared a long time ago, and I got to play florist again and made the flower arrangements for the party. It was so busy I barely snapped any pictures of the party, or the sweet celebrant and the felt flower crown I made for her. Though you can see a sneak of the party here and the happy celebrant with one of her aunties (and she's wearing the floral crown I made). It was fun helping out since it wasn't my party and the stress of planning wasn't on me. Plus, Linda and I had fun chit-chatting as we were crafting away, and when the two of us are together we just blab and blab and blab… our husbands have to cover their ears when they're around the two of us together because our volume skyrockets when we're together.
Vietnamese Chicken Pho. This recipe is always a winner. I know it's summer, but I was really craving this hot soup. In college, I used to love my pho loaded up with hoisin sauce, but nowadays, I love it with siracha. Even the girls love pho and Brave douses hers with siracha (I have to tell her to stop)!
White Bean and Ground Turkey Chili. Now that dinner club is back, this is my go-to recipe; easy to make for large groups and economical too!
Week 7/28 – 8/1
Monday: Spaghetti and Herb Filled Meatballs
Tuesday: Leftovers
Wednesday: White Bean Chili (probably again)
Thursday: Leftovers
Friday: Sushi/pizza night
Ben and I realized typical American food isn't our thing. Sure, we love a gourmet burger here and there, and maybe a good steak once a year, but our preference would be Asian or Mexican foods, or the fusion of both (like this and this recipe). Of course, anything that is spicy is also our fave; we also love the flavors in Indian cuisine. We are pretty adventurous when it comes to trying things, and of course Ben will always look for healthy options. Everyone is always amazed with his ability to practice self control when it comes to food. I get weak in the knees when it comes to dessert. I think eating out is also difficult because of his pickiness with the lack of healthy options out there, so we prefer to cook at home and do our own spin on restaurant favorite dishes to make them healthy.
This is more of us roaming around Singapore, and you get a one picture of us with our bowls of food (we ate so much there!). There will probably be two more posts just of all the different food we tried; we wanted to try as many new dishes as we could! Ben and I seriously walked everywhere, as well as the MRT (their subway system), and my friend, Abby (pictured above), was the best tour guide. Not only did she take us all over the place, she knew so much about Singaporean history and we loved hearing all her stories. All her stories made this country come alive for us even more, and it deepened our appreciation for this city/country.
Pictured above is Haji Lane, Chinatown, Botanic Gardens, Fountain of Wealth, and more bits of Singapore.
Tissue Paper Cheer Pom Poms
Supplies:
3/16″ x 12″ dowel (cut in half, so you end up with two 6″ pieces)
Twelve 16″ x 20″ sheets of tissue paper (the gift assorted packs work well)
Colored masking tape
Scissors
Glue
Directions:
1. Stack 6 sheets of various colored tissue papers together, fold over so that each side is 10″.  Cut 1/2″ slits down toward the fold (stopping 2″ away from the fold), all the way across the sheet.
2. Overlap 2″ of the dowel onto the 2″ of the tissue paper, add a bit of glue, and start rolling the tissue paper (the part that isn't cut) around the dowel. If needed, continue to add dabs of glue as you roll to secure. Once the entire length is rolled,  wrap the 2″ of the tissue paper, where the dowel is wrapped, with your colored masking tape until the end of the dowel.
Let the kids turn your house into their very own cheer camp! Get ready for hootin', hollerin', and lots of jumping (possibly, somersaults too!). When I was in the second grade, it was my dream to be a Boston Celtics cheerleader and I distinctly remember drawing a picture of myself wearing a green cheer outfit and waving pom poms. My parents bought me a set of white, plastic, string ones, and I loved those a lot. Then, when I was in 4th grade I started taking private baton lessons and would compete doing baton (complete with sequins outfits, tight bun, and bright make-up). That changed my dream of being cheerleader for a basketball team into a baton twirler for a football team.
I loved the twirling, spinning, and catching the baton after it was spinning in the air. One time, I was practicing late in the backyard, my told me to come in since it was getting dark, but I didn't listen… I was doing my routine, threw my baton high up in the air to spin, I spun around, then as I was waiting to catch it (it seemed to take a long time to come down and I couldn't see it when I looked up), then BOING!, it hit me smack dab in the middle of my forehead and I got the biggest bump and bruise. I went to school the next day with a hat on.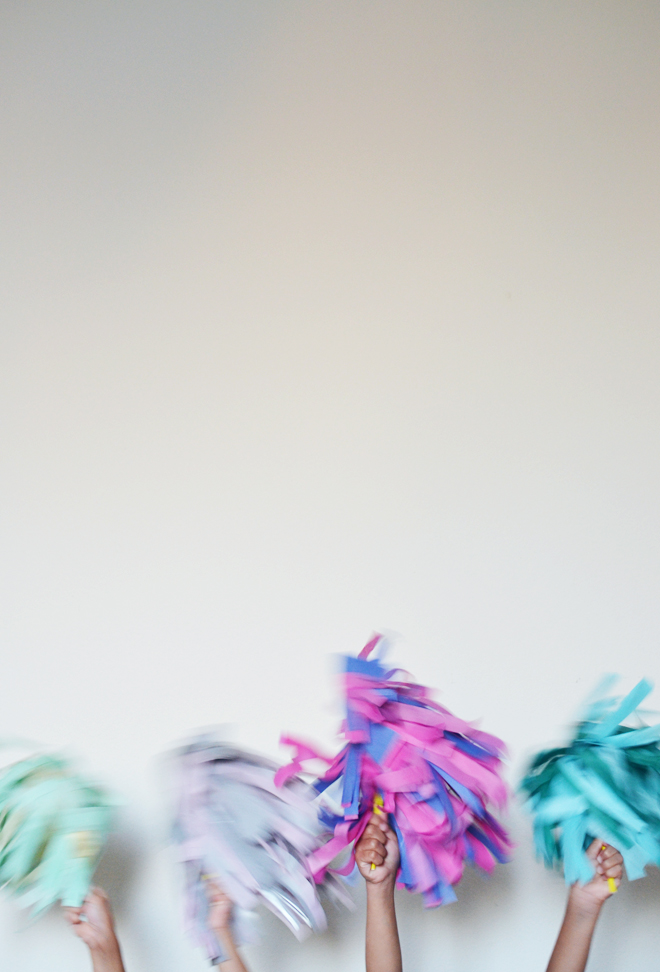 Anyway, you never know what dreams your kids may come up with, and what they eventually will want to pursue. Therefore, it's fun being able to create with them now and explore things they might fall in love with, you never know when that spark will light up within them and become part of their dreams for their future. Obviously, I never became a cheerleader or baton twirler, but those silly dreams and pursuits all have helped shaped who I am today.
on true: lula gum tunic, misha lulu. pants, fab kids.
Of course, besides the plant nursery, Ben would love the place where you can buy all sorts of fresh fruits, vegetables, and meats! He went by himself the first time (I was prepping for my classes), and he came back with $15 worth of fruits that we had never tried before! We also pretty much ate all the fruit in one sitting. We had rambutan, lychees, custard apple, mangosteen (my fave!), dragon fruit, and water apple. We didn't venture to try durian (though I did have a durian dessert!). He took me back to the Tiong Bahru wet market a few days later and I loved looking at all the different things they were selling. Totally different from our farmers markets for sure!
It was so humid and steamy that once I took my camera out snap some pictures, my lens was completely covered in fog. That's why that first picture looks somewhat cloudy, and I had to keep wiping the fog away to take more pictures!