Three Ingredient Peanut Butter Cookies
makes about 18 cookies
Ingredients:
1 cup peanut butter (I prefer chunky over creamy)
1 egg
3/4 cup sugar
Nutella (totally optional, but makes it so good!)
Directions:
Preheat the oven to 350 degrees F. Combine the peanut butter, egg, and sugar together well. Spoon 1 tablespoon of batter into a ball onto the baking sheet, and flatten ball with a fork twice to make a crosshatch pattern on top of the cookie. Sprinkle some sugar on top and put it in the oven for 6 – 8 minutes.
If you want to make it dangerous, sandwich a teaspoon of Nutella between two cookies. There you have a peanut butter – nutella sandwich cookie. Seriously, it's so amazing. Technically, if you do it this way, it's a four ingredient cookie, but since the Nutella is optional, I'll leave it in parenthesis.
I'm a peanut butter dessert lover… peanut butter ice cream, peanut butter cupcakes, peanut butter cookies. Then, when you mix peanut butter with chocolate, oh man oh man, I know no bounds. Moderation? What's that?!
For True, we make these sunflower butter cookies since she's allergic to peanuts.
Old Navy teamed up with P.S. I Made This and sent us a box of summer pieces to decorate with tie-dye, fabric markers, beads, and puffy paint. If you have my book, Let's Sew Together, then you already know (and probably from this blog too) that I'm all about letting your kids have fun with drawing and painting on clothes. I love seeing their excitement in creating and their joy when they have their finished product. I have many fond memories of summers  spentadorning my clothes with puffy paint, which is so 80′s, but my girls had the same fun with it, so who cares?!
All you need are clothes to decorate and lots of fun things to decorate with!
The clothes were colored, so the fabric spray paint didn't stick too well, but I imagine if we used white shirts, that would have showed up fine. Brave ended up wanting to draw on hers with fabric marker. True went for tie-dye and adding beads to her shorts. Soul was all about the puffy paint; I helped her with her shirt and she did the shorts completely on her own. True and I did Glow's together and tie-dyed her shorts and gave her some fringe on her top. We made some tassels and pom poms out of embroidery floss, attached those to a safety pin and added those on. Once everything was washed, dried, and ready to go, and they put them on, it looked like they were going to some music festival. Thus, in true festival style, we made some crowns to go with their outfits too.
Fringe Crowns
Supplies:
22-26 gauge floral wire
Wire cutter
Scissors
Glue gun & glue stick
Crepe paper streamers
Directions:
Cut the wire in a length appropriate for your child's head. Add a dab of glue at one end, wrap the crepe paper around and continue down to wrap the entire length. Add another touch of glue at the end of the wire to secure crepe paper on, and twist the ends of the wire together to form the wire crown. Cut 30-40 – 6″ strips of crepe paper streamers. Layer 2 or 3 together, cut slits toward the center but not all the way through, and repeat for opposite end. Pinch together and twist onto the wire crown. Repeat until the entire crown is covered in your desired amount of fringe.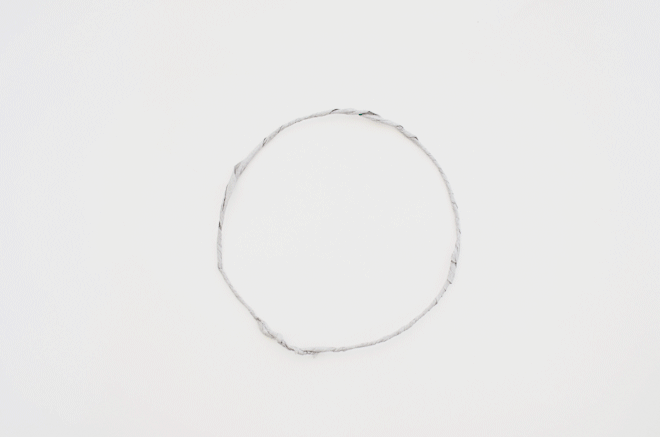 It's the perfect "Camp Home" activity, and we are all having so much fun making things together. It does get messy, so make sure you have a space you can get messy in. We had a large piece of plastic down and worked in clothes that could get stained in case some of the dye and paint ended up elsewhere. Make sure you wash clothes beforehand, and you'll also have to be patient and give clothes ample time for dye to set and paint to dry, so keep that in mind too.
I was intimidated by the tie-dye at first, but it ended being quite easy. We will probably try our hand at getting a little fancier with tie-dye patterns on a home sewn dress soon.
on the girls: jersey tanks, ruffle tanks, denim shorts, all c/o old navy.
This post is sponsored by Old Navy. Thank you for your continuous support of me, this space, and the companies I decide to collaborate with! xoxo
Hummus Quesadilla. I wanted to make this, so I made hummus, but forgot to get avocados, so the meal was pretty boring. This week was insanely busy, so making this is the cooking I did for the week. The other nights were macaroni and cheese, sandwiches, and leftovers. Sometimes, this is what life looks like and it's all good.
Week of 6/16 – 6/20
Monday: Seafood Pasta
Tuesday: Leftovers
Wednesday: White Bean Chili
Thursday: Leftovers
Friday: Sushi
And to show you how the girls ate their quesadillas while Ben and I were running around the house trying to take care of things…
Not at the dinner table and in front of the iPad. Probably didn't even need to blog a "Family Meals" post this week since it was kind of ho-hum, but this is what life looks like sometimes.
I went to the Modernica factory sale, but I didn't go for a chair, I went for a light. I wanted one last year, but it wasn't in the budget that time, but this year it was, and I came home with one. Woot! At $150 off regular price, that's a pretty good deal! Now, we just need to put it in one of the rooms.
This week's learned, links, and thankfulness…
I've never been a fan of carnations (and baby's-breath), but this garland full of them is pretty.
I'm definitely going to make a wrap tank following this DIY.
Singapore, I'm headed your way soon and we added a pajaki making class to the schedule (see here). Hope to meet some of you there!
My brain is fried, my to-do list is daunting, laundry is everywhere, and my bathroom is embarrassingly messy, and I've yelled at the girls way too much this week. On the bright side, we completed another school year (hip, hip, hooray!), the Spurs are up 3-1 against Miami (#gospursgo), and all the fruits and vegetables plants in the backyard are looking good, so it's not all bad here. How are things in your neck of the woods?
T-Shirt Market Bag
from Michael's "find a project" section on their new shopping site
Supplies (shop the items needed in one click here):
Short sleeve youth shirt (I used a small)
Tulip Soft fabric paint
Palette paper
Paintbrush
Sewing machine
Coordinating thread
Directions:
1. Wash and press the shirt. Turn wrong side out and sew the bottom opening closed.
2. Cut off the sleeves and neck. We cut a square neck off one shirt and a rounded neck off another. I liked the rounded neck better. Reinforce the top of the shirt by sewing along the shoulder seam. Otherwise, since you cut the sleeves, the seam will be weak and the threads will come undone when you use your bag.
3. Turn the shirt right side out, insert palette paper between the shirt's layers, and paint your design on. Allow one side to dry completely before flipping over to paint the other side.
We chose to paint oranges and lemons because the shirts' bright colors just called for something fruity.
The girls loved making it and they're excited to start using it. It's such an easy bag to make; use a new shirt or an old shirt, paint something on it or not, but who knew a simple t-shirt could be a cool market bag?!
I'm excited to be one of the Michael's Makers Bloggers, since it's my go-to place for craft supplies. Thankfully, they have a shop five minutes away from me, but if they aren't that close to you, Michael's now has online shopping available! They have projects on their new site, along with a supplies list and directions; you can even one click purchase all the items you might need for those specific projects. This market bag project is taken from their site (see it here) and the girls and I had a lot of fun working on it together. This is the first of the Michael's Makers challenge, and I'll have another one to share with you next month!
on brave: dress, misha lulu. on true: dress, buckleberry kids.