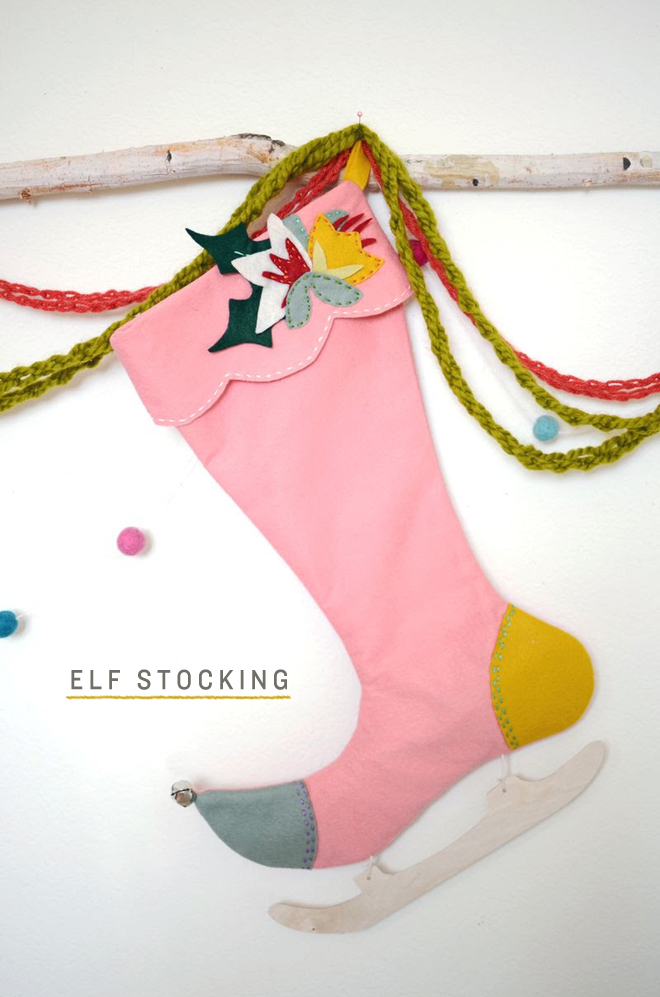 Elf Stocking
Supplies:
– Christmas elf stocking template (it's an oversized pattern, so you have to save and take to copy shop to get printed)
– 1 yard of wool felt
– 1/8 yard of wool felt in other colors (for heel and toe)
– Various scraps of wool felt
– Embroidery needle
– Embroidery floss in various colors
– 1/32″ x 12″ x 24″ birch plywood sheet
– Jingle bell (optional)
Tools:
– Scissors
– Sewing machine
– X-Acto knife
– Hole punch
Seam allowance: 1/2″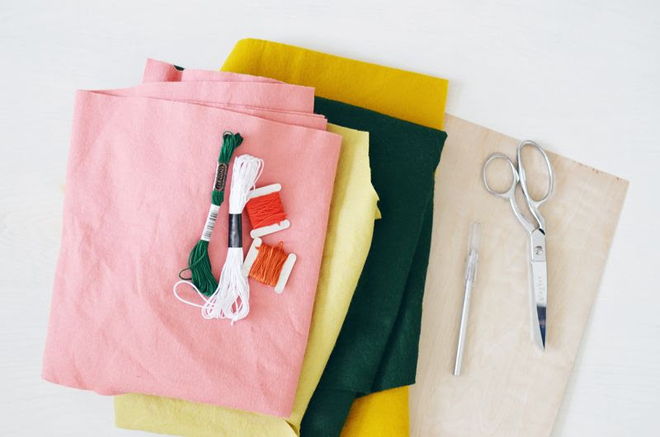 Directions:
1. Cut out all your pieces for your elf stocking: 2 pieces for front and back, 1 toe cap, 1 heel cap, 1/2″ x 3 1/2″ strip for hanging stocking, and pieces for the floral motif.
With a running stitch, sew on the toe and heel cap to the front of your elf stocking.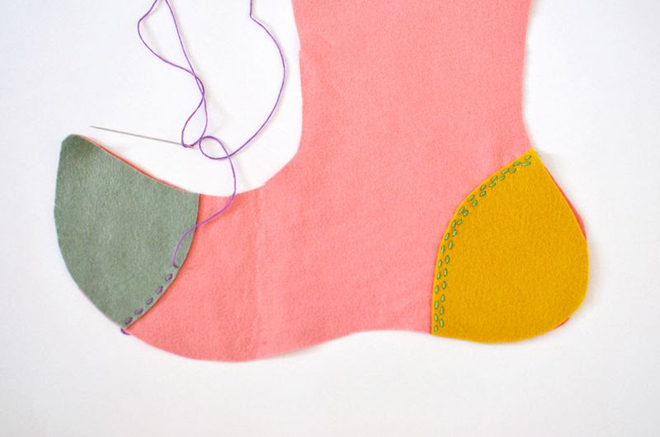 2. Lay out your floral felt pieces, pin in place, and hand embroider each piece on. Be sure to place the design about an inch away from the edge so it won't be hidden when the sides are sewn.

3. Place the right sides together. Starting about 4″ down on one side, sew down and around the bottom of the foot and up the other side stopping about 4″ from the top. Make a small 1/2″ cut perpendicular to the where your seam starts on both sides of the stocking. Clip curves and corners to prevent it from being too bulky and puckering.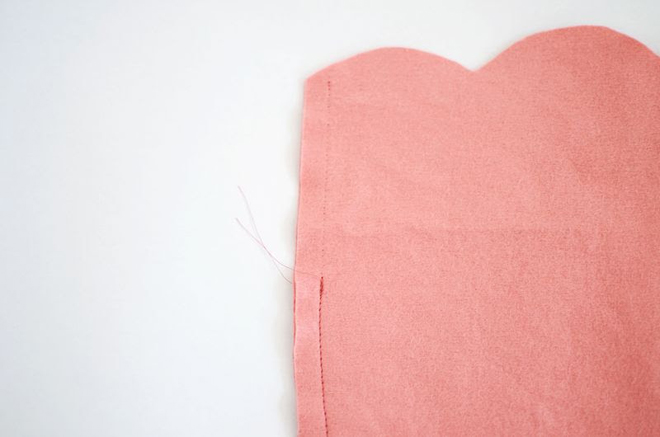 4. Turn the stocking right side out. Fold your 1/2″ x 3 1/2″ strip in half, and insert it about 4″ below from the top back, with the raw edge lined up with the raw edge of the stocking. Sew both sides of the stocking. Fold the top 4″ of the stocking down to reveal the floral design. Press your stocking and snip any excess thread.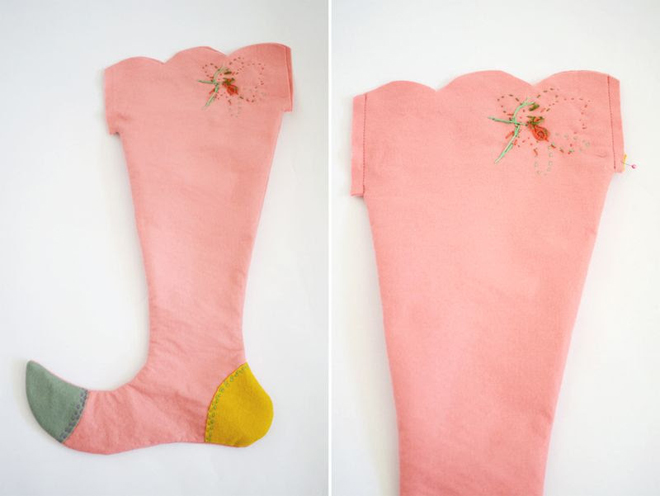 5. On the top portion of the stocking, add a decorating stitch that lines the scallop.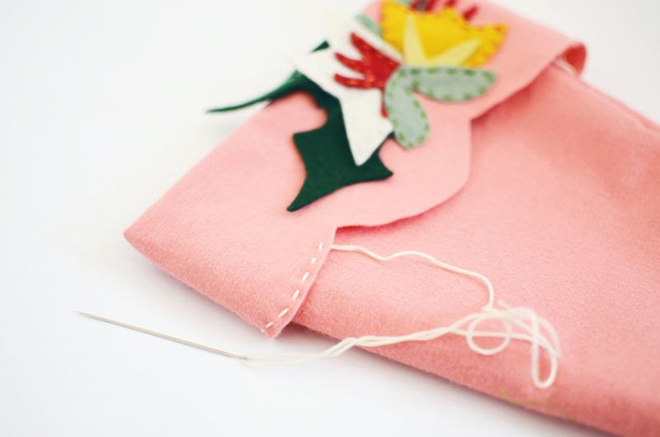 6. Trace your skate blade onto the birch plywood sheet and cut out with an X-Acto blade. Sand the edges to smooth. Punch two small holes 1/4″ on the wooden skate blade.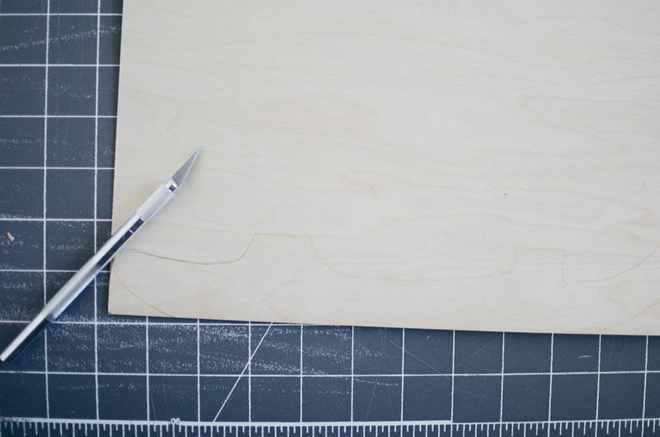 7. Using embroidery floss, attach the skate blade to the stocking. I let mine dangle about 1/2″ – 1″ below. Sew on a small jingle bell (or pom pom) to the tip of the toe.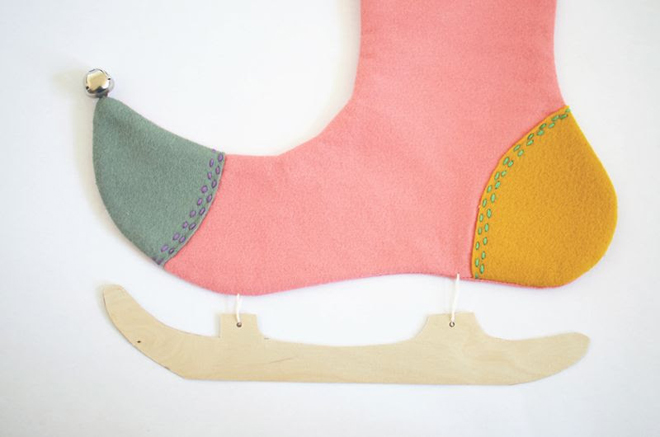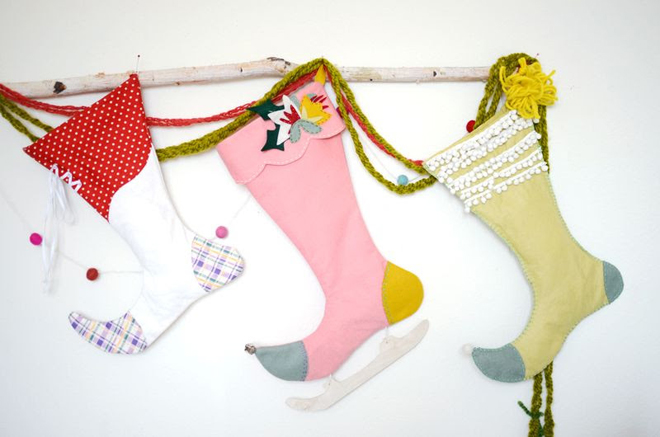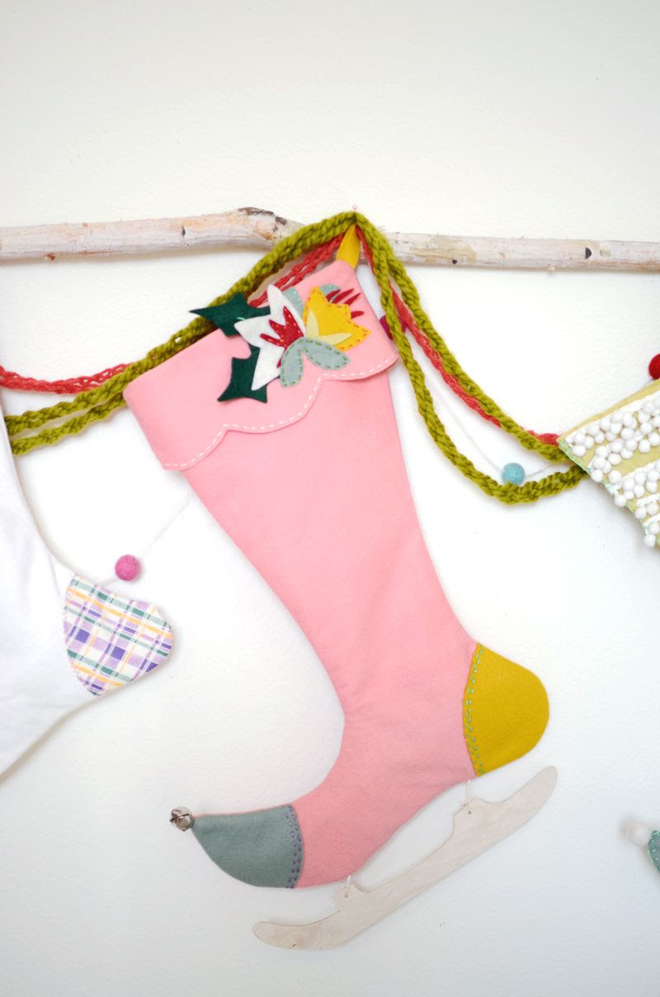 I think these elf stockings are a fun and quirky take on traditional Christmas stockings. If you want another tutorial on an elf stocking, I did this one a couple years ago with pom pom trim. I love looking up at our mantel to see all our six elf stockings lined up together.
Now, all our stockings are hung by the chimney with care, and our kids are waiting for Saint Nick to soon be here…