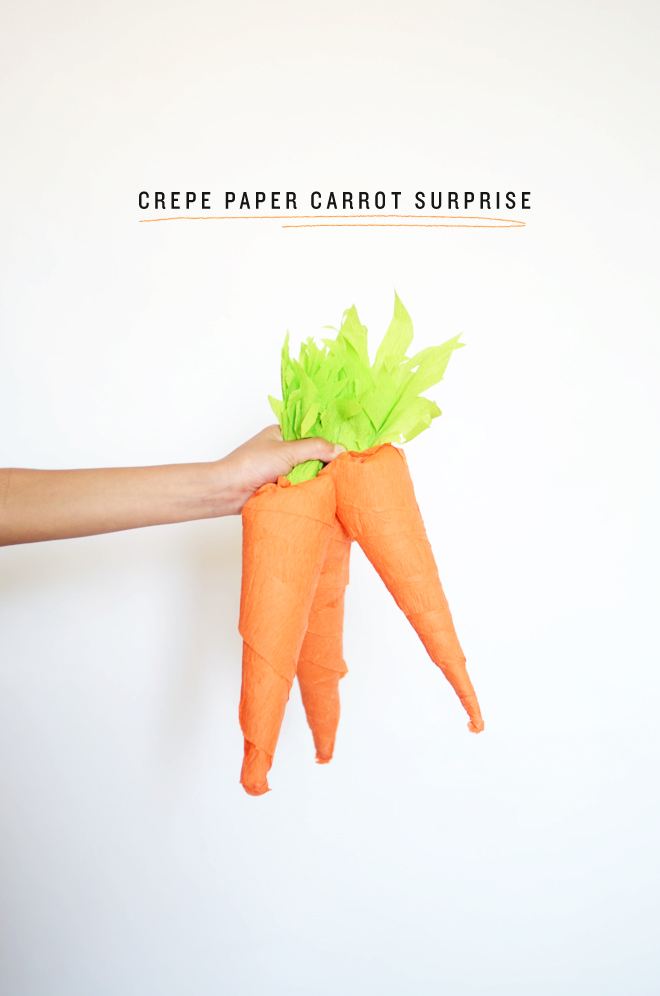 Crepe Paper Carrot Surprise
Supplies:
Cardstock
Tape
Orange crepe streamer
Green crepe paper
Scissors
Glue
Treats to put inside the carrot
Directions:
1. Roll cardstock into a cone and tape to secure.
2. Fill with goodies!
3. Fold in the top of the cone to close.
4. Add a dab of glue at the bottom and wrap crepe paper around the entire cone. Best to wrap it twice.
5. Cut out your carrot tops. Twist together and glue onto the top of the carrot.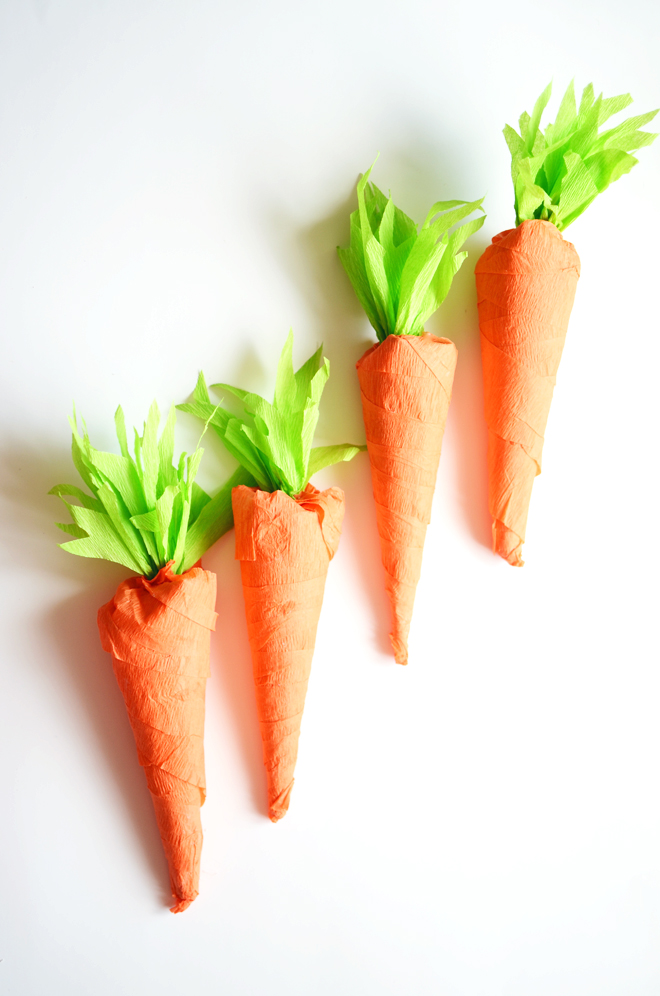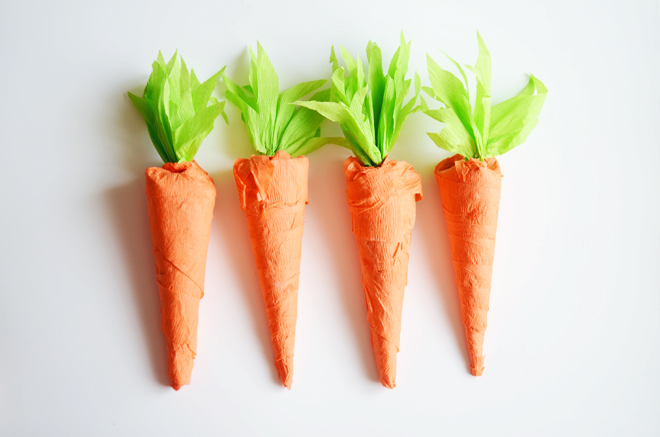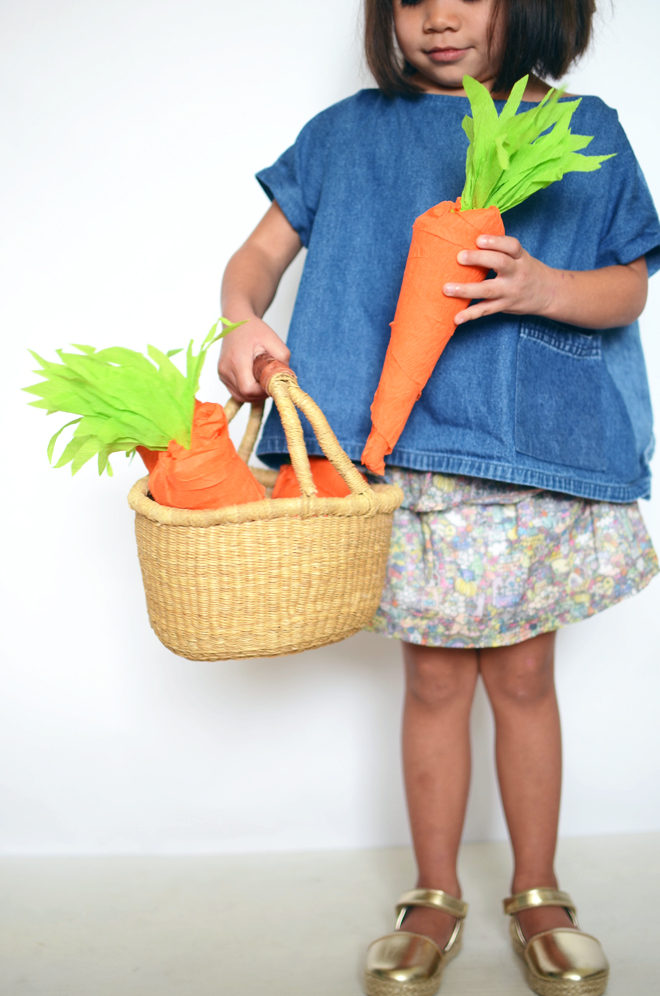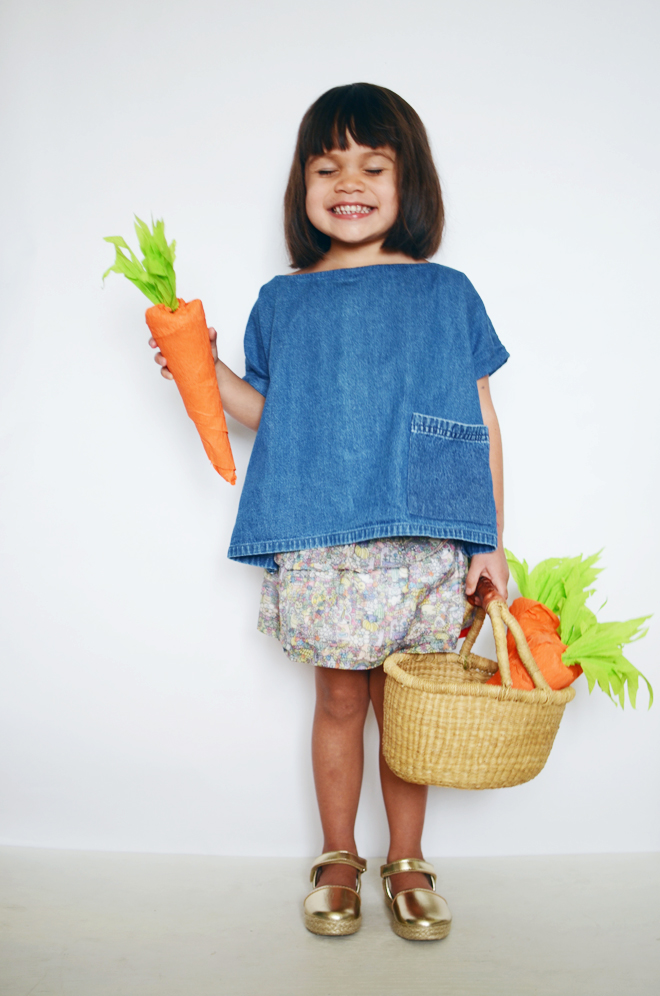 The carrots will be gifts for neighbor friends and I need to make more for my own girls too. I think these carrots would be perfect for filling up the Easter basket!
Follow Cakies on YouTube here.
See other photos and videos by Christian and Reinna here.
on glow: denim top, homesewn. skirt, pigs & roses. espadrilles, c/o hanna andersson.