indigo net bag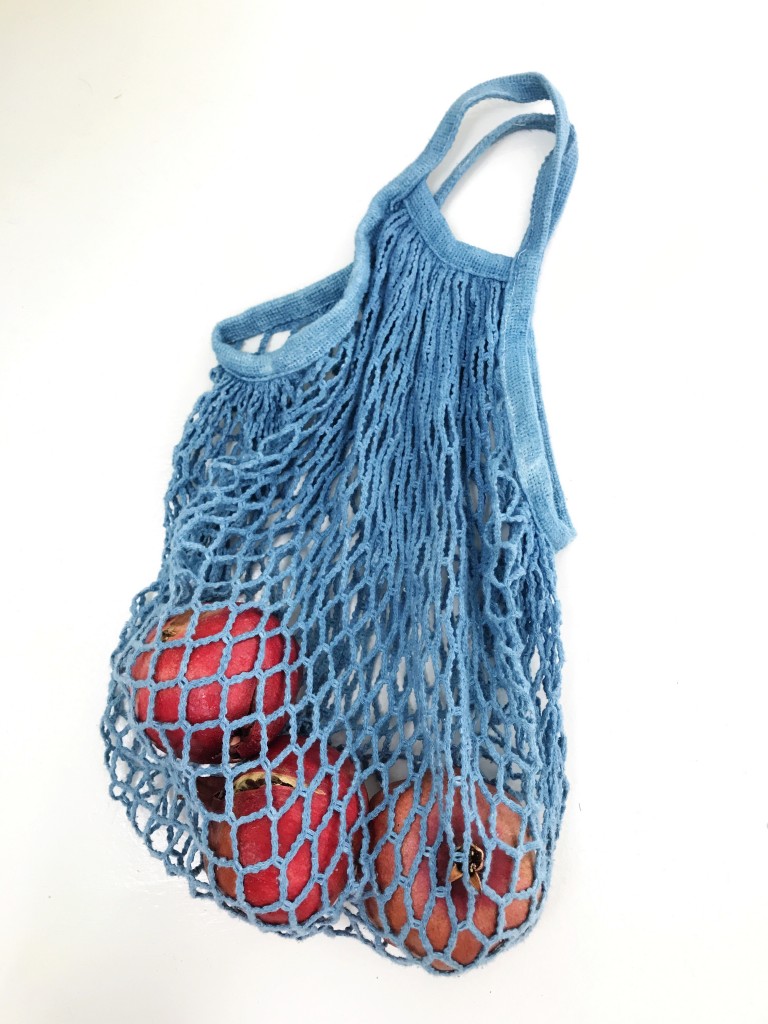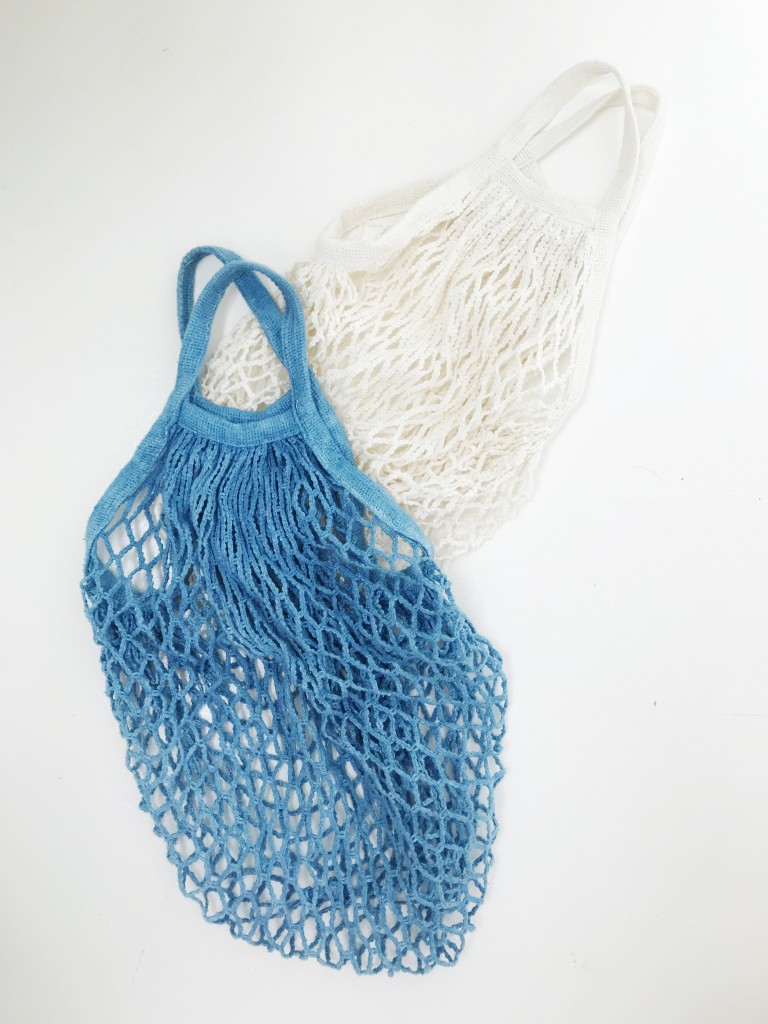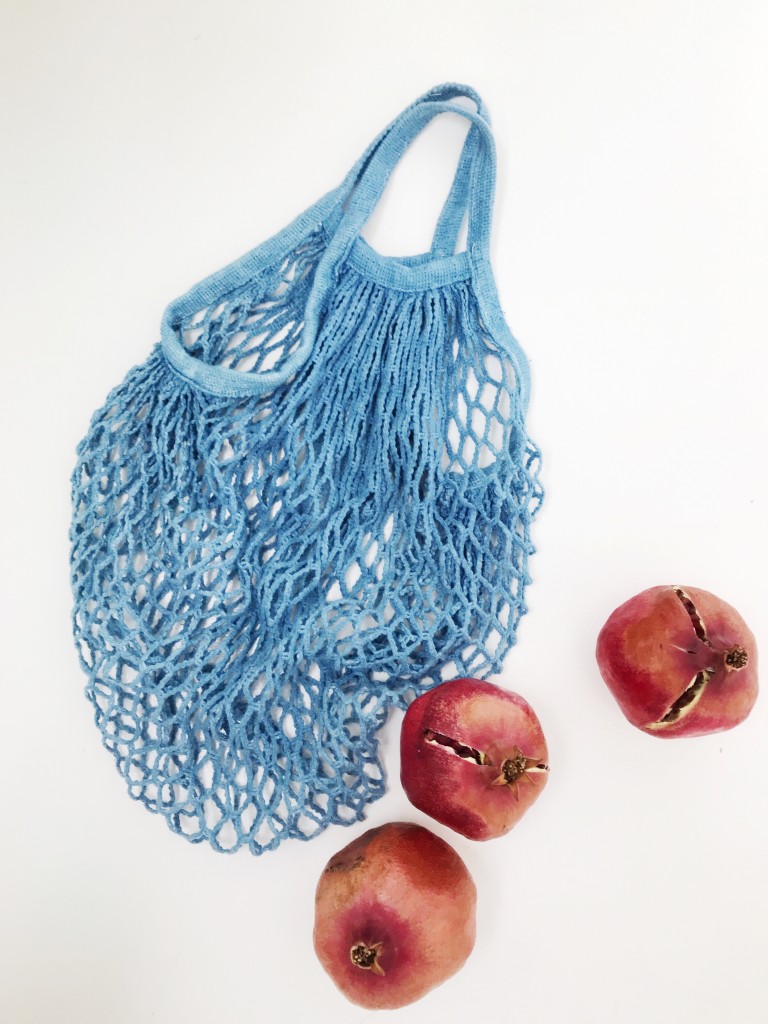 This net bag is another one of my indigo experiments (see another one here). I debated doing another dip in the dye, but I really like this shade of blue. I'd love to make another in a light pink.
My new packet of dye just came in, so I can't wait to keep experimenting.  It's kind of intimidating at first (at least I thought so), but it really is so easy and can make such an impact. There's a dress that's waiting another dip in the dye (I want it darker) and I have some other ideas I want to try out. I've taken some of the girls stained clothes and given them a bath in the indigo, and now, there's no more stain. It's pretty much like they got new clothes without spending money. We're all about trying to reuse, reduce, and recycle, so indigo dyeing is a great way to do so.
net bag purchased from here. indigo dye kit purchased here.