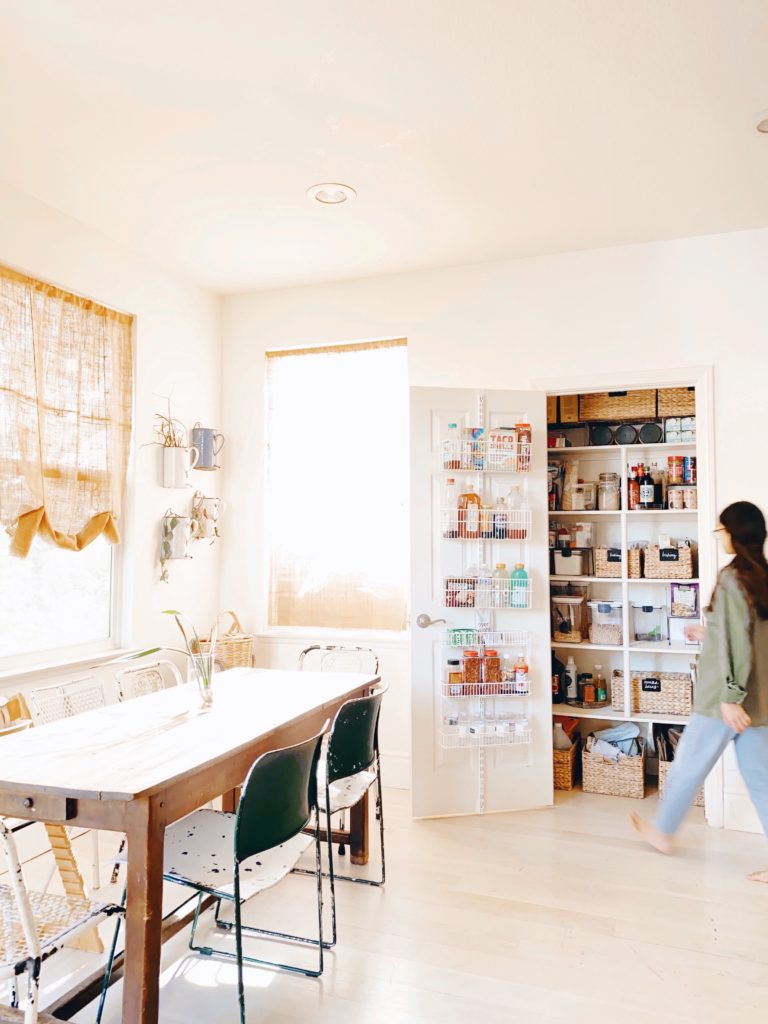 Big family. Homeschooling. That means home all the time, especially right now, and we eat 3 meals a day at home, so the pantry gets in disarray quite easily. Then, throw in 4 girls who love to bake, things get to be quite upside down in an instant. Working with The Container Store on this month's organization challenge, I was happy to be given the chance to tackle our kitchen pantry.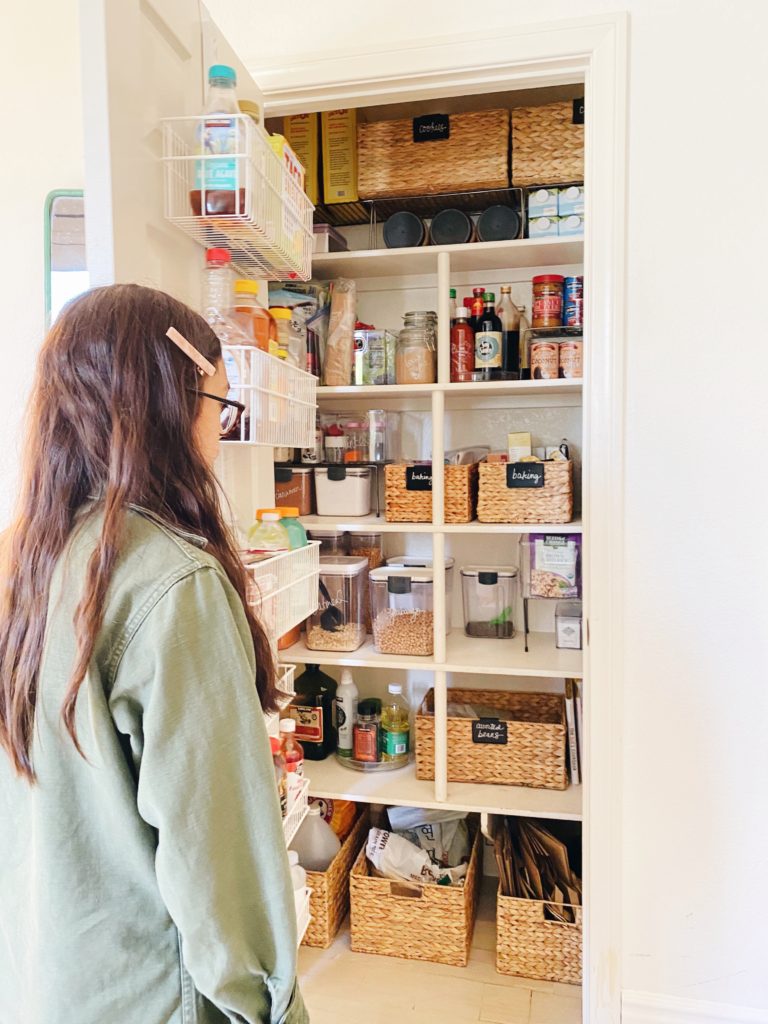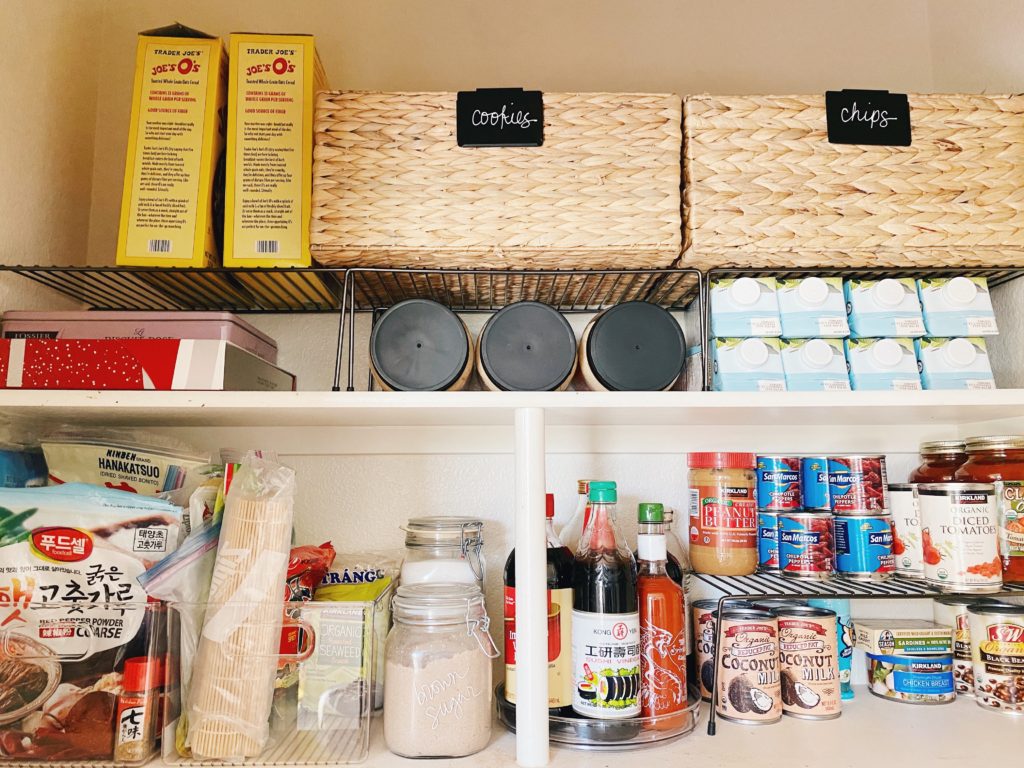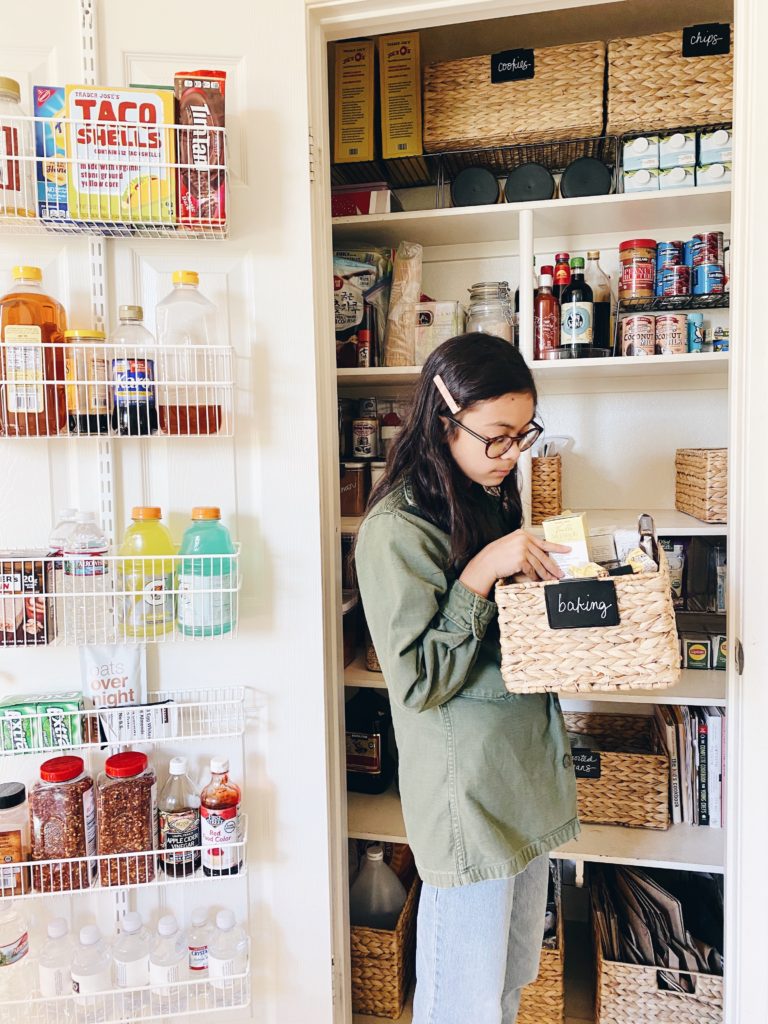 The last few years, we only buy exactly what we need when grocery shopping, so it helps eliminate a lot of things that get wasted or forgotten in our pantry. Also, we spent a few months eating through whatever was taking up space in there, which was a lot of legumes and beans, so even though we've always wanted a big walk-in pantry, we probably wouldn't even be able to fill it!
Some pantry game changers are the Hyacinth Baskets. It helps us group some similar items together. We have cookies and chips at the very top (out of reach), baskets with baking stuff that's in a spot that easily accessible, as well as pasta. At the bottom, our rice, vinegar, and brown paper bags are neatly put away in the baskets.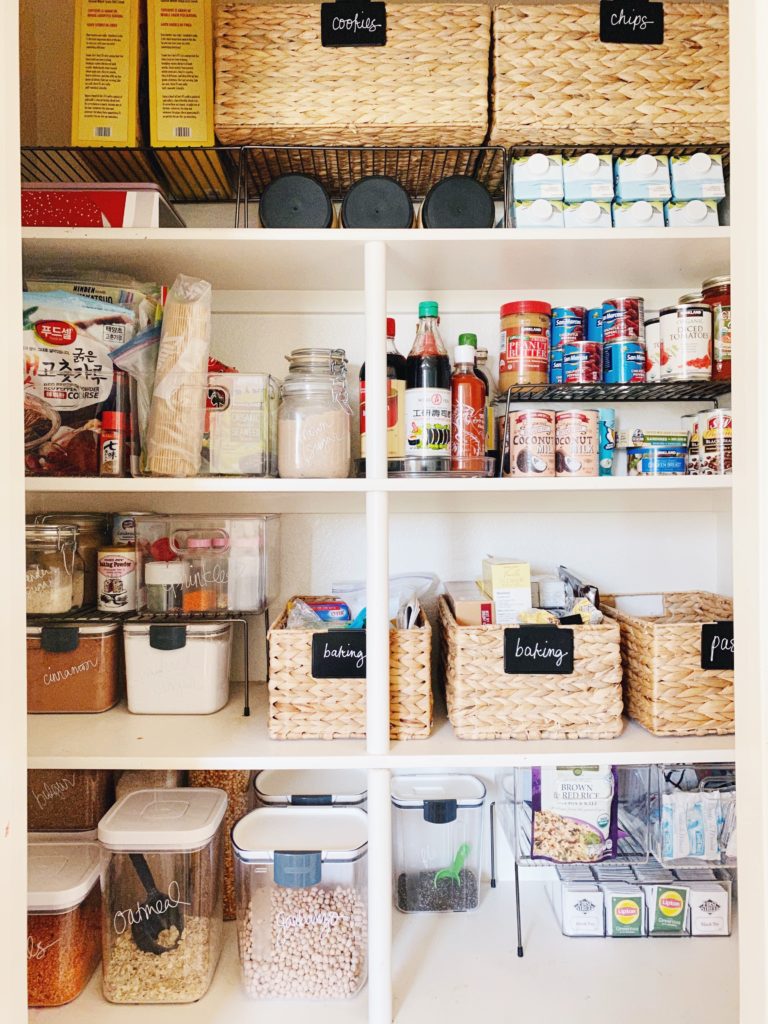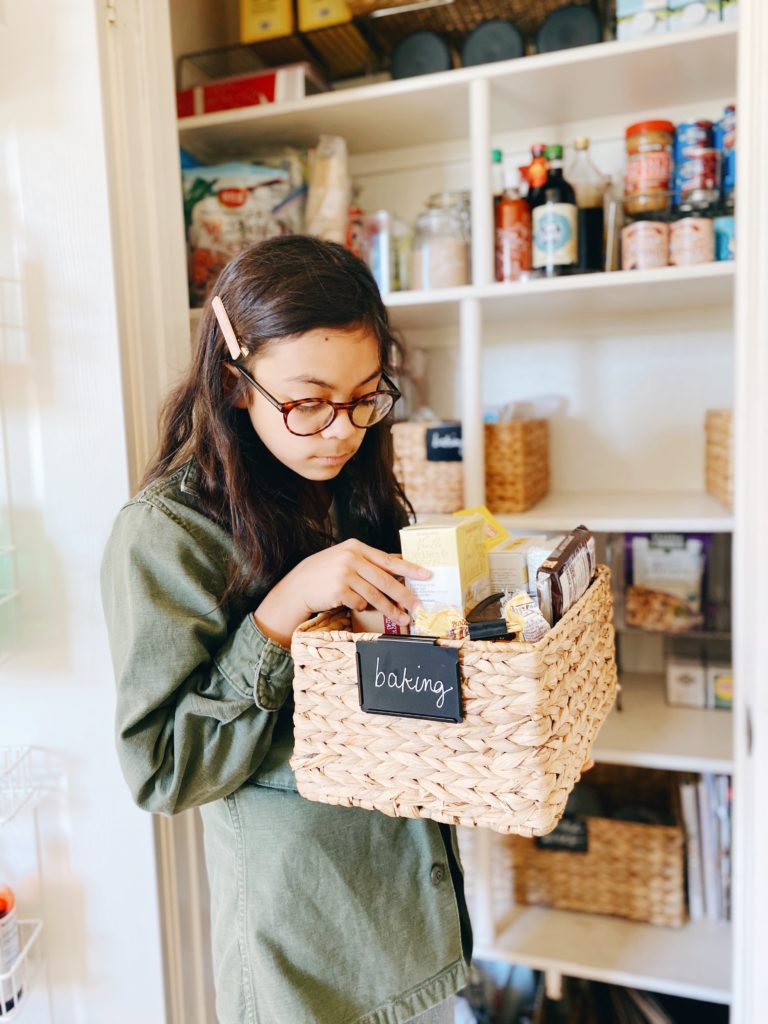 I also didn't know how much a Lazy Susan can create more space. It makes it easier to keep bottles organized. Instead of moving things around to get something at the back, I just spin it around to access what I need.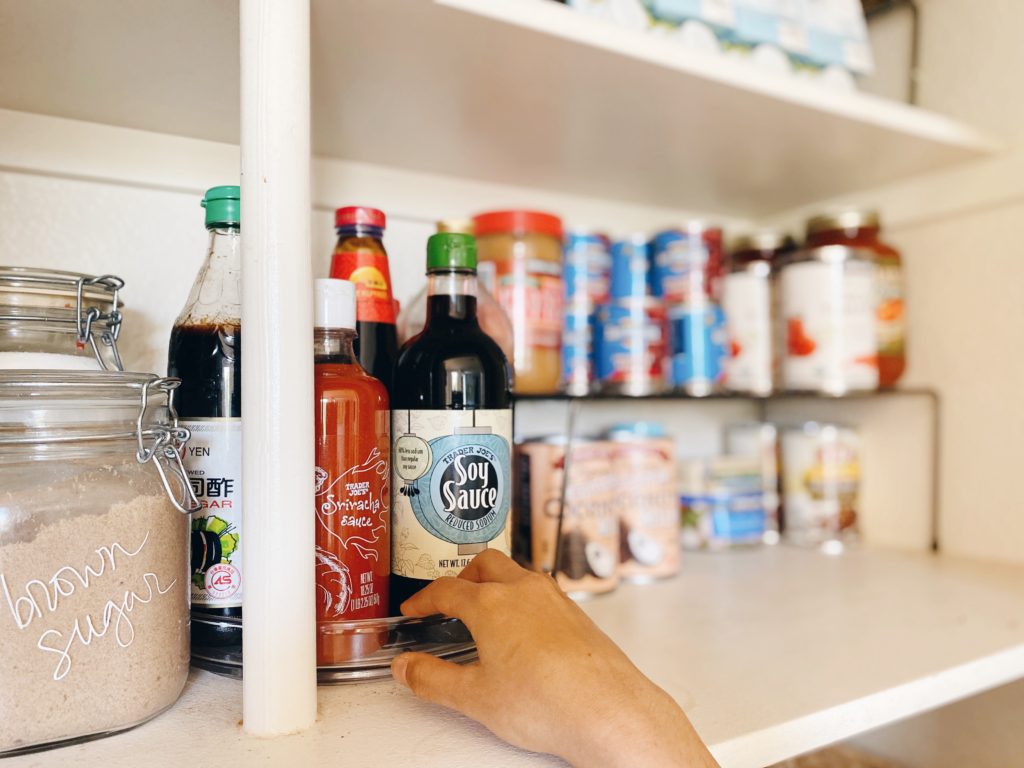 The Prokeepers Baker Storage Set was perfect for organizing some of our baking supplies. I love seeing the clear containers labeled; it look so pretty. The iDesign Linus Pantry Bins also keep some smaller items grouped together, and we can see what's inside. My favorite organizational tool of all of them are the Black Bin Clip Labels on the baskets. I love labeling things and this is such a pretty way to identify the contents of each basket. Makes the pantry feel a little bit more fancy.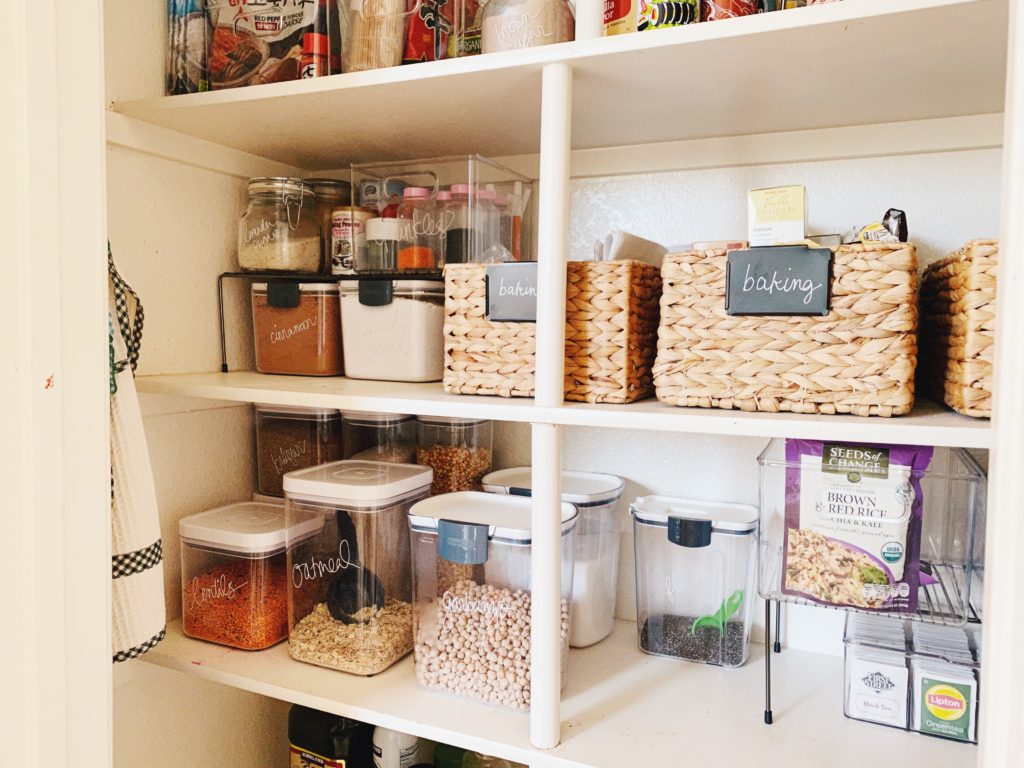 The Container Store had just the things we needed to help maximize our pantry space and get the things in our kitchen much more efficient. Items are much easier to access and put away now. Yes to more space and clean spaces! Take advantage of the Kitchen and Pantry sale is running from now through April 5th.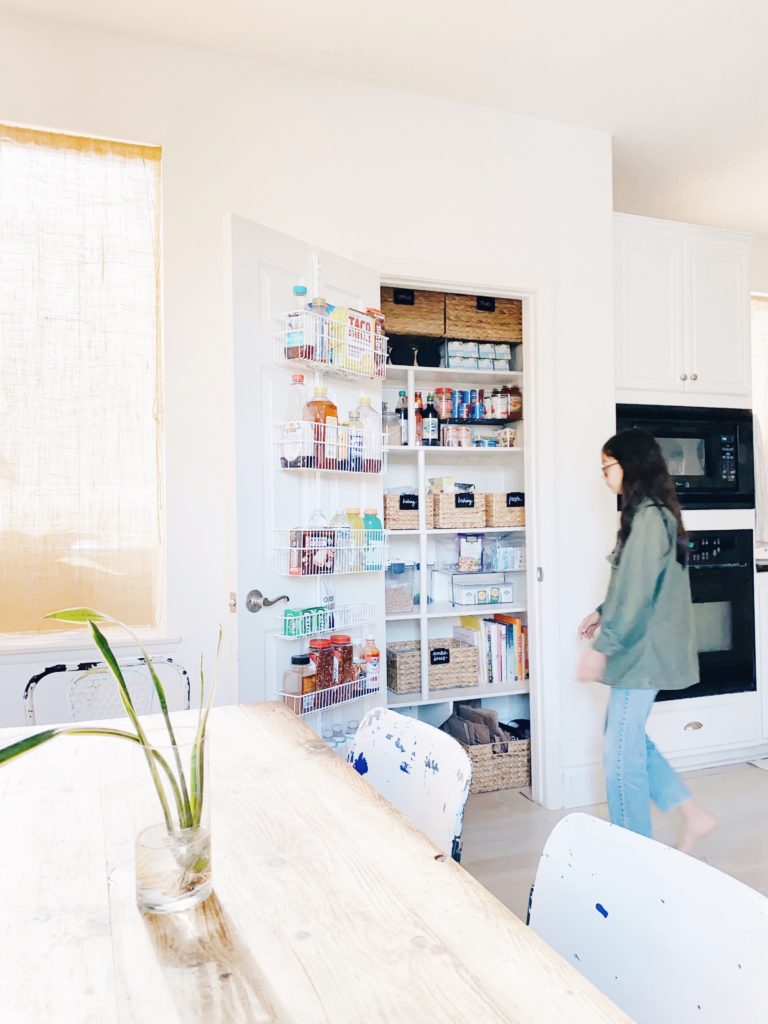 This post is in partnership with The Container Store as one of their Brand Ambassadors. The opinions and text are all mine. I appreciate the time you spend in this space, the support you give me, and the brands I partner with.