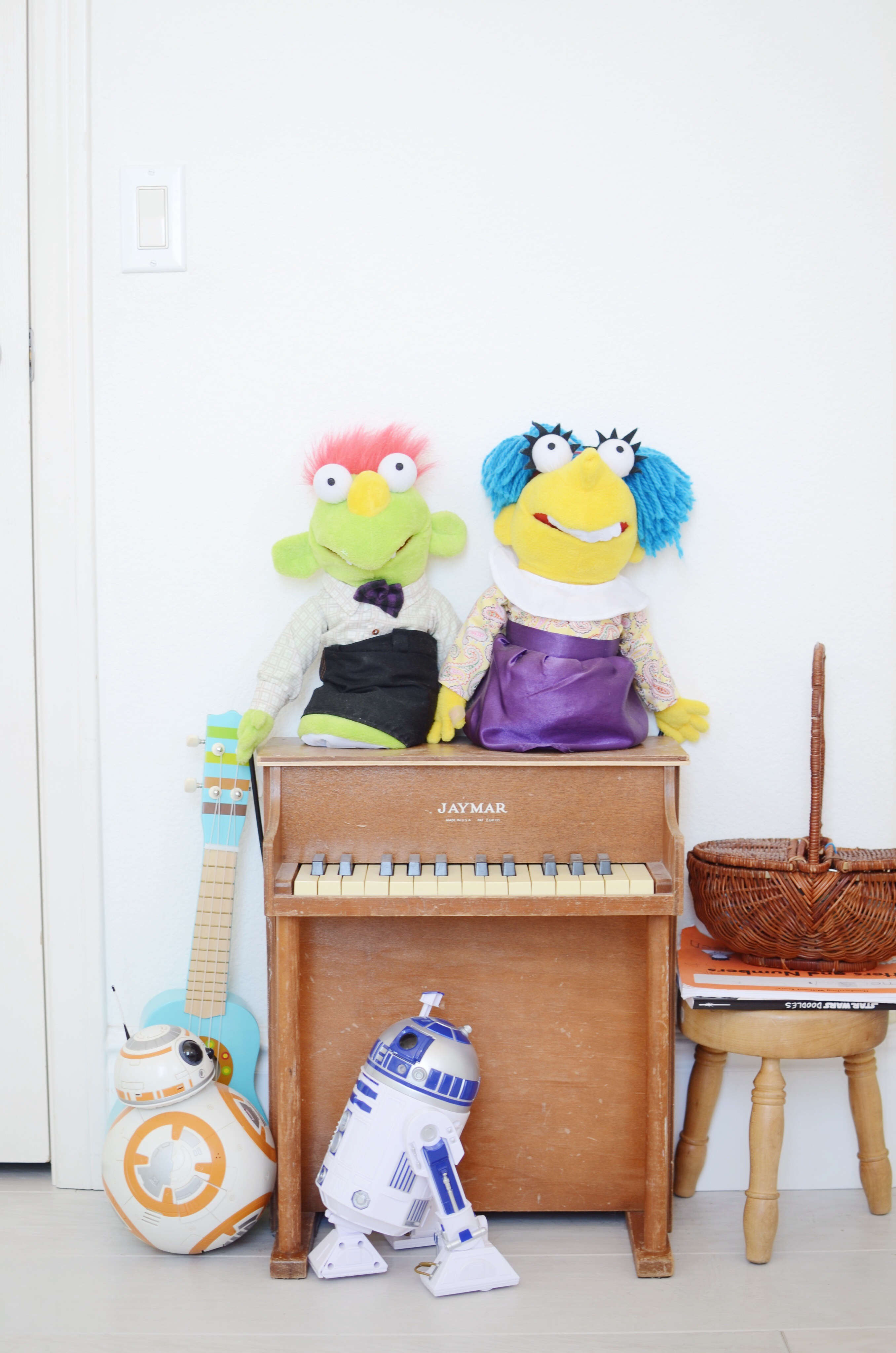 We did room switch-a-roos during the summer, and while the girls are loving their new space, I'm sharing their old one because I want to have it documented for when we reminisce. These are snaps of their room literally right before I took everything out, so it's not styled at all, and very much lived-in by two little girls. And now that I'm looking at these photos, I really love their new room so much more. It suits their needs better and the room switched allowed us more space to organize all their stuff.
We kept all their big pieces of furniture (dresser and beds), but changed out a couple smaller pieces. These two girls are my neat freaks, so they like to make their beds in the morning and have everything cleaned up by the time they go to bed. They even have rules for when you enter their room. I'm not completely done decorating their room as there's one wall that I'm just unsure about, but once it all feels right, we will share it here. I have shared bits of it here and here though.
Everything but the fan on the dresser is vintage, so I don't have many resource links to share, except that the rattan beds are from Elsie Green.