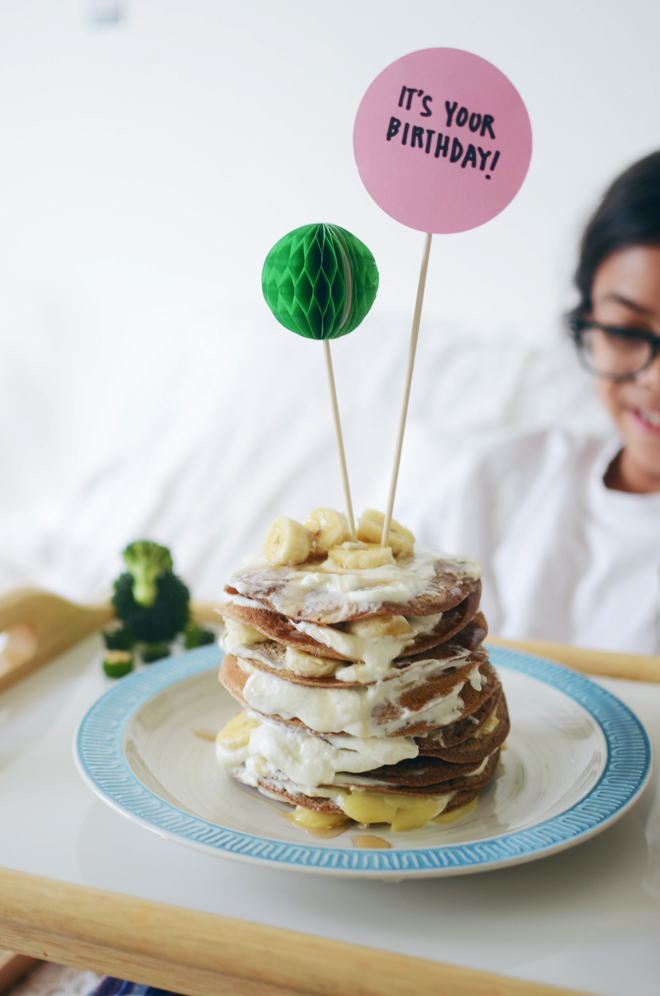 Banana Cream Pancake Stack
Ingredients:
Pancakes (we used 11 because she turned 11)
5.1 oz box of instant vanilla pudding (follow package instructions)
1 cup whipped cream
4 bananas, thinly sliced
Syrup, optional
To put together pancake stack:
Start with a pancake on the bottom, spread a layer of whip cream on the pancake, add a big dollop of pudding in the center and add a few banana slices around the edge. Repeat for every layer, but alternating the placement of the bananas from around the edge to near the center. This is to keep it evenly stacked as you add each layer. Once you get to the top, spread a layer of whip cream on top, a dollop of pudding in the center with a few banana slices on top. Drizzle the pancake stack with maple syrup.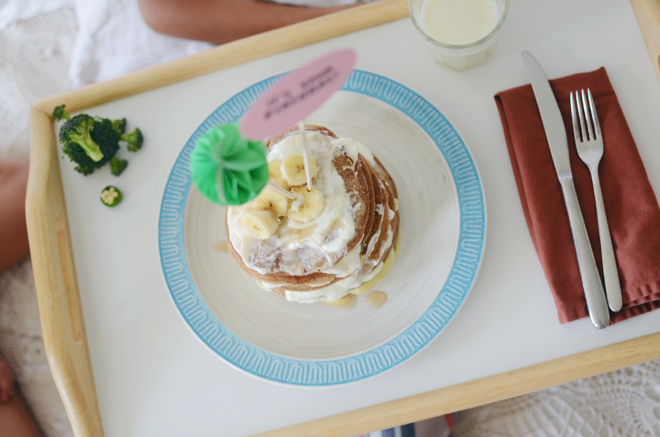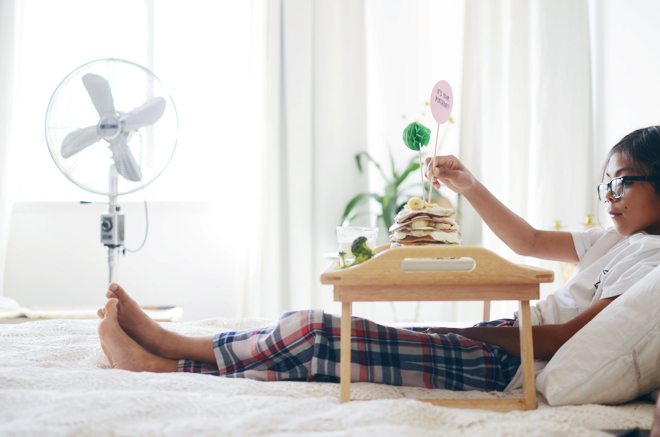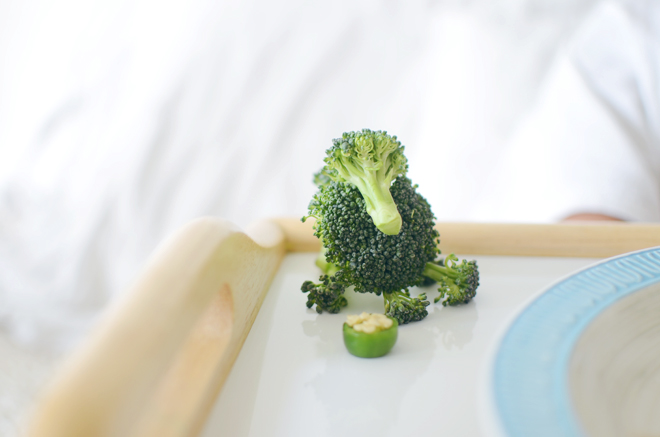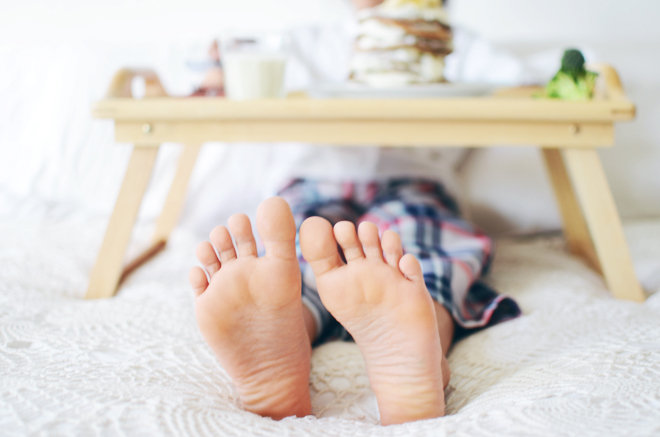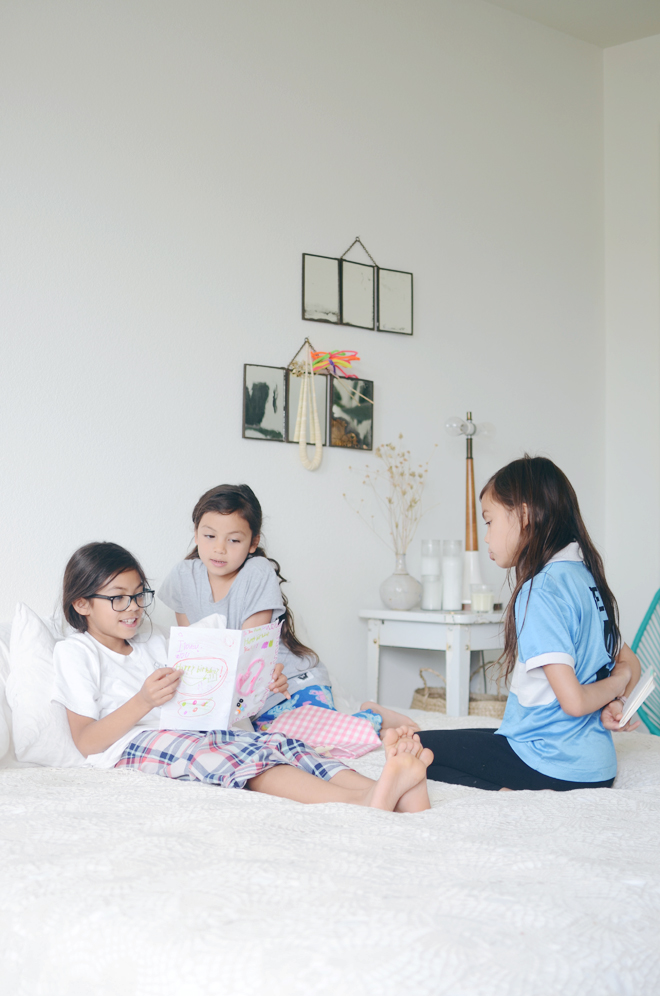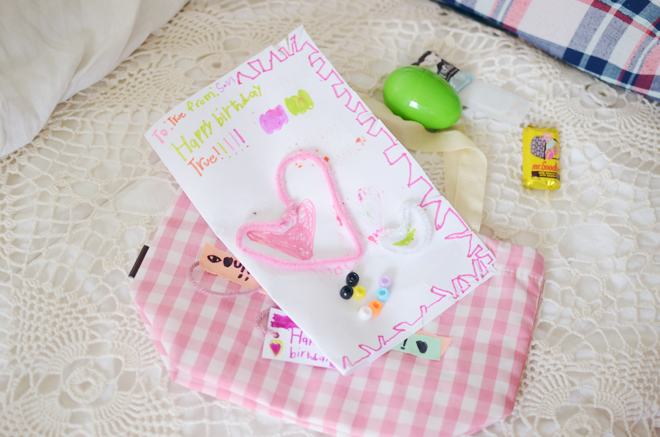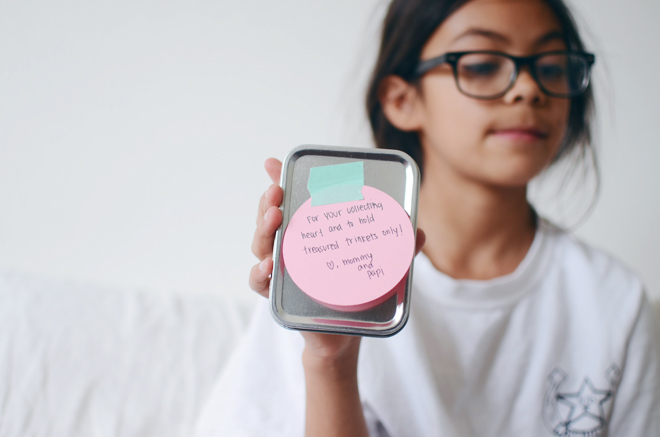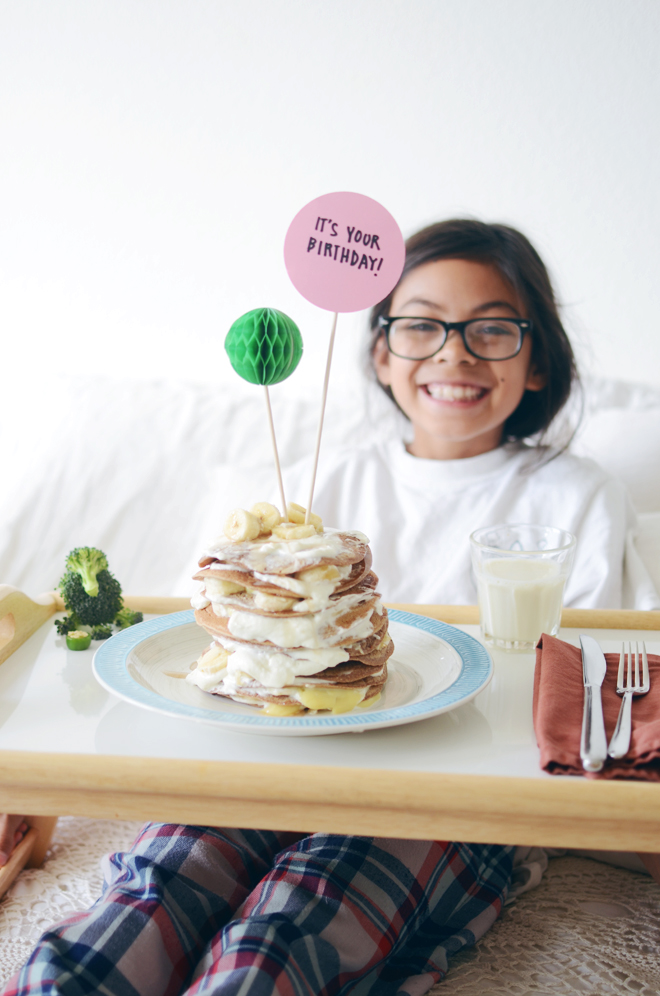 Our 11 year old got a 11 pancakes to celebrate her new year, and she happily shared her stack with her sisters. Ben makes a little animal (or creature) from fruit or vegetables as part of our birthday breakfast in bed tradition. This year he made her a little poodle out of broccoli with a bowl of food from a slice of serrano pepper. We did have to tell her not to touch the pepper, so that her fingers wouldn't get spiced up. Ben gets a lot of his fruit/vegetable ideas from the book, Play With Your Food. Also, this tray is similar to the bed tray we use. Ours was a wedding gift that has been going almost 12 years strong. Those trays have served many breakfasts in bed.
After breakfast, we all showered True with some birthday gifts. Soul, Glow, and Brave handmade her little presents. We had to give them a limit of 2 each because otherwise they would have made her 10 each! Ben and I gave her this tin container. She's my little collector, so this is for her collecting heart for really special (and little!) things. Her collecting (hoarding) tendencies clash with my toss everything and anything attitude, but I do appreciate a good collection of real treasures. Hopefully, that tin will hold some real goodies with stories. Inside the tin, we gave her a vintage, sterling, turquoise bracelet (similar to this). It seemed like time to give her something a little more grown up. The bracelet is an open back and can be adjusted, so it can grow with her. We also gave her a birthday dress (see post about it here), mini instax film (she loves taking pictures!), and vintage camo cargo pants (she had it on her birthday list and I happen to find one of the thrift!).
Breakfast in bed was just the beginning of her birthday celebration. If you follow me on instagram (@cakiesblog), then you know we had a few days of celebrating our oldest gal. Another post and pictures to come soon! #true11x