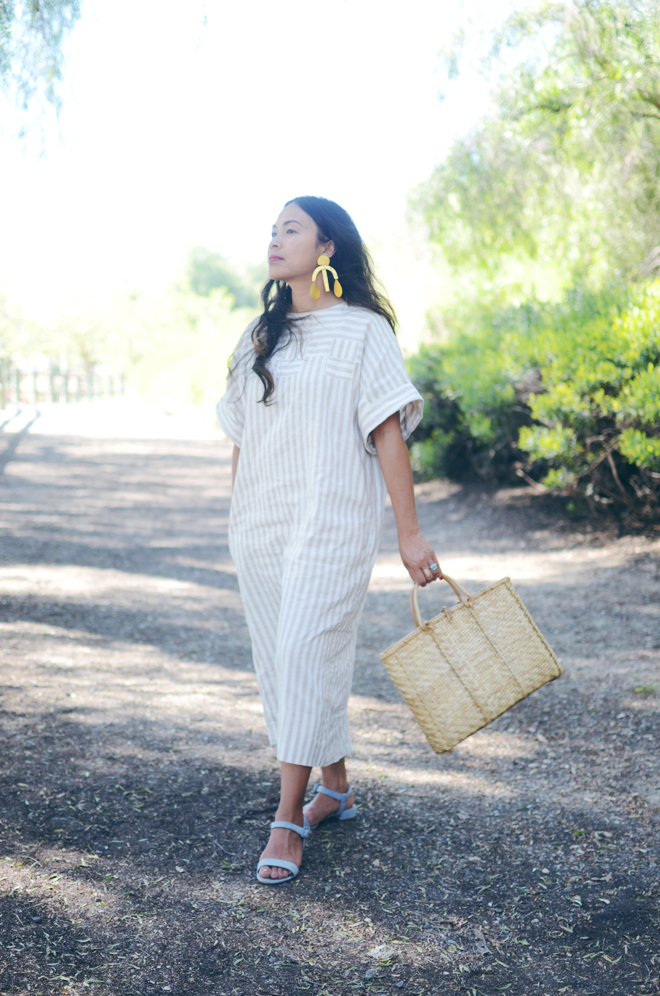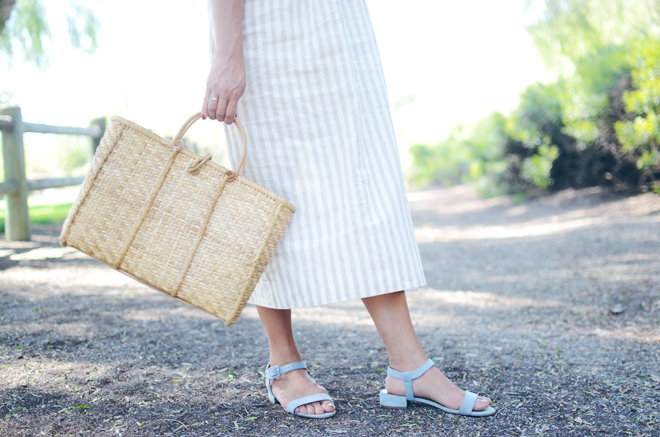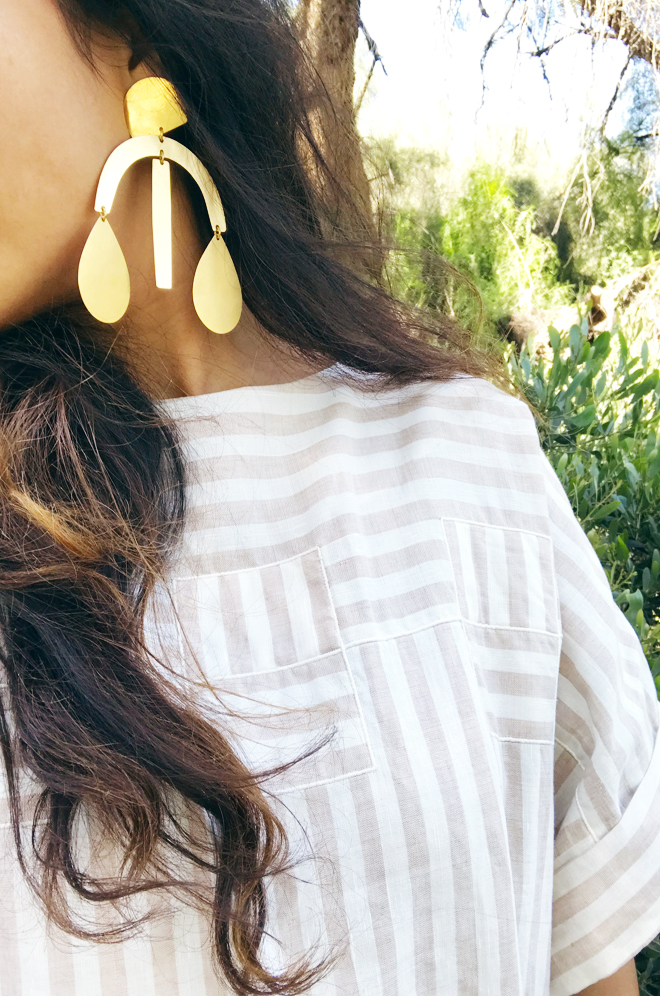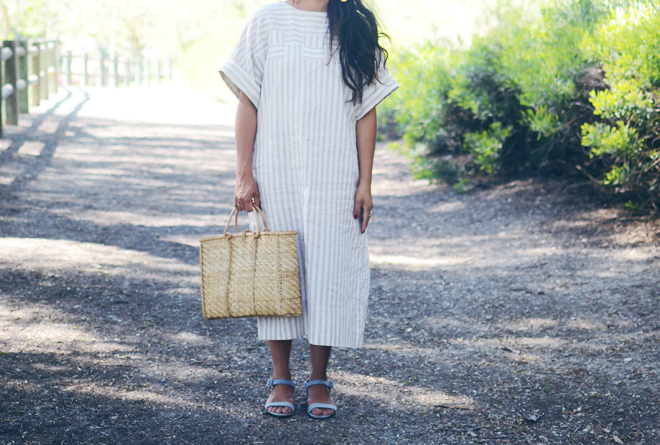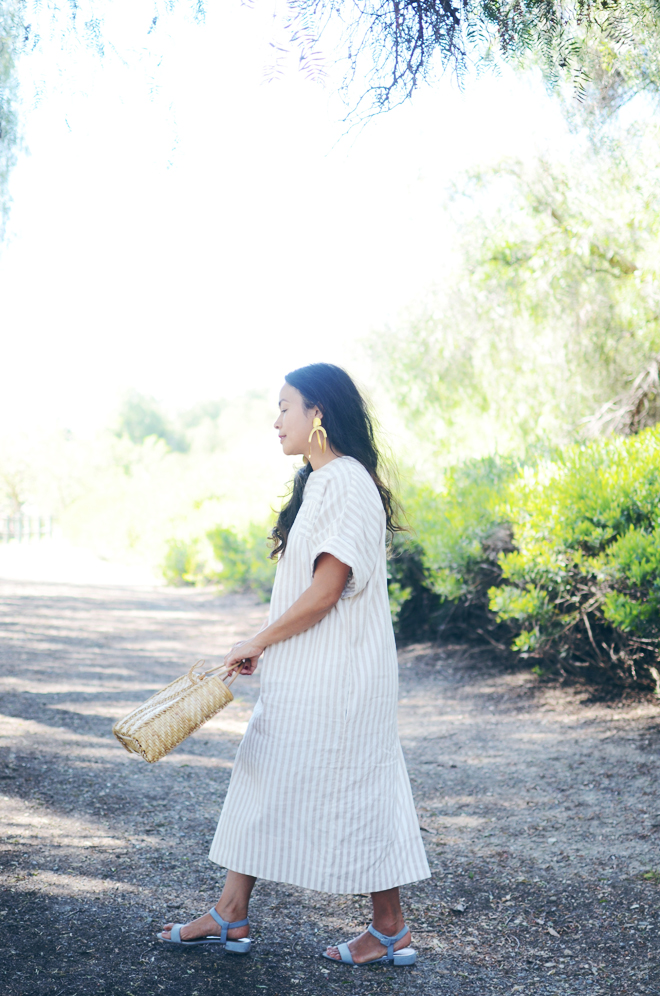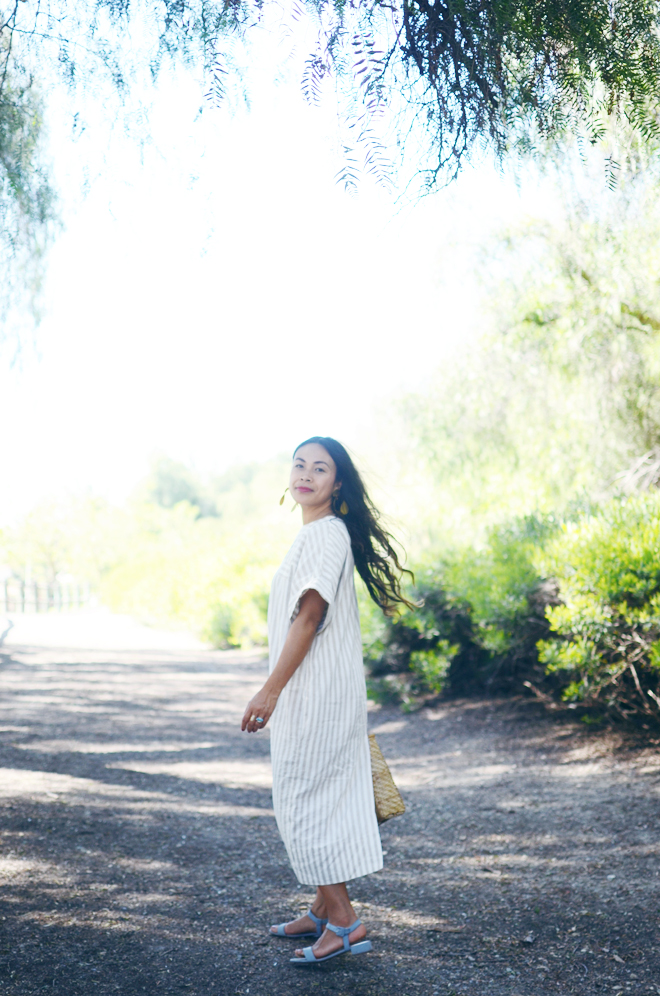 I love discovering new vintage shops to love, so meet this striped dress from Avion Vintage. In my perusing of etsy, I came upon this shop, and awed over all the pretty vintage dresses from different eras. Such a good collection in the shop and photographed well too. This Indian cotton dress is amazing, as is this flax rayon jumpsuit. I think both are great pieces for spring and summer forever. Also, this linen kimono is perfect year round. And if you're a denim gal, get these vintage bellbottoms. I love the detail on the pockets.
I have worn this dress twice since receiving it. It's linen, which is my favorite fabric, and it's wonderfully loose and boxy. I devoured a giant taco bowl after this and you'd never know. Clearly, the dress is very food friendly. OH! And the dress has pockets! Dresses with pockets are especially lovely. I'm trying to branch out of my love for blue and denim (I know, I know, my shoes are blue), so whites/creams have been introduced to my wardrobe more. In high school, there was this couple that would make fun of me for always wearing creams and browns. I'm not sure when I stopped and went to mostly blues, but I'm bringing my love for it back.
My favorite earring designer is Annie Costello Brown. My sister-in-law got me a pair for Christmas and I've been hooked ever since. I love how bold they are, yet still simple. And of course, always a basket.
on me: dress, avion vintage (similar here). sandals, banana republic. earrings, annie costello brown. basket bag, wovenfolk.