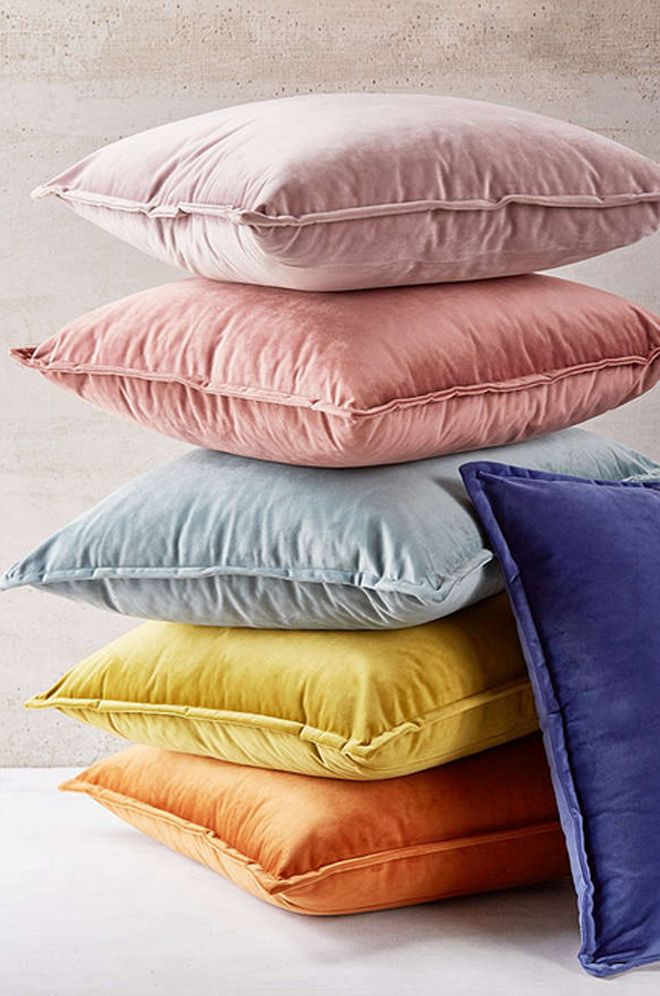 Love this stack from Urban Outfitters.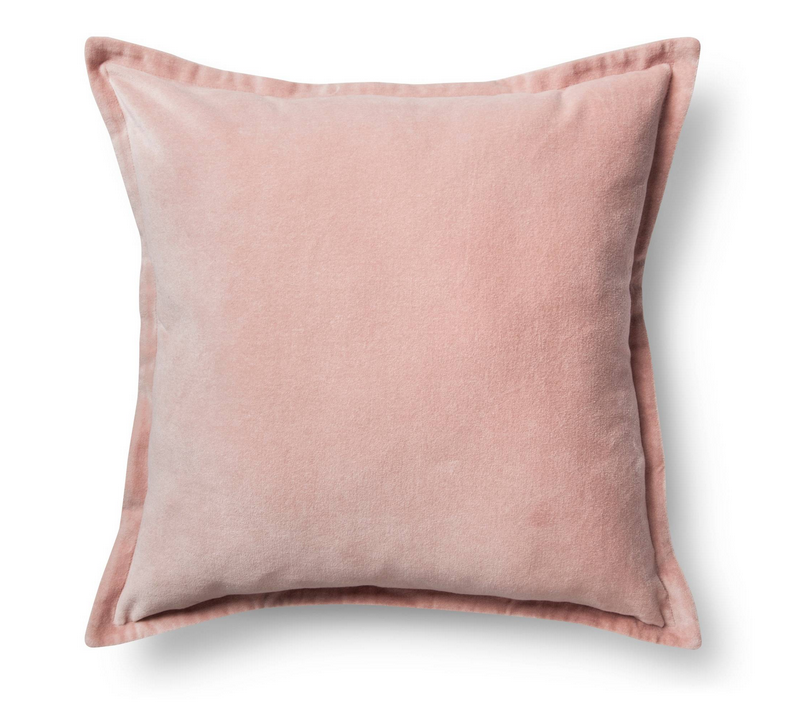 Eyeing this pink velvet pillow from Target. I like the border around the pillow.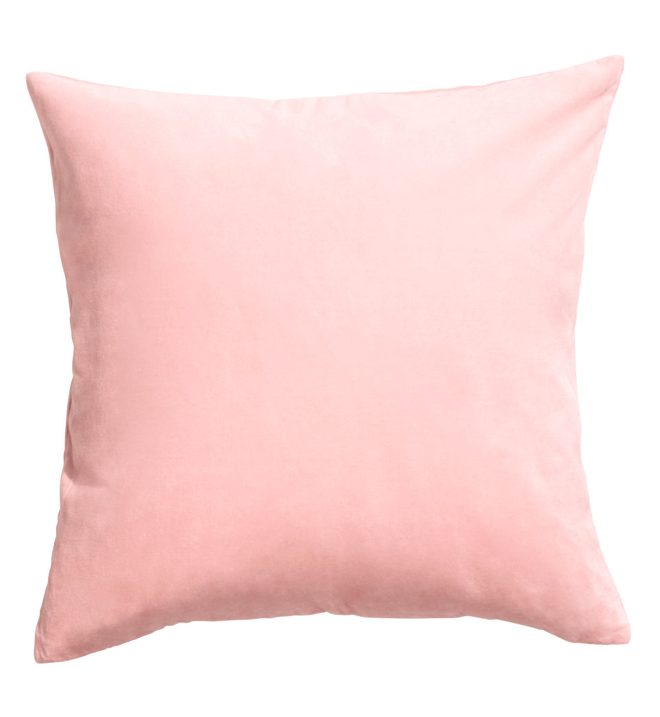 H&M carry these simple pillow covers in linen, cotton canvas, and velvet.
Now, I just need to choose which ones I want. I'm leaning towards a couple linen and velvet covers from H&M. I just need to measure my existing pillows to be sure the covers will fit. I'm leaning towards 1 or 2 pink velvet pillows, and a few cotton canvas or linen in white. I'll be sure to share my choices once I have all my pillows figured out and in place!