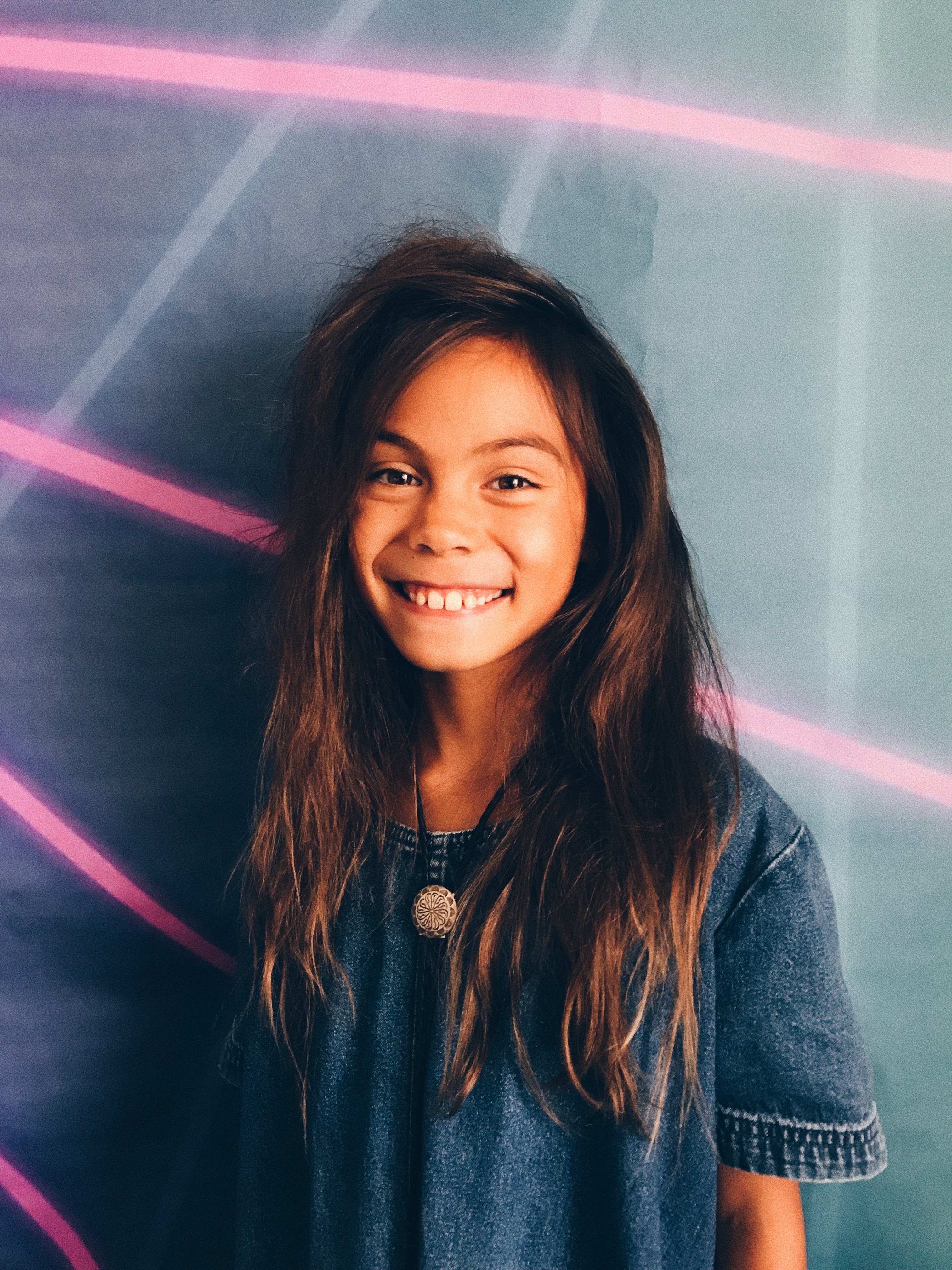 Our Brave is obsessed with all things 1980s, so for her 11th birthday, she requested an 80's themed party. Her obsession started with the music, Ben introduced her, and now she's always playing 80s music. While on our little Palm Springs get away, we set up this intimate celebration for her. Of course, every quintessential 80's party must have that neon laser backdrop. I used this file and had it blown up to a 36″x48″ colored engineering print. It's a bit grainy so large, but it did the job. And of course, everyone got their own 1980's 'do and I'm proud to introduce you to the Class of 1987…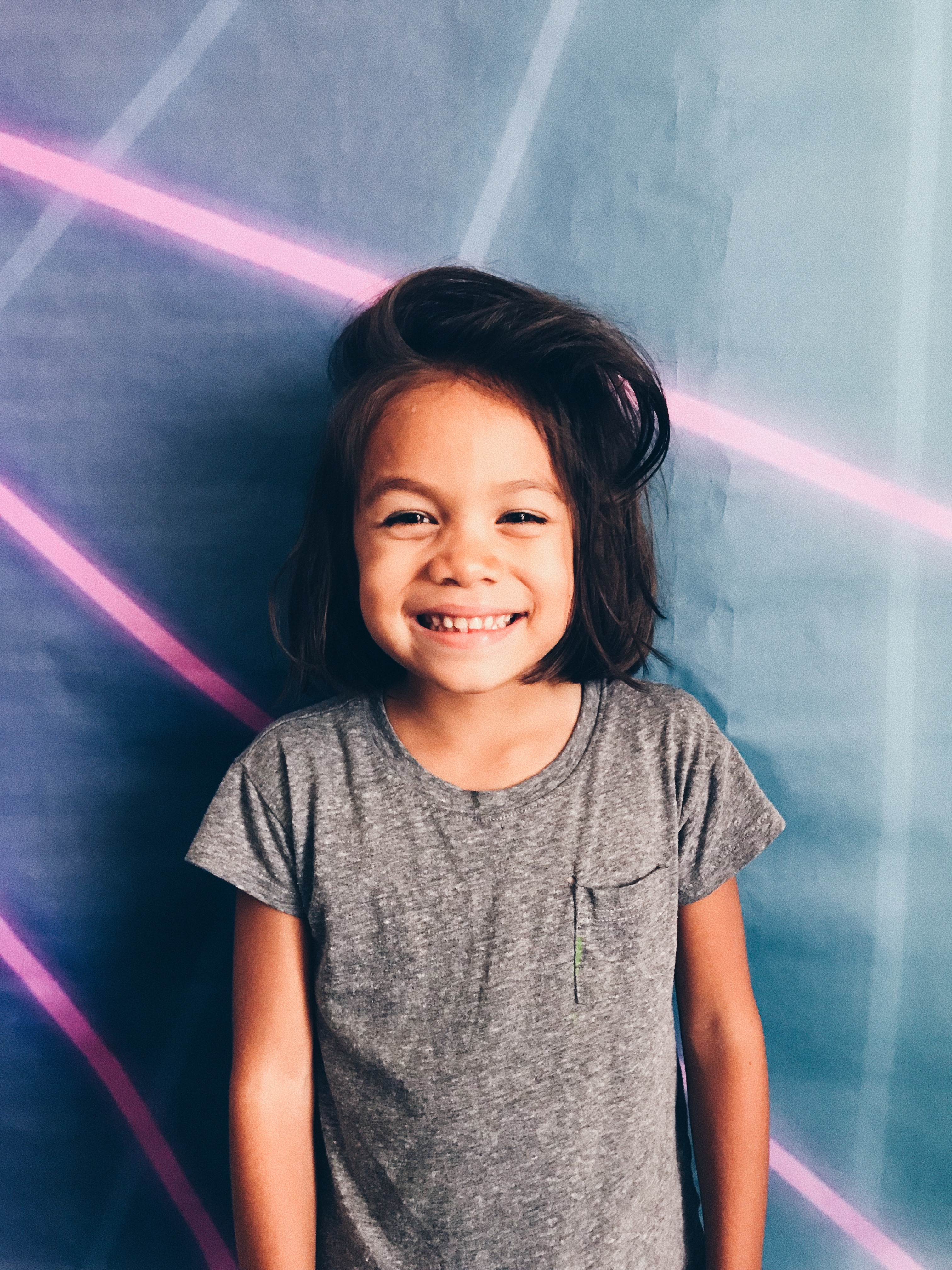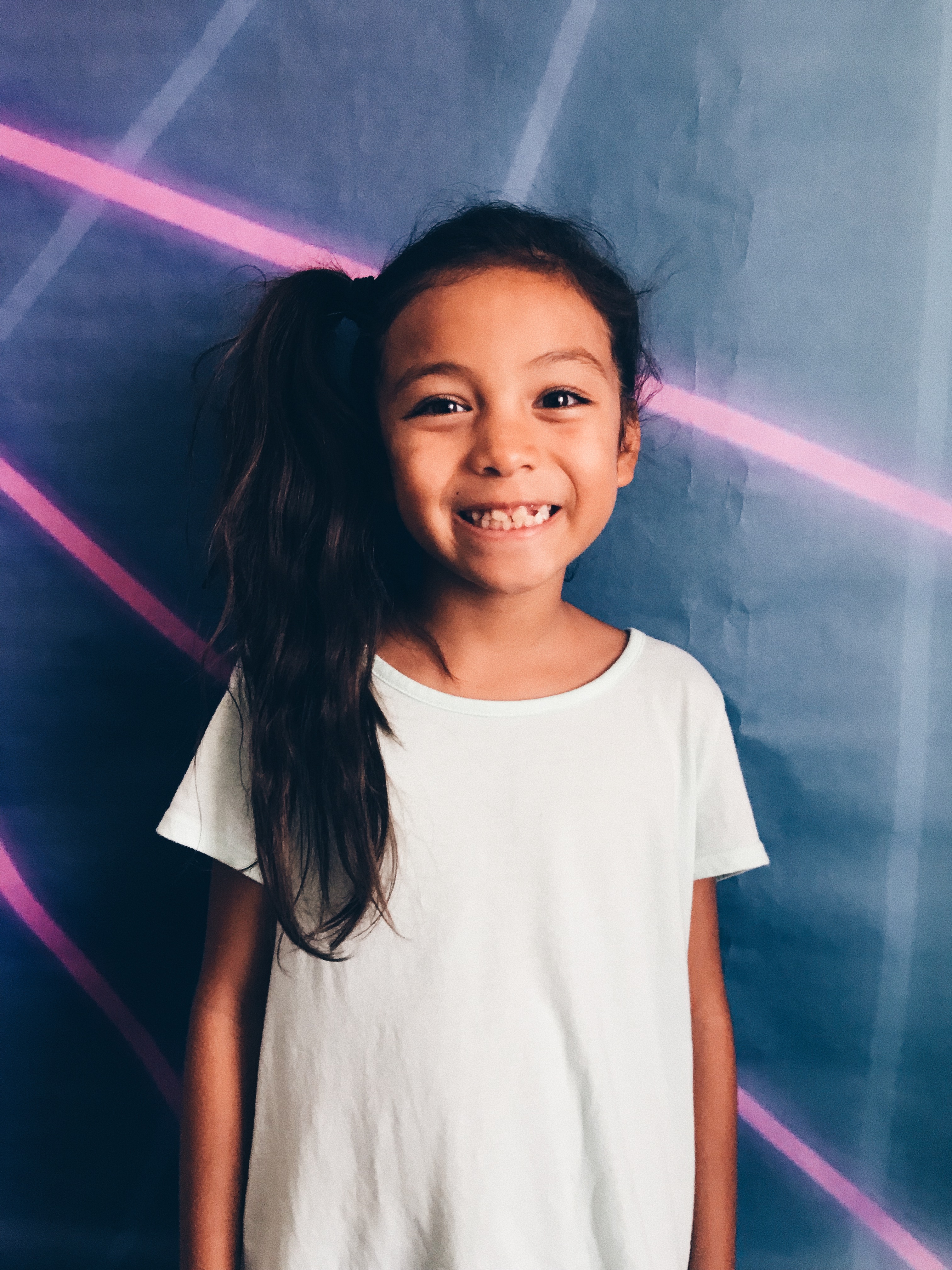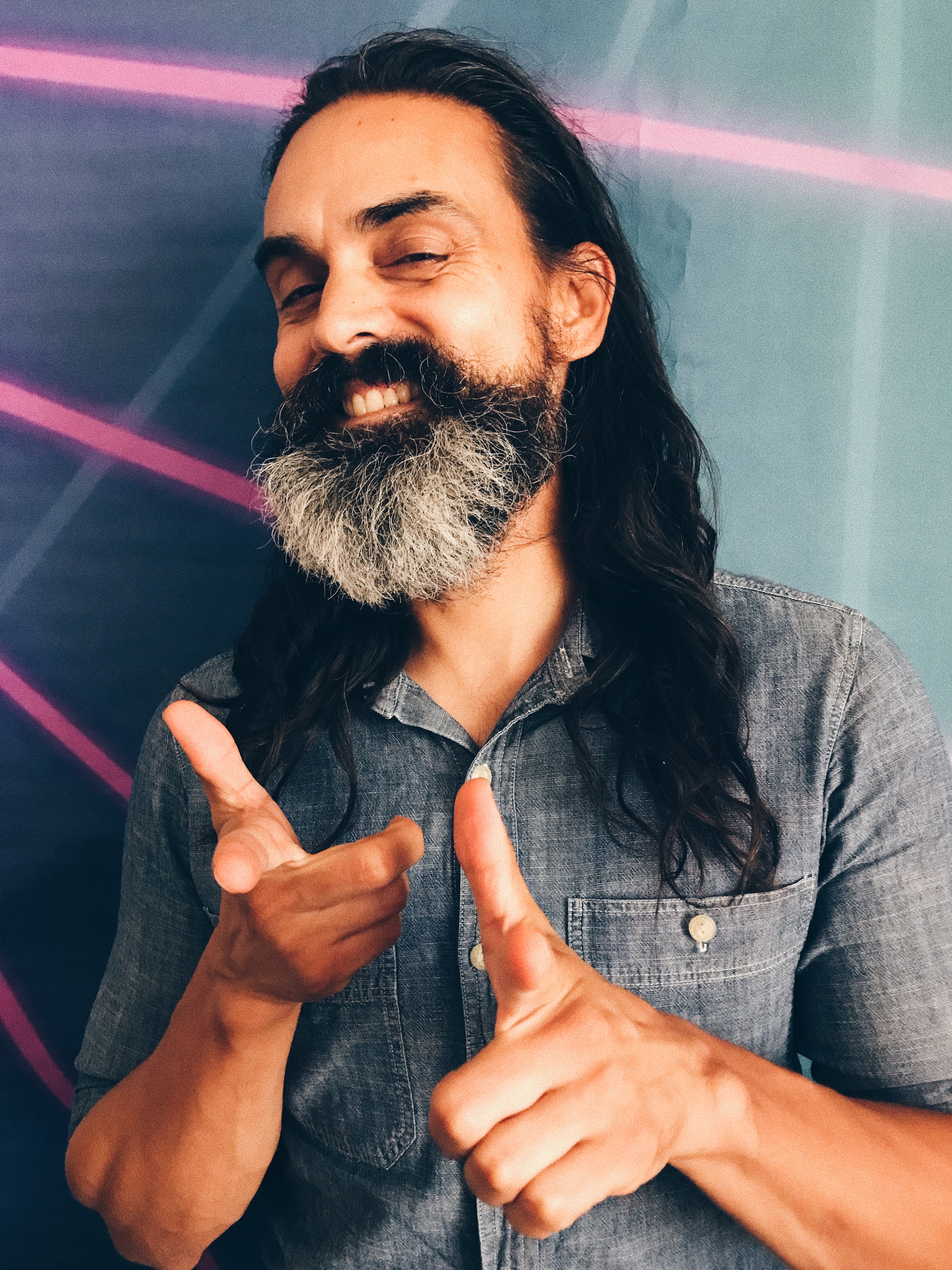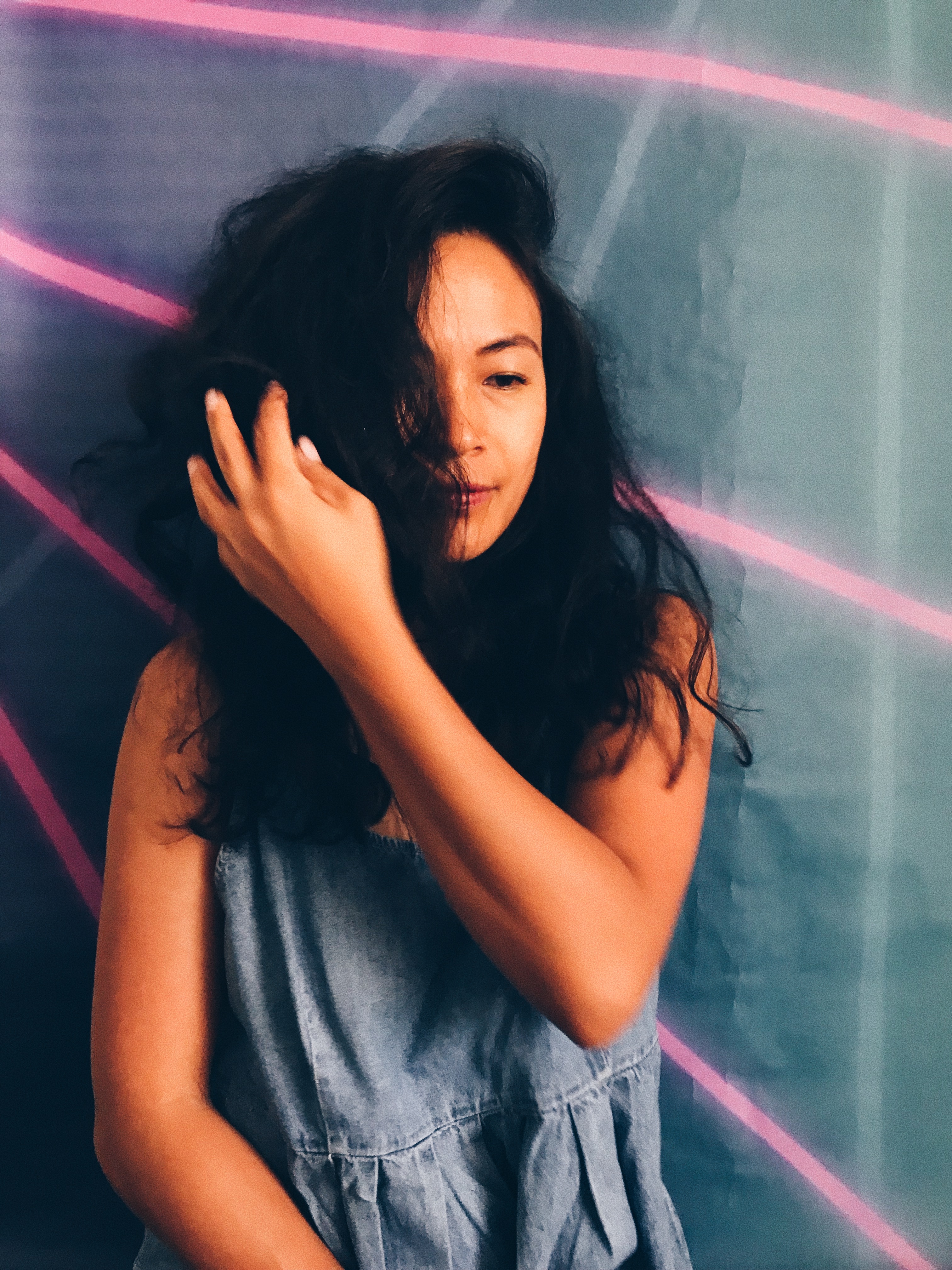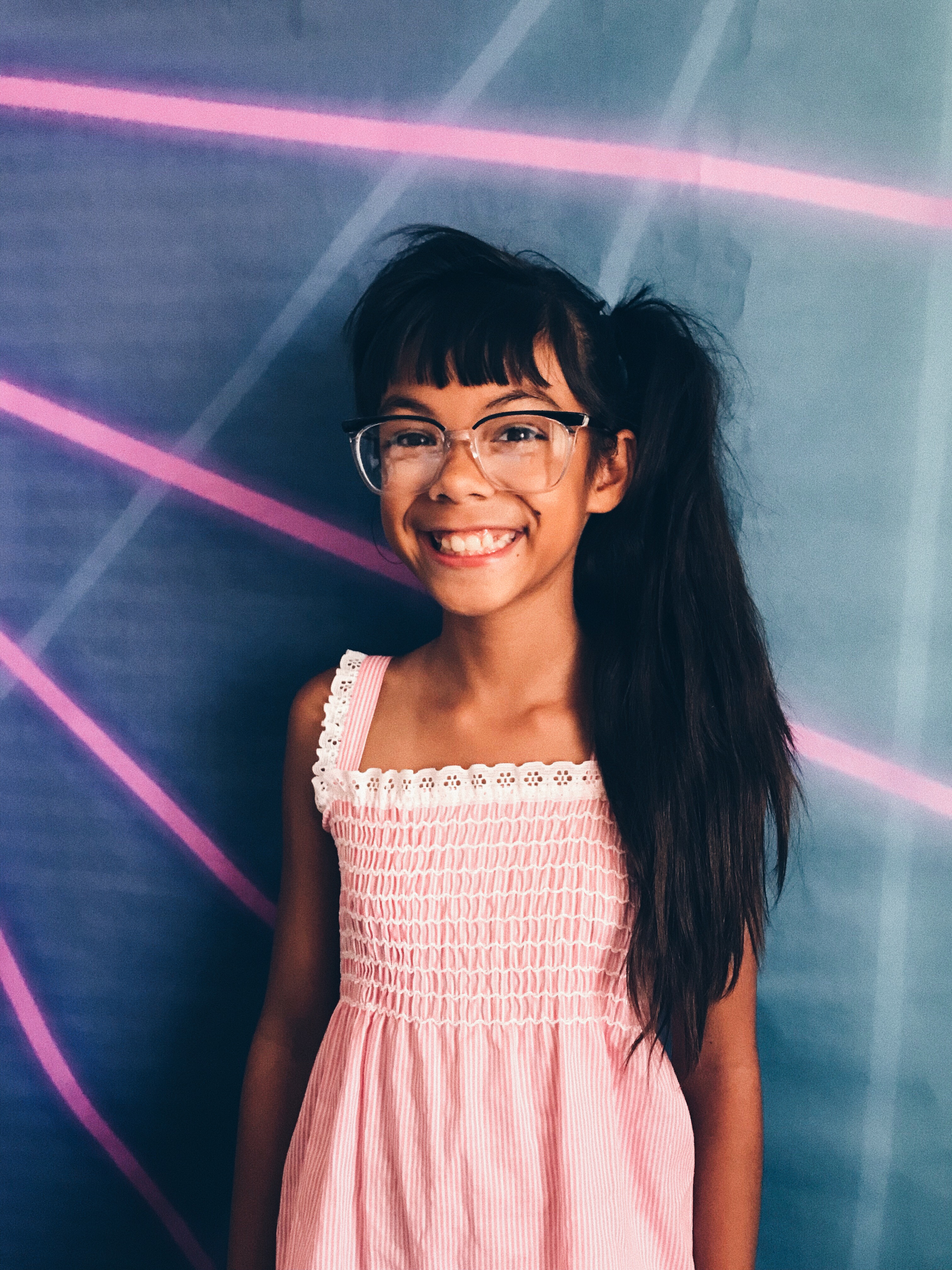 I researched typical 1980s cake's and pineapple upside down cake was one of them, but I wasn't sure if my girls would like that one so much, so we went with a classic homemade chocolate cake with big pops of neon. We spent the rest of the weekend watching 80's movies, 80's documentaries, and jammin' to our 1980's playlist. We love our totally, radical, 1980's loving girl!
Her birthday was back in August, so I'm a little late in sharing this, but life has been crazy for us lately. I'm behind in sharing lots of things and I have plenty of other things I want to share, but time these days… I just don't have much of it.