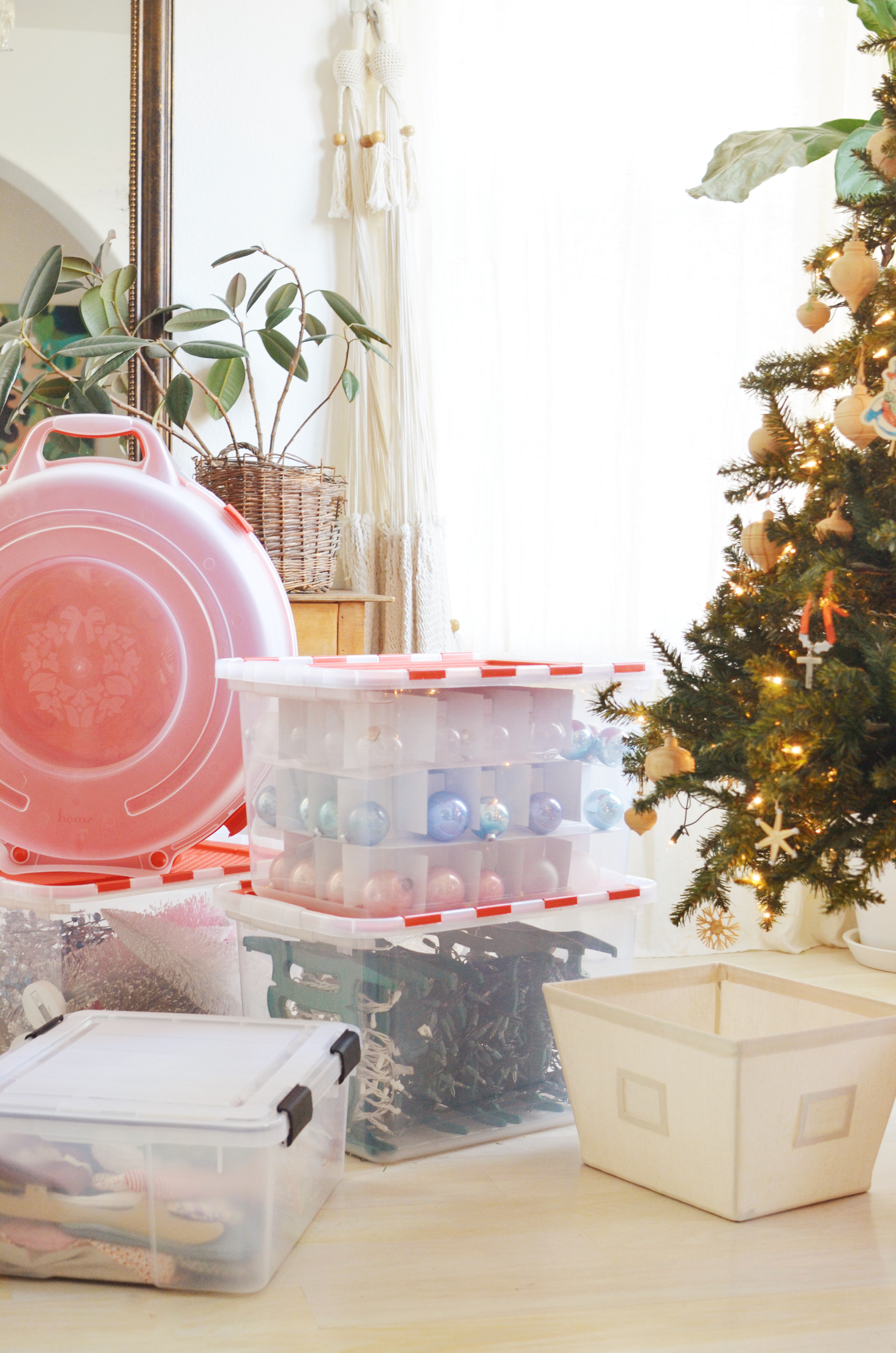 Each year, we've slowly improved how we store our Christmas decorations, but I think this year, thanks to The Container Store, this is our most organized year yet. We officially have a tree storage box for our tree. Every year, we've been using the cardboard box it came it, and just re-taping it each year to use again, but now we have a real container that's not going to rip on us and fits the tree perfectly. It was a challenge trying to cram that tree back into the cardboard box each year. The box always looked like it was about to burst! The tree storage box also has space to spare to put in the other small trees we put around the house. Plus, there are wheels, which comes handy when moving it around to be stored for next year.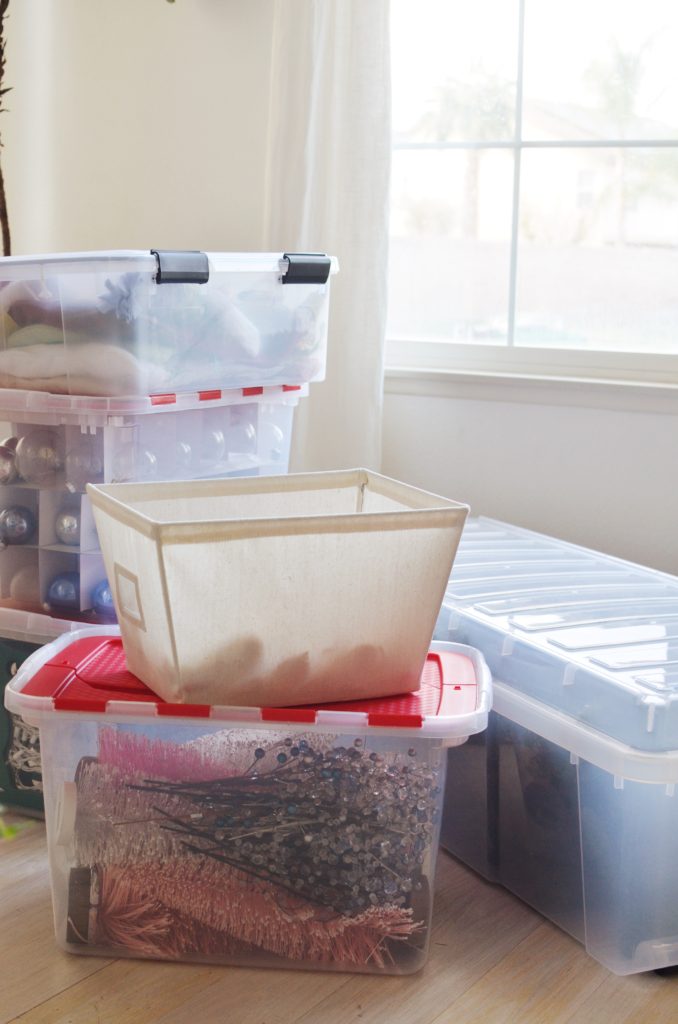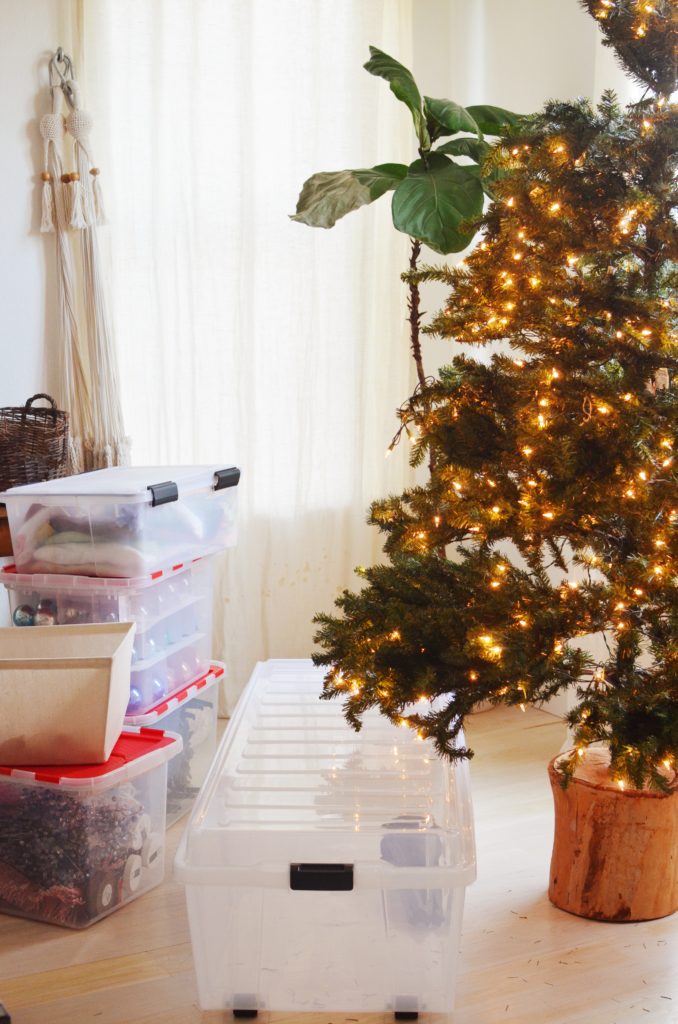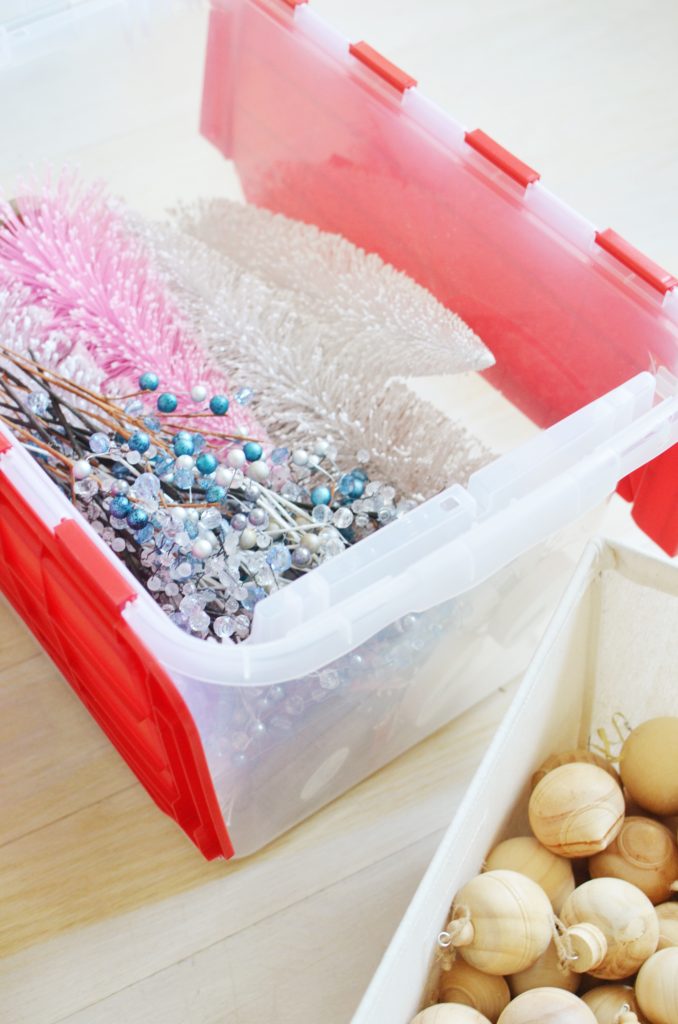 Now, we also have a wreath box, which before I'd just try to stuff the wreath in with our tree, and when that stop working, I gave away our wreath because I didn't know where to store it. Now, that is has a container, it's time to pick up another one to decorate our front door!
The best part of our much improved storage is the light wrap and ornaments storage boxes. Goodbye to tangled up lights! And hello to safely stored breakable ornaments! This is such a game changer in storing holiday decor. Seriously. Get yourself some cord wraps!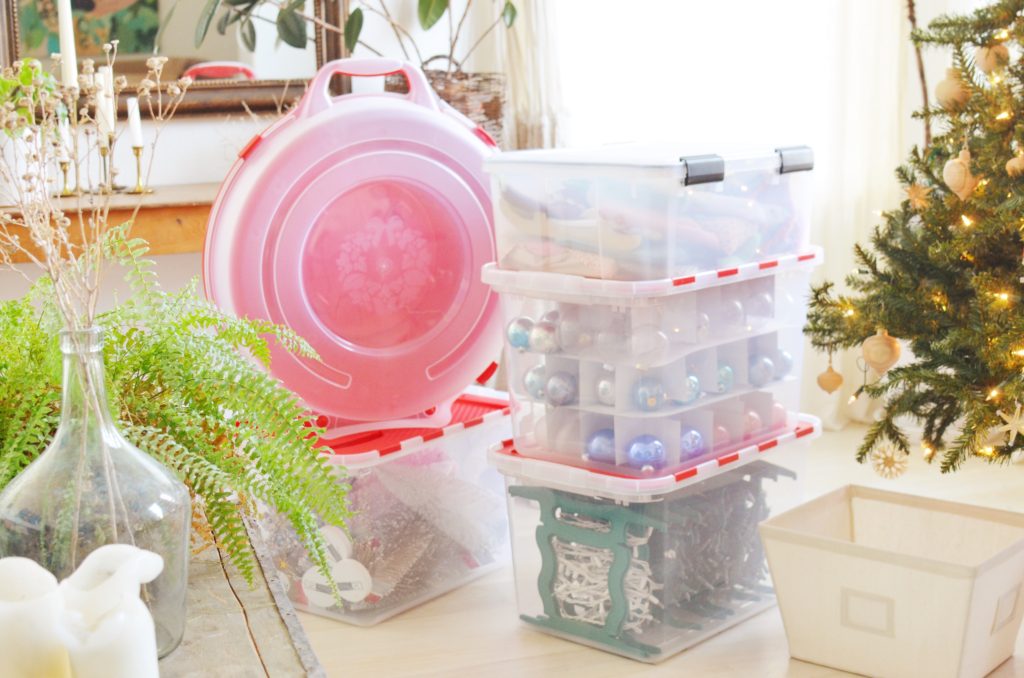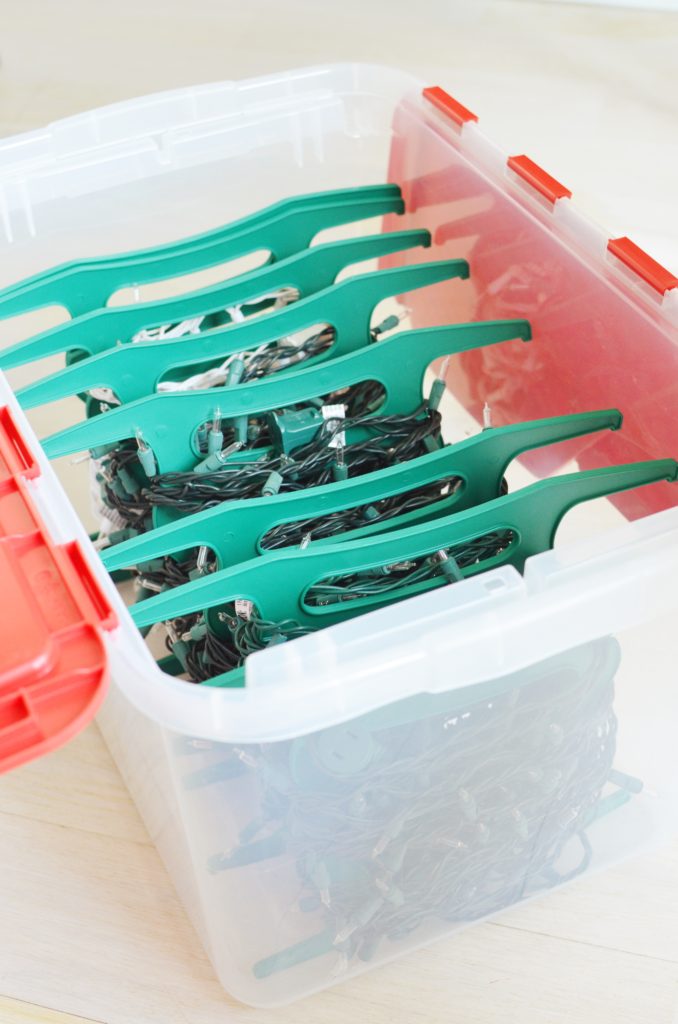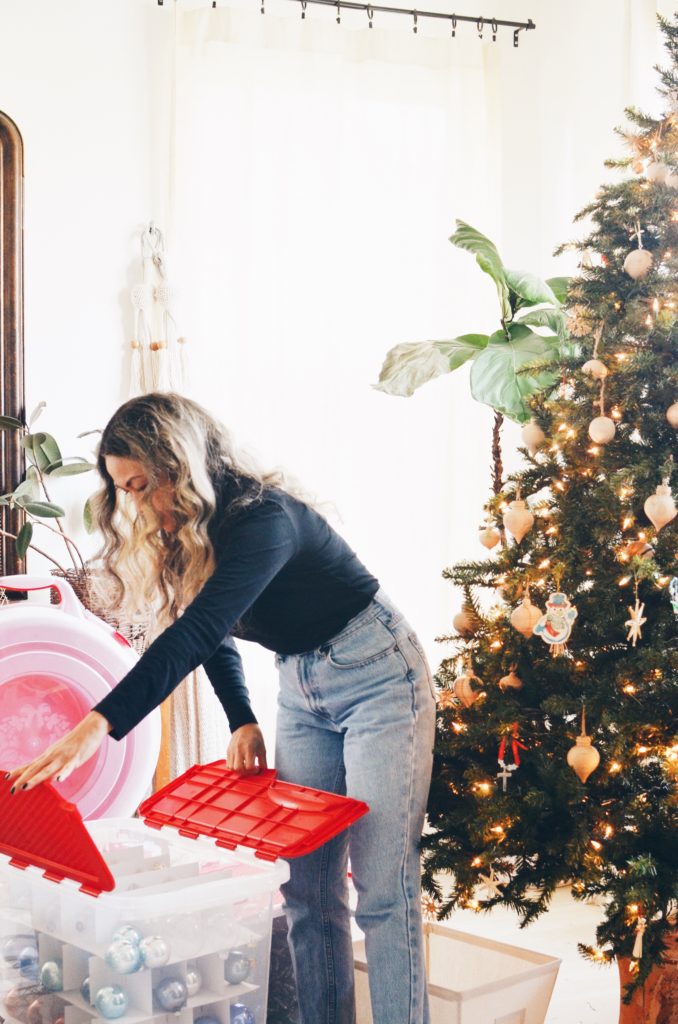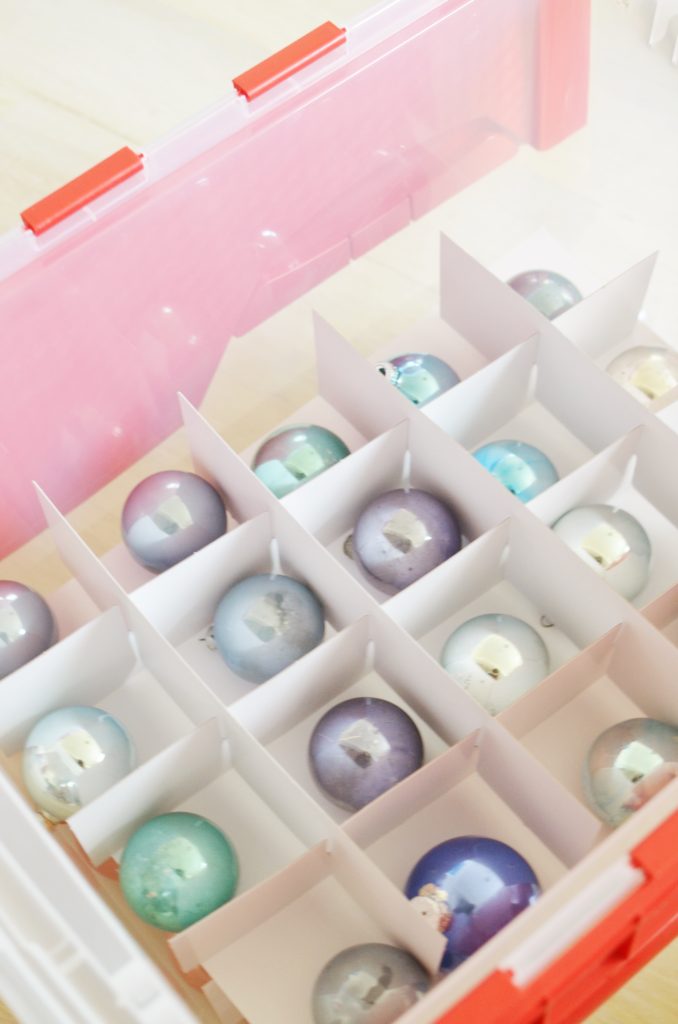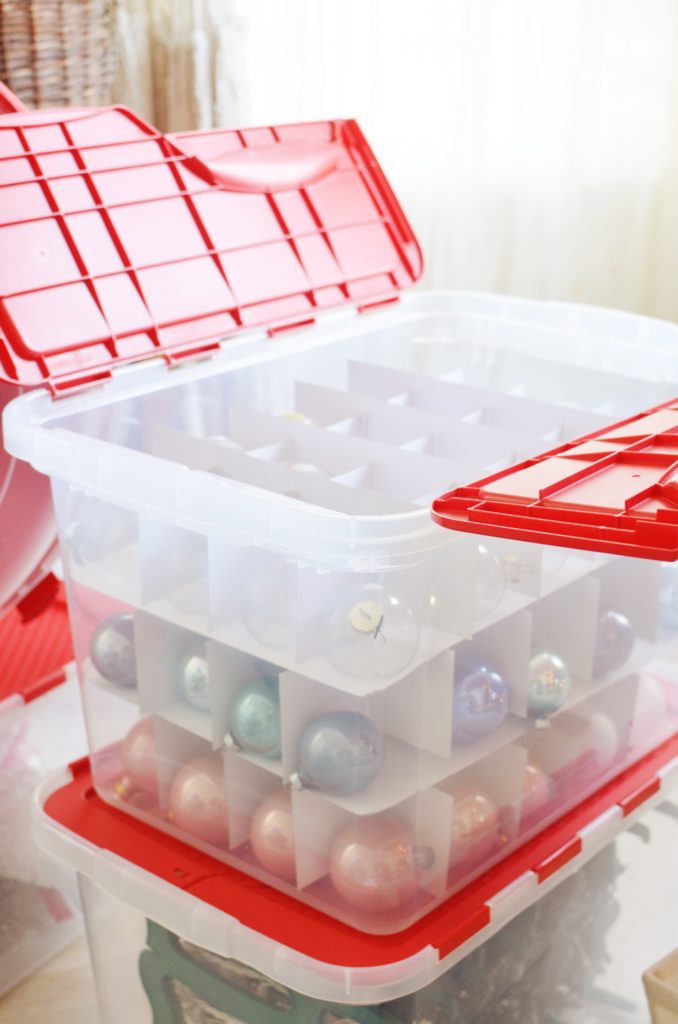 The open canvas storage bins are great for storing some wooden ornaments we have. We can throw them all in and not worry about something breaking. It will also come in handy to hold some smaller gifts to put under the tree. And some clear weathertight totes are perfect for holding stockings and our Christmas friends that we want to keep clear of dust and dirt.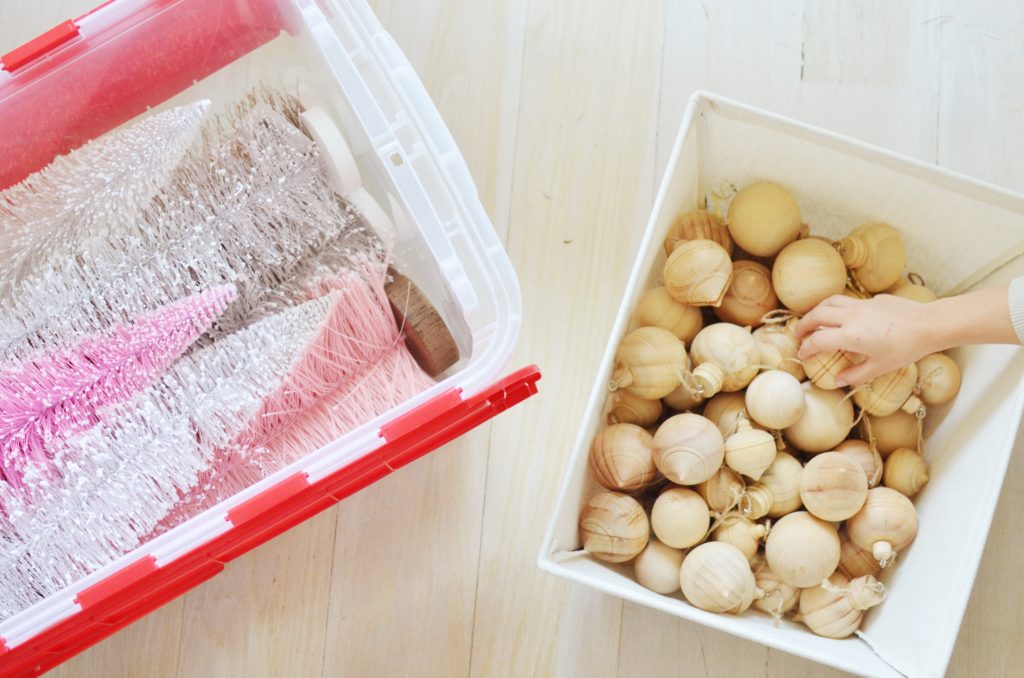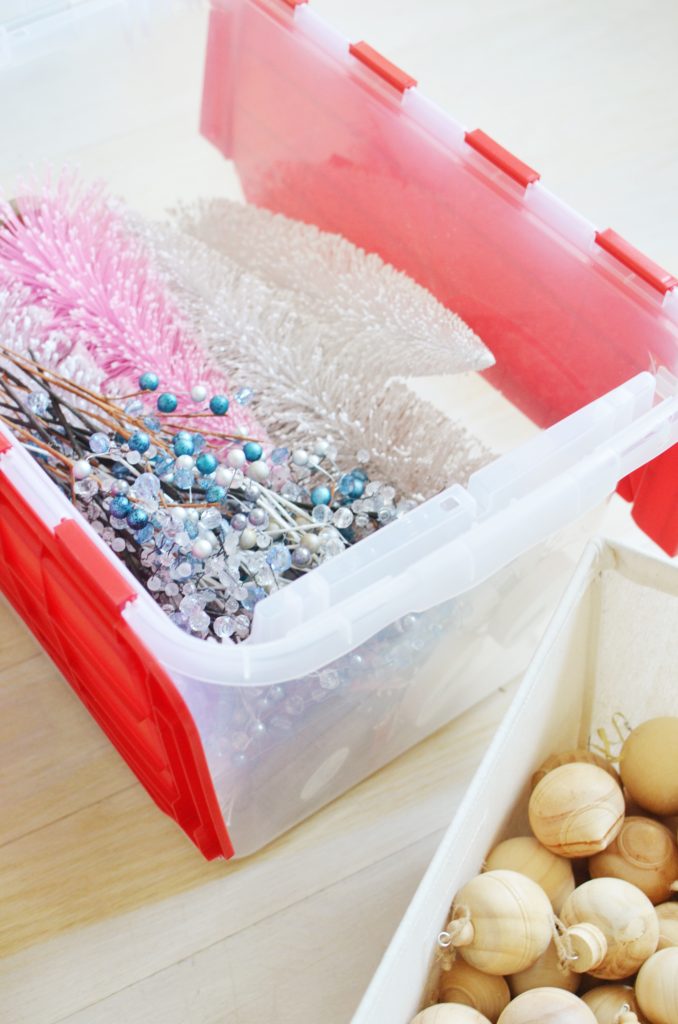 Having everything simplified and organized makes things a lot easier when I take things out to decorate. I just take out the boxes and my girls do all the decorating! I just let them have at it! And then when it's time to put away, they know everything has a specific place, so it will make clean up so much easier. I'm all about neat and easy!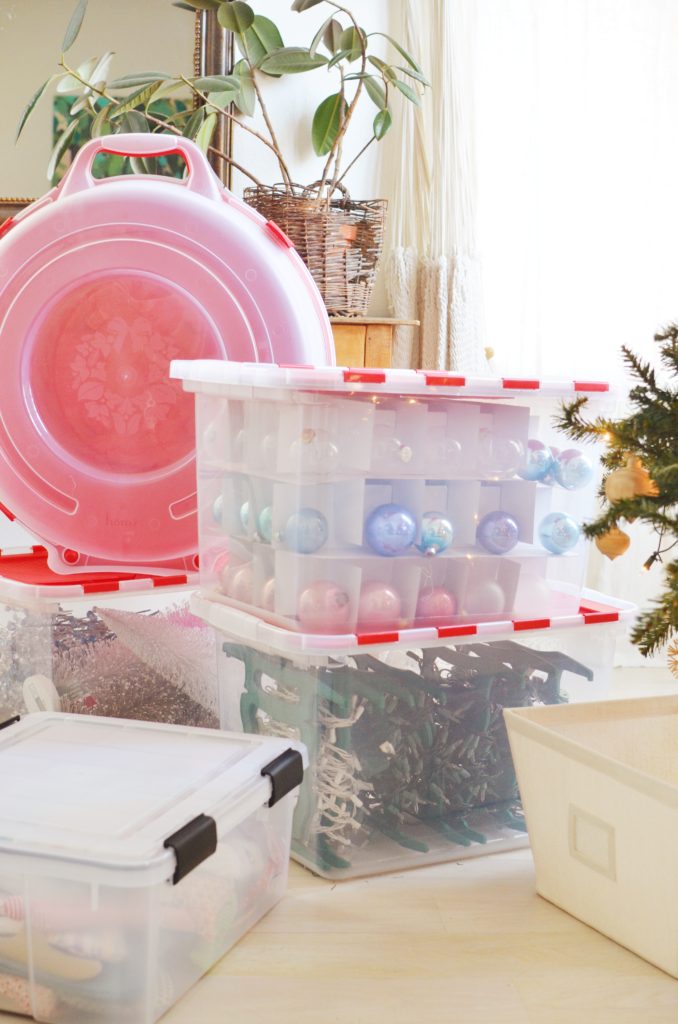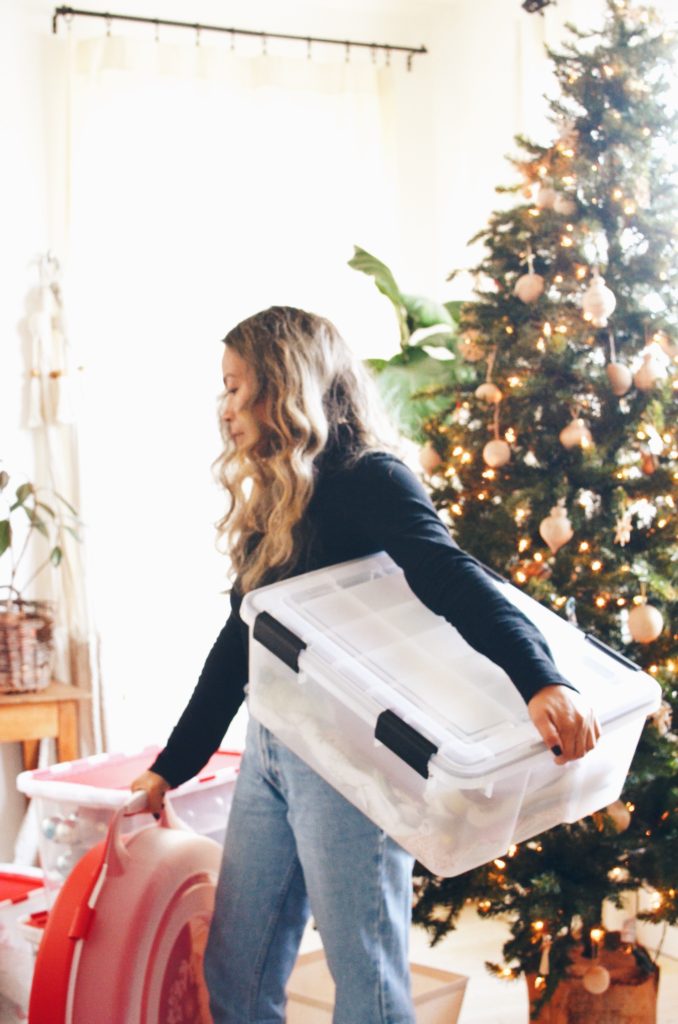 This post is in partnership with The Container Store as one of their Brand Ambassadors. The opinions and text are all mine. I appreciate the time you spend in this space, the support you give me, and the brands I partner with.