If you know me, and how I get mess stress easily, then you know how happy I am to be a Brand Ambassador for The Container Store. Life is full with a family of seven, and things have felt extra full lately, so certain areas and spaces in our home  have succumb to disarray. So I'm looking forward to partnering with The Container Store to get these spots organized and back under control.
This month, I'm tackling my kitchen cabinets and drawers. Earlier this month, I did a major clean and purge of our pantry and fridge, so it feels good to move on to the drawers and cabinets. The girls are always baking, and with life being as full as it is, our cabinets and drawers have been filled with a mishmosh of things. It definitely needed to go through a deep purge and some organizing. Finally, after a free afternoon of going through everything, I'm so excited to share how organized everything is.
Before: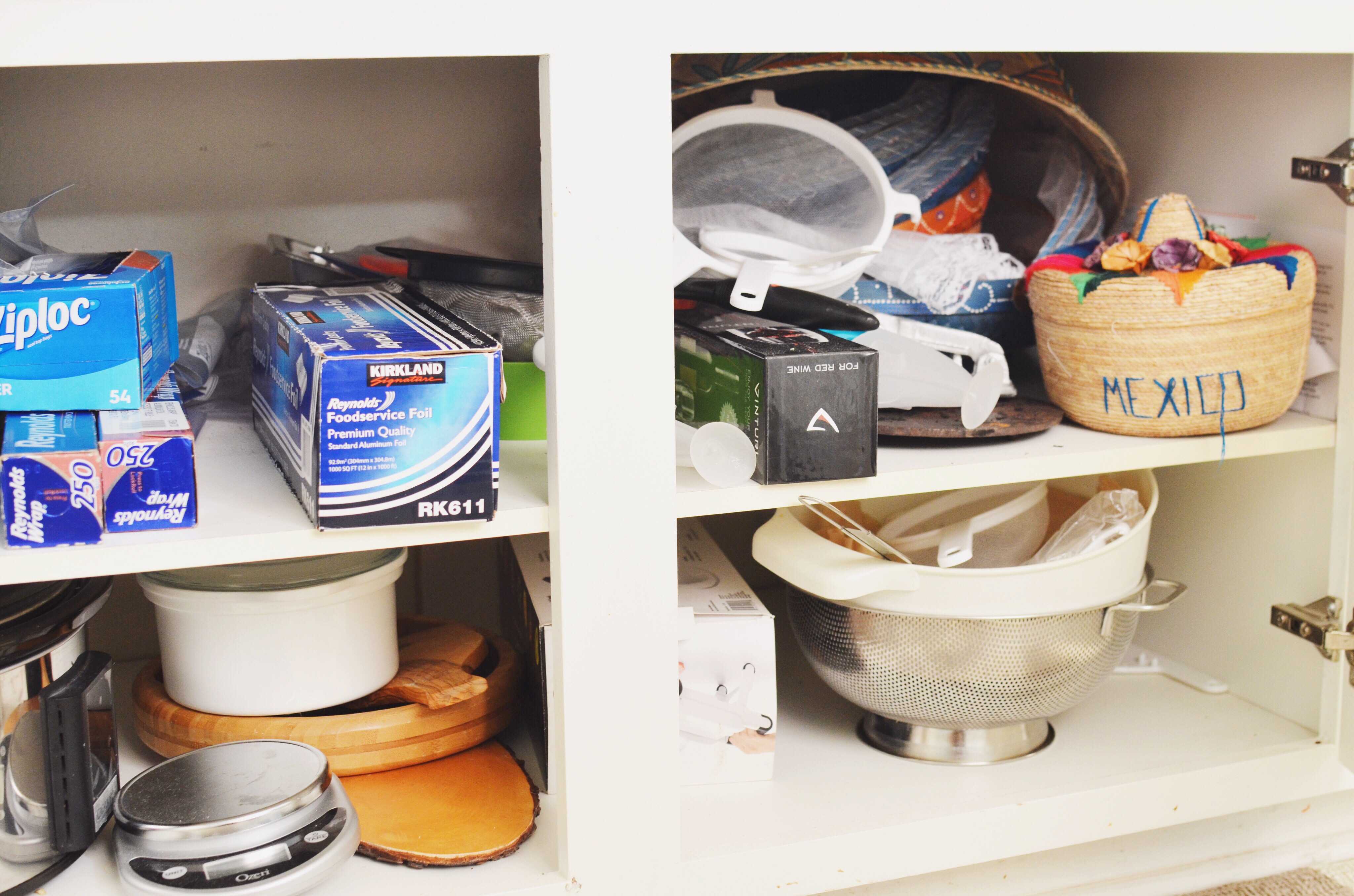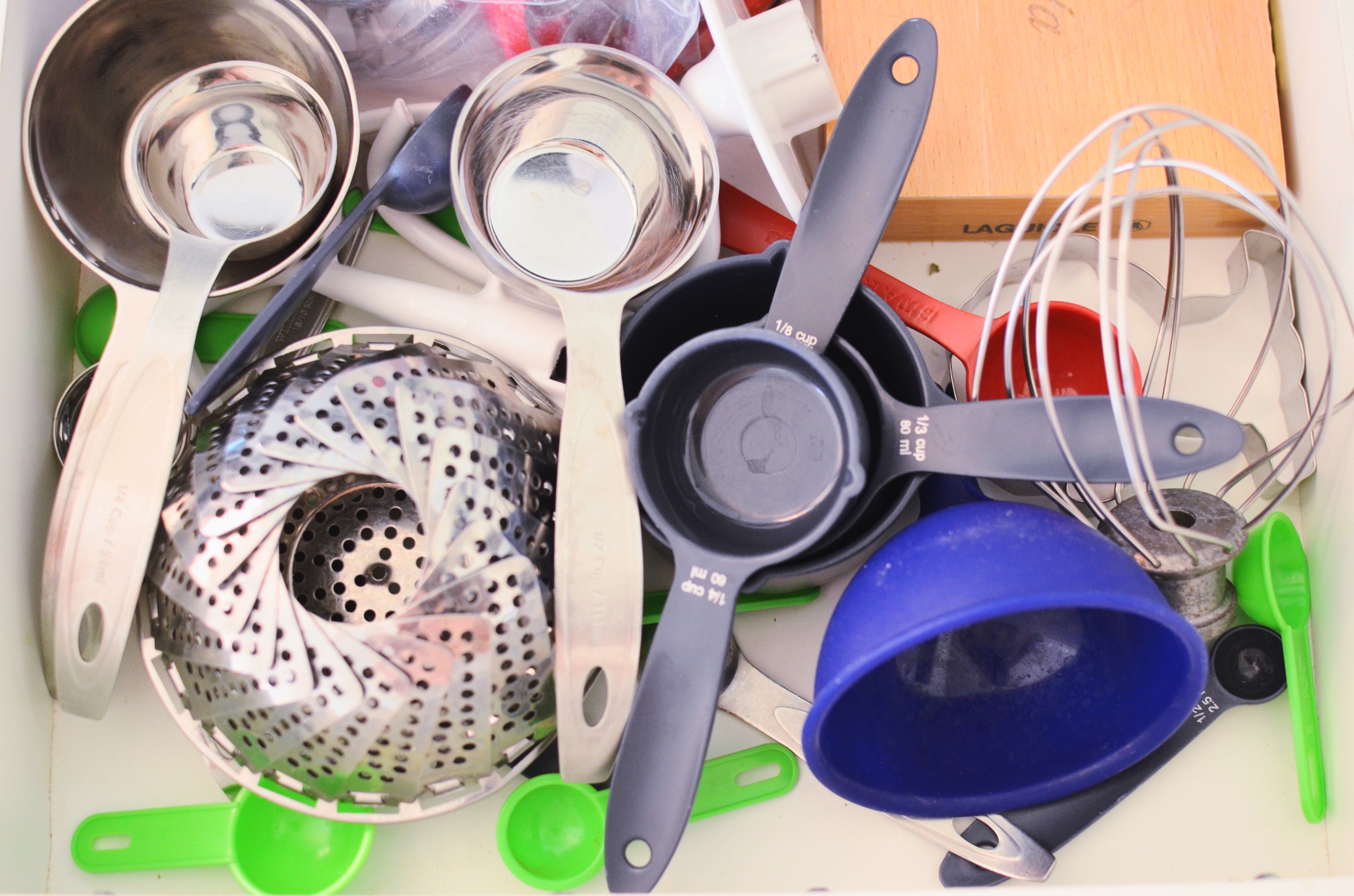 After: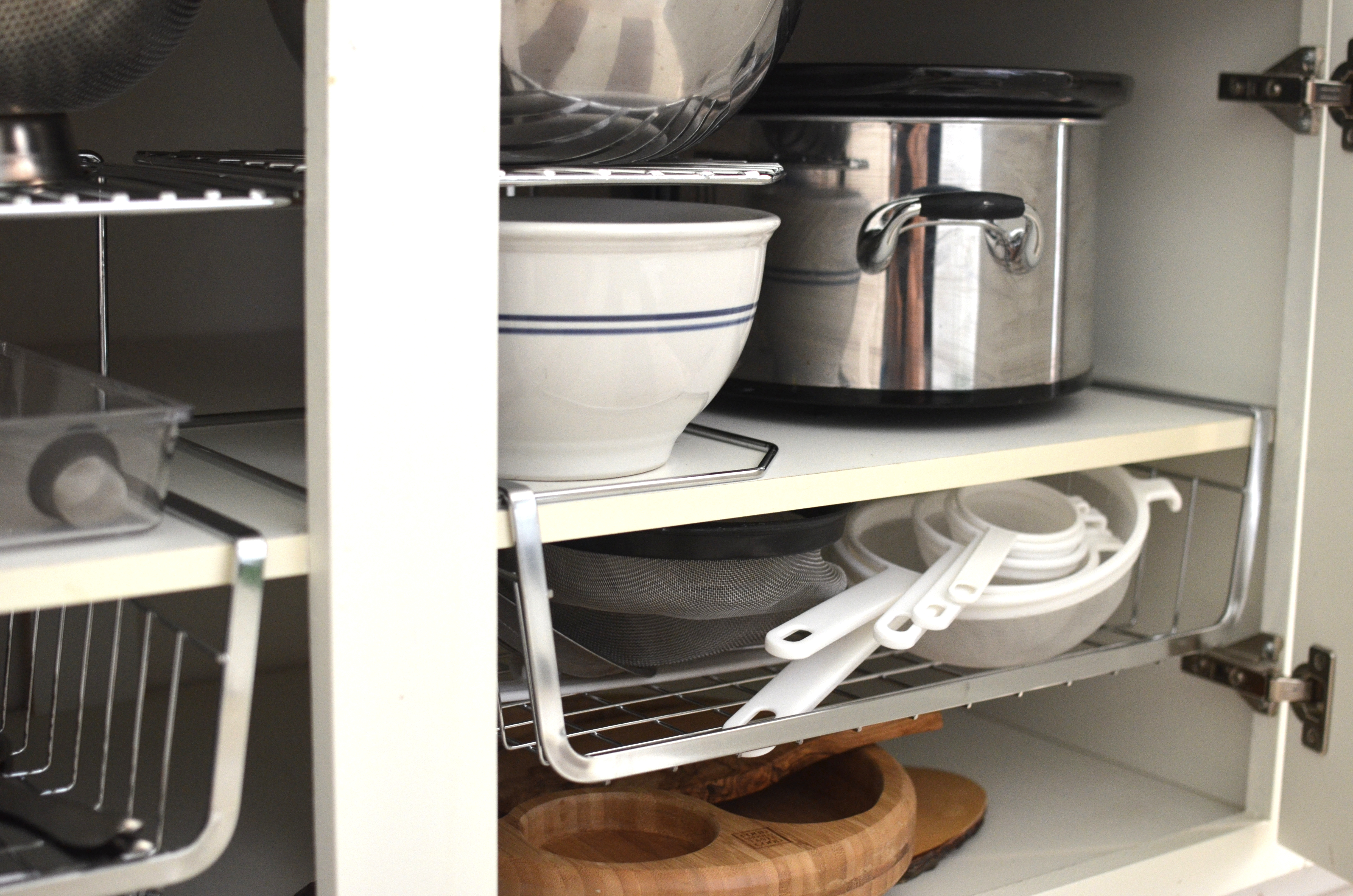 …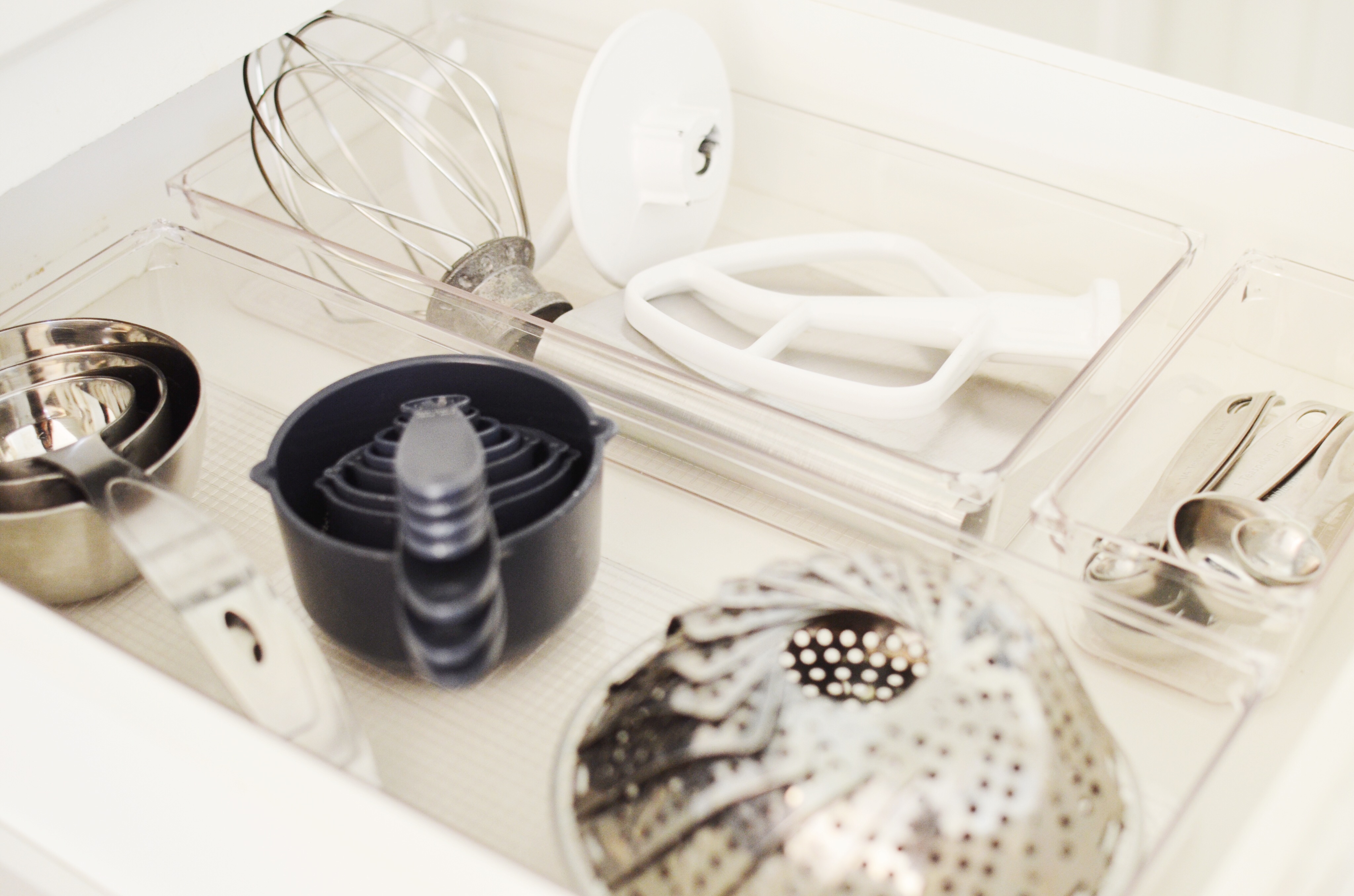 The Container Store has thousands of kitchen products designed to be efficient with your space and make things easier to stay organized. I'm loving the extra space we get now using the Cupboard Chrome Shelf, I get all my plates and bowls in one cabinet, instead of spread out between two. The Single Corner Shelf is especially helpful in maximizing our space, and the Undershelf Basket also provided more organization and gave us another row inside our cabinet to store goods.
I used The Everything Drawer Organizers (and mixed and matched it with this one too) for our drawers. You can mix and match the containers to get the configuration that works just right for your space. Our drawers look so much better, and everything just makes sense now. With everything now having a place, instead of all simply being tossed in the drawer together, will definitely make for better kitchen efficiency.
I enjoy organized spaces, but the kitchen is one of the first things to go when life gets chaotic, and it's probably because the mess is hidden behind cabinets and drawers. This challenge was exactly what I needed to take back control of my kitchen. With all my girls cooking and baking all the time, I think all the organization will lessen some of the fighting and bickering as they're looking for things. This mom is all about that! Plus, the holidays are coming up and there will be even more baking and cooking, so we got everything organized just in time.
This post is in partnership with The Container Store as one of their Brand Ambassadors. The opinions and text are all mine. I appreciate the time you spend in this space, the support you give me, and the brands I partner with. If you're in need of some kitchen organization too, take advantage of their kitchen sale going on now through November 10!