Once upon a time, the powerful fairy, Maleficent, unexpectedly showed up at the christening of King Stefan's daughter, Aurora.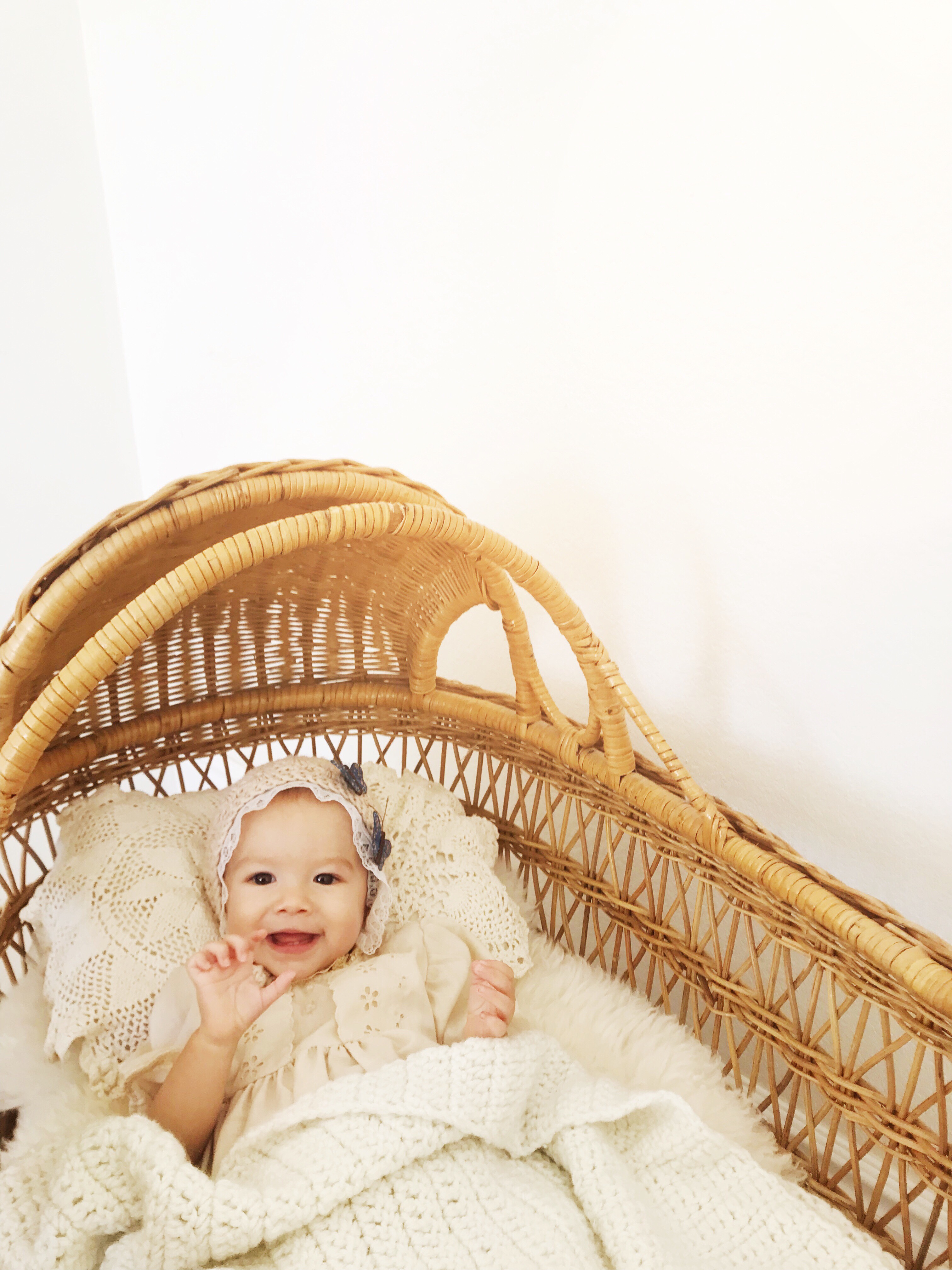 She was clearly not welcomed, but she insisted on giving the sweet child a gift. For her gift, Maleficent gave her a curse and proclaimed, "Aurora will grow in grace and beauty, but before the sun sets on her sixteenth birthday, she will prick her finger on the spindle of a spinning wheel and die. Only to be awakened by a true love's kiss."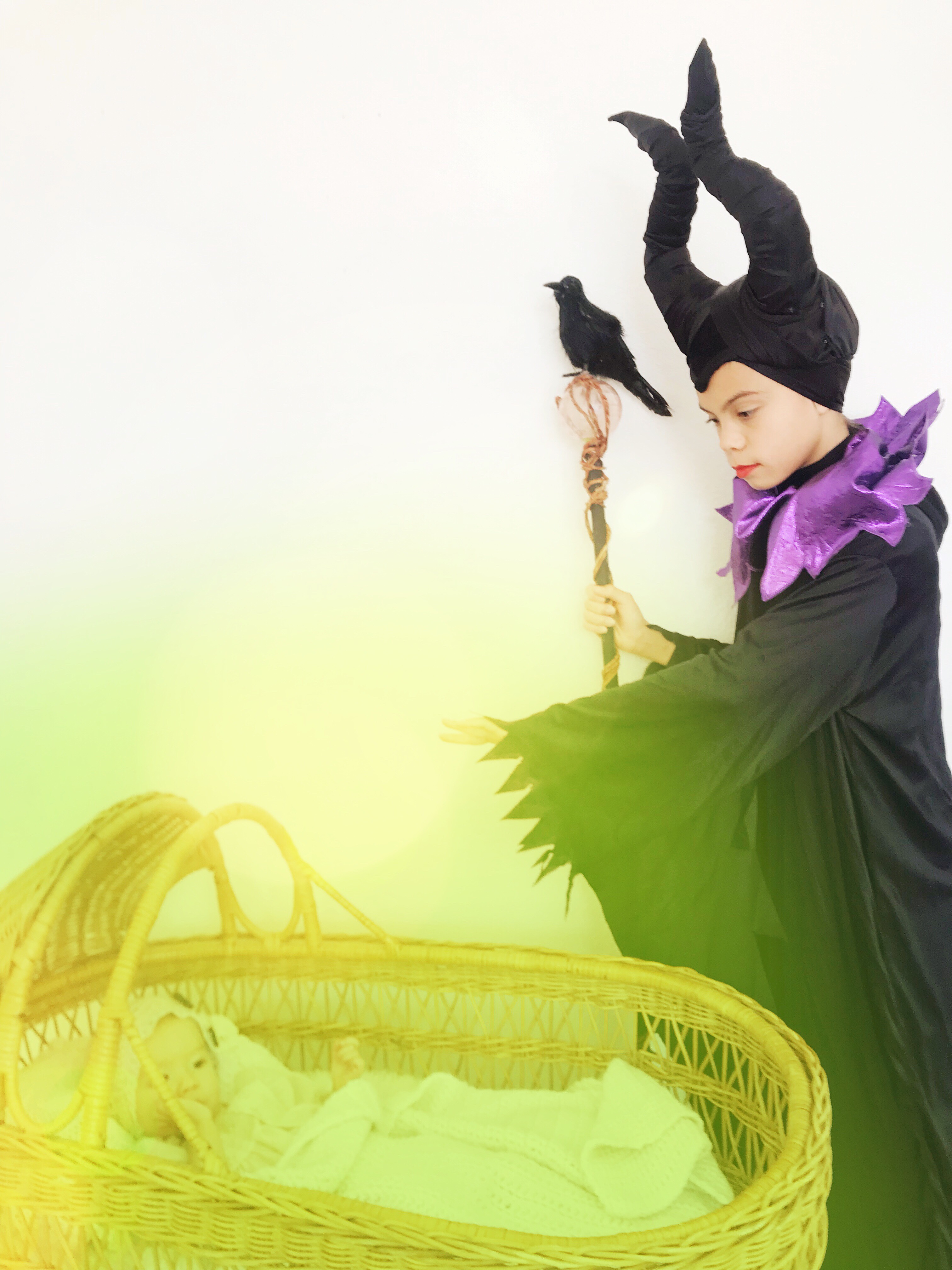 The MARVELous trio… Pepper Potts, Agent Peggy Carter, and Scarlett Witch, were there to give their own special blessings for Aurora, so they stepped in to protect the child.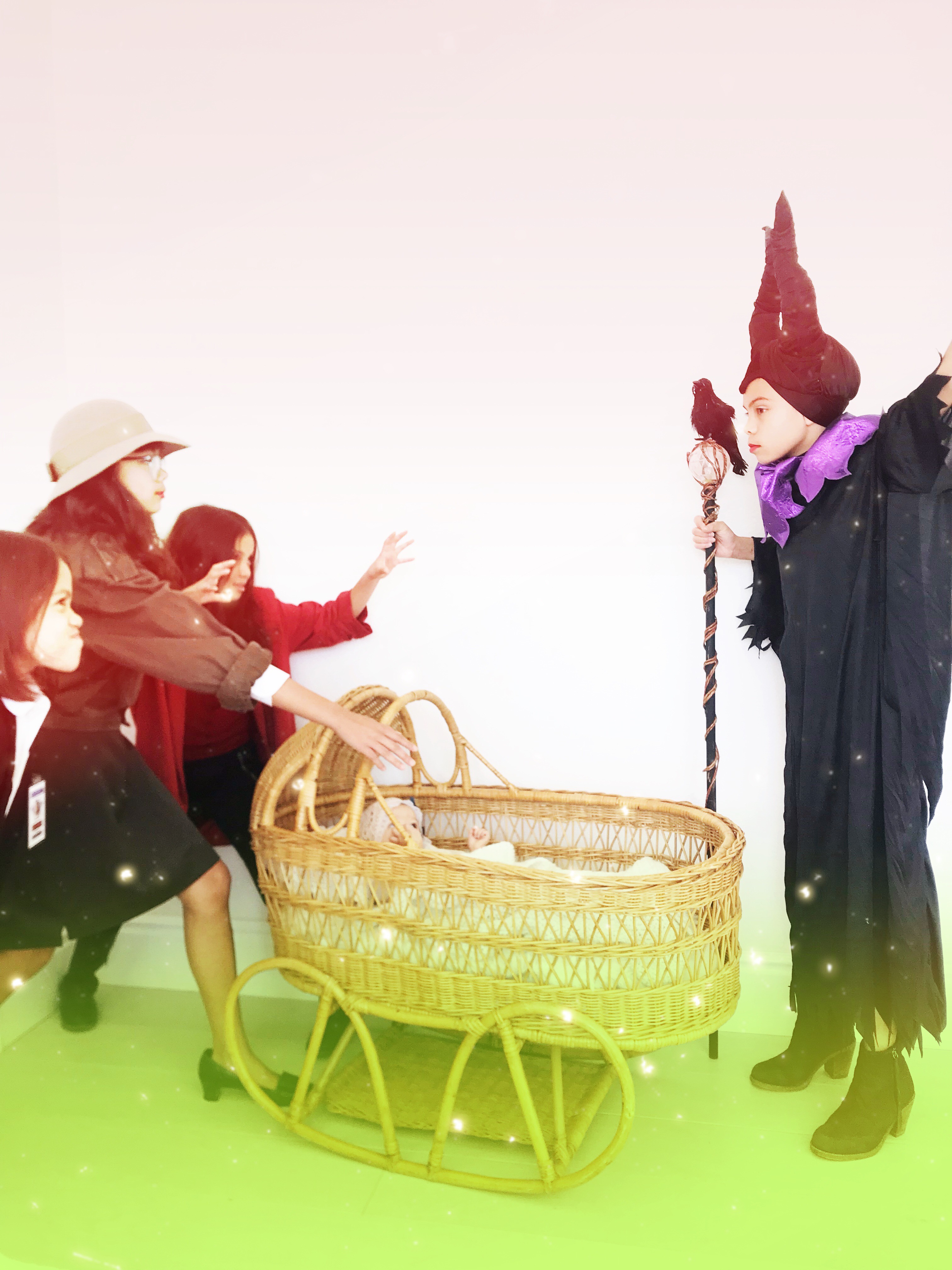 Scarlett Witch tried to use her ability to manipulate chaos magic, and remove the curse, but Maleficent's power was too strong.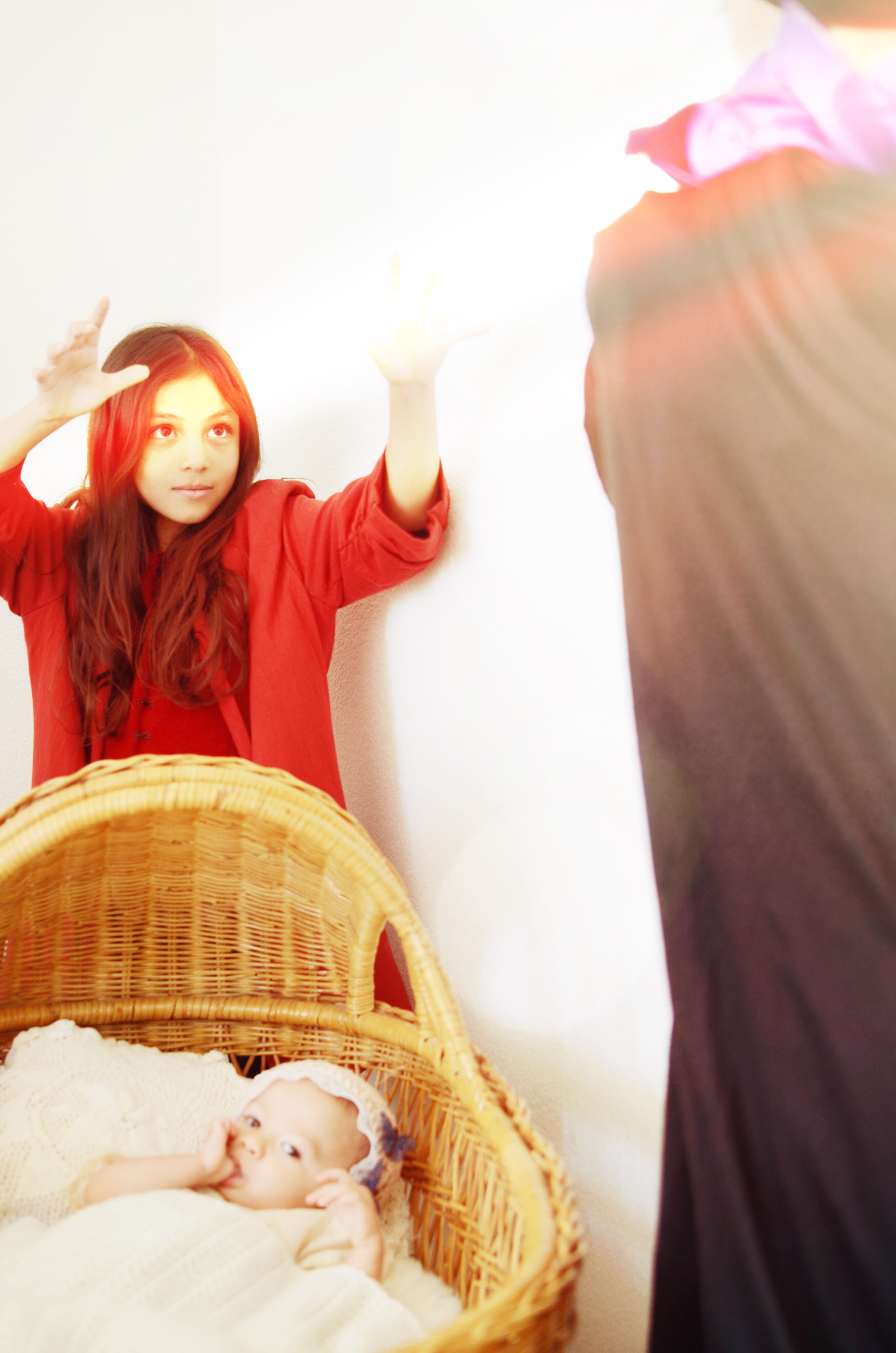 Agent Carter stepped in to try to negotiate with Maleficent, but it would do no good. Maleficent was resolved in her hatred for King Stefan, and consequently, Aurora.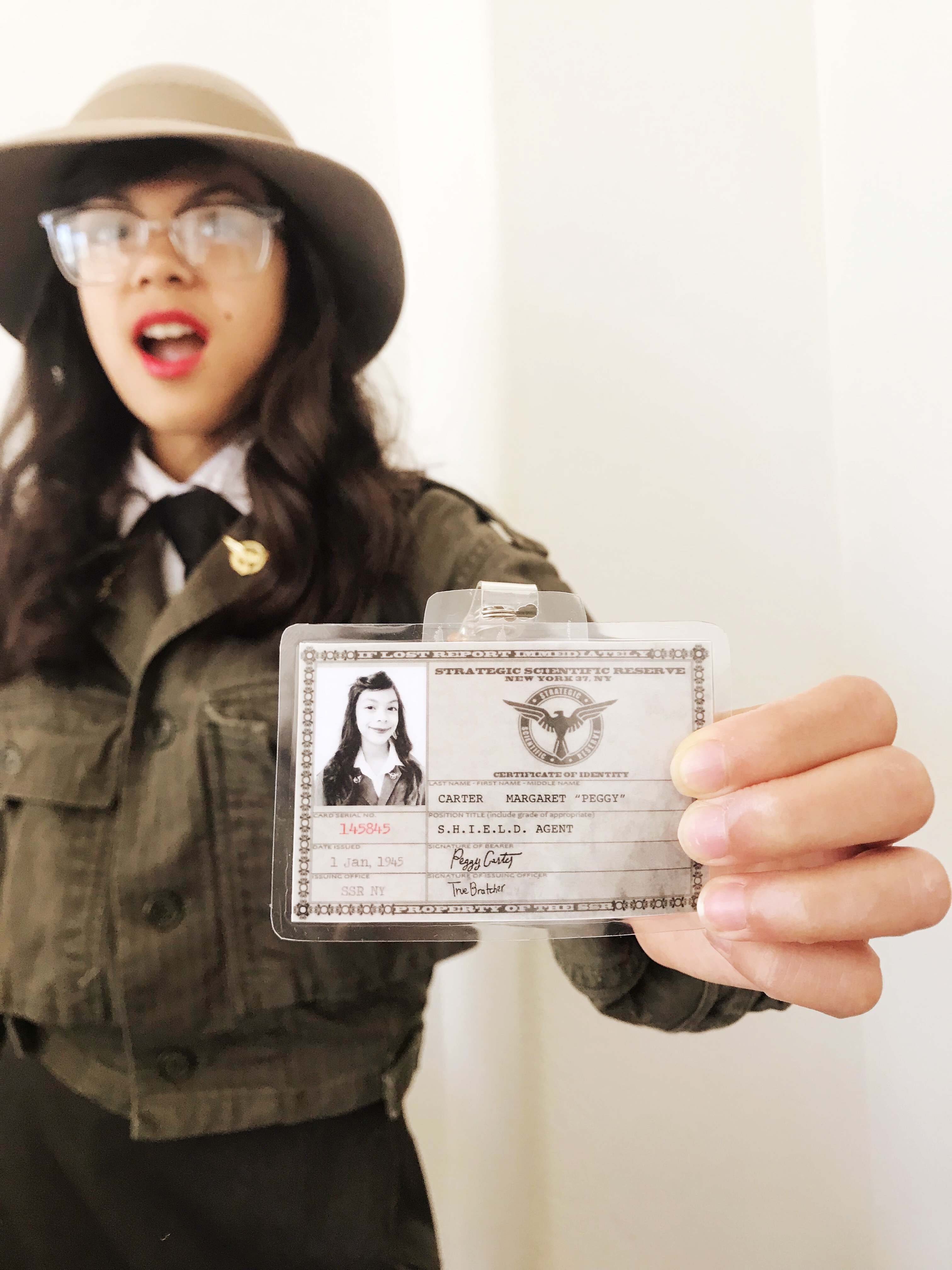 Pepper Potts attempted to fight Maleficent with her clipboard, but again, she was defeated by the overwhelming power of the great fairy.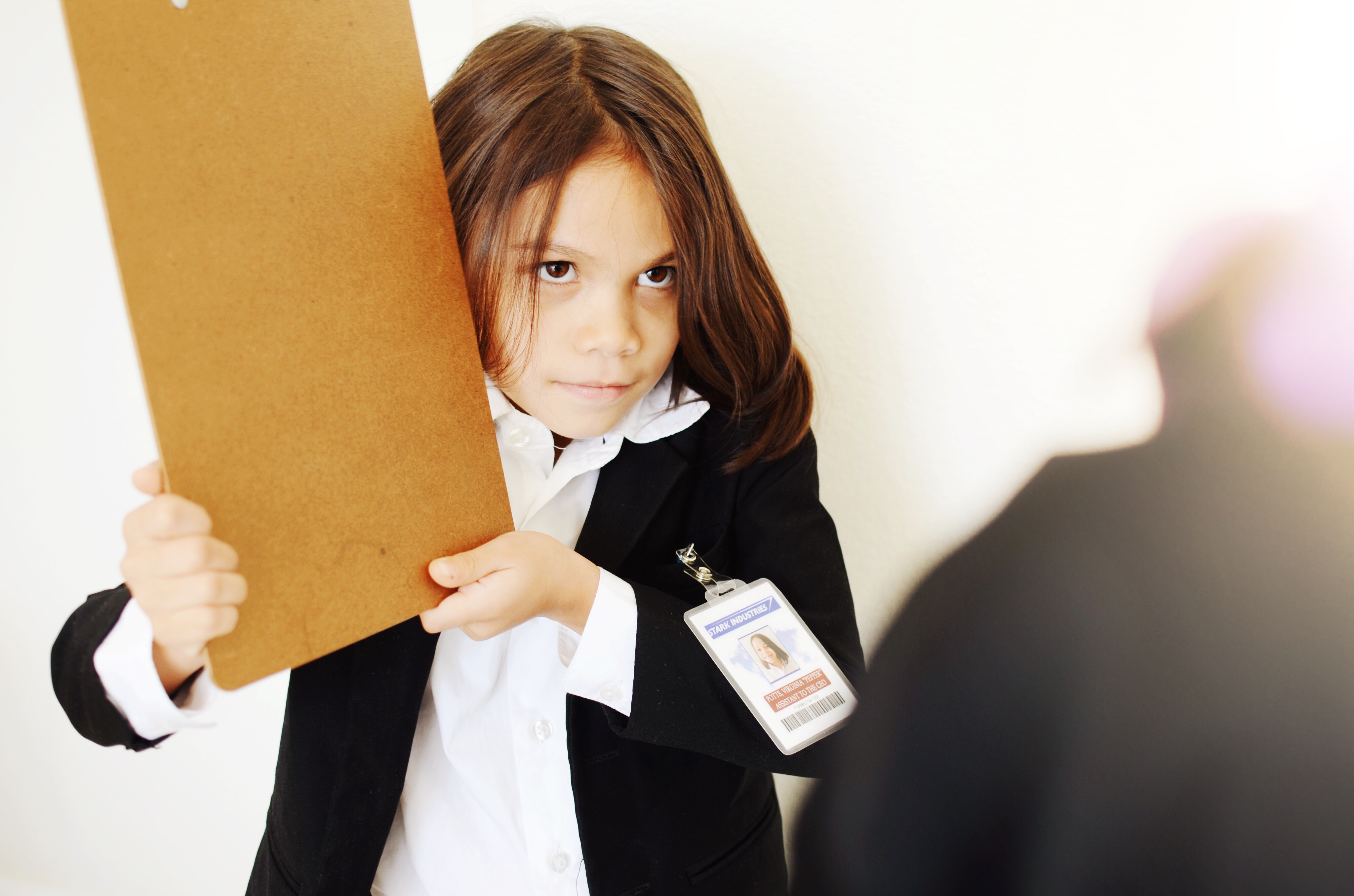 As soon as Maleficent left the celebration, the MARVELous trio promised King Stefan they would raise and protect the child, and hide her until after her 16th birthday. So off into the hideouts of S.H.I.E.L.D. they went…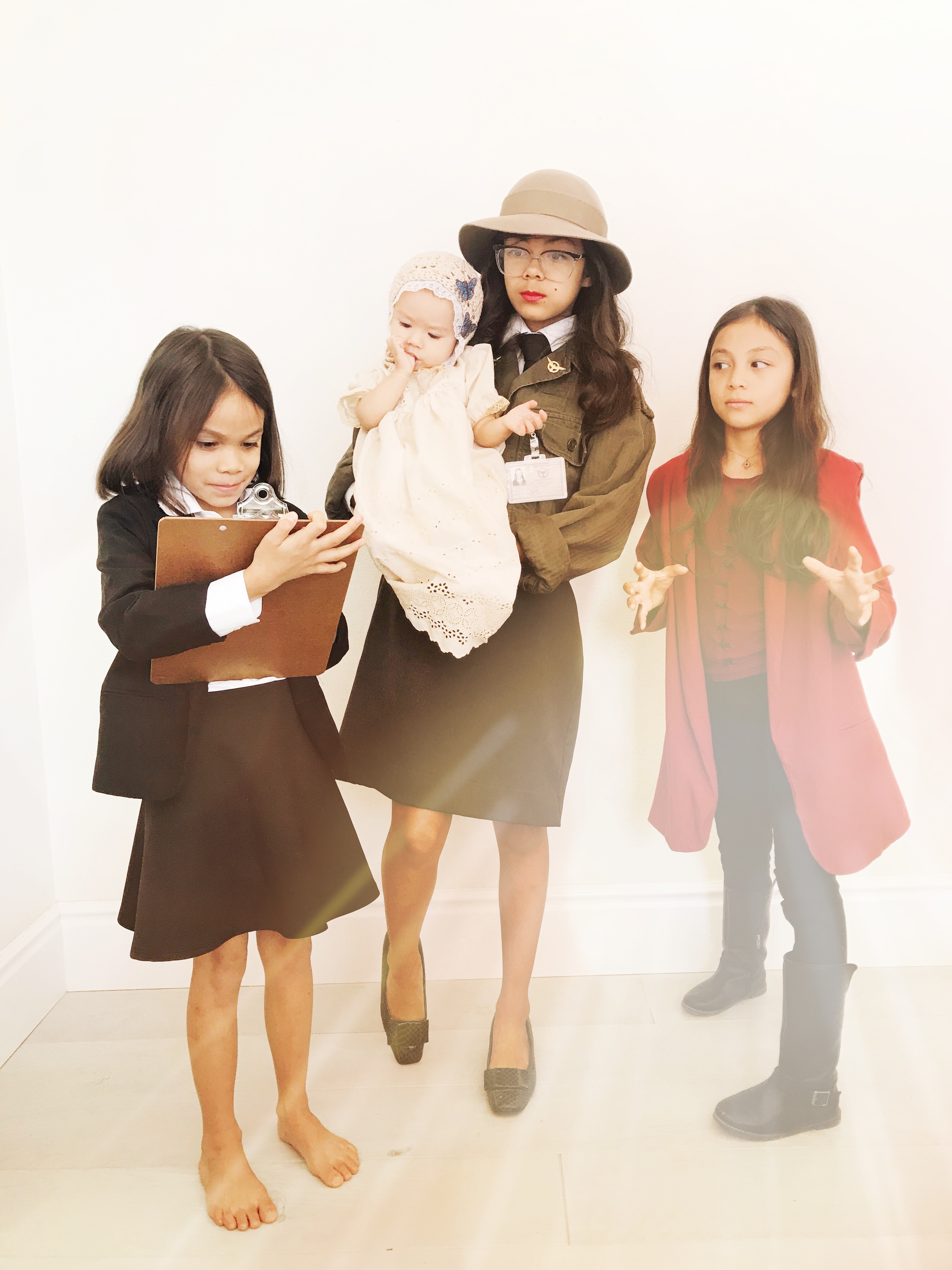 Of course, Maleficent, being the powerful fairy she is, was able to locate their secret location and would occasionally pay the child a visit.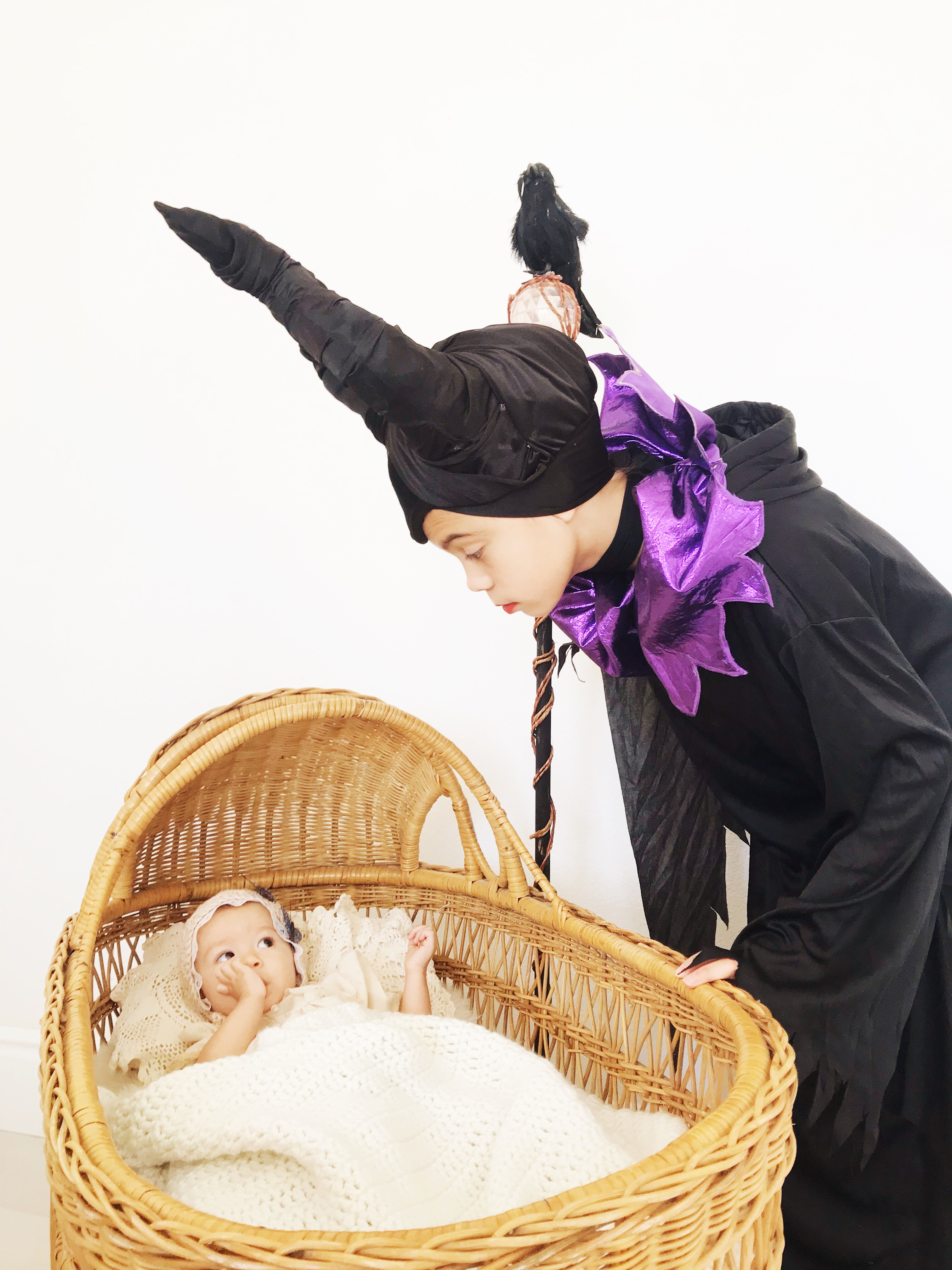 What started off as strong disdain for the child, or as she liked to call her, "Beastie," slowly blossomed into fond affection.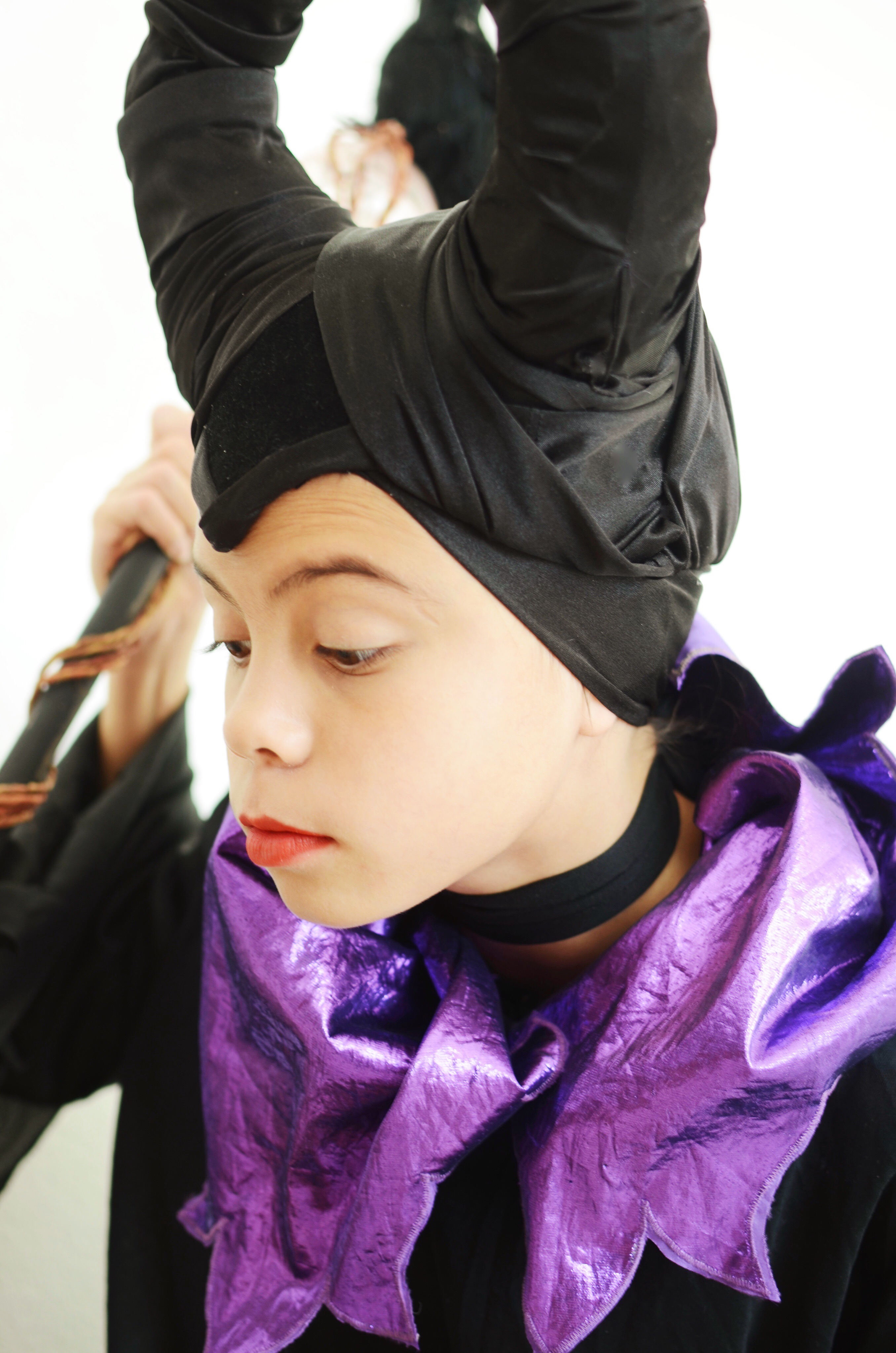 The jealousy and bitterness she once felt towards the child, was replaced with love and compassion.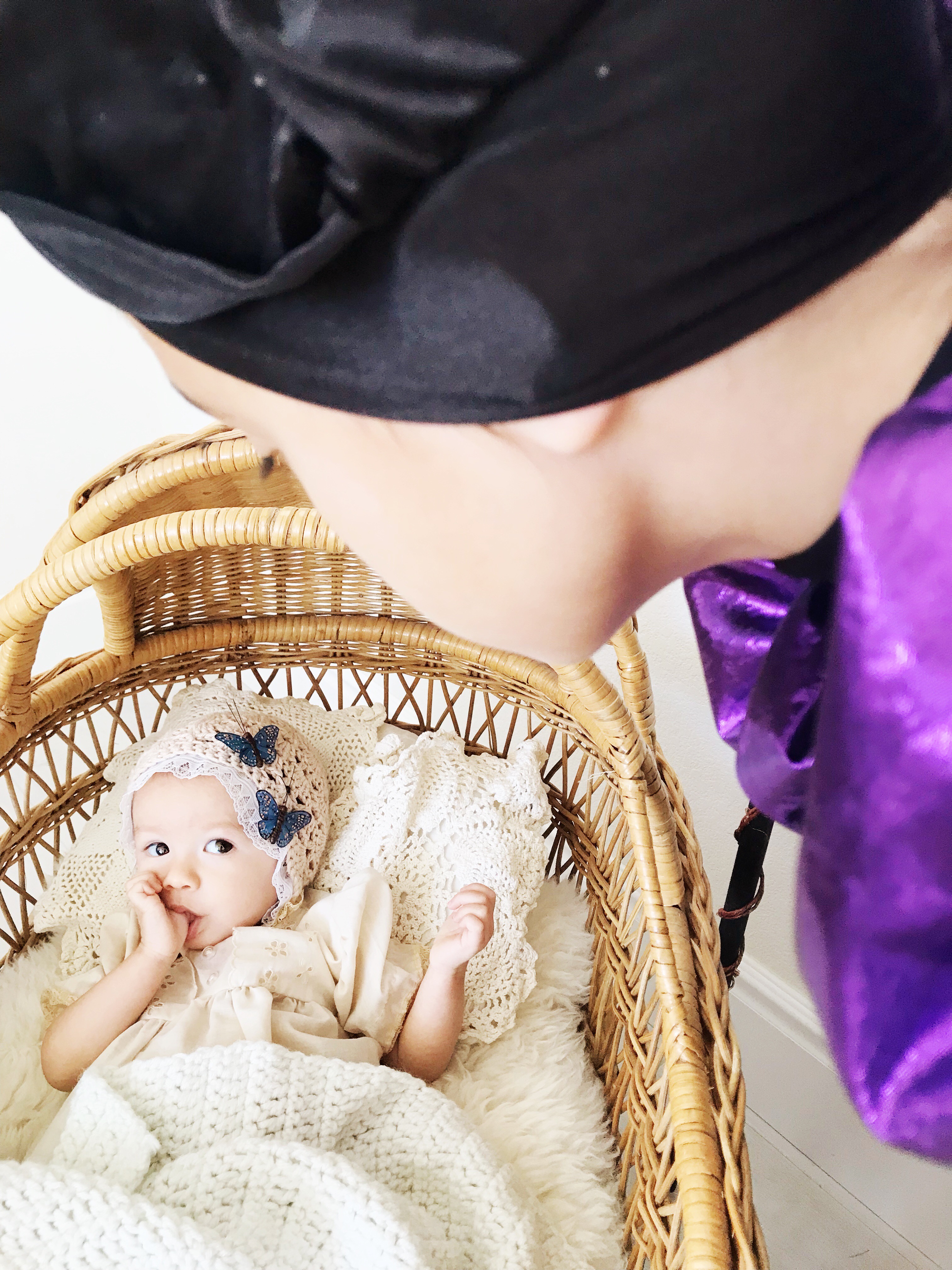 Maleficent found herself slowly believing in the power of love once again.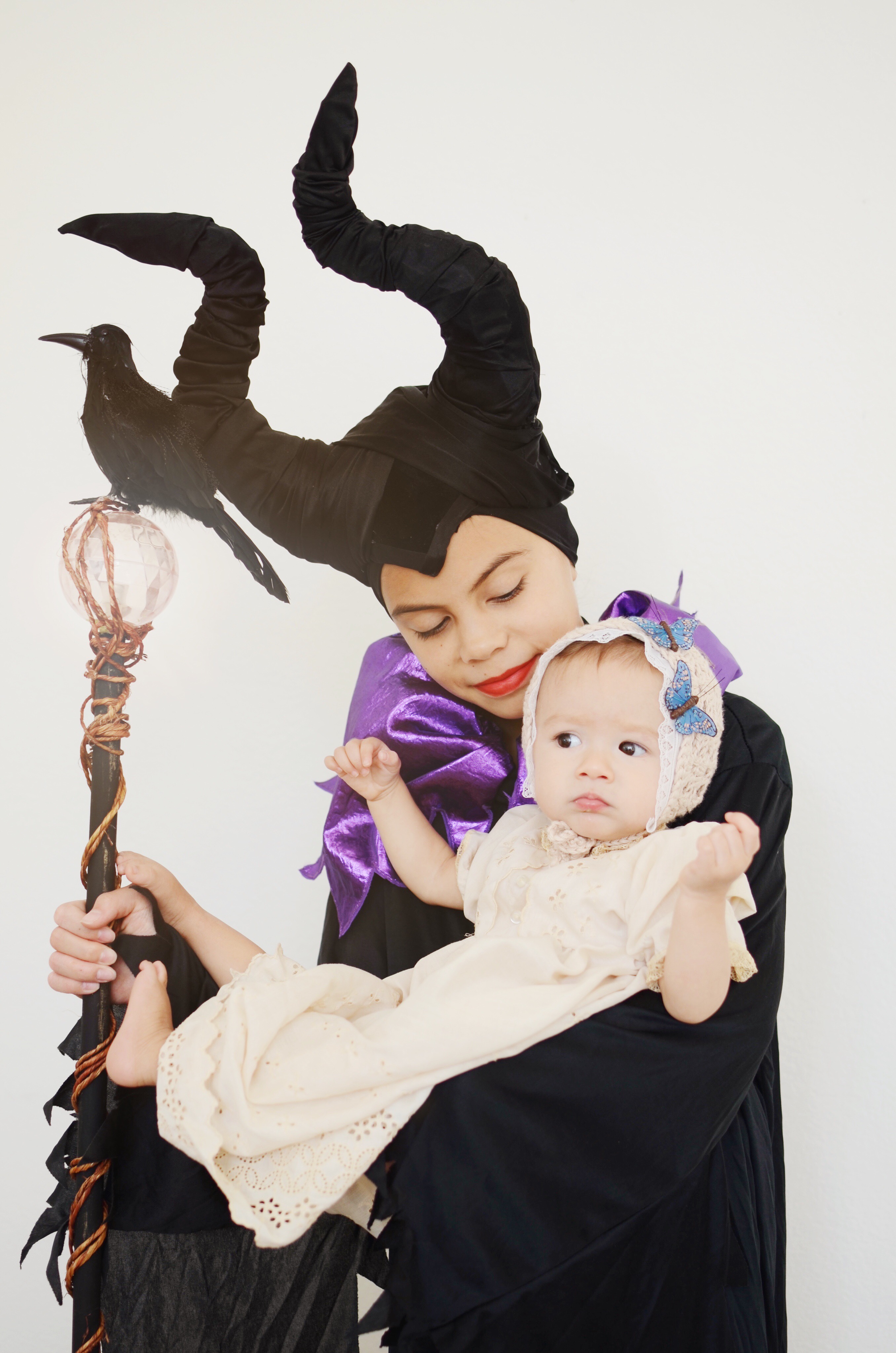 "Beastie" had captured her heart. She tried to undo the spell she cast, but the curse was much too strong to be broken. Maleficent would spend the next 15 years trying to stop the inevitable. Maybe, if she worked with the MARVELous trio, they would be able to find a solution together. To be continued…
Want to see if the curse manifests on Aurora's 16th birthday? Stay tuned for Maleficent & the MARVELous Trio II coming out Halloween 2034.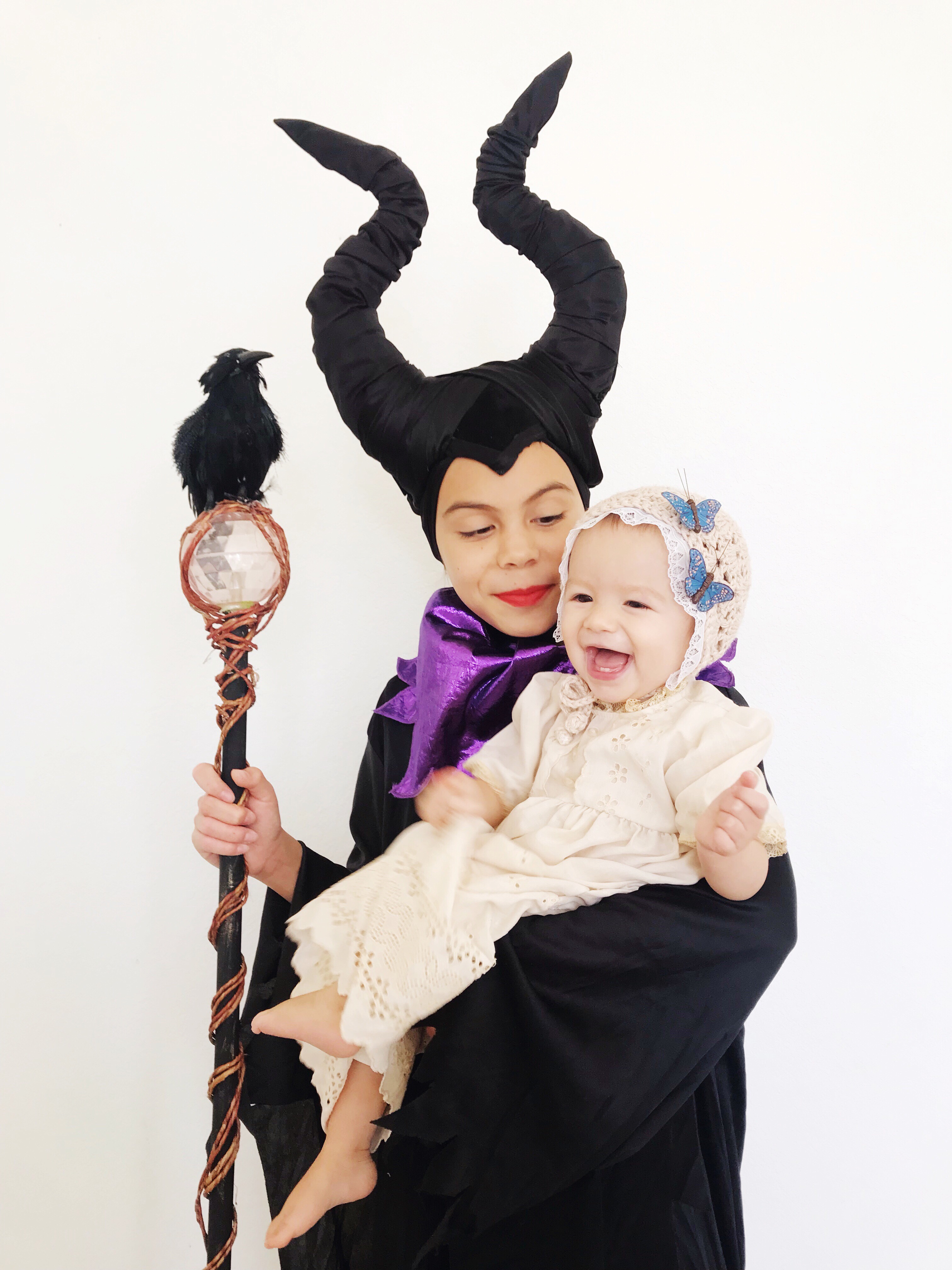 True as Agent Peggy Carter…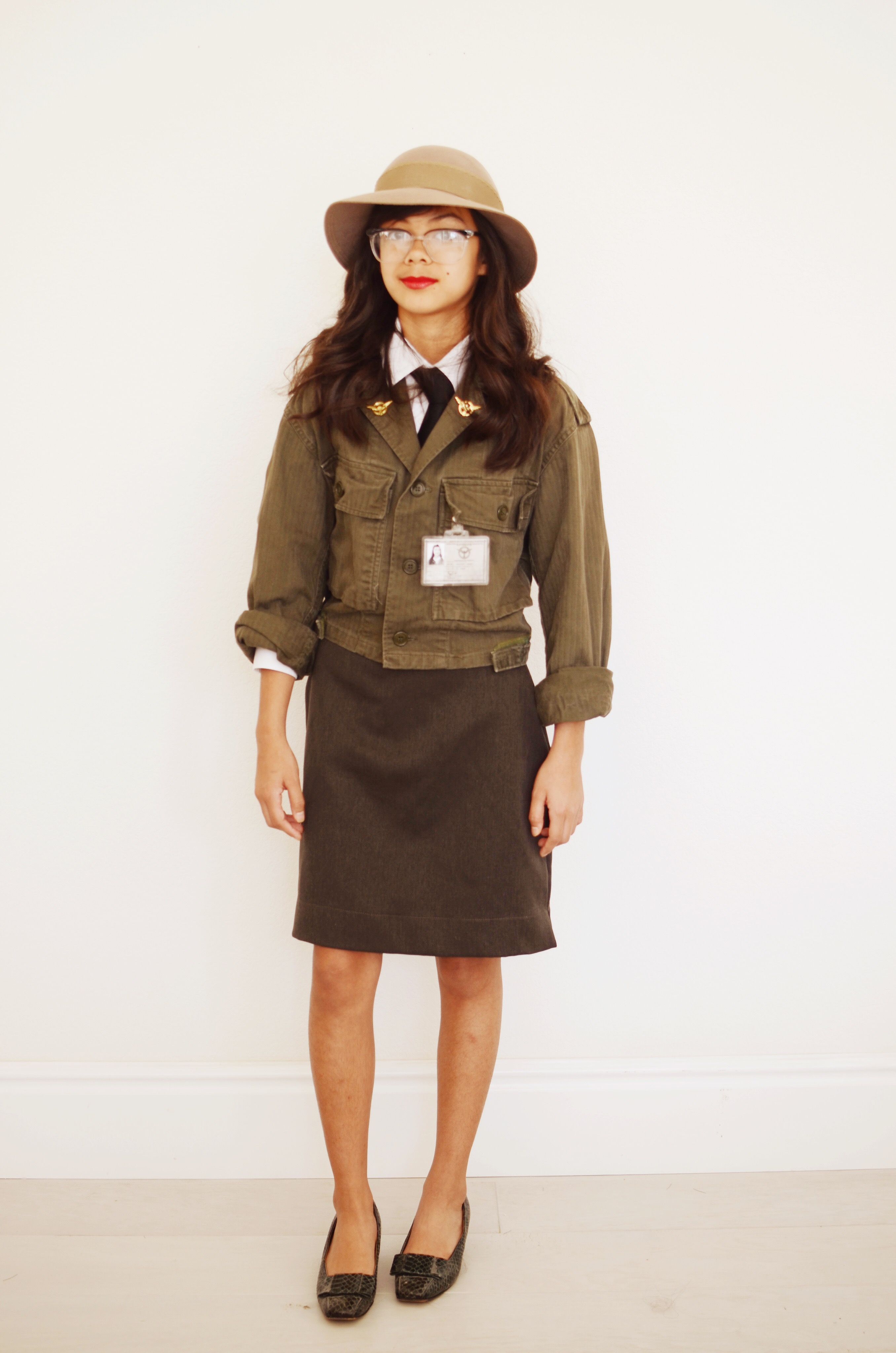 Brave as Maleficent…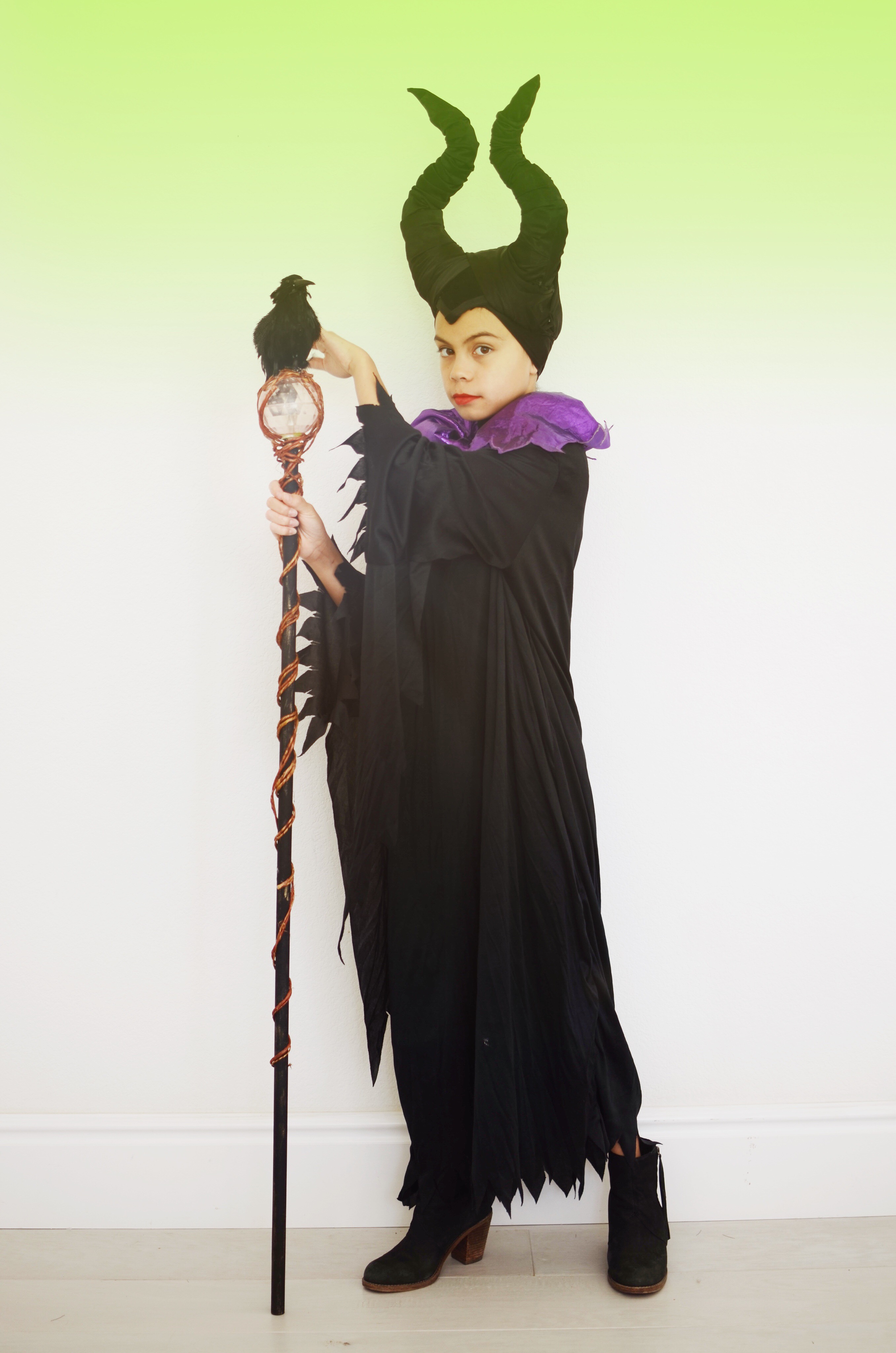 Soul as Scarlett Witch…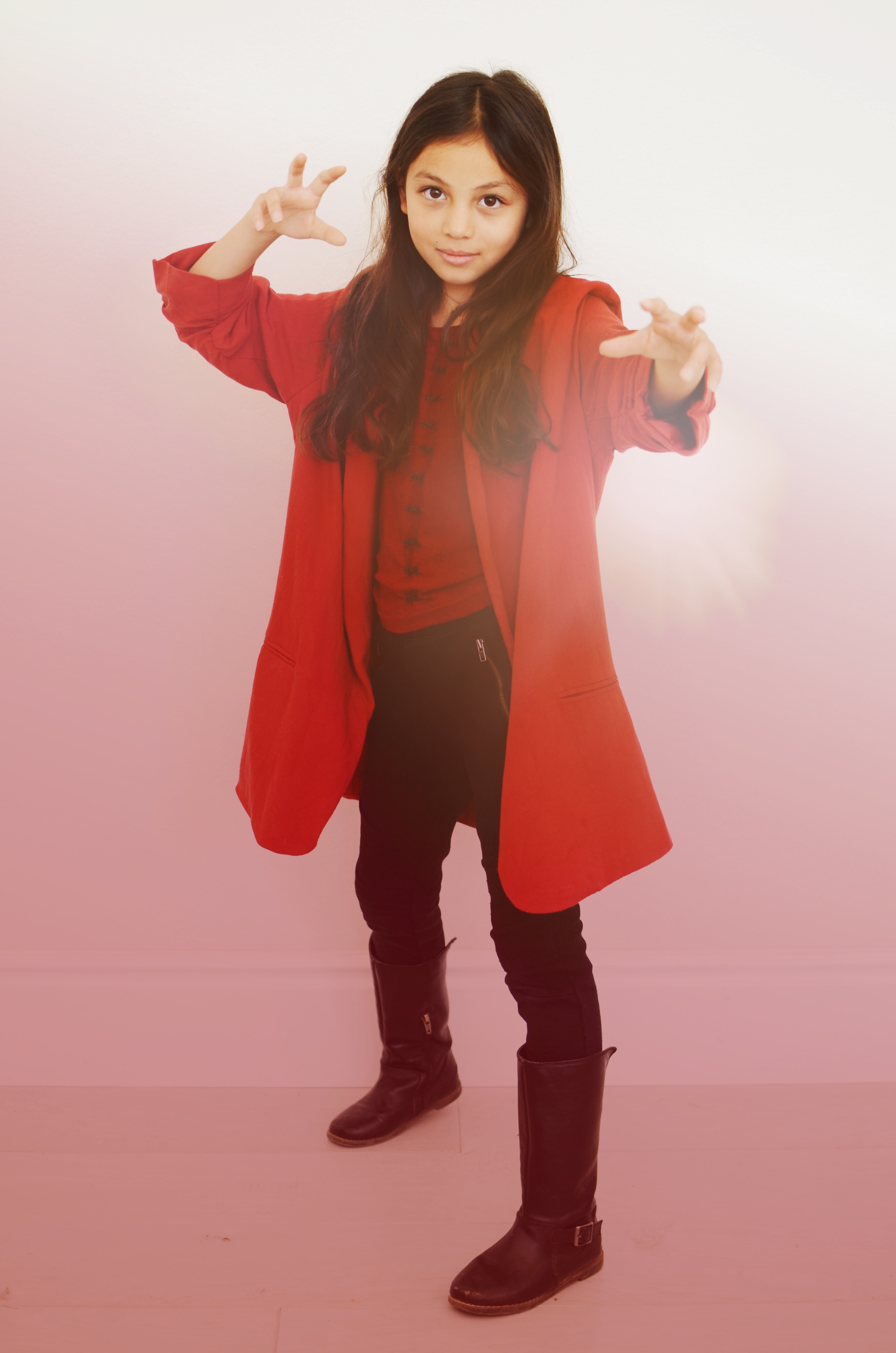 Glow as Pepper Potts…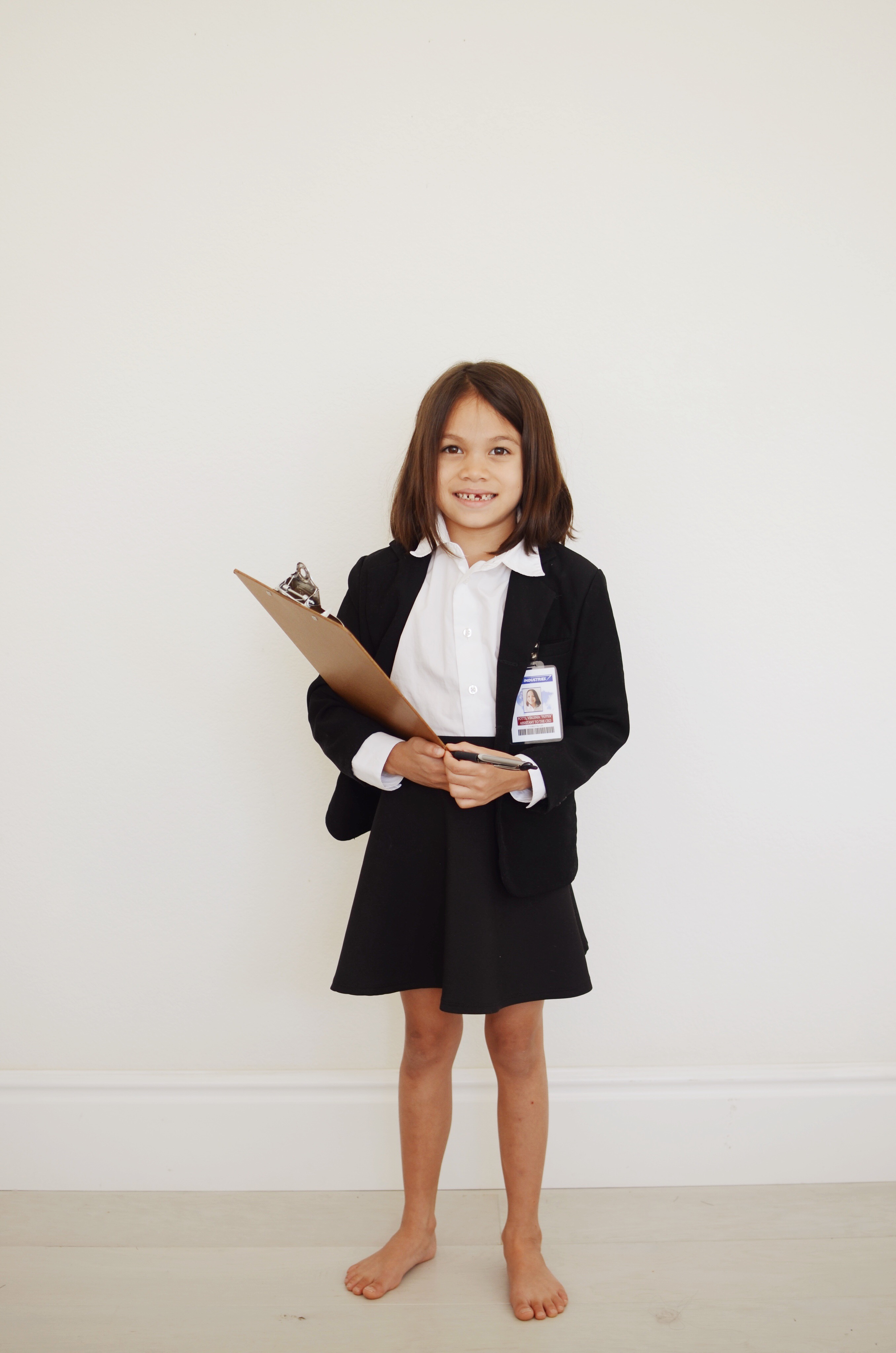 And Red as Baby Aurora…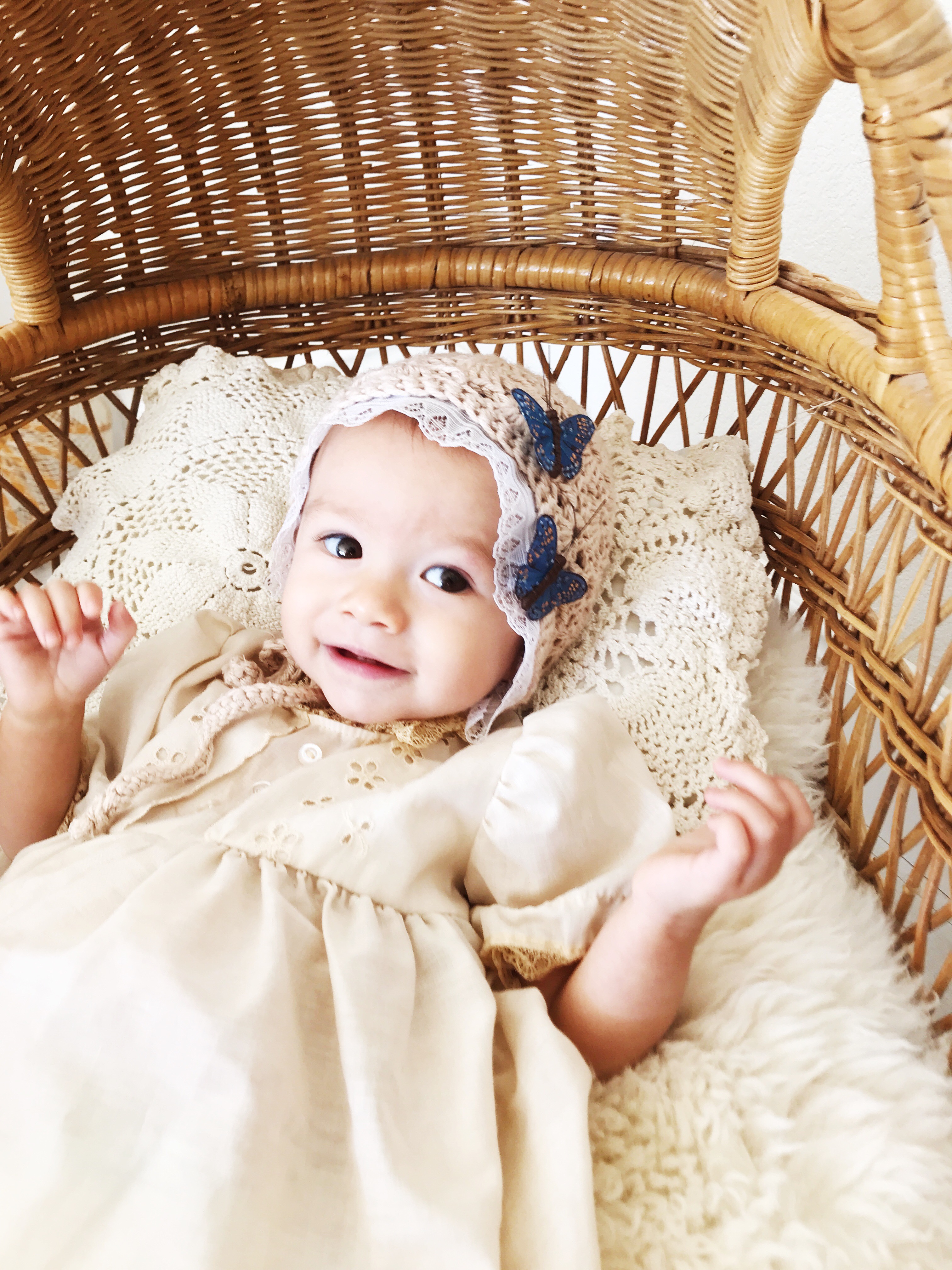 We're 13 years strong with these Halloween stories of ours! The girls are still into it. They decide their character/costumes and we come up with a story together. Thankfully, it was mainly one costume I had to make (Maleficent's) and the rest were pieces that had been thrifted. Whew! Halloween prep for 5 kids in intense!
Have a look back at our past Halloween stories…
2018: The Greatest Showman
2017: England News & Beyond
2016: Cutthroat Kitchen: Bratcher Edition
2015: The Mystery of the Missing Leia and Yoda
2014: The Zookeeper's Wild Day
2013: The Mystery of Pinkie Pielilocks and the Three Bears
2012: The Adventures of Spider-Girl & She-ra
2011: Barbershop Quartet
2010: The Three Little Piggies
2009: Hannah and Gretel
2008: The Untold Story of Oz
2007: Little Red Riding Hood
Happy Halloween!!!