After Halloween last year, True decided that she wanted to be Alton Brown for the next Halloween. The other 3 decided after watching Star Wars Episode VII. True and Brave blended the two ideas together and came up with Cutthroat Kitchen: Bratcher Edition.
We are huge Cutthroat Kitchen fans, so they were so excited to bring one of their favorite shows to life. We even had some arguments because they wanted to film a full 1 and half hour episode (each cooking time is 30 minutes). Obviously, they cut it down a bit. What you see here is completely planned by them. They wrote a script, True directed (my sister filmed and edited the video together), and they would even practice for it! I just came in to do my "judging" and I was having a hard time keeping a straight face as I played along.
The girls are so proud of their episode (Ben and I are too!), so we hope you enjoy it!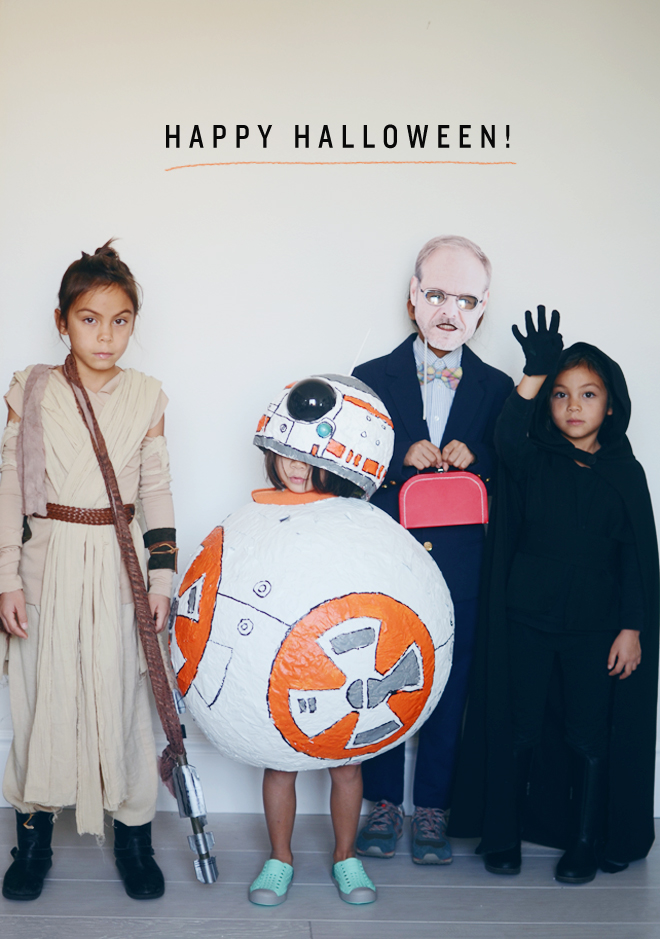 Have a look back at some of our past Halloween stories…
2015: The Mystery of the Missing Leia and Yoda
2014: The Zookeeper's Wild Day
2013: The Mystery of Pinkie Pielilocks and the Three Bears
2012: The Adventures of Spider-Girl & She-ra
2011: Barbershop Quartet
2010: The Three Little Piggies
2009: Hannah and Gretel
2008: The Untold Story of Oz
2007: Little Red Riding Hood
Happy Halloween friends!
video filmed and edited by: Reinna Sherie