This year the girls decided they wanted to do a news story with their different characters. They've been making news videos on their iPad and their show is called "California News & Beyond," so the new video is a play on that. Brave has really gotten into Harry Potter series (have you seen her Harry Potter birthday?), so of course she wanted to be Hermione Granger. And if you're a legit Star Wars fan, you love Debbie Reynolds too, so True wanted to be Kathy Selden from Singing in the Rain. Soul decided early in the spring that Paddington is who she wanted to be for Halloween, and Glow loves Ash from Sing. She loves singing "Set It All Free" all the time, and quite loudly too (though you get a tamer rendition in the video, must have been a bit of stage fright). With all their random choices, they thought it would be best to present it as a news story, with each character getting its own segment.
The girls take care in planning their characters, costumes (and what needs to be made), and how they will bring it all together. They have so much fun prepping for Halloween and doing creative projects like this. In fact, they've started discussing their plans for next Halloween already. It's been a busy month, so the video didn't get done until last minute (yesterday), and I'm rusty on editing (miss my sister and her skillz, she made last year's video), but I hope you enjoy the news show we put together!
Get ready for your Tuesday briefing…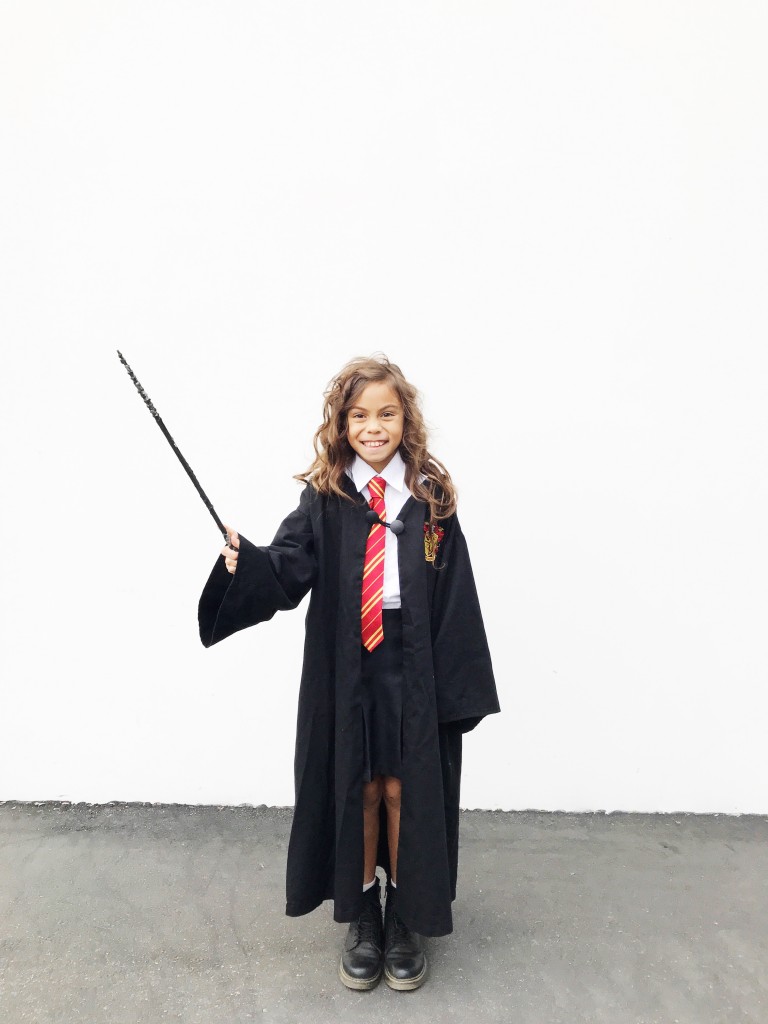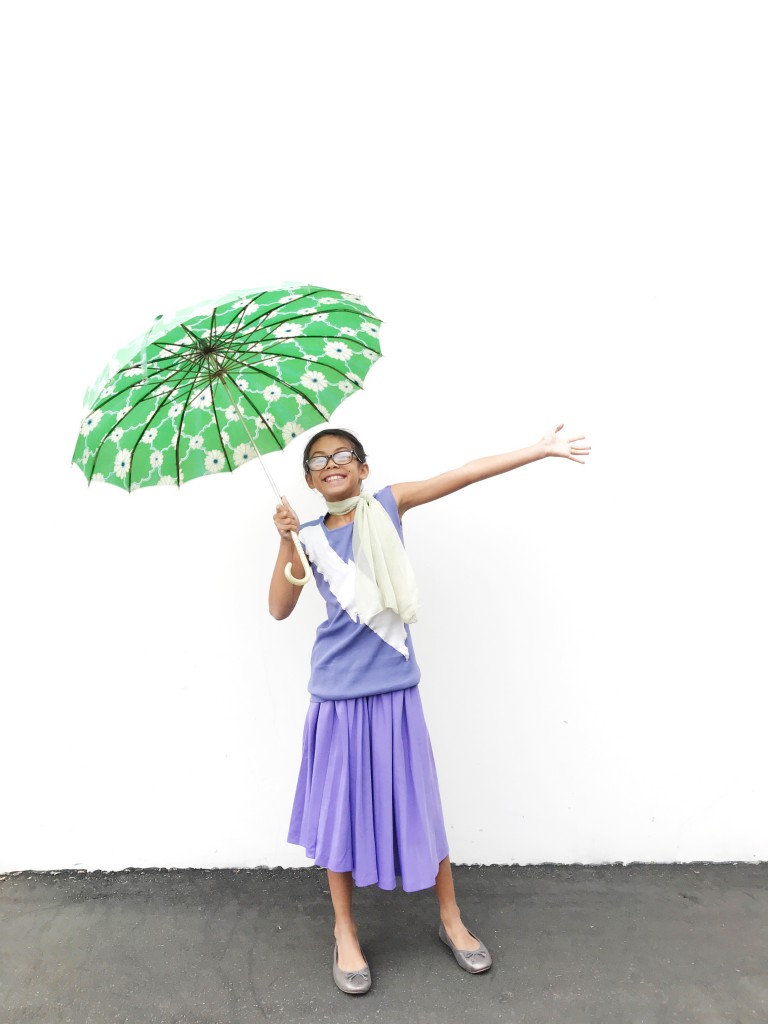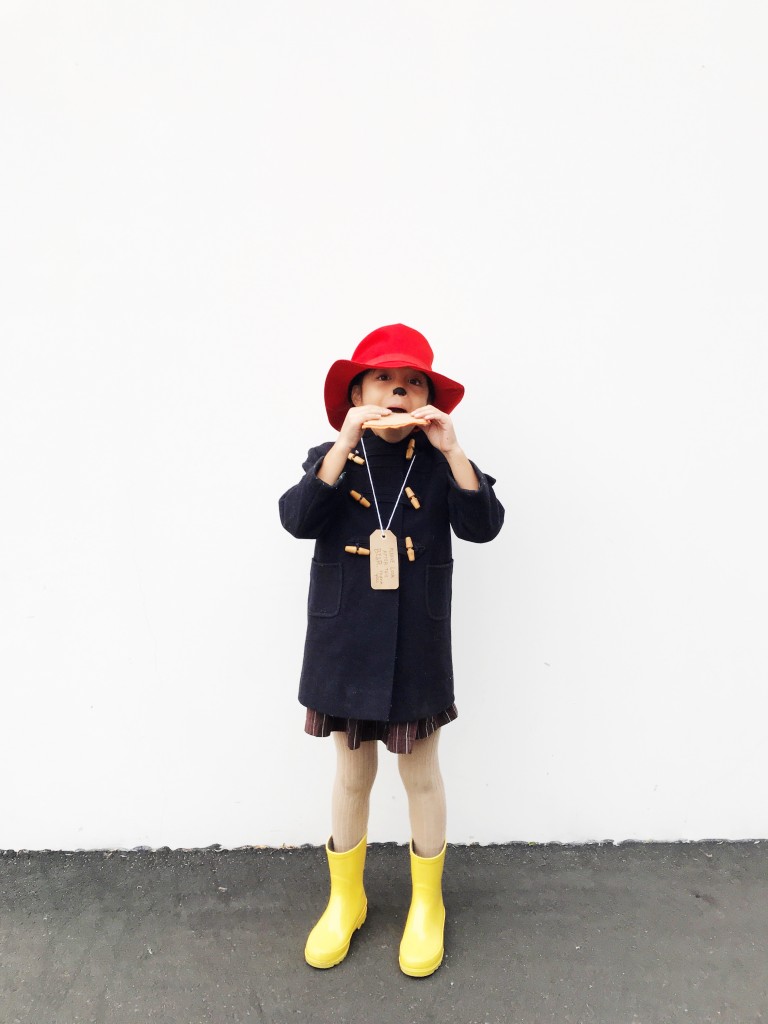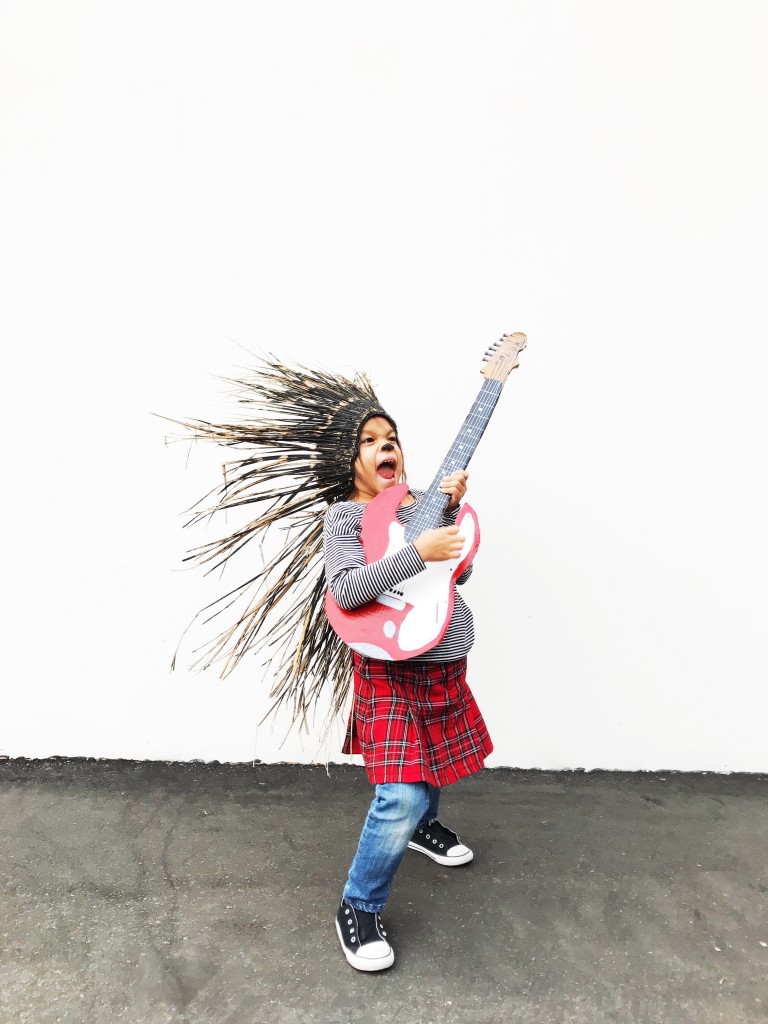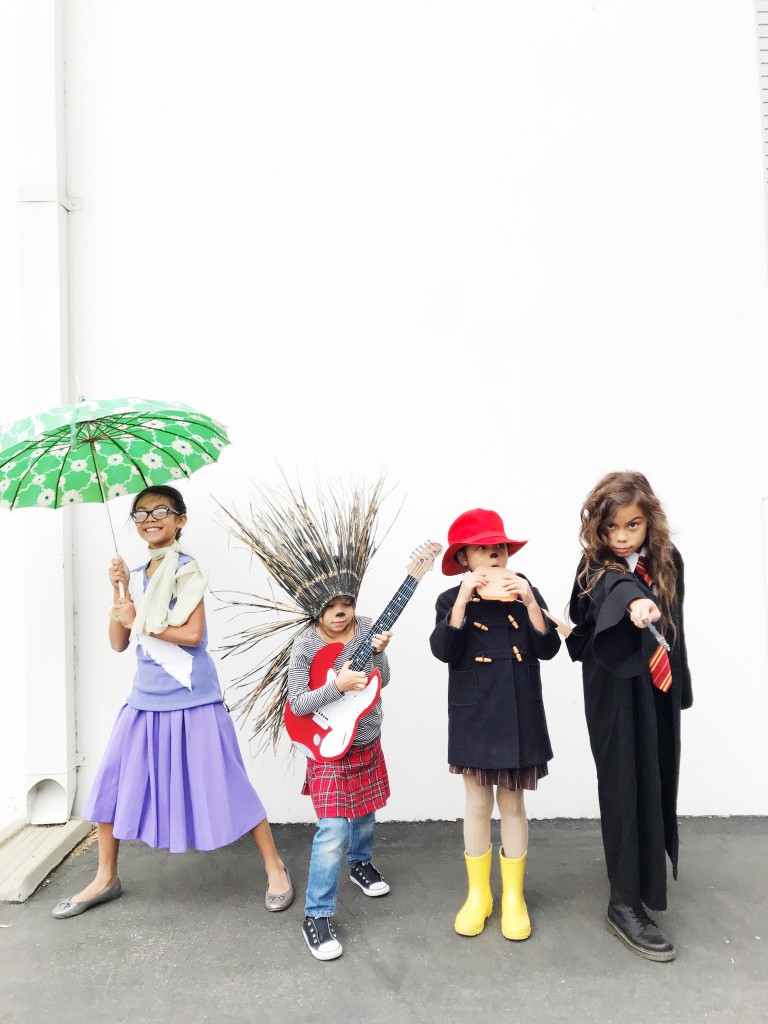 Have a look back at our past Halloween stories…
2016: Cutthroat Kitchen: Bratcher Edition
2015: The Mystery of the Missing Leia and Yoda
2014: The Zookeeper's Wild Day
2013: The Mystery of Pinkie Pielilocks and the Three Bears
2012: The Adventures of Spider-Girl & She-ra
2011: Barbershop Quartet
2010: The Three Little Piggies
2009: Hannah and Gretel
2008: The Untold Story of Oz
2007: Little Red Riding Hood
Have a safe and happy Halloween!
P.S. Instructions on how to make the Ash porcupine costume will be shared soon.