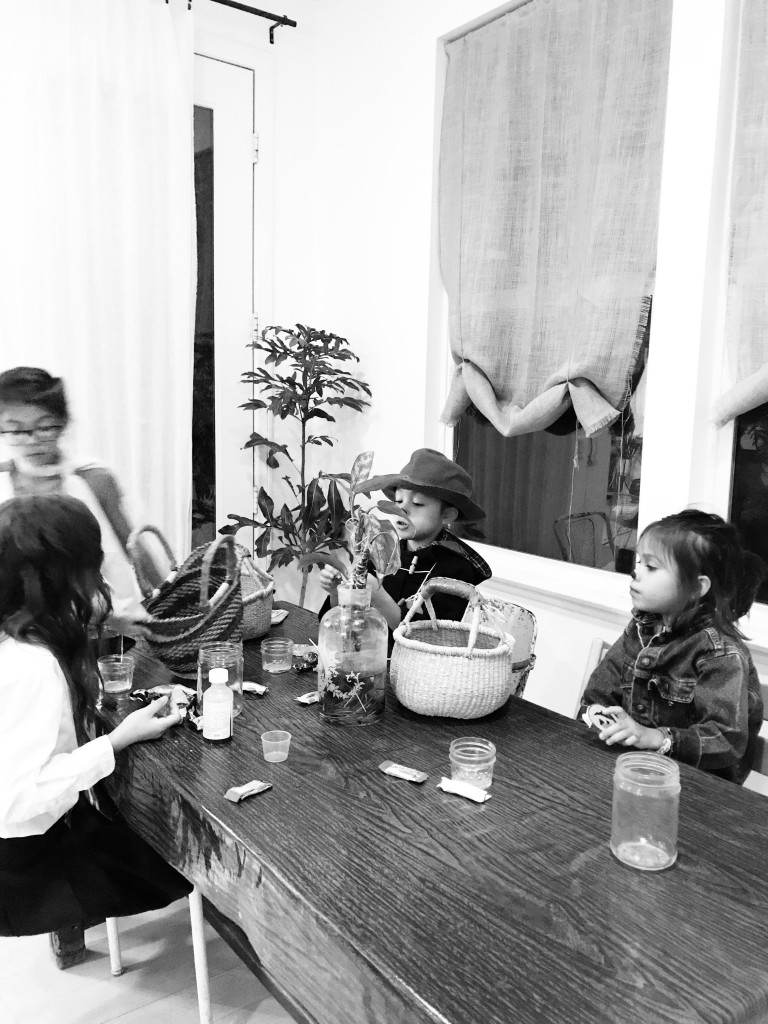 True ended up getting sick on Halloween, so she didn't go out trick-or-treating. The sisters got her back though, and they came home ready to share their loot. So with a dietitian dad, you must wonder how we handle Halloween candy. Well, we let them eat all they want as soon as we get home, and then after that we toss the rest (or I'll save it for a rainy day). We want them to learn how to moderate and balance their own consumption.
We don't give out candy, but we do give pencils, erasers, little notepads, and spider rings. The reaction from the kids who come to our door have been positive. In fact, most oohh and aahh at the items. I might have heard one complaint, but that's about it.
To read more about the whys and hows of how we deal with Halloween candy, read this post that Ben wrote a few years ago.