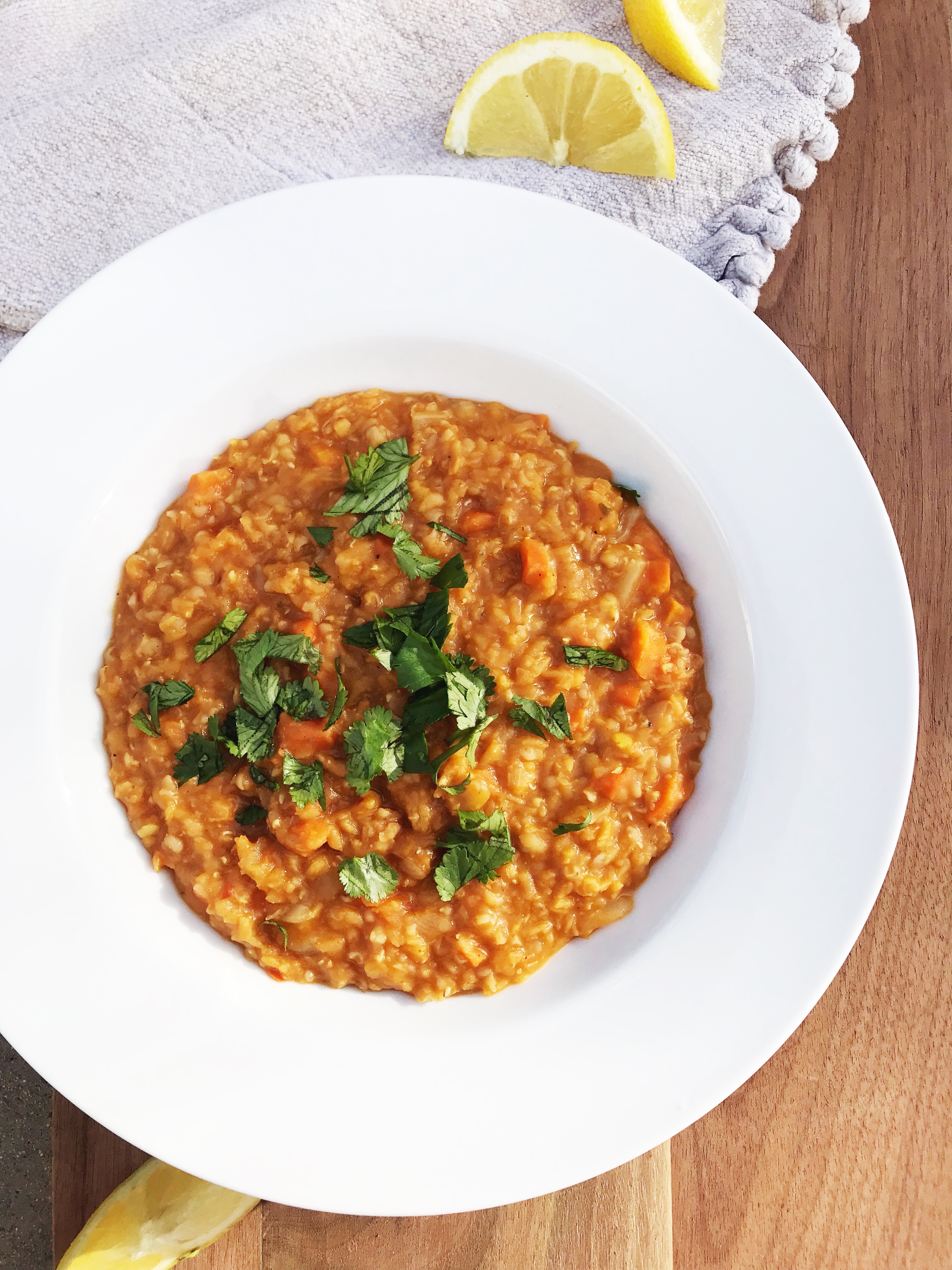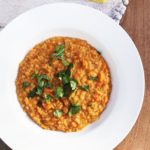 RED LENTIL AND BULGUR SOUP
Ingredients
2

tbsp

extra virgin olive oil

1 1/2

cups

onions, chopped

4

cloves

garlic, minced

1

cup

carrots, chopped

3

tsp

ground cumin

2

tsp

paprika

1/2

tsp

cayenne

8

cups

chicken broth

2 1/2

cups

red lentils, rinsed

2/3

cup

bulgur wheat

3

tbsp

tomato paste

3

bay leaves

4

tbsp

lemon juice

1

tsp

salt

1/4

cup

cilantro, chopped
Instructions
In pot, cook onion and garlic in olive oil over medium heat, stirring until softened about 3-5 minutes.

Add the carrots and cook for another 3-5 minutes.

Add the broth, lentils, bulgur, tomato paste, cumin, paprika, cayenne, and bay leaves. Bring to a boil, then reduce to a simmer, stirring occasionally.

Cover and cook over low heat until the lentils and bulgur are very tender, about 25-30 minutes. Discard bay leaves after.

Add salt and stir in lemon juice. Add pepper to taste.

Serve with cilantro sprinkled on top.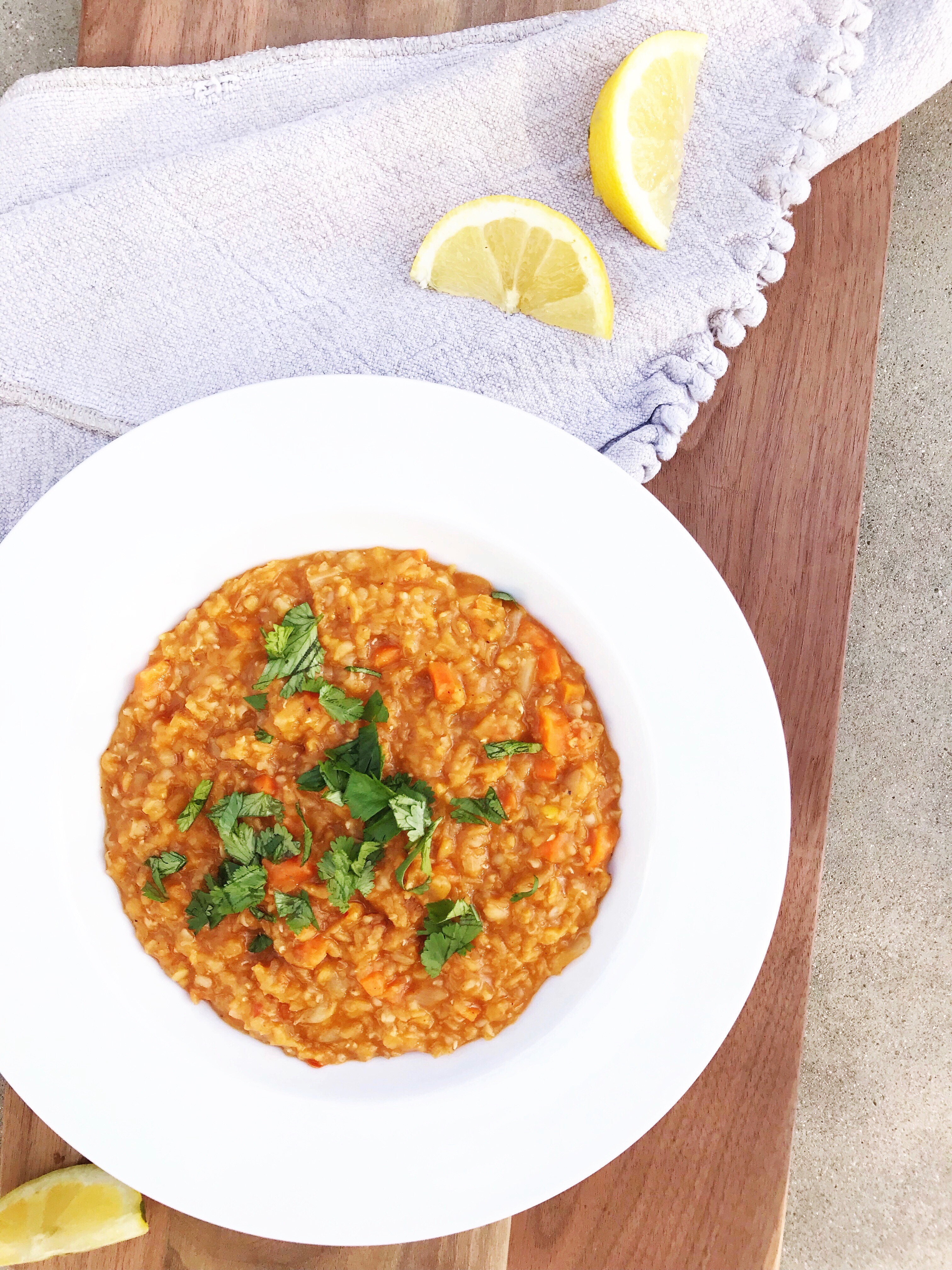 This recipe was shared with us from one of Ben's co-workers, who is a master at making delicious food. I changed up a few things to the recipe and I hope you give it a try. It's quick and easy, and that's all I can do these days. The meal is very healthy, so Ben adds some greek yogurt to a bowl of soup for some added bulk and calories. It makes it extra creamy and delicious.
Bulgur can be difficult to find. We drove to a few grocery stores looking for it, until we succumb to ordering it from here instead.