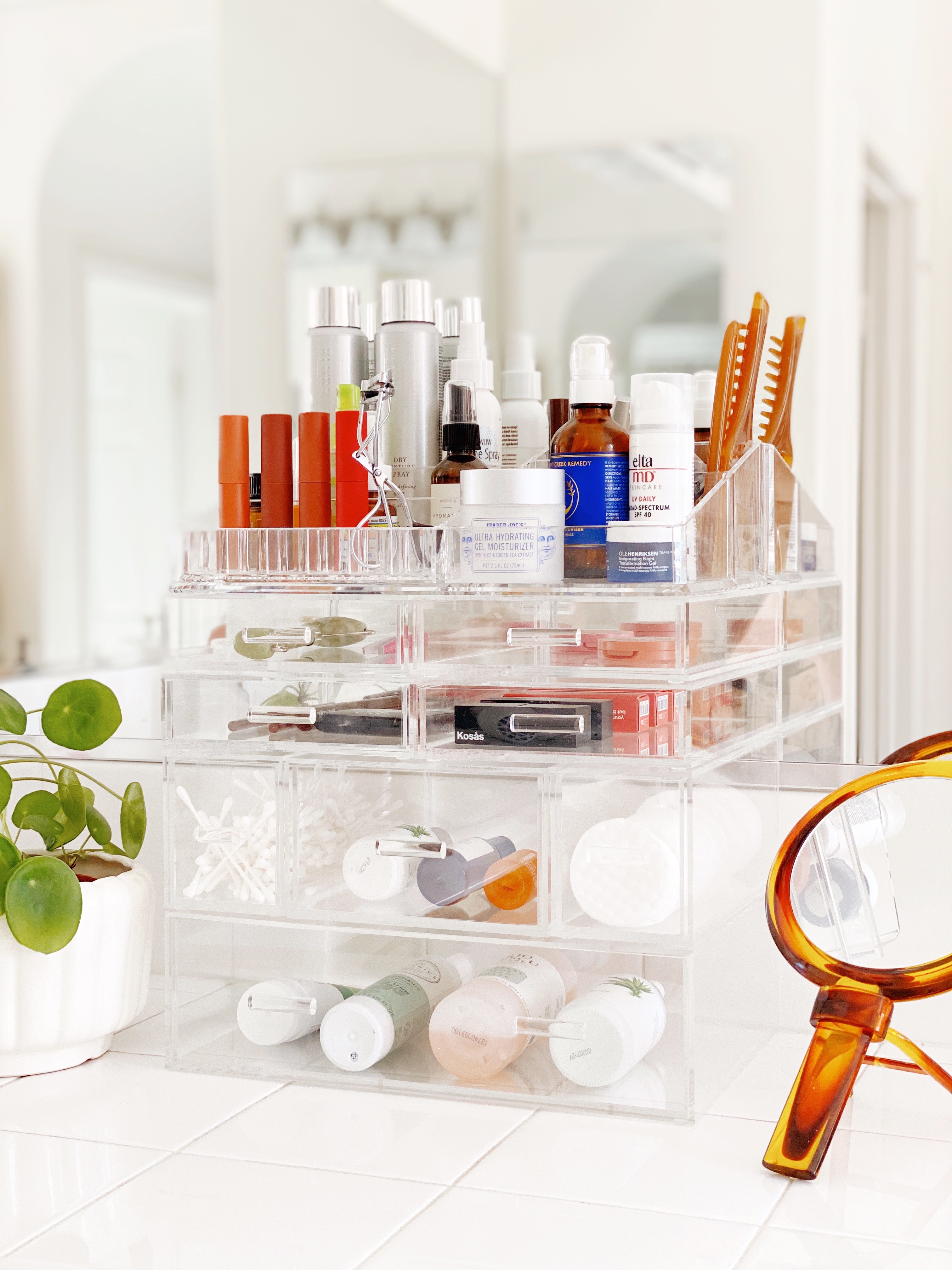 Somehow, my vanity/makeup area is always in disarray. It's one of the areas that I can't maintain organization. It drives Ben crazy! So when this month's Container Store challenge was to try and maximize my makeup space and keep it organized, I was excited to see how this might help.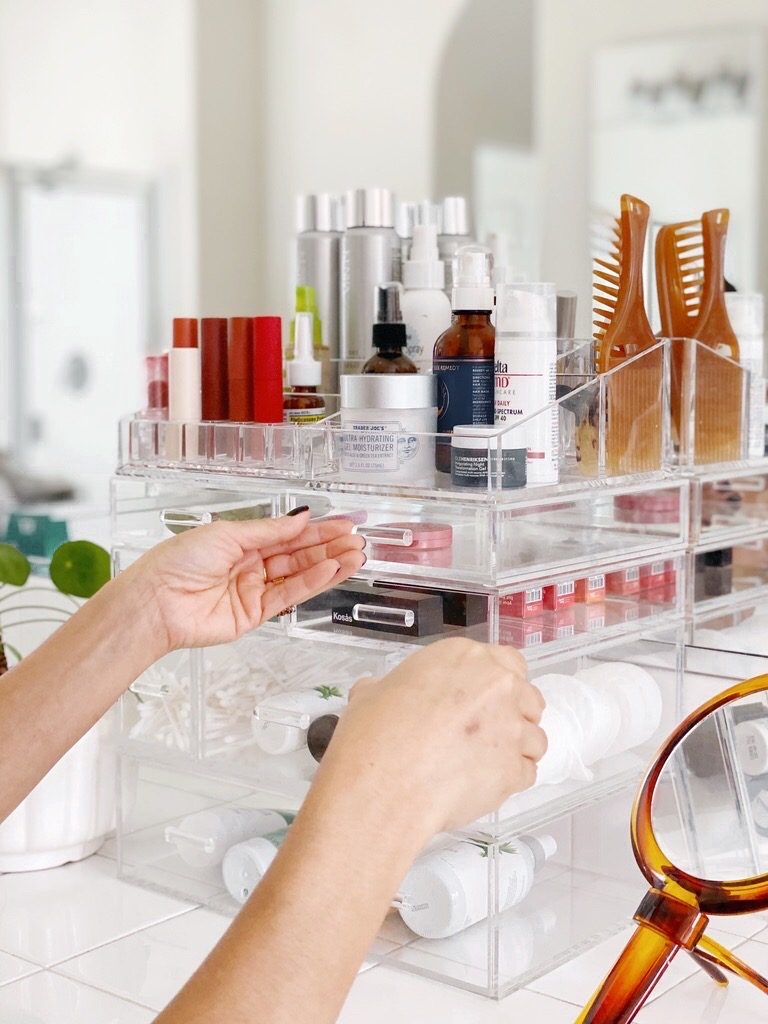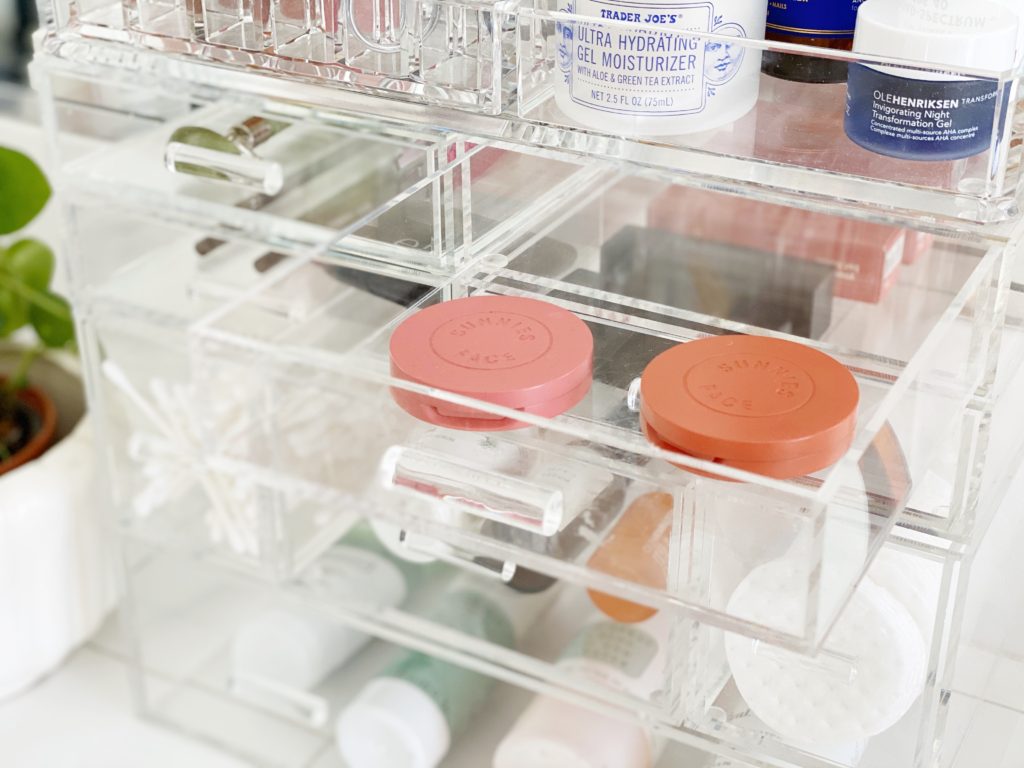 I don't have a lot of product, but even still, I have enough to keep my area messy. And we have a lot of drawer space in our bathroom to put things away, but that doesn't help keep my makeup mess at bay. Also, we're looking to move and so I know it's unlikely I'll find a home with the amount of storage space we currently have, so I was looking forward to something that would help me organize and be transportable (for when we move).
The featured organization this month is products from the Luxe Modular Makeup System… and it's so pretty! I love that it 's clear and stackable; it can be easily configured to fit your needs. It definitely feels luxe. I kind of wished I had a full arsenal of makeup to deck it out with, but my skincare products will have to do.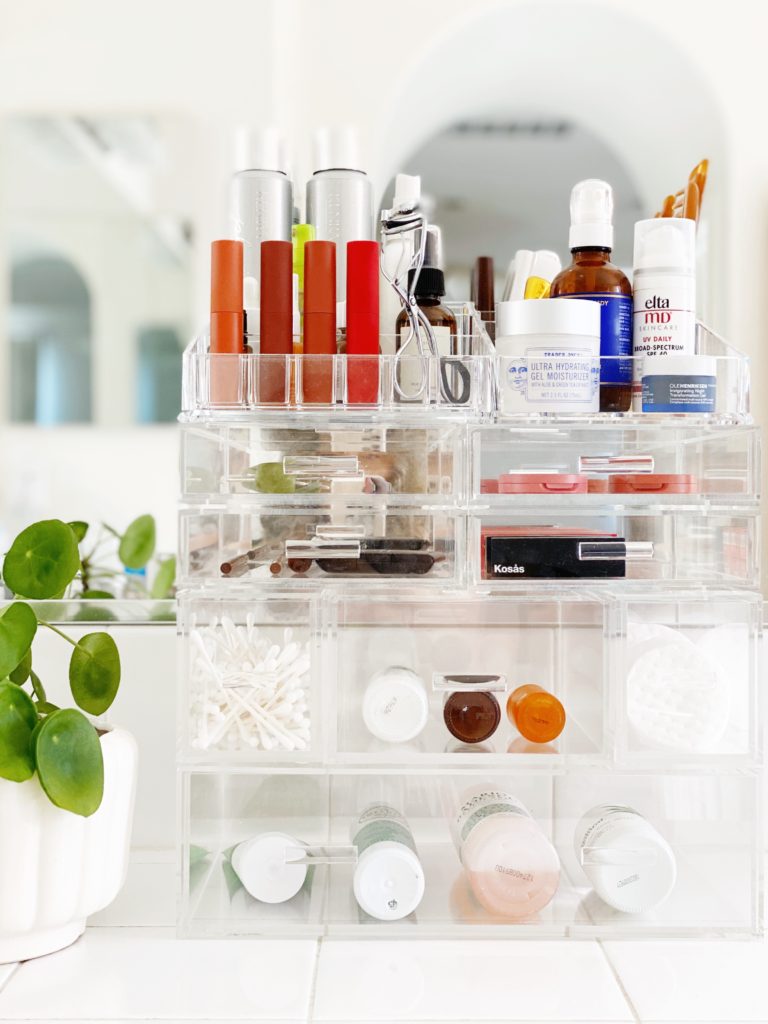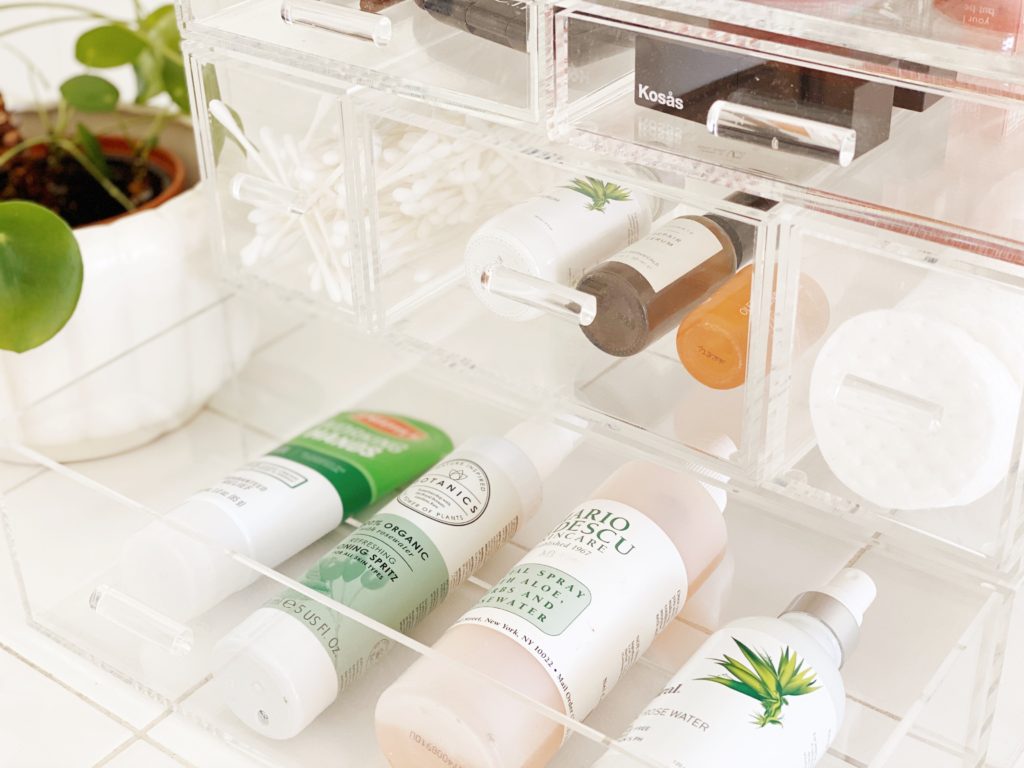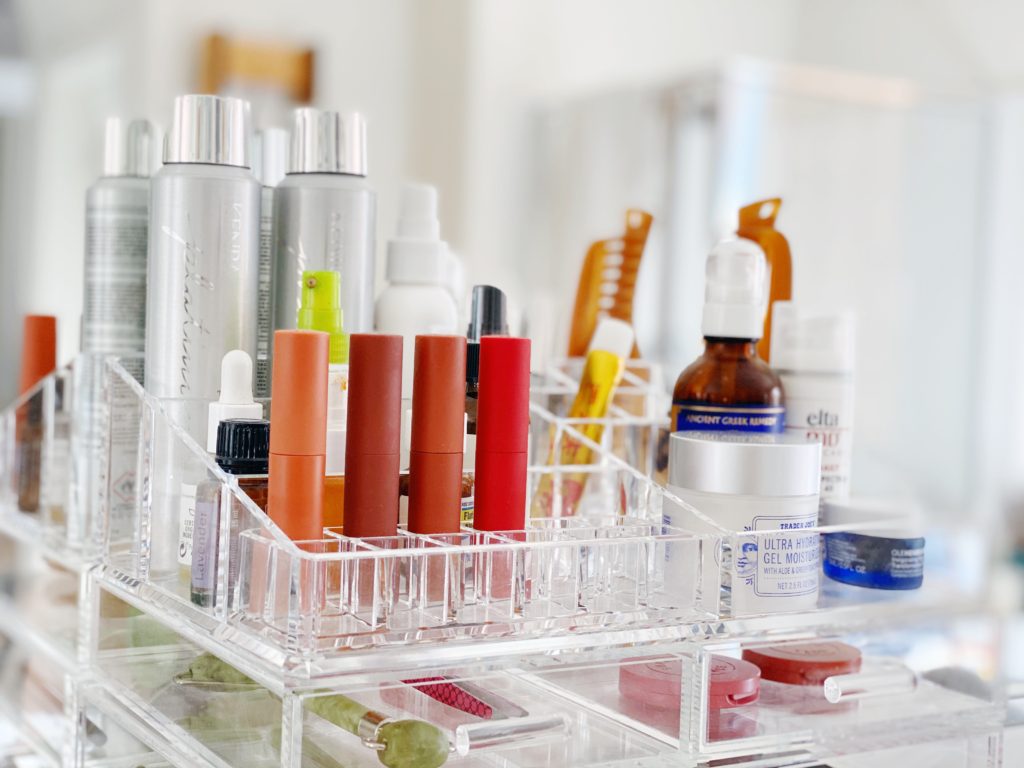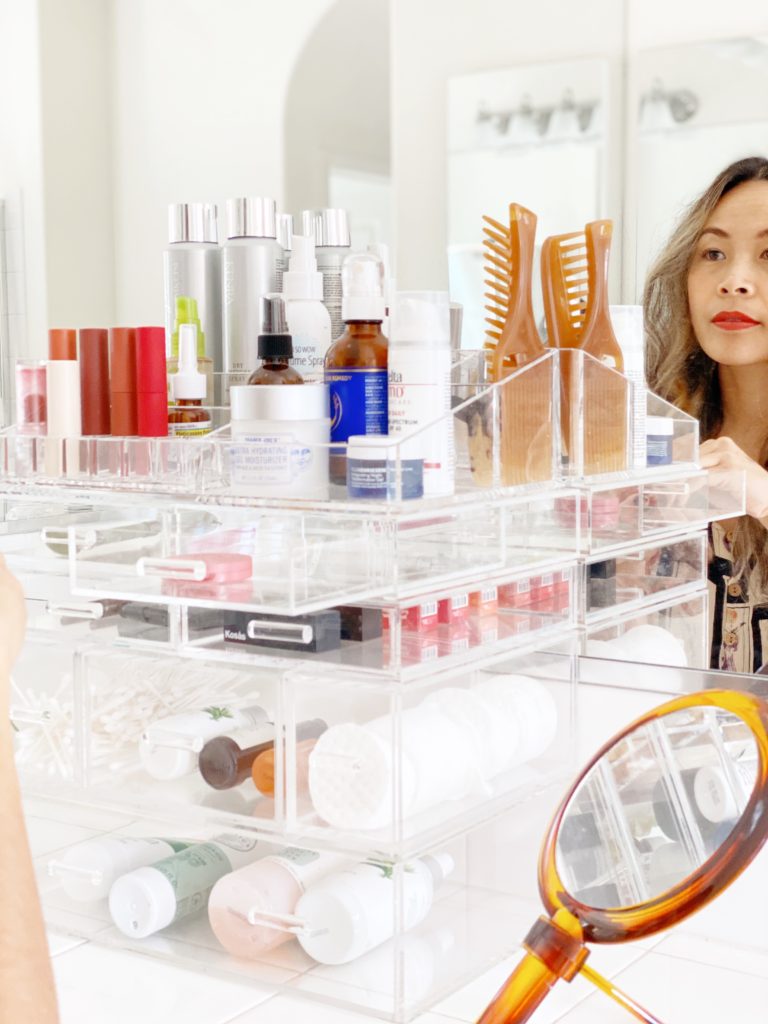 For my organizer, I did a large drawer for the base, then stacked 2 small drawers and a medium one on top of that. The small drawers hold some cotton round and cotton swabs and then some of my skin serums in the medium drawer. Above that, I have 4 medium short drawers for my makeup products such as eyebrow pencils, blush, and lipsticks. To top it off, I have the makeup organizer to hold some of the products that I use daily. It really has made a difference in keeping me organized and I'm happy to report that after almost 3 weeks in use, I've kept my whole space clean! More marital bliss going on with this organizer in our home.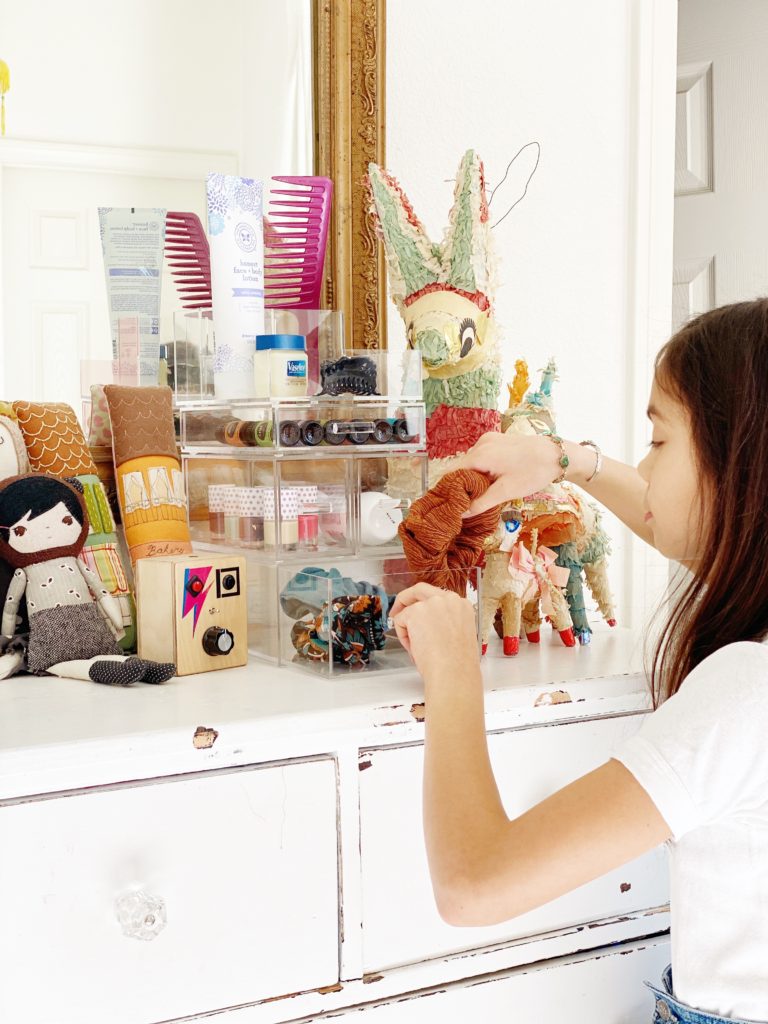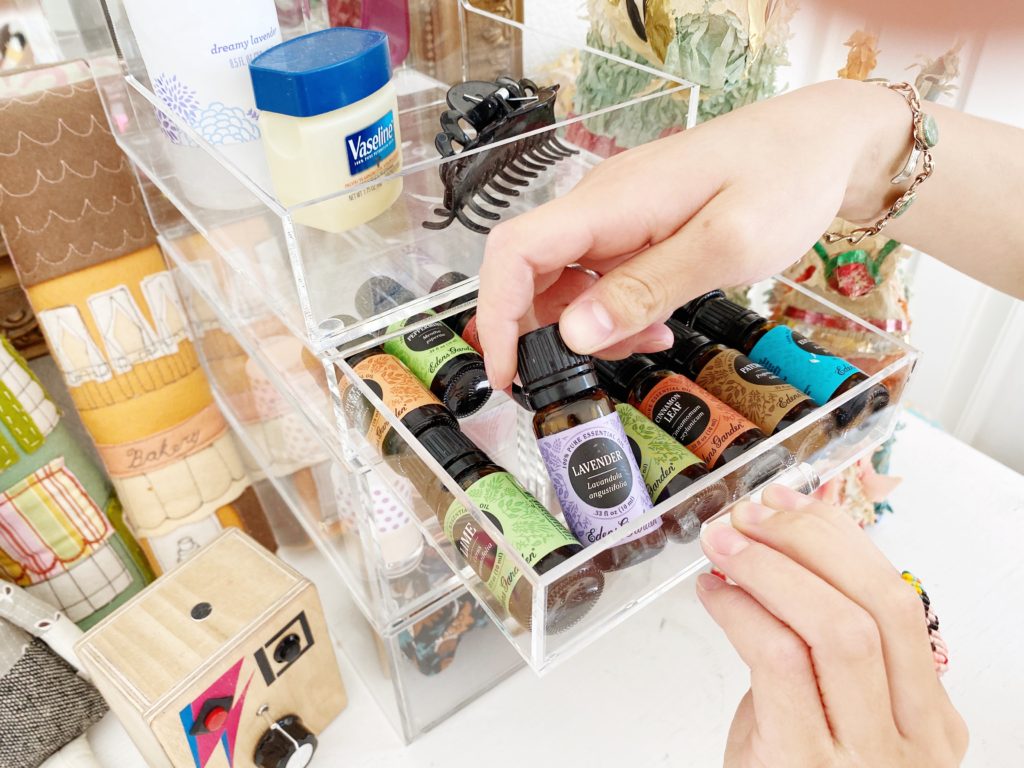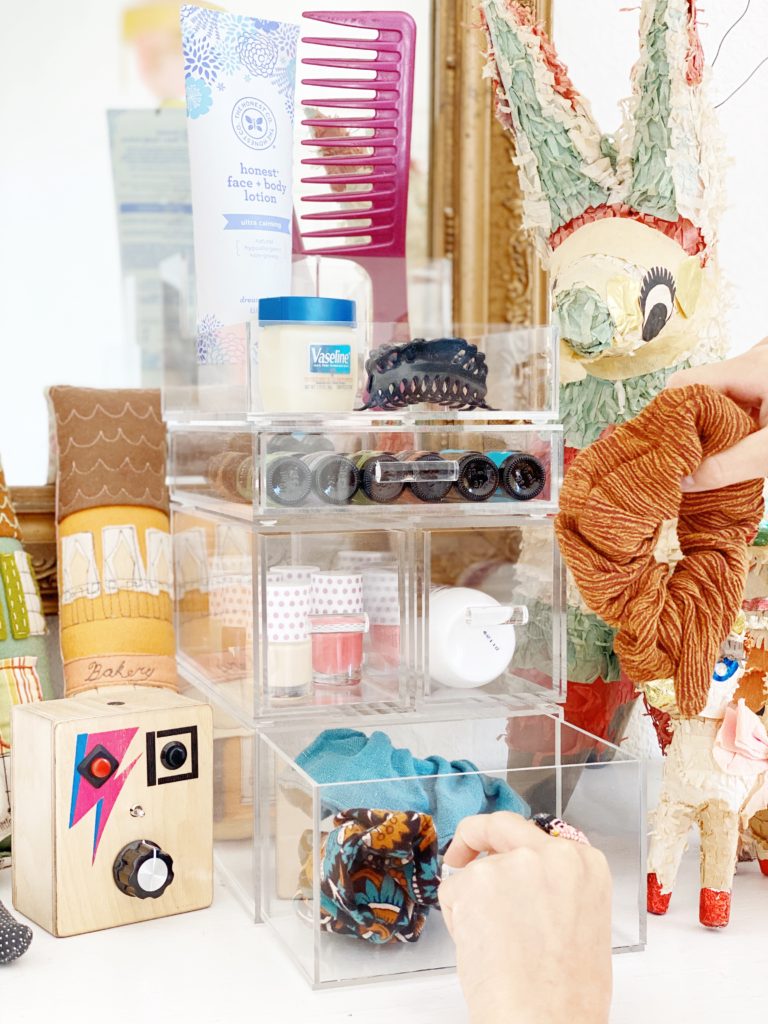 I was also excited to be able to organize some of the girls products and accessories. My girls are essential oils gals (I've never quite gotten into it), but they have, so they were very excited to have a drawer to house them. Of course, they filled other drawers with their nail polish and scrunchies too. You could totally tell that the organizer belonged to a teen.
We're all excited about being a little more organized in our bathrooms. Now, I can't wait to tackle the kitchen pantry! Stay tuned for next month…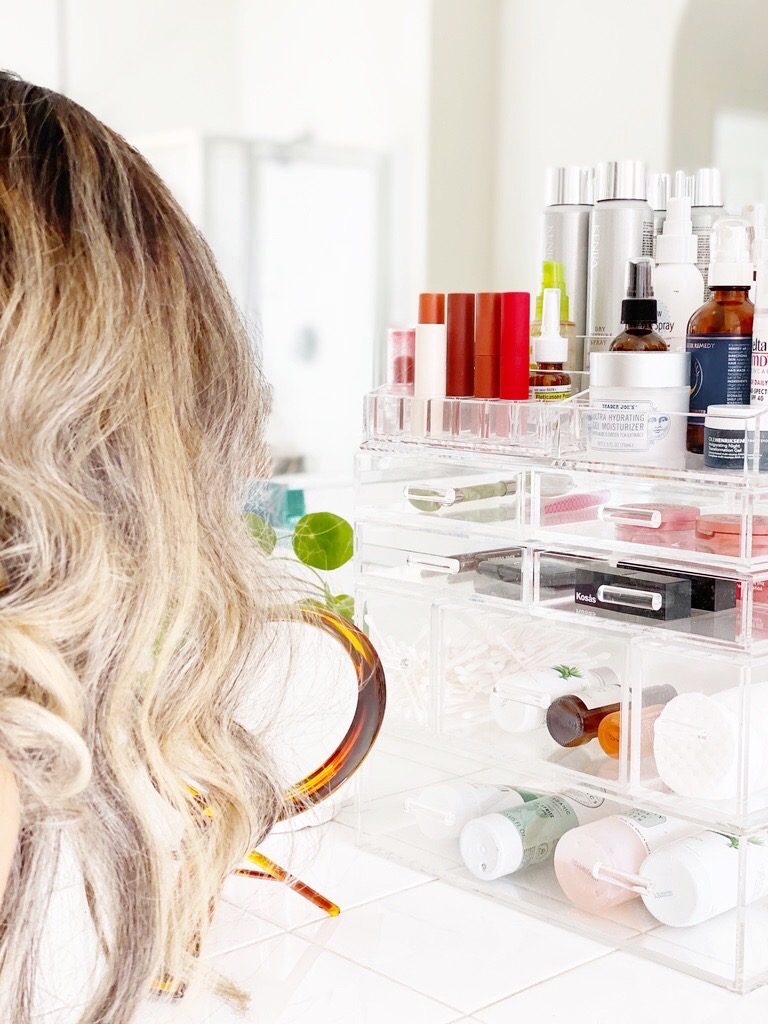 This post is in partnership with The Container Store as one of their Brand Ambassadors. The opinions and text are all mine. I appreciate the time you spend in this space, the support you give me, and the brands I partner with.