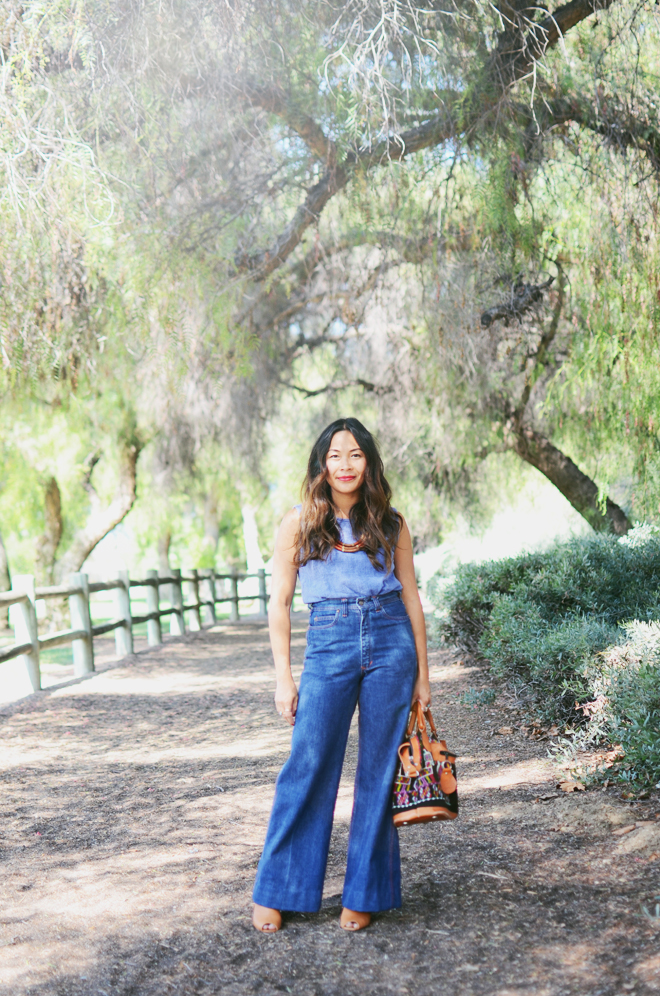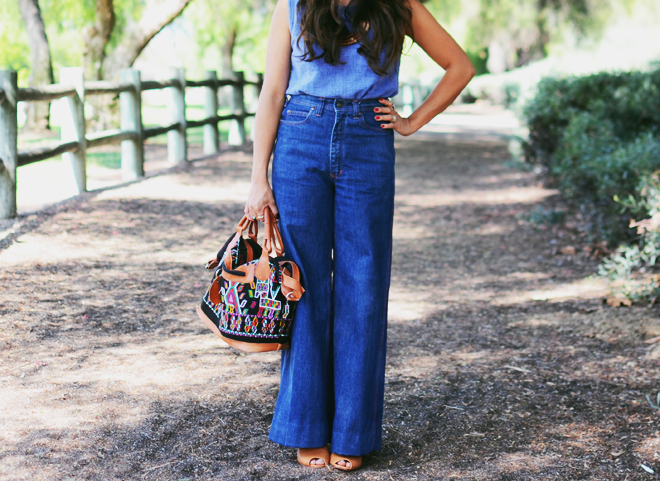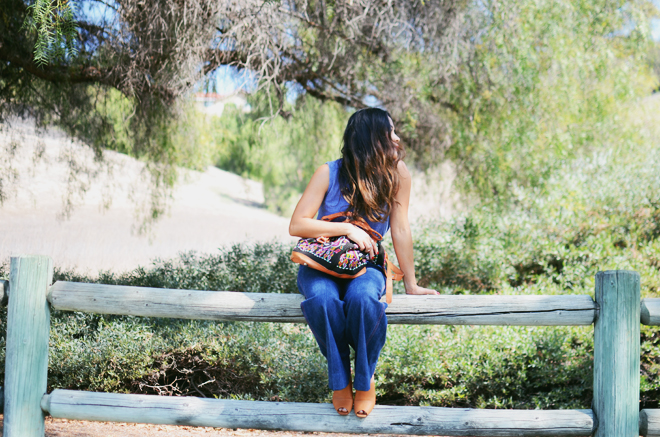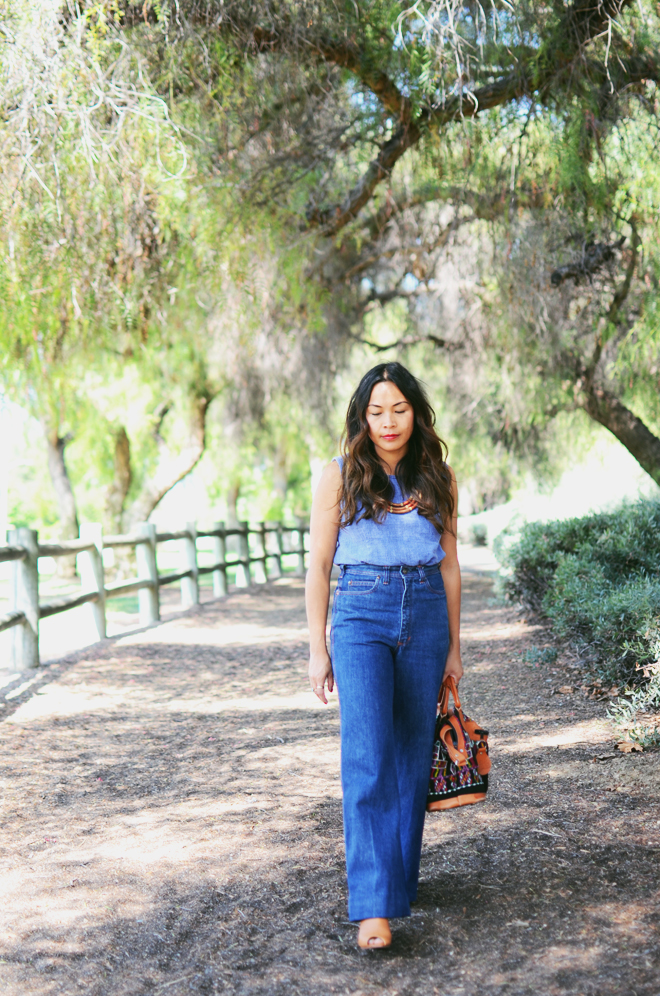 Anyone invest in a pair of wide-leg denim yet? It's my favorite denim pant silhouette. I've had this vintage pair for a few years now, and I've thought about hacking the length to make it cropped, but I just can't get myself to do it. I like the look of this, but I can't get myself to ruin a vintage pair that I love. Is the crop thing just a trend and will I regret the decision later?! I don't know.
I ordered these a month or so ago, but didn't feel they were worth the money, so I returned it (I'd rather wait to thrift a pair, and spend the money on shoes or an antique ring). They were cute, but I found them to run a little larger, so I should have gone down a size or two. Maybe had I had my proper size, I would have felt differently about them. They are on sale and an additional 30% off, so maybe it's worth it now.
on me: jeans, vintage (vintage here, new there). top, vintage and thrifted (vintage here, new there). necklace, vintage. shoes, rachel comey (scored on eBay). bag, humble hilo (mine is 2 years old).