We've never actually given the girls Easter baskets and this year will be the first time! I've typically used these bags, or we did surprise balls one year, so I'm excited about actually giving them baskets. I know Easter is a week away, but if you still need some ideas, I hope these help or you can bookmark them for next year.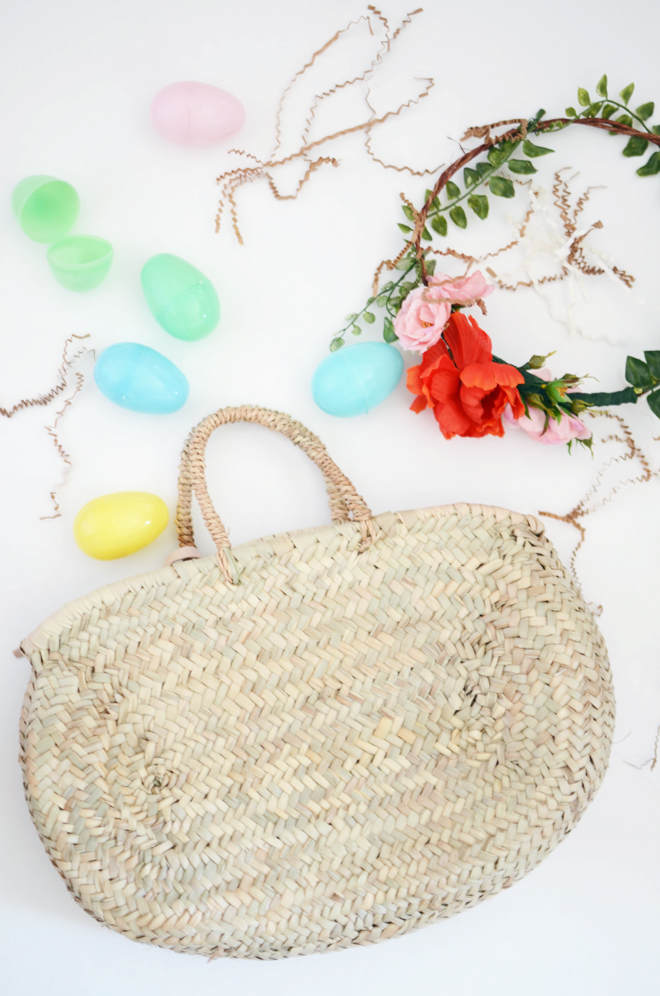 I love this mini oval basket from French Baskets (there are so many good ones in this shop!). Shipping is pretty speedy, but you might want to shoot them an email if you do plan to order one in time for Easter.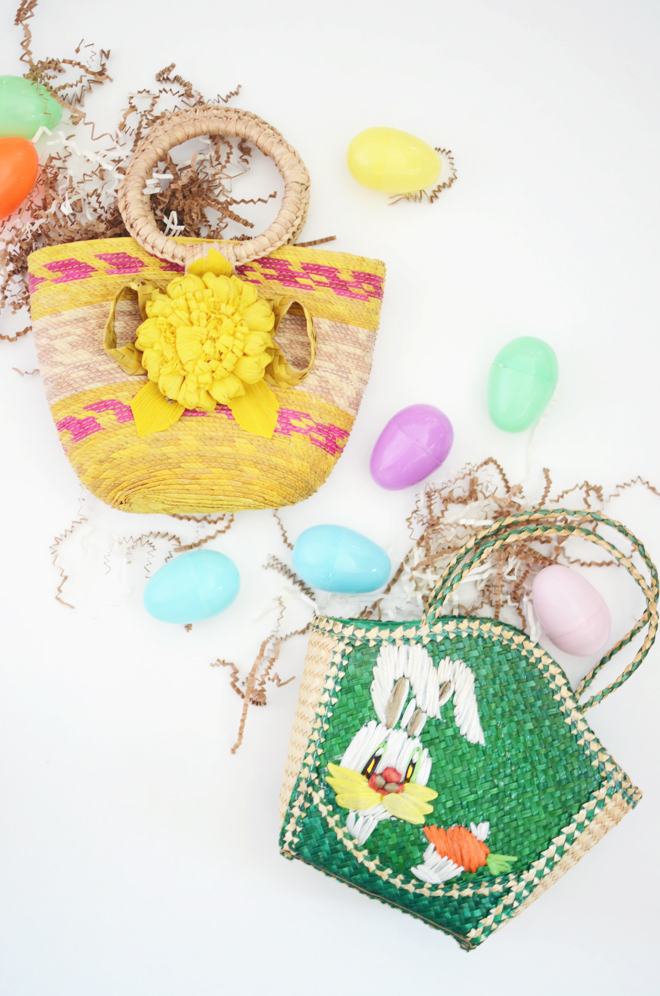 These two are mini baskets I found at the thrift store. Every time I go, I always keep an eye out for these vintage baskets, so next time, keep your eye out too! Check out this one that is almost exactly like that green one, and this fruit flower one would be adorable for holding Easter goodies.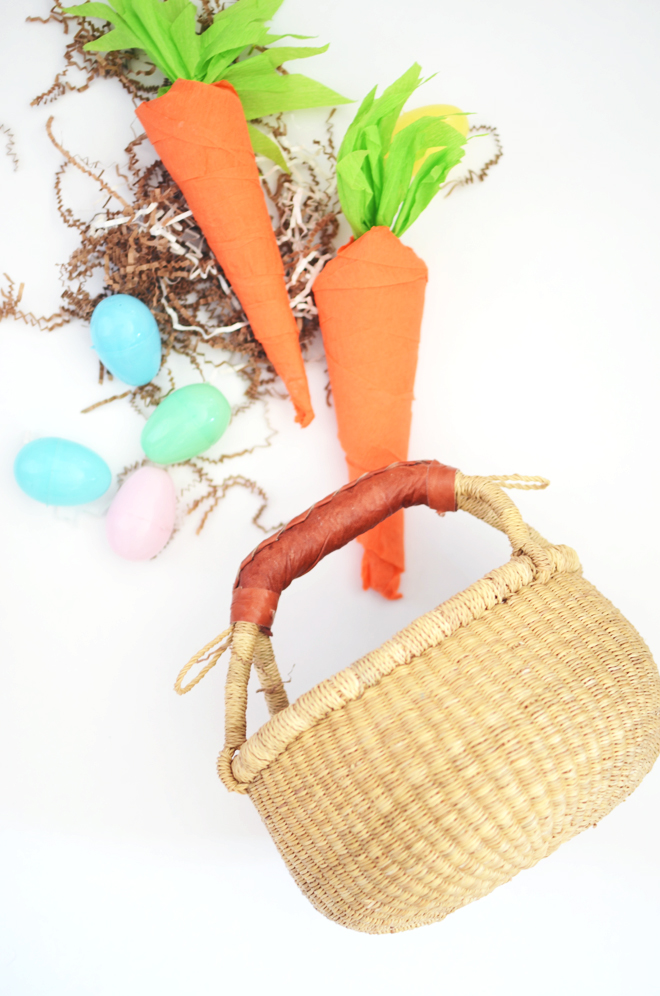 Of course, African bolga baskets make perfect easter baskets too!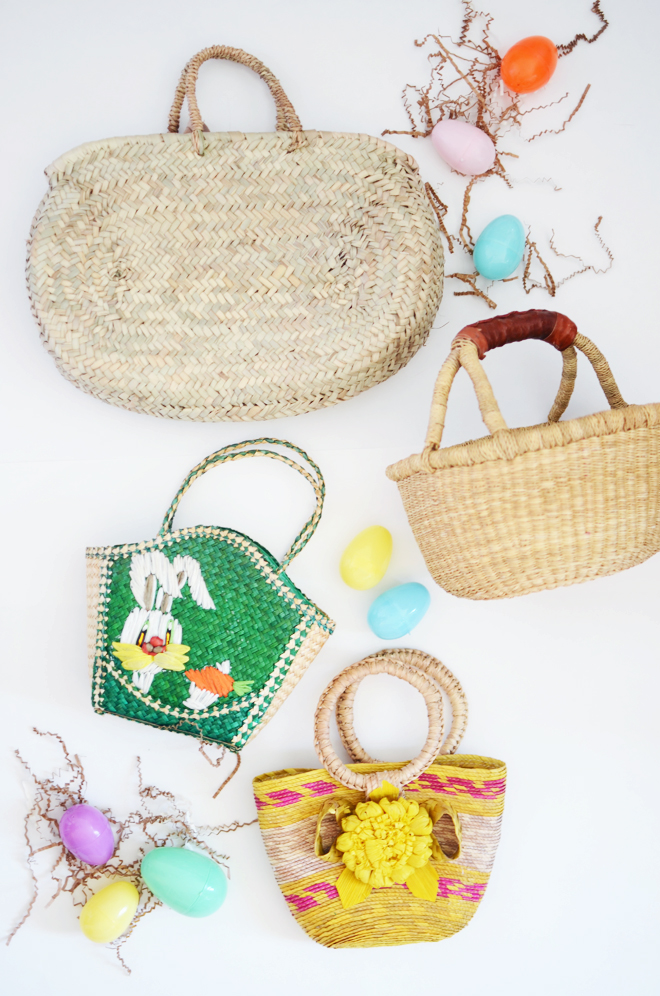 All these baskets will definitely get more use way past Easter! I'm filling ours with a carrot surprise, this How to Dress a Bunny
doodle book, and Easter eggs with sweet treats.