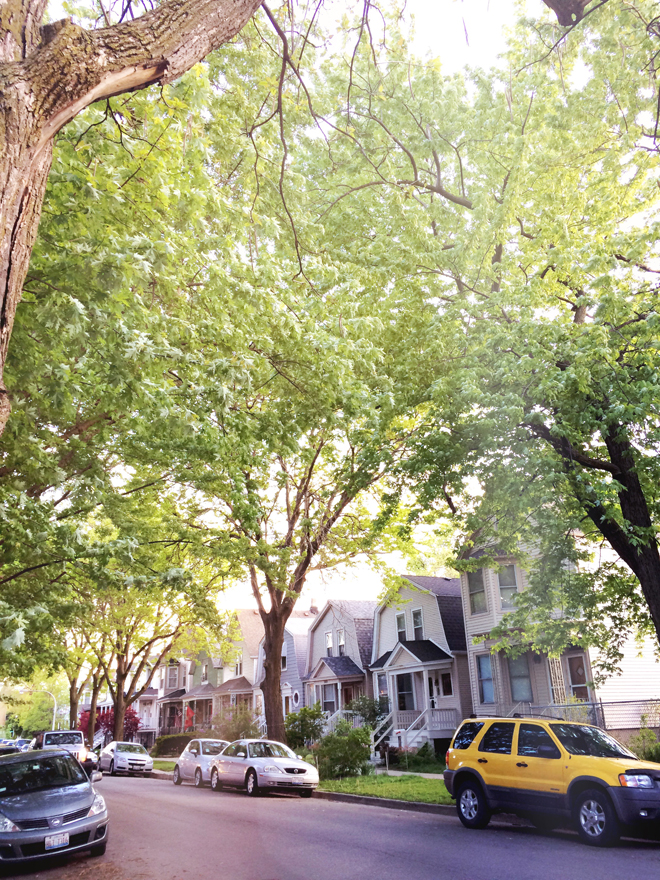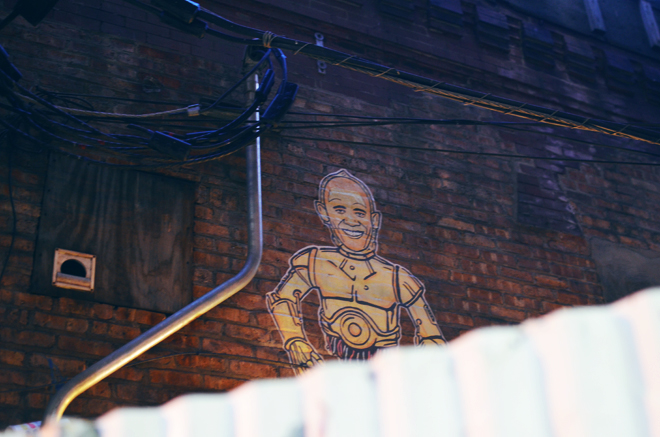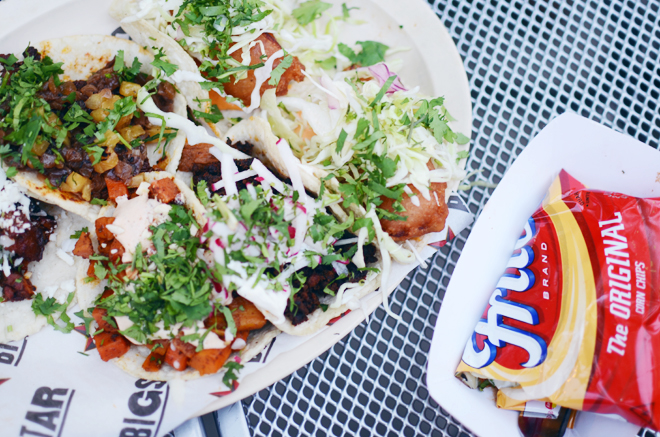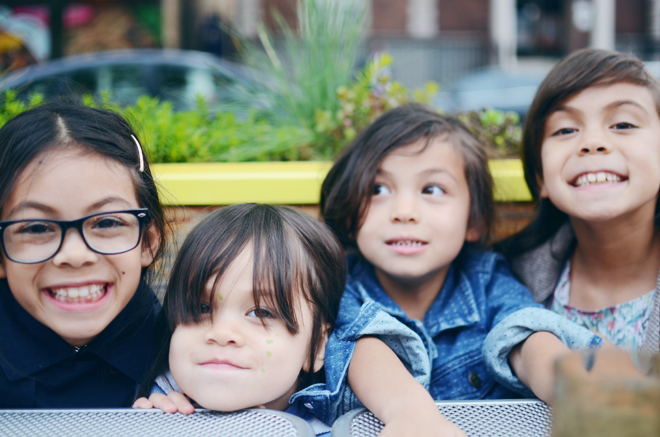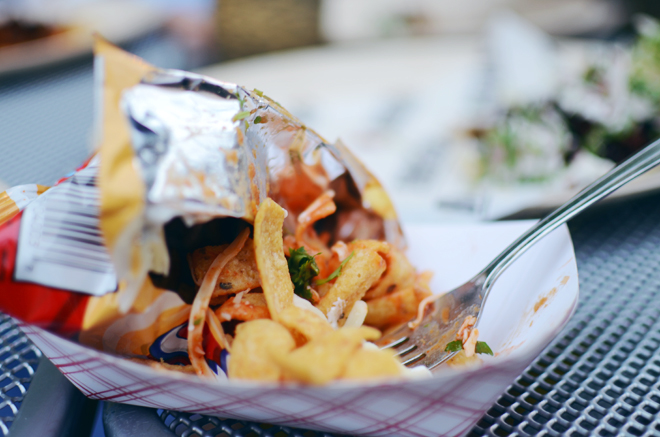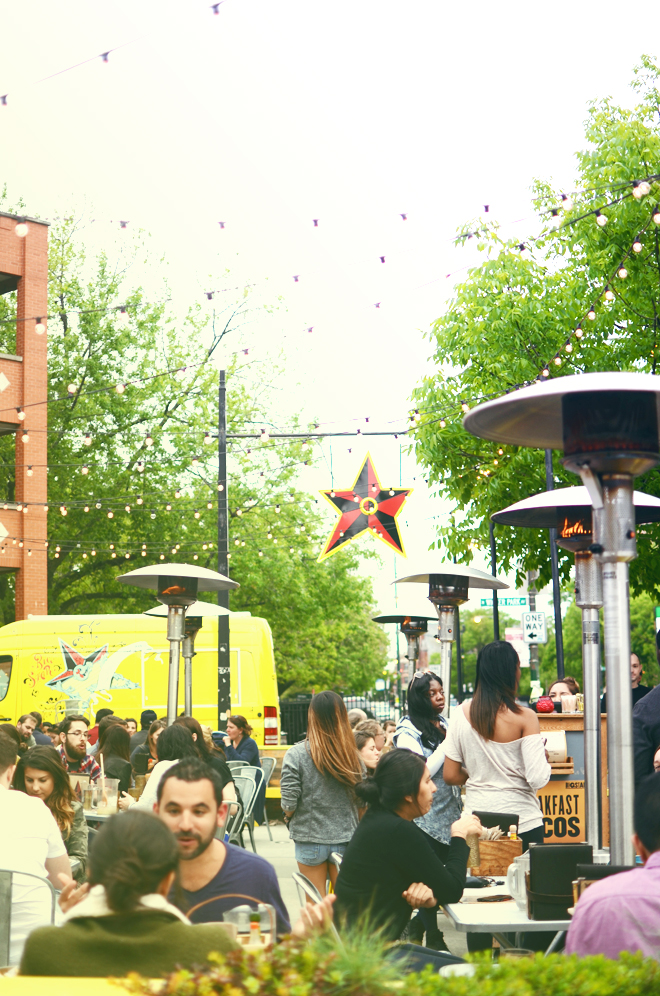 Ben and I learned real fast that you needed be a super aggressive driver when you're driving in Chicago. Good thing we are from Southern California, so that's pretty much second nature to us, but I think we had to crank it up a notch in Chicago. I gotta give all you Chicago people props for your driving skills. Once we finally found our hotel (we stayed at the Swissotel), we checked in, relaxed a bit, awed at the view outside our hotel window, then got ready for dinner.
We wanted to go to Parachute, but they were closed, so the second choice was Big Star. It was a lovely evening, so we opted to sit outside and enjoy our new surroundings. First, Big Star had good reviews on Yelp and was recommended by Food & Wine, but we were slightly disappointed in their food. We did like it, but it wasn't spectacular. I did like their walking taco (taco out of a Frito bag) though.
The rest of the evening was spent wandering around that neighborhood. Then, we topped off dinner with ice cream from Jeni's Splendid Ice Cream, which was around the corner. We all had this little buzz of excitement being in a new city. The girls were taking it all in and observing how things were very different from back home. I loved seeing their zest for travel coming out.
Click here to see a recap of our #bratchersixmidwestfix.