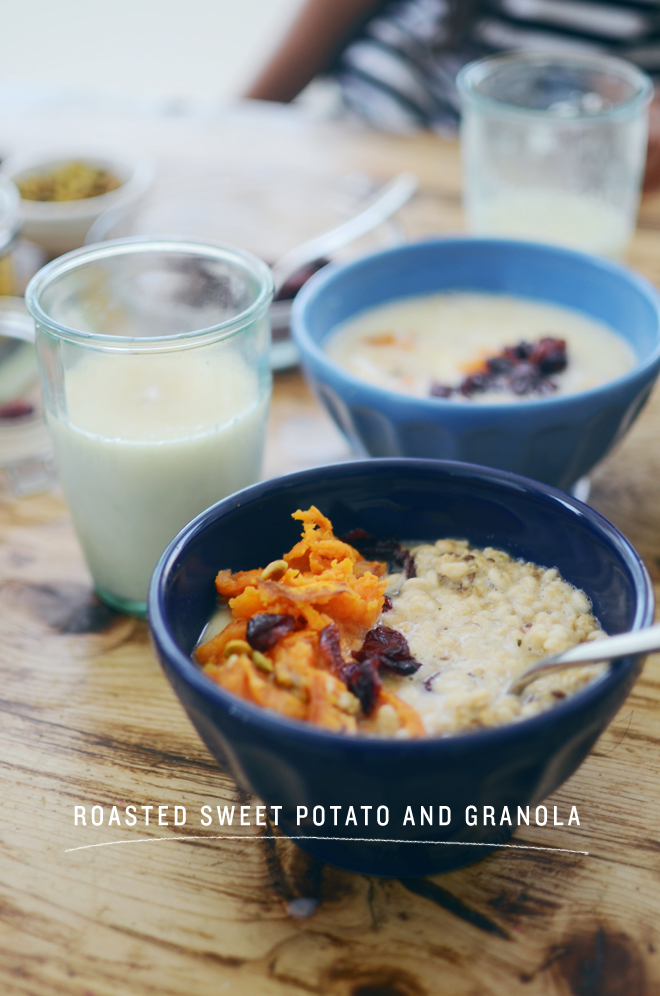 Roasted Sweet Potato and Granola
about 4 servings
Ingredients:
4 cups milk
1/3 cup butter
1 large sweet potato
Granola
Pistachios
Dried cranberries
Curry powder
Directions:
1. Preheat the oven to 425F. Remove the skin off the sweet potato, chop the sweet potato into large 1″ thick chunks, spread it on a baking pan, and lightly coat with cooking spray. Roast in the oven for about 30 minutes, until they are soft and a golden brown. Place sweet potato in a bowl, allow to cool, then mash with a fork.
2. To brown the butter, melt the butter over medium heat. Stir the pan occasionally to be sure the butter is cooking evenly, and as the butter melts it will begin to brown and foam. Watch carefully as brown specks begin to form, then remove from heat.
3. In a separate pot, warm up the milk (or microwave for about 2 minutes). Once milk is warm,  mix in the brown butter and gently stir.
4. In a bowl, combine the granola and sweet potato, top with dried cranberries and pistachios, pour milk into the bowl, and add a pinch (or two) of curry powder.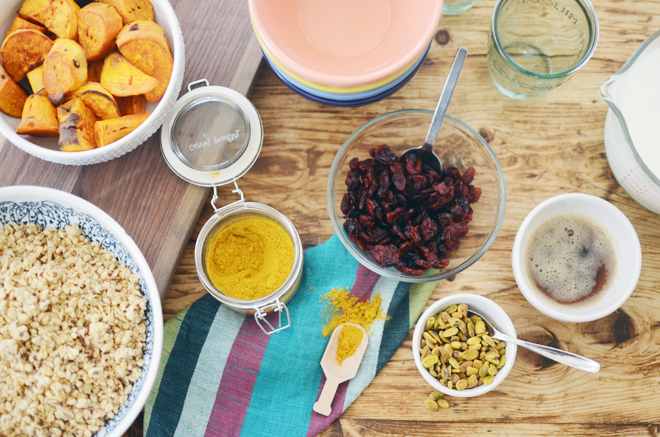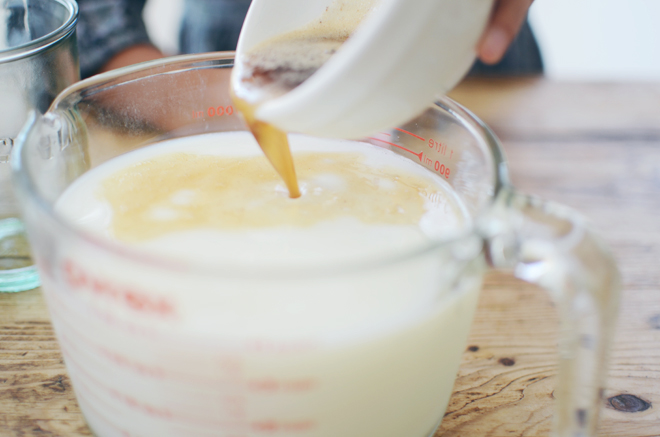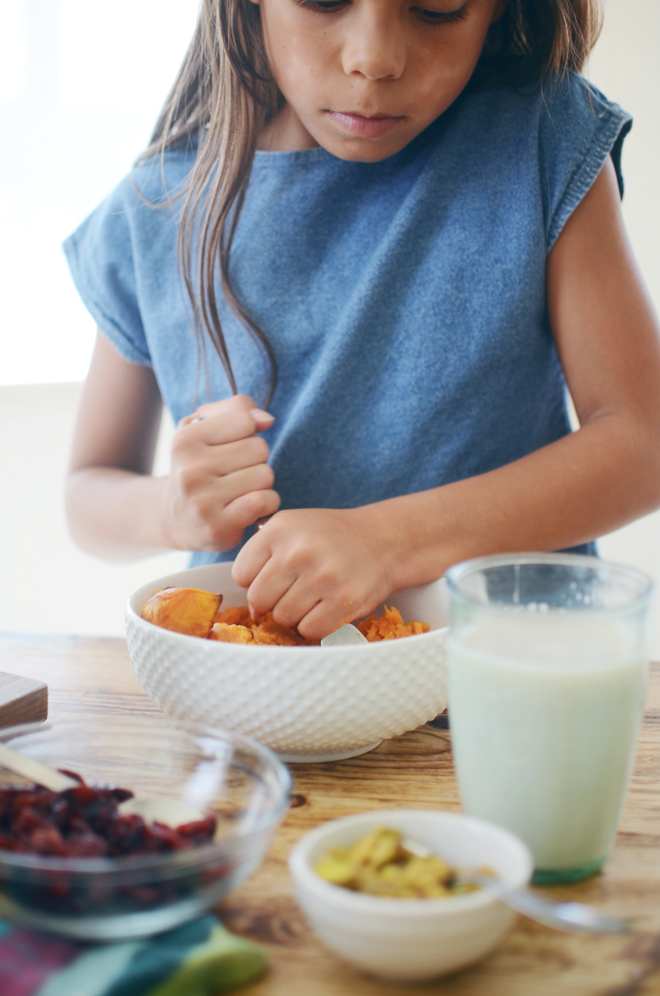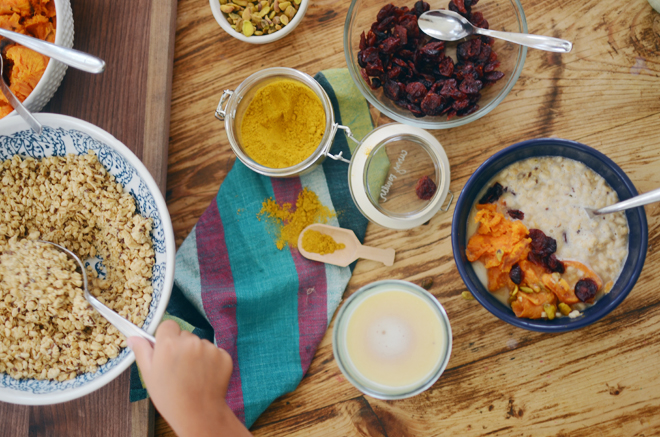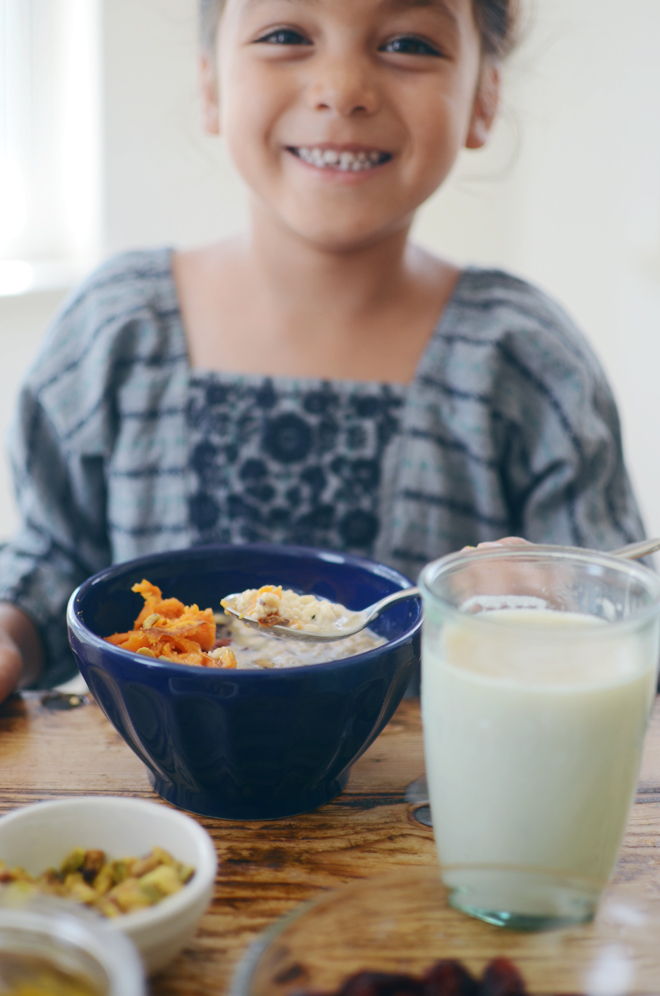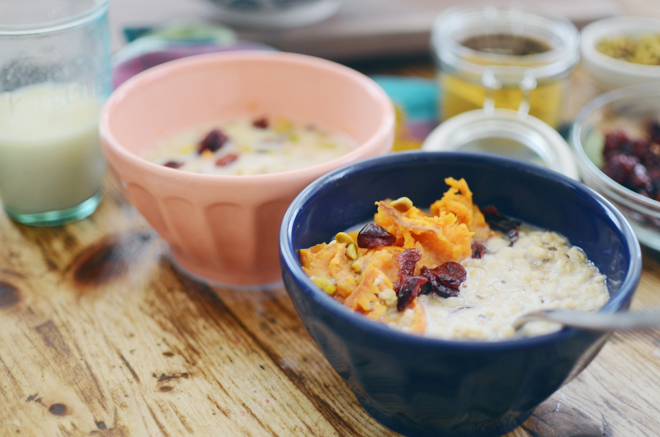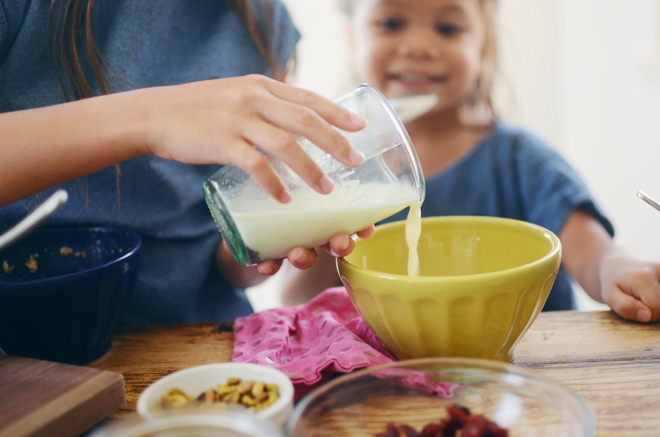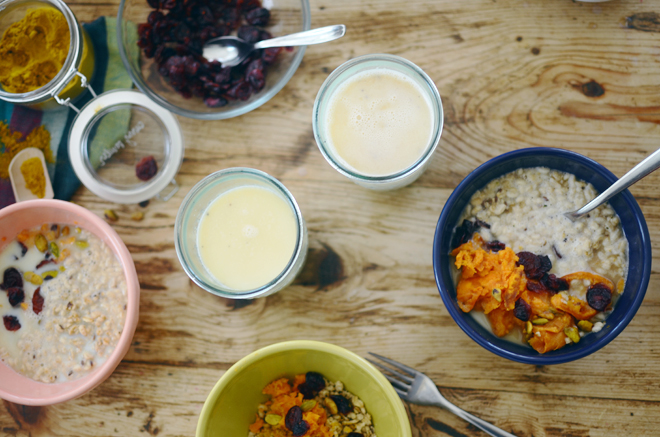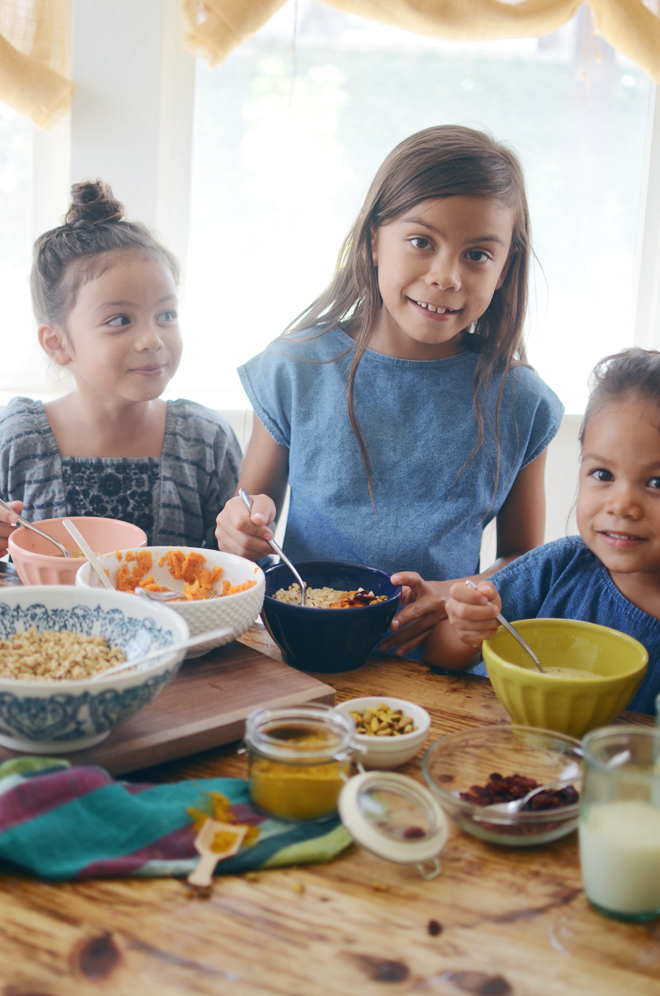 The girls had fun helping bringing this recipe to life. They said, "The ingredients are kind of random, but it tastes so good." True is allergic to nuts, so she skipped out on the pistachios (I made sure to get granola without nuts too). The sweet potato and cranberries gave this dish fall vibes, sort of reminded me of something we would have at Thanksgiving. And if you put in a pinch of curry powder, it gives the whole thing a nice spice. Basically, we took cereal and milk and took it up a notch. You've got dairy, protein, vegetable, fruit, and grain, so I'd say it is a nice well rounded meal.
What are some ways you make your cereal and milk a little bit more fancy?
This post is sponsored by Got Milk? Food loves milk. I appreciate the time you take to support this space and the brands I choose to partner with!