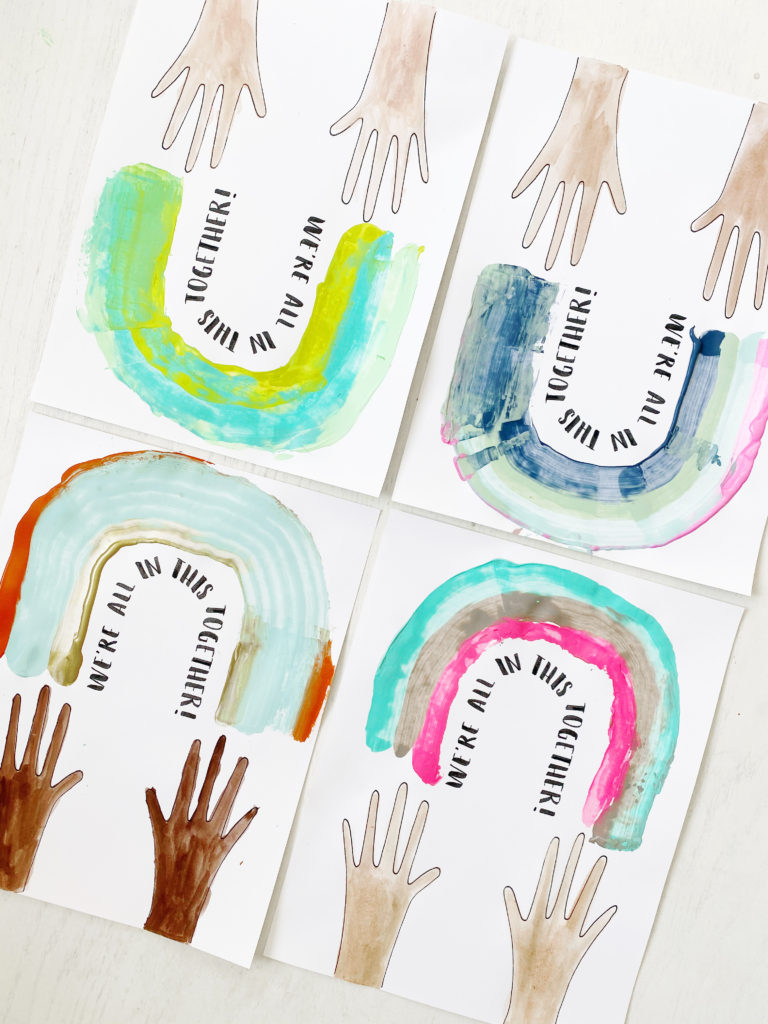 WORDS WEDNESDAY and combining a little swipe art (how to here) with a message so appropriate in this season. It really feels like the whole world is in this together. We're finding ways to understand one another while in isolation, anxiety, and frustration creeping in, but also finding ways to inspire one another and encourage creativity. And with the rainbow being a symbol of solidarity and hope as we all combat the spread of virus, here's another one to make and tape to your windows.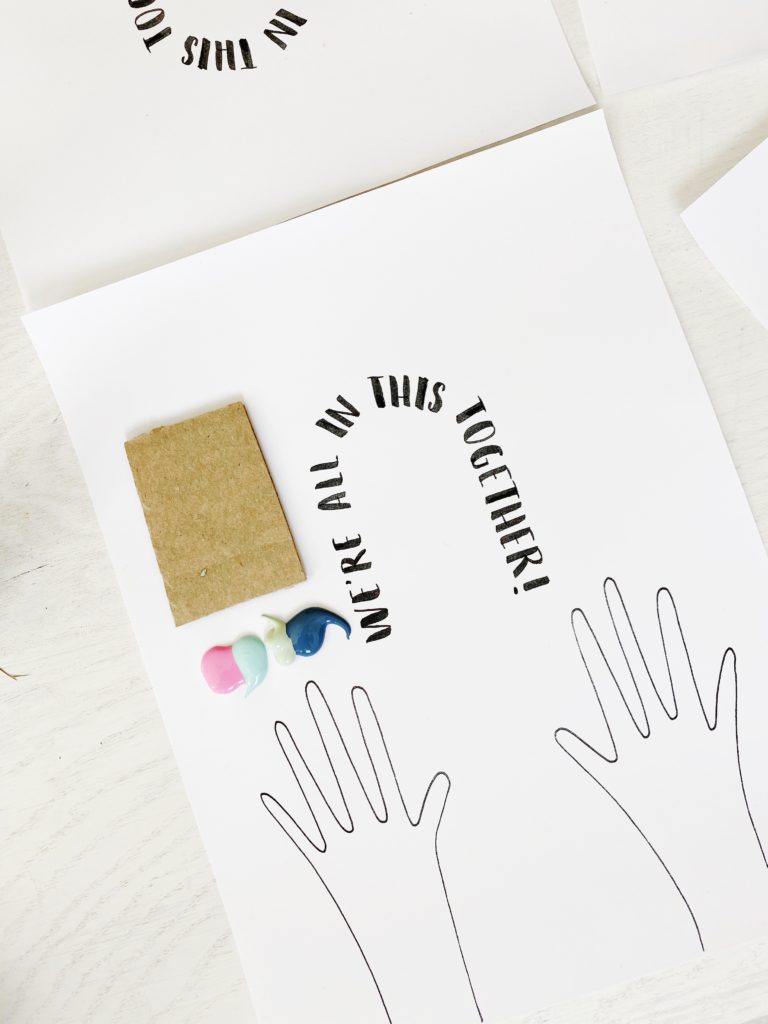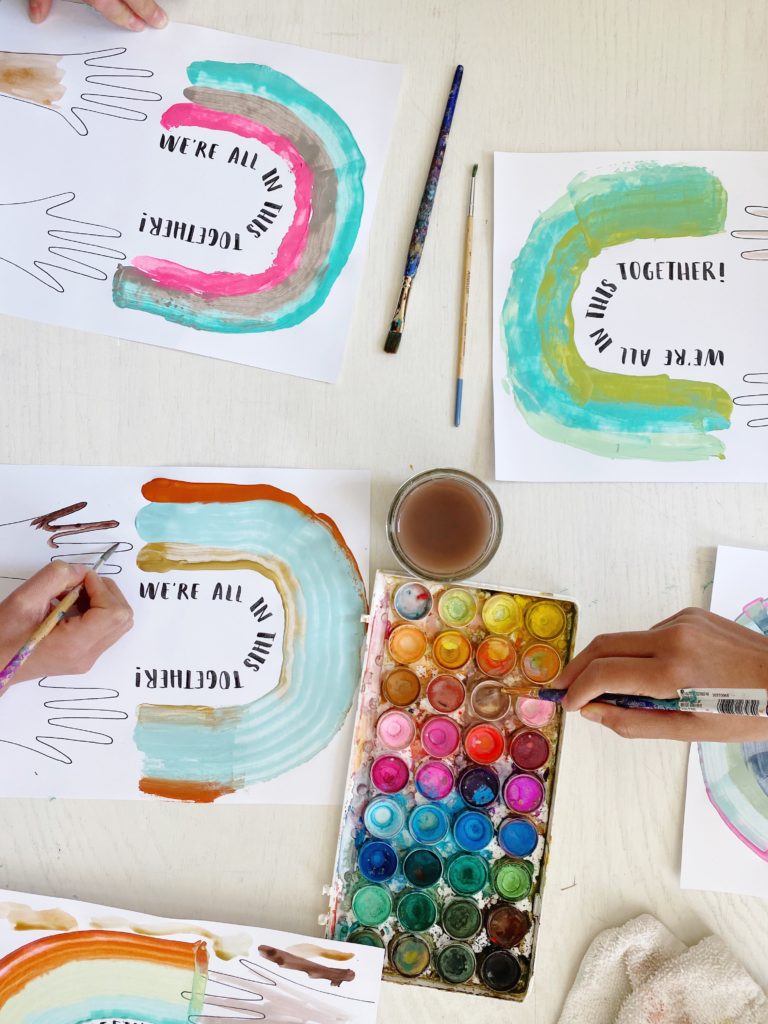 To color and make your own little poster, just download and print the documents below…
WE'RE ALL IN THIS TOGETHER – with text
WE'RE ALL IN THIS TOGETHER – hands alone
If you don't have access to a printer, feel free to make your own and share it with the rest of us! Always happy to have you share the project, just don't forget to tag and credit please.
See more ART A DAY projects here.