classic jeans and t-shirt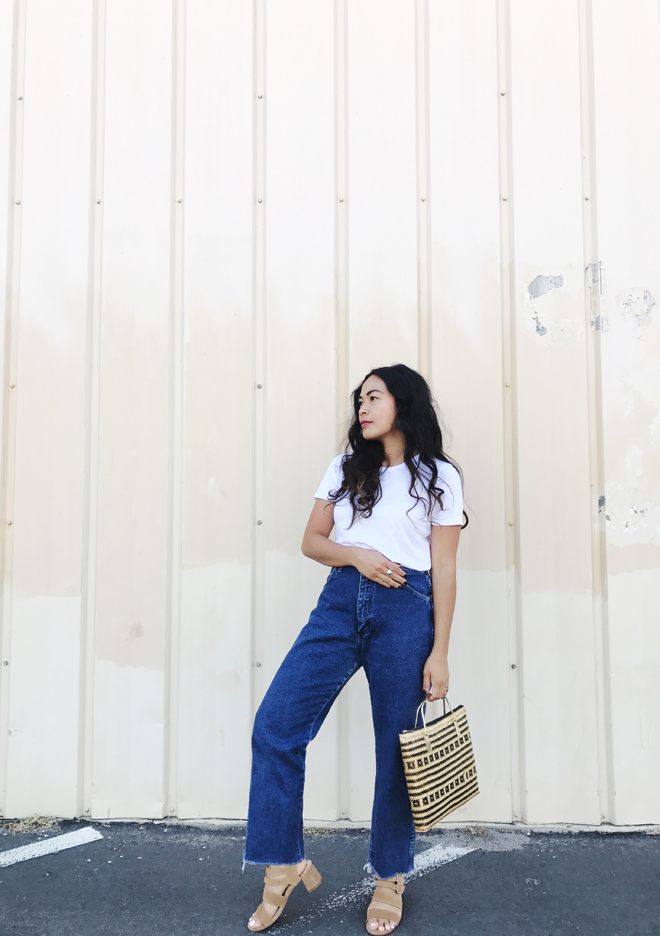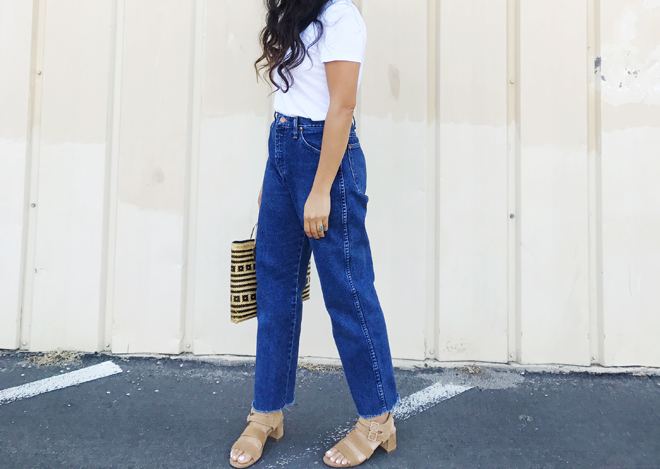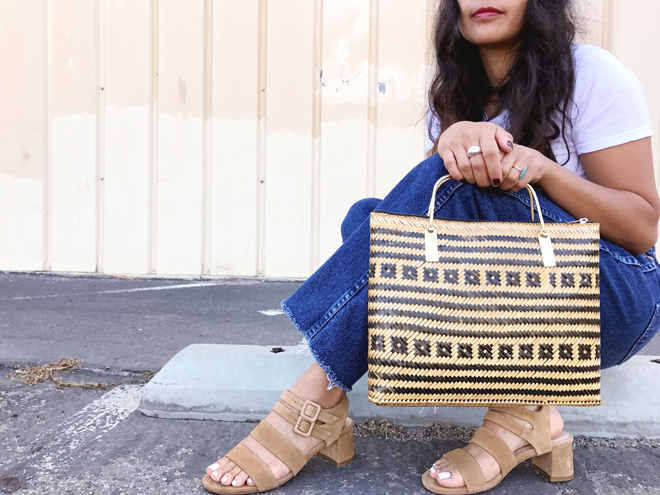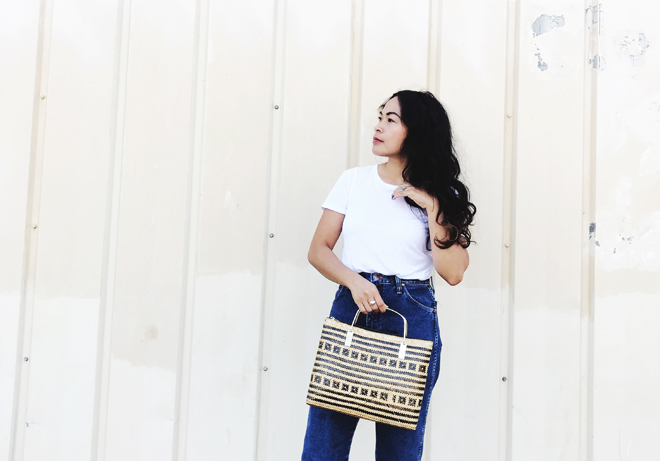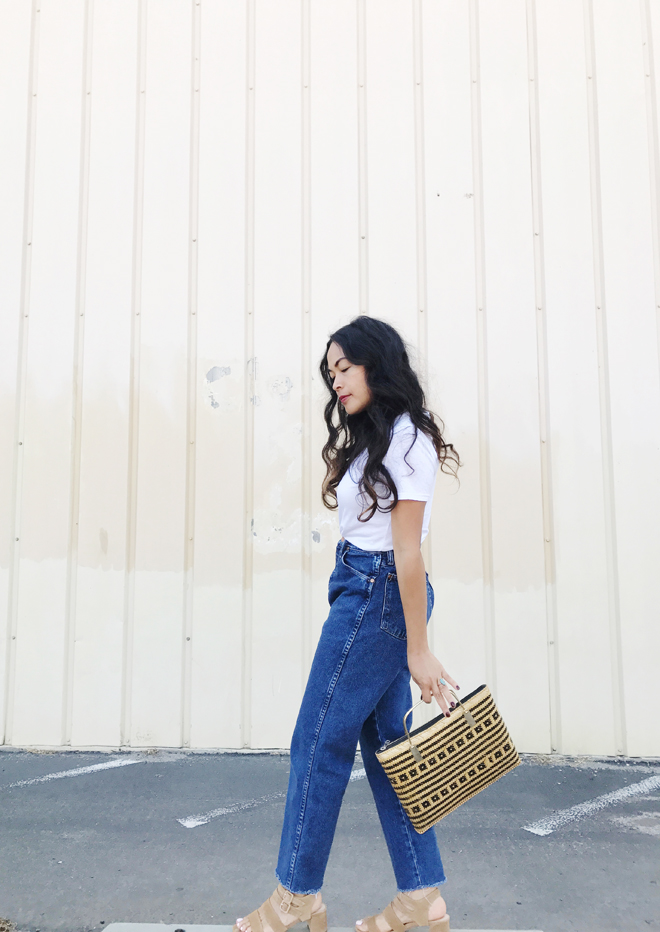 When you don't know what to wear, a pair of jeans and a white tee is an easy go-to. I wear some variation of this all the time. Usually, I can't stand wearing jeans in the summer. Lately though, I've discovered that it's not so bad, even in this heatwave we've been having.
on me: shirt, everlane (my go-to for quality tees). jeans, vintage wrangler (plenty to choose from here). sandals, marais usa. patterned wicker bag, wovenfolk.