Old Navy teamed up with P.S. I Made This and sent us a box of summer pieces to decorate with tie-dye, fabric markers, beads, and puffy paint. If you have my book, Let's Sew Together, then you already know (and probably from this blog too) that I'm all about letting your kids have fun with drawing and painting on clothes. I love seeing their excitement in creating and their joy when they have their finished product. I have many fond memories of summers  spentadorning my clothes with puffy paint, which is so 80's, but my girls had the same fun with it, so who cares?!
All you need are clothes to decorate and lots of fun things to decorate with!
The clothes were colored, so the fabric spray paint didn't stick too well, but I imagine if we used white shirts, that would have showed up fine. Brave ended up wanting to draw on hers with fabric marker. True went for tie-dye and adding beads to her shorts. Soul was all about the puffy paint; I helped her with her shirt and she did the shorts completely on her own. True and I did Glow's together and tie-dyed her shorts and gave her some fringe on her top. We made some tassels and pom poms out of embroidery floss, attached those to a safety pin and added those on. Once everything was washed, dried, and ready to go, and they put them on, it looked like they were going to some music festival. Thus, in true festival style, we made some crowns to go with their outfits too.
Fringe Crowns
Supplies:
22-26 gauge floral wire
Wire cutter
Scissors
Glue gun & glue stick
Crepe paper streamers
Directions:
Cut the wire in a length appropriate for your child's head. Add a dab of glue at one end, wrap the crepe paper around and continue down to wrap the entire length. Add another touch of glue at the end of the wire to secure crepe paper on, and twist the ends of the wire together to form the wire crown. Cut 30-40 – 6″ strips of crepe paper streamers. Layer 2 or 3 together, cut slits toward the center but not all the way through, and repeat for opposite end. Pinch together and twist onto the wire crown. Repeat until the entire crown is covered in your desired amount of fringe.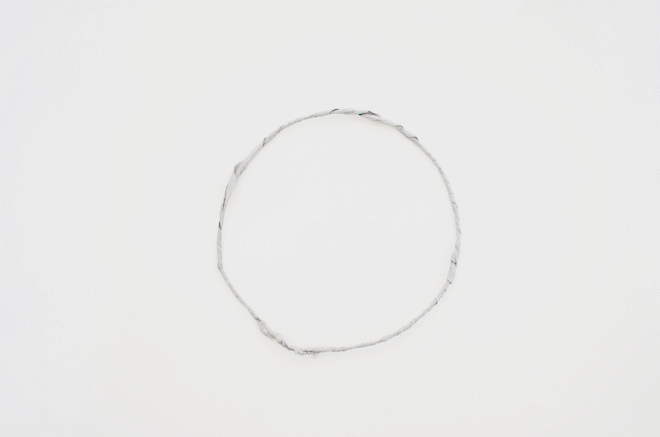 It's the perfect "Camp Home" activity, and we are all having so much fun making things together. It does get messy, so make sure you have a space you can get messy in. We had a large piece of plastic down and worked in clothes that could get stained in case some of the dye and paint ended up elsewhere. Make sure you wash clothes beforehand, and you'll also have to be patient and give clothes ample time for dye to set and paint to dry, so keep that in mind too.
I was intimidated by the tie-dye at first, but it ended being quite easy. We will probably try our hand at getting a little fancier with tie-dye patterns on a home sewn dress soon.
on the girls: jersey tanks, ruffle tanks, denim shorts, all c/o old navy.
This post is sponsored by Old Navy. Thank you for your continuous support of me, this space, and the companies I decide to collaborate with! xoxo