Baked S'mores
Ingredients:
McVitie's Digestives
Nocciolata (similar to nutella, but much more delicious)
Milk chocolate bar
Giant marshmallows
Parchment paper
Directions:
Preheat the oven to 350°F.
Line a baking pan with parchment paper, and lay out cookies (with top side facing down) on top. Spread on the Nocciolata, add milk chocolate pieces on top, then place a marshmallow on top. Bake until the marshmallows are puffed and a little bit burnt (I like my marshmallows burnt, but if that's not your style, just watch until they're golden) for about 2-4 minutes. Remove from the oven and top with another cookie (top side facing up), and press down slightly. Now, devour!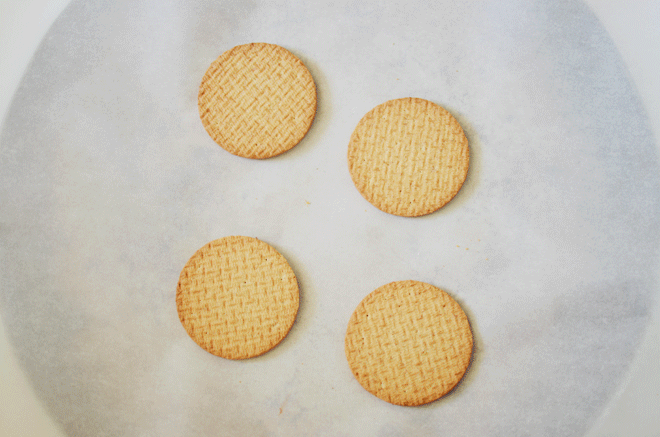 We just had a Blaze Pizza pop up near our house, and they use digestive biscuits for their s'mores, and I loved it! During my study abroad in London, I have fond memories of my best friend chowing down on her digestive biscuits. When we were at the grocery store, she'd stock pile on digestive biscuits and I would stock up on Penguins (the best!!!). I think I much prefer these biscuits with s'mores than graham crackers!
I'm not sure if you can find these biscuits at the regular grocery store, but I know they do sell them at World Market. Thankfully, we have a little Indian market right around the corner from our house, and they carry a lot of UK brands, so I just picked up a package from there. A friend recently brought over brownies topped with s'mores, so I'm going to try these biscuits out with that recipe too.