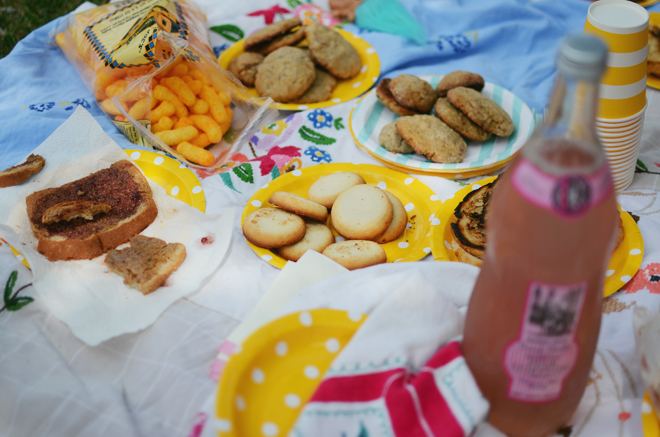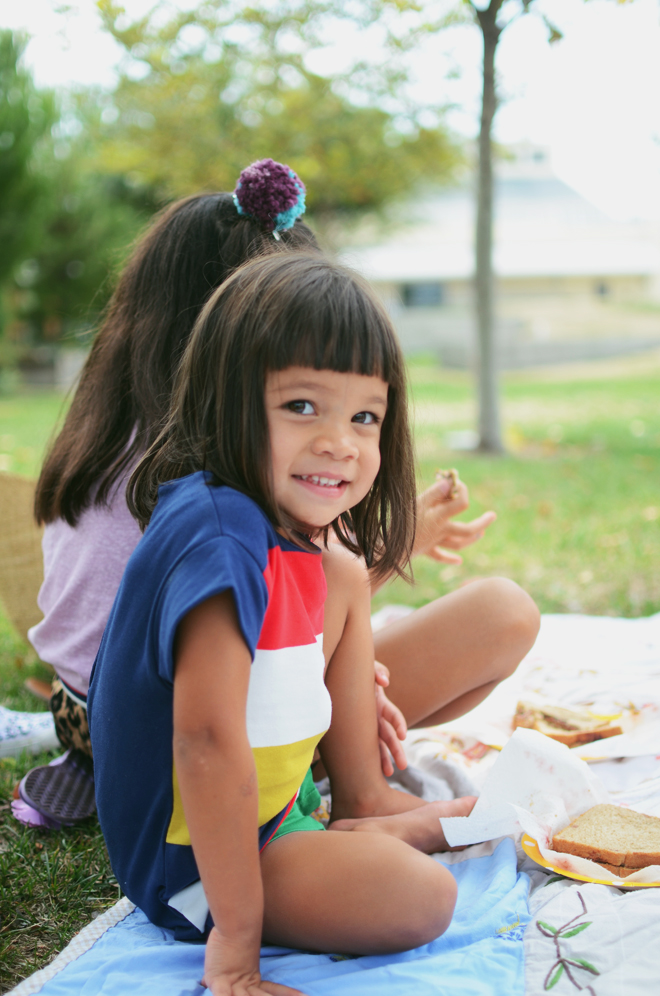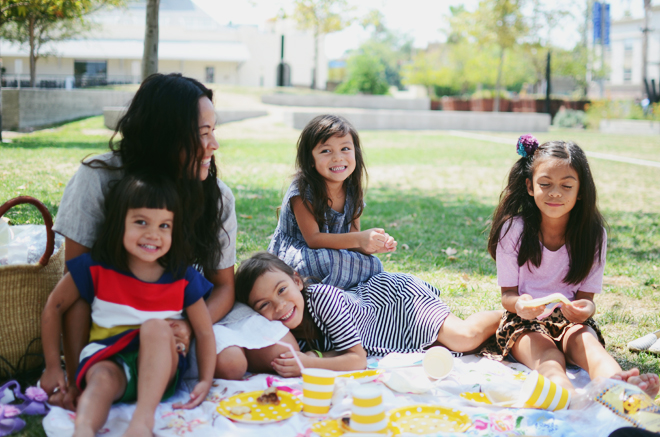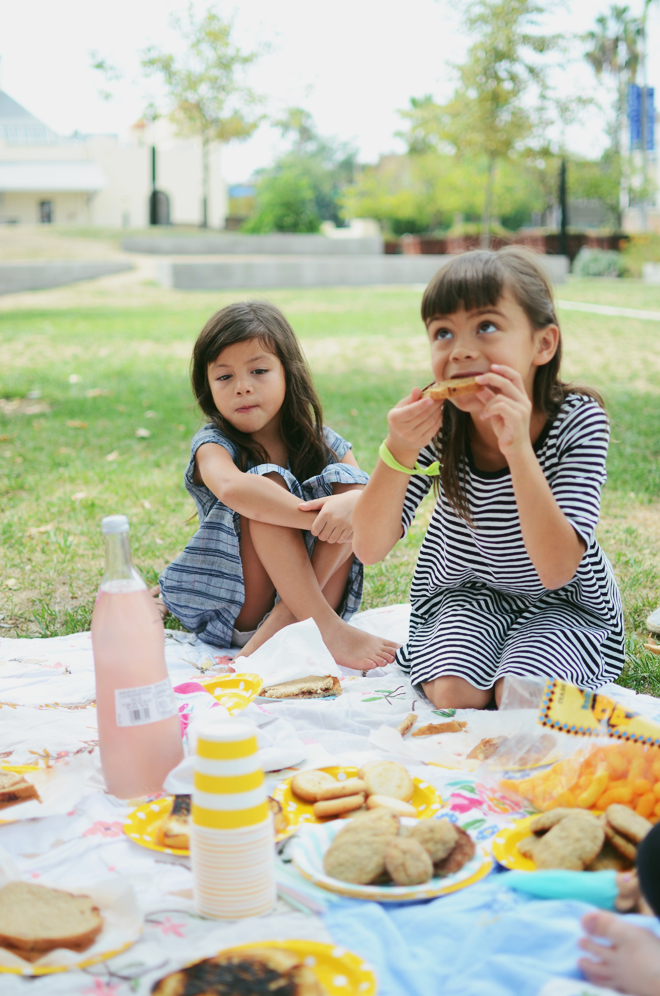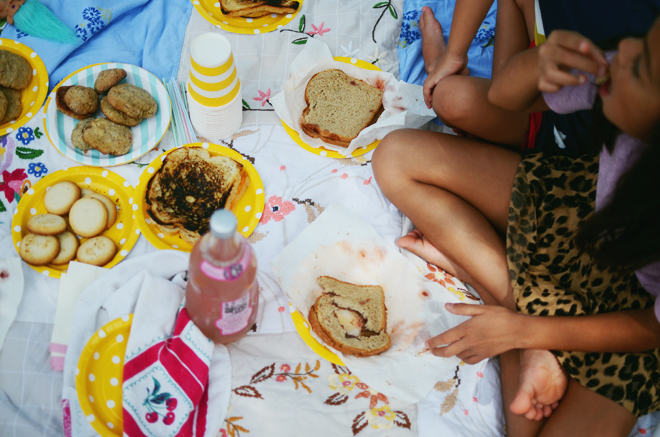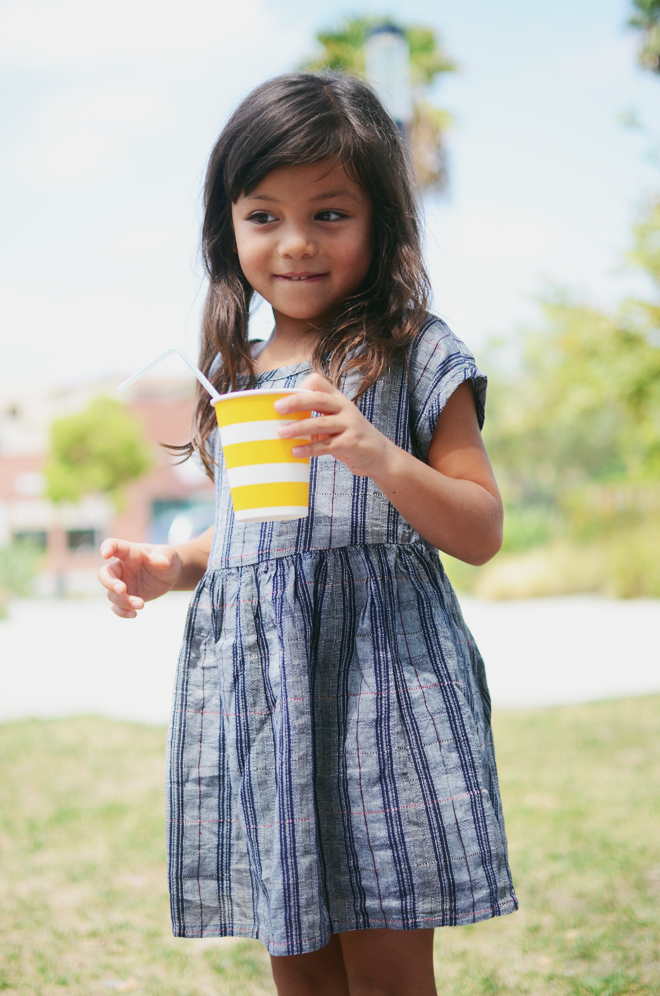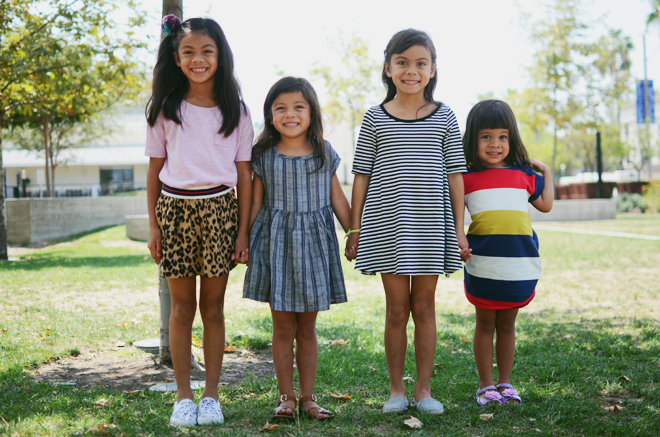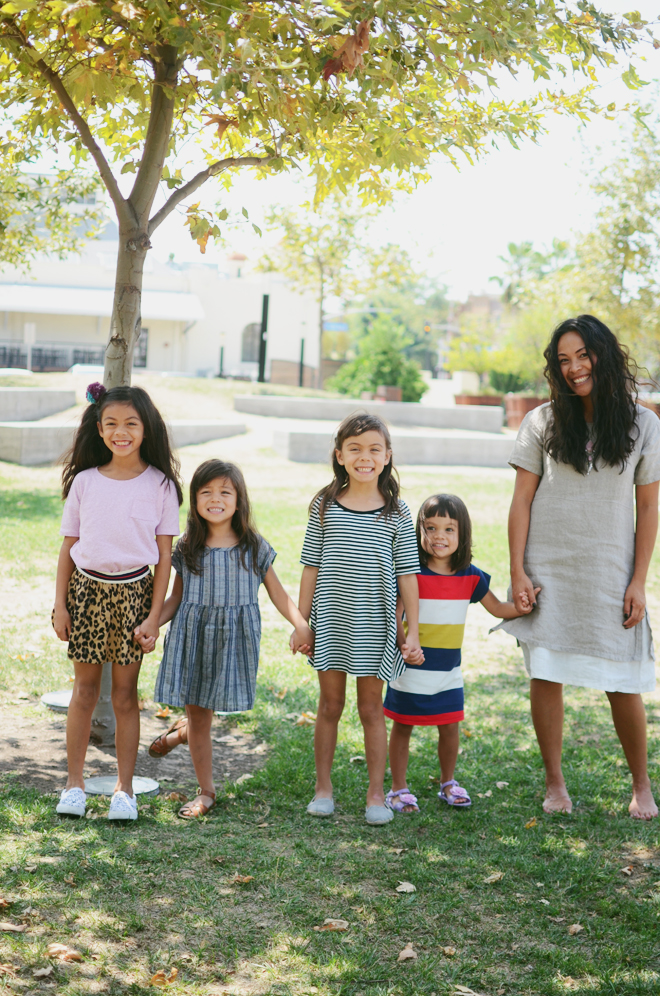 This outing was the start of our summer and now here we are at the end. We wanted to make sure to get one last hurrah in, so we went on a picnic at Farmer's Park with my BFF and her foster daughter (and of course, we cooled off with PopBar afterwards). I packed us some sandwiches, sunflower butter and jam for the kids, and grilled cheese for the adults. We also had some cheese puffs, plenty of cookies, and lemonade. It was such a beautiful day with yummy food and good company; a picnic was totally the perfect way to end our summer!
I'll gladly take Soul and Brave's dress in my size. True is my girl that gravitates towards anything pink and leopard print (actually, same could be said for Soul too). Glow looks like she should be working at Hot Dog on a Stick. In fact, I think that would be an adorable Halloween costume with this dress, and you would just need to figure out how to make a hat! My girls already have their costume requests, but if they didn't I would definitely try to convince one of them to be a Hot Dog on a Stick employee for Halloween. Someone… please do it!
School starts tomorrow and it's back to all our routines. I'm going to miss the freedom and rest of summer, but I think having our schedules back will be good too. I'm eager to start tackling all the new and wonderful things we will learn this year. I know there will be many hard days ahead, but of course, lots of good ones too. It's a blessing to be able to teach and mold my children! Now, will you all please remind me of that when I forget?! I have short term memory, and I know I'll forget that.
What did you do to bid summer farewell?
on me: dress, thrifted. on true: pocket tee, leopard skirt, slip-on sneakers c/o old navy. on brave: swing dress and shoes (similar here), c/o old navy. on soul: plaid dress, c/o old navy. shoes, salt-water sandals. on glow: striped dress and sandals, c/o old navy.
This post is sponsored by Old Navy. Thank you friends for your support of this space and the brands I partner with! I'm so thankful for this space and all of you who take the time to visit here.