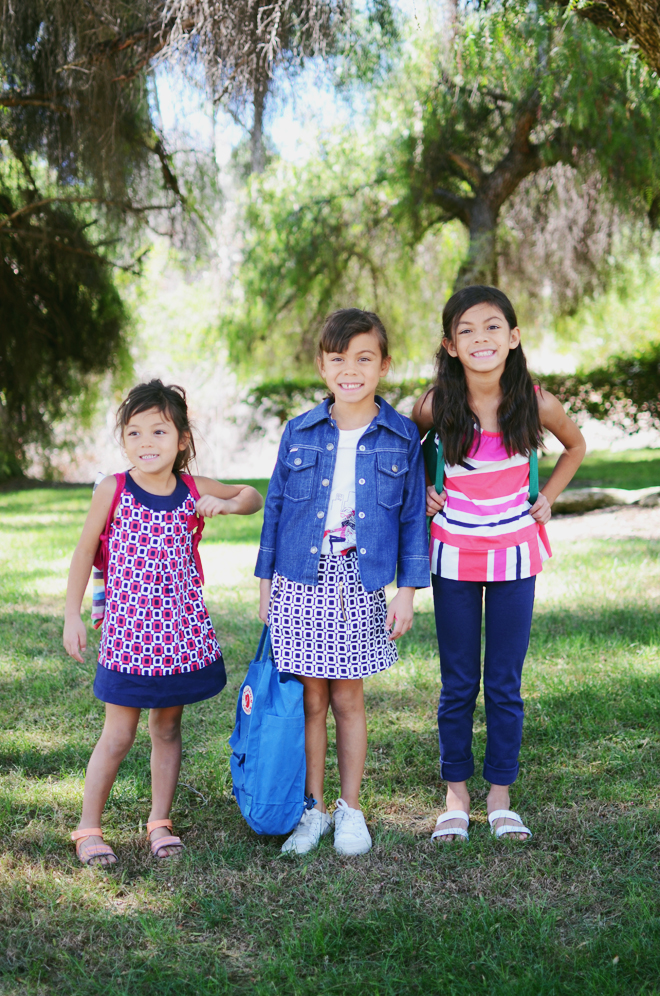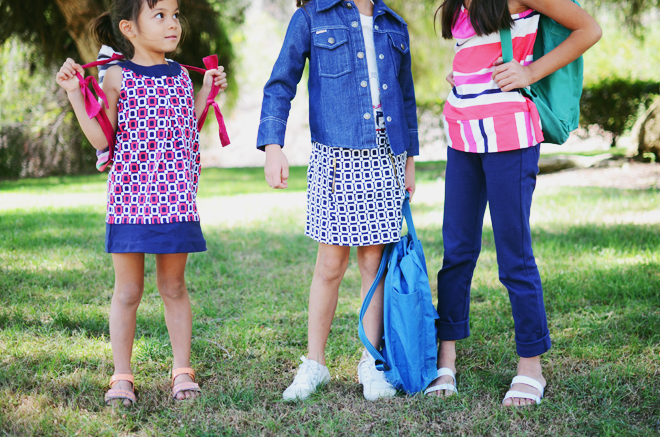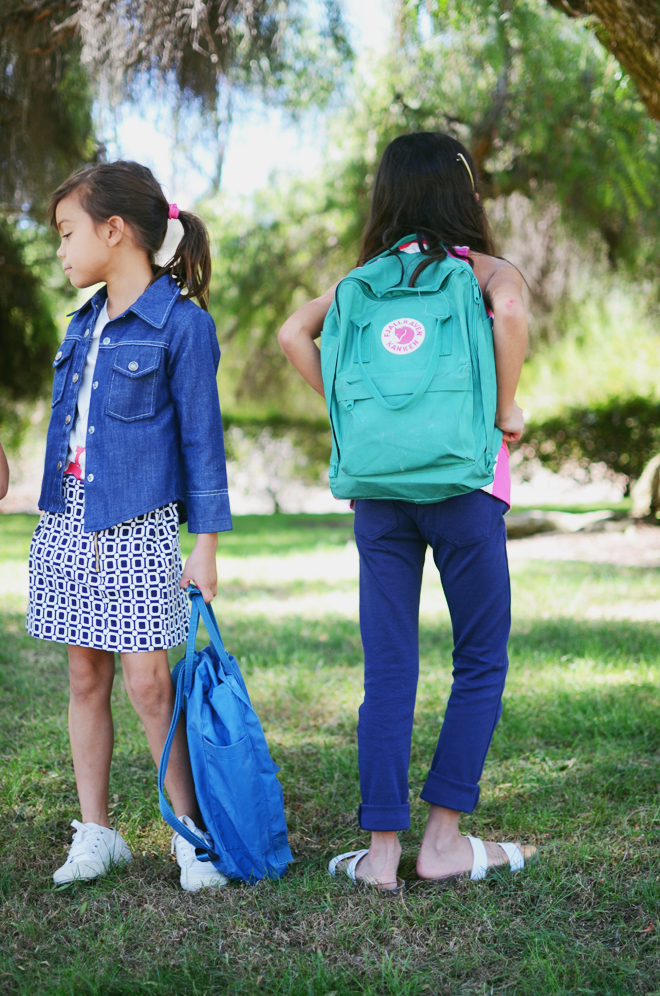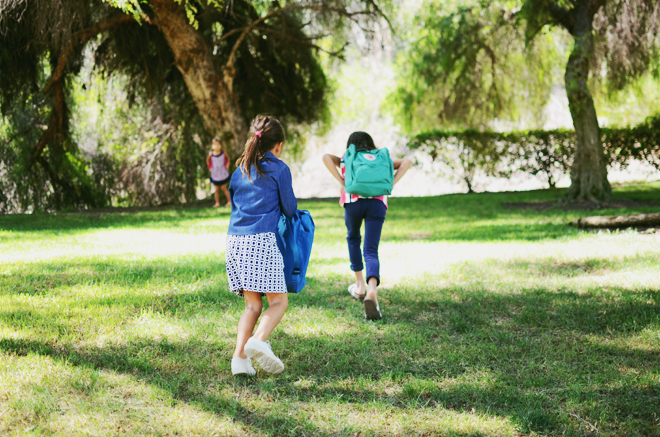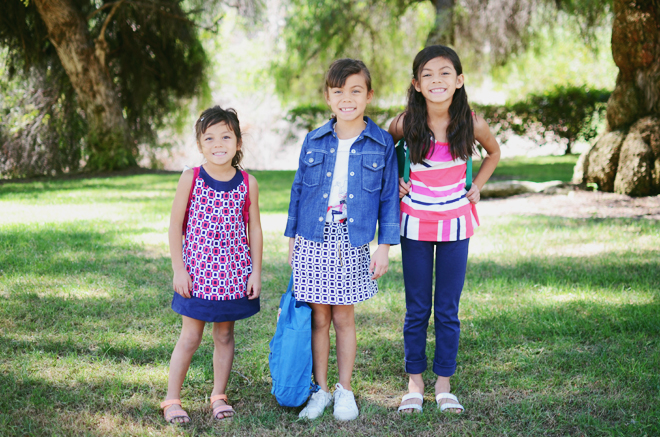 They go to school once a week (we homeschool, but they go to enrichment classes at a school), and they love that the three of them are together at school now. Soul is always looking forward to their "school days," and they all coordinate their outfits the night before. It's so cute! When they come home from school, I always ask, "So did you play with any new friends today?" And they all answer, "No, we played with each other." Oh my girls! They are all anticipating the next school year because then Glow will be joining them. Then, I can watch my four school girls coordinating outfits the night before. Thankfully, there's no fighting about clothes yet. I'm sure that day will come though.
The girls got some really cute geometric coordinating outfits (made their job the night before easy) from Schoola, so you bet they rocked this together at school. Schoola has partnered with Gymboree to raise funds for the Malala Fund by selling new-with-tags Gymboree items. Forty percent of the proceeds will go to The Malala Fund to supports girls' education in the most vulnerable communities around the world. You can shop to help and you can also donate your own women's and kid's clothes to support the cause by requesting a free donation bag here.
on true: top and pants. on brave: jacket, top, and skirt. on soul: dress.
This post is sponsored by Schoola. Your donations to Schoola can help raise funds for your school; you can even track where your donations have gone, and see how much you've been able to give to your school. It's such a great program. I've been blogging for over 8 years now, and I'm always thankful for your support of this space and the brands I partner with.