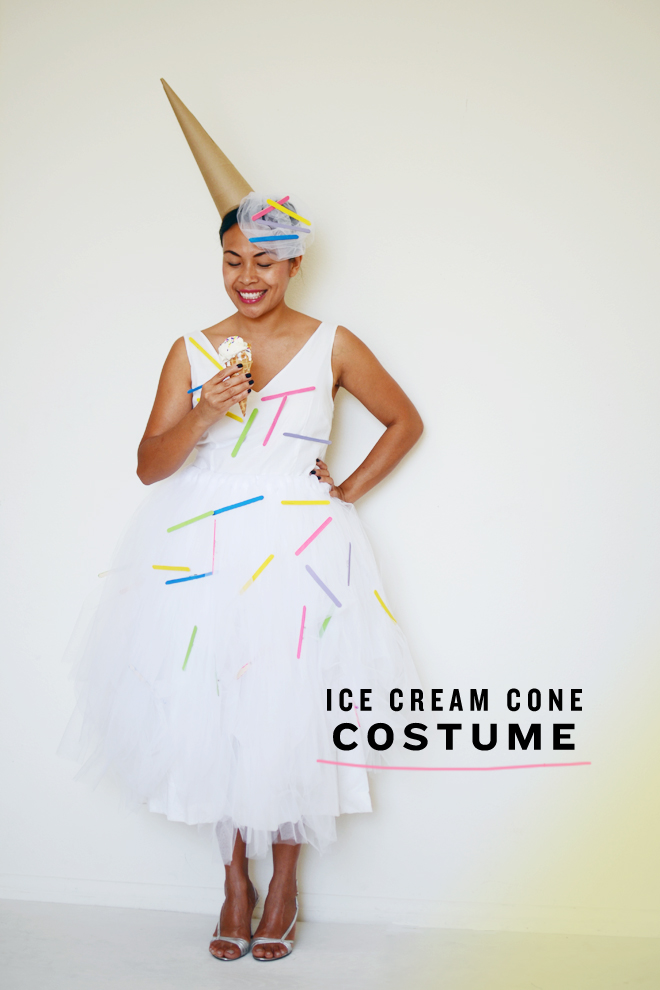 Ice Cream Cone Costume
perfectly sweet for any ice cream lover
Supplies:
2 rolls of tulle (2 for an adult, 1 for a child)
1 yard 3/4″ knit elastic
Scissors
Craft wooden sticks
Bar pins
Craft paint, various colors
Glue gun and glue stick
Hand sewing needle
Coordinating thread
Large brown paper (or grocery store brown paper bag)
Bobby pins (to keep cone on head)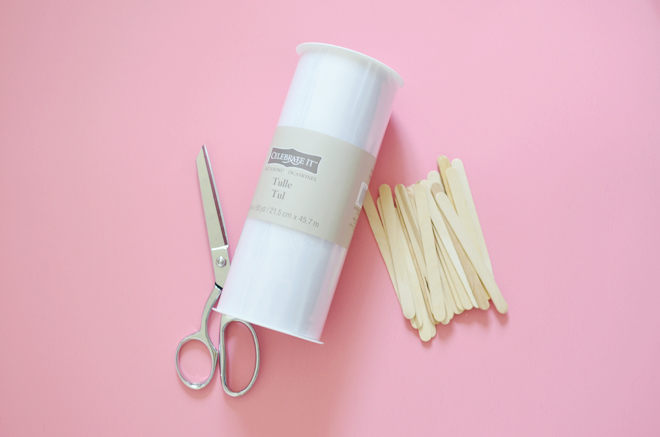 Directions:
1. Measure the length you want your tutu, double that measurement, then add a couple more inches. This is the length you will want to cut out all your tutu pieces. For an adult tutu, I used almost 2 rolls, but if making for a child, 1 roll should be sufficient. Set aside about 4 feet of tulle for your headpiece.
2. Measure the waist with the elastic and then cut it about 5″ less than the waist measurement. This keeps it nice and snug on. Hand sew the short ends of the elastic together with with a straight stitch. Can also leave it the length of the waist, and then adjust after you have all your tulle pieces on.
3. Attach each piece of tulle on to the elastic using a slip knot. Fold the tulle strip in half, put the folded end under the elastic, pull the the other ends through it, and tighten around the elastic. Be sure to keep the elastic flat and not tighten it so much that it bunches up. Repeat until you have reached your desired fullness for your tutu.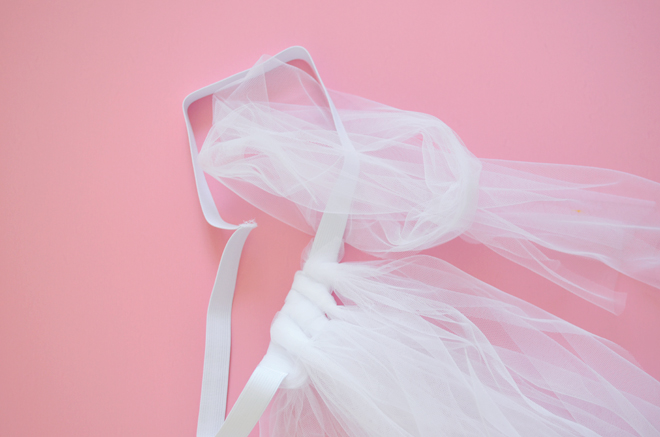 4. Paint your craft sticks to resemble your favorite sprinkle colors. I only did one side, but you can do both if you're feeling ambitious. Once that dries, glue pins to the back of each wooden stick.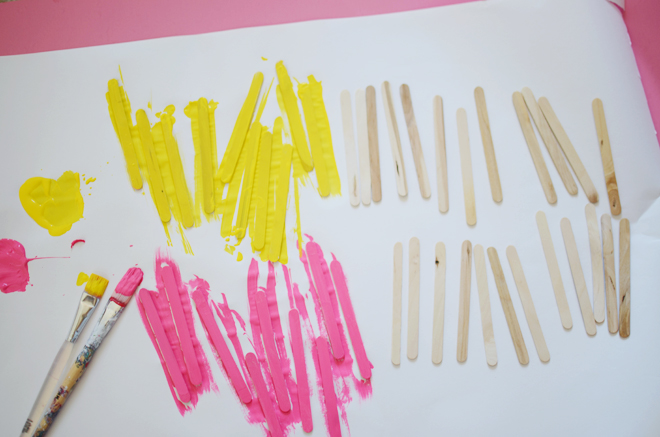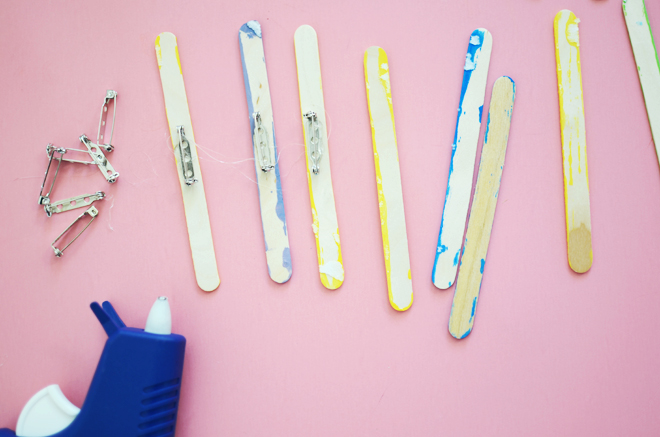 5. On your brown paper,  create a circle with a 20″ diameter. If you're using a grocery bag, you may need to make it smaller. Cut out your circle, then cut out 1/4 of the circle out. This gives a nice visual of the shape of the paper needed to make your cone. Roll your cone and glue the edge to keep the cone in place.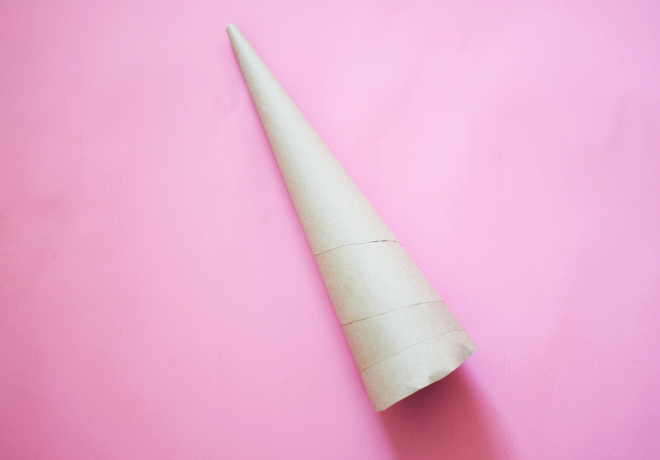 6. To creator the "fascinator" part of the cone, cut out two 24″ strips of tulle. Lay them on top of each, then tie the ends together with a small string or thread. Glue it inside the cone and adjust how you'd like it to spread out on the head.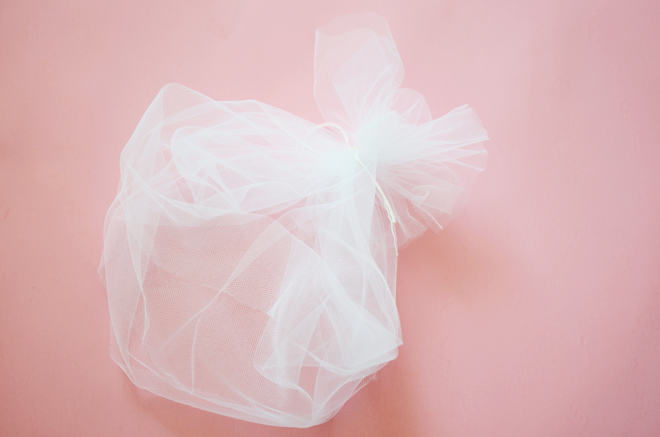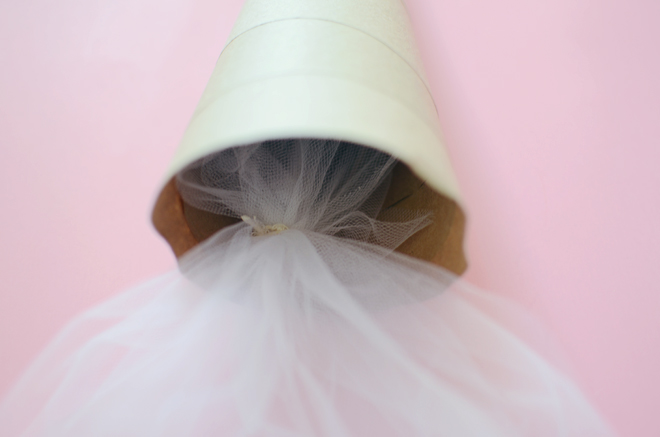 7. Pin your cone in place with bobby pins. It's best to pin where the tulle is and cut a tiny slit on the other side of the cone, and insert another bobby pin to affix that side to your head.
8. Pin on your sprinkles everywhere!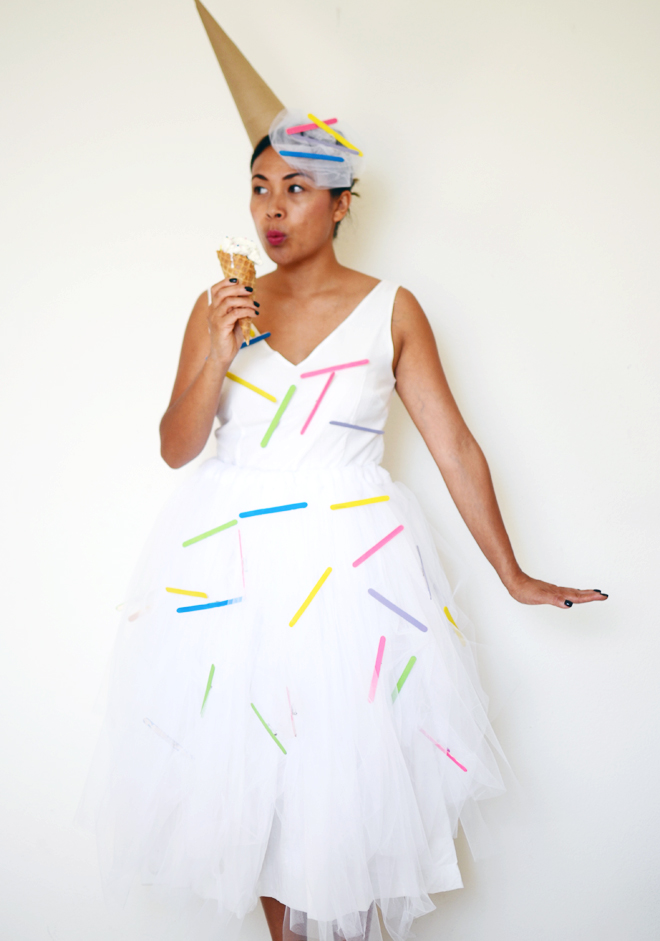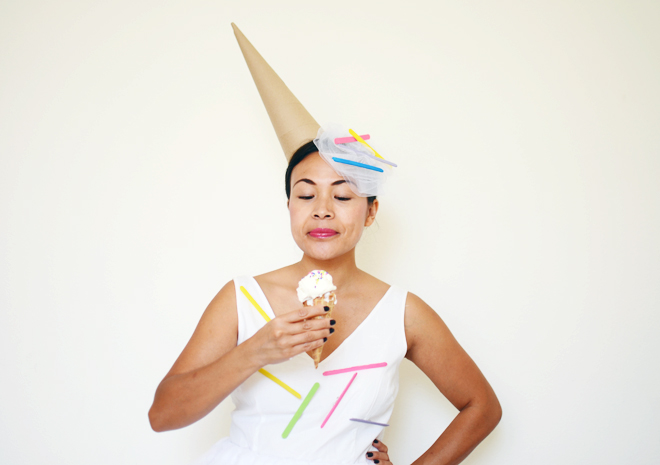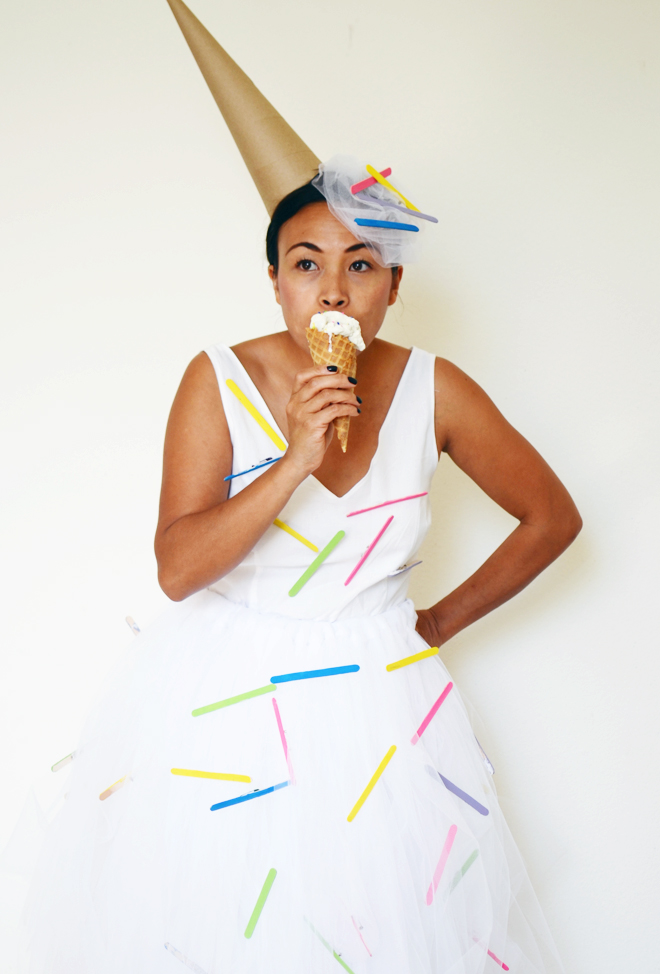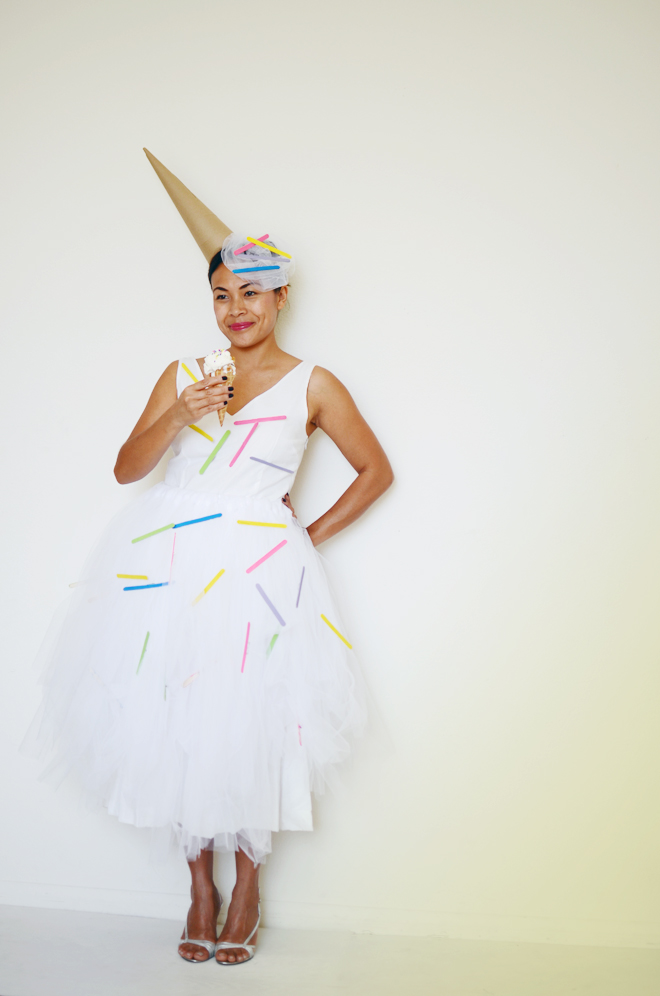 I wore a white dress with my tutu, otherwise a white top and white slip under the tutu would work too. Ya'll know me, I love any excuse for ice cream!
This costume was inspired by this tutorial. A friend of mine asked if I could help her make it, and I excitedly said yes because… well, ice cream! The skirt they used is store bought, so I figured we could make our own using tulle. It's really so easy to make a tutu. Their idea of using popsicle sticks as sprinkles is pretty genius, so there was really no need to change that. I did add some tulle to the cone because I thought the headpiece needed a little something more. I can't wait to pass this costume over to my friend and see her in it!
This costume would definitely be adorable for little ones too! Maybe you can do black and white tulle to make cookies and cream ice cream and figure out a way to put Oreo looking chunks all over. Or do lots of different colors for the tulle and be a scoop of rainbow sherbet. There's just so many costume ideas you could use this easy no-sew tutu for!
Supplies for this project were provided as part of the Michaels Makers Series.
Loading InLinkz ...