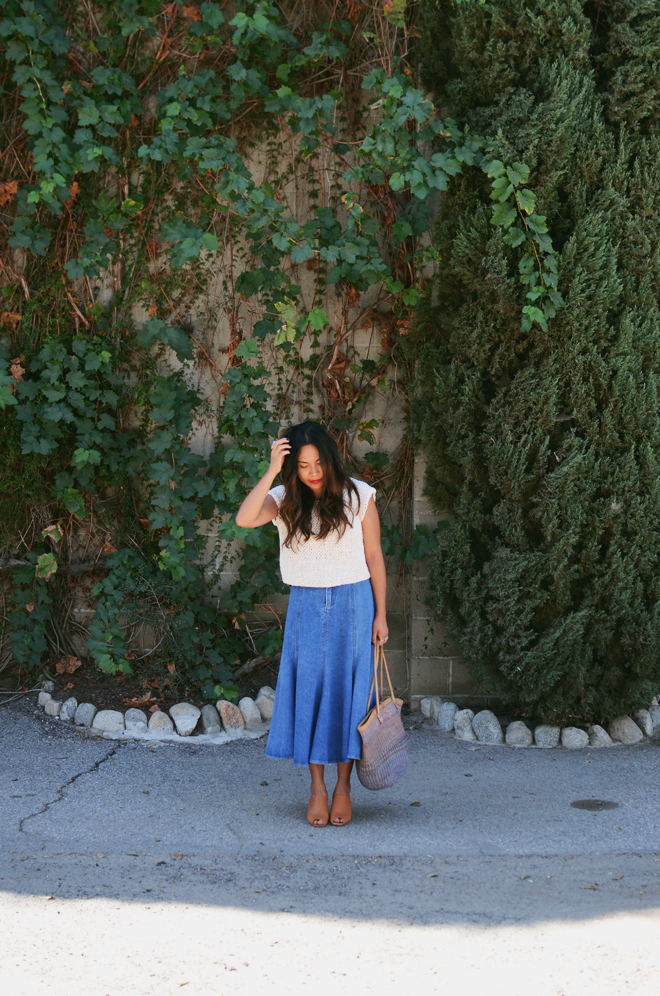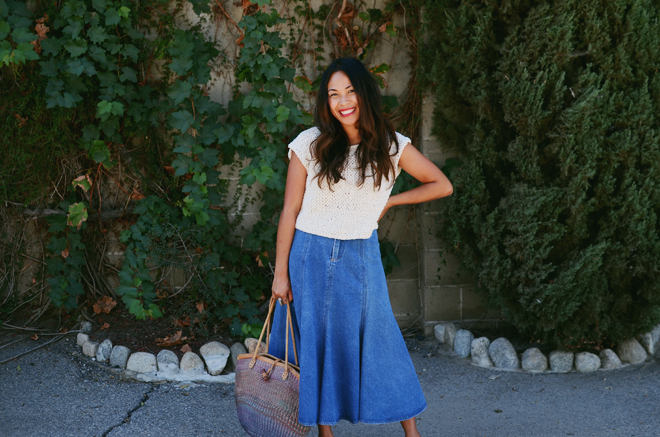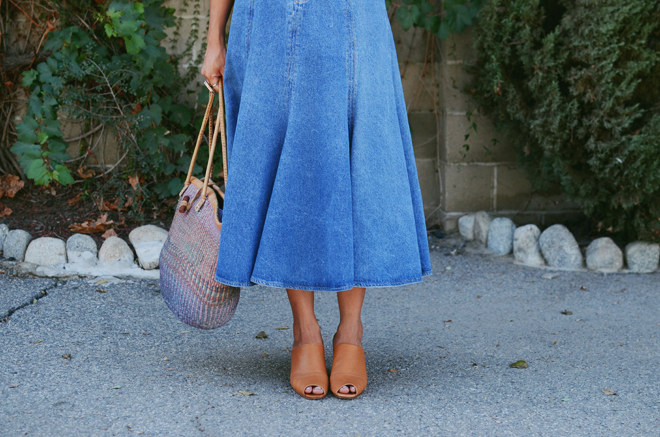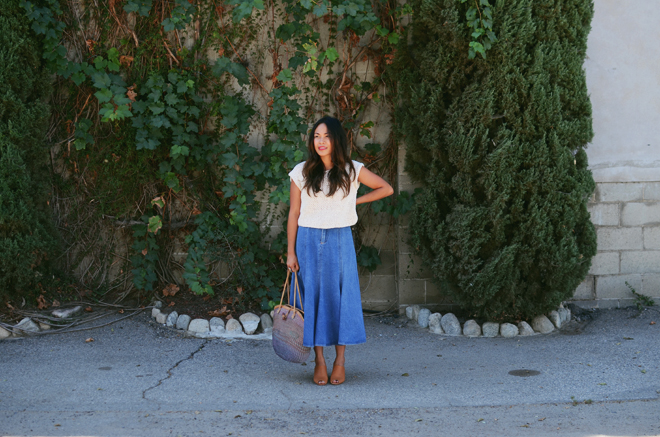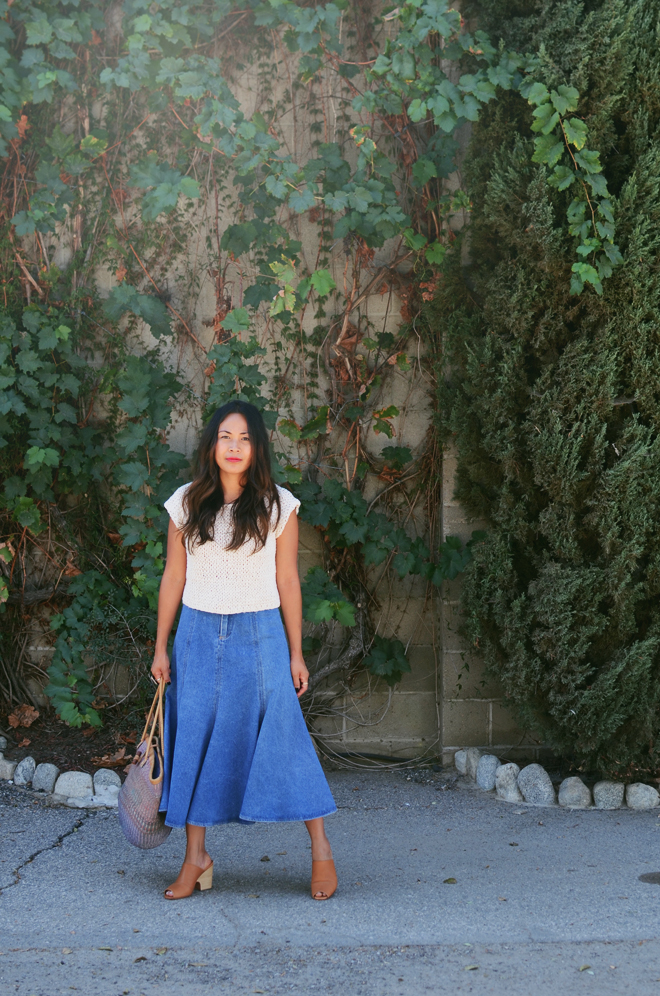 I thrifted this vintage skirt and was planning to give it to one of my younger sisters. After I washed it and tried it on, I decided I'm going to keep it. HA! Sorry sisters. Then, when this top popped up in the Calivintage shop, I was quick to make it mine. Actually, it was sitting there for a whole 15 minutes before I came cross it and claimed it, which totally surprised me because it's such a cool top. I have a top similar to this that I got from Anthro a few years ago (worn here) and I wear it all the time, but it's longer, and I was always wishing I could have a cropped version too. This one is just what I was wishing for.
My favorite shoe designer is Rachel Comey, and while her goods do cost a pretty penny (a lot of pennies really), I always check eBay to see if anything I've been eyeing comes up in my size. Recently, a pair of Dahl Mules were up for grabs, so I bid my max about an hour before the auction was supposed to end, and hoped no one else would outbid me. When I checked my email an hour later, I was happy to see I had won. No one else bid! Thus, I scored a brand new pair of Rachel Comeys for a way less than half of what it is going for. Not bad, eh?! I had some money left in my personal allowance budget, so I was able to splurge on something. Shoes (and antique rings) are my weakness.
what i'm wearing: top, calivintage (new here, vintage there). skirt, thrifted (new here, vintage there). shoes, rachel comey (get it here, or stalk eBay until something comes up, this one in a 6.5 is cute!). bag, thrifted (new here, vintage there).