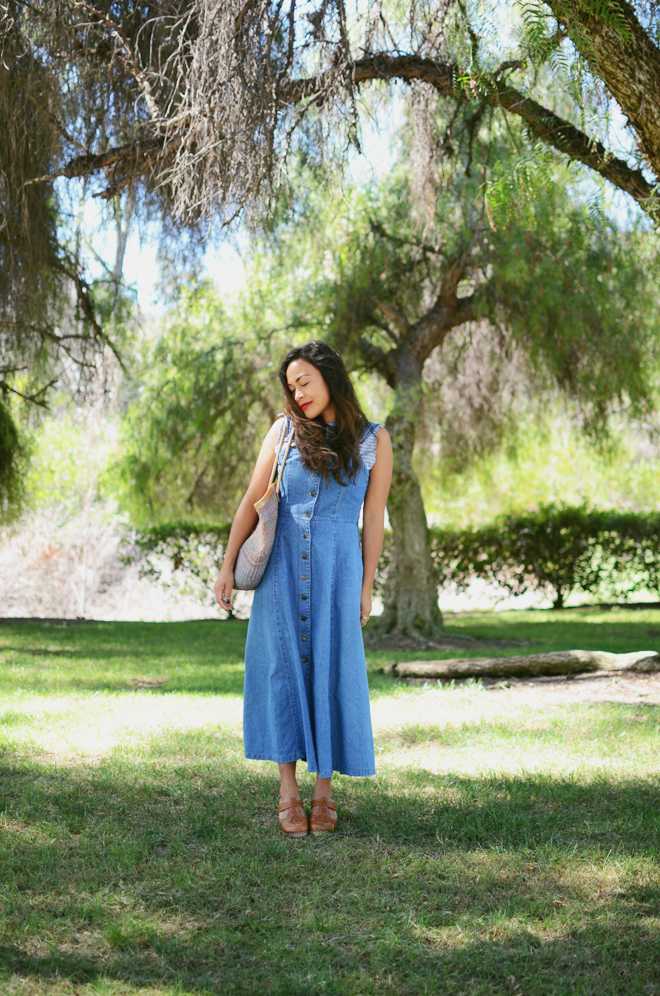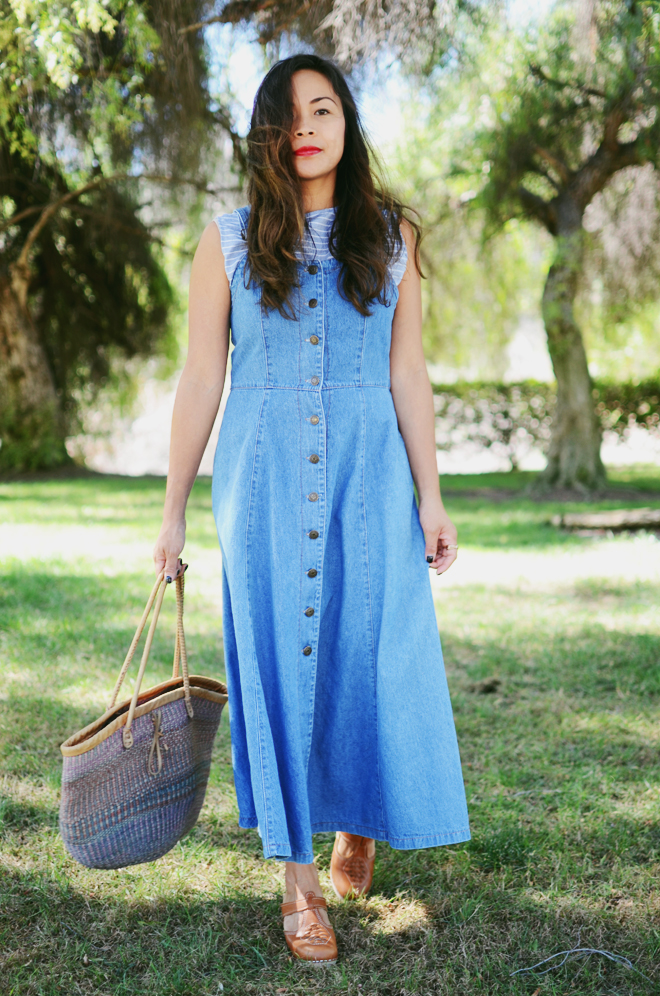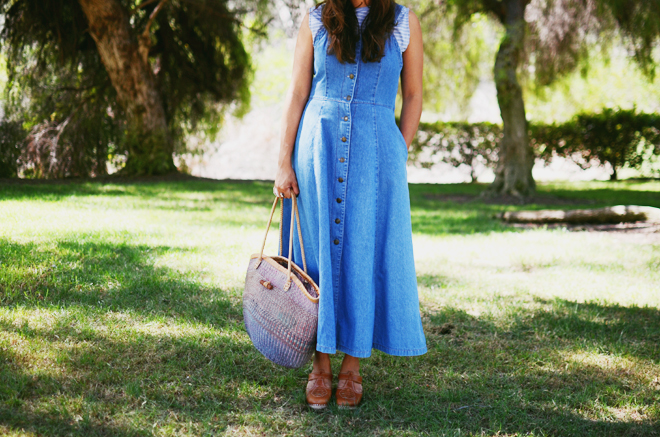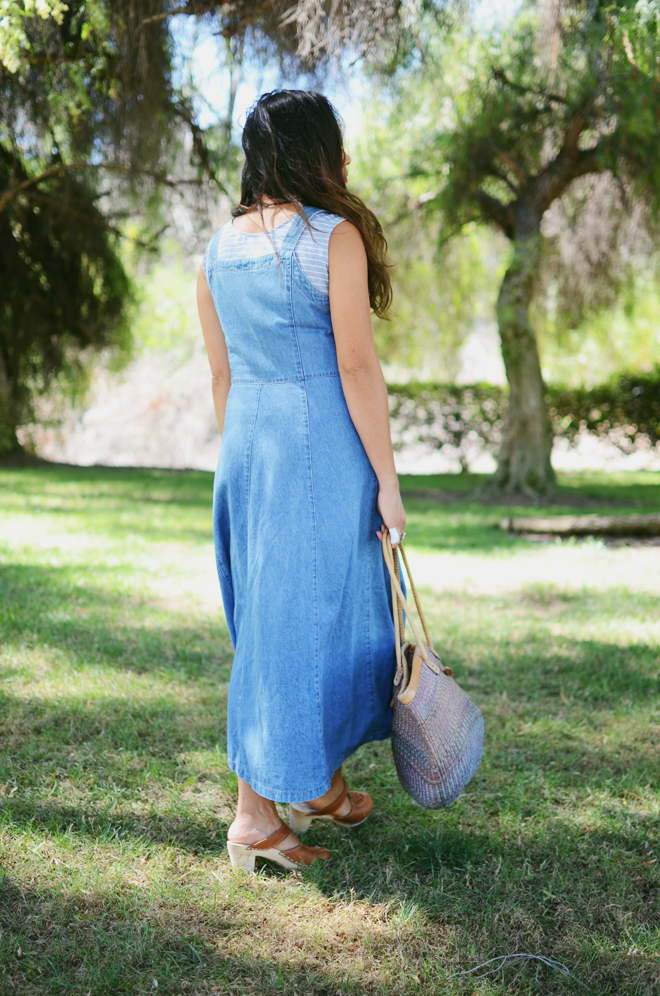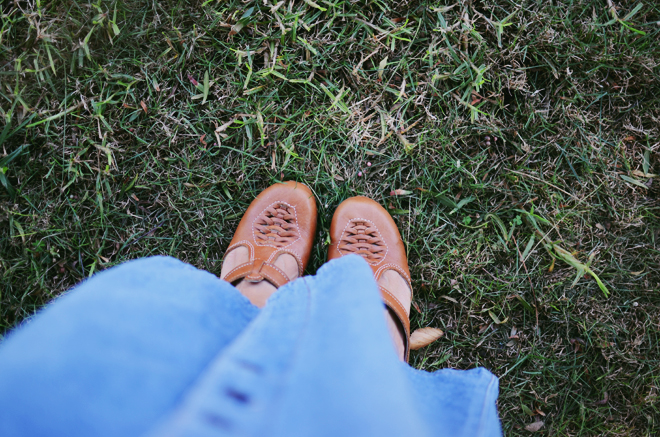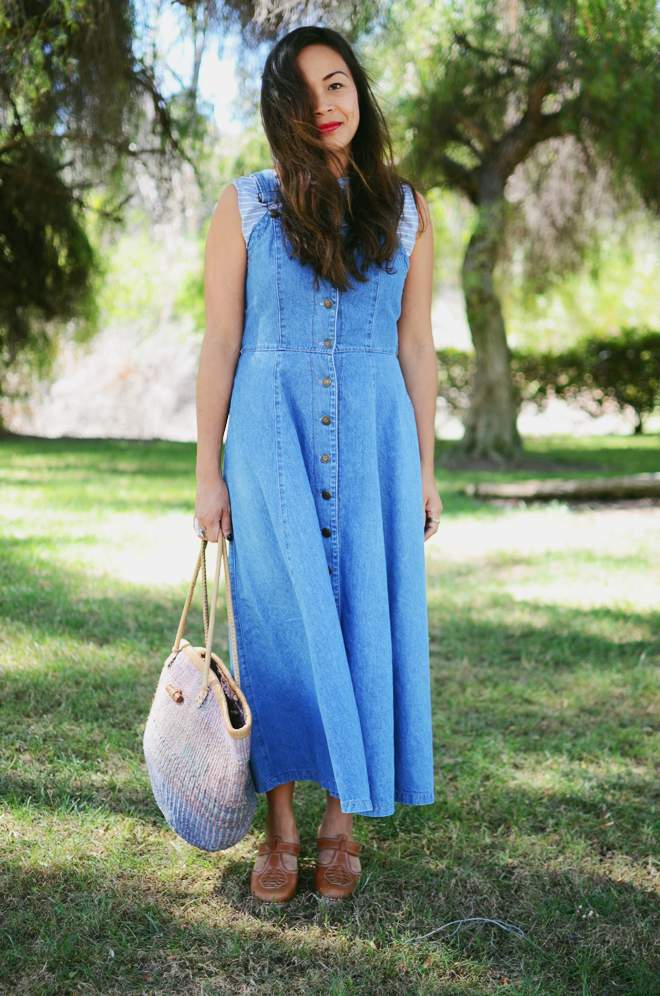 I've had my eye on these two dresses from Madewell. Of course, I couldn't get myself to buy it because I felt like I could thrift something similar eventually, and sure enough, I came across this overall dress at Goodwill. Hooray! I love how it's flowy and the longer length. It looks like I'm channeling summer vibes and I'm sure I meant to that day because it was probably in the 90s. It's been super hot lately, so while I've seen leaves change on instagram, summer seems to be going strong over here. We did have a couple rainy and cold days last week, and that made this fall loving girl happy.
When we go thrifting, the girls are getting better at telling what's good fabric and vintage. They love trying to see if they could spot something I would pull out of the rack. They've been requesting more thrifting of late because they are looking for baskets for when they play Cutthroat Kitchen. Soul is the only that really doesn't care for thrifting and she often complains when we make a thrift stop, but we don't let that stop us. Sorry Soul.
on me: dress, thrifted (vintage here, new there). top, homesewn. clogs, lotta from Stockholm. bag, thrifted (vintage here, new there).